Description
Allegheny National Forest extends 40 miles south from the New York-Pennsylvania border through the counties of Warren, Forest, Elk and McKean. The only national forest in Pennsylvania, its approximately 517,000 acres include 500 miles of fishing streams, 272 miles of hiking and cross-country ski trails, 300 miles of snowmobile trails and 108 miles of trail-bike and ATV routes. Several scenic drives traverse the area; contact the forest for recommended routes.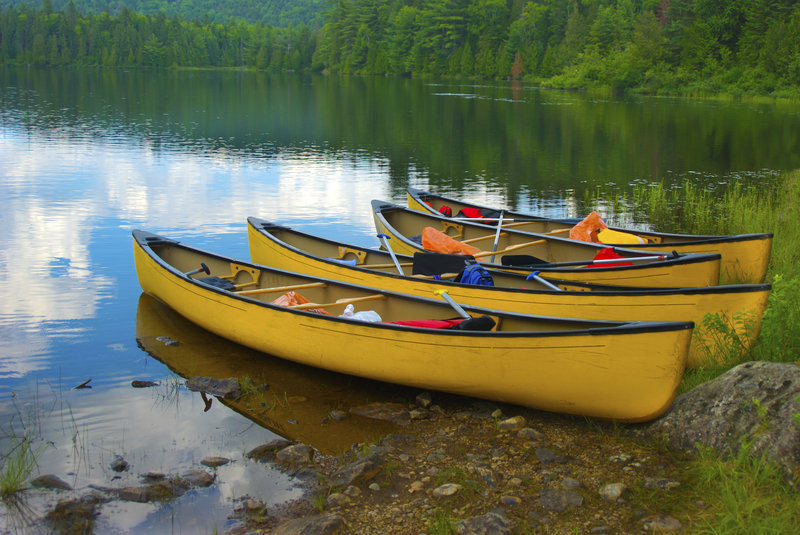 Six boat launches and a full-service marina provide access to the 12,000-acre Allegheny Reservoir, impounded by the Kinzua Dam. Water skiing is popular, and 10 of the forest's 21 campgrounds are on or near the shore. Six of these can be reached only by boat or on foot. Rimrock and Jake's Rocks overlooks offer picnicking and views of the dam and reservoir as well as spectacular displays of Pennsylvania's state flower, the mountain laurel, in June. Several other picnic areas are available throughout the forest—some with unsupervised swimming facilities.
Another recreational activity is hunting for deer, bears, grouse and small game. Canoeing is popular on the Allegheny Wild and Scenic River, the Clarion River and, in the early spring, Tionesta Creek. Heart's Content, a 120-acre primeval tract of 300- to 400-year-old hemlock and beech trees, is 15 miles south of Warren.
The 8,663-acre Hickory Creek Wilderness provides opportunities for primitive camping, hiking, hunting, fishing and wildlife watching. Allegheny Islands Wilderness, comprised of seven islands totaling 368 acres in the Allegheny River, holds the distinction of being the smallest federally designated wilderness in the United States.
For more information contact the Forest Supervisor, Allegheny National Forest, 4 Farm Colony Dr., Warren, PA 16365. Phone (814) 728-6100.