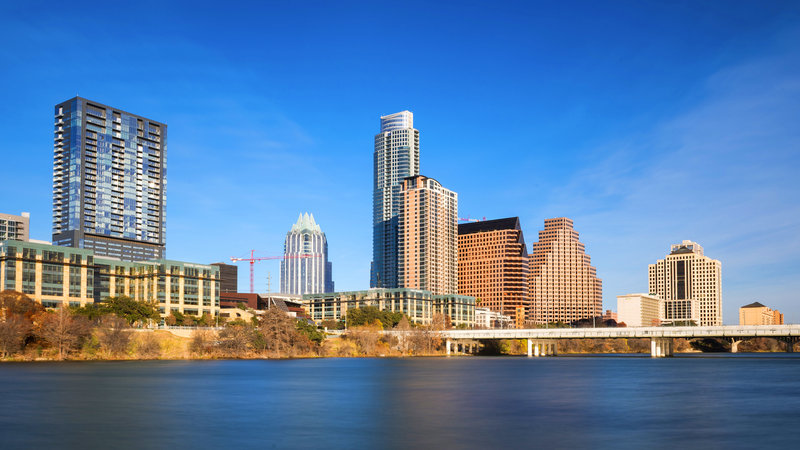 Introduction
Deep in the heart of Texas lies a city that calls itself "The Live Music Capital of the World," where bumper stickers say "Keep Austin Weird," and more than a million insect-eating bats descend at twilight. University of Texas students thrive on the local music scene, and high-tech companies including Apple, IBM and Samsung provide another nickname, Silicon Hills. In Austin, you'll see well-worn cowboy boots with faded jeans or a business suit.
The city buzzes and hums (loudly) as live rock, country, Western swing, blues and Tejano music blares from honky-tonks and nightclubs in the 6th Street and Warehouse districts. On the flip side, Austin's symphony and opera appeal to lovers of classical music.
Glass and steel office buildings back Lady Bird Lake, a reservoir on the Colorado River popular with rowing teams. Another prized natural asset is 351-acre Zilker Metropolitan Park, where man and his best friend can cool off in chilly Barton Springs.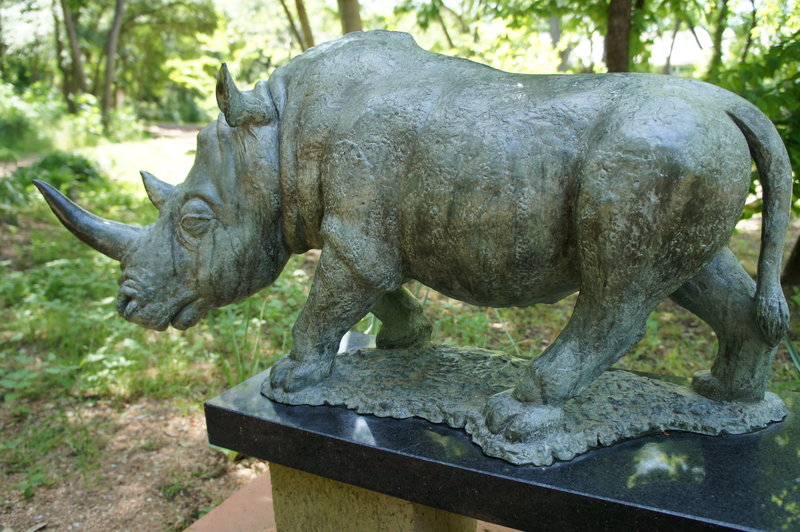 Photo submitted by Maria White / AAA
Art devotees will appreciate The Contemporary Austin—Laguna Gloria, the Mexic-Arte Museum and the Umlauf Sculpture Garden & Museum, while history buffs will cotton to the Texas State Capitol and The Bullock Texas State History Museum. Building up an appetite shouldn't be difficult in this energetic city, and when hunger strikes, you'll find not only the expected Tex-Mex and barbecue, but more sophisticated haute cuisine.
Whatever your tastes, there's practically no limit to what you can do in Austin, a city that's far from ordinary but close to perfect when it comes to having a good ol' time.
In Depth
Austin combines the grandeur and air of consequence of a state capital, the youthful energy and Bohemian vibe of a college town and the economic optimism of a fast-growing Sun Belt city. You can see it all in the city's skyline: the graceful dome of the Texas Capitol, taller even than the U.S. Capitol; the gilt-edged clock faces adorning University of Texas Tower; and the shiny new office and residential high rises springing up like wildflowers along Congress Avenue and the shores of Lady Bird Lake. Add to this eclectic mix some old-fashioned Western individualism and cowboy style, and you've got a city with a personality all its own.
While the Capitol and surrounding government office buildings form the heart of downtown Austin, it's the more than 50,000-student University of Texas at Austin that provides the highly educated employees coveted by such tech companies as Facebook, Google, IBM and Dell, Inc., founded by former UT student Michael Dell. So many high-tech corporations have opened shop locally that the region's been dubbed the "Silicon Hills."
Austin's skilled labor pool—along with its 300-plus days of sunny weather, diverse scenery and very supportive film commission—has attracted filmmakers, who have made it Texas's most important movie and television production hub. More than 250 feature films and television series have been filmed here in the past four decades. If you have seen "The Alamo," "Spy Kids," "Boyhood," "Dazed and Confused," "Slacker," "Tree of Life," "True Grit," "Texas Chainsaw Massacre," "Sin City," "Transformers 4," "The Son" or "Friday Night Lights," you've seen a made-in-Austin film.
The city's economic growth hasn't been without consequences. Since 1980 the population has more than doubled and with downtown real estate prices soaring and affluence on the upswing, gentrification has made incursions into some of Austin's most famously offbeat neighborhoods. But the city hasn't lost its counter-culture credentials thanks to the pride many Austinites take in their hippie past. And with each UT freshman class comes a regular infusion of youthful thinking and innovative ideas that are destined to keep Austin original and vibrant for years to come.
UT also played a big role in Austin's genesis as "Live Music Capital of the World" in the 1960s and '70s. Back then, singer Willie Nelson helped popularize Austin's country music scene, and former UT student Clifford Antone opened Antone's, his legendary "Home of the Blues," and one of the first music clubs along now club-crowded 6th Street. In 1975 Austin's reputation for live music soared when "Austin City Limits" first aired on PBS, recorded live at KLRU on UT's campus. Ever since then the nationally broadcast television show has introduced audiences to local musical groups as well as national and international acts.
Today young musicians flock to the city, eager to launch their careers in a community known for fostering new talent. And with more than 250 live venues, including stages at Austin-Bergstrom International Airport, and major music events like the South by Southwest (SXSW) festival and the Austin City Limits Music Festival, Austin continues to welcome musicians and music lovers alike, justifying its "live music capital" claim.
Of course, Austin is literally a capital, and reminders of its long history at the center of Texas politics are everywhere. Strolling down Austin's Congress Avenue, for example, you can't miss a bronze statue of a woman heroically poised to light a cannon, her dress flowing backward as if in a strong wind, her face twisted in a defiant grimace. Meet Angelina Eberly, a fiery innkeeper who in 1842 helped thwart Sam Houston, President of the Republic of Texas, in his plans to relocate the new nation's capital (Texas won its independence from Mexico in 1836 but didn't become a U.S. state until 1845) from Austin to a site he argued was less vulnerable to Mexican incursions.
Despite opposition from the legislature, Houston ordered a detachment of Texas Rangers to remove the government archives from Austin, which citizens feared would bring their town closer to permanently losing its capital status. When Eberly discovered Houston's men loading wagons with the documents, she fired the town cannon, alerting her fellow citizens. They recovered the documents, entrusted them to the formidable Mrs. Eberly, and the episode known as the Archive War ended without bloodshed. Austin became the capital again in 1844 and has remained so ever since.
One feature of the city that hasn't remained the same is the Colorado River, on the banks of which Austin, then known as Waterloo, was founded in the 1830s. Several dams have been built over the years, forming the Highland Lakes, a chain of reservoirs that stretches west 163 miles and includes lakes Austin, Travis, Marble Falls, LBJ, Inks and Buchanan.
In 2007, the Austin City Council renamed downtown's Town Lake to honor Lady Bird Johnson, who had championed restoration of its natural beauty years before. Dividing Austin in half, Lady Bird Lake features the popular Ann and Roy Butler Hike-and-Bike Trail, a 10-mile-long recreation trail lined with lush vegetation, benches, shelters and water fountains. A 1.3-mile section of the loop called the Boardwalk Trail provides skyline views and scenic overlooks along the south shore of the lake. On weekday evenings, joggers and bikers enjoying their post-workday workout crowd the trails, and collegiate rowing teams in training scull across the lake.
Whether on foot or riding a bike, visitors can veer off the Ann and Roy Butler Hike-and-Bike Trail in Zilker Metropolitan Park to reach Barton Creek Greenbelt, an additional 7.2 miles of pathway that twists and turns alongside a rocky creek past sheer cliff walls and abundant greenery. Another Zilker Park activity locals frequently recommend is a dip in Barton Springs Pool, which remains a constant 68 degrees even on the hottest summer day; phone (512) 867-3080.
During the Statesman Capitol 10K in late March or early April, more than 18,000 people traverse a 6.2-mile course from Barton Springs Road to Riverside Drive. Highlights include a timed run and a wheelchair race. In October, LIVESTRONG Challenge Ride for the Roses draws more than 6,000 bicyclists of varying experience levels participating in 20- to 100-mile courses.
For views of the city, mansion-lined Lake Austin and the surrounding Hill Country, Covert Park at Mount Bonnell, a mile past the west end of 35th Street, can't be beat. But be prepared for a bit of a climb: it takes 99 steps to reach the top. Another view of Austin that visitors shouldn't miss is the Ann W. Richards Congress Avenue Bridge, or more specifically, the underside of the bridge. From early March through October, spectators assemble at sunset to witness more than a million Mexican free-tailed bats flood out from crevices beneath the bridge for their nightly insect feast.
iStockphoto.com / deepblue4you
Essentials
You simply can't go to "The Live Music Capital of the World" without experiencing its diverse music scene. Blues is the mainstay of Antone's, acoustic stylings fill the intimate Cactus Café, and honky-tonk singers round up crowds at the Broken Spoke.
Just off W. 6th Street at N. Lamar Boulevard is Waterloo Records, where locals go to buy music. Besides having a very knowledgeable staff, Waterloo is a frequent stop for visiting musicians who put on a free show; free beer adds to the fun.
View Austinites in their natural habitat in the SoCo (South Congress Avenue) district. The area is rife with hipsters weaving in and out of coffee shops, funky clothing boutiques, beauty salons, antique emporiums, art galleries and trendy restaurants.
From early March through October, watch the nightly flight of more than a million bats from underneath the
Ann W. Richards Congress Avenue Bridge
. The Mexican free-tails do their part to keep Austin weird while keeping the city's insect population to a minimum.
Hike to the top of Mount Bonnell in
Covert Park at Mount Bonnell
for a spectacular view of downtown, Lake Austin and Hill Country. Legend has it that on a couple's first climb, they'll fall in love.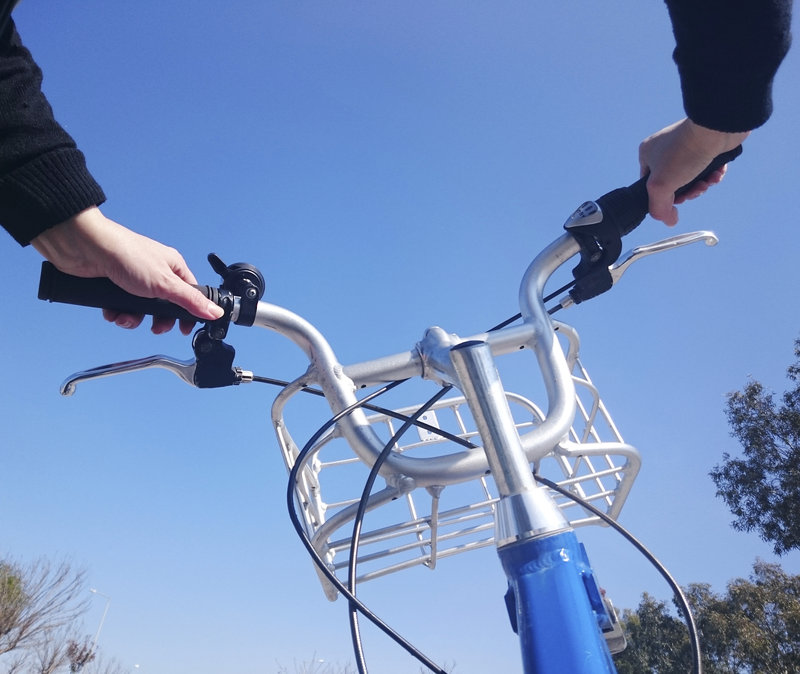 iStockphoto.com / 123ducu
Keep your cool during those sultry Austin summers in the refreshing 68-degree Barton Springs Pool in
Zilker Metropolitan Park
. Plop down on a bench and enjoy the lush scenery or join the joggers and cyclists on the 10-mile Lady Bird Lake Hike and Bike Trail; either way, you'll bask in the warm Austin sunshine.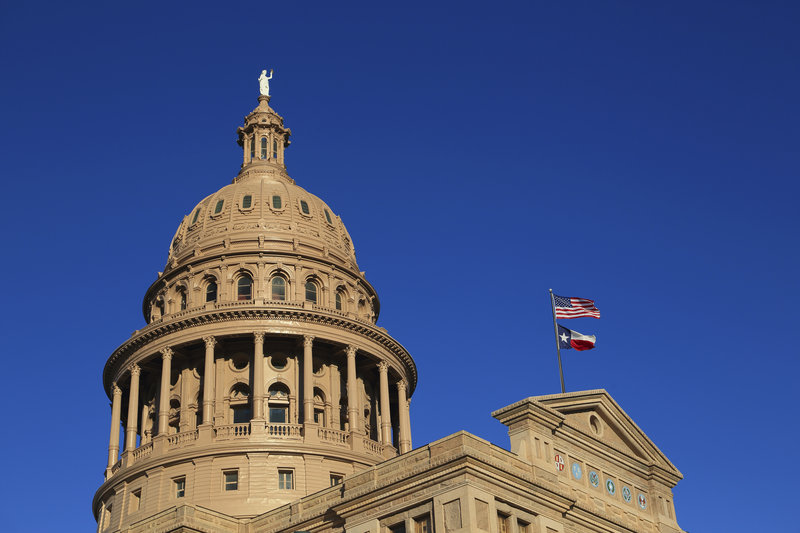 iStockphoto.com / gangliu10
They do grow 'em big in Texas, and the
Texas State Capitol
is no exception; it stands 15 feet taller than the nation's Capitol. Watch policymakers at work and view intricate architecture and state memorabilia.
Listen as a life-size, automated figure of Lyndon B. Johnson tells amusing anecdotes at the
LBJ Presidential Library
. Exhibits include a reproduction of the Oval Office and the president's 1968 limousine.
Learn everything you wanted to know about Texas history—and then some—at
The Bullock Texas State History Museum
. Modern technology combines with historic artifacts to tell the story of the Lone Star State.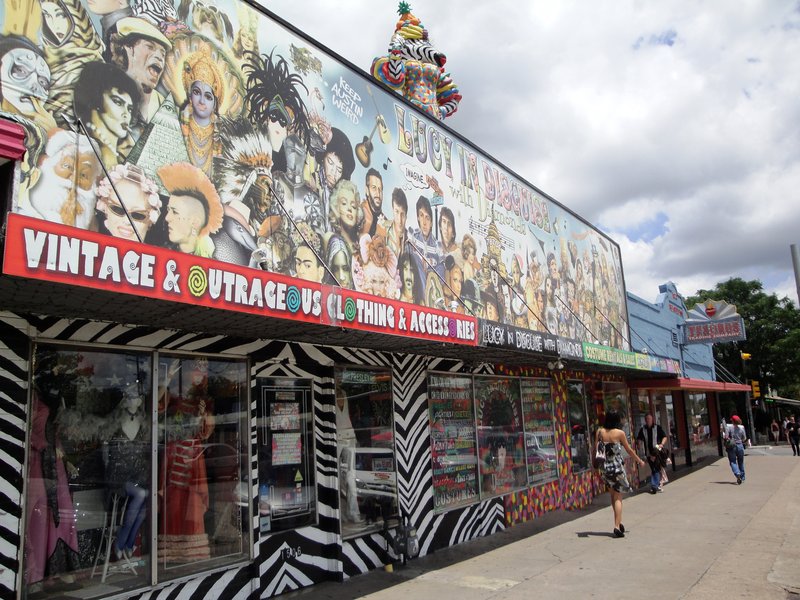 Photo submitted by Maria White / AAA
Shopping
Finding stores that live up to the city's "Keep Austin Weird" motto means heading downtown where chain stores are the exception and not the rule. You'll discover some of Austin's best collection of offbeat shops in the South Congress district, an area along busy Congress Avenue south of Lady Bird Lake between Academy and Oltorf streets.
Standing tall among the health food stores, novelty shops, vintage clothing stores, folk art galleries and funky home furnishing emporiums is one of Austin's venerable institutions, Allen's Boots. Step beneath the big red boot above the door and come inside if only to breathe in the sweet smell of leather from all the shiny, beautifully crafted cowboy boots. And if you want to dress Western from toe to head, Allen's Boots sells an assortment of cowboy hats as well.
Other South Congress landmarks you'll want to poke your head into: Mi Casa Gallery, chock-full of high-end Mexican folk art including multiple images of Our Lady of Guadalupe as well as a few pieces by local artists; Tesoros Trading Co., an importer of international arts and crafts; and Monkey See, Monkey Do!, which sells diverse novelty items including retro toys, figurines representing obscure Japanese cartoon characters, joke books and scathing political commentary delivered in the form of refrigerator magnets.
On the first Thursday of each month, stores stay open until 10 p.m. On these nights galleries host art shows, street vendors sell crafts and bands jam out on improvised stages. Just be aware that parking on first Thursday nights can be challenging. Your best bet is to park at the free garage at 505 Barton Springs Rd. and ride the Metro bus south to where the stores are.
Among the bohemian businesses, you'll notice a couple of relatively new shopping plazas with stores offering higher-end merchandise. Such retailers are the rule, not the exception, in the 2nd Street District just on the other side of Lady Bird Lake. Centered around Austin's low-slung, copper-sheathed city hall, which opened in 2004 at 2nd and Lavaca streets, the district boasts several upscale boutiques, and as more of the planned high-rise developments are completed, that number will no doubt increase.
Along with 2nd Street's outdoor cafes and fashionable restaurants, you'll find shops selling all sorts of trendy clothing, pricey knick-knacks and stylish jewelry to Austin's well-heeled professional class. Look for designer home furnishings, linens and bedding at Area, Inc. or Blue Dot.
The nearby Market District takes its name from the flagship store of Whole Foods Market, the national natural food supermarket chain established in Austin more than 35 years ago. You'll find several interesting shopping plazas adjacent to Whole Foods, near the intersection of N. Lamar Boulevard and W. 6th Street. Local landmark Waterloo Records occupies the corner diagonally across from the supermarket. Inside is just about every genre of music you'd care to name along with a comprehensive collection of local recording artists as well as videos, used CDs and even an assortment of vinyl records.
BookPeople, on the same side of Lamar as Whole Foods, is Austin's answer to the bookstore megachains although it doesn't have anything close to the local character of its record store counterpart across the street. Whole Foods itself is worth a stop, if not for a quick snack then at least to see its outdoor café complete with shade-creating metal sculptures and a brook trickling through a rock-filled channel set in the flagstones at your feet.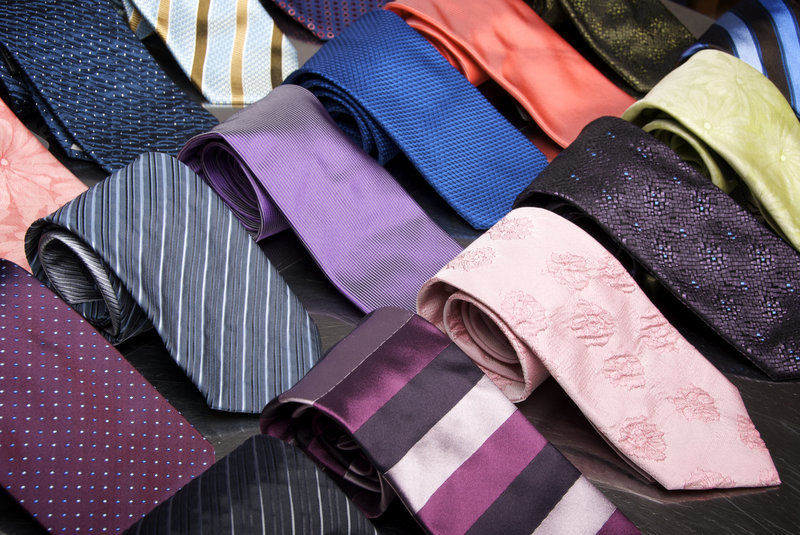 iStockphoto.com / PeskyMonkey
The Congress Avenue District, centered about the same street as South Congress but on the north side of Lady Bird Lake, caters to a very different crowd than its funky south-of-the-lake counterpart. Here clothing stores selling suits and conservative casual wear are sprinkled in among the restaurants and art galleries. Legislators have to buy their power ties somewhere, right? What more convenient place than along the street leading to the Capitol?
Anything but stodgy, the district on the western edge of the University of Texas along Guadalupe Street is affectionately called "The Drag." Naturally, businesses here sell stuff college undergrads would buy, and foremost among these is the University Co-Op, where students can stock up on T-shirts, mouse pads, beer cozies, key chains, pens, notebooks, etc., all emblazoned with the Texas Longhorns logo. But you don't have to be in the market for a used textbook to enjoy a stroll along The Drag; there are also sporting goods stores, independent booksellers, vintage clothing shops and retailers boasting all sorts of environmentally friendly goods, including the Whole Earth Provision Co.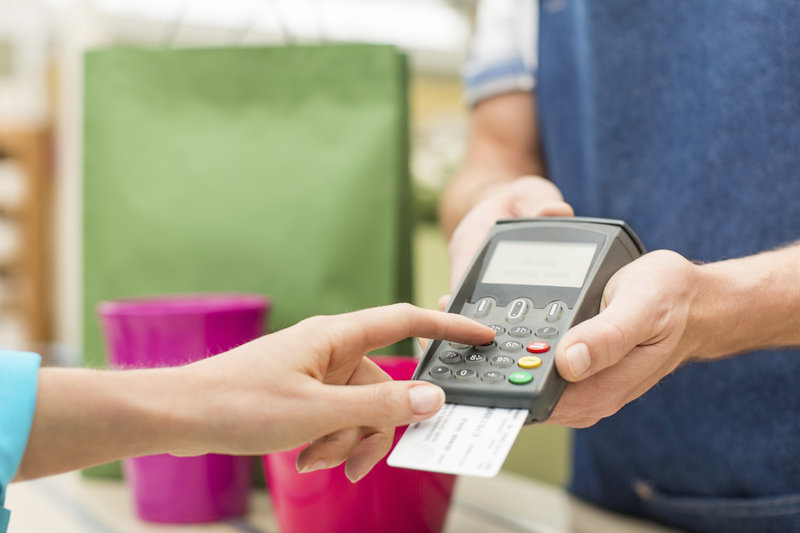 iStockphoto.com / londoneye
Shopping malls outside Austin's downtown area offer the usual mix of nationally recognized department, clothing and specialty stores, but one outlying retail center stands out: The Domain at US 183 and MoPac Expressway North. This lovely Main Street-style shopping village has a Macy's and a Neiman Marcus on opposite ends of a curving road lined with whimsical sculptures, colorful mosaics, rustic stonework and oak-shaded parks. Among The Domain's specialty stores are an Apple store, Louis Vuitton, Sur La Table and Tiffany & Co. Dillard's and Nordstrom anchor the mall.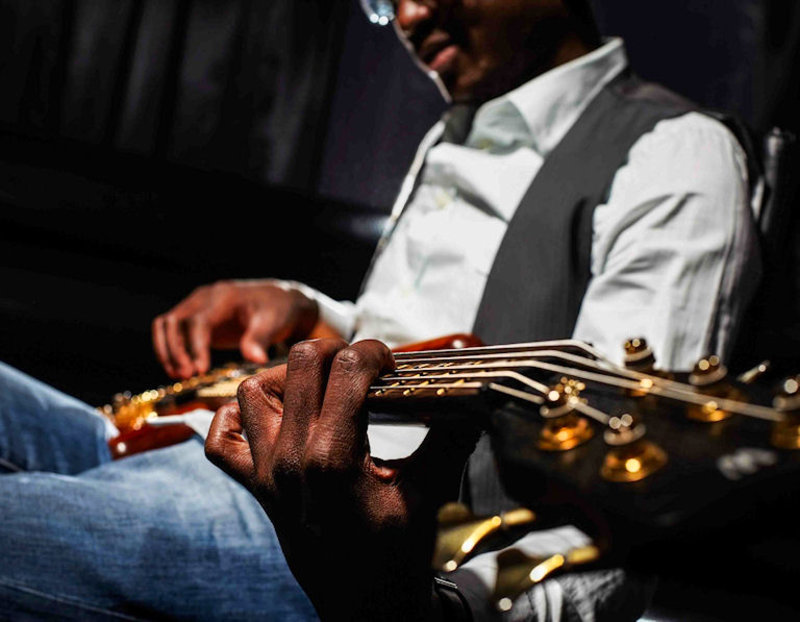 iStockphoto.com / mediaphotos
Nightlife
Austin squeezes a surprising number of bars, lounges and restaurants into its compact and walkable downtown. Most feature live entertainment at some point during the week, while a few never take a night off. Musical styles on tap range from country and western to blues to rock to punk with just about everything in between. Austinites don't call their hometown the "Live Music Capital of the World" for nothing.
You'll find the heaviest concentration of clubs, pubs and watering holes along 6th Street just east of Congress in the shadow of Austin's historic Driskill Hotel. The dignified landmark with its solemn white-columned porticos and arched windows contrasts starkly with the raucous carnival atmosphere prevailing here. If the 6th Street crowds get too rowdy, The Driskill Bar (604 Brazos St.) inside the hotel is a nice retreat. Leather sofas, Texas décor and live music six nights per week create a cozy vibe.
Outside on 6th Street, amplified music blares from speakers while barkers stationed at each entrance call out to passersby, announcing the night's drink specials and featured acts. Walls of these 19th-century commercial buildings are typically brick and do nothing to dampen sound, which seems just fine with the throngs of revelers, who are for the most part under 30.
iStockphoto.com / -lvinst-
Maggie Mae's has been a 6th Street institution for more than 35 years, and with its decent cover bands and large beer selection, this rowdy hangout continues to draw hordes of both tourists and locals. And you don't have to leave the premises when you need a break: Maggie Mae's has a rooftop deck where you can have a conversation and enjoy a nice breeze. A long, narrow room at street level serves as the main performance space, but if that gets too crowded, you can step into the adjacent open-air courtyard and still hear the music; phone (512) 478-8541.
With its weathered brick, stone walls and venerable neon sign,
Stubb's Bar-B-Q
, 801 Red River St., looks every bit the Red River Street institution that it is. Stubb's books an impressive lineup of hip-hop, rock, alternative and country acts at both its indoor stage and its popular outdoor amphitheater. Performers who have played Stubb's include Willie Nelson, Joan Jett, Death Cab for Cutie, Spoon, Dwight Yoakam and Ludacris. The barbecue served here gets rave reviews, and Stubb's combines a barbecue buffet with live music during its Sunday Gospel Brunch; phone (512) 480-8341.
Following 6th Street west across Congress Avenue brings you into the Warehouse District, distinguished by the stairs you'll have to climb as you navigate its sidewalks. It's easy to see that the raised entrances here once facilitated the unloading and loading of goods. The crowds here tend to be over 30 in contrast to the 6th Street and Red River districts, and restaurants are both more numerous and more upscale.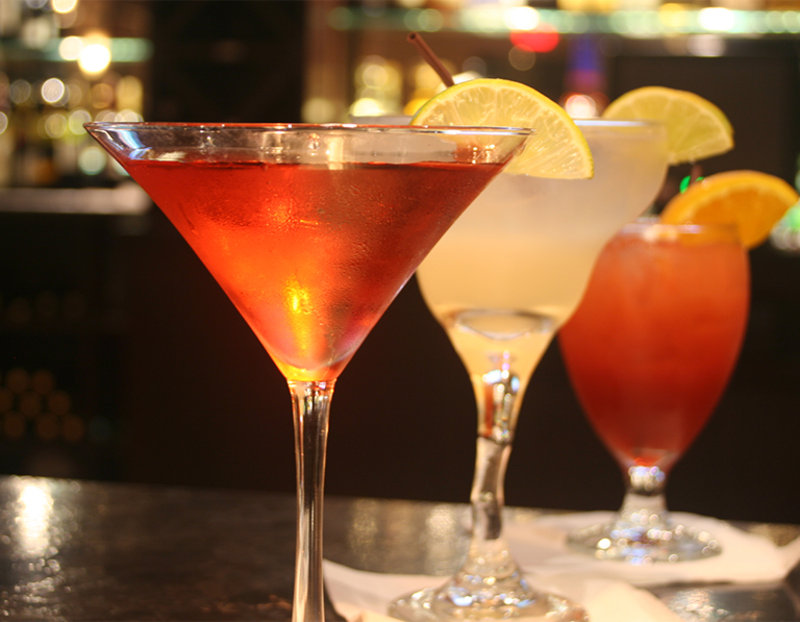 If the evening is mild and rain-free, visit Cedar Street Courtyard , 208 W. 4th St., a brick-paved space nestled between two buildings. Trees and vine-covered walls make this a pleasant, shaded niche during the day, and jazz bands provide entertainment on the courtyard stage. There's also an indoor area where patrons retreat during inclement weather and sample from among the bar's two dozen flavored martinis; phone (512) 495-9669.
Rainey Street—a mixed-use historic district sandwiched between I-35 and Lady Bird Lake on downtown's southeastern edge—has emerged as a favorite nightborhood for in-the-know Austinites. Dilapidated bungalows have been renovated into cozy, come-as-you-are bars with backyards, porches and a whole lot of character. Best-loved spots include Lucille Patio Lounge (77 Rainey St.), a dog-friendly bar with outdoor hammocks and games; Container Bar (90 Rainey St.), where patrons sip drinks in any of seven stacked shipping containers; and Clive Bar (609 Davis St.), whose dark wood paneling and white vinyl chairs help create a vintage vibe. Phone (512) 322-9270 for Lucille Patio Lounge, (512) 320-0820 for Container Bar and (512) 524-1623 for Clive Bar.
On the south side of Lady Bird Lake is the offbeat enclave centered around South Congress called, appropriately enough, SoCo. Better known for consignment shops, health food stores and folk art galleries, SoCo is where you'll also find The Continental Club , 1315 S. Congress Ave., another bright star in Austin's constellation of live music locales. This intimate establishment opened as a supper club in 1957, but since the 1970s its red-velvet curtained stage has seen all manner of country, rock, rockabilly and swing bands; phone (512) 441-2444.
Just a little ways down the road and across the street is Güero's Taco Bar , 1412 S. Congress Ave. Not only is Güero's a fun spot to people watch while enjoying Tex-Mex cuisine that includes a salsa bar, fresh-made tortillas and savory fish tacos, but the restaurant's oak-shaded, picnic-table-filled outdoor area is the scene of concerts Wednesday through Sunday, too; phone (512) 447-7688.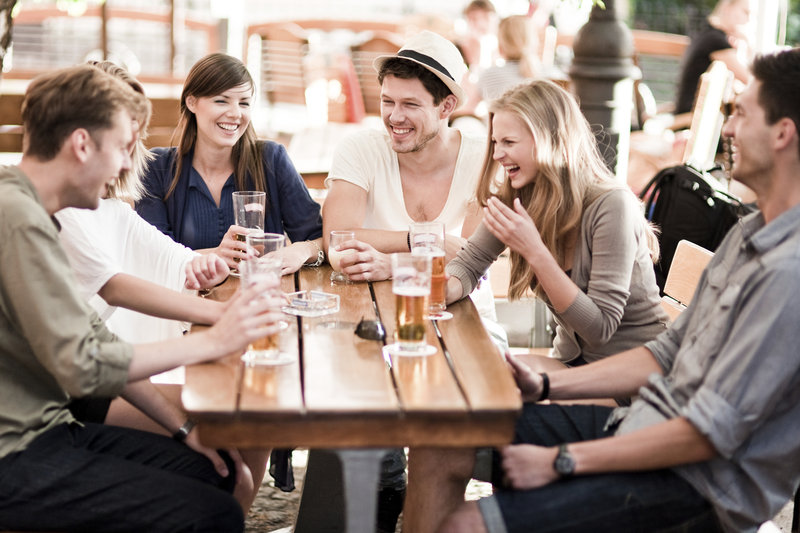 The restaurant and music venue just around the corner at 301 W. Riverside Dr.—
Threadgill's
(formerly Threadgill's World Headquarters)—pays tribute to two legendary sites from Austin's music history. In the 1930s, Kenneth Threadgill opened a bar in his gas station just north of the city limits, and musicians came from all over for the beer and late-night jam sessions until it closed in the 1970s; phone (512) 472-9304.
The 1970s also happens to have been the heyday of the Armadillo World Headquarters, one of Austin's most important music clubs, where an "Austin sound" emerged that was somewhere between country and rock 'n' roll and where performers as diverse as Ray Charles, Willie Nelson, Frank Zappa, B.B. King, Bruce Springsteen, The Charlie Daniels Band and hundreds of others played. The "'Dillo" was torn down in 1981, but Threadgill's sits next door to the storied music hall's former site, serving down-home Southern cooking and hosting bands in its beer garden most nights of the week. It also houses memorabilia from the '70's, including a piano that Jerry Lee Lewis and other performers played that's now suspended from the ceiling; phone (512) 472-9304.
Edgy live music can be found at Emo's Austin , 2015 E. Riverside Dr., which is open to all ages. Since the club has a reputation for cheap beer and the latest and greatest punk and alternative bands, the average age at Emo's skews toward the early 20s. Recently, Emo's has hosted such acts as The Airborne Toxic Event, ZZ Ward and Ani DiFranco; phone (512) 505-9999.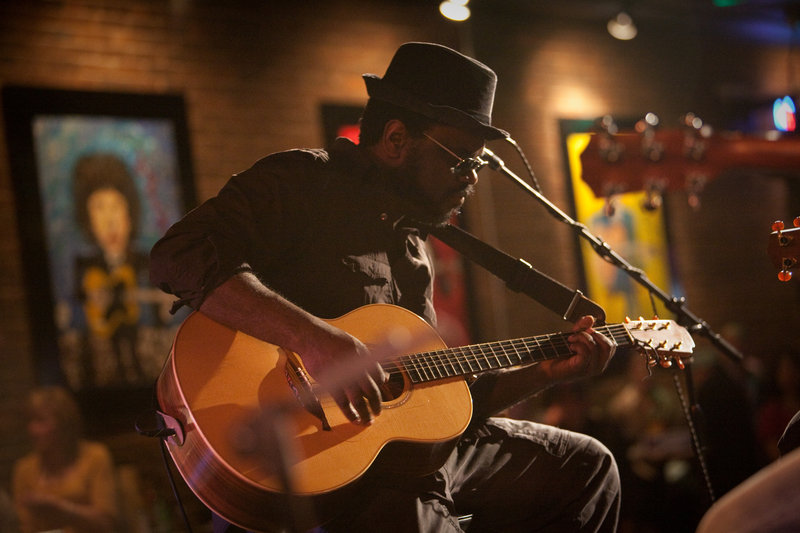 Courtesy of Nashville Convention & Visitors Corporation
The legendary Antone's is the kind of no-frills place where drinks are served in plastic cups and concert posters and autographed photos serve as interior decor. Ever since Antone's was founded in 1975 by the late Clifford Antone, this club has been all about the music. Known for showcasing acts throughout the week, Austin's "Home of the Blues" has hosted blues greats Muddy Waters, John Lee Hooker, Fats Domino, Buddy Guy, Junior Wells and B.B. King as well as lesser known and local talents. The club closed its location on E. Riverside Dr. and reopened in early 2016 at 305 E. 5th St. in the two-story Maxey Glass Company building; phone (512) 814-0361.
You could easily miss the Broken Spoke at 3201 S. Lamar Blvd., which looks more like a rural grocery and feed store than one of Austin's—and indeed Texas's—best-known country music dance halls. A gravel parking lot, an old oil pump jack and a rusty vintage streamline bus advertising Lone Star beer greet visitors to this decidedly unpretentious honky-tonk. Yet despite the humble setting, a sign at the entrance proudly declares, "Through this door pass the best country music dancers in the world." You can even learn to two-step and do the cotton-eyed joe on Wednesday through Saturday nights. The restaurant in front serves diner fare, including deliciously juicy hamburgers, and a couple of small rooms have been given over to mementos—concert posters, signed photos, album covers and sundry other items—representing the Broken Spoke's 40-plus years as a music venue. Of course, the country music tradition continues with bands scheduled every Tuesday through Saturday nights; phone (512) 442-6189.
Self-guiding tours
Brochures outlining historic areas are available from the Austin Visitor Center.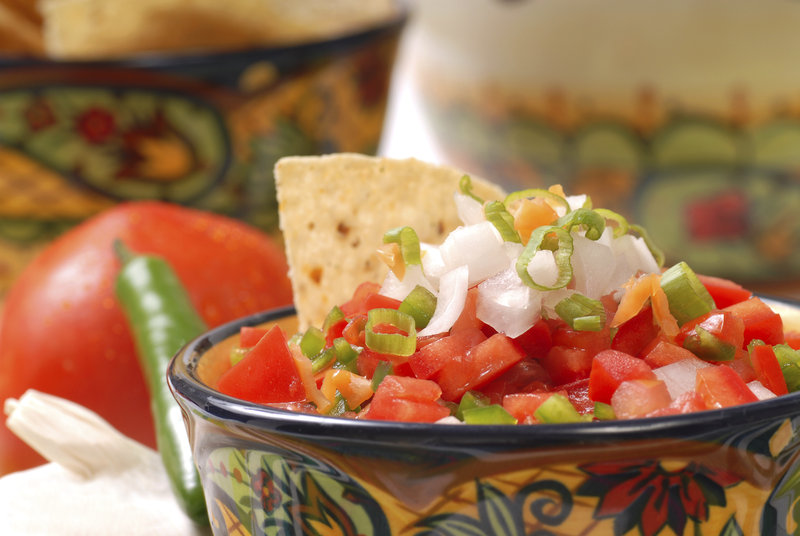 iStockphoto.com / HHLtDave5
Austin in 3 Days
Three days is barely enough time to get to know any major destination. But AAA travel editors suggest these activities to make the most of your time in Austin.
Day 1: Morning
Sip some joe in SoCo, a buzzing district where laptop-bearing caffeine junkies unite at cozy, Wi-Fi-zoned coffeehouses staffed by veteran baristas. If you're a coffee dunker, pick up a few marranitos (moist, pig-shaped pastries with flaky tops) at La Mexicana Bakery, an inexpensive First Street pit stop that also serves up delicious empanadas and breakfast tacos 24 hours a day; phone (512) 443-6369.
For a more substantial morning meal, silence your rumbling stomach at South Congress Café, 1600 S. Congress Ave. Brunch is served daily until 4 p.m., so even late risers can try the eggs benedict coupled with meaty crab cakes or the sinfully delicious, it's-worth-the-extra-trip-to-the-gym carrot cake French toast; phone (512) 447-3905.
While you'll find plenty of inviting eateries in SoCo, the area's main draw is its shopping. Doing their part to "Keep Austin Weird" are the kitschy stores lining South Congress Avenue. Mingle with flamboyant Austinites in boutiques crammed with retro frocks, or fool around at Lucy in Disguise with Diamonds, a huge costume emporium. After poking through Uncommon Objects' eclectic assemblage of items—1940s lamps, vintage belt buckles and funky lounge furniture—peruse neat rows of Texan must-haves at Allens Boots. Though it isn't the flashiest in stock, the big red boot marking the entrance has been directing shoppers to this neighborhood institution since the 1970s. Displaying more than 4,000 boots—from footwear embellished with stars and skulls to limited edition boots costing thousands of buckaroos—the retailer is a favorite among discriminating cowpokes.
Day 1: Afternoon
The aroma of curry and freshly baked naan fills the air at
Clay Pit
, a popular Indian restaurant housed in a historic limestone building. Try the khuroos-e-tursh, a tasty dish of spinach-, mushroom-, onion- and cheese-stuffed chicken breasts in a creamy cashew-almond sauce. From the aloo gobi (cauliflower and potato curry) to the vegetable jalfrezi (veggies stir-fried in masala gravy), options also abound for those with dietary restrictions. If you're really hungry or really indecisive (Will it be the tikka masala or the bhindi masala? The goat curry or the goat saag?), you can't go wrong with the lunch buffet. The buffet menu changes daily and includes basmati rice, naan, salad, soup, both meat and vegetarian entrees, and a dessert.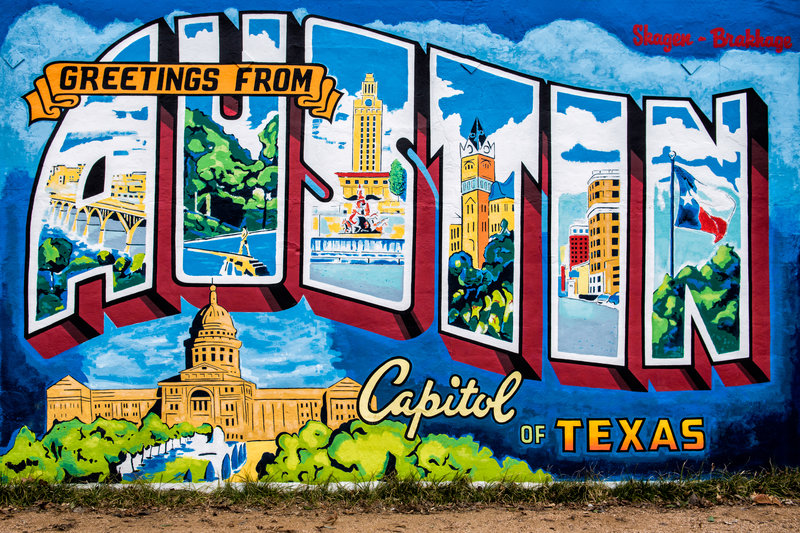 Nagel Photography / Shutterstock.com
Marvel at the grandiose
Texas State Capitol
, a Renaissance Revival-style edifice capped by an imposing, sword-wielding goddess. Amid park-like grounds graced by numerous monuments, this 1888 government building features native "sunset red" granite, terrazzo floors and etched windows and houses antique furnishings and artwork. Learn about the site during a guided tour, then stop in at the Capitol Visitors Center, where relics, models, films and interactive exhibits let you delve deeper into the history of the domed structure.
Day 1: Evening
iStockphoto.com / nycshooter
Get gussied up for a date with the tantalizing stone crab of
Truluck's
, an upscale chain that operates its own fisheries near Naples, Fla. Though the meaty, reddish-orange claws are hard to pass up, also vying for your affection are such delectable menu choices as center-cut beef fillets, buttery lobster, jumbo shrimp and pork T-bones.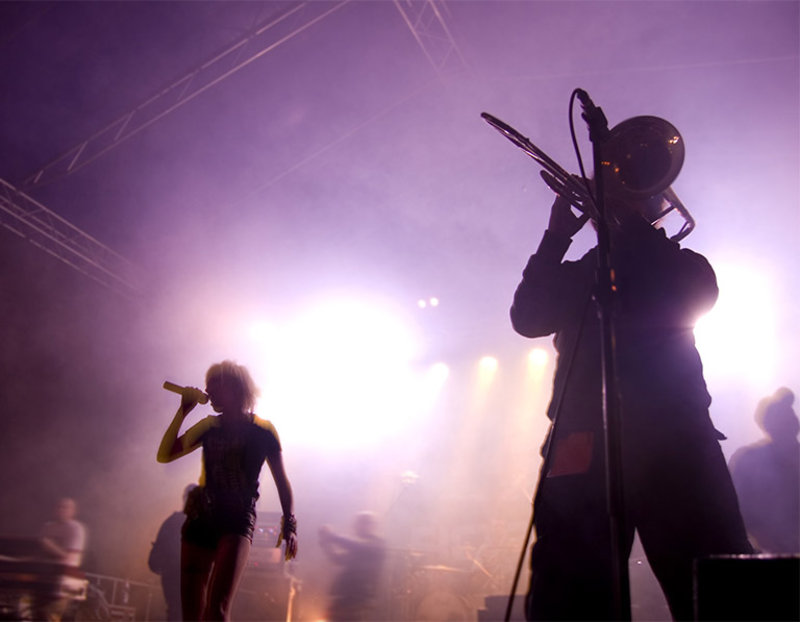 Milosz Aniol / Shutterstock.com
After dinner, socialize with the dynamic throngs cramming downtown Austin's bars and clubs. Raucous partygoers rule the 6th Street scene (between Congress Avenue and I-35). If you're looking for a more laid-back vibe, your 6th Street oasis is the patio at The Jackalope, a dive bar where tawdrily cool velvet paintings + strong drinks + an abundance of entertaining bathroom graffiti = good times. Or, patronize one of downtown's many live music venues. Austin is, after all, heralded as the "Live Music Capital of the World." Music lovers can listen to bluesy wails at Antone's, 305 E. 5th St., while edgy natives frequent such heavy hitters as Emo's, 2015 E. Riverside Dr. Stubb's Bar-B-Q is the place for live music in the Warehouse District, 801 Red River St. Phone (888) 512-7469 for Antone's and Emo's or (512) 480-8341 for Stubb's Bar-B-Q.
Day 2: Morning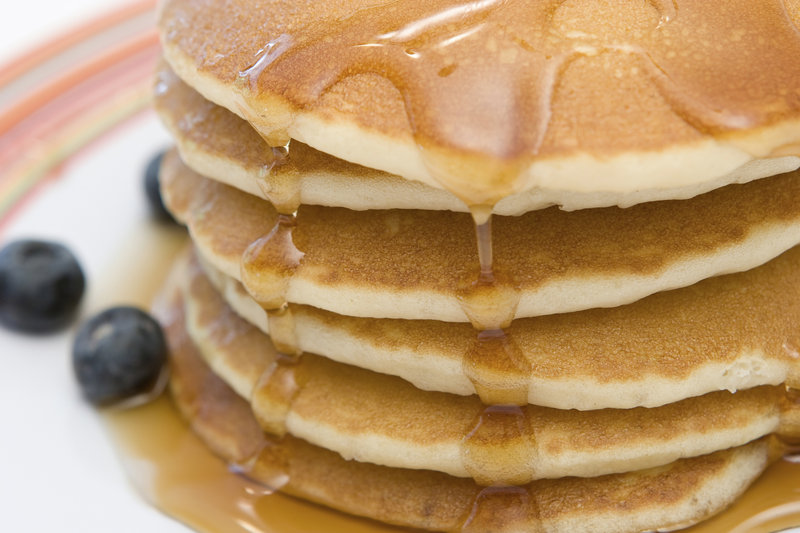 iStockphoto.com / kourafas5
When you first spot 24-hour Kerbey Lane Café, 2606 Guadalupe St., (512) 477-5717, the cute, colorful mural outside elicits a pint-size smile. But, upon entering the dining room, a whiff of the sweet smells emanating from the kitchen transforms that slight smirk into a full-fledged jester's grin. Your mouth begins to water as visions of loaded omelets, breakfast tacos and migas (eggs scrambled with such "leftover" ingredients as tortilla chips, diced veggies and cheese) cloud your brain. The prompt server comes to take your order, and you hesitantly stammer out the first word that comes to mind: "pancakes." The response? "Will that be buttermilk, blueberry, gingerbread or apple whole wheat, or did you want to try one of our daily specials? We've got pumpkin, strawberry and vegan blackberry pancakes today, too."
Once your head stops spinning from perusing Kerbey Lane's extensive breakfast menu, check out the trendy furniture shops, alternative bookstores and offbeat clothing vendors along "The Drag." This busy section of Guadalupe Street between 21st and 25th streets abuts the western edge of the
University of Texas at Austin
. Get your own "Keep Austin Weird" souvenirs from Tyler's, a locally owned sporting goods and clothing chain, then pore over the wide array of gear sold at the University Co-Op. Here, you'll find much of the merchandise stamped with a silhouette of a Texas longhorn known as Bevo, UT's mascot since 1916.
Day 2: Afternoon
Take a walking tour of the University of Texas. (Departing from the visitor center on the second floor of Walter Webb Hall, the tours last about an hour and are offered Monday through Saturday; phone (512) 471-1000.) Dotting the grounds are Spanish Renaissance-style buildings, majestic oak trees sheltering studious coeds, and statues honoring such activists as César Chávez and Martin Luther King Jr. Snap a few pics of yourself brandishing the "Hook 'em Horns" hand signal (extend the index and pinky fingers while grasping the second and third fingers with your thumb) in front of the landmark 307-foot UT Tower. If it's an especially warm day (a likely possibility in Austin, where summer temperatures sometimes climb above 100 F) duck indoors for a spell and examine the captivating exhibits displayed at the
LBJ Presidential Library
and the
Texas Memorial Museum
. Both museums are on campus, as is
The Blanton Museum of Art
. Here you can contemplate "Alone in Green," featuring one of Antonio Henrique Amaral's iconic bananas; linger over Robert Henri's broad brushstrokes; and appreciate the genius of such Old World masters as Orazio Riminaldi and Giulio Cesare Amidano.
Follow the pack to a nondescript Guadalupe Street diner that's a favorite with UT undergrads. Though the original dirt floor is long gone, the finger-licking good grub served at Dirty Martin's Place hasn't changed much since the tiny restaurant's 1926 opening. Surrender to the greasy deliciousness of a Kum-Bak Burger (we like the O.T. Special, a double meat cheeseburger with bacon, mayo, lettuce and tomato), or pop a few corn nuggets while watching a Longhorns game; phone (512) 477-3173.
Day 2: Evening
Spanning Lady Bird Lake, the
Ann W. Richards Congress Avenue Bridge
shelters a colony of Mexican free-tail bats that emerge at dusk to grab a bite to eat. Every evening from early March through October, intrigued crowds gather by the bridge to watch as a spectacular black cloud comprising more than a million nocturnal, insect-hungry creatures cuts across the dimming Austin sky.
If the fêted bats are still south of the border while you're in town, check out the selection of vinyl at Waterloo Records , an integral part of Austin's music scene since the early '80s. Music connoisseurs worship the North Lamar Boulevard store for showcasing obscure albums by evocative singer-songwriters, local alternative rockers and New Age artists; however, even casual patrons appreciate the independent retailer's well-informed staff, quirky knickknacks and free live shows.
Experience love at first bite at
The Driskill Grill
, an elegant dining room inside
The Driskill
hotel. But, be warned: With chefs laboring over such succulent dishes as cinnamon-dusted duck, crispy red snapper and herb-crusted venison, cutting into such meticulously presented masterpieces can be heart-wrenching. Once the third course has been reduced to crumbs, mend your broken heart by savoring spoonfuls of the lemon custard cake with honey mascarpone cream.
Day 3: Morning
Spend the morning discovering the "Story of Texas" at
The Bullock Texas State History Museum
. Three levels of interactive displays explore the themes of Land, Identity and Opportunity, while the special effects-laden Texas Spirit Theater whisks visitors back through time to witness significant events in the state's history.
Day 3: Afternoon
Pick up a few Cowboy Tacos (tortillas stuffed with grilled beef tenderloin, caramelized onions, grilled corn, roasted peppers, guacamole and queso cheese) from Tacodeli, 1500 Spyglass Rd., then head to 351-acre
Zilker Metropolitan Park
for a quick Tex-Mex picnic. If you're vacationing in Austin in March, explore the verdant grounds during the long-running
Zilker Park Kite Festival
, which takes place the first Sunday of the month. While kids compete in a 50-yard dash, judges scan mottled skies in search of the most unusual flying toy; awards also are handed out for the smallest and largest kites. Mesmerizing visitors year-round is tranquil
Zilker Botanical Garden
, where koi ponds and waterfalls intermingle with primrose bushes and prickly cacti. For a more interactive experience, unearth a few fossils at the on-site
Austin Nature & Science Center
, which highlights the fauna, flora and geology of central Texas.
Day 3: Evening
Return to SoCo for a scrumptious meal at chic
Vespaio
, one of the city's staple Italian eateries. With hawklike perception, eager guests watch from the warm, intimate dining room as chefs mold delicate raviolis in the open kitchen. Indulge yourself and gorge on the semolina-crusted calamari and beef carpaccio, but tough it out and leave the last slice of prosciutto-, fontina- and arugula-topped wood-fired pizza alone. Otherwise, you won't have room to savor a heavenly scoop from Amy's Ice Cream, where the selection of old standbys and seasonal specialties runs the gamut from Belgian Chocolate to Chipotle Peanut Butter to White Coffee Crunch.
The long line trailing out the Continental Club's entrance will catch your eye well before the establishment's signature neon sign comes into view. Refurbished muscle cars and tricked-out Chevys front the retro SoCo joint, while country twangs and rockabilly coifs take center stage inside. After the show, squeeze your way up to the bar, where packs of Bettie Page wannabes and tattooed cowboys down tequila shots in tandem; phone (512) 441-2444.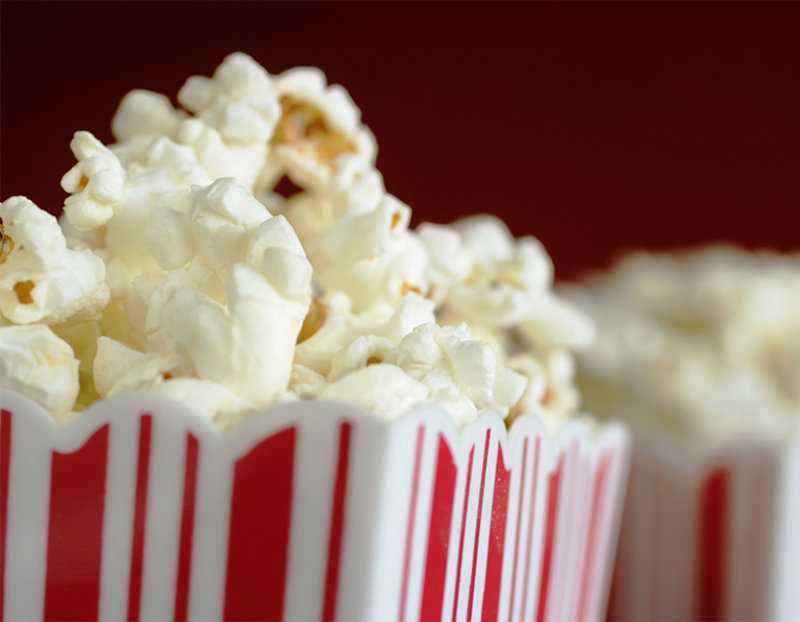 Pinkcandy / Shutterstock.com
Lights, Camera, Action!
Austin's artistic spirit is reflected in its thriving movie industry. Film crews capture the essence of the city: resonating guitars and wailing saxophones, lush landscapes crowned by cerulean skies and passionate citizens with boundless imaginations. Diverse characters are brought to life here, from the cultural heroes of "The Alamo" to dejected "Office Space" employees. On the big screen, the region's varied backdrops—rolling hills, town squares, deserts, farmland, forests, lakes and prairies—double for such far-flung destinations as Morocco, Chicago, New York and Vietnam. Austin provides filmmakers with all the essentials, enabling them to craft fantasy lands, re-create history and examine American culture.
Heralded as one of the top U.S. cities to live and make motion pictures, this burgeoning creative paradise attracts a loyal following. Actors associated with Austin include Ethan Hawke, Renée Zellweger and Owen Wilson. Sandra Bullock, who owns a bistro on 6th Street, shot "Hope Floats," "Miss Congeniality" and "Infamous" in the city. An active member of the community, she assisted Hurricane Katrina evacuees sheltered at the Austin Convention Center and helped fund a girls' school named after former governor Ann Richards.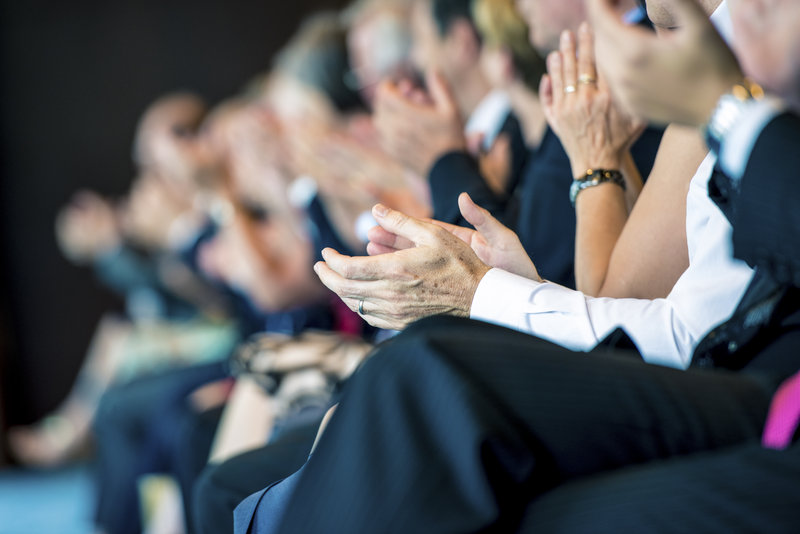 Directors Richard Linklater and Robert Rodriguez are synonymous with the city's cinematic scene. Both born in Texas, these successful auteurs work and reside in the state capital and are members of the Austin Film Society, a nonprofit educational organization providing grants and internships to aspiring filmmakers. In 2000, the guild partnered with the city government to convert five airplane hangars into a world-class production facility. Offering more than 100,000 square feet, Austin Studios has hosted a number of projects, including "Friday Night Lights," "Spy Kids 3-D: Game Over" and the 2003 remake of "The Texas Chainsaw Massacre."
While permanent indoor sets are appealing, a semi-arid climate and mild winters allow for year-round shoots in a region offering an abundance of natural environs. In addition, few permits or fees are required for public shoots in Austin. The film commission provides information about city ordinances and assists with location scouting. It also distributes a comprehensive neighborhood guide listing everything from costume shops to aerial cinematographers to exotic reptile wranglers.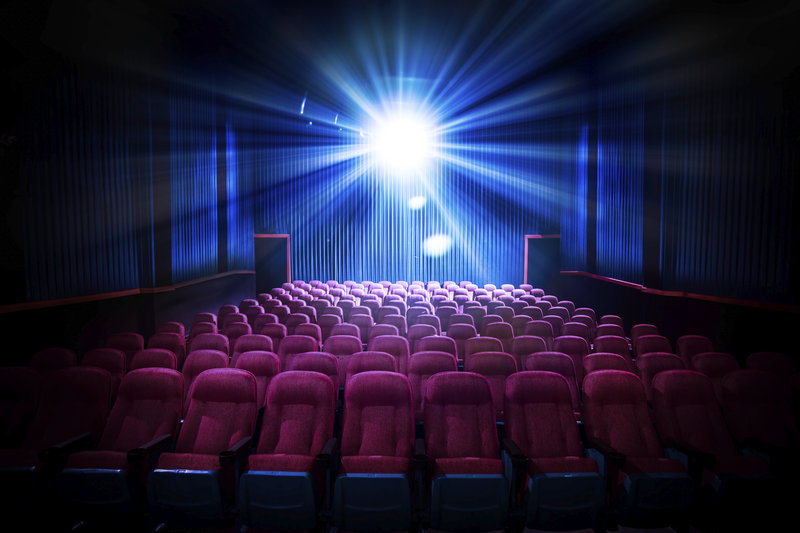 iStockphoto.com / fergregory
It's no surprise leading studios frequently utilize this film-friendly town, inundating Austin with dollies, booms and cash. The state offers tax exemptions on some production equipment and services, but visiting professionals spend on much more, including hotels, restaurants, fuel and entertainment. The industry's need for experienced technicians also generates jobs. Educational resources for those wanting to break into the business are plentiful, and such premier area events as the
Austin Film Festival
and the
South by Southwest (SXSW)
festival present additional learning and networking opportunities.
With hundreds of major motion pictures and independent projects filmed in Austin, many recognizable landmarks land on the big screen.
Zilker Metropolitan Park
soccer fields turn up in Walt Disney Picture's "The Big Green." "Michael," starring John Travolta, features the 6th Street entertainment district, and Austin's conspicuous moonlight towers are in Linklater's "Dazed and Confused." Oscar winners Tommy Lee Jones and Kevin Spacey worked on location at the
University of Texas at Austin
, while Academy Award-winning director Clint Eastwood shot "A Perfect World" in and around the city. The state capital attracts the best in the business, so keep your eyes on the silver screen—Austin's sights, sounds and talent are coming to a theater near you.