Description
A picturesque old port town, Beaufort (BEW-fort) retains the atmosphere of an earlier day. Its many pre-Revolutionary War and antebellum houses surrounded by quiet gardens stand along narrow oak-canopied streets. The oldest is the 1717 Thomas Hepworth House at Port Republic and New streets. Another old building is the
Beaufort Arsenal
, which now houses the visitor center.
Established by charter from the Lords Proprietors in 1711, Beaufort is the second oldest town in the state. Its history dates to Spanish exploration in 1520 and attempted settlements on nearby Parris Island by French Huguenots in 1562 and the Spanish in 1566 and 1577. Areas of early settlement have been the focus of several archeological digs.
In March 1863 the Beaufort National Cemetery was established. Today the remains of more than 7,500 Civil War soldiers as well as those of 6,500 other servicemen killed in action in subsequent wars are interred there. It is the final resting place of Marine Corps Pfc. Ralph H. Johnson, who posthumously received the Congressional Medal of Honor for service as a reconnaissance scout in Vietnam. The cemetery is surrounded by a brick wall, with the entrance at 1601 Boundary St.
Moviemakers have made their mark on Beaufort. "The Big Chill," "The Great Santini" and the blockbuster "Forrest Gump" are three of the movies that have been filmed in the city.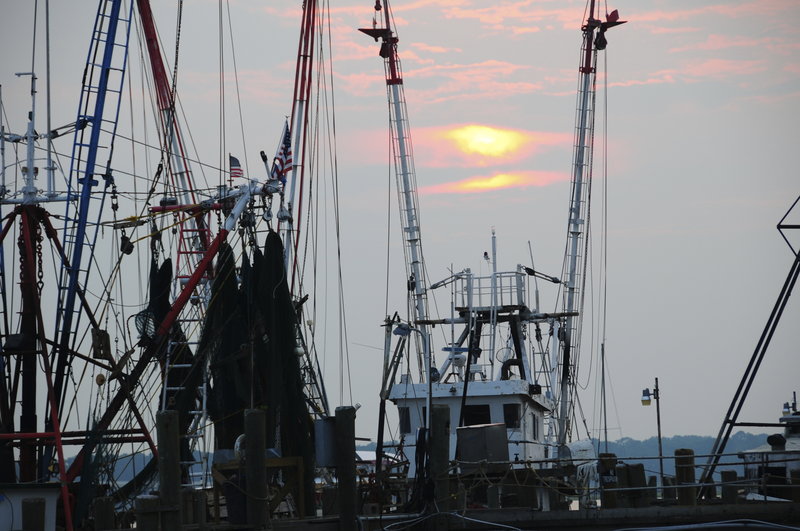 Facing the Intracoastal Waterway, Beaufort has one of the best natural harbors on the Atlantic coast. The Henry C. Chambers Waterfront Park, on the Beaufort River off Bay Street, includes a marina, pavilion and amphitheater. Also in the area is Lady's Island, across the Beaufort River.
Given its proximity to Port Royal and Parris Island's Marine Corps Recruit Depot, Beaufort is where many relatives and friends stay during graduation time.
Visitor Info
Beaufort Regional Chamber of Commerce Tourism Division & Visitor Center 713 Craven St. BEAUFORT, SC 29902. Phone:(843)525-8500 or (800)638-3525
Self-guiding tours
Maps for walking tours of the historic district are available from the visitor center.
Shopping
Bay Street is the place to go for shopping. While several other streets also have retail establishments, Bay has the biggest collection of them. Fordham Market (701 Bay St.) has more than two dozen vendors selling artwork, clothing, gifts and handmade items.