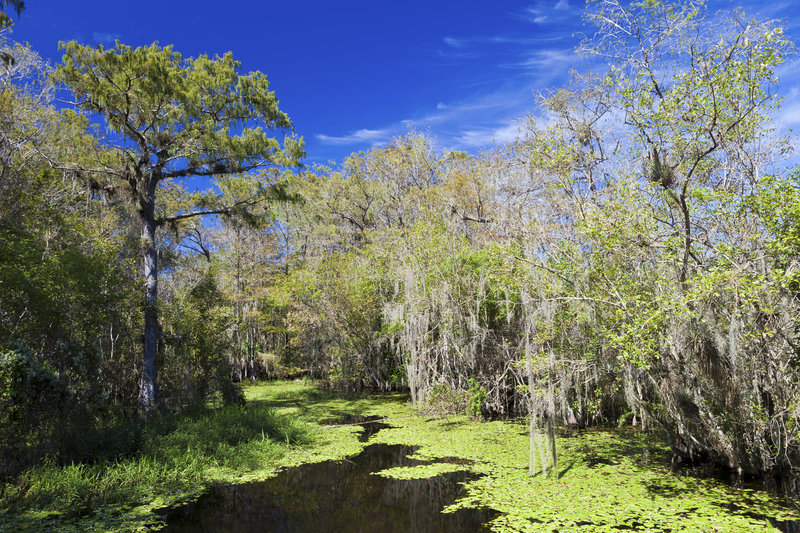 traveler1116/iStockphoto.com
Description
Two major highways, Alligator Alley (I-75) and Tamiami Trail (US 41), cross the preserve and make it accessible from both coasts. Big Cypress National Preserve is part of Big Cypress Swamp, which encompasses more than 2,400 square miles of south Florida. These areas are a major source of fresh water for the fragile Everglades and the southwestern part of the state. Big Cypress National Preserve protects this valuable resource and provides sanctuary for varied wildlife, including alligators, herons, egrets, woodpeckers, bald eagles, deer and the endangered Florida panther. Hunting and fishing are permitted under special regulations; licenses are required.
Although referred to as a swamp, the preserve has marshlands, dry prairies, estuarine mangrove forests and islands of pine and hardwoods. Its most distinctive feature is the broad belts of bald and dwarf pond cypress trees lining the strands and wet prairies.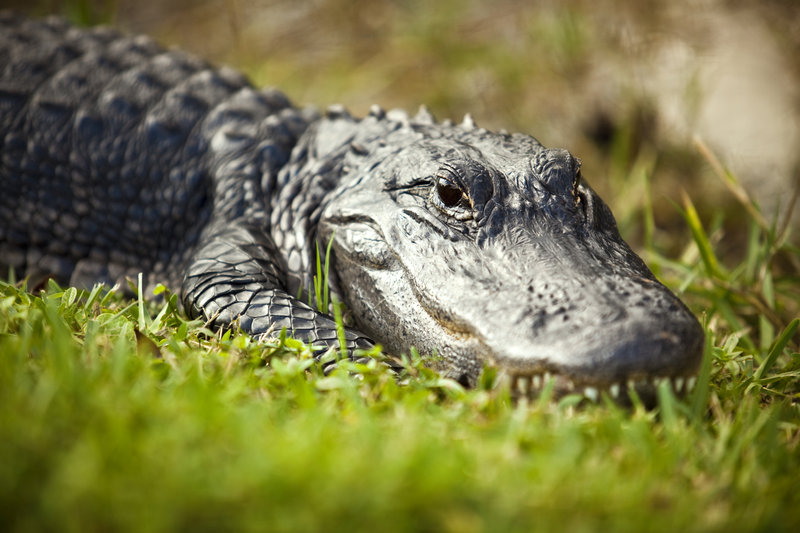 The Oasis Visitor Center, 16 miles east of Ochopee on US 41, and the Big Cypress Swamp Welcome Center, 3 miles east of SR 29, present a 13-minute film about the preserve as well as exhibits about natural resources and native animal and plant life. In winter ranger talks and ranger-led walks and canoe tours are offered; phone (239) 695-4758.
Both visitor centers are open daily 9-4:30; closed Christmas. Visitors are encouraged to phone ahead to confirm schedule. Entrance is free. For further information contact the Chief of Interpretation, Big Cypress National Preserve, 33100 Tamiami Trail East, Ochopee, FL 34141; phone (239) 695-1201 or (239) 695-4758.