Description
In Montana and northern Wyoming, Bighorn Canyon National Recreation Area centers on a 71-mile-long lake bounded by steep canyon walls. Covering about 120,000 acres, the area features facilities for boat launching, picnicking and camping at Ok-A-Beh Marina, 42 miles southwest of Hardin via SR 313.
Horseshoe Bend in Wyoming, 14 miles north of Lovell, Wyo., via SR 37, and Barry's Landing in Montana, 32 miles south of Yellowtail Dam by boat or north of Lovell via SR 37, have areas for swimming, camping, picnicking and boat launching (personal watercraft are permitted). Hunting and fishing also are available.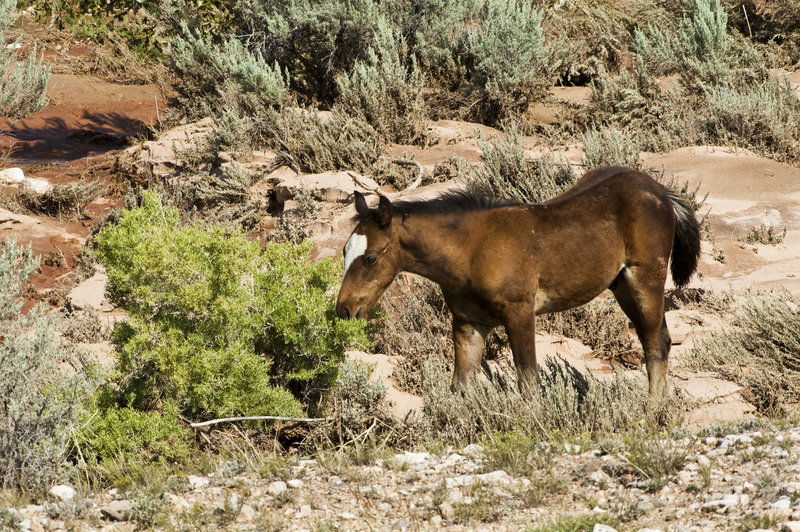 iStockphoto.com / Jim Parkin
Admission to the recreation area is $5 for a daily pass. Yellowtail Dam Visitor Center in Fort Smith offers an orientation film about the area as well as exhibits about wildlife, Native American culture and the construction of Yellowtail Dam, said to be the highest dam in the Missouri River Basin. The center is open daily 8:30-5, Memorial Day to Labor Day. Phone (406) 666-9961.
The Bighorn Canyon Visitor Center, at the junction of US 310 and US 14A in Lovell is open daily 8-6, Memorial Day-Labor Day; 8:30-4:30, rest of year. Closed Jan. 1, Thanksgiving and Christmas. Phone (307) 548-5406.
For further information, contact Bighorn Canyon National Recreation Area, P.O. Box 7458, Fort Smith, MT 59035 or 20 US 14A E., Lovell, WY 82431; to verify schedule phone (406) 666-2412 or (307) 548-5406.