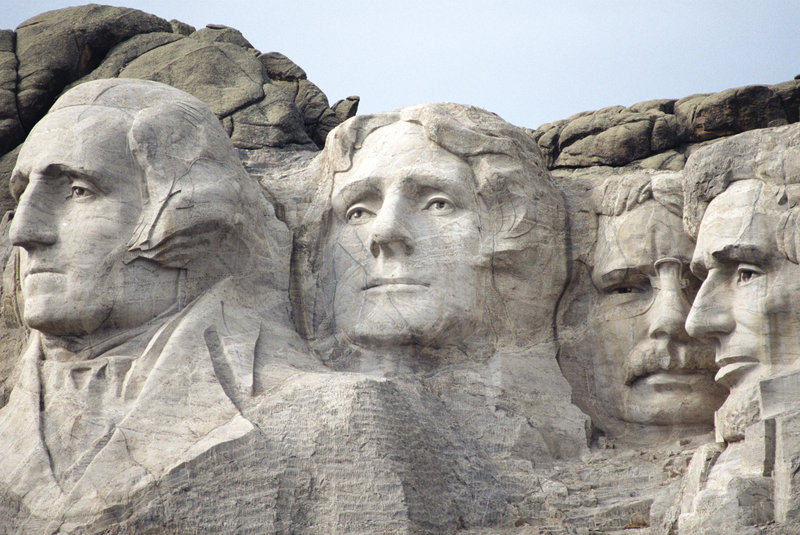 J Luke/PhotoLink / Getty Images
Essentials
Sing the national anthem at Mount Rushmore National Memorial as the four granite faces representing America's birth, growth, preservation and development are ceremoniously illuminated every evening May through September.
Appreciate the spiritual significance of dance at a wacipi (wa-chee-pee), or powwow, a Native American social gathering with pulsing drumbeats, vibrant outfits and enduring cultural legacies.
Enjoy the serenity of a traffic jam when bison, deer and burros meander across the 18-mile Wildlife Loop Road in
Custer State Park
. Traveling at speeds of up to 60 mph, resident pronghorn antelopes are North America's fastest mammals, easily overtaking sightseers' vehicles.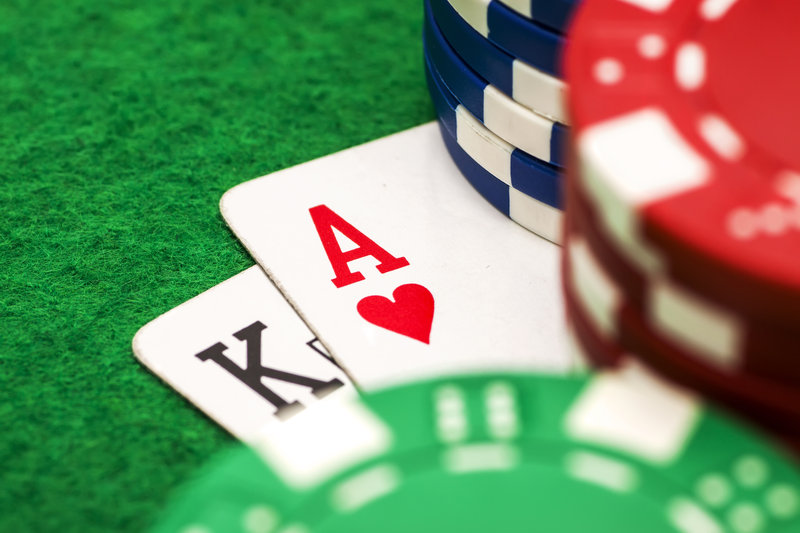 Marques / Shutterstock.com
Draw a "dead man's hand" in poker, coined after Wild Bill Hickok's final combination of black aces and eights, at the plentiful gaming halls in Deadwood .
Visit
Crazy Horse Memorial
and see his story in the making as the massive statue of the Lakota leader takes shape near Custer City . The original sculptor and his wife worked on the project until their death; their children continue carving the memorial today.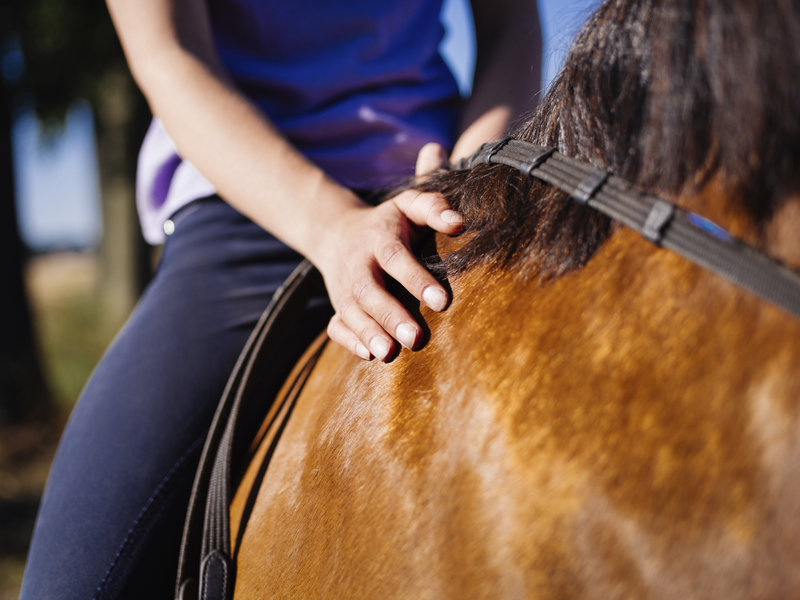 iStockphoto.com / wundervisuals
Take in the beauty of Black Hills National Forest astride a saddle. Ideal for horseback riding, Centennial Trail is the longest in Black Hills, stretching 111 miles from
Bear Butte State Park
to Wind Cave National Park .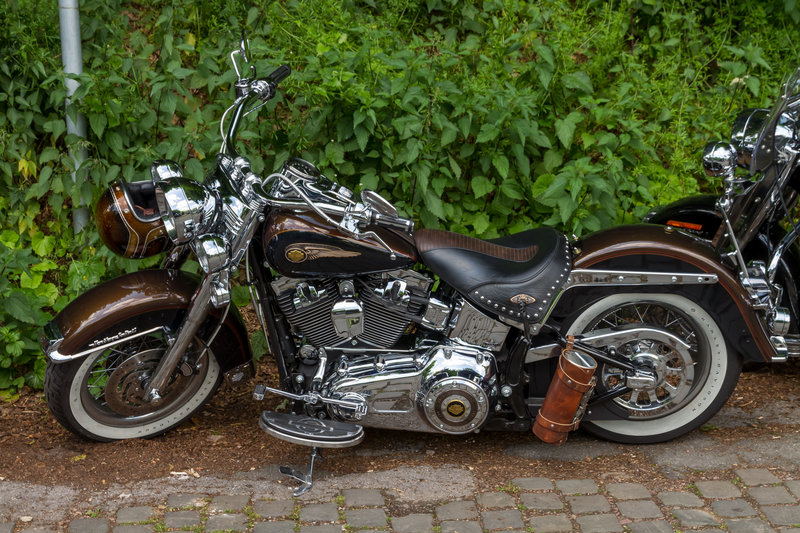 Feel the rumble of revving engines at
Sturgis Motorcycle Rally
, first held in 1938. Throngs of more than 500,000 walk or ride through the historic main street that is brimming with leather, music and chrome.
With the Black Hills covering roughly 5,000 square miles, you'll need a car to fully appreciate all this AAA Destination Area has to offer. Trek across its sprawling expanse to discover Native American traditions honored in Rapid City, ice age specimens preserved in Hot Springs, and a fiery Wild West alive and well in Deadwood. Hearts soar with pride at Mount Rushmore National Memorial—one of man's most spectacular achievements—while the dazzling organic handiwork safeguarded at Jewel Cave National Monument easily stops two-legged visitors in their tracks.
Since there's probably not enough time to visit both of these inspiring subterranean sites today, choose one and get there early to beat the crowds. Each of the caves is accessible via a ranger-led guided tour, and tickets for tours—distributed on a first-come, first-served basis—can go quick, especially during the summer. (Tour information is available for Jewel Cave visitors; phone (605) 673-8300.)
"America will march along that skyline," said sculptor Gutzon Borglum, gazing up at Mount Rushmore's rugged summit in 1924. Four American presidents now preside over the Black Hills, their likenesses carved into the mountainside. George Washington, Thomas Jefferson, Theodore Roosevelt and Abraham Lincoln symbolize the first 150 years of U.S. history at Mount Rushmore National Memorial , a AAA GEM point of interest. The Presidential Trail affords closer views of the mammoth structure while the Sculptor's Studio brings you closer to the artist who created it.
Wind Cave National Park , a AAA GEM point of interest, blends mixed-grass prairie, ponderosa pine forest and the fourth-longest cave in the world. Native American legends refer to the cave as a "hole that breathes cool air." Leading tours through its delicate passages and grottos, rangers highlight calcite formations known as boxwork and frostwork. Thirty miles of hiking trails reveal sensational views from Lookout Point and such wildlife as eastern kingbirds, upland chorus frogs and mule deer.
In the southwest, Jewel Cave National Monument attracts visitors with its educational tours, hiking trails and more than 390 plant varieties. Bird-watching is also popular at the AAA GEM point of interest, as 120 species of birds, including the red-breasted nuthatch and the bald eagle, frequent the park. Declared a national monument by President Theodore Roosevelt, crystal-lined Jewel Cave is the second-longest in the world, with many of its passageways still undiscovered.
Black Hills National Forest covers more than 1.2 million acres, offering more than 450 miles of trails, 30 campgrounds and two scenic byways. Visitors interested in fishing will find brown, brook and rainbow trout as well as northerns, perch and crappies. The forest holds several boating options, including rentals and launch sites at Sheridan Lake and Pactola Reservoir marinas. Though it's doubtful you'll run out of recreation ideas, rangers and a visitor center provide information about the forest's history and leisurely pursuits.
Robust traditions of the West echo through the Black Hills during its many festivities, revitalizing even the most worn-out sightseer. Travelers used to sneakers and baseball caps will be kicking dirt off snakeskin boots and tipping leather-trimmed cowboy hats at rodeos, historical celebrations and cultural gatherings.
Great Plains Bison
The bare-chested hunter races along the ravine, his knees pressing into his horse to guide it. With bow poised, he remembers the disapproval after the last hunt, when two of his arrows were found in a bison carcass. There will be no criticism tonight, for the lone arrow strikes the humped beast just behind its left shoulder, piercing its heart. Waves of dirt surge beneath the 2,000-pounder as its massive, horned skull slams into the ground.
The demands of the bison hunt trained Native American warriors well, as sharp reflexes and steady nerves were crucial. Although bison have poor eyesight and may appear indifferent or slow, they easily outrun horses, moving at speeds of up to 30 mph. Standing up to 7 feet tall, with tough hides and battering-ram skulls, bison are clearly dangerous, resilient brutes. However, of North America's estimated 60 million bison, fewer than 1,000 remained by 1900. With the influx of European settlers, bison populations that once darkened the Great Plains were slaughtered in huge numbers until only the efforts of conservationists prevented the animal's extinction.
Bison are eternally linked with Native Americans, though not all tribes depended on the herds. For those that did, bison represented life. Accordingly, these people respected their prey, seeing it as a natural symbol for the universe. They migrated with the coarse-haired giants and through them, communed with the Great Creator.
In South Dakota, the Lakota hunted bison for food, clothing and shelter. The men enjoyed such spoils as bison liver—eaten raw following the chase—and handed the carcasses off to the women, who prepared the skins to make robes, tipi covers, moccasins and bags. A horn became a ladle or container, while the brain was used to soften hides. Nothing went to waste; even dung was burned as incense. At mealtime, the Lakota boiled the meat in holes in the ground, but they mostly prepared food for later use by making pemmican or jerky.
Today's chefs prepare bison meat more extravagantly. CNN founder Ted Turner, a prominent bison rancher and promoter, serves bison burgers, pot roast and meatloaf at his chain of restaurants. Many of the more than 4,000 bison ranchers in existence advertise with tempting recipes ranging from sweet and sour bison ribs to Italian bison meatballs.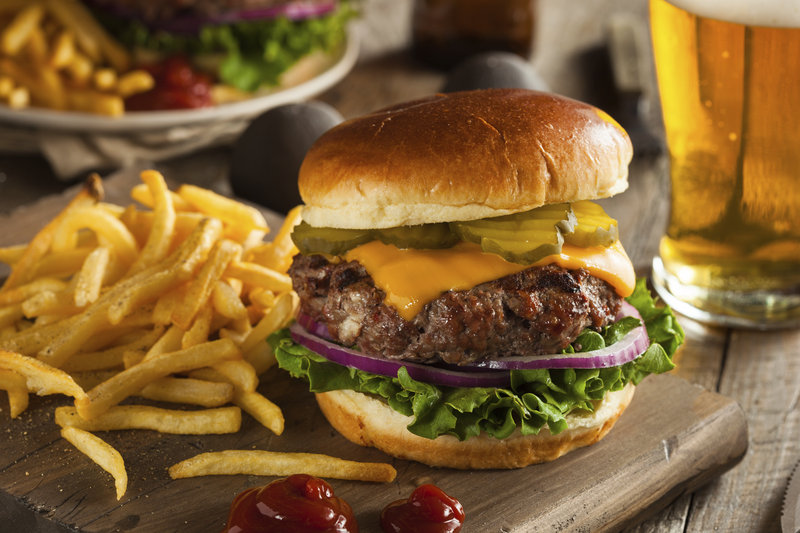 iStockphoto.com / bhofack2
With less fat, cholesterol and calories than beef or chicken, bison meat is steadily gaining demand, although the industry has struggled. The undomesticated and unpredictable animals are raised in every U.S. state and Canadian province. There are now approximately 400,000 bison, with more than half residing on private ranches. Public herds roam free at
Custer State Park
, Wind Cave National Park , Badlands National Park and other protected areas.