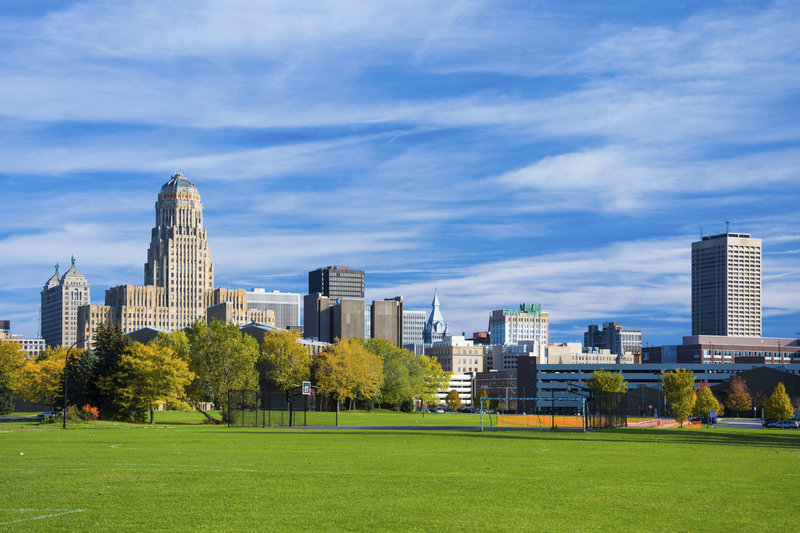 iStockphoto.com / Davel5957
Introduction
Buffalo is known for its outstanding architecture, dedication to the arts and friendly welcome offered to visitors. Make sure to plan time to savor the surprises awaiting you in the city that The Washington Post touted as a "hip center of arts and performances."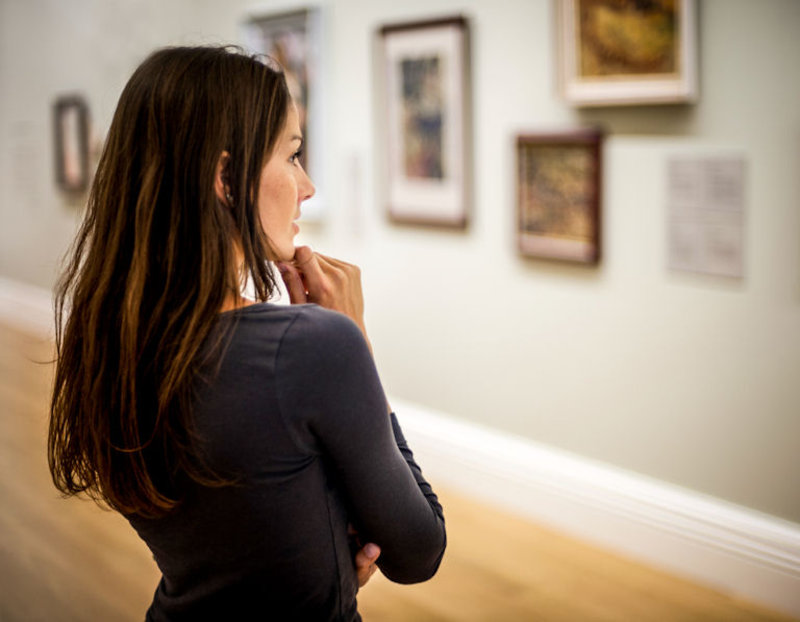 Here you'll be amazed to find the restorations of Frank Lloyd Wright's Graycliff Estate and Darwin D. Martin House; the beauty of Frederick Law Olmsted's parks and parkways; and the stunning collection of modern and contemporary art—including the work of Gauguin, van Gogh, Picasso and other masters—at the Albright-Knox Art Gallery.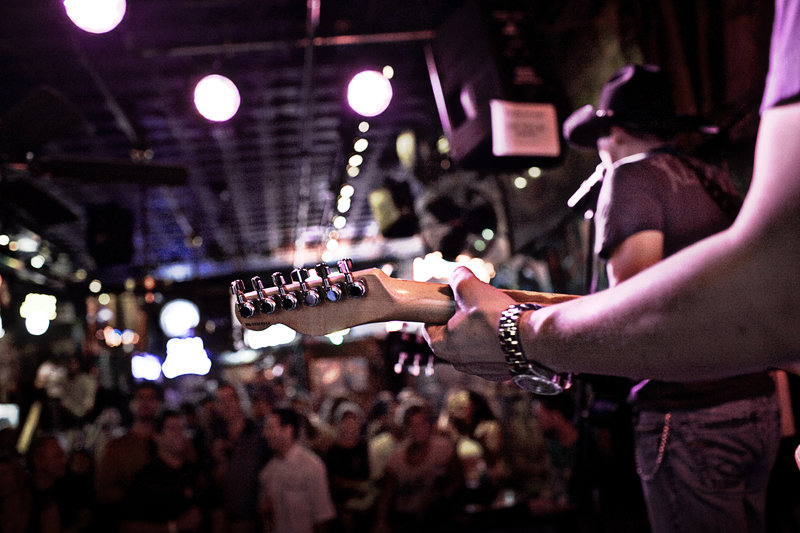 Courtesy of Nashville Convention & Visitors Corporation / NA
Treat yourself to dance performances, Broadway musicals, opera and concerts at Shea's Performing Arts Center, an elaborate 1926 movie palace in Buffalo's revived theater district. Or take your pick of the 14 professional theater companies that share the spotlight. The Irish Classical Theatre Co., which presents plays from Irish literature, and Alleyway Theatre, which performs new plays and musicals, are just a couple of the choices.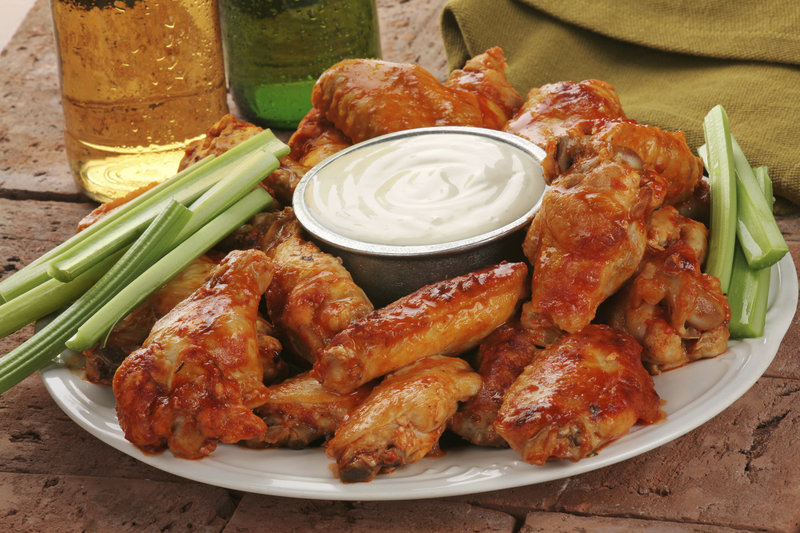 iStockphoto.com / adlifemarketing
Don't forget to sample the zesty chicken wings. They're not hard to find, and every year tasters from around the country flock to the National Buffalo Wing Festival for this classic. Downtown's Anchor Bar is where the wing frenzy took flight in 1964.
In Depth
How Buffalo was named remains a mystery, although the site has never been called anything else. Ironically there have never been buffalo in Buffalo; even the shaggy beasts at the Buffalo Zoo are technically North American bison. One theory blames the misnomer on a mispronunciation of the French beau fleuve, or "beautiful river." The river in question is the Niagara.
The French explorer Robert La Salle paddled his canoe down the Niagara in 1628. A small French settlement was established in 1758. It was burned by the British the following year, but the settlers held fast. Joseph Ellicott informed them in 1800 that the Holland Land Co. had bought the land. Ellicott mapped out plans for a town to be called New Amsterdam and patterned after Washington, D.C.
The town was built, but residents insisted on calling it Buffalo. Put to the torch again by the British during the War of 1812, the town was quickly reconstructed. In 1818 the first Great Lakes steamboat, Walk-on-the-Water, was built, the first of two major events that turned a small village into a major city in only 16 years.
The second event was the opening of the Erie Canal in 1825. By connecting numerous trade and transportation routes, the canal made Buffalo the nucleus of the shipping trade between the Great Lakes region, Canada and the eastern United States. Ten years later the addition of railroads to Buffalo's transportation network boosted the city's growth potential even higher.
Buffalo's major industries include glass, rubber, plastics, electronics, and airplane and automobile manufacturing. High technology has emerged as a viable successor to the city's imperiled heavy industries.
Buffalo has produced important people as well. Two of its residents, Millard Fillmore and Grover Cleveland, became president. Fillmore is buried in Forest Lawn Cemetery. Theodore Roosevelt was sworn in at the Wilcox Mansion on Delaware Avenue after President William McKinley's assassination at the city's Pan-American Exposition in 1901.
Samuel Clemens, a resident in the 1870s, was editor of the Buffalo Express. Author Taylor Caldwell also called Buffalo home. Such musical classics as "When Irish Eyes Are Smiling," "My Wild Irish Rose" and "Over the Rainbow" were penned by Buffalo composers. Other former Buffalo residents include William G. Fargo of the Wells Fargo stagecoach line, as well as the inventors of the windshield wiper, the pacemaker and the electric chair.
Frank Lloyd Wright left his mark on Buffalo with Frank Lloyd Wright's Martin House Complex . Some say it is one of his best examples of prairie architecture. Wright also designed Martin's summer retreat, Graycliff, in nearby Derby, and the Fontana Boathouse at 1 Rotary Row. Although it was designed by Wright in 1910, the boathouse wasn't built until 2007.
Other noteworthy architectural features include several parks designed by landscape architect Frederick Law Olmsted; opulent Gilded Age mansions on Delaware Avenue's Millionaires Row; and their polar opposite, enormous grain elevators on the Buffalo River that influenced modern architecture.
Buffalo can aptly be called a college town; its 18 higher educational facilities range in curriculum from liberal arts to business to vocational training. The State University of New York, University at Buffalo is the largest university in the state.
The Albright-Knox Art Gallery, Kleinhans Music Hall and other cultural centers balance industrial practicality with aesthetic appreciation. At stadiums and arenas, cheering the local teams is almost a prerequisite for citizenship in a town known for its enthusiasm at sporting events.
By Car
From Rochester and other points east I-90 approaches Buffalo's northeast corner. It then joins I-190 and travels south, paralleling the city's eastern boundary before continuing west along the Lake Erie shoreline. The segment of I-290 that connects I-90 from the east and I-290 going north to Niagara Falls is called the Youngmann Expressway.
I-190 approaches the city from the northwest, passing through the west side before cutting across town and joining I-90 to the east. Toll barriers along I-190 are northbound between exit 17, River Road, and exit 18A, Grand Island Boulevard, and southbound between exit 21, Robert Moses Parkway/Niagara Falls, and exit 20B, Long Road/Grand Island. Travelers using I-90 from the west can go either northwest through the city via I-190 or northeast via I-90. Both I-90 and I-190 are part of the New York State Thruway.
Entering the area from the south are US 219 (Southern Expressway) from Springville and SR 400 (Aurora Expressway) from South Wales. Both join I-90 headed northeast. SR 5 from Dunkirk joins I-190 just below Seneca Street; SR 5 then becomes Main Street, cutting northeast. US 62 (Bailey Avenue), going north and south, bisects Buffalo.
The Kensington Expressway (SR 33) comes in from the east; the Scajaquada Expressway (SR 198) enters from the west off I-190. At the intersection of these two expressways, the Scajaquada ends; the Kensington Expressway continues south to downtown and east to Buffalo Niagara International Airport on Genesee Street.
Street System
Buffalo's major streets branch off from its central business district in a radial pattern. Because Lake Erie borders the city's southwest side, most roads begin downtown and branch out to the north and east. Niagara Square is the primary downtown intersection. From the square Delaware Avenue runs north and south; Niagara Street goes diagonally northwest to the Black Rock Canal and then heads north. Genesee Street extends northeast from Niagara Square to the airport, although three blocks of the street near Niagara Square are closed to traffic.
Main Street, 2 blocks east of Delaware Avenue, runs north and south downtown but branches off to the northeast at Ferry Street. Main Street downtown and to the northeast is also known as SR 5; however, to the south SR 5 is known as Fuhrmann Boulevard and then Hamburg Turnpike as it goes farther south down the Lake Erie shoreline.
Seneca Street and Abbott Road are two main east-west routes connecting downtown and the southeast suburbs. Clinton Street begins 4 blocks east of Niagara Square at Lafayette Square and heads alternately south and east, detouring around the two-block section from Michigan Avenue to Pine Street.
The downtown speed limit is 30 mph. Unless otherwise posted, right turns at red lights are permitted after a complete stop; left turns at red lights from a one-way street to another one-way street are permitted after a complete stop. Rush hours, 7-9 a.m. and 4-6 p.m., should be avoided.
Parking
Metered parking is available downtown, but spaces fill quickly. With patience, unmetered spaces also can be found. Many parking garages are available at $5-$15 per day. Underground parking is offered at Main Place, One M&T Plaza and One HSBC Center.
Sales Tax
The sales tax in Buffalo is 8.75 percent. There also is a 3-5 percent tax levied on lodgings and a 6 percent tax on rental cars.
Police (non-emergency)
(716) 851-4444
Time and Temperature
(716) 844-4444
Hospitals
Buffalo General Medical Center, (716) 859-5600; Erie County Medical Center, (716) 898-3000; Mercy Hospital, (716) 826-7000; Sisters of Charity Hospital-St. Joseph Campus, (716) 891-2400.
Newspapers
The Buffalo News is the local daily newspaper. Also available are more than 40 weekly and special-interest publications.
Radio
Buffalo radio station WBEN (930 AM) is an all-news/weather station; WBFO (88.7 FM) is a member of National Public Radio.
Visitor Information
Visit Buffalo Niagara 403 Main St. BUFFALO, NY 14203. Phone:(716)852-0511 or (800)283-3256
For parks information phone (716) 851-9670.
Air Travel
Buffalo Niagara International Airport (BUF) is at Genesee Street and Cayuga Road in nearby Cheektowaga; from I-90 exit 51E, take SR 33 (Kensington Expressway) east to Genesee Street. It is served by major domestic airlines. Airport Taxi Service provides limousine transportation to the airport from major hotels and the Ellicott Street Bus Terminal daily 7 a.m.-10 p.m.; phone (716) 633-8294. The Niagara Airbus runs to major hotels in Niagara Falls daily; phone (905) 374-8111.
Rental Cars
Hertz, (716) 632-4763 or (800) 654-3080, offers discounts to AAA members.
Rail Service
Amtrak has two connecting stations: one at Exchange Street near the junction of Main and Seneca streets and another on Dick Road, in Depew.
Buses
Greyhound Lines Inc. operates out of the Ellicott Street Bus Terminal downtown; phone (716) 855-7532 or (800) 231-2222. For New York Trailways information phone (800) 295-5555 or (800) 858-8555.
Taxis
Cab companies include Airport Taxi Service, (716) 633-8294, and Queen City Taxi, (716) 874-5050. The base rate is $2.30 at flag drop plus $3 per mile.
Public Transportation
The major Metro bus routes operate daily 5 a.m. to midnight. Service varies by route, but buses generally run every 20 minutes on weekdays. The base fare is $2; exact fare is required.
A light rail rapid transit system runs from KeyBank Center at the base of Main Street through Buffalo Place and the theater district, ending at the State University of New York, University at Buffalo's south campus. Rail fares are the same as bus fares, with free transfers available between the two systems. Route maps are available at the Transportation Center at 181 Ellicott St.; phone (716) 855-7211.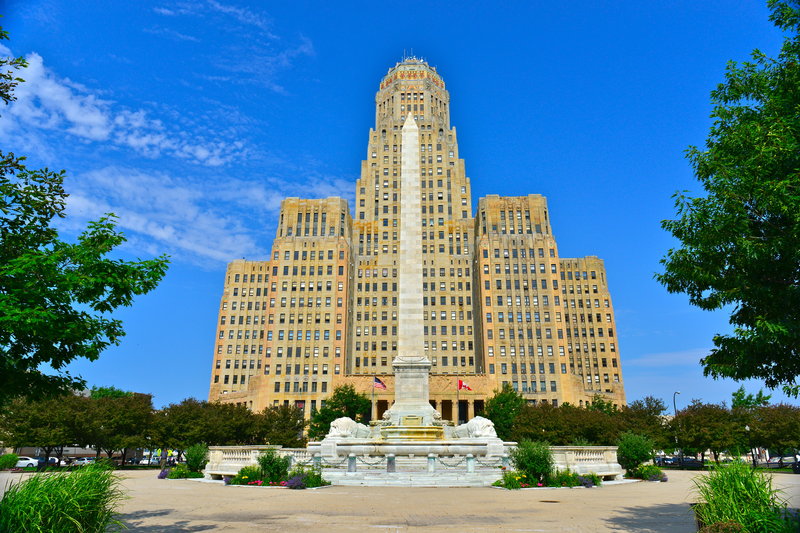 Richard Cavalleri / Shutterstock.com
Essentials
If you've never been to Buffalo (or even if you have), take in a bird's-eye view of "The Queen City" from the Art Deco City Hall's observation deck (65 Niagara Sq.).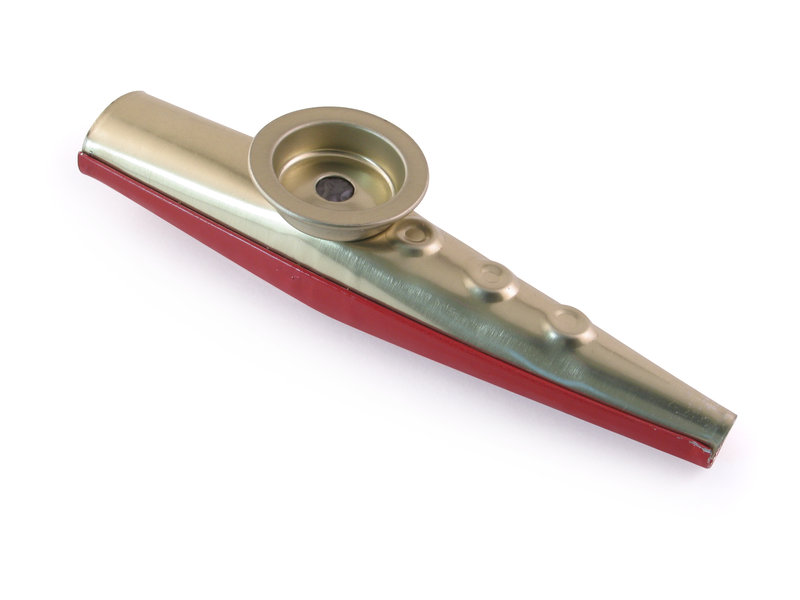 iStockphoto.com / cveltri
Now that you've seen today's Buffalo from above, learn about the city's fascinating past at
The Buffalo History Museum
(1 Museum Ct.). You'll discover that such diverse products as Cheerios, the pacemaker, the disco floor and kazoos are just a few of the hundreds that were created here. In the Native American Gallery, you'll examine artifacts such as headdresses and a longhouse from the Haudenosaunee Confederacy, also known as the Iroquois. Even the museum itself counts as an exhibit; it's the only building from the 1901 Pan-American Exposition still standing.
Do the names Henri Matisse, Claude Monet, Pablo Picasso, Mark Rothko, Vincent van Gogh and Andy Warhol ring a bell? Find captivating works by these and many other national and international artists at the
Albright-Knox Art Gallery
(1285 Elmwood Ave.).
Art aficionados will score a twofer in Buffalo, as the
Burchfield Penney Art Center at SUNY Buffalo State
(1300 Elmwood Ave.) is virtually across the street from the Albright-Knox. Here you can gaze at works created by artists from Western New York including the world's largest collection of Charles E. Burchfield's mystical watercolors. The museum also houses a re-creation of Burchfield's Gardenville studio.
No matter what time of year you visit, you'll find the
Buffalo and Erie County Botanical Gardens
(2655 South Park Ave.) to be a warm, peaceful retreat. Step inside the Victorian conservatory, built in 1900 and highlighted by three sparkling glass domes, and wander through 11 greenhouses, each housing different species of plant life. The Florida Everglades, an orchid room, an ancient rainforest and desert succulents are just a few of the collections.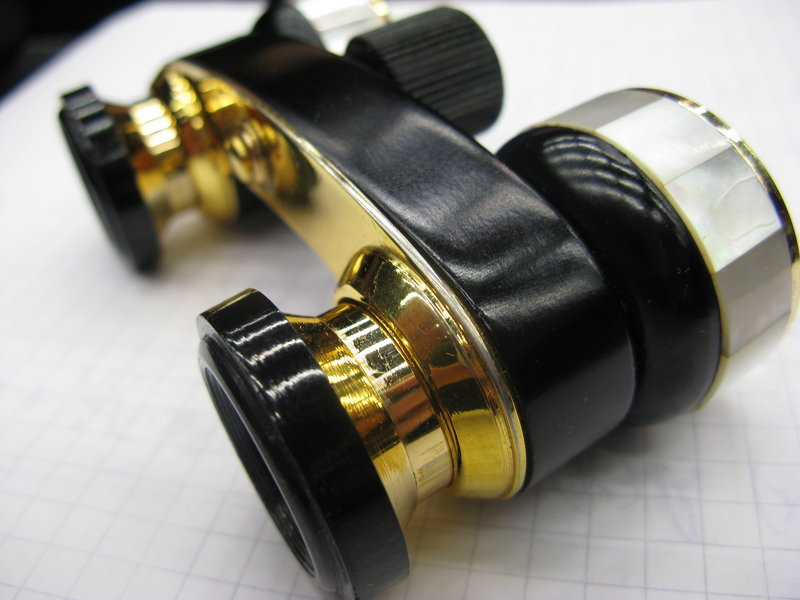 Fronted by a vertical sign that reads "Shea's Buffalo," Shea's Performing Arts Center (646 Main St.) is the place to go if you love opera, plays or Broadway musicals like "Evita" and "Porgy and Bess." The stunning 1926 theater features a beautiful baroque interior designed by Louis Comfort Tiffany that will take your breath away.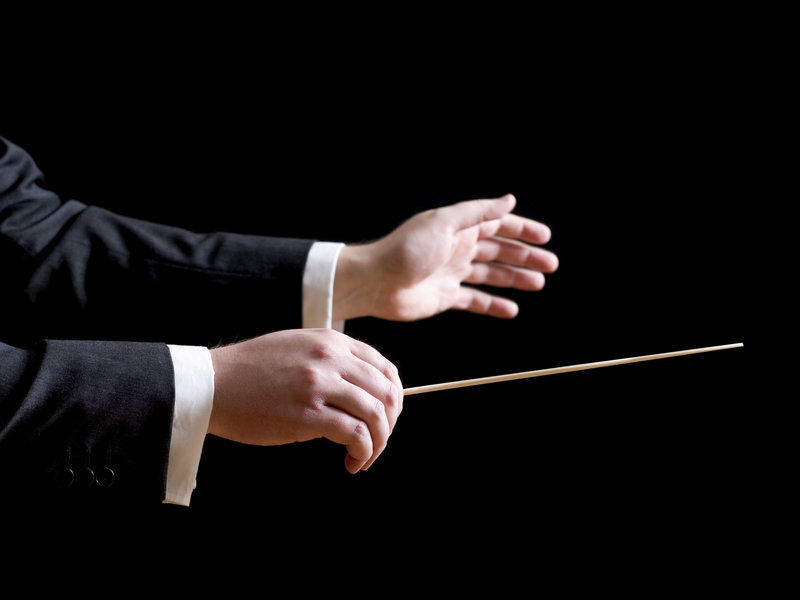 For another memorable night on the town, don't miss the exceptional Buffalo Philharmonic Orchestra at Kleinhans Music Hall (3 Symphony Cir.). Kleinhans' amazing acoustics attract world-class conductors and will blow you away, and architecturally speaking, the hall is a sight to behold. Designed by father-and-son team Eliel and Eero Saarinen in the 1930s, it is shaped like a stringed instrument.
Your trip to Buffalo won't be complete without a visit to at least one of the buildings designed by architect Frank Lloyd Wright. If your plans don't call for a lengthy visit, stop at
Frank Lloyd Wright's Martin House Complex
(125 Jewett Pkwy.). This seven-building complex represents Wright, known for his Prairie School-style of architecture, at his best.
If you've developed Wright fever, drive to Derby, about 20 miles south of Buffalo, for a look at Wright's
Frank Lloyd Wright's Graycliff
(6472 Old Lake Shore Rd.). Designed 1926-31, the summer home of Darwin Martin was built 20-plus years after the Martin House Complex and represents Wright's Organic Style. Designed to complement its 8.5-acre grounds, the estate sits on a bluff above Lake Erie, which makes for an exhilarating panoramic view; you can even see the Ontario coast in the distance.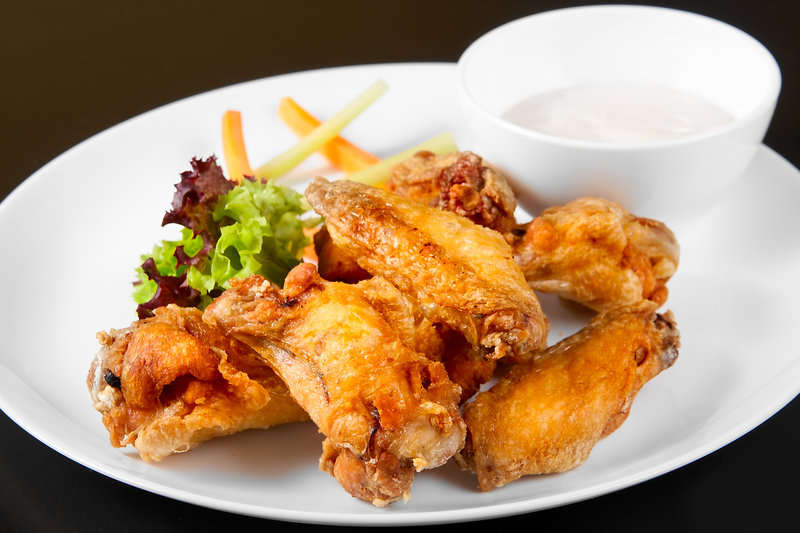 Don't leave Buffalo without trying its namesake finger food; hit up
Anchor Bar & Restaurant
(1047 Main St.) which proclaims itself to be home of the original saucy and pungent Buffalo wings. On Thursday and Saturday nights, live jazz music sizzles as much as this mouthwatering treat.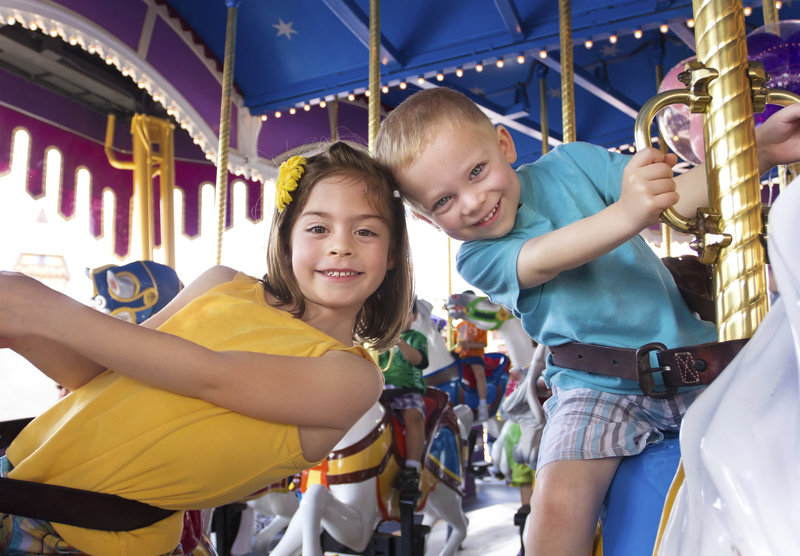 iStockphoto.com / Yobro10
Under 13
At
The Herschell Carrousel Factory Museum
(180 Thompson St.) in North Tonawanda, kids can ride the exhibits (well, two of them anyway): restored carousels built in 1916 (complete with hand-carved wooden horses) and the 1940s. On the grounds is Kiddieland Testing Park, with four refurbished 1950's children's rides that will have baby boomers waxing nostalgic.
Take tinier tots to the Theatre of Youth (TOY), where they'll be enthralled by children's plays like "James and the Giant Peach" and "Madeline's Christmas" performed by professional actors. Shows are held at the Allendale Theatre (203 Allen St.) in eclectic Allentown, Buffalo's version of Greenwich Village.
In nearby Eden, preteens will have a humdinger of a time at
The Original American Kazoo Co.
(8703 S. Main St.). They can watch factory workers make kazoos and see exhibits about its history. The best part? They can make their own kazoo and toot to their heart's content.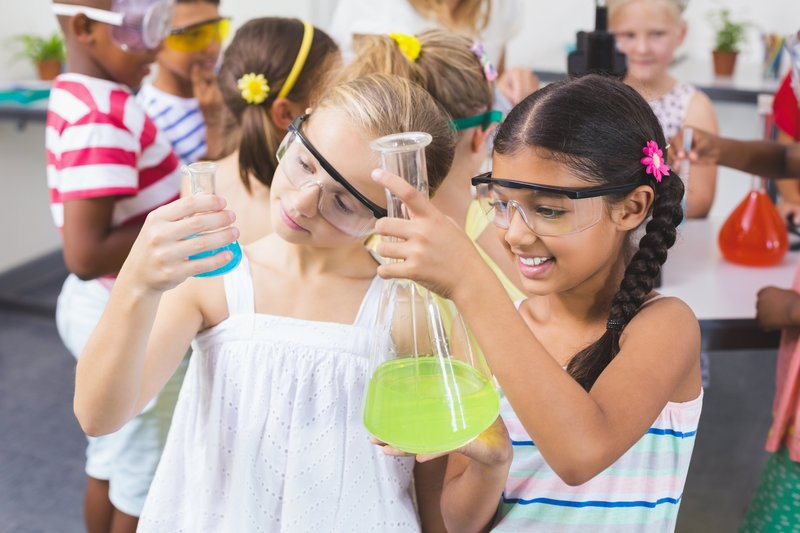 iStockphoto.com / Wavebreakmedia
Bring your budding young Einsteins to the
Buffalo Museum of Science
(1020 Humboldt Pkwy.), where they can learn about medical technology, weather systems and physics; explore the world of insects in interactive science studios; and delve into world cultures.
Teens
How about a history lesson that your teenagers will actually enjoy? At the
Theodore Roosevelt Inaugural National Historic Site
(641 Delaware Ave.), they'll have fun using today's interactive technology to learn about the events that led up to Roosevelt's swearing in as president in the same building. They'll feel very presidential as you snap a photo of them sitting at a replica of Roosevelt's White House desk.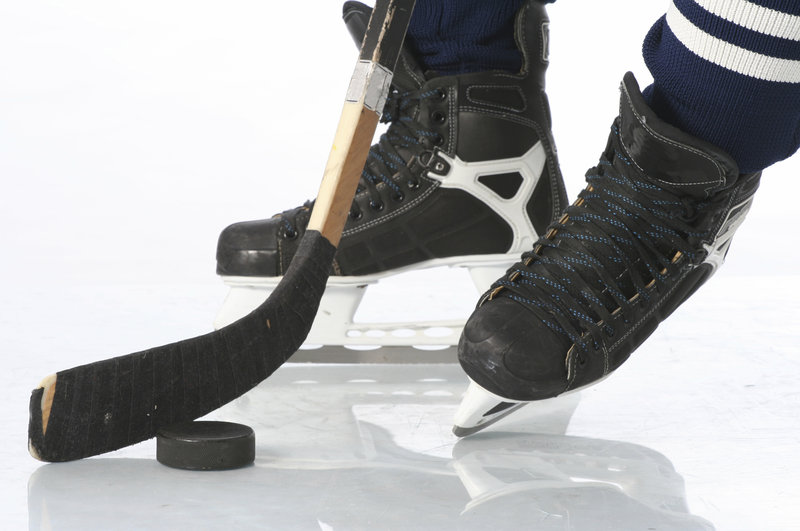 Endear yourself to your sports-loving middle and high schoolers with tickets to a national league team's home game. Cheer on the NHL's Buffalo Sabres at KeyBank Center (1 Seymour H. Knox III Plaza) or the NFL's Buffalo Bills at New Era Field (1 Bills Dr.) in nearby Orchard Park.
iStockphoto.com / narvikk
It's a fact that every teen wants to be hip and trendy. With that in mind, you'll want to check out Elmwood Village, a hipster's enclave where some of the coolest boutiques in Buffalo are located. You'll find this eclectic shopping district along Elmwood and Delaware avenues, just north of the Lower West Side.
All Ages
For some good old-fashioned fun, head to
Martin's Fantasy Island
(2400 Grand Island Blvd.) in nearby Grand Island. With classic carnival rides for kids of every age, this park aims to please. Your youngest will have fits of giggles on Max's Doggy Dog Coaster, which looks like an adorable Dalmatian, while you'll hear ear-splitting screams from the older ones on thrill rides like the Silver Comet roller coaster. But the fun doesn't end there; there are many more fun-inducing rides, including bumper cars, a Tilt-A-Whirl, a Ferris wheel and kiddie airplane, train and teacup rides. And when kids need to cool off, they can get drenched in the water park's wave pool, lazy river and water slides.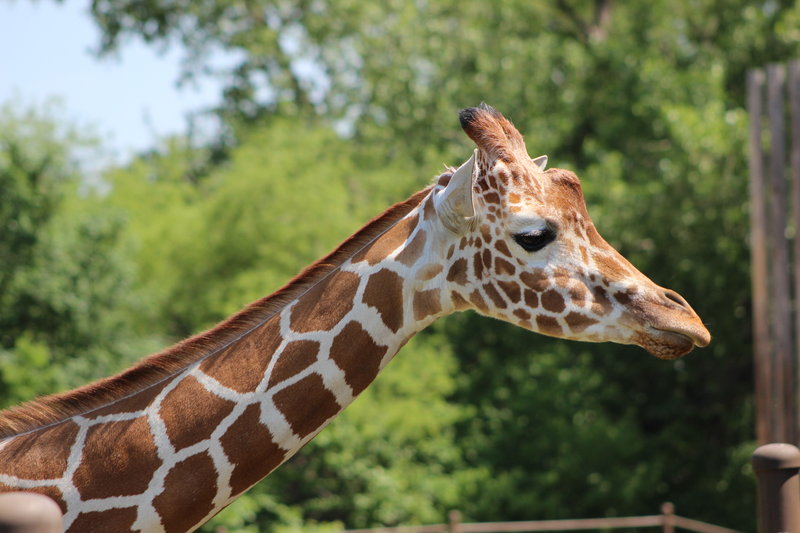 Lions and tigers and bears, oh my! The
Buffalo Zoo
(300 Parkside Ave.) is home to these creatures and more. From the miniscule (river otters, meerkats, poison arrow frogs) to the mega (gorillas, rhinos, giraffes, elephants, polar bears), the zoo's animals will keep kids of all ages entertained for hours.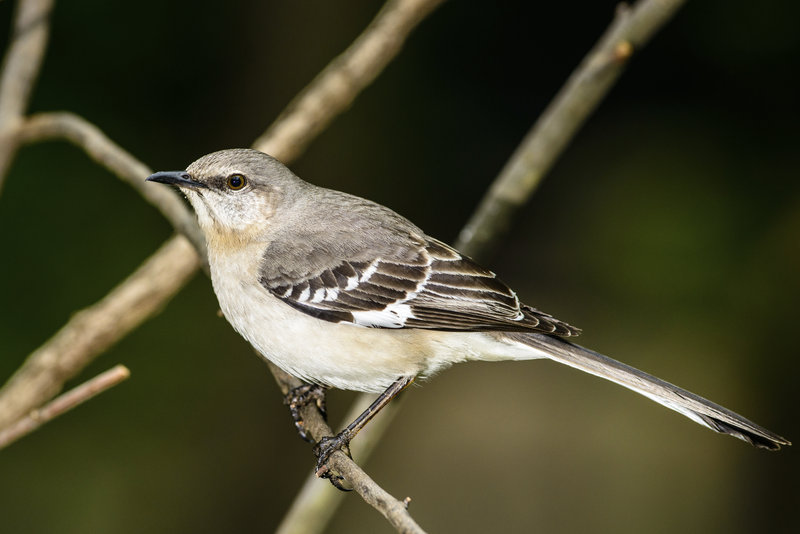 iStockphoto.com / erniedecker
Escape the hubbub of city life and explore the 264 acres of picturesque
Tifft Nature Preserve
(1200 Fuhrmann Blvd.). Your kids might actually tear themselves away from their smartphones to enjoy nature in all of its serene splendor. In summer months, hike on nature trails, enjoy a fragrant and colorful wildflower garden and stroll on boardwalks in the 75-acre cattail marsh. Or go bird-watching; more than 200 varieties flock to the preserve, including horned larks, snow buntings, warblers, green herons and yellow-bellied sapsuckers. During the winter, glide across the gleaming snow while cross-country skiing or give snowshoeing a try. Come to think of it, you may even give your offspring permission to use their smartphones or tablets to take cool photos of their beautiful surroundings, no matter the weather.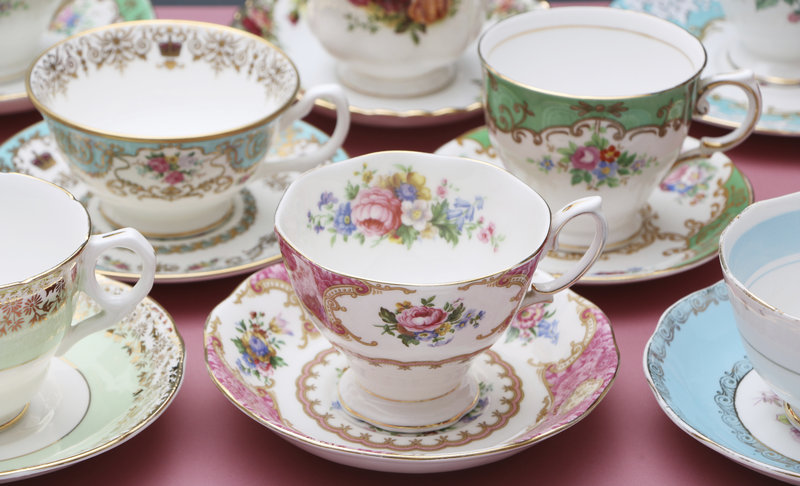 Shopping
The variety of stores offering fashions, fads and foods for every taste and budget make shopping in Buffalo an adventure. The eclectic mix of options on Elmwood Avenue ranges from funky boutiques to chic shops and eateries.
Antique and specialty gift shops are found in the Allentown area, Buffalo's version of Greenwich Village. Bargain hunters will appreciate tax-free shopping for brand-name merchandise at Duty Free Americas at The Peace Bridge.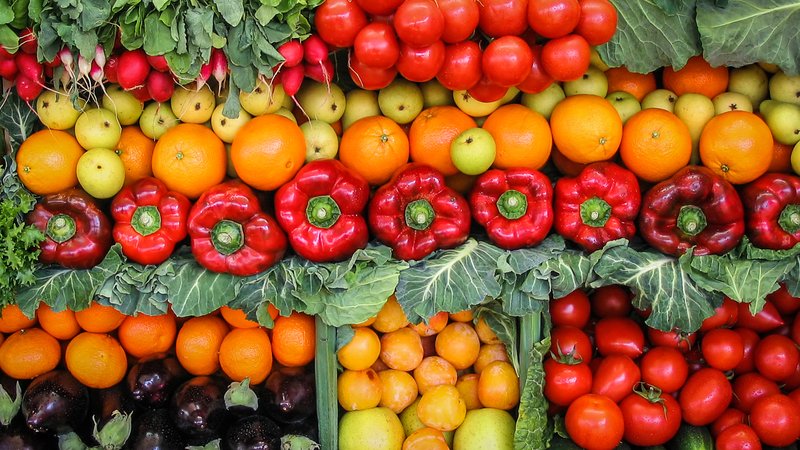 iStockphoto.com / Marlee90
Broadway Market at Broadway and Fillmore streets is an indoor marketplace in an Old World setting offering fresh produce, baked goods, crafts and specialty items. The Hertel and North Main Street commercial areas also offer a wide range of shops.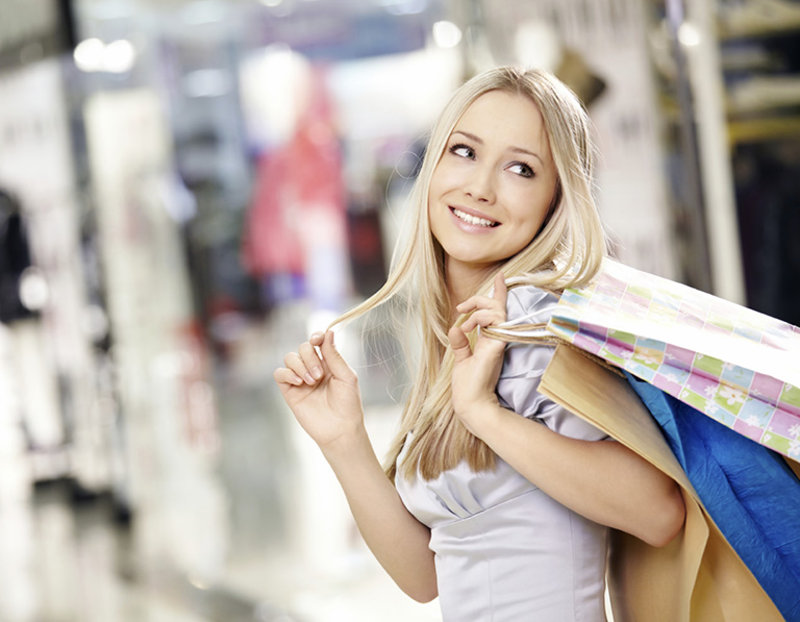 iStockphoto.com / Deklofenak
Walden Galleria , at I-90 and Walden Avenue, offers more than 200 stores including JCPenney, Lord & Taylor and Macy's.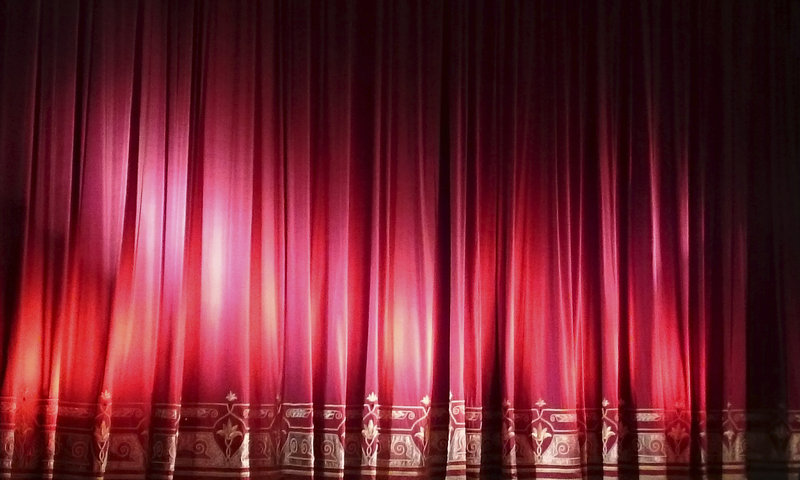 Performing Arts
Shea's Performing Arts Center, an ornate 1926 theater at 646 Main St., presents performances year-round. For information about schedules and tickets, phone (716) 847-0850 or (800) 745-3000. The Theatre of Youth (TOY) Company performs children's shows in the Allendale Theatre; phone (716) 884-4400.
The rejuvenated theater district includes The New Phoenix Theatre on the Park at 95 Johnson Park; phone (716) 853-1334. Plays are presented September through early June. Shakespeare in Delaware Park gives free outdoor performances June through August; phone (716) 856-4533.
The Alleyway Theatre, One Curtain Up Alley, is a professional theater company dedicated to performing new plays in off-Broadway style; phone (716) 852-2600. The Irish Classical Theatre Co. performs international classics and plays from Irish literature at 625 Main St.; phone (716) 853-4282. Just outside of downtown at 320 Porter Ave. on the campus of D'Youville College is The Kavinoky Theatre; phone (716) 829-7668.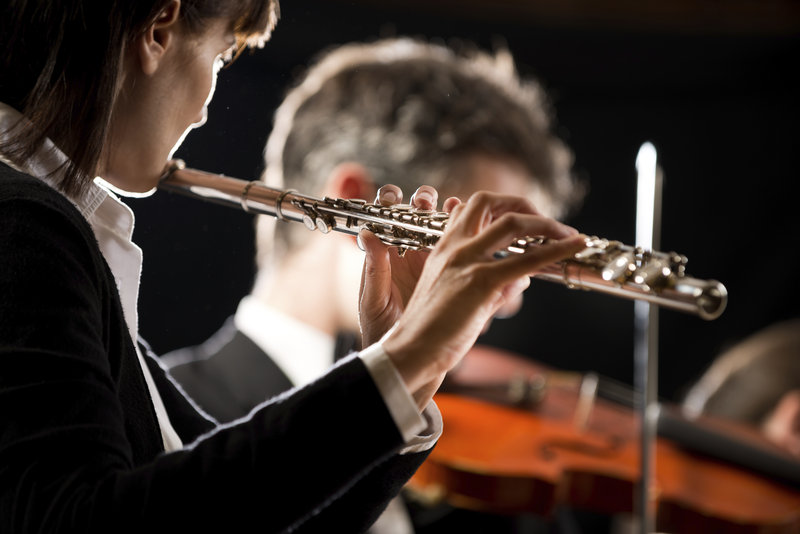 In addition to a theater and opera series, Shea's Performing Arts Center offers concerts. Other musical entertainment venues include KeyBank Center, One Seymour H. Knox III Plaza, and Kleinhans Music Hall, 3 Symphony Cir., performance home of the Buffalo Philharmonic Orchestra; phone (716) 855-4100 and (716) 885-5000, respectively. The Buffalo Chamber Music Society also presents a series of concerts at Kleinhans Music Hall; phone (716) 462-4939.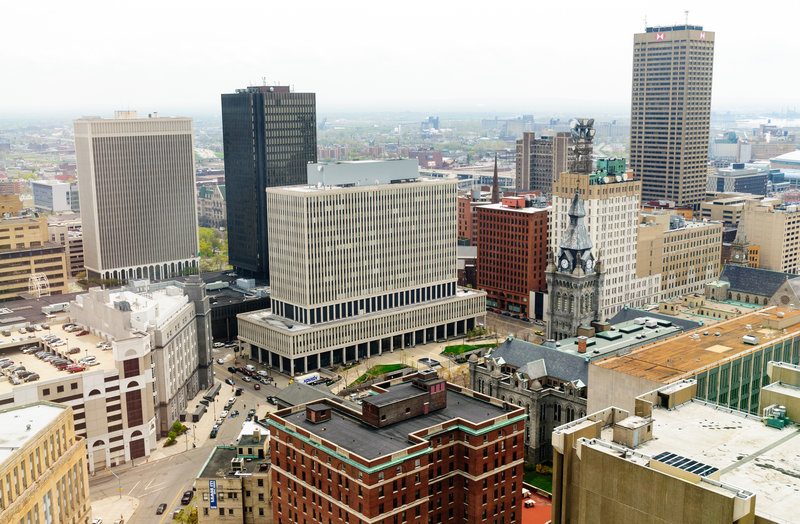 iStockphoto.com / zrfphoto
Sightseeing
Those unfamiliar with Buffalo may wish to begin their sightseeing with an aerial view of the city from the observation deck of City Hall at Niagara Square downtown; phone (716) 851-4896. The deck is open Mon.-Fri. 8:30-4; closed holidays.
Many of Buffalo's historic structures have been renovated or restored; Allentown, a historic preservation district just south of North Street between Elmwood Avenue and Main Street, has Victorian buildings, ethnic restaurants, art galleries and boutiques. Information about tours of Allentown is available from the Allentown Association, 14 Allen St., Buffalo, NY 14202; phone (716) 881-1024.
Bus Tours
Bus tours of Buffalo are offered by Motherland Connextions Inc.; phone (716) 282-1028. During summer months, Campaign for Greater Buffalo gives historic and architectural tours aboard their Open-Air Autobus departing from Elmwood Street and Bidwell Parkway; phone (716) 854-3749.
Walking Tours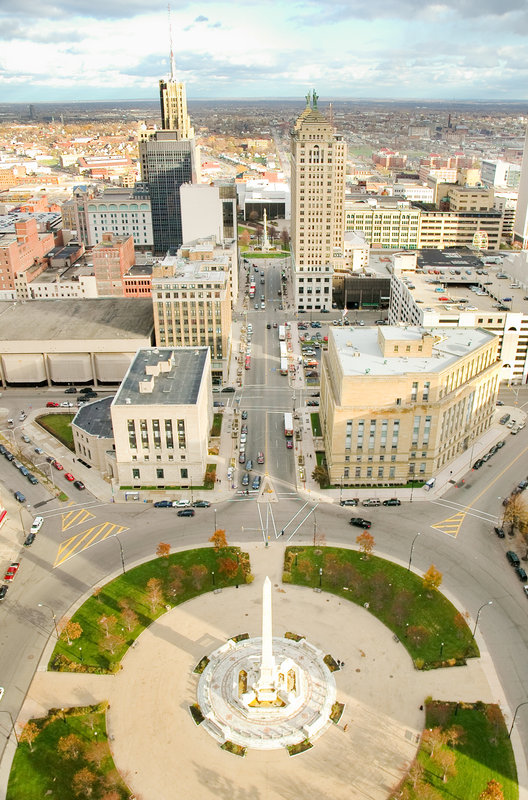 iStockphoto.com / zrfphoto
A variety of guided walking tours of historic Buffalo can be arranged through Campaign for Greater Buffalo, (716) 854-3749, or Preservation Buffalo Niagara, (716) 852-3300.
Brochures for self-guiding walking tours are available from Visit Buffalo Niagara at 403 Main St..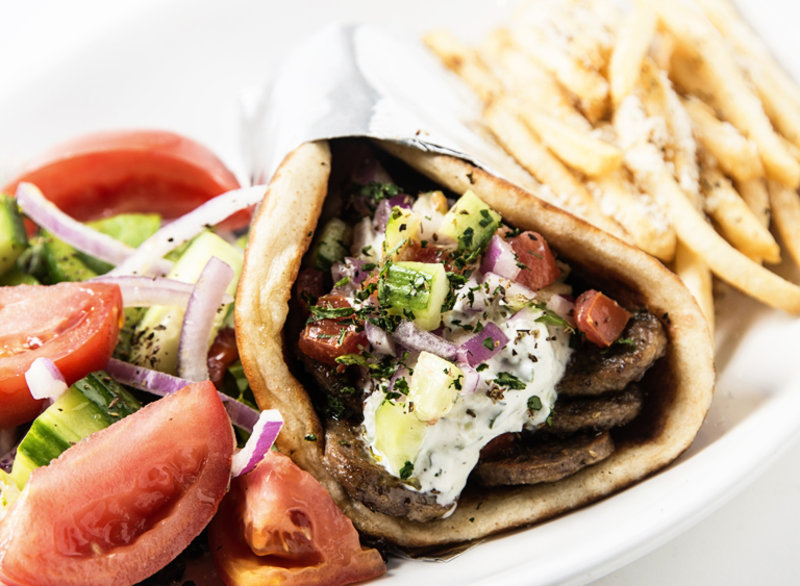 iStockphoto.com / Juanmonino
Events
In addition to its many cultural and historic landmarks, this destination hosts a number of outstanding festivals and events that may coincide with your visit.
In late May or early June the city is enlivened by the
Buffalo Greek Fest
, offering cultural displays, folk dancing and Greek food. During the second weekend in June the
Allentown Art Festival
in the historic Allentown district displays the works of local artisans.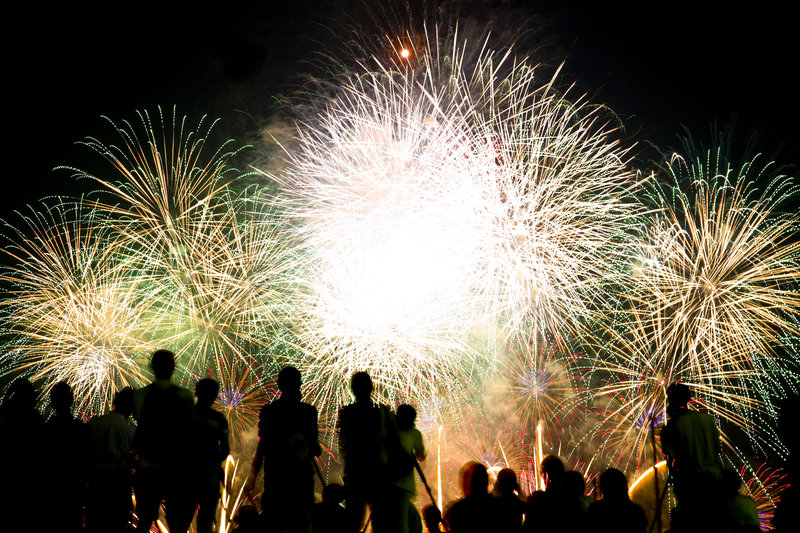 Near Canada Day and Independence Day in late June or early July, Buffalo and Fort Erie, Ontario, celebrate brotherhood during the
Friendship Festival
. Festivities include arts and crafts exhibits, a cultural parade, equestrian jumping, concerts and fireworks. Buffalo's best restaurants prepare epicurean delights from chicken wings to cheesecakes for the second weekend of July's
Taste of Buffalo
festival.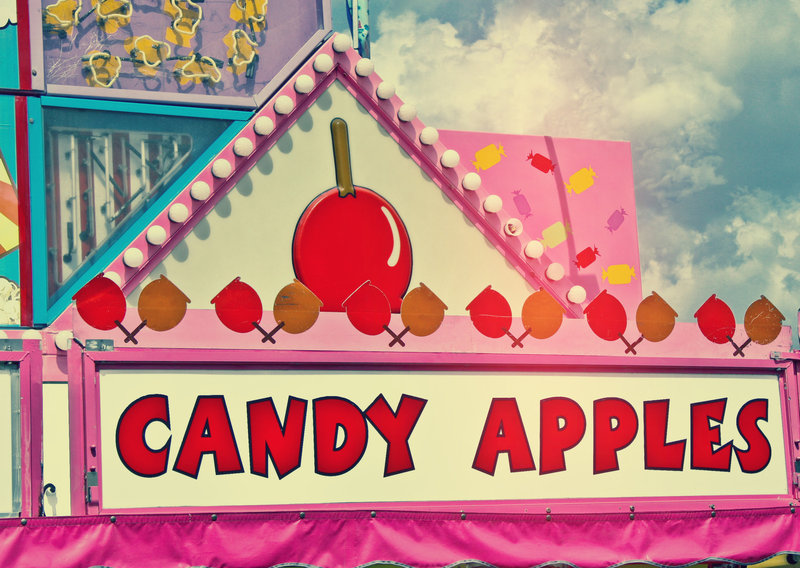 Photo submitted by Brooke Holt / AAA
At the Erie County Fairgrounds, 12 miles south off I-90 exit 56 in Hamburg, the
Erie County Fair
, one of the nation's oldest and largest, takes place in mid-August. Over Labor Day weekend the
National Buffalo Wing Festival
draws cooks and tasters from across the nation.