Description
A planned community, Coral Gables is noted for its landscaped plazas and parkways, gateways of coral rock and royal poinciana trees. Spanish, Mediterranean and contemporary architecture blend in the downtown area. Many estates are in the older section of the city; modern mansions line the bayfront. Coral Gables Merrick House, 907 Coral Way, was the home of founder George Merrick, who named the city after his family home; phone (305) 460-5361.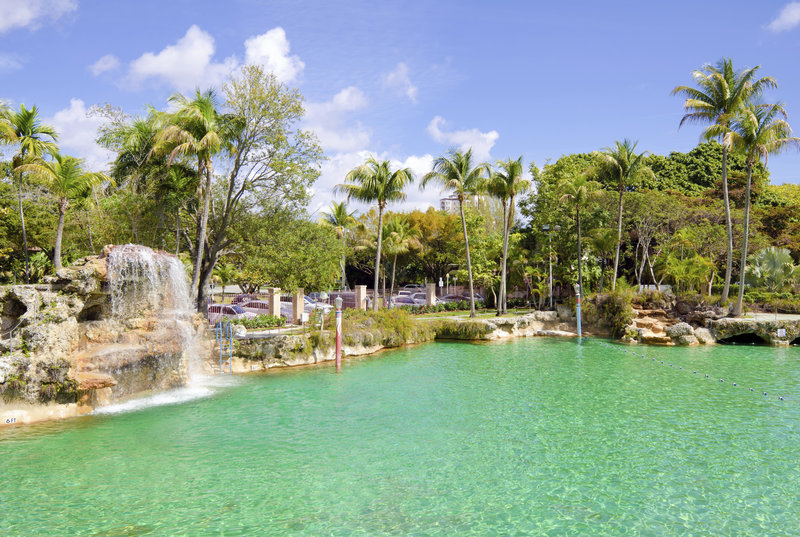 The Spanish architecture, lagoons and grottoes of the Venetian Pool, a public swimming pool at 2701 De Soto Blvd., reflect the lavish Coral Gables lifestyle of the 1920s; phone (305) 460-5306. Also of interest are the Dutch-South African, Chinese and French villages—internationally themed neighborhoods within Merrick's planned community that are now historic districts.
Coral Gables is home to the University of Miami.
Visitor Info
Coral Gables Chamber of Commerce 224 Catalonia Ave. CORAL GABLES, FL 33134. Phone:(305)446-1657