Description
Time was when Costa Mesa amounted to little more than a hill of beans. Or rather a field. It was a small town called Harper when Swedish immigrant Carl Segerstrom started growing lima beans in 1900; two decades later it was renamed for the coastal tablelands on which it's situated above Newport Bay. The bean fields and dairy farms eventually financed a sprawling shopping mall and a world-class performing arts complex, which earned the town a reputation as "The City of the Arts."
The Diego Sepulveda Adobe, 1900 Adams Ave., quietly preserves much of the past within its walls. The modest structure standing on the bluff in what is now Estancia Park (originally a Tongva Indian village) was built circa 1820 as an estancia or station of Mission San Juan Capistrano. The one-time shelter for herdsmen of mission cattle was restored by the Costa Mesa Historical Society, nearby at 1870 Anaheim Ave. You'll find more city and county history collected and displayed in their museum here, in photographs, maps, artifacts and other mementos; phone (949) 631-5918.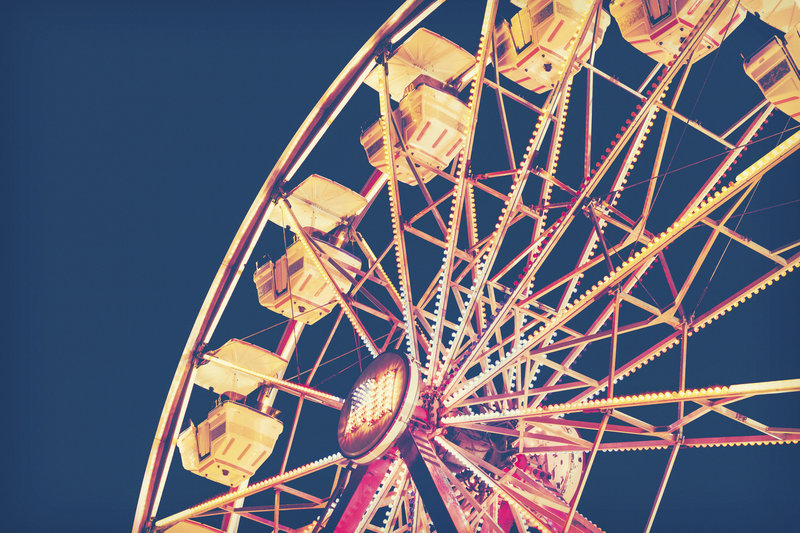 iStockphoto.com / debibishop
The city's and region's agricultural past also comes alive at the Orange County Fair, which still manages to capture the community spirit and ambience of a bygone era with carnival rides, livestock competitions, and arts and crafts exhibits, plus a series of concerts featuring nationally known headliners. The popular annual summer event is held at the site of the former Santa Ana Army Air Base, now the Orange County Fair & Events Center, 88 Fair Dr. at SR 55; phone (714) 708-1500.
Shopping
South Coast Plaza, 3333 Bristol St. at I-405, may be the area's most popular shopping and dining destination. You'll find five major department stores—Bloomingdale's, Macy's, Nordstrom, Saks Fifth Avenue and Sears—and more than 280 boutiques and shops at this upscale retail center, along with numerous restaurants.
The LAB Anti-Mall, 2930 Bristol St., offers a youth-oriented alternative to South Coast Plaza. A number of eclectic one-of-a-kind stores are clustered here. More than 1,000 merchants set up shop at the Orange County Market Place, an outdoor swap meet open Saturdays and Sundays at Orange County Fair & Events Center.
Nightlife
The Tony Award-winning South Coast Repertory Theatre, 655 Town Center Dr., is widely known for developing new plays; many shows have premiered here before being produced on Broadway and elsewhere. SCR's David Emmes and Martin Benson Theatre Center includes the 507-seat Segerstrom Stage, the 336-seat Julianne Argyros Stage and the 95-seat Nicholas Studio, which offers plays for children. Their perennial holiday show, "A Christmas Carol," is an annual tradition; phone (714) 708-5555.