Description
Death Valley National Park straddles the Nevada border in the east central part of California. Death Valley's formation began about 3 million years ago when forces within the Earth broke the crust into blocks. Some of these blocks tilted and rotated, creating the alternating mountain and valley pattern. During the ice ages large lakes intermittently occupied the basin; their evaporation left alternating layers of mud and large salt deposits that still are visible.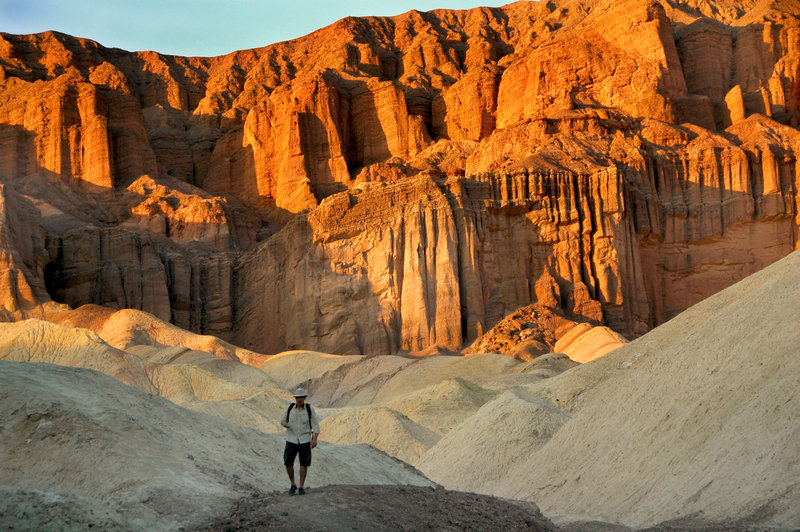 Eli Ellison / Eli Ellison
Native American peoples have occupied the area during the past 9,000 years, but the valley gained its forbidding name and reputation relatively recently. In the late autumn of 1849 a group of pioneers and gold seekers left Salt Lake City for California following the Old Spanish Trail. After 2 weeks of slow-going, a splinter group decided to take a route across the desert that would cut 500 miles from their journey.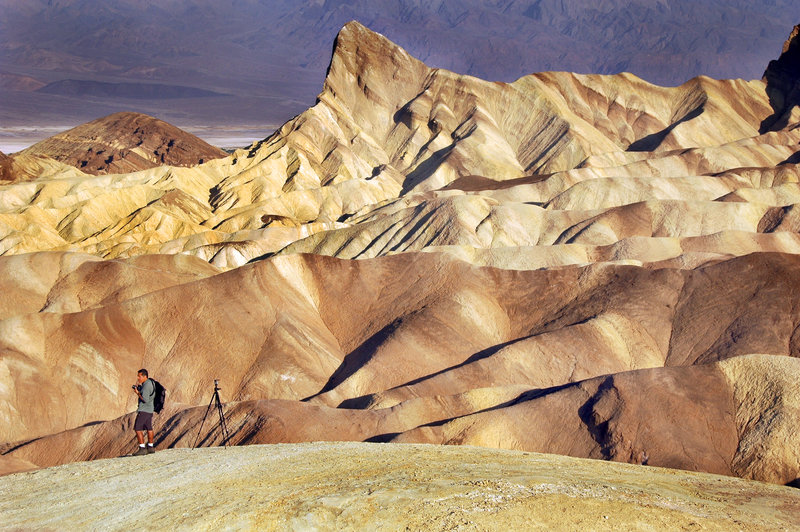 Eli Ellison / Eli Ellison
Early on, the man with the map of the route abandoned the travelers, who were left to just head west. After a month of traveling the shortcut, the band again split into groups taking different routes. Each faction escaped the area on its own and met at Ash Meadows, east of Death Valley. More than 3 months after starting on the Old Spanish Trail, their journey ended, and with only one human death occurring in the valley.
Although miners later found precious metals in the area, the discovery of another mineral—borax—initiated the exploitation of the valley. The borax mining company built the roads over which the famous 20-mule teams drew wagon loads weighing as much as 40 tons.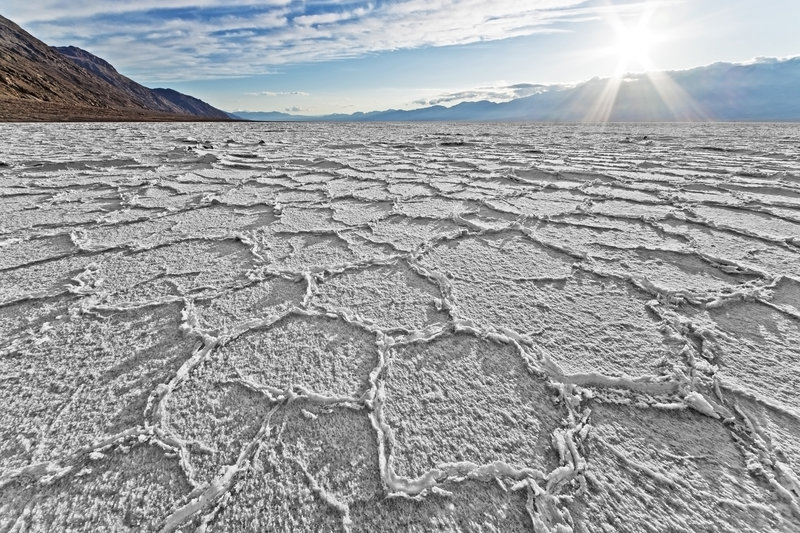 iStockphoto.com / Bertlmann
A place of unexpected contrasts, Death Valley National Park encompasses 3,336,000 acres. The valley itself ranges from less than 10 miles to about 61 miles in width and is about 140 miles long. Elevations range from 282 feet below sea level near Badwater (the lowest point in North America) to 11,049 feet above sea level at Telescope Peak. One of the hottest regions in the world, the valley experienced a record temperature of 134 F in 1913, though summer temperatures in the 110s and 120s are the norm. Although summer thunderstorms sometimes send flash floods tearing down narrow canyons, the average yearly rainfall on the valley floor is less than 2 inches. In some years there has been no measurable rainfall at all.
Of the more than 1,000 species of plants found, 12 are unique to the park, including the shining milk vetch, napkin ring buckwheat and golden carpet.
Eli Ellison / Eli Ellison
The area also contains a wealth of geological phenomena: large sand dune formations, sculpted rocks, isolated valleys and volcanic craters. The canyon and mountain walls change color with the shifting sunlight.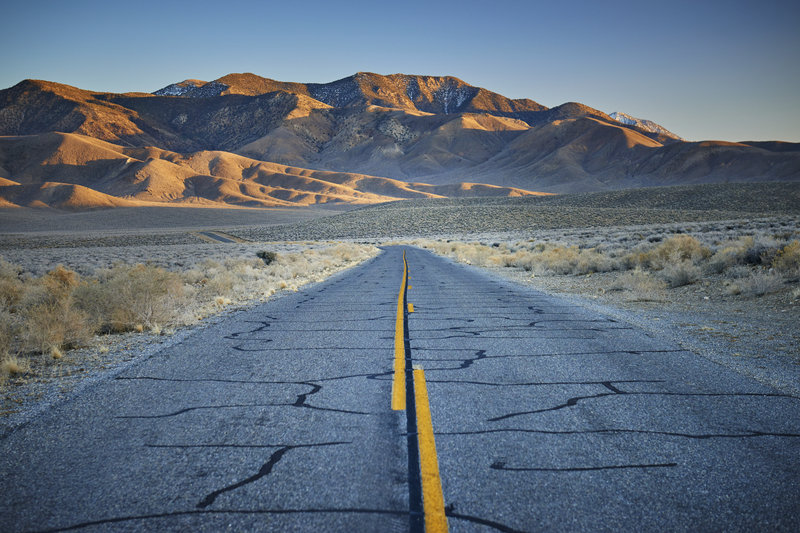 Mankind's marks on the desert are limited. The park boundaries encompass the route of the Jayhawkers Trail taken from Utah's Great Salt Lake in 1849; the route taken by the Darwin-French party in 1860; the first mine worked in the region; several beehive charcoal kilns; and the ghost town site of Skidoo.
General Information
Death Valley attracts the majority of visitors between mid-October and late April. Major holiday periods during these months, along with Presidents Day, Easter week, Thanksgiving, Christmas and Death Valley Encampment in early November are particularly busy times.
Artists Drive is a scenic 9-mile route among the foothills of the Black Mountains; vehicles more than 25 feet long are prohibited. Golden Canyon, about 5 miles north of the entrance to Artists Drive, is cut by an easy 1-mile trail that winds through carved rock formations; parking and trail guides are available at the trail entrance. East of Furnace Creek, SR 190 leads to Zabriskie Point and views of an area of eroded, contoured hills.
Furnace Creek Visitor Center, on SR 190, has exhibits, literature and a 20-minute movie about the park. It is open daily 9-6, mid-June to early Oct.; 8-5, rest of year. Evening programs and naturalist walks are conducted November 1 to mid-April; phone (760) 786-3200. Horses can be rented at Furnace Creek Stables mid-October to mid-May; phone (760) 614-1018.
Note: Travelers are cautioned that the valley is subject to intense heat during the summer. Those affected by extreme temperatures should plan to travel in the cooler evening or night hours. Carry extra water. If your car breaks down, stay with it until help arrives. You should fill your gas tank before entering the park since only three gas stations operate amid its vast expanse—one each at Furnace Creek Ranch, Stovepipe Wells Village and Panamint Springs Resort.
ADMISSION
ADMISSION fee, valid for 7 days, is $25 (per private vehicle); $20 (per motorcycle); $12 (per person arriving by other means); free (holders of National Parks Annual, Senior, Military or Access passes).
PETS
PETS on leash are allowed in the valley on all roads, but not in public facilities, on the trails or in the backcountry.
ADDRESS
ADDRESS inquiries to Death Valley National Park, P.O. Box 579, Death Valley, CA 92328. Phone (760) 786-3200.
GEM Description
North America's driest and lowest place, Death Valley is blazingly hot, yet is prone to flash floods and home to rare foliage and geological phenomena.