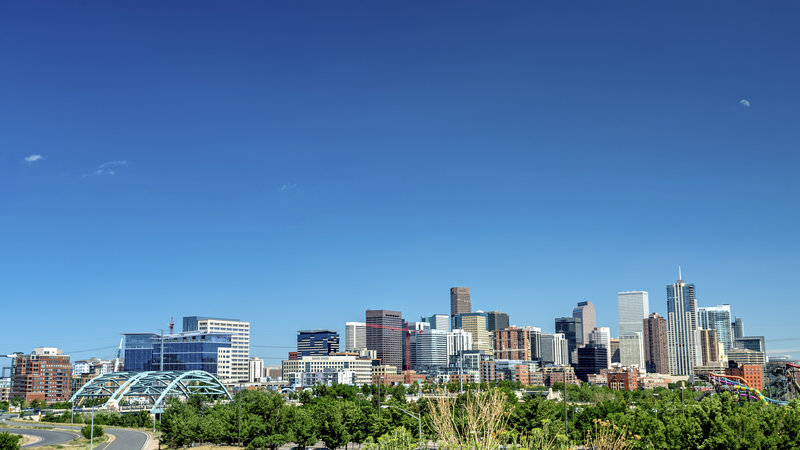 iStockphoto.com / knowlesgallery
From the moment you step off the plane in the Mile High City, you realize there's something a little different in the air. Well, the air is thinner, of course, and flatlanders notice it's harder to breathe at first. After boarding the shuttle to Denver International's baggage claim, you may recognize the catchy Western musical jingle signifying the tram stops. Or, maybe it's the person beside you wearing the Stetson hat who grabs your attention. The airport in itself is a local icon—the white billowing tent of a roof architecturally interpreting the snowcapped peaks gracefully looming in the distance.
This all adds up to a cosmopolitan city with a hint of the Old West and a healthy dose of awe-inspiring scenery. Colorful neighborhoods like LoDo and Cherry Creek present upscale dining, entertainment and shopping choices while world-class attractions include everything from art and cultural offerings to an 80-acre zoological park. And naturally, the majestic Rockies beckon outdoor enthusiasts to come play. Whether you care to hike, bike, climb, ski, kayak, play golf or drive rugged mountain passes, Denver's captivating Alpine splendor sets an impressive stage upon which to indulge in your favorite diversion.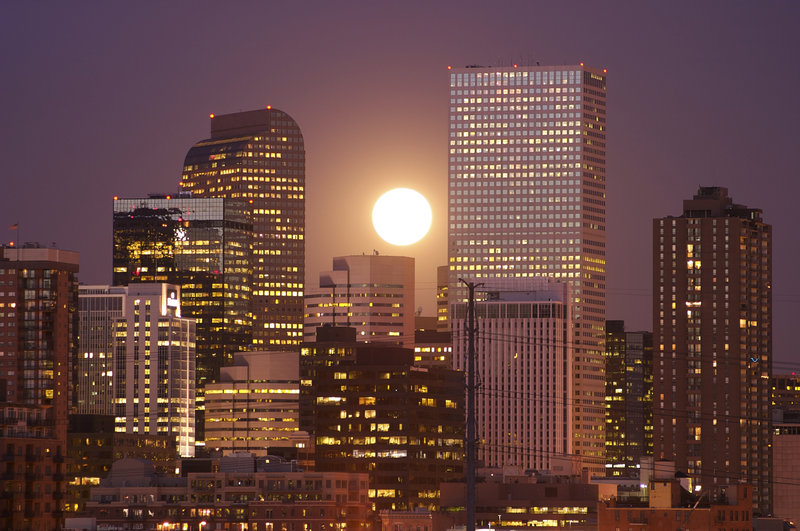 iStockphoto.com / beklaus
In Depth
It's hard not to think of the John Denver song "Rocky Mountain High" in tandem with Colorado. When you arrive in the Mile High City, not only will you see "high" in the soaring backdrop of snowcapped peaks, but you may feel it as a result of the temporary shortness of breath that comes with the 5,280-foot altitude. At one time, travelers arriving at Denver International Airport bypassed the metropolis and headed west for a bout of skiing or an excursion into Rocky Mountain National Park. But these days, Denver itself is a destination for those who wish to explore its culture, beauty and vibrant shopping and nightlife scenes.
In fact, Denver has the best of both worlds—urban sophistication complemented by easy access to a stunning alpine playground. Locals providing directions to lost tourists frequently advise, "If you get turned around, just look for the mountains and you'll know which way is west." Denverites work hard in such industries as aerospace, telecommunications and energy research, but they like to play hard, too. While recreational pursuits like skiing, hiking and rock climbing are close by, city dwellers need not leave their own backyard to indulge in outdoor fun—they can play golf in City Park, bike on the Platte River Greenway Trail, ride horses in Cherry Creek State Park or fish one of the area's reservoirs.
Today sleek skyscrapers stand in place of the bustling frontier town of Denver City, which once lured prospectors into its saloons. Vestiges of the Gold Rush days remain in the refurbished Victorian storefronts of Larimer Square and in Civic Center Park, where murals honor wilderness pioneers and bronze sculptures depict such subjects as a bronco buster and a Native American.
Several chic urban pockets in addition to gracious neighborhoods have emerged from Denver's Cowtown beginnings. The LoDo (Lower Downtown) district, once chock-full of dilapidated warehouses, has been revitalized with loft apartments, galleries, and trendy nightspots and restaurants. The upscale Cherry Creek area, graced by lovely stone mansions, is a high-end retail mecca sure to inspire the savviest shoppers. Denverites delight in Washington Park's Victorian masterpieces and flower gardens.
Denver also celebrates diversity. Far East Center is the hub of the Asian population, Hispanic culture prevails in the La Alma/Lincoln Park sector and the black community thrives in Five Points. The Colorado Dragon Boat Festival's Asian marketplace and Cinco de Mayo Festival's carnival are ethnic celebrations that captivate all races and religions.
Sports fans find bliss at a variety of venues. Sports Authority Field at Mile High is the hallowed gridiron occupied by Denver's beloved Broncos, and Nuggets basketball sets Pepsi Center on fire. Coors Field, home of the Colorado Rockies baseball team, reigns proudly over LoDo and is credited with its rebirth. A sophisticated classical entertainment scene at the Denver Performing Arts Complex mesmerizes opera, ballet and symphony aficionados, while the metro area's robust selection of innovative restaurants and trendy clubs entertain the masses.
By Car
The main access to Denver from either the east or west is via I-70 and US 40/287; from the north I-25 (US 87); from the south I-25 (US 87) and US 85 (all three are the same highway in Denver: the Valley Highway); and from the northeast by I-76.
Other major freeways are 6th Avenue (US 6) in west-central Denver; SR 470 south, east and west of Denver; I-270 northeast of Denver; and I-225, connecting I-70 in the east with I-25 south of the city.
Street System
All avenues run east-west. Streets generally run north-south except those in the downtown area, where arteries are one-way diagonals with numbered streets running southeast-northwest and named streets, courts and places running southwest-northeast. The Valley Highway (I-25) is the fastest southeast-northwest route, except during rush hours when it is usually congested.
The main east-west arteries are I-70 in north Denver; Colfax Avenue (US 40), 6th Avenue (US 6) and 8th Avenue in central Denver; Alameda and Evans avenues in south Denver; Hampden Avenue (US 285) in the southern suburbs; and Belleview Avenue and Arapahoe Road in the extreme south.
The main north-south highways are Wadsworth (SR 121), Sheridan (SR 95) and Federal (US 287) boulevards in the west; Broadway, from central downtown south to Englewood and Littleton; University Boulevard (which becomes Josephine and York streets, both one-way, north of E. 1st Avenue) in the southeast; Colorado Boulevard and Monaco Parkway in the east; Havana Street in the eastern suburb of Aurora; and Chambers Road in the extreme east.
Diagonal arteries are I-270 northwest to I-76 and US 36 to Boulder from I-25; I-225, east of I-70, from the southeast suburbs to south I-25; Speer Boulevard, from University Boulevard southeast-northwest to Federal Boulevard; and Leetsdale Drive, southeast from Colorado Boulevard and becoming Parker Road (SR 83) to the extreme southeastern suburbs of Denver.
Broadway, which runs north-south through most of the city, is the dividing line for the east and west designations of all cross streets. It is one-way south from the downtown area to I-25. Nearby Lincoln Street is one-way north from I-25 to the downtown area. Ellsworth Avenue, running east-west through most of the city, is the dividing line for the north and south designations of all cross streets.
The speed limit is generally 30 mph in residential districts and 25 mph in business districts. Right turns on red are permitted, unless otherwise posted, as are left turns on red from the extreme left lane of a one-way street into the extreme left lane of another one-way street.
Rush hours are 7 to 9 and 3:30 to 6. Ramp metering signals help control morning rush-hour traffic on the south portion of I-25 (the Valley Highway) in Denver and the south and middle portions of I-225 in Aurora.
Parking
Parking is in accordance with posted signs. Downtown on-street parking is metered and limited; the cost is 25c per quarter-hour. Some meters have a "Tow Away Zone" sign; if you park too long, you are subject to a $25 fine. Commercial garages and lots are plentiful downtown, with rates ranging from $1.50 to $5 per hour or $5 to $25 per day.
Sales Tax
Colorado's statewide sales tax is 2.9 percent. Additional fees and taxes bring the total sales tax for the city and county of Denver to 7.65 percent. There also is a 15.75 percent city/county lodging tax, an 11.25 percent rental car tax and an 8.1 percent food and beverage tax.
Police (non-emergency)
(720) 913-2000
Fire (non-emergency)
(720) 913-1311
Time and Temperature
(303) 337-2500
Hospitals
Denver Health Medical Center, (303) 436-6000; St. Joseph Hospital, (303) 812-2000; Porter Adventist Hospital, (303) 778-1955; Rose Medical Center, (303) 320-2121.
Newspapers
Denver's major newspaper, The Denver Post, is published daily. The Denver Business Journal is available weekly.
Radio
Denver radio station KOA (850 AM) is an all-news/weather station; KCFR (90.1 FM) is a member of National Public Radio.
Visitor Information
VISIT DENVER, The Convention & Visitors Bureau's Visitor Information Center 1575 California St. DENVER, CO 80202. Phone:(303)892-1505 or (800)233-6837
Air Travel
Denver International Airport (DEN) is in northeastern Denver. There is a flat fee of $55.57 for taxi service to downtown. SuperShuttle ($25) provides van service to the downtown area. In addition, both RTD SkyRide buses and RTD's light rail A Line provide transportation to and from the airport for $9 each way.
Rental Cars
Most of the numerous car rental agencies serving the Denver area have facilities both downtown and at Denver International Airport. Hertz, (303) 342-3800 or (800) 654-3080, offers discounts to AAA members.
Rail Service
Union Station, 1701 Wynkoop St., (303) 592-6712, serves Amtrak.
Buses
Denver's bus terminal complex at 19th and Arapahoe streets houses Greyhound Lines Inc., (303) 293-6555. The Regional Transportation District's Denver-Broomfield-Boulder Bus Service, (303) 299-6000, offers downtown shuttles and local service from the Market Street Station at 16th and Blake.
Taxis
Cabs in Denver can be requested by phone or, less commonly, hailed on the street. Major companies are Freedom Cab Co., (303) 444-4444; Metro Taxi Co., (303) 333-3333; Union Taxi, (303) 922-2222; and Yellow Cab Co., (303) 777-7777. Taxis are metered, with basic charges that vary from company to company.
Public Transportation
The Regional Transportation District (RTD) operates a fleet of buses in the metropolitan area. In general, buses run 5:30 a.m.-10:30 p.m. One-way fare is $2.60. For information phone (303) 299-6000.
Free shuttle buses known as the 16th Street MallRide traverse the mile-long 16th Street Mall, a pedestrian promenade in downtown Denver. Buses run Mon.-Fri. 5 a.m.-1:21 a.m., Sat. 5:30 a.m.-1:21 a.m. and Sun. 6:30 a.m.-1:21 a.m.
RTD also operates 10 light rail lines including the A line, which travels between downtown's Union Station and the Denver International Airport, with a stop at the University of Colorado. Other lines connect downtown with the suburbs of Arvada, Aurora, Golden, Littleton, Lone Tree and Westminster. Fares are charged according to zones. One-way fare is $2.60 for 1-2 zones; $4.50 for 3 zones; and $9 to the Airport fare zone.
Essentials
Savor a heart-thumping panorama from the Mile High City's
Cheesman Park
(1599 E. 8th Ave.)—the view extends 150 miles from Pikes Peak to Mount Evans. Enormous shade trees, wide-open grassy areas and meandering walkways make this urban oasis a great picnic spot. The park's most recognized landmark is the neoclassical Cheesman Pavilion, which serves as both a lovely focal point for photographers and as the setting for events of all types, particularly weddings.
Relish the excitement of a Denver Broncos football game. Fans support their beloved Super Bowl champs by proudly donning orange and blue on game days at Sports Authority Field at Mile High (1701 Bryant St.). If you can't snag game tickets, consider a stadium tour to sneak an inside peek at such features as the TV production area, visiting team's locker room, press box and playing field.
Stroll through LoDo (Lower Downtown), a vibrant enclave dotted with historic Victorians as well as stylish lofts converted from early 20th-century warehouses. Larimer Square (1430 Larimer St.) serves as a gateway to this bustling hub of restaurants, shops, galleries and nightspots.
iStockphoto.com / -lvinst-
Relax and have a cold one—Denver reputedly brews more beer than any other city in the world. Visit the Wynkoop Brewing Company (1634 18th St.), one of the nation's largest brewpubs, or sidle over to Great Divide Brewing Co. (2201 Arapahoe St.), a small outfit with seriously good suds (try the Lasso IPA). To learn about the brewing process, head to
Coors Brewing Co.
(13th and Ford sts.) in nearby Golden for a guided tour.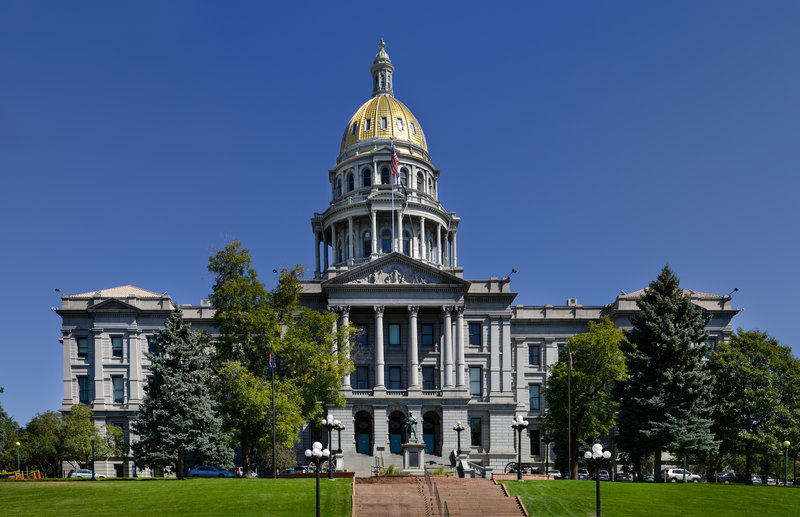 iStockphoto.com / Ambientideas
Explore the Capitol Hill neighborhood, once home to Titanic survivor Molly Brown and site of opulent Victorian, Tudor and Greek Revival mansions. The
State Capitol
(200 E. Colfax Ave.) and Governor's Mansion (400 8th Ave.) are in this district along with the
Denver Botanic Gardens
(1007 York St.).
Lunch in a quaint outdoor café or peruse upscale specialty boutiques in the tree-shaded shopping area known as Cherry Creek North (299 Milwaukee St.). If you're happiest in a department store, the adjacent Cherry Creek Shopping Center provides such high-end anchors as Macy's, Neiman Marcus and Nordstrom.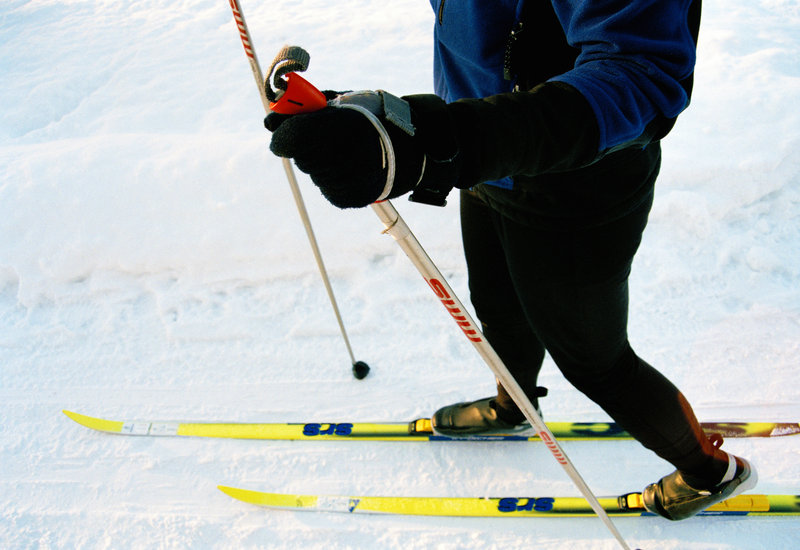 Martin Diebel / age fotostock
Hike, ski, bike or climb. Cradled in the foothills of the Rockies, Denver offers easy access to recreation areas, ski resorts and trails for an endless supply of year-round fun. And Rocky Mountain National Park is just an hour-and-a-half drive; in winter, cross-country skiing and snowshoeing are the preferred means of navigating the snowy landscape. Warmer months lure hikers, bikers and anglers eager to enjoy their preferred sport amid vibrant wildflowers, starkly beautiful alpine tundra and an amazing backdrop of snow-capped peaks.
Drive a scenic route. You can stop at any one of a number of parks on
The Lariat Loop National Scenic Byway,
which climbs up the Lariat Trail to stunning mountain vistas and descends into Bear Creek Canyon. If time isn't an issue, take the Colorado Heart of the Rockies drive trip on AAA.com to venture more deeply into the mountains.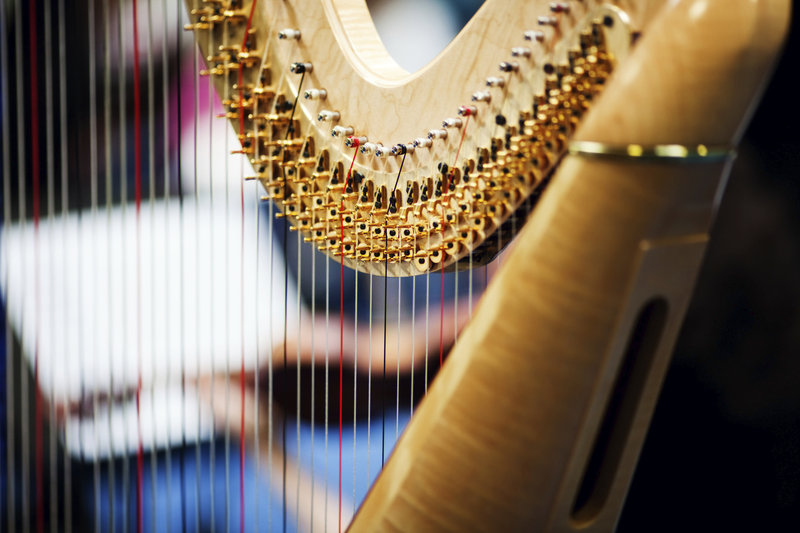 Be entertained in the Denver Performing Arts Complex (1345 Champa St.), the second largest events center in the United States—its 10 performance venues seat more than 10,000 people. Home to the Denver Center Theatre Company, Opera Colorado, the Colorado Ballet and the Colorado Symphony, this is also the place to catch a Broadway show, a Vegas act or special holiday performances.
Hunt for souvenirs downtown along the 16th Street Mall. A free shuttle transports passengers up and down this nicely decorated thoroughfare, which presents a diverse selection of shops and plentiful dining options. Loaf in a comfy chair and sip a cappuccino at The Tattered Cover (1628 16th St.), one of the country's largest independent bookstores.
Under 13
Designed to engage kids under age 9,
The Children's Museum of Denver at Marsico Campus
(2121 Children's Museum Dr.) stimulates learning with an array of fun, hands-on exhibits including a real fire truck and an outdoor playground with tunnels, hills and a zipline. The museum even has an area dedicated to newborns and toddlers.
Lush, open aviaries; cage-less enclosures; and interconnected habitats keep the
Denver Zoo
(2300 Steele St.) interesting for both its diverse animal residents and young visitors. Gorillas and orangutans are zoo stars, as are the elephants, who have their own bridge allowing them to pass between habitats right above visitors' heads.
Science museums are deadly dull places filled with dusty displays and bored kids, right? Not if you're talking about the
Denver Museum of Nature & Science
(2001 Colorado Blvd.)! Inside dinosaurs stand poised for combat, a whale skeleton seems to swim overhead and silent Egyptian mummies captivate young imaginations. There are plenty of interactive exhibits to occupy antsy children, and the 4th-floor Sky Terrace offers picture postcard views of downtown.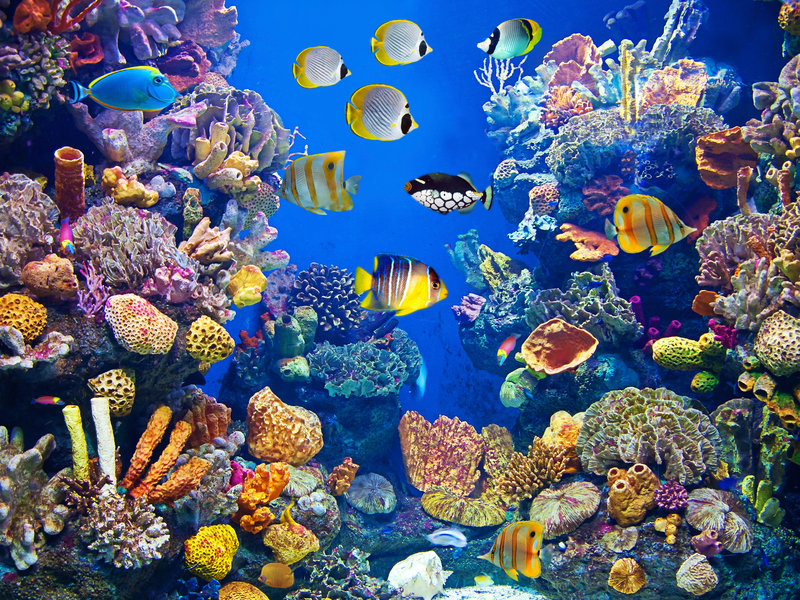 iStockphoto.com / Tempusfugit
Ever feel like you're being watched? You will at the
Downtown Aquarium
(700 Water St.), where huge floor-to-ceiling Plexiglas walls look into tanks stocked with a wild assortment of sea life, including sharks, stingrays, eels and anemones. The bug-eyed marine animals swimming by will make you wonder who's watching whom. Highlights include a mermaid show and the Aquarium Restaurant where schools of fish are part of the décor.
Teens
If your teen will watch anything on TV as long as it's on ESPN, then downtown Denver makes it easy to plan an entertaining itinerary, with three major sporting venues all within a few miles of each other. In addition to the NFL's Broncos, Sports Authority Field is home of the
Colorado Sports Hall of Fame Museum
(1701 Bryant St.), where the Centennial State's legendary athletes are celebrated. You can also go behind-the-scenes during the
Sports Authority Field at Mile High Stadium Tours
, which reveals the press boxes, club level and visiting team's locker room.
At Coors Field, major league baseball fans will enjoy a similar backstage peek.
Coors Field Tours
(2001 Blake St.) take visitors into the dugout, suite level and visitor's clubhouse. And if you'd like to peer behind the curtains at Pepsi Center where the NBA Denver Nuggets play,
Pepsi Center Tours
(1000 Chopper Cir.) offers that experience.
Gear up for adventure in Colorado's mountains at REI Denver (1416 Platte St.) in the renovated Denver Tramway building. Whether its camping, cycling, hiking, skiing or just about any other recreational pursuit, REI has the latest gear and all-weather clothing. And the store's 47-foot climbing pinnacle will provide a challenge to any daredevil teen who loses interest in shopping.
All Ages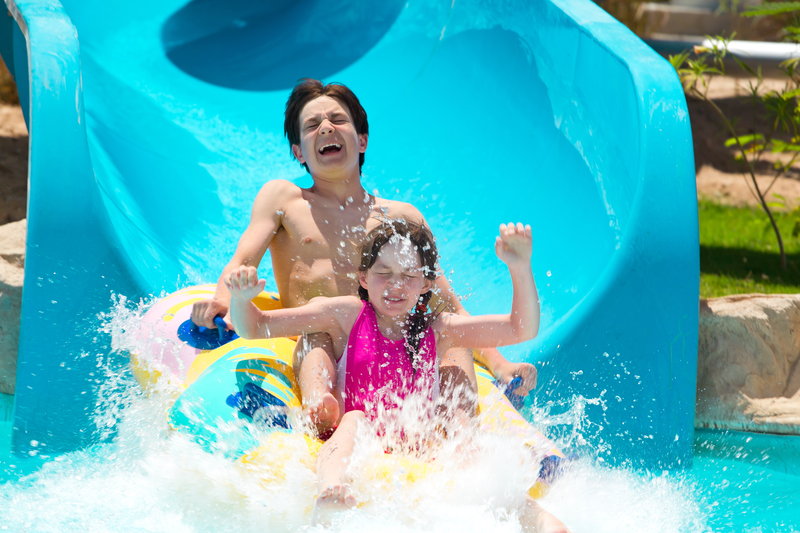 MaszaS / Shutterstock.com
Denver is a destination for all seasons, with a changing menu of recreational activities throughout the year. In summer, nothing beats a splash in the pool, and
Water World
(1800 W. 89th Ave.) in Federal Heights offers plenty of splashing with thrilling speed slides, low-key lazy rivers, family tube rides, wave pools and play areas for younger children.
Winter not only means ski season in the Rockies, it's also when Denverites celebrate
Mile High Holidays
, which is held in various locales throughout December. Festivities include a parade, fireworks, wildlife-themed light displays at the Denver Zoo and cheerful holiday lights and decorations throughout downtown.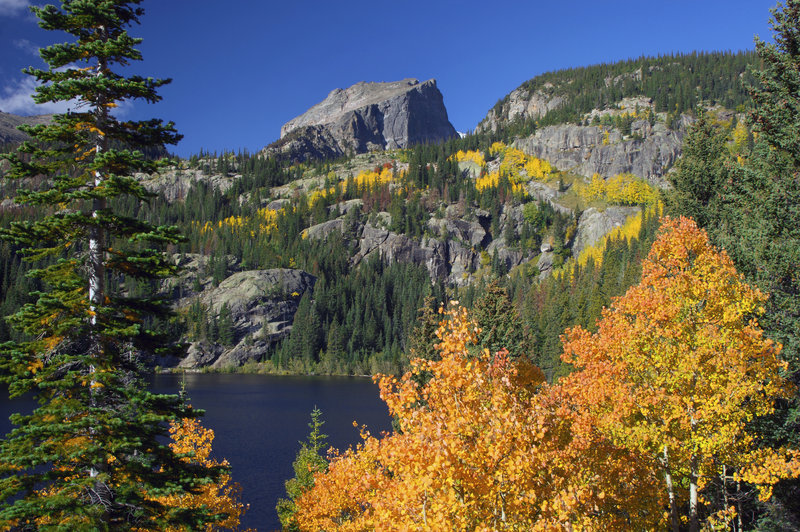 iStockphoto.com / beklaus
Only an hour-and-a-half drive from Denver, Rocky Mountain National Park preserves some of Colorado's loveliest alpine scenery just waiting to be photographed and added to your family photo album. Trail Ridge Road, the park's main byway, winds high up across the Continental Divide with plenty of turnouts for enjoying the views.
Shopping
Denver's prime hunting ground for shoppers is concentrated in LoDo—that's Denverite speak for Lower Downtown. The Mile High City sprang forth from this 23-block district where Gen. William Larimer settled in 1858, and now it's retail history that's being made amid LoDo's hip urban scene.
The 16th Street Mall—a tad touristy, yet a definite to-do on your shopping list—serves as LoDo's hub, a pedestrian thoroughfare brimming with retail opportunities and graced with trees, flowers (in summer) and eclectic sculptures. Free shuttle buses whisk passengers along the mall between Union and Civic Center stations, alleviating the hassle and expense of parking.
Traveling south from the Civic Center, you'll encounter Denver Pavilions at 500 16th St., an outdoor complex that also indulges shoppers with dining and entertainment options, including Hard Rock Cafe, which offers a collection of rock 'n' roll merchandise. The Shops at Tabor Center , Arapahoe and Larimer streets, is a three-level, glass-enclosed galleria flanked by the Westin Hotel. Across the street, brick walkways meander through a hodgepodge of stores and outdoor eateries known as Writer Square . Near the intersection of 16th and Wazee, cowboys and urbanites alike enjoy perusing the racks of spiffy Western duds at Rockmount Ranch Wear . Be sure to stop in the Tattered Cover Bookstore at 16th and Wynkoop, where you can settle into a cozy seat by the fireplace and ponder your book purchase.
As the state's colorful history maintains, LoDo gave birth to modern-day Denver, but it was Larimer Square that gave birth to LoDo. It all started here with Larimer Street being Denver City's main drag in the 1860s, housing the first bank and post office along with saloons and hotels frequented by weary (and sometimes rowdy) pioneers. Renovated storefronts offer a glimpse into the city's Wild West heyday in addition to providing retail recreation; shops tout a nice selection of crafts, Western wear and jewelry.
The Lower Downtown Arts District extends roughly from Larimer to Wynkoop between 14th and 20th streets. Those eager to score that extraordinary conversation piece for their home will have fun browsing the multitude of galleries scattered about, with many situated on Wazee Street. Art objects run the gamut from traditional to modern, including Western-themed paintings, Americana, abstract works, contemporary furnishings and sculpture.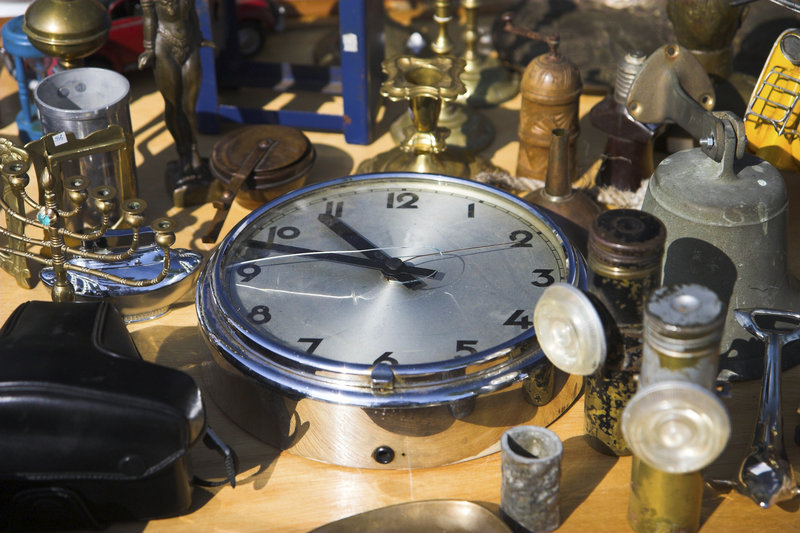 iStockphoto.com / christiannpedersen
Just south of downtown, art lovers also can check out the ArtDistrict on Santa Fe Drive between 7th and 10th streets. More than 30 galleries are dotted throughout the area, which also contains a smattering of shops and restaurants. During Art Walks, held the first Friday of every month, the galleries host an open-house wine event from 6-9, offering a pleasant evening with a delightful dose of culture. Antique hounds will find bliss in the shops clustered along 1000-2000 South Broadway, referred to as Antique Row. You can spend hours searching for buried treasure in this multi-block enclave, where dealers are often willing to bargain on everything from bric-a-brac to high-quality collectibles.
The Cherry Creek neighborhood, also south of downtown, is Denver's preeminent shopping destination. An outdoor shopping area dubbed Cherry Creek North provides a unique mix of boutiques, galleries, coffeehouses and cafes in a setting perfect for strolling. If scouting an indoor complex is more your style, the Cherry Creek Shopping Center is one of the Mile High City's best—standouts Neiman Marcus, Nordstrom and Macy's lure those with plenty of cash, but some 150 shops within the posh behemoth usually manage to satisfy all budgets.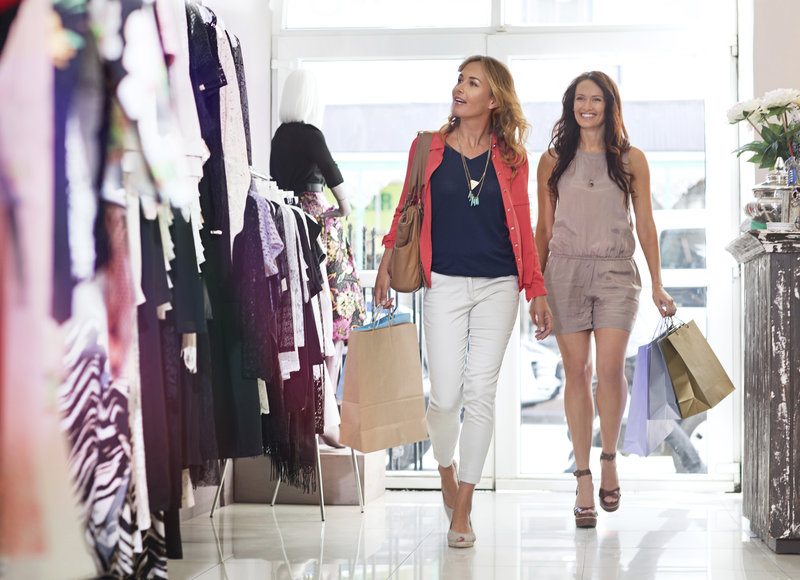 iStockphoto.com / gradyreese
The shopping mall is alive and well in Denver's suburbs, and visitors will find no shortage to satisfy their whims. If your top priority is finding great deals, the outlets at Colorado Mills , at Colfax and Indiana near I-70 in Lakewood, are the base of operations for bargain hunters. For novelty's sake, you can explore what is reputedly Colorado's largest shopping center, Park Meadows , on I-25 between SR 470 and County Line Road in Littleton. Striking a perfect balance between high-end and affordable merchandise, its décor reflects a mountain lodge theme, complete with fireplaces, comfy leather sofas and timber ceilings.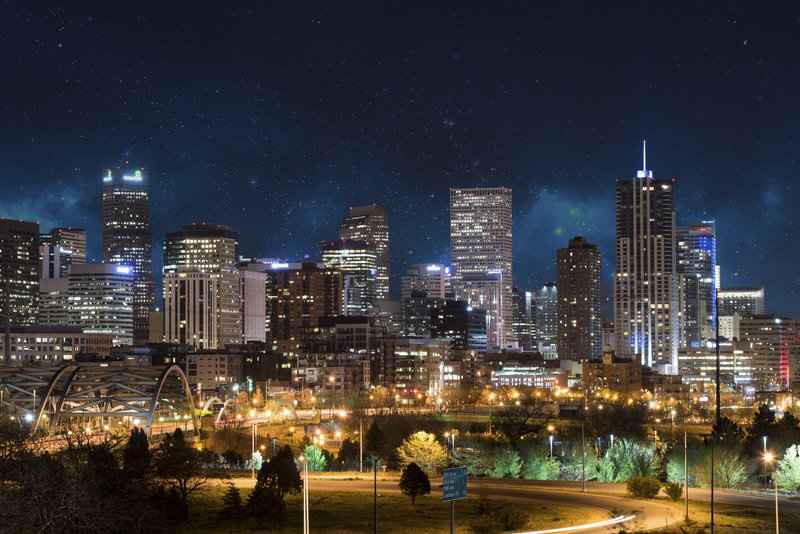 iStockphoto.com / Juli Scalzi
Nightlife
Whether your idea of nighttime entertainment is listening to live music, doing some country line dancing or simply sipping a libation while people-watching, the Mile High City delights with a broad spectrum of offerings. Clubs providing entertainment usually charge a cover fee and may require drink minimums; phone ahead to confirm prices, opening hours, scheduled acts and dress codes.
Denver is said to brew more beer than any other city in the world, and individuals from all walks of life enjoy sampling the suds at the area's quality brewpubs. Try one of the handcrafted ales at Bull and Bush (4700 Cherry Creek Dr. S./303-759-0333), a homey neighborhood pub complete with leather sofas and a fireplace, modeled after its namesake in England. If you're interested in learning about the brewing process, take the tour at Great Divide Brewing Company (2201 Arapahoe St./303-296-9460); for connoisseurs, the offer of free samples before ordering offsets the rather sterile digs. At Wynkoop Brewing Company (1634 18th St./303-297-2700), Denver's first microbrewery and one of the nation's largest, you can play darts or pool in addition to savoring such tempting selections as Cowtown Milk Stout and Patty's Chile Beer—and the pub grub isn't bad, either. Some aficionados define bliss as a pale ale paired with a tasty mound of nachos at Rock Bottom Brewery (1001 16th St./303-534-7616).
iStockphoto.com / AleksandarNakic
Brewpubs aren't the only option for Denver's nightlife scene; a number of comfy spots are perfect for a nightcap or hanging out with friends. The Whiskey Bar (2203 Larimer St./303-297-0303) draws an eclectic mix of folks and can be low-key or high-energy, depending on what's happening in downtown that evening; the list of around 115 premium whiskeys has something for every taste. If you prefer to nurse your single-malt scotch—or perhaps an after-dinner brandy or port—in a cigar bar with a more mature, sophisticated clientele, then the Churchill Bar (321 17th St./303-297-3111) in the Brown Palace Hotel is just the ticket.
If you come alive on a crowded dance floor, check out one of Denver's clubs. For the alternative rock/emo scene, head to The Church (1160 Lincoln St./303-619-9513), where you'll find 18-year-olds in addition to plenty of professionals in their 30s and 40s gyrating to the beat or having a nibble at the sushi bar. A 20s set wooed by hot DJs and techno/trance music moves to the thump of an unrivaled sound system at Beta (1909 Blake St./303-383-1909). All ages with an ear for country music amble up to Grizzly Rose (5450 N. Valley Hwy./303-295-1330) for live acts and the free line dance lessons on Sunday night.
Up-and-coming indie bands crank out their latest tunes at Hi-Dive (7 S. Broadway/303-733-0230), a friendly, trashy-trendy spot frequented by young, well-behaved hipsters. Herman's Hideaway (1578 S. Broadway/303-777-5840), a bare-bones club with a "come as you are" vibe, appeals to an age-diverse blend who like decent (and loud) rock 'n' roll. Bluebird Theater (3317 E. Colfax Ave./303-377-1666), an intimate venue that opened as a movie house in 1913, hosts hometown bands as well as emerging national artists; the audience depends on the gig. Treat yourself to an independent film at Mayan Theatre (110 Broadway/303-744-6799), a 1930s art deco treasure.
Denver also has a healthy jazz and blues scene. For the stereotypical hole-in-the-wall joint serving up red-hot jazz nightly, visit cozy and usually crowded El Chapultepec (1962 Market St./303-295-9126), appreciated by all ages for its soulful sounds. You can grab a highly touted burrito or some chili if you're hungry. Dazzle (1512 Curtis St./303-839-5100), a funky retro lounge with a more mature following, offers a relaxed, supper-club setting and top-notch talent. Known for its smokin' house band, Jazz at Jack's (500 16th St./303-433-1000) is another Mile High City favorite, mostly appealing to post-30 Denverites; young professionals patronize Friday's live jazz happy hour.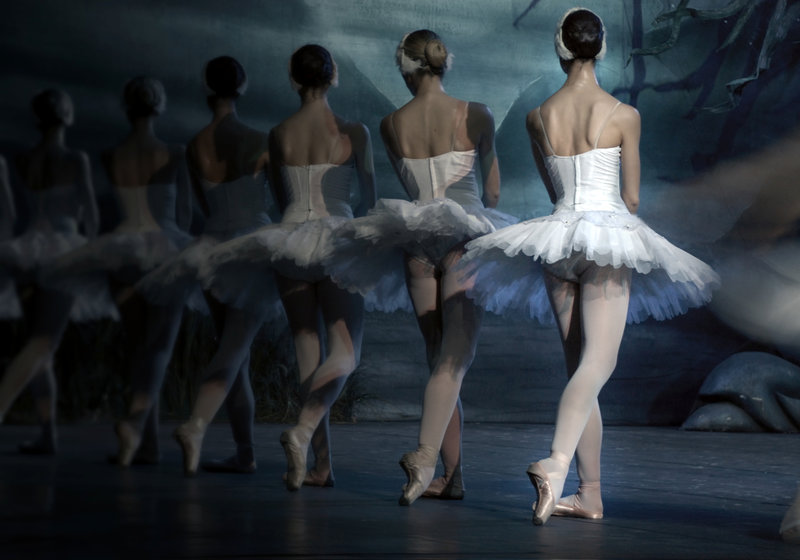 Performing Arts
The Denver Performing Arts Complex, occupying four blocks at Curtis and 14th streets, is the second largest performing arts center in the nation: Its 10 performance venues seat a total of more than 10,000 people. During the main concert season from October through May, the Colorado Symphony Orchestra usually performs weekly in the Boettcher Concert Hall; Opera Colorado and the Colorado Ballet perform in the Ellie Caulkins Opera House. "The Ellie," as it's called by the locals, features an electronic screen on the back of its seats from which operagoers may view the current performance's text in eight languages.
The Temple Hoyne Buell Theatre features Broadway productions and ballet. The Helen Bonfils Theatre Complex hosts the Denver Center Theatre Company. The 12-acre complex also includes the Garner Galleria Theater and the Jones Theater.
Free band concerts are held in various city parks from May to September. Fiddlers Green Amphitheater, in Greenwood Village south of Denver, also has a summer concert series. A little farther out near Morrison, the natural amphitheater in Red Rocks Park and Amphitheatre offers summer musical entertainment as well as films.
Family entertainment can be found at the Paramount Theatre, downtown at 1621 Glenarm St.; phone (303) 623-0106. If you prefer drama or comedy while dining, try a dinner theater.
Amy Aletheia Cahill / flickr
Sightseeing
With aspects both Victorian and modern, Denver and its environs offer much to explore. Information about possible sightseeing itineraries can be obtained at VISIT DENVER, The Convention & Visitors Bureau's Visitor Information Center and from AAA Colorado.
Gray Line offers a choice of sightseeing tours of Denver and the surrounding area; phone (303) 289-2841 or (800) 348-6877. Blue Moon Carriages, Denver Carriage and Irish Rose Carriages are operators that offer horse-drawn carriage tours of the city; phone (303) 489-7299, (303) 271-1065, or (720) 883-5325, respectively.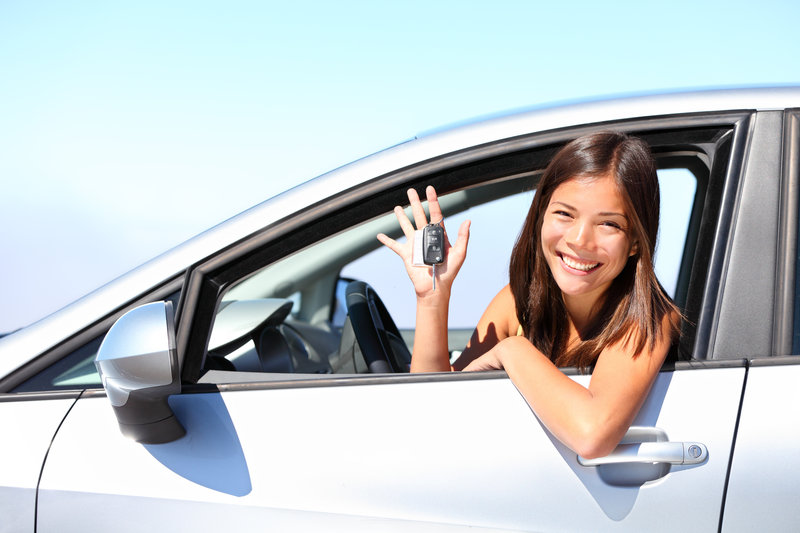 Denver in 3 Days
Three days is barely enough time to get to know any major destination. But AAA travel editors suggest these activities to make the most of your time in Denver.
It's best to rent a car in the Mile High City, especially if you have time to explore the nearby Rocky Mountains. Most downtown attractions have parking facilities, and commercial garages and lots are plentiful. While riding the bus is an option, cabs aren't readily available on the street.
Day 1: Morning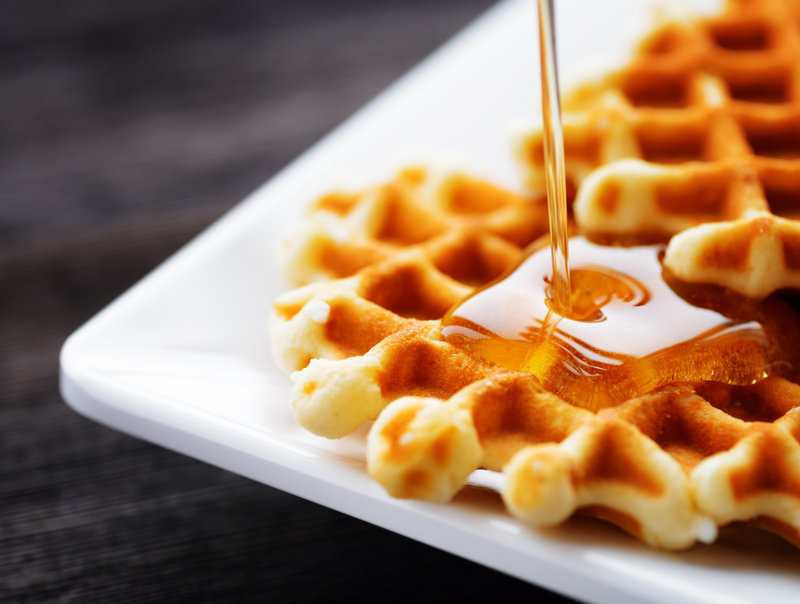 Spend your first day in Denver exploring the Capitol Hill/Civic Center Park area, chock full of attractions all within walking distance. Get a jump-start by breakfasting at
The Delectable Egg
, a couple of blocks north of Civic Center Park and home to mouthwatering Belgian waffles.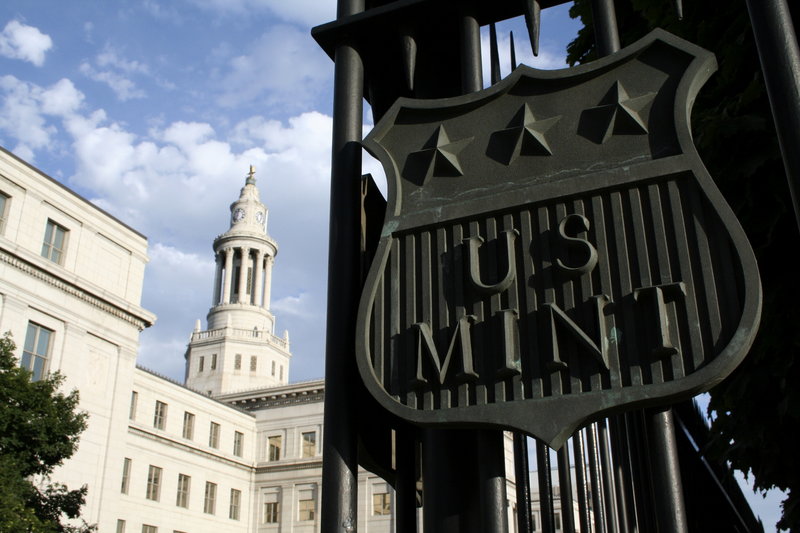 iStockphoto.com / mithcjb
After breakfast, take a guided tour of the
U.S. Mint
on Colfax near the park's northeast side. Be sure to call first, since fluctuating security levels may restrict access. You'll see the presses in action as they create shiny U.S. coins. One sight that never fails to impress is the stack of glistening gold bars.
Day 1: Afternoon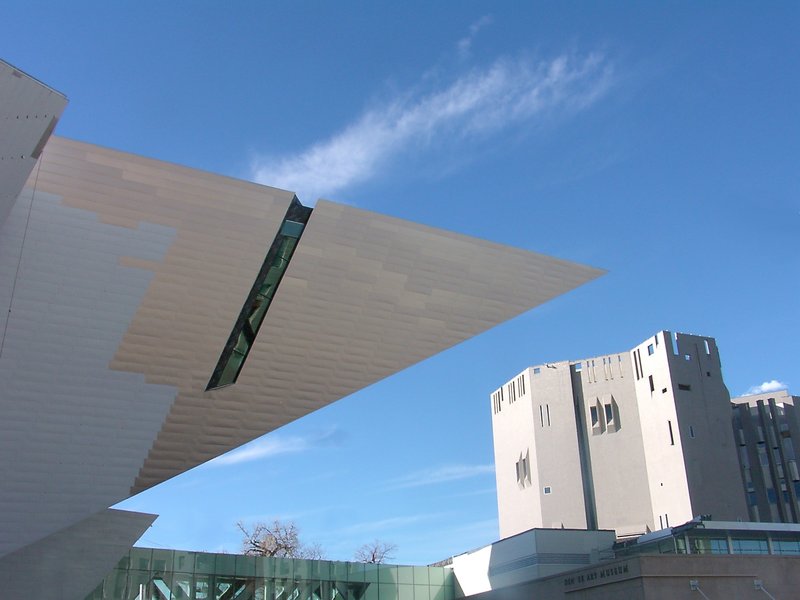 KM Newnham / Wikimedia Commons
For lunch spots near the park, try
Watercourse Foods
for vegetarian selections, or
Pints Pub
for a burger or some hearty British fare. You also can have a bite at the café in the
Denver Art Museum
, your next stop at the park's south end. The 24-sided, two-towered North Building is a work of art in itself. African, Asian, pre-Columbian and American Indian art are among the collections representing more than 68,000 works.
Within walking distance and crowned by a gold-leaf dome, the Colorado
State Capitol
overlooks Civic Center Park. As tour guides usher you across elegant marble floors, you'll notice such impressive architectural details as a grand staircase, rose onyx wainscoting and stained-glass renderings of state leaders.
Day 1: Evening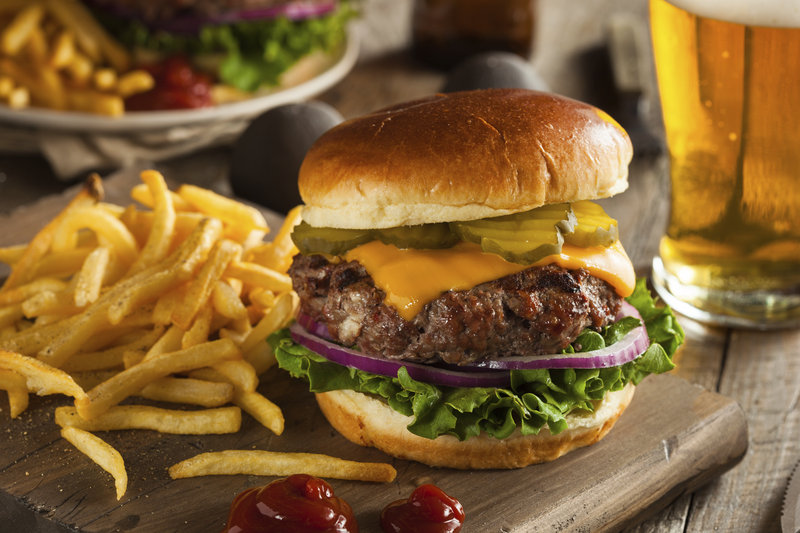 iStockphoto.com / bhofack2
For an evening of wining and dining, consider the elegant
Palace Arms
, a Denver tradition in the heart of downtown. For a casual, yet cozy approach, try
Ship Tavern
for a buffalo burger or some soul-satisfying seafood.
The Mile High City presents multiple and varied nighttime diversions. Check out what's happening at the Denver Coliseum, known as the staging ground for rodeos, circuses and other events. Top-notch indoor concert venues include Fillmore Auditorium and the Denver Performing Arts Complex. Pepsi Center hosts popular entertainers in addition to area sports teams. For some outdoor splendor,
Denver Botanic Gardens
offers summer concerts, while the natural sandstone amphitheater at
Red Rocks Park & Amphitheatre
is an otherworldly place to experience an evening show.
If you're in the mood for a cold one, Denver supposedly brews more beer than any other city in the world and brims with quality brewpubs. Stop by
Wynkoop Brewing Company
, one of the nation's largest.
Day 2: Morning
Begin the day at the
Downtown Aquarium
on Water Street to view some intriguing creatures, both in and out of water. Fearsome sharks always captivate, as do noble Sumatran tigers. Displays tell the story of the world's ecosystems—playful otters and touch tank critters will mesmerize wee ones. You can further amuse youngsters under 9 years of age at
The Children's Museum of Denver at Marsico Campus
, just a short walk across the street. They'll have fun directing their own puppet show or pretending to be shopkeepers.
Day 2: Afternoon
Your best bet for lunch is to travel a few blocks east to historic Larimer Square. For classic dishes with an innovative twist, try
Tamayo
.
If you're in Denver during the warmer months (late April through October), spend an exhilarating afternoon at
Elitch Gardens Theme & Water Park
—it's about a mile and a half west of Larimer Square. Choose among such thrills as intimidating roller coasters, spinning teacups or pint-size rides for tykes. There's shows and other activities for those in search of laid-back endeavors. With a 10 p.m. closing time, you won't feel rushed.
Day 2: Evening
If you visited Larimer Square for lunch, you were on the western fringe of LoDo (lower downtown). Now it's time to delve deeper into this vibrant neighborhood, the epicenter of Denver nightlife.
There's no shortage of culinary delights here—you'll find a tantalizing array of hip restaurants tucked amid the area's historic structures. Standouts include
ChopHouse & Brewery
and
Vesta
.
After dinner, wander through the thriving district and poke into one of the trendy art galleries or sizzling nightspots. You may opt to sip a cappuccino and curl up with a book on an antique couch at the Tattered Cover bookstore. LoDo has undergone an urban renaissance of sorts, and many of its businesses are in fashionably restored warehouses.
Coors Field is in LoDo, so baseball fans might be able to catch the Colorado Rockies in action.
Day 3: Morning
Spend today exploring
City Park
, an urban green space enhanced by views of distant Rocky Mountain peaks. Walking paths lead past a golf course, rose garden, lakes and monuments. Stroll toward the park's center to the
Denver Zoo
, where you can mingle with some 4,000 fascinating creatures, including polar bears, black rhinos and vampire bats. Be sure to witness the aerial antics of tree-dwelling monkeys in Primate Panorama.
Day 3: Afternoon
There's limited lunch options in City Park. If you'd like to venture outside park boundaries,
Swing Thai
is nearby and offers traditional Thai dishes as well as organic and vegan delicacies. Otherwise, you can have a snack in the café at your next stop,
Denver Museum of Nature & Science
, bordering the park's east end.
The museum's paleontological exhibit is marvelous—several frightening dinosaur skeletons will make your spine tingle. Egyptian mummies encased in wood boxes, a journey through space and a simulated mineral-encrusted mine all add to the intrigue.
Day 3: Evening
The Cherry Creek area, around 3 miles south of the park, is a great place to do some power shopping. Quaint boutiques, galleries and outdoor cafes prevail in this upscale enclave of Denver. Cherry Creek Mall houses larger, more prominent retailers like Saks Fifth Avenue and Neiman Marcus along with tony specialty shops.
High-end restaurant diversions are the norm as well. If you're into celebrity sightings, you might just spy Super Bowl champion John Elway at his steakhouse,
Elway's
. Even if you don't encounter the legendary quarterback, the prime beef and nostalgic Ding Dong dessert won't disappoint.
Denver's Great Outdoors
In the Mile High City, outdoor recreation is as much a part of life as eating and sleeping. And, skiing is probably the sport most notorious for providing a Rocky Mountain rush. Day-trippers flock to Winter Park and Loveland ski areas, both less than an hour away. About 80 miles west of Denver, Summit County's challenging slopes and wide-open terrain—namely Breckenridge , Copper Mountain, Keystone and Arapaho Basin—beckon out-of-towners as well as city dwellers eager for a weekend of downhill skiing or snowboarding.
In Littleton , Roxborough State Park's jutting rock formations create an otherworldly aura for cross-country skiers, while some 60 miles of trails lure them to Golden Gate Canyon State Park, less than an hour from Denver. Once spring arrives, horseback riders trot along these same paths to relish Golden Gate's vibrant wildflowers, and serious trekkers retreat to backcountry spots where small huts accommodate overnight stays. Anglers like to pull up rainbow trout from the park's nicely stocked streams—they also head to Strontia Springs Dam, southwest of Denver, to catch big ones of the rainbow and brown varieties.
Fairways framed by superb views of glorious Rocky Mountain peaks make Denver a natural stomping ground for duffers, with more than 50 public courses for the choosing. Families frequent the links at
City Park
, while awesome alpine scenery draws golfers to Arrowhead and The Ridge at Castle Pines. A 450-mile network of recreation trails connecting parks and wildlife areas keeps cyclists, joggers and hikers moving—Platte River Trail is the main path meandering through the metro area.
Locals prefer the gentle, rolling hills of Cherry Creek State Park's prairie environment for horseback riding and biking. Windsurfing, sailing and water skiing also are staples here, along with decent warm-water and ice fishing. You won't glimpse downtown's skyline from Chatfield State Park, a water sports mecca in Littleton that's a bit more isolated. Handsome foothills and nesting blue herons visually enhance the expansive reservoir, a haven for tubing, fishing, swimming, sailing and windsurfing.
Mountain bikers venture to Jefferson County's Mt. Falcon and White Ranch parks for diversified turf, just west of Denver. Mt. Falcon's well-marked trails mosey past streams and meadows, while riders blaze through forests and grassy plains at White Ranch. Littleton's Deer Creek Canyon also delivers its share of downhill biking fun—a rocky trail system follows a river and winds through lushly wooded foothills.
Glennfcowan / Wikimedia Commons
You might spy a mountain lion or a mule deer amid the magnificent sandstone formations at
Red Rocks Park & Amphitheatre
, a 2,700-acre hiking hotspot just outside the city in Morrison. Do resist any urge to climb the imposing red spires, or rangers will slap you with a stiff fine. Gigantic rocks and a 1.5-mile trail leading to a sweeping panorama tempt the casual hiker southwest to Devil's Head in Pikes Peak and Pike National Forest . Trekkers and climbers find solace in the compelling vistas along rim and canyon trails at Castlewood Canyon State Park, about 30 miles south of Denver in Franktown. If you have ample time to explore, consider traveling 65 miles northwest to Estes Park , where Rocky Mountain National Park offers a splendid assortment of recreational activities.