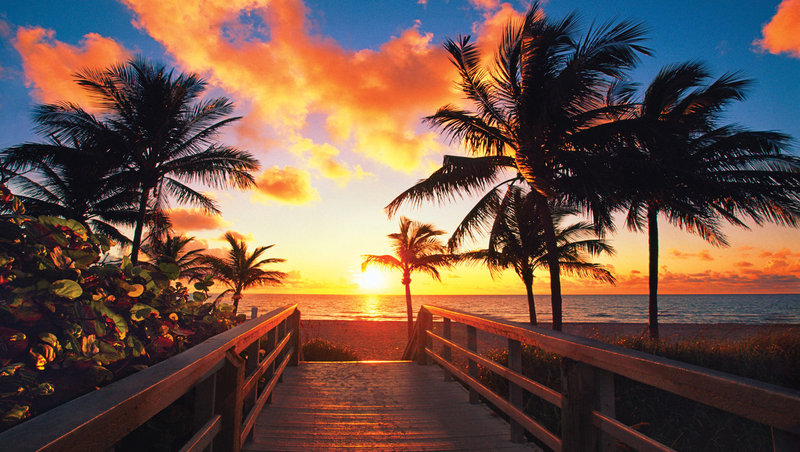 Courtesy of Greater Fort Lauderdale Convention & Visitors Bureau
Introduction
Nearly every enjoyable activity in Fort Lauderdale takes place al fresco and on, in, under or beside water. This might be true of most coastal destinations, but what sets Fort Lauderdale apart is its extensive network of residential waterways—300 miles of rivers, canals and interior arteries—and the sophisticated, casual lifestyle this water culture fosters.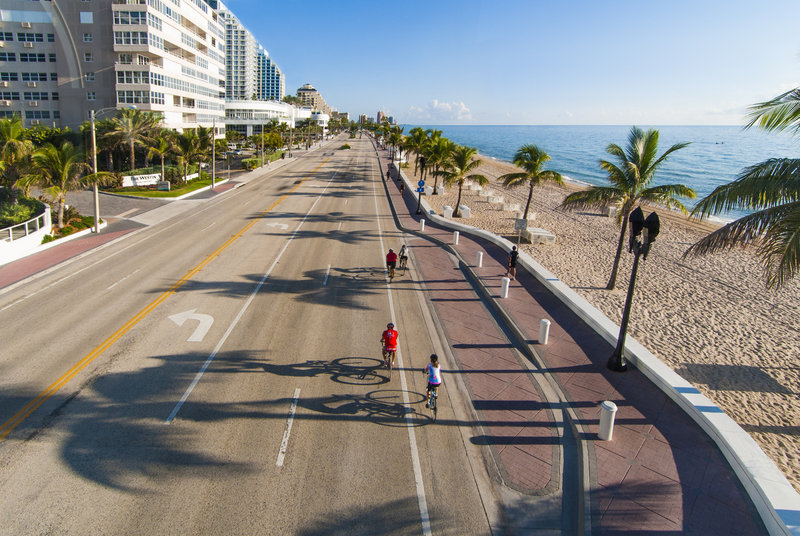 Long a winter headquarters for yachtsmen, Fort Lauderdale boasts some 40,000 resident pleasure crafts, many of which are docked beside handsome, multimillion-dollar mansions. Yachts rival cars as a means of transportation in the self-proclaimed Venice of America, making dock-and-dine bars and restaurants de rigueur. With sightseeing boats, water taxis, luxury charter yachts and even authentic Italian gondolas at their disposal, visitors, too, can navigate the city the way it was meant to be seen.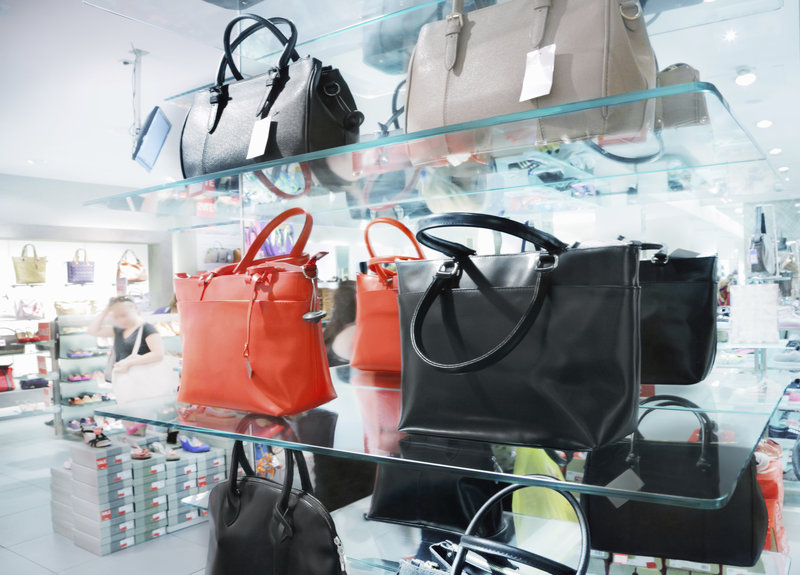 Downtown is a bastion of sophistication, and nowhere is this more evident than Las Olas Boulevard, arguably one of South Florida's most fashionable shopping, dining and people-watching thoroughfares. Las Olas anchors a vibrant cultural district featuring multiple art and entertainment venues and top-notch attractions.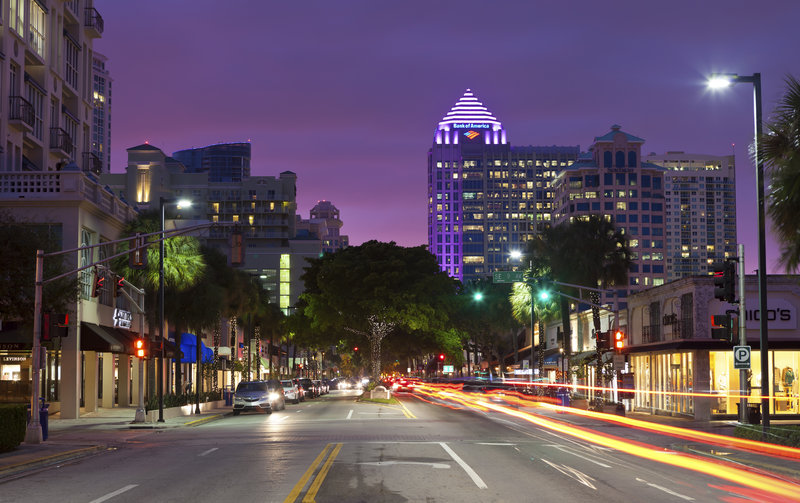 iStockphoto.com / traveler1116
Fort Lauderdale's inimitable élan spills over to its surrounds. There's upscale high-rolling at Hollywood's Seminole Hard Rock Hotel & Casino, Thoroughbred racing in Hallandale Beach, haute-couture discount shopping in Hollywood and golfing at its finest on more than 40 area courses. But with award-winning beaches, spectacular offshore dive sites, one of the world's busiest cruise ports and an explosion of new luxury resort hotels, Greater Fort Lauderdale's 23-mile coastline remains its greatest attraction.
In Depth
The Atlantic Ocean is why most visitors head south to Fort Lauderdale, the popular beachfront destination between ritzy Palm Beach and sexy Miami Beach. More than 7 miles of warm, golden sand beaches separate the ocean from scenic coastal route SR A1A. Hotels, restaurants and bars, both swanky and not so, are neighbors to shops selling everything from designer wear to touristy souvenirs. Busy Port Everglades also attracts its fair share of cruise passengers to Greater Fort Lauderdale—3.8 million in 2016; the cruise port was ranked No. 2 worldwide.
A 2-mile-long section of the city's ocean coastline is fronted by a pedestrian promenade and what locals call the "wavewall," a flowing, serpentine wall cut by decorative entranceways to the beach and water. A fiber-optic lighting system embedded in the wall creates a glowing neon stripe when the sun retreats.
There's a good reason why Fort Lauderdale is known as the Venice of America and the Yachting Capital of the World. The city's 300 miles of navigable waterways—the Intracoastal Waterway, the New River and the canals that cut away from these liquid highways like side streets veering off a main thoroughfare—create a lacy honeycombed grid where boats replace cars as the means of transportation.
The best way to experience this unusual road system is first-hand on a boat tour; several companies offer sightseeing cruises along the Intracoastal and the New River. Captains provide narration about the city's history and development as they steer past opulent multimillion-dollar mansions and the mega yachts casually parallel parked in front of them.
Another way of navigating this watery maze of channels, especially if you want to get from point A to point B, is to hop aboard a water taxi. These diminutive bright yellow vessels are easily recognizable as they scurry about Fort Lauderdale.
Ships of a much larger size also make use of the city's water highways. Millions of eager cruisers flock to Fort Lauderdale each year to begin journeys to the Caribbean, Panama Canal, the Bahamas and other exotic locales. Port Everglades, one of the world's busiest ports, serves as the departure point for these excursions.
If you're into water-based recreation, Fort Lauderdale's got you covered. Offshore reefs—both natural and artificial—are well-known by scuba divers and snorkelers. Coral reefs plus an assortment of submerged freighters, tugs, planes and shipwrecks attract colorful marine life and those eager to discover it. Fishermen and boaters also are in for a treat. Charter boats for deep-sea sportfishing and drift fishing take anglers out into the Atlantic in search of game fish.
As for its history, Fort Lauderdale had its beginnings in the late 19th century when Frank Stranahan established a trading post along the New River. That location, now at the heart of downtown Fort Lauderdale, is part of The Riverwalk Arts & Entertainment District, which encompasses many of the city's cultural institutions as well as major attractions, shops and restaurants. The district extends east from the Broward Center for the Performing Arts and includes such city highlights as the Museum of Discovery and Science, an interactive must-see for children; Himmarshee Village, known for its nightlife; History Fort Lauderdale's restored early 1900s buildings; the 20th-century works at the NSU Art Museum Fort Lauderdale; and the Historic Stranahan House Museum.
An integral (and very popular) part of the arts and entertainment district is the Riverwalk, a brick-lined promenade along the New River. Referred to as a "linear park," the lushly landscaped walkway is a great place for an evening or weekend stroll.
In its earliest days, getting to Fort Lauderdale's beach meant arriving by boat. When the first road was built connecting the city to the ocean, it was fittingly named Las Olas ("the waves" in Spanish). From the Riverwalk you can connect to Las Olas at the Stranahan House. The boulevard is still one of the main roads to the beachfront, though it now is also the city's principal shopping avenue.
By Car
SR A1A, US 1, Florida's Turnpike (toll), I-95 and US 441 are the major approaches to Fort Lauderdale from the north and I-75/I-595, known as Alligator Alley, is the major western approach. The roads are well-marked; the only trouble drivers might have is with US 1, variously posted as US 1 and Federal Highway. Downtown this route is known as N.E. or S.E. Sixth Avenue.
Street System
The street plan of Fort Lauderdale is a fairly simple grid. Broward Boulevard and Andrews Avenue divide the city into quadrants (N.E., S.W., etc.). Boulevards, courts, drives and streets run east and west; avenues, terraces and ways run north and south.
The speed limit is 25 mph or as posted. Do not try to follow an unfamiliar route during rush hours (7 to 9 a.m. and 4:30 to 6 p.m.) or during lunch time.
Parking
Parking on downtown streets is metered; there are ample lots at rates of 75c-$1.75 per hour. Municipal parking in the beach areas costs $5-$8 per day. No parking is available along some sections of SR A1A. Parking along side streets costs 50c-$1.75 per hour. Payment by cellphone is available at most locations.
Sales Tax
The sales tax in Broward County is 6 percent. A tourist development tax of 5 percent is levied on rental accommodations.
The sales tax in Broward County is 6 percent. A tourist development tax of 5 percent is levied on rental accommodations.
Police (non-emergency)
(954) 828-5700; Sheriff (954) 764-4357
Fire (non-emergency)
(954) 828-6800
Time and Temperature
(954) 748-4444
Hospitals
Broward Health Imperial Point, (954) 776-8500; Broward Health Medical Center, (954) 355-4400; Holy Cross Hospital, (954) 771-8000.
Newspapers
The Sun Sentinel and the Miami Herald are published daily and are available throughout the city. Many weekly publications supplement these papers.
Radio
Fort Lauderdale radio station WFTL (850 AM) is an all-news/weather station; WLRN (91.3 FM) is a member of National Public Radio.
Visitor Information
Greater Fort Lauderdale Chamber of Commerce 512 N.E. 3rd Ave. FORT LAUDERDALE, FL 33301. Phone:(954)462-6000The chamber distributes maps, brochures and a variety of other local information Mon.-Fri. 8-5.
Greater Fort Lauderdale Convention & Visitors Bureau 101 N.E. 3rd Ave. Suite 100 FORT LAUDERDALE, FL 33301. Phone:(954)765-4466 or (800)227-8669The bureau is open Mon.-Fri. 8:30-5.
The Fort Lauderdale Parks and Recreation events hotline is (954) 828-5363.
Air Travel
The Fort Lauderdale-Hollywood International Airport (FLL) is between I-95 and US 1, just south of SR 84.
Rental Cars
Hertz, at the airport, offers discounts to AAA members; phone (954) 764-1199 or (800) 654-3080.
Rail Service
The Amtrak station is at 200 S.W. 21st Terr. For arrival information and reservations phone (800) 872-7245. All Aboard Florida's Brightline—a high-speed passenger train connecting Fort Lauderdale, West Palm Beach and Miami to Orlando—is under construction until late 2017, with service to Orlando expected as phase 2. Phone ahead (305) 520-2300 to confirm schedule and fare.
Buses
The bus terminal serving the city is Greyhound Lines Inc., 515 N.E. 3rd St.; phone (954) 764-6551.
Taxis
Cabs are plentiful. Fares are metered and are $4.50 for the first mile and $2.40 for each additional mile (plus 40c per minute during stops). The largest company is Yellow Cab, (954) 565-5400 or (954) 777-7777.
Public Transportation
Broward County Transit, (954) 357-8400, provides transportation to all sections of Fort Lauderdale and its outlying areas. Buses also are available between the downtown area and the beach. Sun Trolley offers many routes that service the downtown and beach areas; for information phone (954) 761-3543.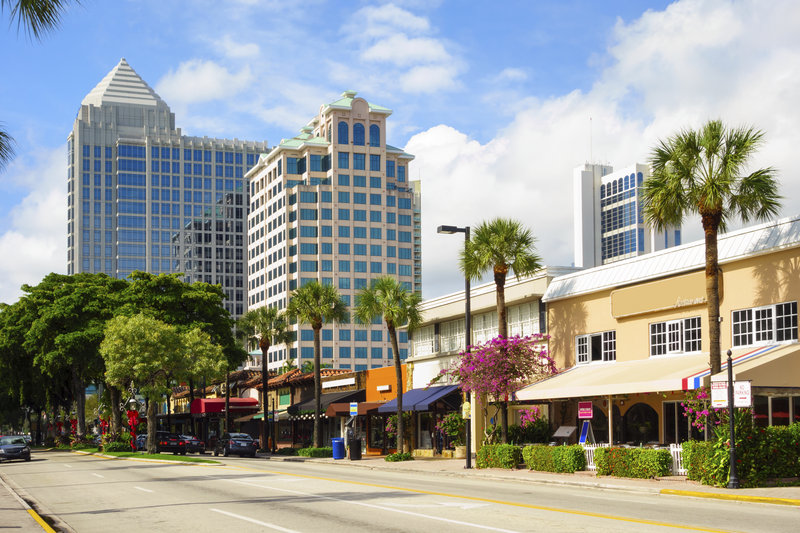 iStockphoto.com / Arpad Benedek
Essentials
Be seen on Las Olas Boulevard, Fort Lauderdale's premier shopping and strolling address. Bistros, sidewalk cafés, one-of-a-kind boutiques, high-end designer shops, bars, nightspots, and day spas line this landscaped two-and-a-half-mile avenue stretching from downtown to the ocean.
Purchase an all-day water taxi pass and navigate the city's liquid streets with unlimited on-off privileges at 13 stops. You'll always be just minutes from hotels, restaurants, the beach and fabulous Las Olas Boulevard. Most of the taxi operators also provide an entertaining commentary along with the transportation.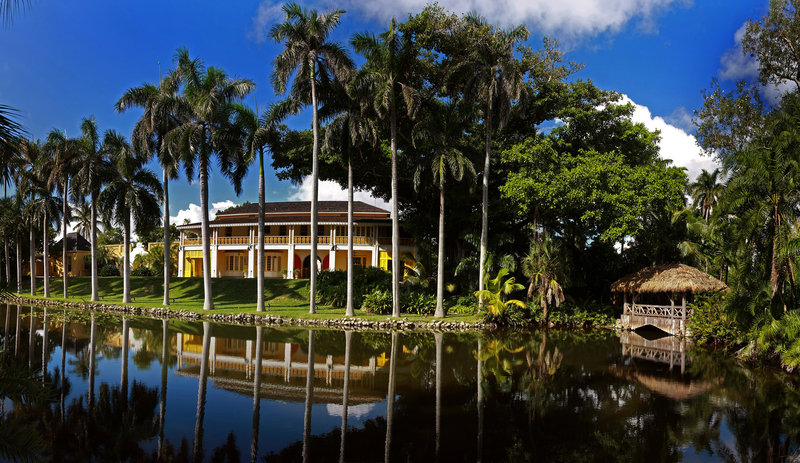 iStockphoto.com / David Warren
Peek into the private domain of artists Frederic and Evelyn Bartlett at
Bonnet House Museum & Gardens
(900 N. Birch Rd.). Built in the style of a Caribbean plantation house, the Bartlett home features walls and doors painted in vibrant colors, balconies with lacy wrought iron railings and shaded loggias designed to create outdoor living spaces complete with whimsical sculptures, framed paintings and walls embellished with seashell inlays. Artwork collected and created by the couple illuminates this house museum, and the 35-acre beachfront estate includes lagoons, gardens, a tropical fruit grove, an orchid house and a mangrove jungle.
Stand still long enough in
Butterfly World
in Coconut Creek's Tradewinds Park, 3600 W. Sample Rd., and a monarch may land on your head. Thousands of colorful butterflies flutter freely in this botanical wonderland filled with lorikeets, hummingbirds, insects, spiders and lovely tropical plants, and at the Butterfly Lab's encounter room, you can watch as butterflies emerge from their cocoons.
Drift through the Venice of America on a vintage Italian gondola piloted by a singing gondolier, or sail past mansions and yachts along the Intracoastal Waterway aboard boats operated by
Jungle Queen Riverboat Cruise
(s. of Bahia-Mar Yachting Center, 801 Seabreeze Blvd.) or
Riverfront Cruises
(New River dock at Las Olas Entertainment Complex, 300 S.W. 1st Ave.)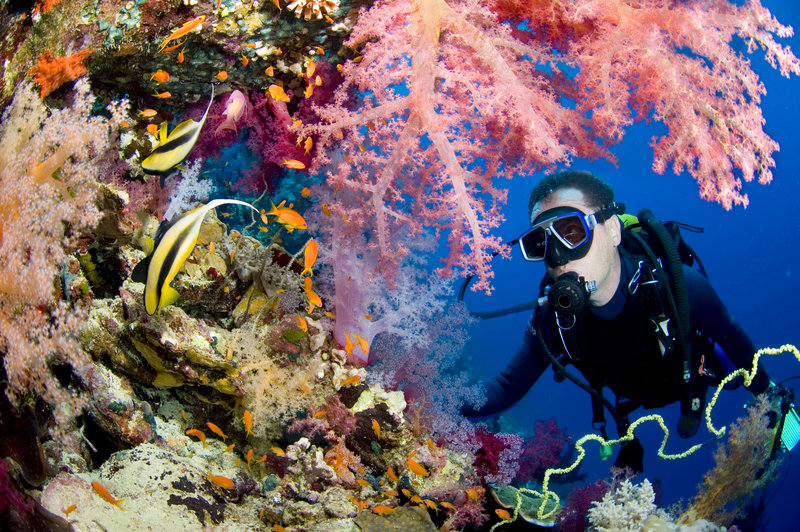 Dive deep in the Atlantic Ocean! At least 20 designated dive sites can be reached just off the coast. In fact, the natural reefs and planted wrecks in Fort Lauderdale are perfect for year-round exploration.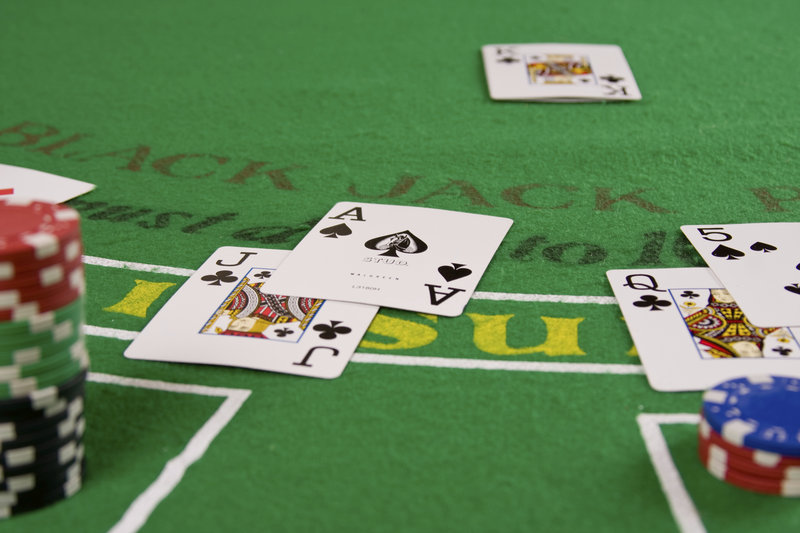 iStockphoto.com / PhotosbyKristopher
Try your luck at Texas Hold'em or the hundreds of gaming machines at
Seminole Hard Rock Casino
, 1 Seminole way, in nearby Hollywood.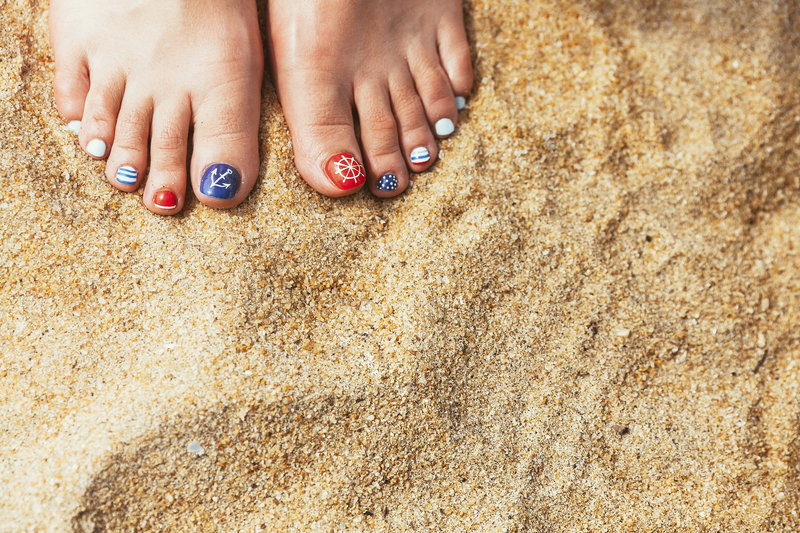 iStockphoto.com / Stakhov-Yuriy
And when the party's over, stretch out on pristine sand at Dania Beach, Deerfield Beach, Fort Lauderdale Beach, Hollywood or Pompano Beach, some of south Florida's certified Blue Wave beaches, which have been designated for cleanliness.
Visit Fort Lauderdale's rustic past at the
Historic Stranahan House Museum
, 335 S.E. 6th Ave., a two-story pine structure that served as a trading post for settlers when it was built in 1901 and later became a post office and town hall for the growing city. Home to one of Fort Lauderdale's first families from 1906-1971, the beautifully maintained museum stands at its original location, which is now the eastern end of the city's Riverwalk district.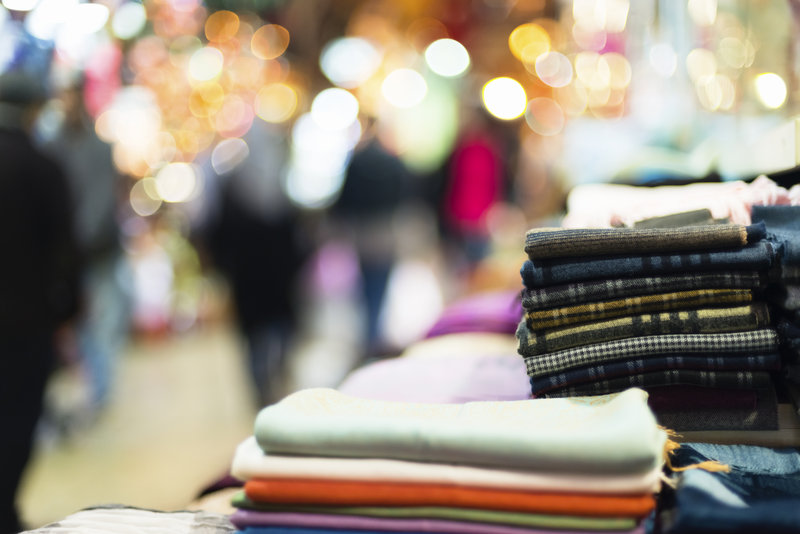 iStockphoto.com / Ababsolutum
Meander along the waterside path at the heart of
The Riverwalk Arts & Entertainment District
in downtown Fort Lauderdale, a 22-block area with lush tropical landscaping, shops, restaurants and historic buildings as well as the Museum of Discovery and Science (401 S.W. Second St.) and cultural institutions such as the NSU Art Museum Fort Lauderdale (1 E. Las Olas Blvd.) and Broward Center for the Performing Arts (201 S.W. 5th Ave.), which is the city's venue for ballet, opera, concerts and Broadway shows.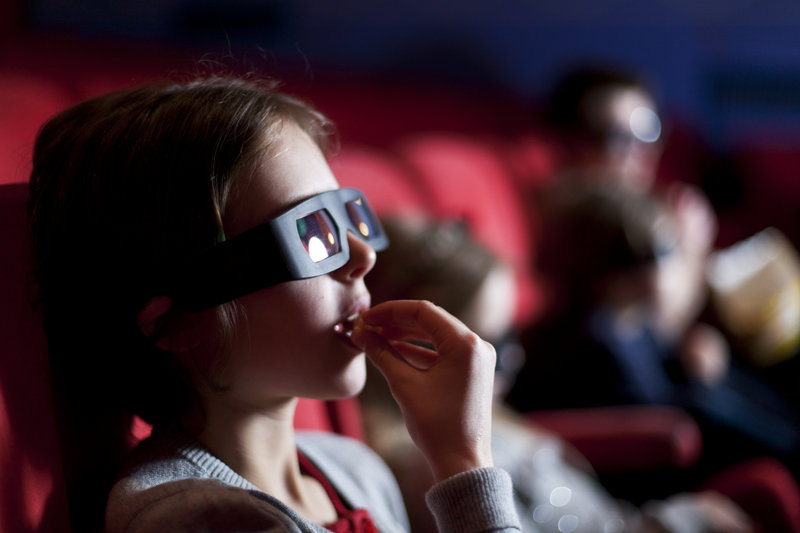 iStockphoto.com / urbancow
Under 13
The Riverwalk Arts & Entertainment District
, a 22-block area in downtown, proves a good year-round choice for youngsters and their parents. It not only provides access to water taxis (and great views) along the promenade but also connects with a number of indoor attractions. These are especially welcome diversions when it's too hot or rainy outside—a possibility in Fort Lauderdale, which boasts a humid tropical climate.
Luckily, most attractions on any Fort Lauderdale to-do list are kid-friendly. The
Museum of Discovery and Science
(401 S.W. Second St.) showcases an array of interactive and educational exhibits. Visitors can experience topics ranging from flight to the human body complete with a heart-pounding simulator.
Then there's
AutoNation IMAX 3D Theater
, which is also at 401 S.W. Second St. Kids can hunker down in stadium seating to experience nature's complexity up close or plan to watch the latest Hollywood blockbuster with a handful of popcorn.
Reservations for the family programs at
NSU Art Museum Fort Lauderdale
(1 E. Las Olas Blvd.) are a good idea for those in the mood for hands-on activities. Kids can learn about famous artists, create their own masterpieces and other fun activities. (And, psst, those under age 12 can get in free to the museum to learn about art, even if they don't add the museum's family program to their to-do list.)
Teens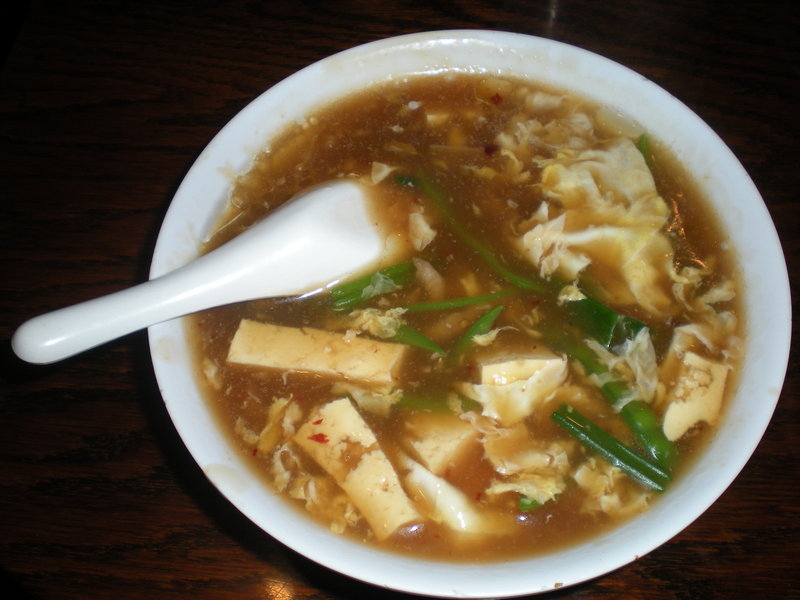 Hungry? Consider going to
Mai-Kai Restaurant
(3599 N. Federal Hwy.), a South Florida favorite that features South Pacific influences. You can expect foliage, art, tiki torches, fire dancers and an outdoor garden that re-creates a Polynesian atmosphere. Fresh fish, Chinese oven and other creative entrées are examples of the Cantonese and American cuisine you can find on the menu.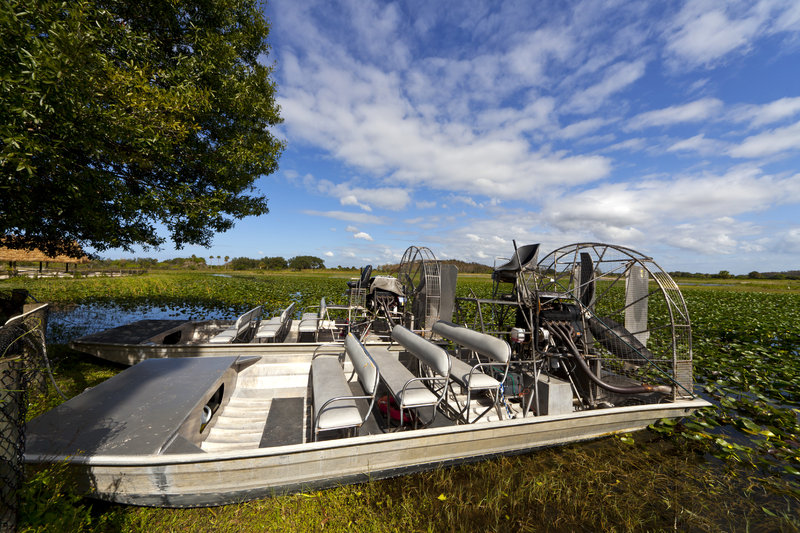 iStockphoto.com / Bertlmann
Those experiencing Florida for the first time, however, often want to discover the state's swampy environment firsthand, so a trip to
Sawgrass Recreation Park
(1006 US 27N, in nearby Weston) or
Everglades Holiday Park Airboat Tours
(21940 Griffin Rd.) ought to deliver a family-friendly walk on the wild side—especially those looking for an entertaining introduction to the Florida Everglades.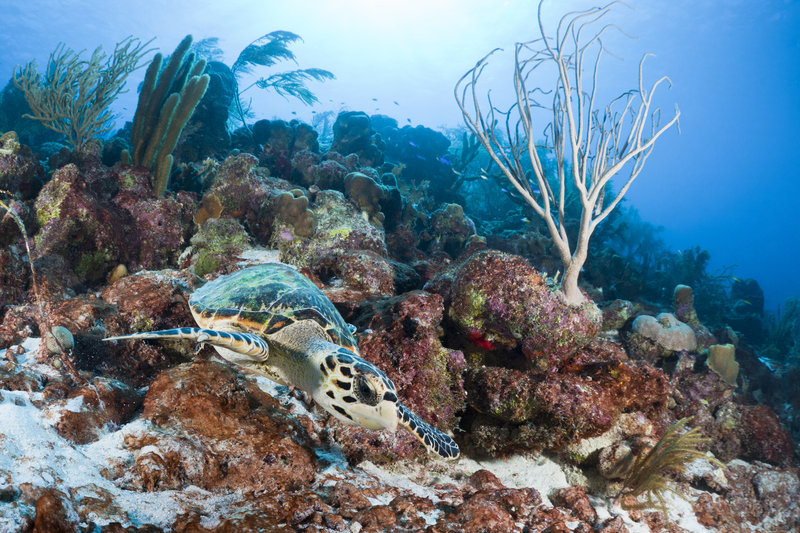 Stubblefield Photography / Shutterstock.com
Another kind of adventure can be found at among the dive sites just off the coast, where one can dive in warm water year-round. Broward County is renowned for natural and artificial reefs, which provide spots ranging from shallow to advanced deep wreck diving.
All Ages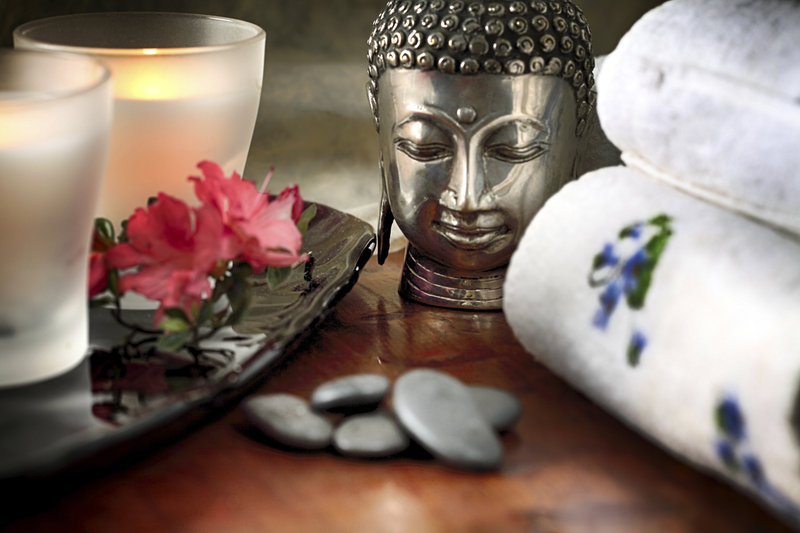 "Captivating" describes the experience at
Butterfly World
in Tradewinds Park, 3600 W. Sample Rd., in nearby Coconut Creek. Thousands of free-flying butterflies as well as hummingbirds and other winged creatures delight visitors as they stroll through a lush tropical rain forest, a botanical garden abloom with nectar producing plants, a macaw exhibit and an aviary. Visitors can even witness metamorphosis through glass enclosures in the butterfly emerging area.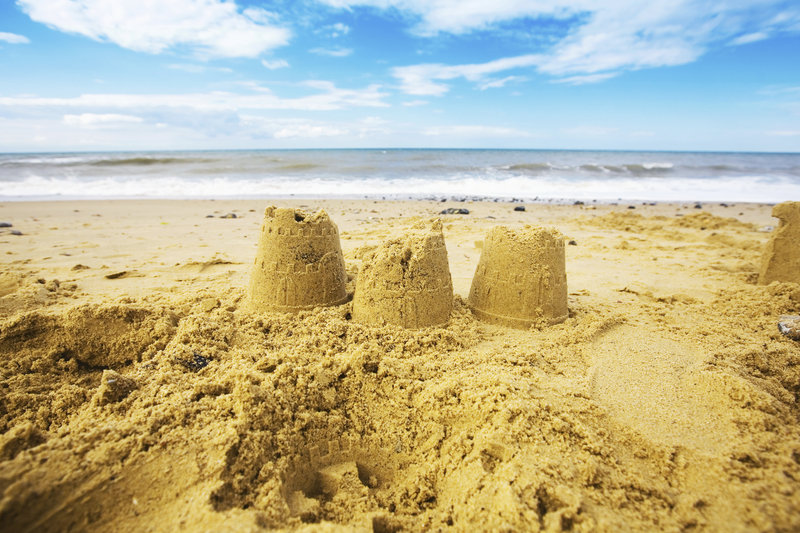 iStockphoto.com / Izabela Habur
Another Florida-friendly pastime is the beach, and thankfully for families, Fort Lauderdale's location makes a beach day a convenient choice for all ages. In fact, some 23 miles of Greater Fort Lauderdale's beaches have been continuously certified as Blue Wave beaches for more than a decade. Visitors can then choose to explore more secluded areas or prepare to stay close to the city's key amenities along SR A1A and Las Olas Boulevard.
The latter may provide the most incentive (and bragging rights). After all, Las Olas Boulevard, a landscaped thoroughfare running two and a half miles from the heart of downtown directly to the ocean, is one of the Sunshine State's most well-known districts. Palm trees, planters filled with tropical foliage and Mediterranean-style buildings with arched windows, barrel-tile awnings and terracotta stucco walls characterize this charming area. With more than 70 shopping options and 30 al fresco eateries in addition to renowned art galleries and day spas, there's a little something for everyone, whether they're a budding art critic, fashionista or foodie.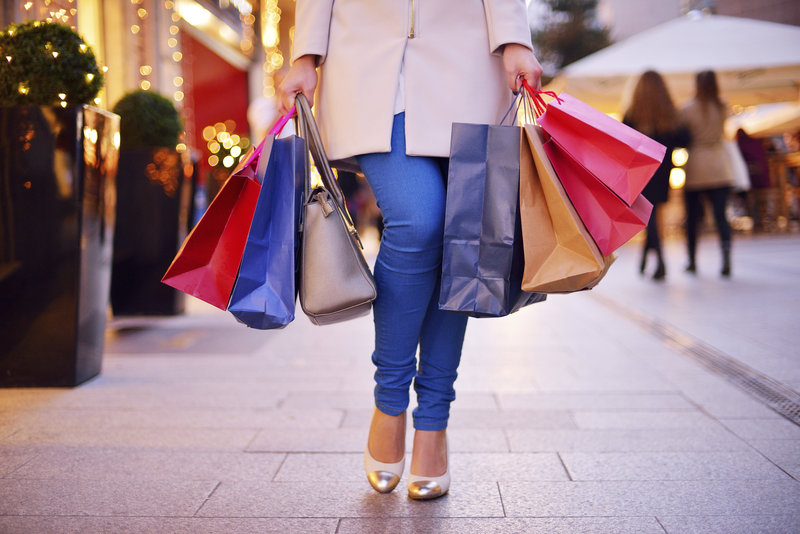 Shopping
In Fort Lauderdale (and, indeed, all of Broward County) you can easily find the usual souvenirs typical of a beachside location—T-shirts, beach towels, sea shells and a multitude of kitschy items. But you can also hunt for antiques, shop for deals at outlet malls, browse flea markets and search through racks of designer duds at high-end retailers.
The crown jewel of Fort Lauderdale's shopping scene has to be Las Olas Boulevard. This tony thoroughfare, which runs from Andrews Avenue to the beachfront, is an eclectic mix of shops, restaurants, bars, spas and galleries. The tree-lined boulevard, a perfect spot for strolling and window-shopping, has a charming Mediterranean ambience that seems to invite you to stop for a latte at a sidewalk café and engage in some beautiful people watching. You can expect to find trendy boutiques stocking the latest fashions, galleries displaying one-of-a-kind pieces and restaurants that run the gamut from small bistros to well-known chains. Traffic can be fierce, so park the car (or float in on a water taxi) and head out on foot to explore this Fort Lauderdale gem.
If you're looking for antiques, head south of Fort Lauderdale, just past the airport, to Dania Beach. Downtown along Federal Highway (US 1), just blocks from the Atlantic Ocean, is the city's art and antique district, where you can spend hours checking out a cluster of antique shops and art galleries. Vintage treasures you can expect to find include both American and European antiques, paintings and jewelry.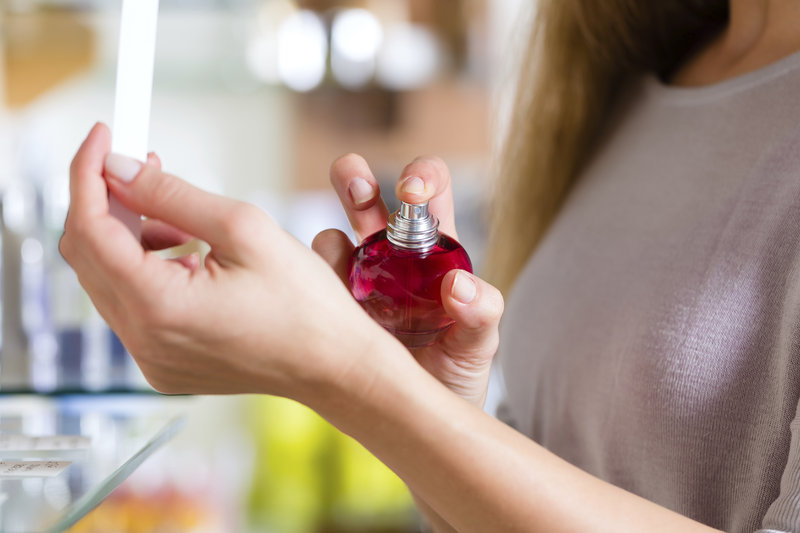 If your idea of shopping, however, tends to the more contemporary, a visit to Sawgrass Mills is an absolute must. For sheer size and selection this outlet mall at W. Sunrise Boulevard and Flamingo Road in Sunrise can't be beat. The sprawling complex has more than 350 name-brand outlets and stores (both indoors and open-air), two food courts, seven restaurants (including The Cheesecake Factory, P.F. Chang's and Rainforest Café) and entertainment options including a 24-screen cinema and the GameRoom. You can shop to your heart's content at such retail icons as Ann Taylor Factory Store, Banana Republic Factory Store, Bloomingdale's–The Outlet Store, Gap Outlet, J.Crew Factory Store, Levi's Outlet, Nike Factory Store, Nordstrom Rack, Prada and Saks Fifth Avenue OFF 5th. Be forewarned, though; as huge as the parking lot is, empty spots can sometimes be difficult to find.
The Colonnade Outlets, at 1800 Sawgrass Mills Cir., the upscale component of Sawgrass Mills, is a collection of luxury outlets adjacent to the huge main mall. The outdoor promenade tempts chic shoppers with marked-down items at Barneys New York Warehouse, Bloomingdale's—The Outlet Store, Burberry Factory Outlet, Coach, Hugo Boss Factory Store, Michael Kors Outlet, Neiman Marcus Last Call, Prada, Saks Fifth Avenue OFF 5th and Stuart Weitzman.
Of course, more traditional malls also dot the Fort Lauderdale landscape. Prominent examples include The Galleria at Fort Lauderdale, just west of the Intracoastal Waterway at 2414 E. Sunrise Blvd., where Dillard's, Macy's and Neiman Marcus guarantee fashionable selections. If carrying all those shopping bags becomes tiring, indulge in some pampering at the mall's Elizabeth Arden Red Door Spa.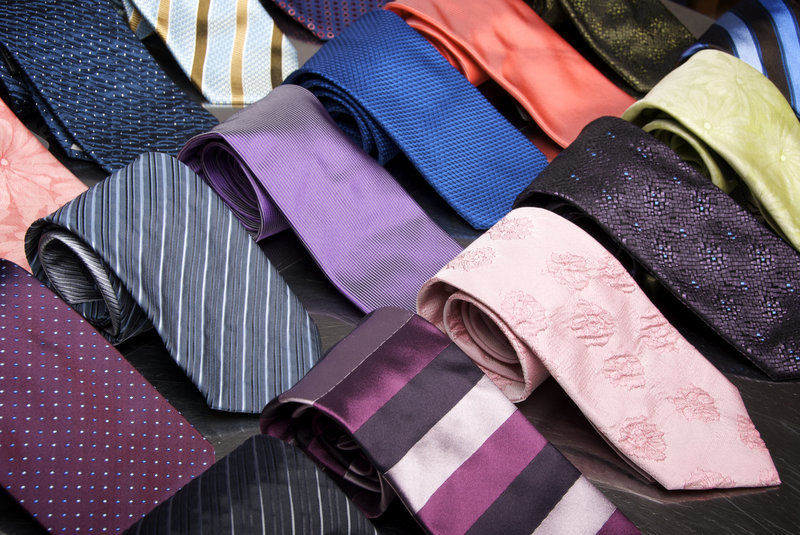 iStockphoto.com / PeskyMonkey
Westfield Broward Shopping Center, in nearby Plantation at W. Broward Boulevard and S. University Drive, has nearly 100 stores to entice shoppers, including anchor stores Dillard's, JCPenney, Macy's and Sears. You can find the same anchors south of the city at Pembroke Lakes Mall, 11401 Pines Blvd., in Pembroke Pines. Anchoring Coral Square Mall, west of Fort Lauderdale at Atlantic Boulevard and University Drive in Coral Springs, is JCPenney, Kohls, Macy's and Sears. If your destination is the northern suburbs, you can get your mall fix at Pompano Citi Centre in Pompano Beach at Federal Highway and Copans Road, where JCPenney, Macy's and Sears are fixtures.
Even if a day at the beach is on your agenda, you can still fit in some shopping. In addition to casual restaurants and bars, The Gallery at Beach Place, across SR A1A from the ocean, a couple of blocks north of Las Olas Boulevard, has a good mix of shops with many geared to beachwear and other beach accessories and necessities.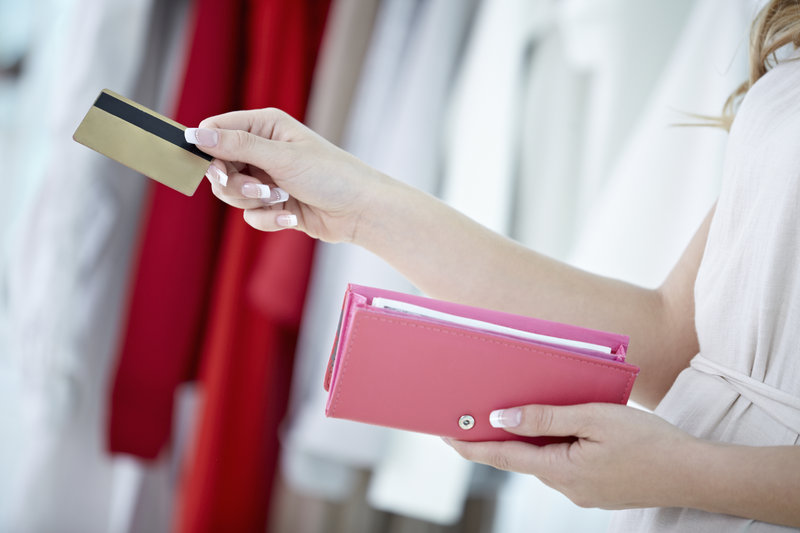 iStockphoto.com / mediaphotos
If you truly love to hunt for bargains, point your car north toward Pompano Beach and Festival Flea Market Mall, a huge, indoor complex that covers a full block east of Florida's Turnpike at 2900 W. Sample Rd. Aisle after aisle of booths—more than 300 in all—are chockablock with merchandise of all types. You can find merchants specializing in sunglasses, shoes, watches, toys, clothing, perfume, purses, jewelry, cosmetics, luggage and home furnishings. You name it and it's probably there. If you're hungry, a food court has everything from knishes to fast food options, or you can check out the mall's farmers market for some fresh munchies. Bargains abound; just remember to wear comfortable shoes.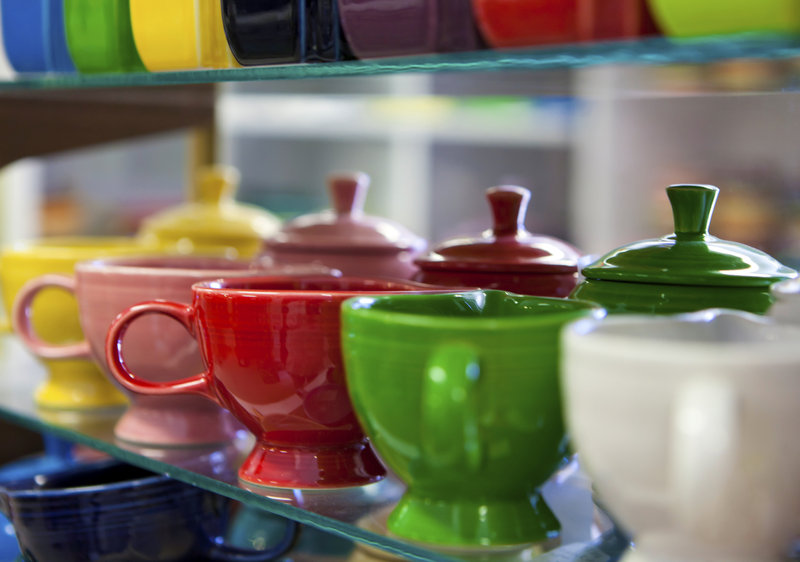 Swap Shop appears more like a mammoth, multi-faceted garage sale than your typical flea market, but if you look hard enough you might uncover a hidden treasure or two. It's hard to miss this landmark; huge bright yellow flags mark its presence on Sunrise Boulevard between Florida's Turnpike and I-95. Swap Shop has been around in one form or another since 1963 with booths, both indoors and outdoors; a farmer's market; video games; carnival rides; food vendors; and a 14-screen drive-in theater. The place is kitschy (even somewhat gritty), and you never know what you'll find for sale.
Visiting some of the area's top points of interest during any vacation is practically de rigueur. What most folks don't realize, however, is that the gift shops at these attractions frequently offer splendid shopping opportunities—and not just the requisite key chains, sweatshirts and post cards but fine apparel, posters, jewelry, books and objets d'art. Don't leave Bonnet House Museum & Gardens (900 N. Birch Rd.), NSU Art Museum Fort Lauderdale (1 E. Las Olas Blvd.) or Museum of Discovery and Science (401 S.W. Second St.) without checking out their gift shops and seeing what's available.
iStockphoto.com / -lvinst-
Nightlife
Fort Lauderdale became spring break headquarters following the popularity of the 1960 film "Where the Boys Are," and the Elbo Room, featured in the film, became party central. Though the spring breakers have moved on to other sun-soaked beach locales, the Elbo Room, at 241 S. Fort Lauderdale Beach Blvd., remains as popular as ever. The raucous bar is a local institution, a landmark that is home to a seemingly never-ending party. This unpretentious double-decked hangout on the corner of Las Olas Boulevard and the ocean is still packed with sunbaked revelers—bare-chested guys and girls in bikinis—soaking up cheap beer while enjoying music and million-dollar ocean views. Be forewarned, though: The bar accepts cash only. Phone (954) 463-4615.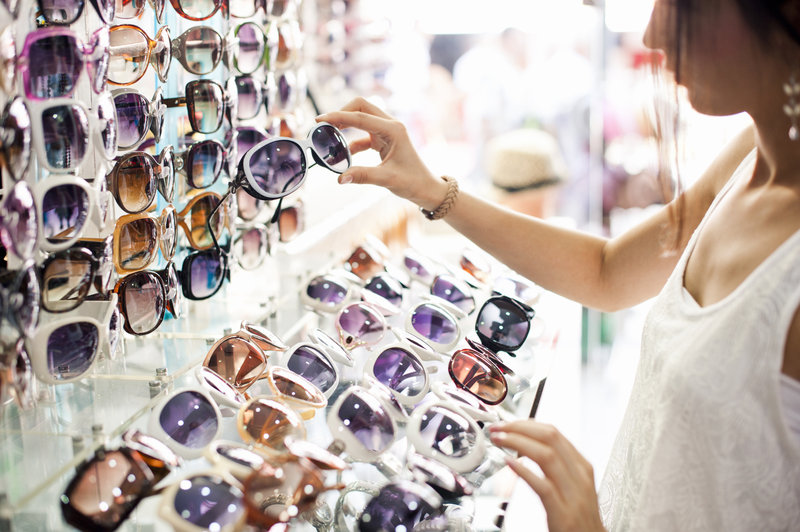 iStockphoto.com / UygarGeographic
In addition to the Elbo Room, the strip of oceanfront SR A1A between Las Olas and Sunrise boulevards has a concentration of souvenir shops, restaurants and more clubs. You can shop, eat and party without moving your car. One such emporium is The Gallery at Beach Place, 17 S. Fort Lauderdale Beach Blvd., a multi-level, Mediterranean-inspired shopping center where you can grab a new pair of sunglasses and a bite of lunch, hang around at the beach until the sun sets and return for some casual dining, live music and rum and fruit concoctions at LuLu's Bait Shack (17 S. Atlantic Blvd.), or have a frosty daiquiri or a margarita at Fat Tuesday (17 S. Fort Lauderdale Beach Blvd.). Phone LuLu's at (954) 463-7425 or Fat Tuesday at (954) 525-6090.
iStockphoto.com / deepblue4you
In the historic Himmarshee Village area of downtown Fort Lauderdale (part of The Riverwalk Arts & Entertainment District) is a nightlife cluster with a variety of options. Tarpon Bend Food & Tackle, in contemporary surroundings at 200 S.W. 2nd St., is known for its happy hour specials, really good munchies and live music; phone (954) 523-3233. Revolution Live, 100 S.W. 3rd Ave., is a local favorite where you can find bands and DJs playing high-energy music on both indoor and outdoor stages; phone (954) 449-1025. A prohibition-era speakeasy atmosphere is the theme at Stache 1920's Drinking Den, 109 S.W. 2nd Ave. Entertainment includes live bands and DJs playing a crossover format of music from classic rock, funk, rhythm and blues, and soul to electronic, indie and tech. You can have an expert mixologist create a signature cocktail from their high-end collection of spirits or enjoy craft beer or wine. The décor features vintage furniture and mood lighting; phone (954) 449-1044.
Heading northeast are several nightspots that have a cultural focus. Check out Barrett's Sports Bar, in a neighborhood plaza at 4446 N.E. 20th Ave. This Irish-themed pub has live entertainment and flat-screen TVs tuned to your favorite game. Here's your chance to sample an Irish brew or cocktail; phone (954) 351-9371. For a decidedly different cultural encounter, you can experience an overload of Polynesian kitsch at
Mai-Kai Restaurant
, 3599 N. Federal Hwy. between Oakland Park and Commercial boulevards. Tiki torches and statues, waterfalls and thatched-roof huts enhance the South Seas décor at this restaurant/bar/Polynesian review, a Fort Lauderdale favorite since the mid-1950s. Mai-Kai's Polynesian Islander Revue combines brightly colored island costumes, spirited dancers and songs set to a tropical drumbeat; phone (954) 563-3272. The last of this group, however, is cultural in name only. The Culture Room, 3045 N. Federal Hwy., is a small venue that presents concerts mostly by groups playing hard rock and metal; phone (954) 564-1074.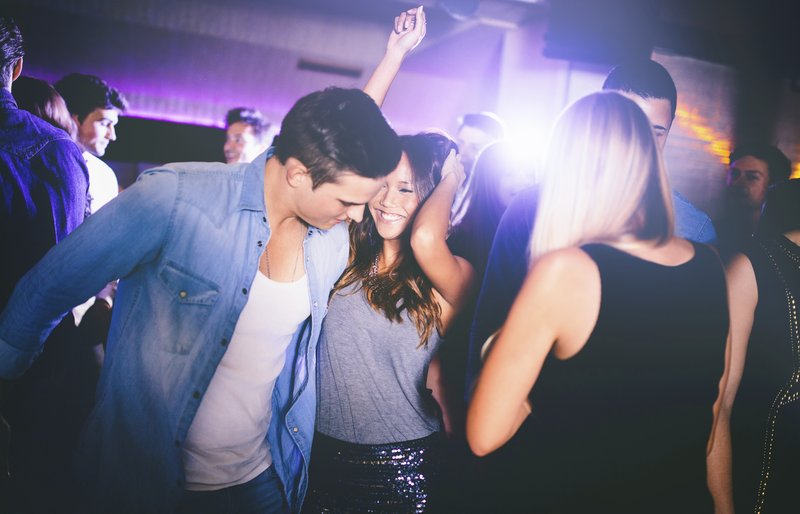 iStockphoto.com / wundervisuals
The Galleria at Fort Lauderdale is the posh location of the definitely chic Blue Martini. The lounge, on the ground level of the mall at 2432 E. Sunrise Blvd., has more than 40 martinis to choose from, including the signature blue version. Choose a seat indoors where you can enjoy live music along with your drink, or outdoors on the patio when the weather permits. Phone (954) 653-2583.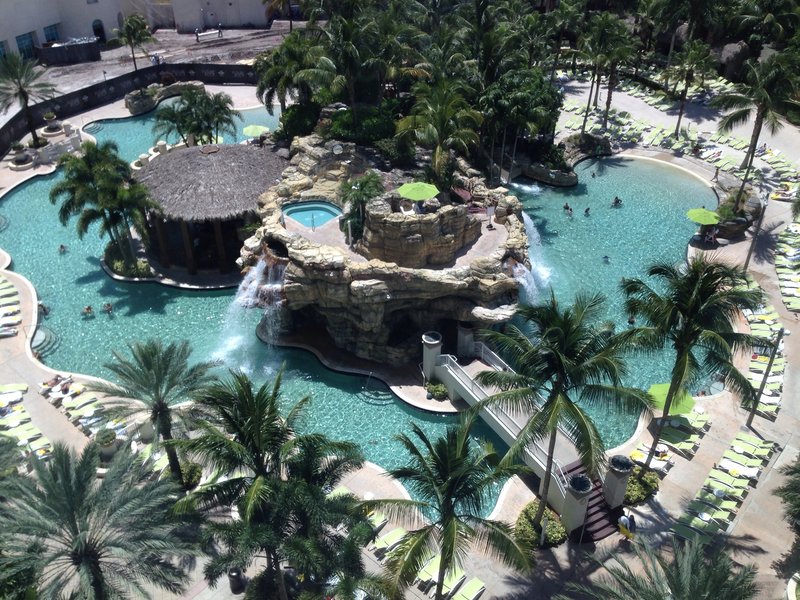 If you feel like Lady Luck is on your side, visit Seminole Hard Rock Hotel & Casino, just off US 441/SR 7 north of Stirling Road at 1 Seminole Way in Hollywood. Phone (954) 327-7625.
A fine way to end a day in Fort Lauderdale is to take an evening stroll down tree-lined Las Olas Boulevard. Let enticing aromas from some of Fort Lauderdale's best restaurants draw you in for a romantic meal. Ask for a table outside, if available; Las Olas is a top-notch spot for people watching. Then stop for a nightcap or a late night snack.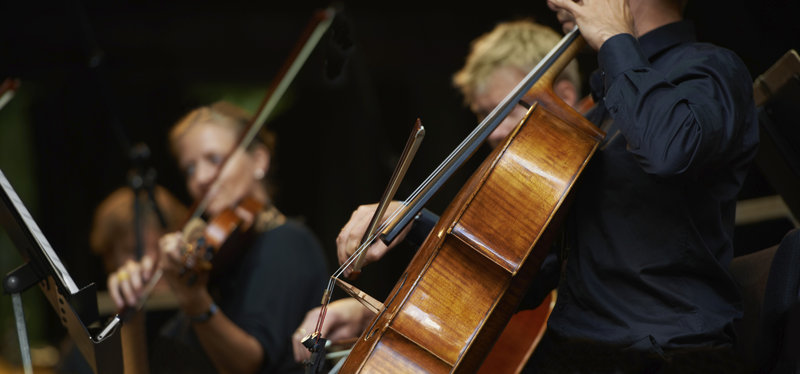 iStockphoto.com / PeopleImages
Performing Arts
Broward Center for the Performing Arts, 201 S.W. Fifth Ave. in the 22-block Riverwalk Arts & Entertainment District, is the setting for events including ballet, opera, Broadway shows, children's theater and concerts; phone (954) 522-5334 or (954) 462-0222.
Parker Playhouse, in Holiday Park at US 1 and N.E. Eighth Street, offers Broadway shows; phone (954) 462-0222.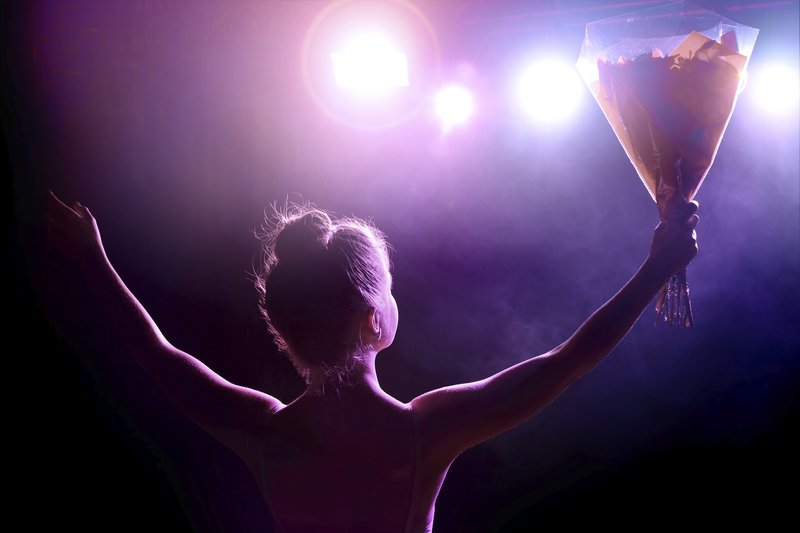 iStockphoto.com / Gregory_DUBUS
War Memorial Auditorium, at 800 N.E. Eighth St. in Holiday Park, seats 2,100 people. Plays, concerts, sports events and exhibitions are presented throughout the year; phone (954) 828-5380.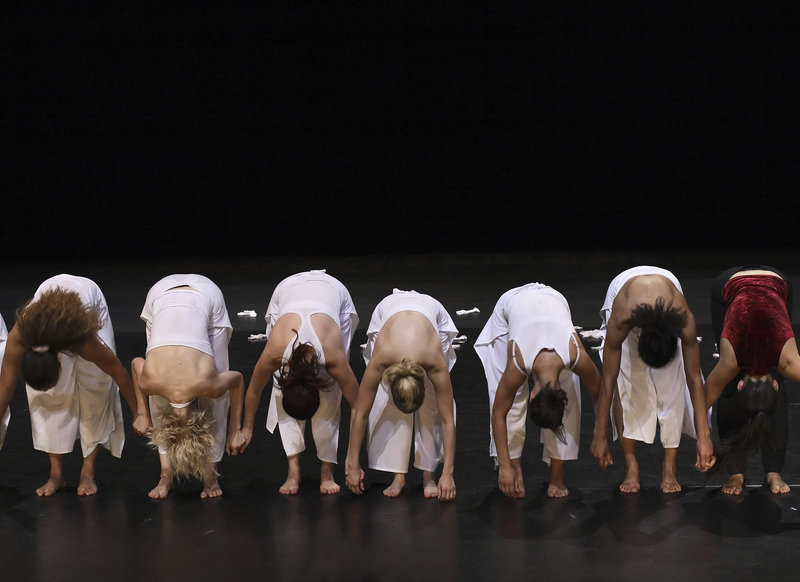 Broward County supports an opera company and ballet, as well as other dance and musical programs. For performance information contact the Cultural Division, (954) 357-7457.
Lauderhill Performing Arts Center, 3800 N.W. 11th Pl. in Lauderhill, is a 1,143-seat venue for music, theater and dance performances and includes an art gallery; phone (954) 777-2055.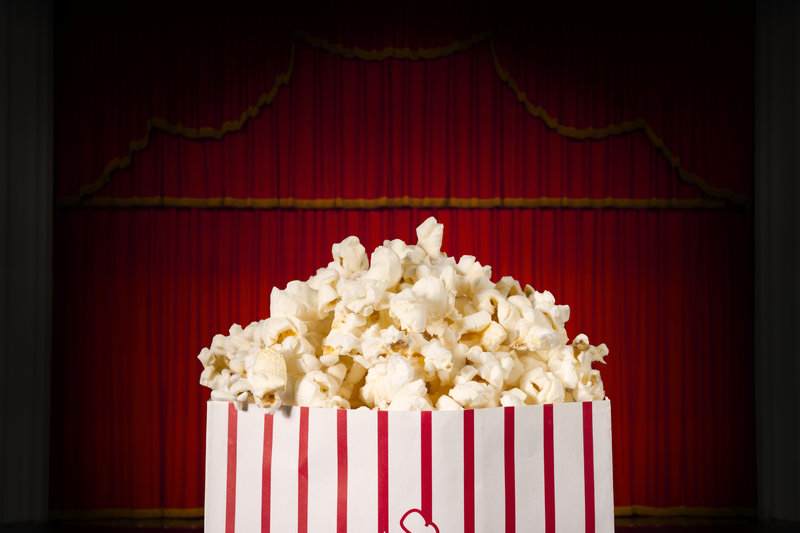 Housed in a former church, Cinema Paradiso, 503 S.E. 6th St., shows a mix of foreign and independent films in addition to revivals of old classics; phone (954) 525-3456.
Boat Tours
Sightseeing cruises along the Intracoastal Waterway and the New River are available aboard the Water Taxi. The craft also offers transportation to restaurants, hotels, shops and attractions. For schedules and information phone (954) 467-6677.
Everglades Day Safari
Lively Canyon, north of Las Olas, specializes in spicy southwestern food, a large selection of tequila drinks and a dessert list not to be overlooked. Try the signature prickly pear margarita.
Once upon a time, a medieval festival opened in southeast Florida. Still going strong after almost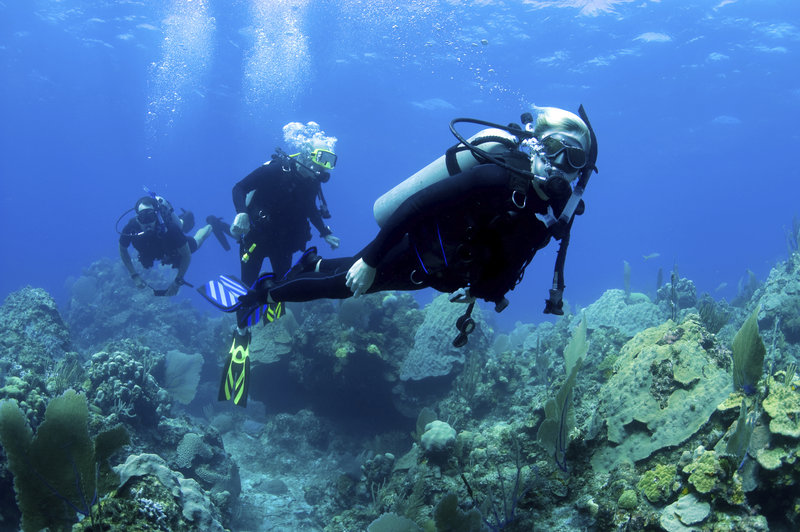 iStockphoto.com / dsafanda
A Diver's Paradise
Fort Lauderdale ranks among the state's top scuba diving destinations, largely due to three parallel natural coral reefs interspersed with artificial reefs lying just offshore. The shallowest natural reef is within 100 yards of the shore at a depth of about 20 feet, making diving here extremely attractive to snorkelers and novice divers. In fact, Greater Fort Lauderdale's 23-mile coastline is the only place in Florida where divers can approach a reef right from the beach.
Artificial reefs—typically comprising submerged concrete or steel—function much like the rocky substrate of natural reefs and serve a two-fold purpose. First, they quickly attract marine organisms essential to the establishment of a food chain, which organisms are then followed by invertebrates, crustaceans, small fish and large predators. In turn, these undersea communities provide divers with alternative neighborhoods to explore, thereby reducing potentially damaging boat and human traffic around natural reefs.
Broward County launched an artificial reef development program in the 1980s. To date, there are more than 100 deployed freighters, tugs, barges, cutters, yachts, dredges, airplanes and scrapped construction materials at various depths. One of the most spectacular dive sites is Tenneco Towers, a retired oil derrick resting in segments near Hallandale Beach.
Ghostly shipwrecks add mystery and excitement to a dive, and Fort Lauderdale's reefs hold the crusty remains of nearly 20. Popular sites include the Glasgow steamer Copenhagen, which slammed onto a reef in 1900 and remained partially submerged for several years before slipping into a shallow grave; the German freighter Mercedes, beached in front of a multimillion-dollar mansion during a 1984 winter storm and later towed offshore; and the Hydro Atlantic, a 300-foot-long dredge that sank off Deerfield Beach en route to salvage in 1987. If hulls could talk, the Ancient Mariner off Pompano Beach might whisper of stalking German U-boats during its service as a U.S. Coast Guard cutter. Technically, the Mercedes and the Ancient Mariner are classified as artificial reefs because they were sunk intentionally at their present locations.
With marine life ranging from sponges and sea fans to a neon kaleidoscope of tropical fish to amberjack, grouper and other game fish, Fort Lauderdale's reefs hold wonders for divers of every skill level. A list of dive sites and operators is available from the Greater Fort Lauderdale Convention & Visitors Bureau; phone (954) 765-4466.