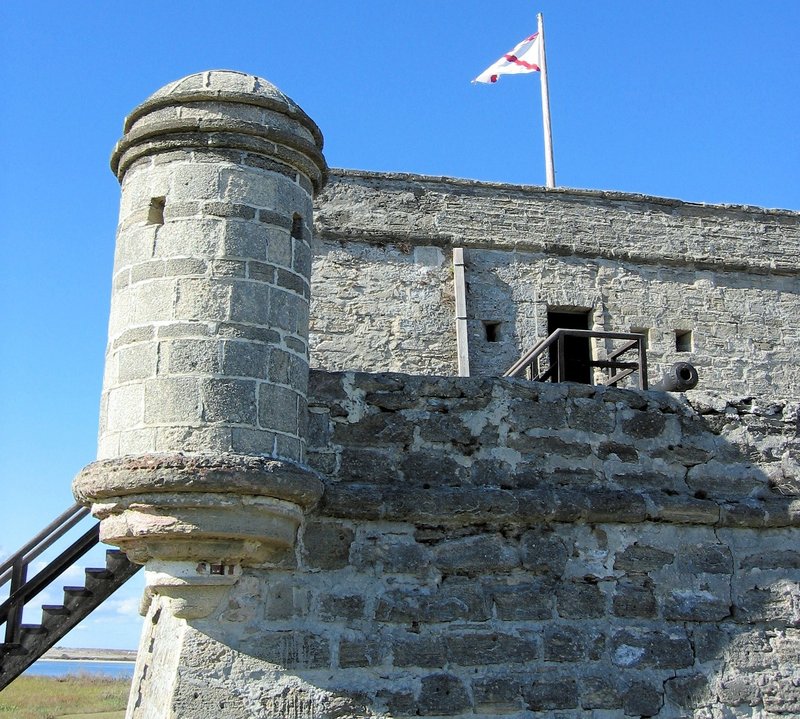 iStockphoto.com / Jon Adair
Description
Off SR A1A 14 miles south of St. Augustine, Fort Matanzas National Monument includes the southern tip of Anastasia Island and the northern third of Rattlesnake Island. There is ferry service to the fort from which the monument took its name every hour on the half hour daily 9:30-4:30; to determine if the ferry is operating, phone (904) 471-0116. Ferry tickets are issued on a first-come, first-served basis and are required for boarding; visitors can pick one up at the visitor center. The fort can be seen from the dock on Anastasia Island.
Built of coquina 1740-42 by the Spanish, Fort Matanzas replaced temporary watch stations that had guarded the southern approach to St. Augustine since 1569. In 1564 French Huguenots established a settlement in the area, threatening the Spaniards with territorial encroachment and what the latter considered to be religious heresy.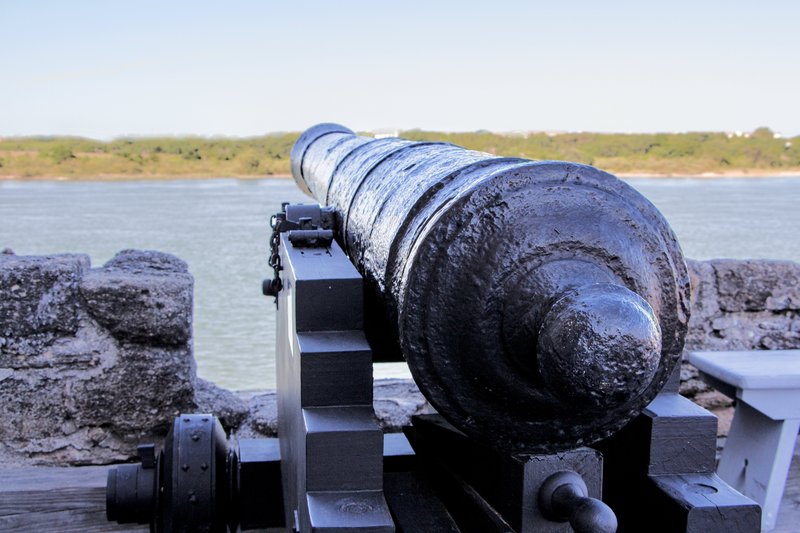 iStockphoto.com / JacksonAltez
Pedro Menéndez de Avilés was sent to remove the French and establish a colony in 1565. Following a hurricane that scattered the attacking French ships, he captured Fort Caroline, about 35 miles north of St. Augustine. Upon returning to St. Augustine, Menéndez located the shipwrecked survivors of the French fleet some 14 miles south of town, where most of them surrendered and were killed.
By the time the Castillo de San Marcos in St. Augustine and Fort Matanzas were built, it was the English that threatened Spanish Florida. After surviving two attacks at the castillo, the Spanish constructed Fort Matanzas watchtower, at the southern approach to the city. Used briefly by the British during the American Revolution, the forts became the property of the United States in 1821. Fort Matanzas and nearly 300 acres of natural barrier island became a national monument in 1924.
A small visitor center on Anastasia Island contains exhibits pertaining to the fort's history. Swimming east of SR A1A at Matanzas Inlet is dangerous because of the currents. Grounds open daily 9-5:30. Visitor center open daily 9-5. Closed Christmas. Free. Phone (904) 471-0116.