Description
To reach Fort McHenry from I-95, take exit 55 (Key Hwy./Fort McHenry Monument) and follow the brown signs on Key Highway to Lawrence Street. Turn south on Lawrence Street and then go east 1 mile on E. Fort Avenue. It also can be reached by the Charm Circulator bus (Banner Route), by local bus Route 1 and by shuttle boat service (in season) from Light St. in the Baltimore Inner Harbor.
Guardian of Baltimore's harbor, Fort McHenry was built 1798-1803. During the War of 1812, when the capture of Baltimore was a major British objective, Fort McHenry's resistance to a 25-hour bombardment saved the city from occupation and inspired the writing of the American national anthem.
Francis Scott Key, a young Georgetown lawyer, had sailed from Baltimore to secure the release of Dr. William Beanes, a friend who had earlier been seized by the British. Detained aboard an American truce ship, Key anxiously witnessed the bombardment of Fort McHenry throughout the day and into the night. After dawn on Sept. 14, 1814, the British guns ceased firing, and the sight of the 15-star, 15-stripe flag still defiantly flying over the fort inspired Key to write the poem "The Star-Spangled Banner" which was set to the British tune "Anacreon in Heaven." It was not adopted as the national anthem until March 3, 1931.
The fort never again came under attack. However, it was an active military post periodically over the next 100 years. The fort is restored to its pre-Civil War appearance. Several of the Star Fort buildings contain exhibits of historical and military memorabilia. The replica flagstaff, from which the flag flies 24 hours a day by presidential proclamation, is in the same location as the original.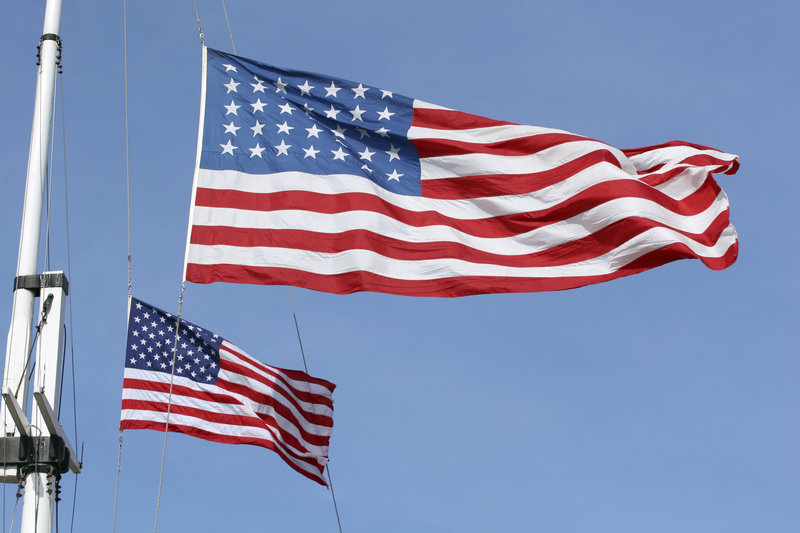 iStockphoto.com / Greg Cooksey
Park orientation, interactive exhibits and a 10-minute movie about the Battle of Baltimore and the writing of "The Star-Spangled Banner" are offered in the visitor and education center. Ranger talks are given daily. Guided activities, weekend performances by the Fort McHenry Guard (Living History unit) and special programs are given in the summer.
Allow 1 hour minimum. Daily 9-6, Memorial Day weekend-Labor Day; 9-5, rest of year. Closed Jan. 1, Thanksgiving and Christmas. Phone ahead to confirm schedule. Fort admission $10; free (ages 0-15 and federal interagency pass holders). Phone (410) 962-4290.
GEM Description
This is the site that inspired Francis Scott Key to write "The Star-Spangled Banner."