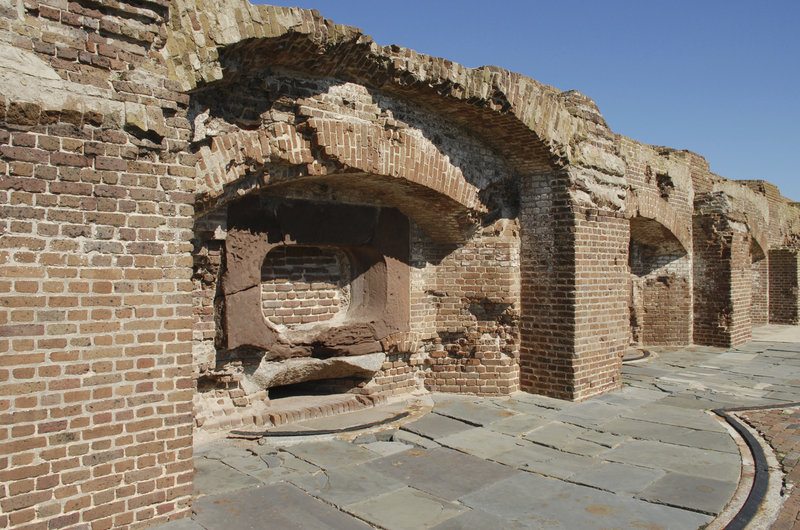 iStockphoto.com / Brian Swartz
Description
Fort Sumter, a brick fortification built 1829-60 on a man-made island in Charleston Harbor, is accessible only by boat. On April 12, 1861, Confederate troops directed the opening shots of the Civil War against Fort Sumter, and after a 34-hour bombardment, the small Union garrison surrendered.
Confederate forces occupied the fort until February 1865, successfully defying the blockade and foiling Federal attempts to capture Charleston, which remained a major port of the Confederacy. The fort contains some large cannons, and projectiles fired during the war still are embedded in the thick walls. A museum displays relics. National Park Service rangers present history talks.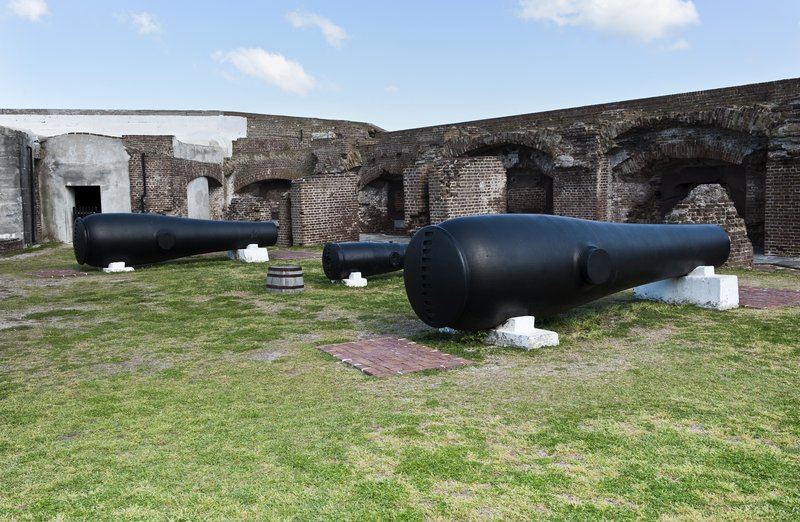 iStockphoto.com / Juanmonino
Allow 2 hours, 30 minutes minimum. Tours depart daily from Liberty Square, 360 Concord St. next to the South Carolina Aquarium, at 9:30, noon, 2:30 and 4, and from Patriots Point Naval and Maritime Museum in Mount Pleasant at 10:30, 1 and 3:30, mid-Mar. through Aug. 20; otherwise varies. Visitors should arrive 30 minutes prior to departure. Visitor center daily 8:30-5. Closed Jan. 1, Thanksgiving and Christmas. Phone ahead to confirm schedule. Fort admission free. Boat tour fare $21; $18.50 (ages 62+ and active military with ID); $13 (ages 4-11). Phone (843) 883-3123 for fort information, or (843) 722-2628 or (800) 789-3678 for boat tour information.
Fort Sumter Tours
GEM Description
Learn about the role this brick fortification on a man-made island in Charleston Harbor played in the Civil War.