Description
Approximately 5 miles west of Baker on SR 488 near the Nevada-Utah border, the 77,180-acre Great Basin National Park, established in 1986, contains many of the features common to the Great Basin, including impressive mountain peaks, lush meadows, sparkling streams, alpine lakes and a small glacier.
Rising abruptly 7,700 feet from the desert floor, the park exhibits a wide variety of plant and animal habitats that range from the Upper Sonoran life zone with its jackrabbits, sagebrush and cacti to the frigid Arctic-Alpine Tundra life zone at the highest elevations.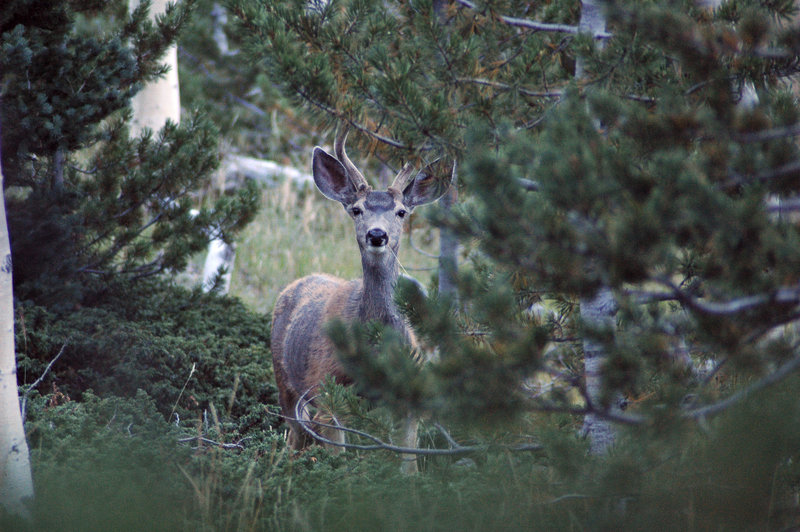 In spring and summer many kinds of wildflowers bloom on the mountain slopes. Pine, spruce, fir and mountain mahogany make up the forests, and wildlife includes mule deer, mountain lions, coyotes, porcupines and golden eagles. Rocky Mountain bighorn sheep, once locally extinct, were reintroduced to this area in 1979.
General Information
A highlight of the park is Lehman Caves, a limestone-solution cave. Cave walks, exhibits, films, maps and park information are offered at the Lehman Caves Visitor Center, 5.5 miles from Baker on SR 488. The center is open daily 8-5, Memorial Day weekend-Labor Day; 8-4:30, rest of year. Closed Jan. 1, Thanksgiving and Christmas. Phone (775) 234-7331.
The Great Basin Visitor Center, north of Baker on the west side of SR 487, is open Tues.-Sat. 11-5, early Apr. to mid-May; daily 8-5:30, mid-May to mid-Sept. Phone (775) 234-7331.
Wheeler Peak Scenic Drive extends 12 miles to the 10,000-foot elevation on the flank of Wheeler Peak. Hiking trails pass several alpine lakes to the 13,063-foot summit or to a rare ancient bristlecone pine forest. Park interpreters conduct various campfire programs in the summer. Drivers of motor homes and trailers longer than 24 feet should not attempt to negotiate Wheeler Peak Scenic Drive.
Camping is permitted at three campgrounds along Wheeler Peak Scenic Drive, at Baker Creek Campground on Baker Creek Road and at Strawberry Creek Campground on Strawberry Creek Road. Fishing for rainbow trout is popular in the park's many clear creeks. Anglers over age 11 need a Nevada fishing license and a trout stamp; both are available in Ely and online. There are no developed cross-country ski trails, but winter brings ample opportunity for backcountry skiing.
Note: A few warnings should be kept in mind when visiting the park. The area is dry, so carry plenty of drinking water when hiking and treat any surface water before use. Rattlesnakes are found at all elevations during warm weather, and extreme weather conditions are likely throughout the year.
ADMISSION
ADMISSION to the park is free. Camping fee is $12.
PETS
PETS must be on a leash at all times. They are not allowed in buildings, in the cave or on any trails except Lexington Arch.
ADDRESS
ADDRESS inquiries to Great Basin National Park, 100 Great Basin National Park, Baker, NV 89311; phone (775) 234-7331.
GEM Description
Flora and fauna in this mountainous park range from that typically found in arid climates to examples that survive in frigid tundra conditions.