In Depth
Because of the harbor (the second largest natural one in the world) that extends inland 26 kilometres (16 mi.), Halifax, the capital of Nova Scotia, was one of the first English settlements in Canada. It was founded in 1749 by Edward Cornwallis, who recognized the site's potential as a naval and military depot. After the British attained supremacy throughout Canada in 1763, Halifax served as the Atlantic headquarters for the British Army and Royal Navy.
Until World War I, Halifax's military character was moderated by a civilian shipbuilding industry, which brought considerable wealth to the port economy. During World War I and World War II the city was part of the North American lifeline to war-torn Europe. Halifax still remains the principal naval outpost on Canada's east coast.
This commercial, administrative and military center of Atlantic Canada is distinguished by a blend of modern office towers and restored buildings. Museums, shops and galleries lure locals and visitors to the city's waterfront boardwalk. Theater, symphony performances, live music, cinemas, pubs and cafés combine to create a lively downtown entertainment scene.
Many of the city's historic buildings were constructed by order of Prince Edward, Duke of Kent, Halifax's commander in chief 1794-1800. Princess Lodge, on Bedford Basin, was his primary residence. The prince commissioned the Town Clock on Citadel Hill to discourage tardiness, designing the four-sided tower so that it could be seen anywhere in town.
Halifax Citadel National Historic Site is one of Canada's most visited attractions. The massive star-shaped fortification, among the best preserved in the country, offers historic re-enactments, museums, a noon gun firing and lofty views of the harbor.
Located on the south shore of Nova Scotia facing the Atlantic Ocean, Halifax has been shaped by its physical location in many ways. On April 16, 1912, the crew aboard the cable repair ship Mackay-Bennett set sail from Halifax to retrieve the corpses of 306 Titanic victims.
Fairview Lawn Cemetery
, 3720 Windsor St., is the resting place for 121 of these individuals, many of whom are unidentified.
Halifax is fortunate to have anything left to preserve, considering the tragic maritime disaster that shook the city at 9:05 a.m., Dec. 6, 1917. The French munitions ship Mont Blanc collided with the steamer Imo in Halifax Harbour, causing a fire that ignited the volatile cargo of the munitions ship. The ensuing explosion literally blew the Mont Blanc to pieces, heaved the Imo onto the Dartmouth shore and leveled the north end of the city, killing more than 2,000 people. Reminders of the event still mark the city, which commemorates the "Halifax Explosion" every year with a ceremony at the Halifax Explosion Memorial Bell Tower in the hilltop Fort Needham Park. Boston, the first city to come to Halifax's aid, receives a Nova Scotian Christmas tree each year.
Getting to the islands can take work, as ferry service varies. McNabs Island, in outer Halifax Harbour, lures hikers and picnickers during warm weather and is accessible by ferry; phone McNabs Island Ferry at (902) 465-4563 or (800) 326-4563. Of historical interest is Fort McNab National Historic Site, which preserves an 1892 fort built to defend the harbor; phone (902) 426-5080. Nearby Lawlor Island is popular with bird-watchers, and stories persist that another harbor island, named Devils Island, is haunted. The Halifax Ferry, the oldest continually running saltwater ferry in North America, crosses the harbor to Dartmouth and Woodside year-round; phone (902) 480-8000.
Sales Tax
Nova Scotia's Harmonized Sales Tax is 15 percent. In addition, a 2 percent accommodations tax is charged for rooms in properties offering 20 or more rentable rooms.
Police (non-emergency)
(902) 490-5020 or (902) 490-7252
Fire (non-emergency)
(902) 490-5530 or 311
Hospitals
Halifax Infirmary (QE II Health Sciences Centre), (902) 473-2700; Dartmouth General Hospital (in Dartmouth), 902-465-8300.
Visitor Information
Halifax Waterfront-Nova Scotia Visitor Information Centre 1655 Lower Water St. HALIFAX, NS B3J 1S2. Phone:(902)424-4248
Air Travel
Halifax Stanfield International Airport is 21 miles north at 1 Bell Blvd., Enfield, NS; phone (902) 873-4422.
Rental Cars
Six rental car companies service Halifax Stanfield International Airport and can be found in the arrivals area.
Rail Service
Rail service is offered with VIA Rail Canada at 1161 Hollis St.; phone (888) 842-7245.
Buses
Maritime Bus has two locations. The Halifax airport location is open daily 10-10; phone (800) 575-1807. The VIA Rail Canada station, 1161 Hollis St., is open daily 6:30 a.m.-7 p.m.; phone (902) 429-2029.
Taxis
A taxi or limousine ride from the airport to Halifax's city center costs about $63. Numerous companies serve the area.
Public Transportation
Public transportation is available by bus and ferry. Halifax Transit offers bus service with nearly six dozen routes in Halifax and nearby rural areas. Fare $2.50-3.50; $1.75-$2.75 (ages 5-15 and 65+); free (ages 65+ Tues. 10-3:30 and after 6 p.m.). Exact fare is required. You must request a transfer at time of boarding. Phone (902) 480-8000 for bus departure details or 311 for general information.
Halifax Transit operates two ferry lines: one to Alderney Landing in Dartmouth and one to Woodside. Transfers may be used on ferries and buses. Fare $2.50-3.50; $1.75-$2.75 (ages 5-15 and 65+); free (ages 65+ Tues. 10-3:30 and after 6 p.m.). Exact fare is required. Phone 311 for general information.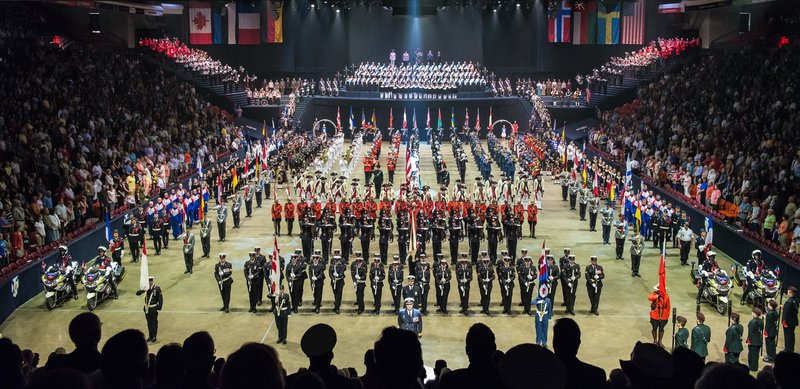 Royal Nova Scotia International Tattoo
What to Do in Halifax
The
Maritime Museum of the Atlantic
(1675 Lower Water St.) examines several hundred years' worth of seafaring stories; discover how the city's shipbuilding industry, the sinking of the Titanic in 1912 and a tragic 1917 fire caused by a ship collision all made their mark on this historic harbor city.
Halifax folks like to have a good time, as evidenced by its multiple festivals year-round. If you're there in summer, which is the most popular time to go, check out the
Royal Nova Scotia International Tattoo
(1586 Queen St.). For 7 days in late June to early July, marching bands, highland dancers, military companies, bagpipe players and acrobats wow audiences in this exciting production.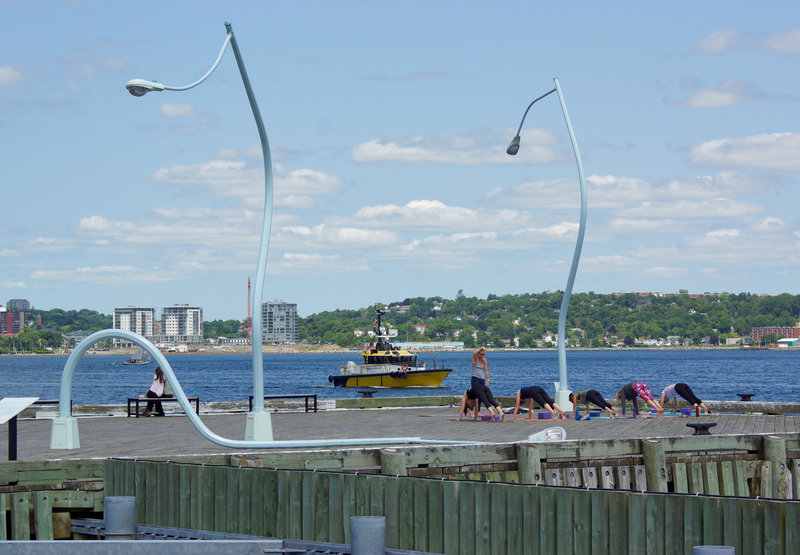 flickr / CC BY/Michael A. Herzog
Mosey along the boardwalk on the Halifax waterfront, which stretches for 10 blocks along the Halifax Harbor, and enjoy some slow-paced sightseeing. If you prefer, save some wear and tear on your feet and shoes and rent a Segway or a bike. When you need a break, plop into one of the huge orange harborside hammocks along the walkway and just watch the passersby.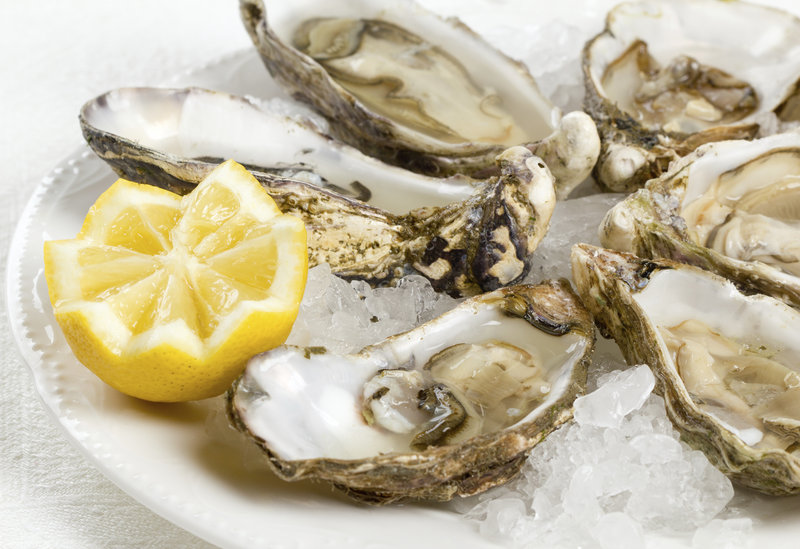 Sample some of the best seafood around. Try
The Press Gang Restaurant & Oyster Bar
(5218 Prince St.), a popular lunch and dinner spot. Flickering candles light up exposed stone walls, creating a romantic atmosphere while you dine on delicious seafood dishes. You'll be able to choose from an extensive selection of raw or baked Atlantic oysters from Nova Scotia, Prince Edward Island and New Brunswick.
Early May to late October is prime whale-watching season and taking a boat tour in search of minke and fin whales is an absolute must-do. Board
Halifax Water Tours
' Haligonian III (1751 Lower Water St.) for a tour in search of Moby Dick's relatives. You'll also see dolphins, seals, tuna and sunfish, and the crew will teach you how to pull a lobster from a trap.
Enjoy the great outdoors, especially in summer when the weather in Halifax is warm but never scorching and cool evenings only require a light sweater. If you like to hike or ride a bike, hit the 74-mile (119 km) Rum Runners Trail running west from Halifax to Lunenburg, passing through picturesque oceanside villages. Go for a scenic drive if that's more your speed—roll the windows down and relish the salty ocean breezes.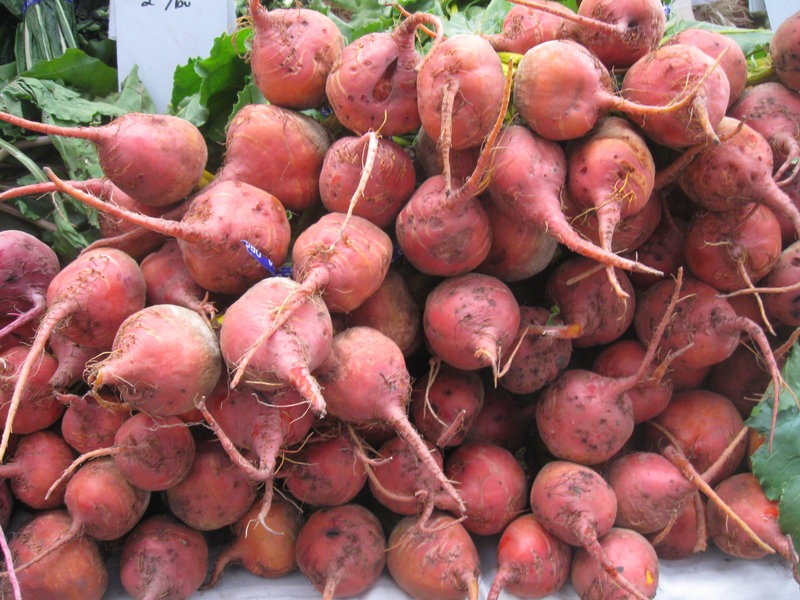 Exploring farmers' markets while you're on vacation is a great way to mingle with the locals and shop for the freshest produce and foods like maple syrup, wine, candies, tea and coffee. You can also pick up some artisan-made trinkets to remember your trip by. The Halifax Seaport Farmers' Market (1209 Marginal Rd.) fills the bill for all of these treats and much more.
The building that houses the
Canadian Museum of Immigration at Pier 21
(1055 Marginal Rd.) was the first stop for more than one million immigrants to Canada, much like New York's Ellis Island. Today the museum shares the personal stories of its citizens and their journeys through oral histories and multimedia exhibits that illustrate how they have shaped the country that became their home.
Take a guided tour of the
Halifax Citadel National Historic Site
(5425 Sackville St.), housed in a star-shaped building downtown that sits at the top of a hill. At this living history museum, interpreters dressed in replicas of mid-1800s uniforms once worn by highlanders and artillery personnel march, re-enact band drills and fire the noon gun daily. Become a soldier for a day and get dressed head-to-toe in those same uniforms, which include red plaid kilts and tall black Glengarry bonnets.
If land-based activities have you feeling like a fish out of water, there's plenty of fun things to do in the ocean. Rent a sailboat for a day and set sail in nearby waters, or try your hand at catch-and-release sportfishing and deep-sea fishing. Don scuba gear and dive down deep to see shipwrecks or just go for a swim at one of the city's soft-sand beaches.
Shopping
Halifax Shopping Centre, 7001 Mumford Rd., features some 170 retailers, including Gap, Pier 1 Imports and Sephora. Spring Garden Road, between Barrington and Robie streets, is home to a variety of specialty shops, boutiques and restaurants.
Halifax is the site of North America's longest-running market, beginning 1750 and continuing every Saturday 7-1 in the 1800s Alexander Keith's brewery on Hollis Street. It is now known as the Historic Farmers' Market to distinguish it from the new Halifax Seaport Farmers' Market, in a sustainable conversion of the former Pier 20 building on the waterfront at 1209 Marginal Rd. The latter has more than 250 vendors selling everything from fresh local produce to meats, bakery items, plants, wine, and arts and crafts. It operates daily, although many vendors only are available on Saturday or when a cruise ship is in port.
Sightseeing
A variety of tours, including biking, fishing, golfing, kayaking, sailing, walking and whale-watching as well as bus excursions, are offered throughout Halifax and the surrounding area; phone Nova Scotia Tourism Agency at (800) 565-0000. Murphy's The Cable Wharf, (902) 420-1015, operates sightseeing bus tours in and around the city as well as a variety of boat tours around the harbor and coast. Atlantic Tours, (902) 423-7122 or (800) 565-7173, specializes in private tours and multi-day tours in Nova Scotia and the neighboring provinces.
Self-guiding tours
Brochures detailing tours of the historic and downtown areas of Halifax are available at the Nova Scotia Provincial Visitor Information Centre, 1655 Lower Water St.; phone (902) 424-4248.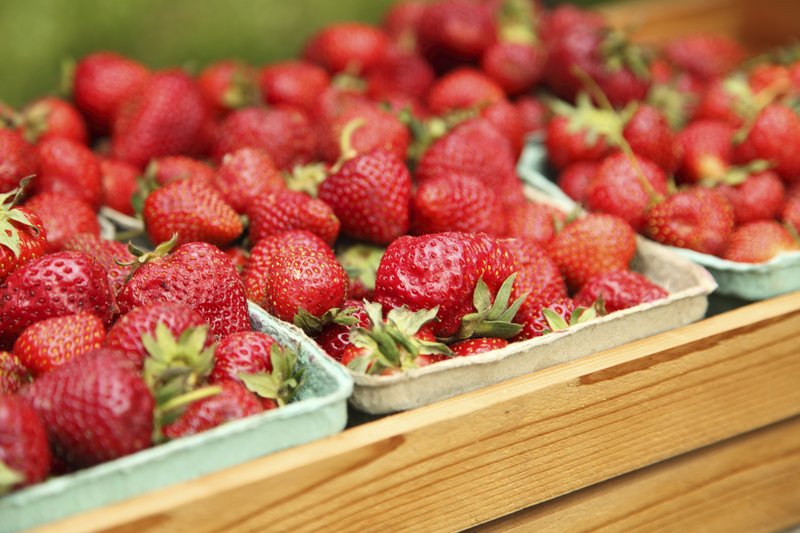 Rob Mattingley/iStockphoto.com
1-day Itinerary
AAA editors suggest these activities for a great short vacation experience.
Morning
Start your day at Halifax Seaport Farmers' Market (1209 Marginal Rd.), created by a royal proclamation in 1750. Although it has changed locations and is now on the waterfront, the bustling market still houses more vendors than you can count hawking locally grown fruits and vegetables, baked goodies, local wine and beer, and fresh meats and fish. If you're looking for out-of-the-ordinary souvenirs, pick up some pewter jewelry, sea-glass art or Mi'kmaq dream catchers. Grab some tea or coffee and a delectable fresh pastry to go, and head out to the boardwalk.
You'll find plenty of selfie opportunities as you stroll along the wooden boardwalk, one of the longest in North America. Pop into some of the galleries and shops along the way, or just window shop. Take a selfie in one of the orange hammocks placed by the city on the boardwalk, and when you see three oddly bent lamp posts (aka the drunken lamp posts) on South Battery Pier near Bishop's Landing, don't resist the urge to snap a pic for your Instagram.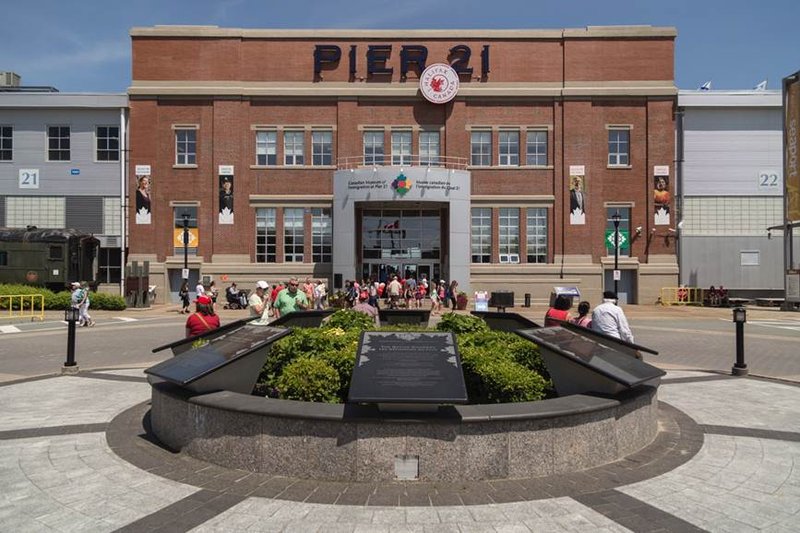 Canadian Museum of Immigration at Pier 21
Explore the
Canadian Museum of Immigration at Pier 21
(1055 Marginal Rd.), where, from 1928 to 1971, 1.5 million immigrants entered to begin new lives as Canadians. Listen to compelling firsthand accounts of what it was like to travel across the Atlantic Ocean, check out the personal belongings and luggage of these newcomers, and wander through the train cars that they rode to their new homes.
Afternoon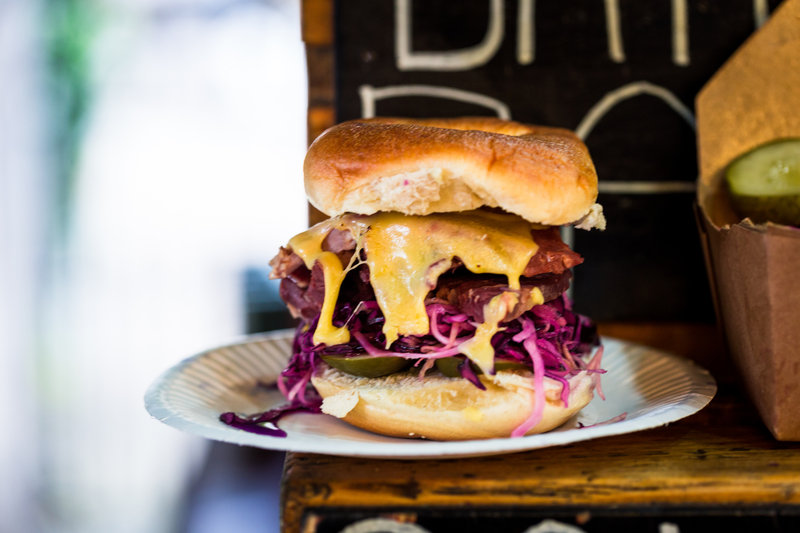 coldsnowstorm/iStockphoto.com
Break for lunch at
The Stubborn Goat Gastropub
(1579 Grafton St.) near the waterfront. Its rustic yet comfy décor will make you feel right at home as you dig into delish dishes like woodstone oven-fired pizzas, tofu bao buns with chili-mango aioli and Buffalo chicken mac and cheese.
Indulge your sweet tooth with some hand-paddled ice cream at Sugah! (1479 Lower Water St.). Watch as locally grown fruits are mixed into your favorite flavor on a marble slab to create inventive combinations; try blueberries mixed into Belgian chocolate. Snap up some candy in flavors that are definitely not run-of-the-mill, like beer-and-pretzel brittle or dark chocolate bars with Nova Scotia sea salt.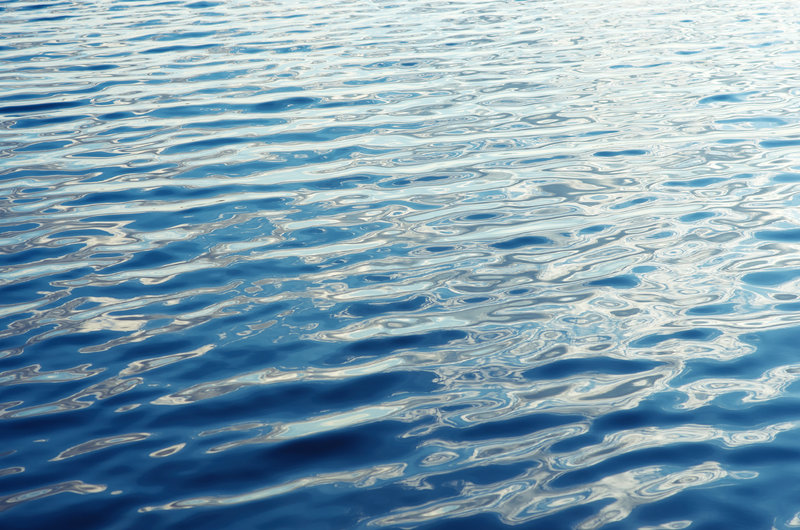 Sergei Dubrovskii/iStockphoto.com
Immerse yourself in the province's marine history at the
Maritime Museum of the Atlantic
(1675 Lower Water St.). The RMS Titanic sank off the coast of Nova Scotia in 1912, and the museum houses a treasure trove of unusual pieces salvaged from the ill-fated ship, including a mahogany cabinet from a first-class bathroom.
Evening
Time for dinner! Grab a table at the
Waterfront Warehouse Restaurant & Oyster House
(1549 Lower Water St.) and dive into heaping plates of local seafood like Digby scallops, clams or lobster. Oyster lovers will be thrilled with the dozen or so varieties they can choose from, all plucked from local waters. Upside-down canoes, oars and ropy nets dangle from the ceiling, so if you like kitschy nautical décor, you've come to the right place.
If the night is still young and you want to sample nightlife Halifax-style, there are plenty of pubs and bars along and near the waterfront. The live music scene is hopping, and fans will easily find a spot to suit their tastes. Take a seat inside The Lower Deck Pub (1887 Upper Water St.) to catch live rock and folk bands, or head to
The Old Triangle Irish Alehouse
(5136 Prince St.) to see Celtic step dancing. For live jazz and blues,
Stayner's Wharf Pub & Grill
(5075 George St.) fills the bill.