Description
Off Hwy. 8 at Maitland Bridge, Kejimkujik (ke-jim-KOO-jik) National Park and National Historic Site encompasses 381 square kilometres (147 sq. mi.) in the southwestern region of Nova Scotia. The park's gently rolling landscape is broken by numerous lakes connected by rivers. Kejimkujik Lake, the park's namesake and largest lake, has many hidden coves and islands. Hundreds of years before the arrival of the first Europeans in Canada, this lake and its surroundings were the home of nomadic Mi'kmaq people.
Kejimkujik Drive (Hwy. 8) follows a series of rivers and lakes which the Mi'kmaq, traveling in canoes, used as a "highway" for more than 1,000 years. Kejimkujik National Park is at the center of the drive, with Annapolis Royal and Liverpool at opposite ends. The route meanders past forested hills, sawmills and Christmas tree plantations.
A mixture of hardwoods and conifers covers low oval-shaped hills that were carved long ago by glaciers. Wildlife includes black bears, white-tailed deer, barred owls, pileated woodpeckers, beavers, bobcats and such water birds as the common loon. A few rare bird species, such as the scarlet tanager and great crested flycatcher, also live in the park's woods. Its wetlands have the largest population of reptiles and amphibians in the Atlantic Provinces.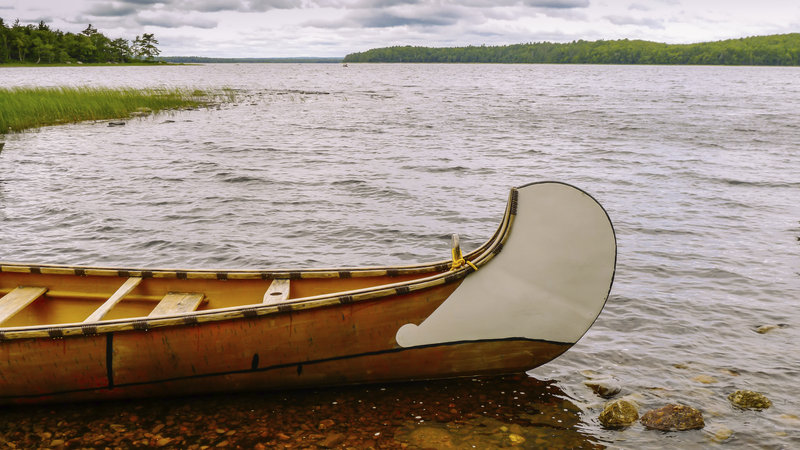 iStockphoto.com / FOTOGRAFIA INC
Canoeing along the connected waterways of the park is one of the best ways to explore its natural beauty. Self-guiding hiking trails are another means for exploration; interpretive signs along the way explain the trail's features. Fall is an especially good time to explore, as the woodlands transform into their autumn colors.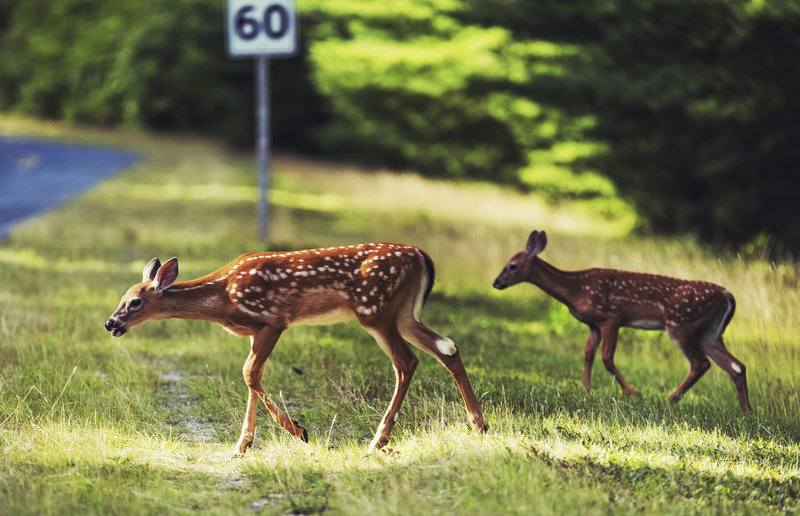 Kejimkujik Seaside is the portion of the park on the wild and isolated stretch of coastline along Nova Scotia's Atlantic shore. Off Hwy. 103, 25 kilometres (16 mi.) southwest of Liverpool, this part of the park features glacier-carved headlands, expansive white beaches and rocky coves. The area also is known for its abundant wildlife. Picnicking is available at the St. Catherines River entrance, an area that also features viewing platforms and two nature trails with interpretive signs. Seals and shore birds are plentiful. Separate admission fees apply.
General Information
The park is open all year. Full services are available mid-June through Labour Day, and limited serves are available late May to mid-June and day after Labour Day to mid-Oct. A summer interpretive program includes exhibits, demonstrations, outdoor theater presentations and nature hikes. Back-country campsites are available along the park's canoe routes and hiking trails; for detailed camping information contact the park's visitor centre.
Summer brings a wide range of programs and activities. A supervised swimming beach is at Merrymakedge. Canoes, kayaks, rowboats, paddleboats and bicycles can be rented daily at Jakes Landing mid-May to mid-October. Picnic lunches can be enjoyed within the comfort of one of the park's warm-up shelters.
The visitor centre is open daily 8:30-8, mid-May to early Sept.; Wed.-Thurs. and Sun. 8:30-6, Fri.-Sat. 8:30-7, mid-Sept. to early Oct.; phone (902) 682-2772 to confirm schedule. Service areas are outside the park boundaries.
ADMISSION
ADMISSION to the park mid-May through Oct. 15 is $5.80; $4.90 (ages 65+); $2.90 (ages 6-16); free (ages 0-5 and persons of Mi'kmaq descent with valid vehicle sticker from band office); $14.70 (family). Free rest of year. Admission to Kejimkujik Seaside free year-round.
PETS
PETS are permitted in the park, but they must remain on a leash at all times and are not permitted on the beaches.
ADDRESS
ADDRESS inquiries to the Superintendent, Kejimkujik National Park and National Historic Site, P.O. Box 236, Maitland Bridge, Annapolis County, NS, Canada B0T 1B0. Phone (902) 682-2772.