Description
In northeastern California, Lava Beds National Monument is reachable from SR 139, following the brown highway signs from Tulelake (the southern entrance road to the monument is paved but in poor repair). Lava Beds National Monument was created from molten lava spewed centuries ago from Medicine Lake volcano. When the lava cooled, the monument's rugged terrain was formed. The 46,500-acre area is characterized by cinder cones, deep chasms and more than 450 lava tube caves of various sizes.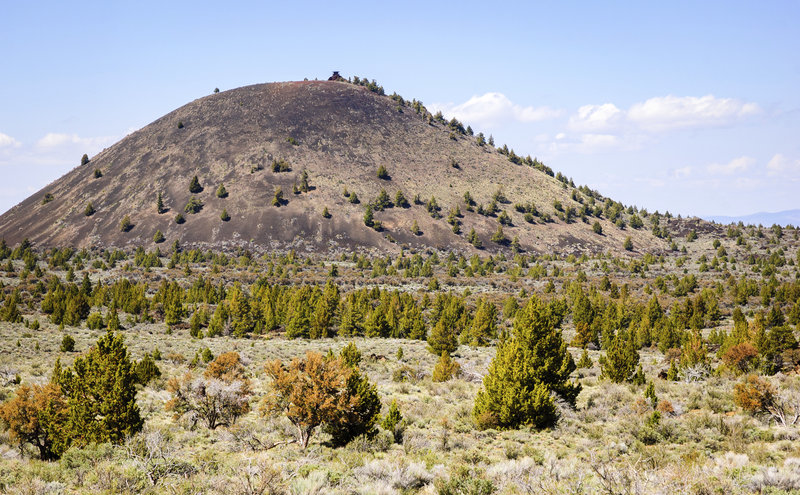 iStockphoto.com / zrfphoto
Some of the caves contain permanent ice. The Modoc Indians used the volcanic formations as fortifications 1872-73 during the only major Indian war fought in California. Visitors can explore a lava tube cave on their own or on a ranger-guided tour offered during the summer. Mushpot, a lighted cave, is accessible from the visitor center parking lot. Flashlights for cave exploration are available at the visitor center. Campfire programs are presented in summer.
Hiking trails, some less than a mile in length, lead to other caves, pictographs and petroglyphs, the fire lookout, crater rims, overlooks and battlefield sites. The visitor center has trail brochures.
Camping is allowed, but no lodgings, supplies, gas or oil are available. Pets on leash are permitted in certain areas of the park, but not on the trails. The monument is open all year, and although there are no specified visiting hours, those planning to camp should arrive before 5 p.m. The geology and history of the area are interpreted at a visitor center.
Visitor Center open daily 9-5:30, June-Aug.; 9-4:30, Sept.-Nov. and Mar.-May; 10-4, rest of year. Closed Christmas. Admission $15 per private vehicle; $10 per person arriving by other means. Cash only. For more information contact the Superintendent's Office, Lava Beds National Monument, P.O. Box 1240, Tulelake, CA 96134; phone (530) 667-8113.
GEM Description
Exploring the national monument's rugged terrain will lead to lava tube caves and volcanic formations used as fortifications by the Modoc Indians.