For much of the globe, the stereotypical perception of Los Angeles is one of a superficial city populated by movie stars, plastic surgeons and towering palms. But Angelenos know the entertainment capital of the world is much more than that. From its glorious natural surroundings and world-class tourist attractions to ethnic neighborhoods with their own unique character, L.A. is a wildly stimulating, very real city where fantasy just happens to be the signature export.
Because L.A. sprawls so vigorously—stretching from the lofty San Gabriel Mountains to the golden shores of the Pacific Ocean—putting together a sightseeing plan is essential. For movie lovers, the Hollywood area should be on the A-list. From the famed TCL Chinese Theatre (formerly Grauman's Chinese Theatre) to Universal Studios Hollywood, a close-up encounter with movie myths and magic is a must. Soaking up rays on one of Southern California's beaches is another quintessential L.A. experience, which is best done at vibrant Venice Beach or the ocean bluffs of Malibu. For skeptics who dismiss L.A. as a cultural wasteland, they obviously haven't gawked at the Renaissance art displayed in the Getty Center or heard the Los Angeles Philharmonic at downtown's Walt Disney Concert Hall. Whether it's shopping in Beverly Hills or nightclub-hopping on the storied Sunset Strip, spirits easily soar in the City of Angels.
In Depth
A place where all your fantasies can come true—where there are no rules, the sun shines all day, and it's nothing but fun? Pinocchio and his pals found Pleasure Island too good to be true. They might have fared better in La La Land or the Circus Without a Tent, a similar place that actually exists—or thinks it does—in the southwest corner of America: Los Angeles.
It's a fantasy world to be sure, but there's so much more to this sprawling metropolis than its gaudy reputation as the capital of the entertainment industry. Hiding behind the glamorous facade—like the man behind the curtain in "The Wizard of Oz"—is a real city neatly concealed by illusion. Since California became a state in 1850, L.A. has grown like a tumbleweed into a colossus—the nation's second biggest city, with a population of nearly 4 million.
The Tongva Indians were the area's first known inhabitants. In 1769 the peaceful tribe greeted a party of Spanish explorers led by the first governor of California, Gaspar de Portola. Unfortunately, with the arrival of Mission San Gabriel two years later, Tongva culture fell into rapid decline. The mission was the first outpost of a new settlement, and on September 4, 1781 Portola's successor, Felipe de Neve, established El Pueblo de la Reina de Los Angeles (The Town of the Queen of the Angels).
In the early 1800s a band of fur trappers led by Jedediah Smith arrived, signifying the first trickle of another flood: a deluge of Americanos intent on taming the Western frontier. Beset by its own problems, the Mexican government left California to fend for itself, and the United States, espousing a philosophy of Manifest Destiny, declared war on Mexico in 1846.
Mexico ceded all land north of the Rio Grande in 1848, within days of carpenter James W. Marshall's momentous discovery of gold at Sutter's Mill near Sacramento. Two years later Los Angeles was incorporated as an American city and designated the county seat. The first federal census in 1850 tallied the town's population as 1,650.
The abundance of gold, both in the earth and in terms of the climate, spurred the rapid development of Los Angeles. The railroad reached Los Angeles from San Francisco in 1876 and within five years, the population numbered 15,000.
The scenery and climate responsible for attracting the multitudes to Southern California in the late 19th- and early 20th centuries also lured the nascent motion picture industry from its East Coast moorings.
In the 1920s real estate was booming, with newcomers arriving at the rate of 350 a day and the city quickly surpassing San Francisco as the state's largest. By the end of World War II, the 'burbs boomed, with an unprecedented demand for housing triggered by military personnel returning home, getting married and starting families. By 1950 the city's population numbered 1.9 million.
Dramatic radio, a hugely popular entertainment medium, migrated from Chicago to Los Angeles after the war. In the 1950s Hollywood beat out New York as the center of TV production as well. The recording industry also chose L.A. as a base for much of its activity, firmly cementing the city's status as the entertainment capital of the planet.
Today, despite decades of earthquakes, racial unrest and the problems associated with rapid growth, the grand dame remains a world-class metropolis, combining glitz and grit to create a unique cosmopolitan flavor. Ten million visitors a year attest to the notion that anything—and seemingly everything—is possible in the City of the Angels.
By Car
Driving to L.A. is a worthy ambition sometimes easier said than done. The major north-south route, I-5, is a heavily traveled freeway that not only bisects Los Angeles proper but also cuts a diagonal swath through the entire metropolitan area. From the north this largely straightforward ribbon of asphalt approaches stealthily through the San Joaquin Valley, crosses the Tehachapi Mountains and sneaks into the city under the auspices of the Golden State Freeway; from the south at San Diego the route follows the coast to Capistrano Beach, turns inland and slithers through south Orange County, then reinvents itself as the Santa Ana Freeway as it passes through Irvine on its way to central Los Angeles.
The primary alternate route, I-405, is content to call itself the San Diego Freeway for its entire length, joining I-5 at San Fernando in the north and Irvine in the south; it avoids the busy downtown L.A. area and much of the commuter traffic, although the 10-mile stretch leading north from Los Angeles International Airport is as heavily traveled as any section of the central route.
From the north, two additional routes, SR 99 and US 101, roughly parallel I-5 on the east and west respectively. SR 99 takes the back road through the San Joaquin Valley via Fresno, merging with I-5 about 8 miles south of Bakersfield. US 101 follows the Salinas River through John Steinbeck country then offers a highly scenic route for much of the 204-mile stretch from San Luis Obispo, hugging the coast at Santa Barbara; the route terminates at I-5 in the heart of Los Angeles.
SR 1, an even more scenic north-south route, traverses the rugged California coast. Outstanding views of Monterey and Big Sur make the highway a favorite of visitors (despite the traffic in the summer months) and a challenge for drivers to keep their eyes on the road and off the oh-so-tempting scenery. The route can be slow and dangerous when fog sets in or rain increases the possibility of slides. SR 1 joins US 101 at Gaviota north of Santa Barbara, then branches off in Oxnard, hugging the coast southward through Malibu, Santa Monica and the vast Los Angeles-Long Beach harbor complex before continuing south through the beach towns of Orange County.
I-15 links Las Vegas and San Diego, and by extension Los Angeles; passing east of L.A., the route is accessible to the area via SR 91 (at Corona), SR 60 (at Ontario) and I-10 (at Rancho Cucamonga). From the east, L.A. is easily reached via I-10 (by way of Phoenix and El Paso), which becomes the San Bernardino Freeway, and I-40 (by way of Flagstaff and Albuquerque). I-40, a fast route across the desert that ends at I-15 in Barstow, shadows historic Route 66—a road studded with the quirky remnants of a bygone America—for much of its length.
Air Travel
Fly the friendly (albeit smog-ridden) skies of L.A. It's easy with five major airports serving the region: Los Angeles International Airport, John Wayne Airport, Long Beach Airport, Hollywood Burbank Airport and Ontario International Airport.
Los Angeles International Airport (LAX), about 20 miles southwest of downtown L.A. at Century and Sepulveda boulevards near El Segundo and Inglewood, is one of the world's busiest, served by some 70 domestic and international air carriers. Roads approaching it are among the region's most congested, as might be expected. Also be aware that the airport is undergoing renovations, so check on the status before you go to see if it will impact your visit.
To reach Santa Monica and the San Fernando Valley, drive north on Sepulveda Boulevard to Manchester Avenue, east to La Tijera Boulevard, then northeast to I-405; the route traverses west Los Angeles on its way north to the Valley. To get to Beverly Hills and Hollywood, take I-405 north to I-10 east (just east of Santa Monica). To reach downtown L.A. and Pasadena take I-105 east direct from LAX to I-110 north. Take I-405 south to reach Long Beach.
While these routes are the most direct, they can also be the most congested. It may be quicker to continue northeast on La Tijera Boulevard to La Cienega Boulevard then head north; it's a straight shot up to the Beverly Hills and Hollywood area. La Cienega intersects Olympic, Wilshire and Beverly boulevards, which run east into downtown. Sepulveda Boulevard, which parallels I-405, may be used as an alternate route to reach West L.A., the Valley and Long Beach. These routes, however, are also traveled by commuters during peak hours and may become snarled with traffic.
Los Angeles County Metropolitan Transportation Authority (Metro) buses, (323) 466-3876, provide access from LAX to many communities. Metro Green Line, which runs from Redondo Beach to Norwalk and connects to downtown L.A. and Long Beach via the Blue Line, provides the free "G" Shuttle between the subway line's Aviation Station and all passenger terminals. FlyAway buses, (818) 994-5554 or (866) 435-9529, operate between the airport and University of California, Los Angeles (UCLA), adjacent to Westwood Village; and between LAX and the Van Nuys Airport bus terminal in the San Fernando Valley.
FlyAway also provides inexpensive express bus service (45 minutes nonstop) between LAX and downtown Los Angeles' historic Union Station. Passengers are picked up on the Lower/Arrivals Level in front of each terminal under green signs labeled "FlyAway, Buses, and Long-Distance Vans." For the return trip, buses depart bus stop 9 at Patsaouras Transit Plaza on the east side of the station (Vignes Street entrance), and drop off passengers at LAX on the Upper/Departures Level in front of each terminal. Buses depart Union Station on the hour and half hour, providing non-stop service every 30 minutes in both directions between 5 a.m. and 1 a.m.; schedules vary by location between 1 a.m. and 5 a.m.
Other LAX bus services picking up passengers under the green signs at each terminal include Mickey's Space Ship Shuttle, (714) 642-5399; and Shuttle One, (310) 670-6666. All three offer service to Disneyland® Resort and Knott's Berry Farm area hotels. Many hotels offer courtesy airport shuttles.
Prime Time Shuttle, (800) 733-8267, and Super Shuttle, (800) 258-3826, offer door-to-door service in Los Angeles and Orange counties. Both pick up in front of the orange signs marked "Shared Ride Vans." Eight taxi companies service the airport, picking up passengers curbside under the yellow signs. Taxis charge a flat rate per trip of $46.50 for trips between LAX and downtown L.A. in either direction, with a $4 surcharge and a minimum of $15 for all trips originating at LAX. Limousines and luxury sedans also can be ordered.
John Wayne Airport (SNA), about 40 miles southeast of downtown Los Angeles at I-405 and MacArthur Boulevard in Santa Ana, is Orange County's primary airport. Sandwiched between Costa Mesa, Irvine and Newport Beach, SNA is served by nine commercial airlines and two commuter lines. To reach Anaheim, take SR 55 north direct from the airport to I-5 northwest; for the most direct route to downtown L.A., continue northwest on the interstate. To reach Long Beach, exit to MacArthur Boulevard by looping around the access road in front of the terminal, and drive northeast to I-405; take the interstate northwest to I-710. For an alternate route to downtown L.A., continue on I-405 to I-110 north. All ground transportation, including buses, shuttles and taxis, will be found on the Lower/Arrivals Level.
Long Beach Airport (LGB), some 22 miles south of downtown L.A. at I-405 and Lakewood Boulevard, is served by four airlines. Airport traffic exits from Donald Douglas Drive east to Lakewood Boulevard. To reach downtown Los Angeles take Lakewood south to I-405, then drive northwest to I-110 north. As an alternative, take Lakewood north to SR 91 or I-105; both routes run west into I-110. Metro Blue Line provides inexpensive transportation to downtown L.A.; the closest subway stop to the airport is Wardlow Station, accessible by taxi.
Hollywood Burbank Airport (BUR), 14 miles northwest of downtown Los Angeles at I-5 and Hollywood Way, is served by six airlines. It's the closest airport to downtown L.A. and Hollywood. To reach downtown, exit the terminal via Thornton Avenue, running east to Hollywood Way; drive north to I-5, then head south on the interstate to I-110 south.
To reach Hollywood, go south on Hollywood Way to Victory Boulevard; head west to SR 170 and take the route south as it joins US 101. Downtown and Hollywood can also be reached by Metro Red Line; the closest subway stop is North Hollywood Station, a short bus ride from the airport. The Amtrak-Metrolink station is walking distance from the main terminal; a shuttle to the station is also available.
Ontario International Airport (ONT), about 40 miles east of downtown L.A. at I-10 and Archibald Avenue in San Bernardino County, is served by seven airlines. To reach Los Angeles, take Vineyard or Archibald avenues north from the airport, then drive west on I-10 through the San Gabriel Valley to the route's junction with US 101, which heads west into downtown.
Rail Service
It's almost worth traveling by train just to experience Union Station, the combination Spanish Revival-Art Deco-Streamline Moderne-style terminal at 800 N. Alameda St., near Olvera Street and Chinatown. Amtrak trains, (800) 872-7245, use the station, as well as depots throughout the region including Anaheim, Burbank, Chatsworth, Fullerton, Glendale, Irvine, Riverside, San Clemente and Van Nuys.
Amtrak's Pacific Surfliner trains connect Los Angeles with San Luis Obispo, Santa Barbara and San Diego; the Coast Starlight links L.A. with Santa Barbara, Oakland, and Sacramento. The Southwest Chief provides connections to Fullerton, Riverside and San Bernardino; California Thruway Motorcoaches offer service to Bakersfield. Passengers must have valid photo ID; those boarding at unstaffed stops can purchase tickets in advance from a ticket agency or the conductor.
Buses
Greyhound Lines Inc., (800) 231-2222, has a terminal at 1716 E. 7th St., near Alameda Street, about 1.5 miles south of Union Station. Caveat emptor: ticket purchase does not guarantee a seat on the bus.
Street System
Los Angeles area traffic is not for the faint of heart. Cowardly Lions had best employ public transportation or other means of locomotion. That said, driving is the easiest way—and often the only option—to getting around the metro area. The result is a volume of traffic seldom encountered outside the likes of Beijing; L.A. reportedly has one car for every 1.8 residents. Visitors should try to avoid freeways and major thoroughfares during weekday rush periods, roughly 5:30-10 a.m. and 3-7 p.m.
Downtown L.A. is laid out largely like a grid, though it is slightly askew from a north-south axis. SR 110, US 101, I-10 and Alameda Street border the downtown core. One-way streets abound with Figueroa and Main streets the major northbound one-ways; Grand Avenue, Flower and Spring streets are the prime southbound one-way routes.
City driving is typically less complicated on the major boulevards, such as Sunset and Wilshire—which run from downtown L.A. all the way to the ocean—Olympic, Santa Monica and La Cienega. Oversize street signs are a big help, easily legible from far enough away to permit decisions before reaching major intersections; however, this is not always the case. In many outlying communities signs carry not only the name of the street but the name of the town as well.
The speed limit on most streets is 35 to 40 mph or as posted; residential areas are limited to 25 mph. Freeway speed limits are generally 65 mph. Motorists may be cited for driving at speeds considered dangerously slow as well as dangerously fast. Right turns on red are permitted unless otherwise posted; U-turns at intersections are similarly permitted. Cellphone usage while driving is unlawful.
Pedestrians crossing the street in a marked crosswalk or at an intersection in an unmarked crosswalk always have the right of way.
The Freeways
Winston Churchill once said democracy was the worst form of government—except for all others. The same might be said of L.A.'s extensive freeway system. Its involved interchanges, myriad access ramps and potentially confusing exit signs can bewilder a motorist unfamiliar with the territory. Without the freeways, however, getting around the metropolitan area would be difficult to nearly impossible. Although traffic flow on the city's surface streets is generally good outside peak hours, the freeways typically provide faster and safer transportation for the greater distances area residents are accustomed to traveling daily.
Carpool lanes, also known as Diamond lanes or HOV (High Occupancy Vehicle) lanes, require a minimum of two and occasionally three occupants per vehicle. Southern California's carpool lanes operate 24 hours a day. It is unlawful to cross the double yellow lines of a carpool lane—you may be ticketed. Unfortunately, entrance and exit points or "windows," indicated by signs or broken double yellow or white lines, are sometimes few and far between.
The San Diego Freeway (I-405), the Ventura Freeway (US 101/SR 134) and the Foothill Freeway (I-210) are the completed freeway bypasses of downtown Los Angeles. Other routes, usually named for their ultimate destination, pass through or near central L.A. For example, the southbound Harbor Freeway (I-110) leads to San Pedro and the harbor district, while the southeastbound Santa Ana Freeway (I-5) leads to Anaheim and Santa Ana; they are two of the most heavily traveled highways in the country. Note: I-5 is undergoing changes; check current news to see if work will impact your drive.
The cardinal rule for driving L.A. freeways is PLAN AHEAD. If you lack an onboard navigation system, study your map carefully before you start the engine and familiarize yourself with the exact route you plan to take; jot down highway numbers and directions, as well as major interchanges and the exit or two preceding the one you plan to take.
Newbies will want to avoid weekday rush hours whenever possible, roughly 5:30-10 a.m. and 3-7 p.m. Saturday and Sunday afternoons can be extremely busy as well, especially I-405 through West Los Angeles, and US 101 between downtown L.A. and Hollywood. On hot summer weekends, beware the westbound I-10 heading into Santa Monica.
If you must, you must, but have an alternate route in mind in case of exceptionally heavy congestion. Use Riverside Drive in place of I-5 and US 101; try Figueroa Street instead of I-110 and Washington Boulevard instead of I-10 west of downtown. Keep your radio tuned to KNX 1070 AM to catch traffic reports and SigAlert bulletins (closure of at least one traffic lane for 30 minutes or more); reports are every 10 minutes on the 5s (8:05, 8:15, etc.). Recorded information on road conditions is available from California Department of Transportation (Caltrans).
Parking
Street parking is hard to come by on downtown streets, where not prohibited altogether. Parking regulations are strictly enforced, and meter maids will do whatever it takes to meet their quota; garage and lot parking are the safest bets, and sometimes surprisingly inexpensive.
In downtown L.A., expect to pay $4-$8 per half-hour or $8-$37 per day; Grand Park and the Financial District tend to be the most expensive. Rates outside downtown are not as high, although some parking lots in Hollywood and West Hollywood (especially along the Sunset Strip) can be pricey on weekend nights. Always check to see if the establishment you're visiting offers free or validated parking.
Taxis
Taxis are plentiful downtown and at major tourist sites. They can be hailed or boarded from stands found at the airport, Union Station and major hotels. The base rate is $2.85 at flag drop and $2.70 per mile. The fixed fare between LAX airport and downtown is $46.50 plus a $4 surcharge for fares originating from the airport.
Some large companies are Checker, (800) 300-5007; Independent (800) 521-8294; United Independent, (213) 483-7660 or (800) 892-8294; and Yellow Cab, (213) 808-1000 or (800) 200-1085.
Public Transportation
Yes, Virginia, L.A. does have a subway, although the municipal padres waited until the 1990s, by which time it was almost prohibitively expensive to build one. Believe it or not, the city actually had a subway in the '20s, part of the legendary Red Car trolley system devised by real estate magnate Henry Huntington, whose former estate is now the Huntington Library, Art Collections and Botanical Gardens. The Pacific Electric Railroad network he started in 1901 eventually had 600 trains carrying 400,000 passengers a day through a central terminal—until people started moving out to the suburbs and buying cars. (For an entertaining take on the city's earlier transportation system, see the 1988 comedy "Who Framed Roger Rabbit.")
Metropolitan Transportation Authority (Metro) operates nearly 200 bus routes throughout the L.A. area, including many that run to major tourist attractions. Information and maps are available at Metro Customer Centers at Union Station/Gateway Transit Center, East Portal, Mon.-Fri. 6 a.m.-6:30 p.m.; Wilshire Boulevard/La Brea Center, 5301 Wilshire Blvd., Mon.-Sat. 9-5; Baldwin Hills Crenshaw Center, 3650 Martin Luther King Blvd., Suite 189, Tues.-Sat. 10-6; East Los Angeles Center, 4501 "B" Whittier Blvd. (on Ford north of Whittier), Tues.-Sat. 10-6.
The Orange Line makes seven stops on its 40-minute run, picking up where the Red Line leaves off at North Hollywood and traveling west to Warner Center in Canoga Park.
Metro's 10-stop Silver Line begins in El Monte at Santa Anita Avenue, connects with the Gold, Red and Purple lines at Union Station and then parallels the Blue Line ending at Artesia Transit Center. It links to the Green Line at Harbor Freeway.
Metro also operates the city's light rail system, which has six lines running roughly 4 a.m.-1 a.m. Metro Red Line traverses L.A. from downtown's Union Station (Alameda Street between Caesar E. Chavez Avenue and US 101) to NoHo—North Hollywood's Arts District—making 14 stops on its 30-minute run. The Red Line zips south on Hill Street to 7th Street (where it connects with the Blue Line) and Wilshire Boulevard, then north on Vermont Avenue to Hollywood Boulevard, then west to Highland Avenue and north through the Cahuenga Pass to Universal Studios, ending at Lankershim and Chandler boulevards.
The eight-station Purple Line follows the path of the Red Line (from which it was split) from Union Station to Wilshire Boulevard and Vermont Avenue, then continues on its own to Wilshire and Western Avenue; it concludes its 15-minute run across the street from the historic Wiltern theater.
The Blue Line makes 22 stops (including the Los Angeles Convention Center) on its 22-mile run from 7th Street/Metro Center in downtown L.A. to Pacific Avenue in downtown Long Beach, near Grand Park. The 55-minute route roughly parallels the southbound I-110; it links to the Green Line at Imperial Highway and Wilmington Avenue, near Watts Towers of Simon Rodia State Historic Park.
The 20-mile Green Line follows I-105 as an east-west corridor across southern Los Angeles County. Making 14 stops on its 35-minute run from Redondo Beach to Norwalk, it provides access to Los Angeles International Airport via shuttle bus from its Aviation Station.
The Gold Line roughly parallels westbound I-210 and southwestbound SR 110 on its approximately 75-minute run from eastern Pasadena to Union Station. From there it loops east toward its terminus at Atlantic Boulevard in the heart of East Los Angeles.
The Expo Line runs alongside Exposition Boulevard most of its 50-minute run from 7th Street/Metro Center in downtown L.A. to the University of Southern California and then east to Santa Monica.
The basic fare is $1.75 per single ride, with discounts for ages 62 and older and persons with disabilities (the system is fully accessible). Note: A $7 Metro Day Pass is available on all buses and at all train stations. The pass provides virtually unlimited bus and subway travel for the day; minimal zone charges may apply on freeway express buses. A $25 weekly pass and a $100 monthly pass also are available, as are semi-monthly passes. Timetables, route maps and multi-language pocket guides are available free by mail; phone (213) 626-4455.
Metrolink, a regional commuter rail system, operates seven lines serving 56 stations from Union Station/Gateway Transit Center, connecting downtown L.A. with Anaheim, Burbank, Buena Park, Claremont, Irvine, Northridge, Oceanside, Lancaster, Oxnard, Riverside, San Bernardino, San Juan Capistrano and Simi Valley. The Ventura County, Hollywood Burbank Airport, Riverside and 91 lines operate Monday through Friday only. The Orange County, Antelope Valley and San Bernardino lines run daily. Metrolink also operates the Inland Empire-Orange County line between San Bernardino and Oceanside that does not go into L.A. For schedule and fare information phone (800) 371-5465.
DASH (Downtown Area Short Hop) is an efficient minibus shuttle system serving downtown L.A. with five weekday routes and two weekend routes. The frequent and inexpensive buses (free with Metrolink ticket stubs) connect points of interest—including museums, retail stores, major hotels and Metro stations—in Chinatown, Little Tokyo, the Arts District, the Financial District, the Jewelry District, the Fashion District and the Exposition Park neighborhood. DASH runs additional lines in Hollywood/West Hollywood, Van Nuys and many other neighborhoods. Fare is 50c per single ride; 25c for ages 65 and older and persons with disabilities. Phone 808-2273 in the 213, 310, 323 or 818 area codes.
Santa Monica's Big Blue Bus operates a fleet of state-of-the-art coaches serving West L.A., Beverly Hills, and LAX; Big Blue's Freeway Express provides transportation between Union Station/Gateway Transit Center and Santa Monica, with additional stops in downtown L.A. Phone (310) 451-5444.
Orange County Transportation Authority (OCTA) rides herd over 79 bus routes that traverse the county from north to south, providing access to tourist attractions, beaches, train depots and shopping centers. Phone (714) 636-7433.
Many Southern California communities operate their own mini-transport networks. Pasadena Transit's eight-route bus system links the city's downtown attractions and the Metro Gold Line; phone (626) 398-8973. The Port of Los Angeles Waterfront Red Car Line connects the port's waterfront attractions with historic downtown San Pedro, using exact replicas of original Red Cars. Note: As of late September 2015, the Red Car line has been suspended due to the Sampson Way Realignment Project; the San Pedro Waterfront Trolley will increase service during this time.
Sales Tax
State and county sales taxes total 8.75 percent in Los Angeles. A lodging tax called a transient occupancy tax of 12 to 14 percent also is levied along with an 8.25 percent rental car tax.
Police (non-emergency)
(877) 275-5273 (within the city of Los Angeles only)
Hospitals
Kaiser Permanente-Los Angeles Medical Center, (323) 783-4011; LAC+USC Medical Center, (323) 409-1000; Providence Little Company of Mary, (310) 832-3311; Ronald Reagan UCLA Medical Center, (310) 825-9111; Valley Presbyterian Hospital, (818) 782-6600.
Newspapers
The major daily newspapers in Los Angeles are the Los Angeles Times and the Daily News. The free LA Weekly, with its heavy emphasis on arts, entertainment, dining and in-depth features, is widely available around the region.
Radio
KNX (1070 AM) provides a steady stream of news, weather and traffic information all day long; KCRW (89.9 FM) is a member of National Public Radio; KFI (640 AM), KABC (790 AM), KRLA (870 AM) and KFWB (980 AM) are talk radio stations.
Visitor Information
Los Angeles Tourism & Convention Board Visitor Information Center 6801 Hollywood Blvd. LOS ANGELES, CA 90028. Phone:(323)467-6412
Los Angeles Chamber of Commerce 350 S. Bixel St. LOS ANGELES, CA 90017. Phone:(213)580-7500
Air Travel
The Los Angeles area is served by several airports including Los Angeles International Airport (LAX), which is about 20 miles southwest of downtown L.A. Several other airports serve the area.
Rental Cars
Most major car rental agencies serve Los Angeles. Hertz, (800) 654-3080, provides discounts to AAA members.
Rail Service
It's almost worth traveling by train just to experience Union Station, the combination Spanish Revival-Art Deco-Streamline Moderne-style terminal at 800 N. Alameda St., near Olvera Street and Chinatown. Amtrak trains, (800) 872-7245, use the station, as well as depots scattered throughout the region.
Buses
Greyhound Lines Inc., (800) 231-2222, has a terminal at 1716 E. 7th St., near Alameda Street, about 1.5 miles south of Union Station. Caveat emptor: ticket purchase does not guarantee a seat on the bus.
Taxis
Taxis are plentiful downtown and at major tourist sites. They can be hailed or boarded from stalls found at the airport, Union Station and major hotels. The base rate is $2.85 at flag drop and $2.70 per mile. The fixed fare between the airport and downtown is $46.50 plus a $4 surcharge for fares originating from the airport. Some large companies are Checker, (800) 300-5007; Independent (800) 521-8294; United Independent, (213) 483-7660 or (800) 892-8294; and Yellow Cab, (424) 222-2222 or (800) 200-1085.
Public Transportation
Transportation by bus, minibus shuttle, light-rail and subway is available in Los Angeles.
Essentials
Step aboard an automated tram for a short ride up to the
Getty Center
(1200 Getty Center Dr.), a spectacular billion-dollar complex in the foothills of the Santa Monica mountains noted for the extensive art collection of the J. Paul Getty Museum and panoramic views (on a clear day) of Los Angeles from its travertine-clad terraces.
Rehearse your acceptance speech as you prepare to receive the GRAMMY Award for Best New Artist—well, at least you can pretend to—downtown at
The GRAMMY Museum at L.A. Live
(800 W. Olympic Blvd.), which not only shows you what it's like backstage at the GRAMMY Awards, but also gives you the run down on everything to do with the recording industry using three floors full of high-tech video displays and state-of-the-art sound systems.
Explore the rugged Southern California landscapes via hiking trails within
Griffith Park
(4730 Crystal Springs Dr.), an urban oasis sprawling across more than 4,200 acres and the setting for dozens of films, including "Back to the Future," "The Terminator" and the 1955 James Dean classic, "Rebel Without a Cause," shot at the beautiful Art Deco
Griffith Observatory
(2800 E. Observatory Rd.).
Admire the pagoda-style rooflines, rich colors and graceful calligraphy on your way to having dim sum in
Los Angeles Chinatown
(977 N. Broadway St.).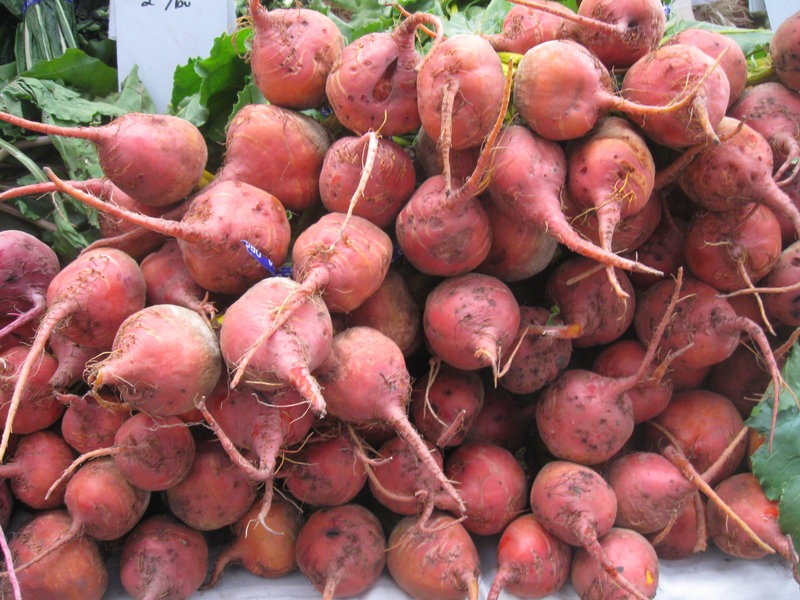 Greg Weekes / AAA. Photo submitted by Greg Weekes
Succumb to the temptations lurking in
Farmers Market
(6333 W. 3rd St.) food stands or pick up the perfect gift in one of the specialty shops.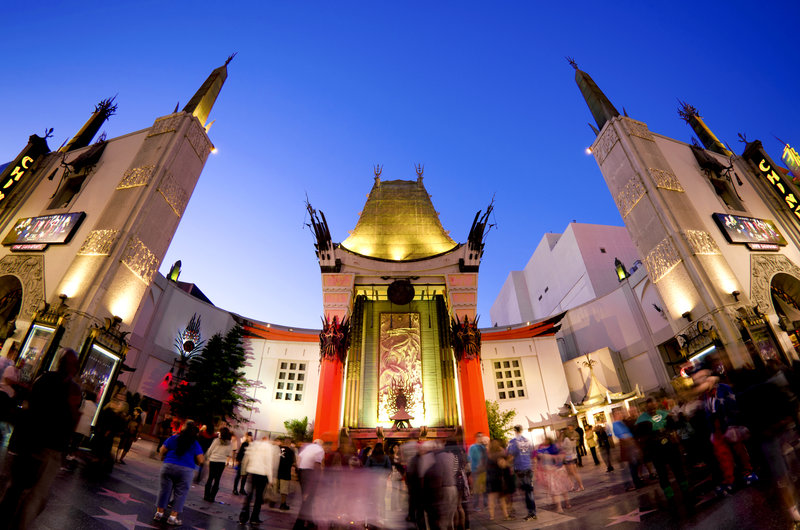 iStockphoto.com / gregobagel
Compare hands and feet with such "Who's Who of Tinseltown" personalities as Judy Garland, Jimmy Stewart, Jack Nicholson and Samuel L. Jackson in the forecourt of
TCL Chinese Theatre
(6925 Hollywood Blvd., Hollywood).
Channel Bogey and Bacall and sip martinis in a classic Hollywood watering hole such as
Musso & Frank Grill
(6667 Hollywood Blvd., Hollywood). Or slip into designer threads and hit a slick Tinseltown nightclub.
Pack a box dinner and a bottle of wine and picnic in the moonlight during a summer concert at the
Hollywood Bowl
(2301 N. Highland Ave., Hollywood).
Window-shop along Rodeo Drive (bordered by Santa Monica and Wilshire boulevards, Beverly Hills), a stretch of sidewalk anchored by the glamorous Two Rodeo "mall" on one end and the swank Rodeo Collection on the other.
Lace up a pair of rented skates and roll amid the colorful characters on the
Ocean Front Walk
(1800 Ocean Front Walk, Venice).
Soak up the old-fashioned atmosphere of
Santa Monica Pier
(200 Santa Monica Pier, Santa Monica), which opened in 1909, and browse the curio shops, touch a sea cucumber at the aquarium or muss your hair while plummeting down a roller coaster.
Immerse yourself in the still-thriving surf culture that was born in Malibu in the 1950s and '60s.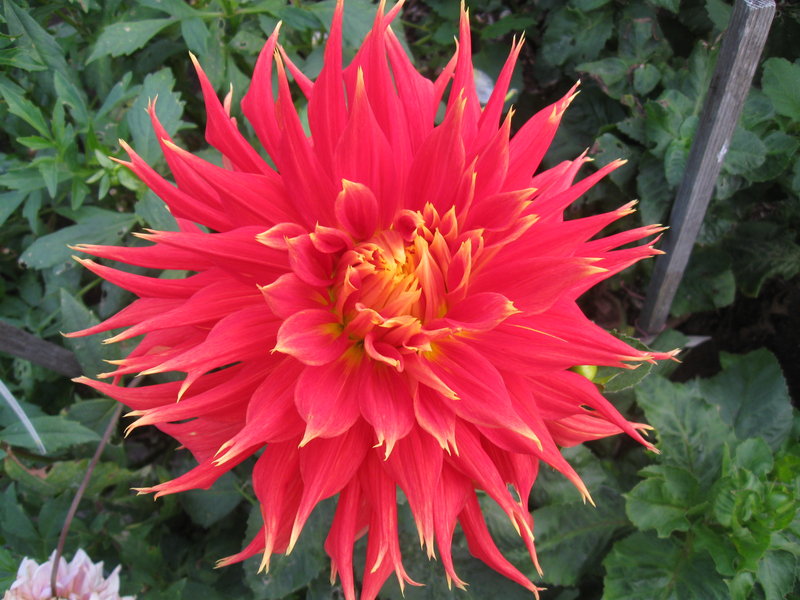 Greg Weekes / AAA. Photo submitted by Greg Weekes
Wander among historical buildings representing distinct eras in California's history at the
L.A. County Arboretum and Botanic Garden
(301 N. Baldwin Ave., Arcadia), including the lovely 1885 Queen Anne Cottage, a coach barn, an 1840 adobe and the 1890 Santa Anita railroad depot. Step even farther back in time with a stroll through The Prehistoric Forest, where you'll find plants and trees from ancient rain forest areas of the Americas.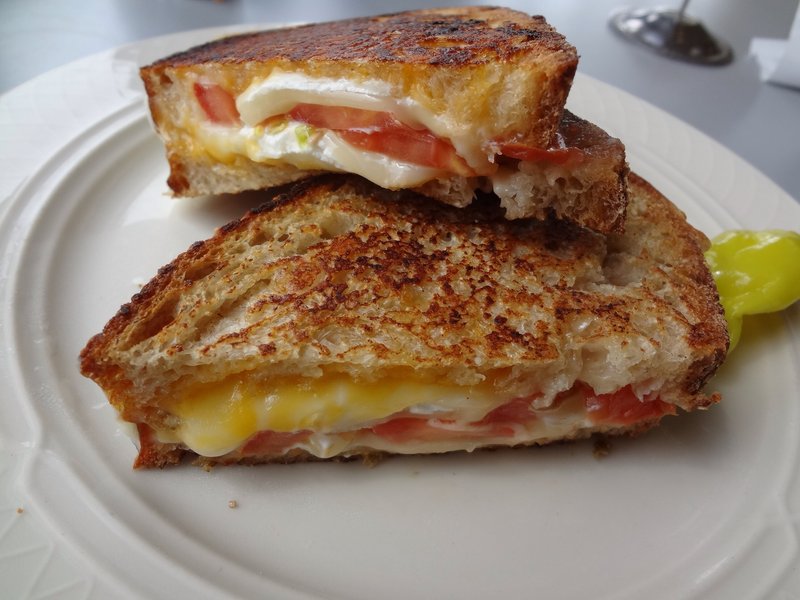 Under 13
Hollywood's grand old
El Capitan Theatre
(6838 Hollywood Blvd.), opened in 1926, is the spot to take kiddies to the latest blockbuster. Afterward, little ones can meet costumed characters, usually those from the flick they just saw. Next door at Disney Studio Store and Ghirardelli Soda Fountain Chocolate Shop (6834 Hollywood Blvd.), kid-friendly fare (think hot dogs, grilled cheese and milk shakes) fills the menu while the store sells souvenirs.
Andrew FastLizard4 Adams / flickr
The
California Science Center
(700 Exposition Park Dr.) appears on every L.A. grade-schoolers' field trip calendar and should be on your itinerary as well. Hundreds of hands-on exhibits teach fertile minds about basic science, nature and technology. The IMAX Theater boasts a seven-story screen, and the Weingart Gallery hosts major traveling exhibitions. Need more? The center is the home of retired Space Shuttle Endeavour.
On a smaller scale, but no less fun, Pasadena's imaginative
Kidspace Children's Museum
(480 N. Arroyo Blvd.) rolls out the fruit juice-stained carpet for the under-13 set with a host of indoor and outdoor interactive exhibits and play areas.
Teens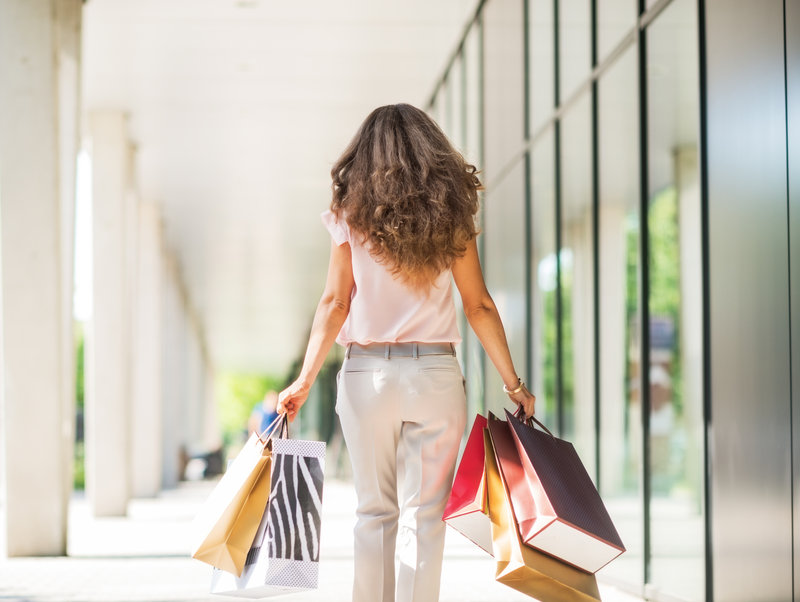 Let's face it: Many teens simply want to hang out, shop, text and sulk. Enter Hollywood & Highland (6801 Hollywood Blvd.), an open-air mall across the street from El Capitan Theatre and home to Lucky Brand Jeans, Q and more. Along the same lines, Santa Monica's Third Street Promenade (Santa Monica Blvd. & 3rd St.) does the trick with retailers like Adidas, Anthropologie and Quiksilver. Junior fashionistas who worship at the US Weekly altar should plan a boutique-crawl down Roberston Boulevard, where celeb sightings (of the TMZ variety) abound.
Smart-alecky teens will get a kick out of the world-famous freak show that is the
Venice Beach's Ocean Front Walk
(1800 Ocean Front Walk), a sun-splashed promenade packed with wacky sidewalk performers, oddball merchandise stands, surf shops, greasy pizza-by-the-slice joints and a colorful crush of SoCal humanity.
Larry Brownstein / Getty Images
Pack the cooler and slather on the sunblock. No trip to L.A. is complete without a beach day. You can't go wrong with Malibu or South Bay strand areas like Manhattan Beach. At SoCal's most popular meeting of surf and sand, Santa Monica , you'll also find amusement park rides, midway games, gift shops and eateries at
Pacific Park
(380 Santa Monica Pier) on the
Santa Monica Pier
(200 Santa Monica Pier).
More theme park than work-a-day movie studio,
Universal Studios Hollywood™
(100 Universal City Plaza, Universal City) amps up its behind-the-scenes tour with an animatronic Jaws, the King Kong 360 3-D experience and all sorts of special effects razzle-dazzle.
With the ocean at its doorstep, a natural fit for SoCal is the
Aquarium of the Pacific
(100 Aquarium Way, Long Beach). More than 11,000 creatures swim, crawl and fly through some 50 exhibits. Everyone will love petting sharks and rays, watching sea otters at play and getting up close and personal with penguins.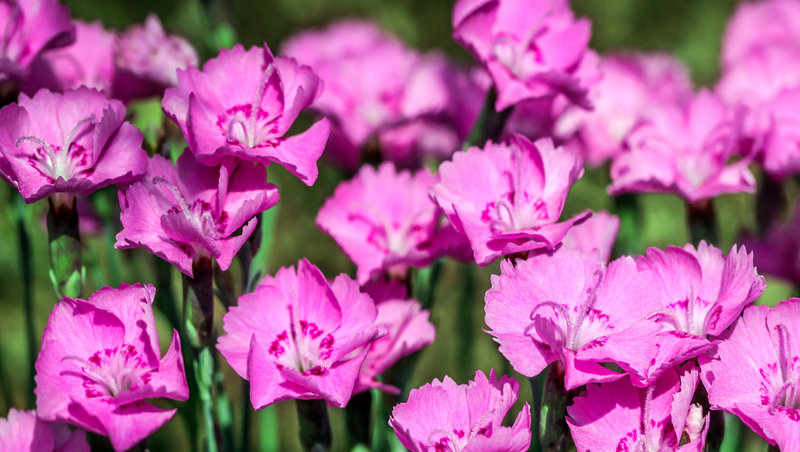 iStockphoto.com / Santia2
The
Huntington Library, Art Collections and Botanical Gardens
(1151 Oxford Rd., San Marino) sounds stodgy enough to prompt howls of protest. But what you're really here for are the botanical gardens: a 207-acre, gorgeously landscaped playground where the whole family can run wild in a variety of themed areas—Palm, Desert, Japanese, Australian and many more. There's even a terrific, hands-on Children's Garden geared toward ages 2 through 7.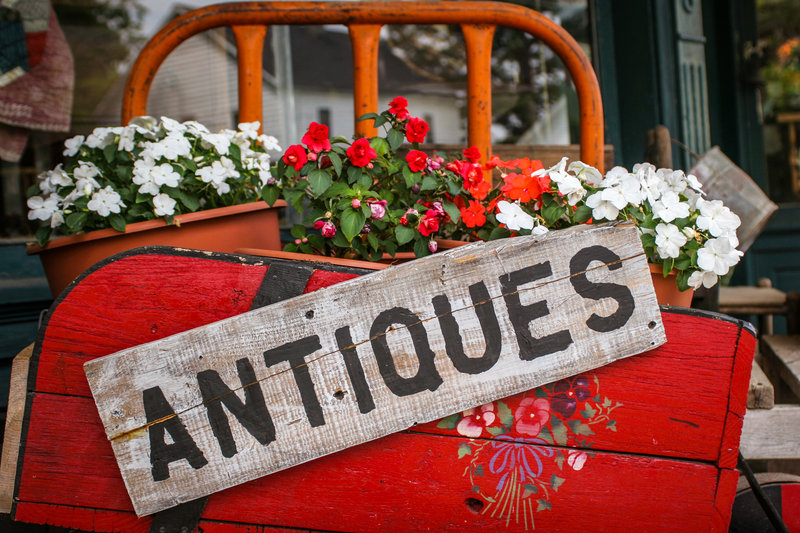 iStockphoto.com / rncotton
Shopping
Welcome to one of the world's premiere shopping cities, where trendy high-end fashion (Rodeo Drive) and souvenir Oscar statuettes (Hollywood Boulevard) are just the tip of the iceberg. Urban sprawl means that shopping in an often traffic-clogged town like Los Angeles requires a bit of planning; allow plenty of time in your itinerary to get from one shopping spot to another. When it comes to shopping experiences that are uniquely L.A., we recommend Beverly Hills, Hollywood, Pasadena, the beach cities and downtown itself.
Antiques
You'll find a splendid variety of objects proffered by antiques dealers along Melrose Avenue in West Hollywood and for several blocks of West 3rd Street between Fairfax Avenue and La Cienega Boulevard in L.A. Jewelry, furniture and other collectibles are among the offerings at Sherman Oaks Antique Mall , 14034 Ventura Blvd. in Sherman Oaks; phone (818) 906-0338. Old Towne Orange claims to be the antique capital of the region—and the state—centered around the junction of Glassell Street and Chapman Avenue in the city of Orange. More than 2,000 dealers frequent the Rose Bowl Flea Market the second Sunday of the month at the Rose Bowl in Pasadena. You'll find more than 800 sellers at the Long Beach Antique Market the third Sunday of the month at Veterans Stadium, which is near Lakewood Boulevard and Conant Street in Long Beach; phone (323) 655-5703.
Malls
The early 1980s teen comedy "Fast Times at Ridgemont High" gave the world its first taste of ditzy valley girls and Southern California's shopping mall scene. Although it's unlikely that few Angelenos ever uttered the words "Like, oh my God, totally radical," the legend of La La Land vapidity lives on at San Fernando Valley retail cathedrals like Westfield Fashion Square , 14006 Riverside Dr. in Sherman Oaks, and the Glendale Galleria at 100 W. Broadway in Glendale.
Near Westwood a vast array of goods, from designer duds to diamond rings, distinguishes Westside Pavilion , 10800 W. Pico Blvd., anchored by Macy's and Nordstrom. Even the enclave of the rich and famous embraces the mall experience. Nearly 160 stores offer upscale goodies for self and home at Beverly Center , 8500 Beverly Blvd.
Downtown L.A.'s malls tend to be small but stylish. Tops is FIGat7th at Ernst and Young Plaza, an inviting open-air shopping and dining complex at 735 S. Figueroa St. Westfield Century City , 10250 Santa Monica Blvd., is anchored by Bloomingdale's, Macy's and Nordstrom.
The Bloc (formerly Macy's Plaza) at Seventh and Flower streets, is downtown's largest outdoor shopping mall with 400,000 square feet of retail and restaurant space, including a Macy's department store.
Outlets
Citadel Outlets
, 100 Citadel Dr. in Commerce, has more than 85 stores featuring goods by the likes of Ann Taylor, Kate Spade and Michael Kors. It also has a distinctive façade modeled after a 7th century B.C. Assyrian palace, the restored remains of a 1929 tire factory designed by one of Los Angeles' top architectural firms. Ontario Mills , at the intersection of I-10 and I-15 in Ontario, is the largest one-story outlet mall in the Western United States—or so it says. In any case, it's bursting at the seams with more than 200 shops, eateries and entertainment venues.
Specialty Districts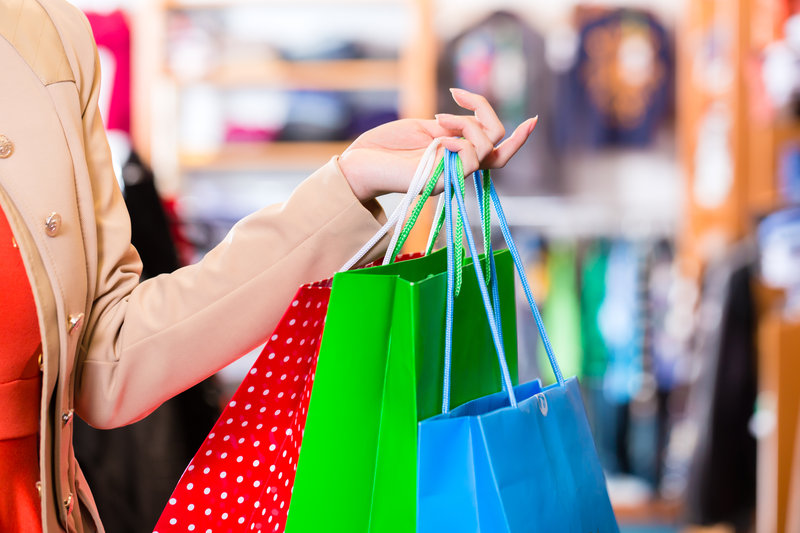 Kzenon / Shutterstock.com
Psst. Looking for a fake Fendi handbag? Or maybe a cocktail dress for half what you'd pay at Macy's? Lay tracks for downtown Los Angeles, where countless independent clothing and accessories stores make up the L.A. Fashion District, a 94-block retail area roughly bounded by 7th, 16th, Main and San Pedro streets. Be aware this is not Beverly Hills. You're in for a gritty, urban shopping experience; some store owners don't speak English.
Within the district are The Santee Alley and the New Alley , two adjacent outdoor bazaars—sandwiched between Santee Street, Maple Avenue, Olympic Boulevard and Pico Boulevard—where you'll find rejects, closeouts and designer knock-offs at rock-bottom prices. The area is open daily; bring cash.
Also downtown, you can haggle over karats in the Jewelry District , which sparkles between 5th, 8th, Broadway and Olive streets. St. Vincent Court is a brick-lined alleyway with Old World façades. It looks and feels like a street in Europe, yet here it is—next to the St. Vincent Jewelry Center , off 7th Street between Hill Street and Broadway.
Don't miss Grand Central Market at 317 S. Broadway, a multicultural mosaic of grocers, meat merchants, delis, bakeries and casual eateries. Foodies who envision filling their compostable shopping bag with vegan donuts and $10 loaves of artisan sourdough, steer clear. Though a handful of more upscale vendors were recently introduced into the mix, it remains mostly a "people's market" rather than a shiny gourmet arcade. At lunchtime, loft-dwelling hipsters, City Hall suits and an ethnic cross-section of downtown humanity stroll the sawdust-covered walkways past neon signs touting cheap and tasty grub from around the globe. Mexican food fanatics, set your sights on Ana Maria's or Tacos Tumbras a Tomas; both are excellent. If your eatery of choice lacks lunch counter seating, there are first-come, first-served tables at the market's north end.
Far more famous is
Farmers Market
at Fairfax Avenue and 3rd Street. Established during the Depression and fronted by its signature, white-shingled clock tower, the market draws locals, out-of-towners and even the occasional celeb (CBS Television City is nearby) into its maze of food stalls, gift shops and fresh produce and meat stands. It's old fashioned, yet somehow timelessly hip. Mouthwatering aromas waft from the 20 or so eateries; you can't miss with favorites like The Gumbo Pot, Loteria Grill and Bob's Coffee & Doughnuts. Refueled, browse the tiny shops selling souvenirs, toys, books, kitchen wares and more.
The Grove , an open-air mall next door, is the land of Anthropologie, Nordstrom, J. Crew and Michael Kors. The center park area has a water fountain/music show reminiscent of the Bellagio hotel in Las Vegas, only on a Lilliputian scale. Amid locals and tourists of every stripe, a double-decker trolley shuttles shoppers around one of L.A.'s busiest malls. Note: If you drive to The Grove/Farmers Market complex on a sunny weekend afternoon, prepare for a parking nightmare.
About a mile north are the clothing boutiques and vintage shops of walkable Melrose Avenue , between Fairfax and La Brea avenues. Back in the 1980s and '90s it was truly a trend-setting shopping destination: a land of funky fashions, New Wave record shops and bright green Mohawks. Those days have largely passed, but make no mistake, Melrose is still light years hipper than your average shopping mall. You'll find affordable dresses, tops and more cute stuff at Chantell , 7309 Melrose Ave.
As the name implies, the open-air Hollywood & Highland sits at the bustling junction of Hollywood Boulevard and Highland Avenue. H&H's ho-hum façade belies the three-level interior courtyard—its Babylon-themed architecture (columns, hieroglyphics, concrete elephants and a Sumerian arch) is modeled after the extravagant set for D.W. Griffith's 1916 epic film, "Intolerance." D.W. who? Indeed, the theme confounds most folks who don't watch Turner Classic Movies 24/7. Certainly familiar are the center's name brand retailers: Gap, GUESS, Lucky Brand Jeans and the like.
A handful of independent shops, and a number of nearby stores on Hollywood Boulevard, deal in cheesy Tinseltown souvenirs. The cognoscenti know the place to go for original movie posters, scripts and film books is Larry Edmunds Bookshop , 6644 Hollywood Blvd.
On West Hollywood's famed Sunset Strip, Range Rovers and Beemers pack the parking lots behind Sunset Plaza , intersection of Sunset Boulevard and Sunset Plaza Drive, a ritzy two-block stretch of sidewalk cafes and shops housed in a collection of Georgian revival-style buildings. Heart-stopping prices are the norm at clothing boutiques like Calypso St. Barth and H. Lorenzo.
Always busy,
Universal CityWalk
is an open-air dining and shopping promenade adjacent to Universal Studios Hollywood. The usual mix of mall retailers (Billabong, Guess, etc.) play second fiddle to restaurants and nightspots, which includes a Hard Rock Cafe, but look close and you'll find a fun selection of comic books, sci-fi toys and pop culture collectibles at the Things From Another World shop.
The palm-lined streets of Beverly Hills' Golden Triangle (roughly 20 city blocks bounded by Canon Drive, Santa Monica Boulevard and Wilshire Boulevard), are the town's retail playground for the rich, the famous, and tourists hoping to spot Leonardo DiCaprio walking out of Christian Dior.
In the movies, snooty Rodeo Drive shopgirls snub customers who don't pull up in a Ferrari. In reality, these sales ladies and gents are trained to never judge a book by its cover. So don't be intimidated by the three most expensive blocks of shops on the planet. Step right in to ogle the latest fashions from Roberto Cavalli, Valentino, Chanel, Lana Marks and a host of other designers alternately praised and ridiculed on the TV show "Fashion Police." Many of the super high-end boutiques are closed on Sunday.
Two Rodeo , a curving, cobblestone promenade between Dayton Way and Wilshire Boulevard in Beverly Hills, has a chichi European feel and counts Versace and Berguet among its tenants. If you're looking for stores a mere mortal can afford, walk east of Rodeo and explore the somewhat less expensive boutiques and chains (Victoria's Secret, Gap, etc.) along Canon and Beverly drives.
On nearby Robertson Boulevard , between Beverly Boulevard and 3rd Street, paparazzi stalk the celebrities who frequent trendy boutiques like Kitson, Lauren Moshi, Curve and Rebecca Taylor. If you read US Weekly religiously, you've no doubt heard of
The Ivy
restaurant, a celeb lunch fave near the corner of Robertson and Alden Drive. It's rare to see a Hollywood A-lister dining on the street-front patio, but you may spy a tabloid celebutante or reality TV star acting as if their fifteen minutes of fame aren't up. If it's a bona fide movie star sighting you're after, stick to the shops.
Near the UCLA campus, the tree-lined streets of Westwood Village are packed on weekends and evenings with the college crowd. Retailers range from chains (Urban Outfitters, Victoria's Secret) to independent clothing boutiques, specialty shops and jewelers. Spent from power shopping, duck into Regency's 1931 Fox Village Theatre or 1937 Bruin Theatre for a movie, or refuel at one of the countless restaurants.
Santa Monica sports several shopping areas. Brentwood Country Mart caters to the wealthy Westside neighborhood of Brentwood in Santa Monica, home to many a Hollywood power player. Arriving at this rambling, barn-like building (opened in 1948), don't be surprised to see paparazzi camped across the street. Inside the homey mart, along narrow walkways, you'll find upscale clothing boutiques (bring the high-limit plastic), a general store, a toy shop, home decor and the excellent Diesel Bookstore. In the cozy food court, well-heeled locals lunch at picnic tables arranged around a crackling fire pit. The food stands (burgers, Mexican food and rotisserie chicken) are all quite good, albeit on the pricey side.
Indie hipsters gravitate toward Montana Avenue , a roughly 10-block stretch of funky clothing boutiques, specialty shops, a few art galleries and a smattering of good restaurants and bars (the gourmet burgers at Father's Office are hugely popular). On Main Street between Pico Boulevard and Navy Street, clothing shops and other one-of-a-kind stores are mixed in among a large number of tourist-geared restaurants and bars.
Santa Monica's 800-pound retail gorilla is Third Street Promenade , a pedestrian-only, three-block stretch of shops and restaurants that's often shoulder-to-shoulder on weekends. Street performers and musicians play for tips outside chain stores (think Old Navy and Forever 21) and, sadly, an ever-dwindling number of independent boutiques. At the Promenade's southern end, Bloomingdale's and Nordstrom anchor Santa Monica Place , an open-air three-story mall with several high-end tenants.
Bergamot Station
is a complex of galleries at 2525 Michigan Ave., the site of a once-upon-a-time Red Car trolley stop.
Pasadena's Colorado Boulevard is a mélange of national chains and local merchants. One Colorado , a complex of lovingly restored vintage buildings now housing everything from Kate Spade New York to Crate & Barrel, is the nucleus of the historic district. Sidewalk cafés sprinkled among the shops afford a welcome respite during power shopping excursions. South Pasadena's Mission West District, stretched along the 900-1200 blocks of Mission Street, offers a similarly charming environment, enhanced by quaint boutiques and eateries.
For a fun albeit touristy downtown shopping experience, cruise Olvera Street , a Mexican-style marketplace in
El Pueblo de Los Angeles Historical Monument
. Grab a churro and soda, and browse the 80-plus vendor stalls, shops and eateries along this lively, red-brick-lined alley way. Strolling mariachis serenade the weekend throngs. Clapboard stalls sell handmade leather goods, colorful serapes, sombreros, candles, paper flowers, lucha libre masks and made-in-China tchotchkes galore. Find merchandise of a higher pedigree in proper establishments like Olvera Candle Shop (space # W-3), which carries a nice selection of handcrafted Day of the Dead figures. The Mexican restaurants and casual taco stands don't dish up the best south-of-the-border grub in the city, but the ambience can't be beat. Hong Kong meets Hollywood in
Los Angeles Chinatown
. While most of the area is indeed an authentic, working-class, Chinese-American neighborhood, the main tourist shopping magnet, pedestrian-only Central Plaza, was designed in the 1930s to be a colorful Far East fantasyland for the souvenir trinket trade. Paper lantern-festooned courtyards are surrounded by wonderfully kitschy, pagoda-style buildings that primarily house souvenir merchants. Among the notable exceptions is Realm , 425 Gin Ling Way, a hip store dealing in high-quality home décor and housewares (small furniture, tea pots, vases, cocktail bar supplies, etc.), plus books, incense and gift items.
Little Tokyo
, south of the U.S. 101 freeway, is mainly a dining destination—unpretentious sushi bars, ramen shops and yakiniku joints (eateries serving Japanese-style grill-it-yourself barbecue)—but you'll also find a handful of small outdoor malls where the merch ranges from souvenirs and clothing to jewelry and Japanese manga (comic books).
Specialty Stores
Independent record and CD stores have nearly vanished from mid-size U.S. cities, but here there's still a fairly healthy brick-and-mortar scene. Old Pasadena and Melrose Avenue host a handful of small, used record shops. If it's one-stop shopping you seek, get thee to the massive Hollywood outpost of Northern California mini-chain, Amoeba Music , 6400 Sunset Blvd. Covering an entire city block, the country's biggest independent record store carries it all—from Britney Spears to Swedish death metal. Check the LA Weekly for a schedule of free in-store concerts; past performers include Elvis Costello and Lucinda Williams. Phone (323) 245-6400.
Bookstores not named Barnes & Noble are another dying breed. West Hollywood bucks this unfortunate trend with Book Soup , 8818 Sunset Blvd., an outstanding indie retailer selling everything from best sellers to small press books, and also hosting regular author appearances/signings. The bookworm force is strong with this one; phone (310) 659-3110. Skylight Books , 1818 N. Vermont Ave.—in East Hollywood's Los Feliz neighborhood—is another spot beloved by the literati; phone (323) 660-1175. In Old Pasadena, browse two floors of tomes at Vroman's Bookstore , 695 E. Colorado Blvd.; phone (626) 449-5320. In the area, drop by Distant Lands , 20 S. Raymond Ave., hands-down the best travel bookstore in SoCal; phone (626) 449-3220.
In Los Feliz, under a hypnotic, animated neon sign, you'll find the city's ultimate pop culture kitsch emporium, Soap Plant/WACKO , 4633 Hollywood Blvd. Beatles bobbleheads? Check. Coffee table books on cult cinema, collectible action figures, Mr. T T-shirts, Betty Page calendars and whoopee-cushions? Of course. After chuckling at the joke bath products for smelly hippies, cruise the funky La Luz de Jesus art gallery (within the store); phone (323) 663-0122.
Antti T Nissinen / flickr
Bars and Cocktail Lounges
Before we delve into L.A.'s bar and cocktail lounge scene, without question one of the world's finest, a few words about drunken driving: Don't do it. The LAPD means business. Pick your poison. Indulge. But call a taxi cab, please.
All nightlife venues have a Los Angeles address unless noted otherwise.
Many Hollywood stars and screenwriters have frequented
Musso & Frank Grill
(6667 Hollywood Blvd., Hollywood), which over the years (since 1919) has seen major league drinkers like Humphrey Bogart, Raymond Chandler and F. Scott Fitzgerald belly up to the dimly lit bar. The scene is pure film noir: wood paneling, ancient wallpaper, red leather booths and bow-tied bartenders who've been shaking Musso's flawless martinis since the Eisenhower administration. If you visit only one historic Tinseltown bar, this is it. Phone (323) 467-7788.
The Pig 'n Whistle (6714 Hollywood Blvd.), served milkshakes to Shirley Temple during its previous duty as a soda fountain and candy counter for Grauman's Egyptian Theater next door. These days the beautifully restored 1927-vintage building is home to a clubby bar and restaurant that mainly attracts boulevard-wandering tourists. Phone (323) 463-0000.
At the southern end of Hollywood Boulevard, Pantages Theater pre-show crowds pack the Frolic Room (6245 Hollywood Blvd.), a classic, no-nonsense dive next door. Artisan cocktail hounds hop across the street to Wood & Vine (6280 Hollywood Blvd.), a bar/restaurant inside the historic Taft Building. The vibe is classy, yet unpretentious. Although the drinks are excellent, avoid the food. Phone (323) 462-5890 for Frolic Room or (323) 334-3360 for Wood & Vine.
Tropical cocktail aficionados regularly rank Tiki-Ti (4427 Sunset Blvd.), the top tiki bar in the country (Hawaii included). Take one sip of the rum-loaded, knock-out punch known as "Ray's Mistake," and you too will sing Tiki's praises—that is if you're still standing. Decked out with all manner of Polynesian kitsch (tiki idols, dashboard hula dolls, Hawaiian license plates), the bar is the size of a shoe box, and you may have to wait in a short line on weekend nights. Mai Tai-loving Los Angeles doesn't mind, nor will you. (No beer or wine. Cash only.) Phone (323) 669-9381. Note: Always phone ahead. The Tiki is owner-operated, and these boys tend to take fishing trips on short notice.
Janis Joplin once smashed a bottle of Southern Comfort over Jim Morrison's head at Barney's Beanery (8447 Santa Monica Blvd., West Hollywood), the granddaddy of West Hollywood dive bars. Director Quentin Tarantino wrote much of his "Pulp Fiction" script in Barney's well-worn Naugahyde booths. Nowadays, everyone—from frat boys to hipsters to hard luck neighborhood barflies—comes to shoot pool, watch sports on TV and rock the jukebox. Phone (323) 654-2287.
Brace yourself for a heart-stopping bar tab should you decide to rub elbows with the rich and famous at what is perhaps the most famous L.A. cocktail lounge of all, the
Polo Lounge
(9641 Sunset Blvd., Beverly Hills), at the Beverly Hills Hotel. Dress sharp. The only customers allowed to look scruffy are movie stars—and you will see them here. Phone (310) 887-2777.
In the mid-Wilshire district, come as you are to old-school Irish pub Tom Bergin's Public House (840 S. Fairfax Ave.). Pull up a stool at the old wooden horseshoe-shaped bar, order a pint of Guinness or an Irish coffee and get properly fluthered at this L.A. classic, in business since 1936. Phone (323) 936-7151.
In the recent past, the downtown bar scene was the exclusive domain of Skid Row drunks and Charles Bukowski wannabes. That has all changed, dramatically so, with gentrification and an influx of artists' loft dwellers who demand craft cocktails, premium draft beer, praise-worthy bar snacks and Arcade Fire CDs on the jukebox. Keeping up with the ever-growing list of hipster haunts is a daunting task. Instead, here are a few spots that've stood the test of time: the open-air rooftop bar at The Standard Downtown LA (550 S. Flower St.), should crown your list. Sparkling downtown skyscraper views are the main attraction. Bring your camera. Drinks are pricey. Phone (213) 892-8080.
Far less hip but a better choice for a classy milieu, the Gallery Bar and Cognac Room (506 S. Grand Ave.) is an elegant, oak-paneled cocktail lounge inside the grand old Millennium Biltmore Hotel. Potent libations come at steep prices, but remember you're paying for the ambience. Live jazz on Friday and Saturday nights. Phone (213) 624-1011.
Near the hotel is Library Bar (630 W. 6th St., Suite 116-A), a cozy, book-lined watering hole that looks like a Harvard professor's private study—that is if the prof were a downtown L.A. hipster. Excellent selection of beers on tap. The atmosphere is a bit trendy, but not obnoxiously so. Phone (213) 614-0053.
If you're catching a concert or a basketball game at Staples Center, cross the street to the L.A. Live dining/entertainment complex. Bowl a few frames at Lucky Strike (800 W. Olympic Blvd.), or go for craft cocktails at The Mixing Room (900 W. Olympic Blvd.) bar in the
JW Marriott Los Angeles L.A. LIVE
. Phone (213) 542-4880 for Lucky Strike or (213) 765-8600 for the Mixing Room.
L.A.'s beach cities are home to some classic spots for an evening of imbibing. Drink like a sailor at Chez Jay (1657 Ocean Ave., Santa Monica), a nautical-themed hole-in-the-wall that's been saucing locals, tourists and celebs alike for more than 50 years. Phone (310) 395-1741.
A haven for expats,
Ye Olde King's Head
(116 Santa Monica Blvd., Santa Monica), has everything you'd expect from a well-worn British pub: ales, dartboards, bangers and mash, and soccer matches on the telly. Phone (310) 451-1402.
If it's a refined cocktail and a more mature crowd you seek, try Terrazza (1910 Ocean Ave., Santa Monica), in the lobby of the Casa Del Mar Hotel. Order a martini, ease back, listen to live jazz and gaze out the two-story-high windows at the palms swaying on the beach. In the same vein is The Living Room (1 Pico Blvd., Santa Monica), a cocktail lounge inside the Cape Cod-style hotel, Shutters on the Beach. The ocean views here are even better. Phone (310) 581-5533 for Terrazza or (310) 458-0030 for The Living Room.
Old Pasadena's Colorado Boulevard has a handful of fun bars that mostly cater to the beer and TV sports crowd. Looking to go a bit more upscale? Bodega Wine Bar (300 E. Colorado Blvd., Santa Monica, in the Paseo Colorado shopping complex) pours surprisingly well-priced wines from around the world, including their house label from California's Central Coast. The décor is sleek and thoroughly modern. There's a good tapas menu should you require something to nibble. Phone (626) 793-4300.
Fairly new to the scene, The Normandie Club (3612 W. 6th St.) opened in Koreatown in early 2015 in a renovated 1920s building. The white-brick wall and the dark bar is a classy combo. This establishment in The Hotel Normandie offers a small beer, wine and cocktail menu, but the bartenders will gladly make other classic concoctions based on your tastes. Want to feel even more exclusive? Make reservations at The Walker Inn , accessed via The Normandie Club. It seats just over two dozen. A few walk-ins may be accommodated, but you'll have to check with the host by pushing the button next to the nondescript secretive entrance. Phone (213) 263-2709 for both.
If you or friends of yours have a nostalgic streak, check out EightyTwo (in the downtown Arts District at 707 E. 4th Pl.), a bar stocked with 40 1970s-'90s pinball and arcade video games. Bring coins (or wait for the change machine) and patience because you'll often have to wait to play your classic game of choice. The outdoor patio is nice for a change of pace. Phone (213) 626-8200.
Rock, Blues and Jazz Club
The city's music clubs have helped launch a host of careers into superstardom. For size, try on this partial list: the Beach Boys, the Black Eyed Peas, the Doors, the Eagles, the Go-Go's, Guns N' Roses, Jane's Addiction, Red Hot Chili Peppers, Van Halen, Frank Zappa and enough punk rock and hair metal bands to fill the next two pages.
Though it's no longer a hotbed of up-and-coming talent, we'd be remiss not to lead off with Whisky a Go Go (8901 W. Sunset Blvd., West Hollywood), the famed Sunset Strip club where bands like the Doors, The Byrds, Buffalo Springfield and X got their start. These days rock cover bands and local metal outfits fill the calendar. But if you want to see the club where all the 1960s and '70s magic happened, drop in. And who knows, you might catch a quality band. Phone (310) 652-4202.
Other wilder—think metal, punk, indie rock and rap—Sunset Strip clubs include The Roxy Theatre, 9009 W. Sunset Blvd., which opened in 1973 and has seen everyone from Bob Marley to Bruce Springsteen play its 500-person-capacity confines. Nearby is The Viper Room (8852 W. Sunset Blvd., West Hollywood), a tiny club with an infamous rep (actor River Phoenix died of a drug overdose here in 1993). Phone (310) 278-9457 for The Roxy or (310) 358-1881 for The Viper Room.
Since opening in 1957, the intimate Troubadour (9081 Santa Monica Blvd., West Hollywood), has seen its share of rock and folk history. Joni Mitchell made her L.A. debut at "The Troub." So did Elton John. Tom Waits was discovered here, as were Cheech & Chong. The club still books high-quality bands, mostly from the indie rock world. Phone (310) 276-1158.
The Hollywood be-bop crowd knows the place for live jazz is Catalina Bar & Grill (6725 W. Sunset Blvd.). The club has all the charm of a hotel conference room, but you're not here for the décor. You've come to see top-rate talent along the lines of Kenny Burrell and Chick Corea. Phone (323) 466-2210.
In the Echo Park neighborhood, between downtown and Hollywood, the Echo & Echoplex (1822 Sunset Blvd.) are two intimate live music clubs rolled into one building. Up-and-coming indie rock bands and DJ dance nights fill the event calendar. The lower-level Echoplex is the larger of the two venues and has seen some major acts grace its stage. The Rolling Stones launched their 2013 North American tour at the club; phone (213) 413-8200.
In the "Miracle Mile" area, the cozy El Rey Theatre (5515 Wilshire Blvd.), hosts several concerts per month amid its 1936 Art Deco splendor. Music styles range from indie rock to alt-country to psych pop. Phone (323) 936-6400.
Live blues, R&B and soul are served up loud at Harvelle's (1432 4th St., Santa Monica), one of the city's best kept secrets. Opened in 1931, this dimly-lit viper's den is no sanitized blues club. Order a stiff drink, then bust your best James Brown moves on the black-and-white checkerboard dance floor in front of the stage. A crowd that lives to boogie ensures you won't be alone. Phone (310) 395-1676.
Dance Clubs
Unless you're rolling with the crew from "Entourage" or rocking a mini skirt you wouldn't want your mother to see you wearing, it'll be a chore getting past some of Hollywood's snobbier velvet ropes. We're talking clubs like Playhouse Nightclub (6506 Hollywood Blvd.) and Couture (1640 N. Cahuenga Blvd.). Oh, you'll get in eventually. But who wants to spend all night waiting in line? Here are a couple of clubs that are somewhat less intimidating. Phone (323) 656-4600 for Playhouse Nightclub and (323) 920-9450 for Couture.
A big beautiful club with an outdoor patio and spacious dance floor, Boulevard3 (6523 W. Sunset Blvd.), draws a diverse bump-n-grind crowd. DJs mostly spin hip-hop and top 40 tunes. Make reservations through the club's website to avoid a wait. Phone (323) 466-2144.
Don't want to hassle parking, guest lists and doormen with hearts of ice? Send a text to the folks at Hollywood Club Crawl , (323) 667-6282. Friday and Saturday nights, they lead groups on 4-hour walking tours to four Hollywood clubs. The crawl departs St. Felix (1602 N. Cahuenga Blvd., Hollywood), at 10 p.m., and the cost is $30 ($25 in advance). All club cover charges are included. Drinks? You're on your own. Phone (323) 469-5001 for St. Felix.
Alejandro De La Cruz / flickr
Performing Arts
Los Angeles may be a cultural backwater to New Yorkers but there's far more going on than greets the eye. The arts scene has developed greatly in recent decades, benefiting from the resident film and television industries. Movie and TV stars with box office appeal often appear with local theater companies, while internationally known entertainers and major touring ensembles visit the area year-round; even the Royal Shakespeare Company and the Bolshoi Ballet drop by from time to time. As stellar as the region's professional companies are, its many storefronts and makeshift playhouses are often home to remarkable artists and surprising performances; the arts districts of Hollywood, North Hollywood (or NoHo, as the locals call it) and Santa Monica are particularly noteworthy.
Dance
L.A. is stepping up in the world—it no longer has the distinction of being perhaps the only major city without a resident ballet company. Los Angeles Ballet, founded in 2006, is a critically acclaimed group performing a repertoire of classic and contemporary works; phone (310) 477-7411 or (310) 998-7782.
Small, itinerant dance companies abound in the area. Among the best places to see them perform are Highways, Santa Monica's cutting edge dance and theater space, (310) 315-1459; Ford Theatres, (323) 461-3673, a complex in the Hollywood Hills with an outdoor amphitheater that also offers music and theater; and REDCAT, a multimedia performance space within Walt Disney Concert Hall that programs innovative music, theater and dance events; phone (213) 237-2800.
Film
Los Angeles pays homage to its film heritage at cinemas scattered around the metropolitan area. Netflix and cable TV have killed most of the revival theaters, but a hardy few remain. Opened in 1942, The Silent Movie Theatre, 611 N. Fairfax Ave., offers an eclectic bill of periods and genres, with the second Saturday of the month devoted to movies of the pre-talkie era; phone (323) 655-2520. The
Nuart Theatre
, 11272 Santa Monica Blvd. at I-405, screens art films, documentaries and foreign fare; phone (310) 473-8530. New Beverly Cinema, 7165 W. Beverly Blvd., also shows a kaleidoscopic mix of programs; phone (323) 938-4038.
American Cinematheque at the Egyptian, 6712 Hollywood Blvd., presents Hollywood classics and art films in the restored Grauman's Egyptian Theatre, first opened in 1922. The venue also plays host to the annual Cinecon Classic Film Festival on Labor Day weekend; phone (323) 466-3456. UCLA Film and Television Archive, a pioneer in film preservation, showcases restored classics, rediscoveries and foreign films, primarily in the Billy Wilder Theater, 10899 Wilshire Blvd.; phone (310) 206-8013.
Los Angeles County Museum of Art (LACMA) programs retrospectives of classic films at its Bing Theater; phone (323) 857-6010. Filmmakers are regular guests at all three series.
ArcLight Hollywood, 6360 W. Sunset Blvd., housed partly in the refurbished and upgraded 1963 Cinerama Dome, offers a state-of-the-art experience with a mix of new films and American Film Institute revivals; phone (323) 464-1478.
Throughout June the Los Angeles Conservancy presents its extremely popular Last Remaining Seats classic film series, held at downtown L.A.'s historic movie palaces, including the Orpheum Theatre, Million Dollar Theatre and Los Angeles Theatre. Phone (213) 623-2489 for schedule and ticket information.
Laemmle Theatres, a chain with locations throughout the area, presents an artsy blend of first-run commercial features, foreign and independent films. The Los Angeles Times publishes a complete listing of Los Angeles and Orange County movie theaters in its Sunday Calendar section.
Music
There's no shortage of music in L.A., from classical to pop to rock to jazz. The Walt Disney Concert Hall, (213) 972-7211, the stainless steel landmark in downtown's Music Center, is home to the Los Angeles Philharmonic—one of the world's leading orchestras by any standard. Founded in 1919, L.A. Phil presents a full classical repertoire at the Frank Gehry-designed concert hall October through May, with a summer season of pops concerts and lighter fare at the venerable
Hollywood Bowl
, (323) 850-2000. Jazz, blues, rock and world music round out the June-September calendar at the outdoor Bowl, where pre-concert picnicking is a popular activity. Pack a picnic dinner to take inside the venue. And yes, you can bring your own bottle of vino, but please note: outside alcohol is usually not permitted at major rock concerts. For policies in effect for a particular musical event, phone ahead or check the Bowl's website.
The Los Angeles Master Chorale also performs at the Walt Disney Concert Hall, where it often accompanies the Philharmonic and the Los Angeles Opera, in addition to its own concert programs. Phone (323) 850-2000 for Philharmonic schedules and tickets; (213) 972-7282 for the Chorale; or (213) 972-8001 for the Opera.
Major L.A. area venues playing host to a wide variety of musical offerings include the outdoor Greek Theatre in Griffith Park, (323) 665-5857; the Dolby Theatre in Hollywood & Highland Center, (323) 308-6300; the
Microsoft Theater at L.A. Live
at Olympic Boulevard and Figueroa Street near Staples Center, (213) 763-6020; and The Wiltern on Wilshire Boulevard, (213) 388-1400, known for its elaborate Art Deco design. The Forum Presented by Chase, once the home of the Los Angeles Lakers and Kings sports teams, now presents musical concerts in nearby Inglewood; phone (212) 465-6000.
UCLA presents an eclectic lineup of concerts in its "CAP" (Center for the Art of Performance) series, along with theater, dance and spoken word events; phone (310) 825-2101. Downtown L.A. percolates with a variety of free concerts, particularly during the summer; Grand Performances is your best bet, offering a diverse program of multicultural entertainment in the Watercourt at California Plaza; phone (213) 687-2159.
Segerstrom Center for the Arts in Costa Mesa is Orange County's pre-eminent destination for all manner of music, especially classical, along with musical theater, dance, opera and more. The county's homegrown Pacific Symphony appears here regularly, as well as at other venues. Phone (714) 556-2787 for Segerstrom Center for the Arts and (714) 755-5788 for the Symphony.
Opera
The Los Angeles Opera—led by Plácido Domingo, who starred in its debut production of "Otello" in 1986—lights up the stage of the Music Center's Dorothy Chandler Pavilion from September through June. Top names frequently guest star with America's fourth largest opera company. Phone (213) 972-8001 for tickets and information.
Long Beach Opera, (562) 432-5934, is known for its bold and unconventional work; the longest established professional opera company in the L.A. area appears at the Long Beach Performing Arts Center and elsewhere.
Theater
The renovated Mark Taper Forum has developed numerous Tony Award- and Pulitzer Prize-winning plays since its 1967 debut, presenting adventurous new work and classic drama and garnering a special Tony itself in the process. The Ahmanson Theatre, the Taper's sibling venue at downtown Los Angeles' Music Center complex, offers musicals and Broadway shows on a larger scale. You'll often see name-brand actors at these houses; both are part of the Center Theatre Group, along with the more intimate Kirk Douglas Theatre in Culver City. Phone (213) 628-2772 for tickets and information on all three theaters.
Movie and TV personalities often turn up in the cast of shows at the Geffen Playhouse, (310) 208-5454, in Westwood near UCLA; and the prestigious Pasadena Playhouse, (626) 356-7529, where William Holden, Eve Arden and many other stars were discovered. Headliners also appear at Hollywood's Pantages Theatre, (323) 468-1770, a 1930 Art Deco showplace that often features Broadway musicals in their L.A. premieres.
Well-established area theaters include The Actors' Gang, which stages critically-acclaimed presentations in Culver City, (310) 838-4264; The Groundlings, the L.A. improv comedy troupe that's proved a breeding ground for the likes of "Saturday Night Live," (323) 934-4747; Pasadena's A Noise Within, a repertory company focusing on classic drama, (626) 356-3100; and Odyssey Theatre Ensemble in West L.A., which has offered innovative, award-winning theater for four decades, (310) 477-2055.
The Will Geer Theatricum Botanicum
is an intimate outdoor amphitheater in Topanga Canyon in western Los Angeles County, founded by the blacklisted star of TV's "The Waltons." The parklike grounds provide an inviting setting for Shakespeare and other classic drama; phone (310) 455-3723. Bob Baker Marionette Theater, whose puppet shows have charmed local audiences for decades, offers first-rate family entertainment on the edge of downtown L.A.; phone (213) 250-9995 for the requisite reservations.
You'll find multicultural theater and performing arts regularly on the bill of fare. Bilingual Foundation of the Arts, (213) 437-0500, presents shows in English and Spanish. East West Players, the city's pioneering Asian-American theater company, performs in downtown's Union Center for the Arts; phone (213) 625-7000. Nearby in Little Tokyo, the Japanese American Cultural & Community Center presents a variety of special events and Asian Pacific performers in the Aratani Theatre; phone (213) 680-3700.
The brightest star on Orange County's theatrical landscape is Tony Award-winning South Coast Repertory Theatre. The company offers a full season of classics and new plays—many of them world premieres by leading playwrights—at its three-theater complex in Costa Mesa; phone (714) 708-5555. The resilient Laguna Playhouse, founded in 1920, continues to weather the seasons and the trends in Laguna Beach; phone (949) 497-2787 or (800) 946-5556.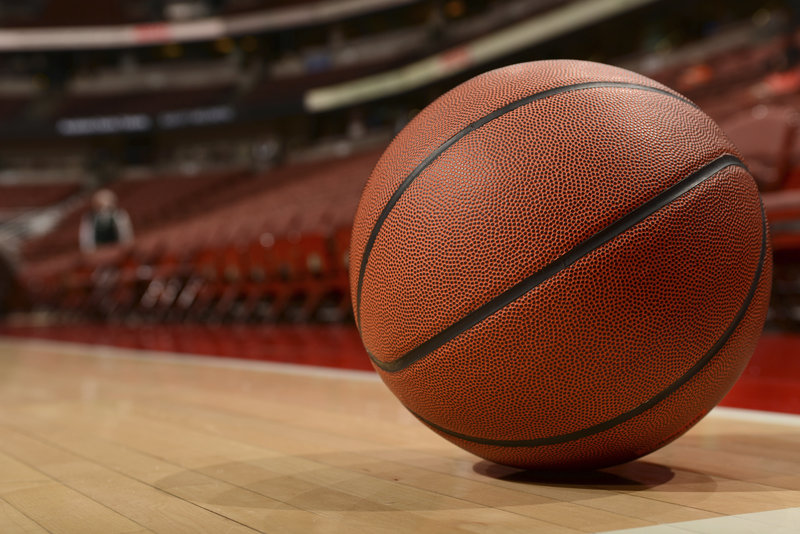 iStockphoto.com / Matt_Brown
Sports & Rec
From the Hollywood Hills to the Pacific Ocean, the Los Angeles Basin and surrounding valleys are blessed with a climate permitting outdoor activities year-round. It is possible to hit the ski slopes in the morning and have dinner at the beach on the same day.
Auto Racing
NHRA drag racing has taken place since 1961 at Auto Club Raceway at Pomona, at the Los Angeles County Fairplex; phone (909) 593-7010 or (800) 884-6472 for ticket information. NASCAR races are run at Auto Club Speedway in nearby Fontana; phone (800) 944-7223. Several NASCAR events are also held at Irwindale Event Center, 500 Speedway Dr. in Irwindale; phone (626) 358-1100.
Baseball
Major League Baseball has been a mainstay at Dodger Stadium, home of the Los Angeles Dodgers, since 1962; phone (866) 363-4377. Angel Stadium of Anaheim has served as home base of the Los Angeles Angels of Anaheim since '66; phone (714) 940-2000. New York City's loss was Southern California's gain when the Dodgers emigrated from Brooklyn in 1958; Angelenos instantly became diehard fans. The team hung their caps at Los Angeles Memorial Coliseum for four seasons before getting their own stadium; the Dodgers have garnered numerous National League Pennants and won six World Series Championships (1955, '59, '63, '65, '81 and '88). Fans can take a guided walking tour of Dodger Stadium.
The Angels joined the American League as an expansion team in 1961 and moved from Los Angeles to Anaheim in 1966. They have since won the American League's Western Division championships in 1979, '82, '86, '04, '05, '07, '08, '09 and '14. Their lone World Series title came in 2002. Angel Stadium of Anaheim offers tours Tuesdays, Wednesdays and Fridays at 10:30, noon and 1:30 during the season when the team is out of town. Tours last 1 hour, 15 minutes and cost $8 adults and $6 for ages 5-14 and 55+ and military with ID. Reservations are required; phone (714) 940-2045.
Basketball
The Los Angeles Lakers moved from Minneapolis to L.A. in 1960 and got the ball rolling as the NBA's first West Coast team. They hold the distinction of being the winningest team of the '80s, capturing five championships 1980-88. Continuing the tradition in the new millennium, the Lakers took three straight NBA crowns in 2000-2002, then capped off the first decade of the 21st century with back-to-back titles 2009-2010. Wilt Chamberlin, Jerry West, Magic Johnson, Kareem Abdul-Jabbar, Shaquille O'Neal and Kobe Bryant are just a few of this franchise's notable players.
The city's other NBA franchise, the Los Angeles Clippers, have played in the Lakers' shadow ever since they moved to L.A. from San Diego in 1984. And though L.A. firmly remains a Lakers' town, the Clips have recently reversed their decades-long tradition of futility with winning seasons and trips to the NBA playoffs.
The Los Angeles Sparks, established in 1997 as one of the eight original teams in the Women's National Basketball Assn., claimed WNBA championships in 2001, '02 and '16. Staples Center, which opened in 1999 near the Los Angeles Convention Center at 11th and Figueroa streets, is home court for all three teams. Phone (213) 742-7300 for ticket information.
The UCLA Bruins hold court at Edwin W. Pauley Pavilion. The school earned 10 NCAA championships under legendary coach John Wooden, with such superstars as Kareem Abdul-Jabbar (originally Lew Alcindor), Bill Walton and Jamaal Wilkes; for tickets phone (310) 825-2946. The team won another championship in 1995; with 11, UCLA has the most championship wins in NCAA history. The USC Trojans play at the
Galen Center
; phone (213) 740-4672 for ticket information.
Football
The NFL has returned to L.A. with the Los Angeles Rams' move back to the city after playing in St. Louis 1995-2015. Games are being played at Los Angeles Memorial Coliseum until 2019, when a new stadium in Inglewood will be completed.
The NFL's Los Angeles Chargers relocated to L.A. in 2017. The team started out here but spent most of its years in San Diego after relocating there in 1961. The Chargers will play at StubHub Center in Carson until 2019, when the team will relocate to the new Inglewood stadium it will share with the Rams.
The Rose Bowl Stadium is home to the UCLA Bruins, who take the field in blue and gold uniforms; their illustrious alums include NFL stars Ken Norton Jr. and Troy Aikman; for tickets phone (310) 825-2946. Actor John Wayne and NFL running back Marcus Allen tackled the gridiron for the Bruin's crosstown rivals, the USC Trojans, who play at Los Angeles Memorial Coliseum. The school boasts 11 national championships dating to 1928; phone (213) 740-4672 for ticket information.
April through August the Honda Center hosts the L.A. Kiss, Los Angeles' professional arena football team; phone (714) 462-5477.
Hockey
Staples Center hosts the NHL's Los Angeles Kings, winners of both the 2012 and 2014 Stanley Cup. Chants of "Go Kings Go!" fill the arena from early October through mid-April; phone (213) 742-7100 or (888) 546-4752 for ticket information. Orange County's professional hockey team, the Anaheim Ducks—probably the only sports team whose creation was inspired by a movie (Disney's "The Mighty Ducks")—plays at the Honda Center near Angel Stadium of Anaheim; phone (714) 704-2500 for ticket information.
Horse Racing
In Arcadia, east of Pasadena near the L.A. County Arboretum and Botanic Garden, is Santa Anita Park, 285 W. Huntington Dr. It's among the country's best known Thoroughbred horse racing tracks. More than a score of big-money stakes races are run here against a beautiful San Gabriel Mountains backdrop. Many films have been shot at the 1934 Art Deco-style track, including "A Day at the Races" with the Marx Brothers and more recently "Seabiscuit." Thoroughbreds run Thursdays through Sundays at 12:30 or 1, depending on the season, from late September to early November and again from late December to late June; phone (626) 574-7223. Free tram tours of the park are offered in season Saturday and Sunday at 8:30 and 9:45 a.m.; phone (626) 574-6677.
Los Alamitos Race Course gives fans of quarter horse and Thoroughbred racing a run for their money, at 4961 E. Katella Ave. in Los Alamitos, near Cypress; phone (714) 995-1234.
Note: Policies on admitting children to pari-mutuel facilities vary. Phone for specific information.
Polo
Comedian Will Rogers' favorite sport is revived from April through September on the city's only polo field, located—appropriately enough—at Will Rogers State Historic Park in Pacific Palisades. The game is played Saturdays 2-5 and Sundays 10-1 (weather permitting), free to the public; phone (310) 454-8212.
Soccer
The StubHub Center, a state-of-the-art soccer stadium on the campus of California State University, Dominguez Hills in Carson, is home to banana kicks and foot traps when the Los Angeles Galaxy takes to the field. The Galaxy has won four MLS Cups (2002, '05, '11, '12 and '14), four MLS Supporters' Shields (1998, '02, '10 and '11) and two Lamar Hunt U.S. Open Cups (2001 and '05). For ticket information phone (877) 342-5299.
In 2018 the Los Angeles Football Club will join MLS, playing its debut season at the 22,000-seat Banc of California Stadium.
Bicycling
In the city where the car is king, cycling remains a popular pursuit in major parks and recreation areas and along specially designated routes.
Arroyo Seco Trail, north of downtown, runs alongside the Pasadena freeway for 3 miles and then transitions to on-street routes through older L.A. neighborhoods before arriving at Pasadena where it overlooks the Rose Bowl. Coyote Creek Trail traces the Orange County line from the San Pedro Bay to just east of Artesia. Although short, the trail extends into La Mirada on Coyote Creek and offers beautiful park views. At the base of the foothills in Duarte near Irwindale, Duarte Bikeway follows an easy 2-mile route on Royal Oaks Drive into the city of Bradbury.
The flat Legg Lake path, in Whittier Narrows Recreation Area north of Whittier, follows just over 3 miles of lake shoreline. The high country flavor and modest hills of Puddingstone Reservoir in Bonelli Regional Park are a stimulating departure from the flat beach and river trails more prevalent in the area. Flood basins make for an unusual ride along the Rio Hondo Trail from El Monte south to Downey.
Follow the San Gabriel River Trail from where the river emerges from the canyon north of Azusa 38 miles south to its terminus near Long Beach. Shoreline Trail—which passes by the Port of Long Beach, Shoreline Village and Lagoon en route to Alamitos Bay Beach—is noteworthy for the lively pace of life along the way.
Be prepared to share the 22-mile coastal Beach Bike Path/South Bay Beach Bike Path—which stretches from Pacific Palisades through Santa Monica, Venice, Marina del Rey, Manhattan Beach, Hermosa Beach and Redondo Beach—with skaters and skateboarders, buskers and bodybuilders, and in some areas, crowds of pedestrians. The Sepulveda Basin Bikeway west of Van Nuys navigates the 9-mile perimeter of Sepulveda Dam Recreation Area and connects to the 12-mile Metro Orange Line Bike Path.
The Santa Ana Bike Trail starts adjacent to the Green River Golf Club near Prado Dam, roughly paralleling SR 91 and SR 55 as it cuts a swath across Orange County. The 30-mile route ends at the Pacific Ocean where it links to the Huntington Beach trail and the Newport/Balboa trail.
Cyclists who prefer more rigorous mountain biking adventures will find off-road trails throughout the area. Typically designated for multiple uses, such trails are open to cyclists, hikers and equestrians. In Angeles National Forest, Mount Wilson Toll Road runs southwest from Mount Wilson; Arroyo Seco Trail runs north from Devils Gate Reservoir; and La Tuna Canyon Trail is pretty much where you'd expect to find it—off La Tuna Canyon Road south of Tujunga. In the Santa Monica Mountains National Recreation Area trails run through Caballero, Cheeseboro and Red Rock Canyons; Canyon Crest; Rocky Oaks; and Zuma Ridge.
The Metropolitan Transportation Authority (Metro) can provide additional information about bicycle paths; phone (213) 922-7023.
Fishing
Anglers can fish in the surf almost anywhere—the question is, should they? Whether you fish from shore or one of the many piers—Santa Monica Pier is a favorite, jutting 2,000 feet into the Pacific—experts advise against eating much of what you catch. Charter a boat out to blue water for a more edible variety of fish; excursions can be booked in Marina del Rey, King Harbor at Redondo Beach, San Pedro and Long Beach, plus several more locations in Orange County. Freshwater enthusiasts have their choice of numerous artificial lakes, including the ever-scenic Big Bear Lake and Lake Arrowhead, both located in the San Bernardino Mountains.
Fishing from public piers is a freebie; you'll need a license to fish from a shoreline, a boat or a jetty if you're age 16 or older. You'll also need an ocean enhancement stamp to cast your line in ocean waters anywhere in Southern California, unless you're using a 1- or 2-day license. A 1-day license is $15.12; a 2-day license is $23.50 and a 10-day non-resident license is $47.01. Licenses can be purchased at most sporting goods stores, bait and tackle shops, or general merchandise warehouse stores; for additional information, phone the Fish and Game Department at (858) 467-4201 or (916) 928-5805.
Golf
Angelenos who enjoy hitting little white balls and chasing them—and they are many—take to the links every chance they get, so you're advised to book tee times well in advance, especially on weekends. The following L.A. County courses all offer at least 18 holes and are open to the public year round: Balboa Municipal and Encino Municipal Golf Courses, (818) 995-1170, 16821 Burbank Blvd. in Encino; City of Pasadena Brookside Golf Courses, (626) 585-3594, 1133 Rosemont Ave.; El Dorado Park Golf Course, (562) 430-5411, 2400 N. Studebaker Rd. in Long Beach; Hansen Dam Golf Course, (818) 899-2200, 10400 Glenoaks Blvd. in Pacoima; Harding and Wilson Municipal Golf Courses, (323) 663-2555, 4730 Crystal Springs Dr. in Griffith Park; Rancho Park Golf Course, (310) 838-7373, 10460 W. Pico Blvd.; Recreation Park 18 Golf Course, (562) 494-5000, 5001 Duekmajian Dr. in Long Beach; Skylinks Golf Course, (562) 421-3388, 4800 E. Wardlow Rd. in Long Beach; Wilson Golf Course, (323) 663-2555, 4730 Crystal Springs Dr.; and Woodley Lakes Golf Course, (818) 780-6886, 6331 Woodley Ave. in Van Nuys. Those who wish to combine golfing with stargazing—TV stars, that is—might want to check out 9-hole Weddington Golf & Tennis, (818) 761-3250, 4141 Whitsett Ave. in Studio City. Orange County's beach communities offer some of the area's most scenic courses.
Hiking
Take a hike. Seriously. Despite the vast stretches of asphalt that cover the city, there are outstanding places to hike in the mountainous environs around L.A. Numerous state and local parks in the Santa Monica Mountains National Recreation Area west of town provide a good workout in a gorgeous setting. Locals favor the loop trail to Inspiration Point at Will Rogers State Historic Park.
Griffith Park, minutes from downtown, serves up 53 miles of trails. Hiking trails also abound in Angeles National Forest in the San Gabriel Mountains, north of Pasadena; one of the most popular is the 3-mile roundtrip Mount Lowe Trail, with its 500-foot elevation gain. Runyon Canyon, in the hills just above Hollywood, provides great views of downtown and West L.A. Temescal Canyon in Pacific Palisades offers the scenery of Malibu.
Horseback Riding
If you're staying in the city, head for the Los Angeles Equestrian Center at Griffith Park. Trails wind throughout the park's 4,000 acres of gently rolling terrain. Day and evening rides are offered at Sunset Ranch in Hollywood, whose Sunset Dinner ride is a 50-year-plus tradition; phone (323) 469-5450 for information. Trail rides also are offered in Glendale, Malibu, and Topanga Canyon in the Santa Monica Mountains.
Jogging and Walking
Among the best places for a stroll or a jog are Griffith Park, the Hollywood Reservoir and Lake Hollywood Boulevard, Palisades Park along the Santa Monica coast, the UCLA campus in Westwood, the Venice Boardwalk, Crystal Cove State Park in Laguna Beach and the region's plentiful beaches. A sunrise run or late afternoon constitutional on the Pacific shore is a good way to combine exercise with a breathtaking view. A walk from Point Dume to Paradise Cove along the Malibu coast is a delightful way to explore the tide pools.
Tennis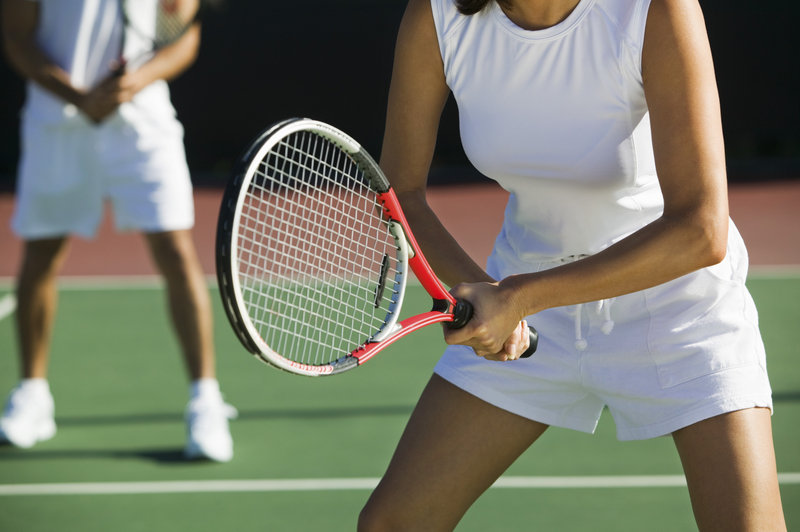 iStockphoto.com / IPGGutenbergUKLtd
Nearly 300 public tennis courts are available in approximately 70 facilities run by the City of Los Angeles Department of Recreation and Parks; phone (323) 644-3536 for general information. The majority of these facilities are available on a first-come, first-served basis. Most resorts also offer tennis facilities to their guests.
Among the many facilities that offer at least six lighted courts are Balboa Sports Complex, 17015 Burbank Blvd., Encino;
Griffith Park Recreation Center
, 3401 Riverside Dr. in Los Angeles; North Hollywood Recreation Center, 11430 Chandler Blvd. in North Hollywood; and Palisades Recreation Center, 851 Alma Real Dr. in Pacific Palisades.
Water Sports
Consider the possibilities—more than 100 miles of shoreline run from Malibu down through Los Angeles Harbor to San Clemente State Beach in South Orange County. There's ample opportunity for swimming, windsurfing, scuba diving, snorkeling, surf fishing, whale watching, sailing, kayaking and surfing, the ultimate California sport. Among the most popular surfing spots are Surfrider Beach, Topanga State Beach and Zuma Beach—all in Malibu—Redondo State Beach, Newport Beach and San Clemente; don't forget Huntington Beach, which promotes itself as "Surf City USA."
Note: Nearly all beaches are open to the public but smoking cigars, cigarettes or pipes on the 13-mile stretch of beach from Malibu to Manhattan Beach is forbidden by county ordinance.
Some coastal areas offer pier or deep sea fishing and have marinas and facilities for boating and water skiing. Numerous concessions sell bait and rent fishing gear as well as surfboards and boats. Higher than average parking fees are sometimes charged at or near the beaches.
State beaches often provide lifeguards and other amenities. The coastal stretches of Malibu, Santa Monica, Hermosa Beach, Huntington Beach, Newport Beach and Laguna Beach are among the most popular spots for beachgoers. For additional information about area beaches, phone L.A. County Department of Beaches & Harbors, (310) 305-9503, or OC Parks, (714) 973-6865.
Angelenos venture far from shore as well, in whatever floats their boat. Watercraft rentals are available in many coastal cities, especially the harbor towns of Marina Del Rey, San Pedro, Long Beach, Huntington Harbour, Newport Beach and Dana Point.
Winter Sports
Surprisingly, the Los Angeles region offers many wintertime sports. The San Gabriel Mountains above the north edge of the basin generate snow to a depth of 10 feet. There are four designated skiing and snowboarding areas; Mountain High in Wrightwood is Southern California's most popular ski resort. Farther east in the San Bernardino Mountains, the resorts at Big Bear Lake provide slopes for skiers of all skill levels, as well as other cold-weather activities—yet the area doubles as a fair weather destination in summer.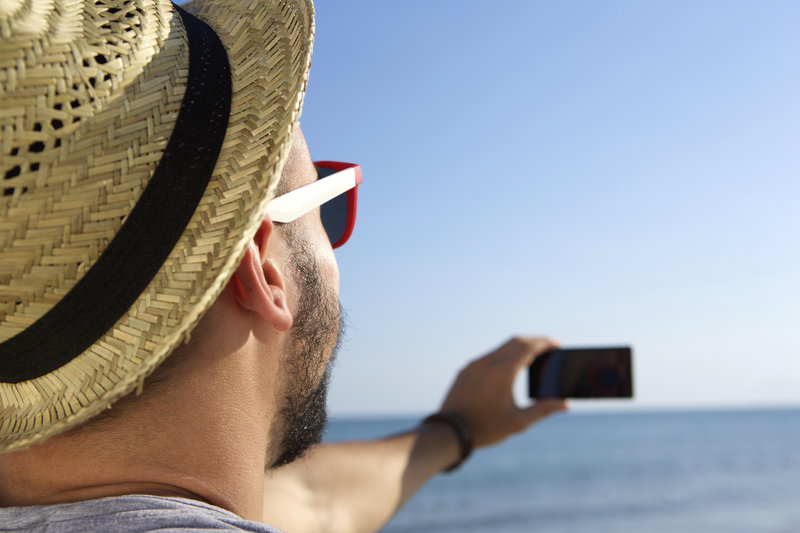 iStockphoto.com / m-imagephotography
Boat Tours
Boat tours of the Los Angeles harbor leave from Ports O' Call Marketplace while narrated cruises of Long Beach harbor leave from Aquarium of the Pacific. Farther south in Orange County, tour boats make the rounds in Newport Bay, departing from the Balboa Pavilion. Vessels going to Santa Catalina Island depart San Pedro, Marina Del Rey, Long Beach, Newport Beach and Dana Point.
Bus and Trolley Tours
Amazing LA Tours
Beverly Hills Trolley Tours
Gray Line Los Angeles
Starline Tours of Hollywood
Metro Rail Tours
The Metropolitan Transportation Authority has commissioned more than 300 artists to create original works since 1989. Free 2-hour, round-trip Metro Art Moves tours are offered by docents, providing insight into the art, its creators and the communities they enhance. Tours meet the first Saturday of the month at the street level entrance to Metro Red Line's Hollywood/Highland Station; first Sunday tours meet at the information booth inside the entrance to Union Station. Tours start promptly at 10 a.m. A Union Station tour departs from the information booth inside Alameda Street Station the second Sunday of the month at 10:30. For more information phone (213) 922-2738.
Plane or Helicopter Tours
Celebrity Helicopters
Orbic Air
Studio Tours and Tickets
A who's who of Hollywood has hit the dusty trail at Paramount Ranch in Santa Monica Mountains National Recreation Area since 1927, with the movie ranch standing in for everything from western towns Tombstone and Dodge to colonial Massachusetts and ancient China. Free 1-hour ranger-led tours are offered roughly once a month; phone (805) 370-2301 for information.
Paramount Pictures Studio Tours
Sony Pictures Studios
Universal Studios Hollywood
Warner Bros. Studio Tour Hollywood
Guided Walking Tours
Walking tours of El Pueblo de Los Angeles Historical Monument depart Tuesday through Saturday on the hour 10-noon on the south side of the Plaza between the Firehouse and the Hellman-Quon building. The free tours last about an hour; phone (213) 628-1274. Guided walking tours of Chinatown are sponsored by the L.A. Chinatown Business Improvement District. Reservations are required; phone (213) 680-0243.
Los Angeles and its vicinity includes Pasadena, Long Beach, Hollywood, Beverly Hills, Santa Monica and dozens of towns and beach communities. You'll need an automobile to conveniently get around most parts of the city and its environs, but you can use public transportation to reach many of the points of interest highlighted in this itinerary.
Your credit card company will send you love letters for kicking off the day shopping at the outdoor Third Street Promenade. Though many of the pedestrian mall's original independent stores have closed and given way to chains (think Gap, Urban Outfitters and Sephora), it's still a great spot to soak up breezy SoCal vibes and watch street performers, ranging from hip-hop dancers to singer-songwriters.
Have your own car? An alternate late-morning destination could be the world famous freak show that is the Venice Beach Ocean Front Walk, about 4 miles down the coast. Wacky street entertainers (and we do mean wacky), offbeat vendors and artists, funky shops, casual eateries, bars and bikini-clad Rollerbladers populate a roughly 2-1/2-mile-long, palm-lined boardwalk with a carnival-like atmosphere.
Satiated, stroll the pier, home to the old-school, fun-in-the-sun amusement rides of Pacific Park. Go for a spin on the solar-powered Ferris wheel. Take in ocean views from the pier-top roller coaster. Try your luck at the midway games and curse the ring-toss booth. Then poke at sea anemones and urchins in the small yet nifty Santa Monica Pier Aquarium.
As the sun sinks into the Pacific, behold the gorgeous, pink-streaked sky from the bluff-top park backing Santa Monica State Beach.
Too rich for your blood? Head for Santa Monica's Main Street. Along several city blocks (roughly between Ocean Park Blvd. and Rose Ave.), you'll find plenty of casual, wallet-friendly eateries as well as bars and independent shops.
Ready to shake, rattle and roll after dinner? Hop into historic Harvelle's club (opened in 1931) for a nightcap of live blues, soul, jazz or reggae.
Most Los Angeles events center on one of three themes: sports, ethnic traditions or the arts.
For events information contact district offices of the Automobile Club of Southern California or the Los Angeles Convention and Visitors Bureau.
Dialing L.A. Area Codes
More than a dozen area codes serve metropolitan Los Angeles, and in most cases making calls within the same area code is the same as anywhere else: Simply dial the seven-digit number. There are a couple of exceptions, however: overlay zones in which two different area codes serve the same geographical region. One of these is the coastal area south and west of downtown Los Angeles, served by both the 310 and 424 area codes. All calls made here to other telephones with a 310 and 424 area code must be dialed using "1" followed by the three-digit area code and seven-digit phone number. The other overlay zone is in northern and central Orange County, shared by 714 and 657. Again, all calls from phones with an area code of 714 or 657 to other phones with these area codes must be dialed using "1" followed by the three-digit code and seven-digit phone number.
Attraction Passes
The
Go Los Angeles Card
is an all-access pass offering 55 percent savings on admissions to more than 30 L.A.-area attractions. The card is purchased by the day (1, 2, 3, 5 or 7 consecutive calendar days) and visitors have 2 weeks to use their days once they activate their card. Attractions include Aquarium of the Pacific, Knott's Berry Farm, Madame Tussauds Hollywood, Pacific Park and Warner Bros. Studio Tour Hollywood. The Go Los Angeles Card includes an added bonus of Universal Studios Hollywood with the 3-, 5- and 7-day cards. It is available online or over the phone at (800) 887-9103.
City of Brake Lights
If Paris is the "City of Light," then Los Angeles is surely the city of brake lights. If you plan on driving in L.A., the notoriously congested and sometimes confusing freeway system can be intimidating. But a little advance planning is all you'll need to avoid spending half of your vacation behind the wheel and behind schedule.
L.A. freeways are designated with a route number. In addition, each stretch of freeway can have several nicknames, depending on its location or final destination. Knowing these names will help you understand traffic reports given by local radio stations (KNX 1070AM airs reports every 10 minutes). Here are the nicknames of some major L.A. freeways:
I-5: Golden State Freeway, from downtown north to Bakersfield; Santa Ana Freeway, from downtown south to Disneyland® Resort and south Orange County.
I-10: Santa Monica Freeway, from downtown west to Santa Monica; San Bernardino Freeway, from downtown east to San Bernardino.
I-110: Harbor Freeway, from downtown south to the Los Angeles Harbor; Pasadena Freeway, from downtown north to Pasadena.
I-405: San Diego Freeway.
I-710: Long Beach Freeway.
US 101: Hollywood Freeway, from downtown north to Studio City; Ventura Freeway, from Studio City north to Ventura.
It's best to avoid freeways during weekday rush hours, which generally last from 6 a.m. to 10 a.m. and 3 to 7 p.m. Also, bumper-to-bumper traffic on weekend afternoons is not uncommon, especially in West L.A. But no matter what day it is, Angelenos are all too familiar with some of the freeway system's chronic trouble spots. These are usually interchanges or narrow sections of freeway, and some commuters avoid them at all cost.
The San Diego Freeway (I-405) is universally despised by drivers, and with good reason. North from Los Angeles International Airport, heavy stop-and-go traffic is the norm as I-405 heads through West L.A., over the dreaded Sepulveda Pass and meets US 101 at what is routinely ranked the most congested interchange in the country. Near downtown, you can usually count on crawling through the Four Level and East L.A. Interchanges.
If seeing the world famous HOLLYWOOD sign is on your itinerary, you'll have ample time to admire it from US 101. The freeway's legendary congestion often delays drives through Tinseltown and the San Fernando Valley.
Not to be outdone, Orange County is home to the maddeningly slow SR 91, and the extremely busy Orange Crush Interchange, where I-5, SR 22 and SR 57 converge.
Every motorist visiting L.A. should be familiar with the term "SigAlert," an announcement issued by the California Highway Patrol when a traffic accident causes the closure of at least one lane of traffic for 30 minutes or longer.
Despite the problems, L.A.'s freeways remain the most effective way to cover long distances. Pick up detailed city maps at your AAA office and remember what former Los Angeles Mayor Tom Bradley once said: "I've seen congestion in almost every major city in the world far worse. By comparison, L.A.'s a paradise."
Hollywood Film Industry
The film industry found its feet in the 1910s, when the Nestor Company studio and directors such as Cecil B. DeMille and D.W. Griffith gravitated to Hollywood. The sleepy agricultural community, which until then had thrived on banana, pineapple, hay and grain production, caught their interest for its broad range of natural settings, ample sunshine and temperate climate. It also didn't hurt that the more than 2,700 miles that separated Hollywood from Menlo Park, N.J., the site of Thomas Edison's laboratory, complicated enforcement of Edison's fiercely protected motion picture patents.
In just a few short years, the debut of movie studios enabled the industry to take on a new dimension. Under the guidance of such visionaries as Samuel Goldwyn, Louis B. Mayer and Albert, Harry, Jack and Samuel Warner, the studios maintained sound stages and back lots. Filmmaking continued to explode as European directors, including Briton Alfred Hitchcock, Austrian Fritz Lang and Frenchman Jean Renoir, immigrated overseas and New York actors headed west. Vertical integration—in which studios exercised near-monopolistic control of everything from actors, writers and producers to theaters nationwide—and the rise of block booking, in which theaters were sold 20 or so films as a unit, allowed for continued growth, enabling studios to churn out 400 films annually at the industry's mid-1940s peak. After then, the Golden Age of Hollywood tarnished in the wake of studio-breaking federal antitrust rulings, post-war communist witch hunts and the advent of television.
Today, the centers of editing, effects and post-production remain in Hollywood, but much of the rest of the industry sprawls into Burbank, Culver City, Studio City and L.A.'s Westside. Such iconic spots as
TCL Chinese Theatre
, the Walk of Fame and Dolby Theatre, home to the Academy Awards ceremony, exemplify Hollywood's lingering importance in filmmaking, while the attractions at
Universal Studios Hollywood
plop you square in the middle of the action. A former studio at Selma and Vine streets, the Lasky-DeMille Barn lives on as the Hollywood Heritage Museum. The National Register of Historic Places officially protected Hollywood Boulevard's entertainment district in 1985, ensuring that the city's past be always preserved.
Travel Tips
Summer is generally warm and dry with low humidity, infrequent rainfall and average high temperatures in the low 80s. Summer's dry conditions may lead to brush fires in fall, which in turn lead to flash floods during the rainy winter months. Winters are pleasant, with temperatures averaging in the high 40s at night and the high 60s by day. Winter is the rainy season, with most of the region's annual tally falling between December and March. Areas stripped of their natural vegetation by summer brush fires are subject to sudden mudslides.
The area's varied geography creates temperature inversion, a phenomenon in which a layer of hot air is trapped over the city. Pollution combines with the static air to create smog. The Santa Ana winds gust through the mountain ranges at speeds of 35-50 mph and kick up mild dust storms in the northeastern portion of the metro area.
Although daytime wear is casual, trendy nightspots and restaurants demand more stylish attire. Rain is uncommon, but it's not a bad idea to pack an umbrella if you're visiting during the winter months. A light jacket or sweater is a necessity at night when it can be cool, even in summer.