Essentials
Sign up for a whale-watch cruise. The sight of these magnificent creatures bursting skyward from the sea creates lasting vacation memories.
Bask in the sun or take a walk on one of the peninsula's many beaches—Carmel, Fan Shell and Lovers Point are among the choices. Equestrians can ride horses on Pebble Beach's splendid stretch.
Visit the barking sea lions lolling on the Coast Guard Pier in Monterey Bay. Their hilarious antics are worthy of a circus act.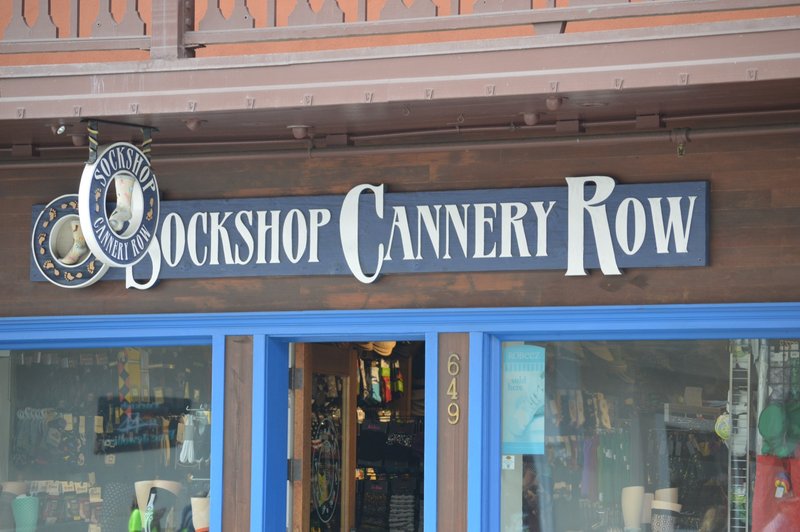 Spend time at Cannery Row, immortalized in John Steinbeck's classic novel. Restaurants and shops now inhabit the canneries, but the vintage structures provide a nostalgic sense of the 1930s fishing boomtown.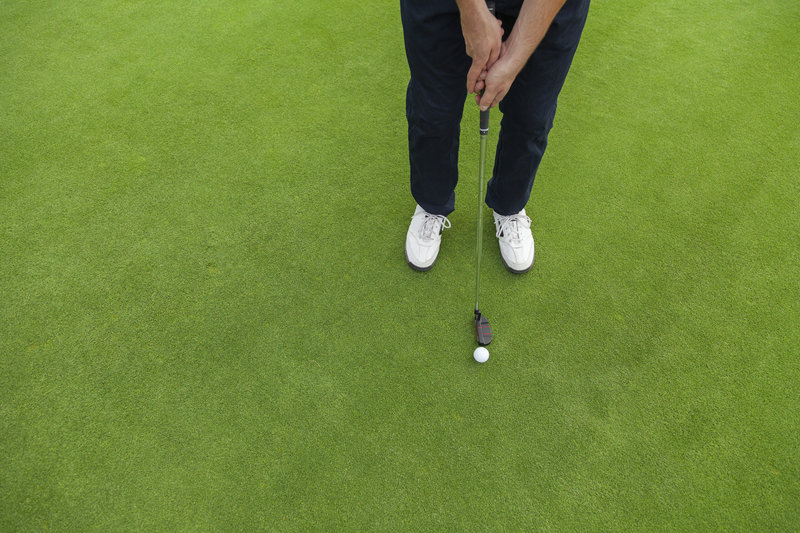 Play a round of golf on a world-renowned course. Pebble Beach, Spyglass Hill, Poppy Hills and Spanish Bay all boast spectacular scenery as well as challenging layouts that will give duffers a run for their money.
Peruse quaint shops and art galleries in Carmel-by-the-Sea . This idyllic community has many quiet, tree-shaded side streets lined with architecturally interesting cottages and beautifully manicured gardens.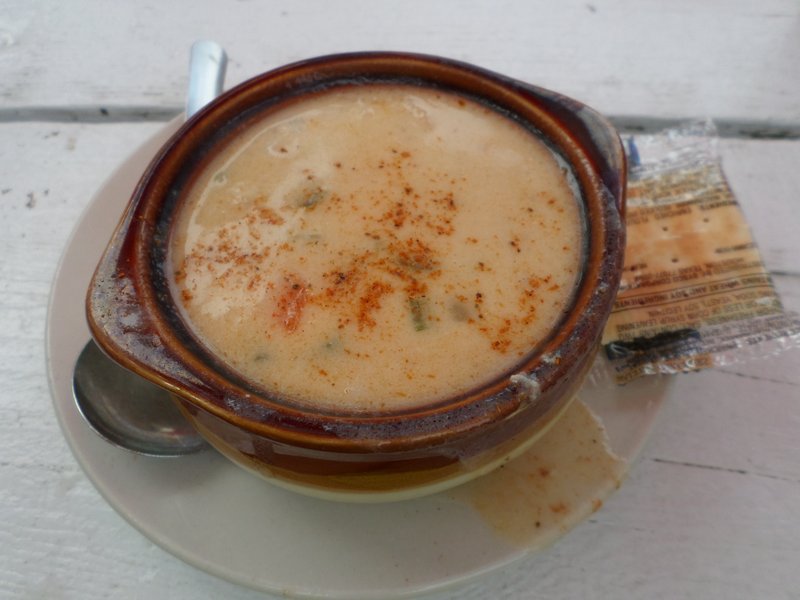 Indulge in a bread bowl filled with tasty clam chowder on Fisherman's Wharf. Souvenir shopping, fishing and people-watching also are popular pastimes at the pier.
Take a drive; a portion of the Pacific Coast Highway winds along Monterey's craggy coastline. Pebble Beach's
17-Mile Drive
is especially scenic.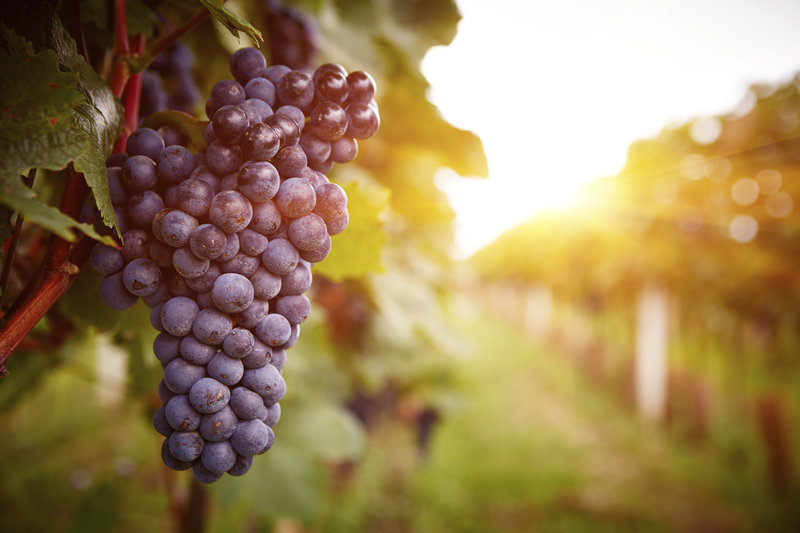 iStockphoto.com / Rostislav_Sedlacek
Tour a winery. There are 10 viticultural designations within Monterey County, and more than two dozen wineries have tasting rooms where you can sample award-winning selections.
Sami Sert/iStockphoto.com
Do as the locals do. Take an evening stroll down Alvarado Street in Monterey and have coffee or dessert in a bistro. If you're around on a Tuesday afternoon, stop at the farmer's market and shop for fresh produce, baked goods locally made crafts.
It's best to rent a car when visiting Monterey Peninsula, especially since the area offers magnificent coastal drives. Most attractions have parking facilities, while commercial lots and on-street parking also are options. The towns of Carmel and Monterey make good base camps for exploring the peninsula.
The aquarium is on Cannery Row, immortalized by John Steinbeck when it was lined with fish-processing plants during the heyday of Monterey's sardine and commercial fishing industry in the 1920s and '30s. These warehouses, abandoned in the 1940s, house specialty retailers and restaurants that attract a constant stream of tourists. You won't have any trouble scoring a tasty snack here, with chocolate and ice cream shops serving up samples to lure passersby out for a waterfront stroll.
Seafood lovers might opt to grab a bite at Fisherman's Wharf, across from the historic park's entrance on the waterfront. Restaurants flanking the pier entice diners with savory displays of crab legs, shrimp and other fresh-caught selections. If you're on the run, grab a to-go order of creamy clam chowder in a sourdough bread bowl.
If your visit coincides with a Tuesday afternoon, make sure you visit the Old Monterey Farmers Market, which sets up beginning at 4 p.m. along Alvarado between Del Monte Avenue and Pearl Street. The displays of organic produce from bountiful agricultural regions like Watsonville and the Salinas Valley are luscious, and you can also shop for cool arts and crafts from around the world.
Another alternative is to drive east along Carmel Valley Road to the town of Carmel Valley. It's a delightfully scenic drive, and there are several wine-tasting rooms are along the way. Then spend some time checking out the funky shops and eclectic eateries on Carmel Valley.
Do the tourist thing and snap a photo of the regionally renowned Lone Cypress, an image that has graced magazine covers and artists' renderings. It stands atop a distant craggy perch overlooking the restless Pacific. Take a walk along the beach at Seal Rock to observe the teeming bird life, while sea lions and seals congregate on Bird Rock, just offshore (bring your binoculars). If it's foggy, you won't be able to see these pinnipeds, but you'll certainly hear them. At any rate, do allow a half day to experience all the drive has to offer.
Golfers will want to play the world-famous Pebble Beach Golf Links. It's a public course, albeit very pricey, and a tee time should be reserved in advance. Stunningly beautiful scenery and an immaculately maintained course packed with challenges help make this a once-in-a-lifetime round.
Another way to spend the afternoon is at the beach, although keep in mind that Monterey Peninsula beaches are better for strolling than swimming, due to riptides and chilly water temperatures. Fan Shell Beach, accessible from 17-Mile Drive, is frequented by harbor seals; it's closed during the pupping season (usually April 1-June 1).
Dog-friendly Carmel Beach, at the foot of Ocean Avenue, is a short but gorgeous stretch of white sand framed by Monterey cypresses. A winding pathway above the beach parallels Scenic Road, with eight stairways providing access to the sand below. Volleyball is a favorite activity, and the occasional surfer can be seen tucking into a wave.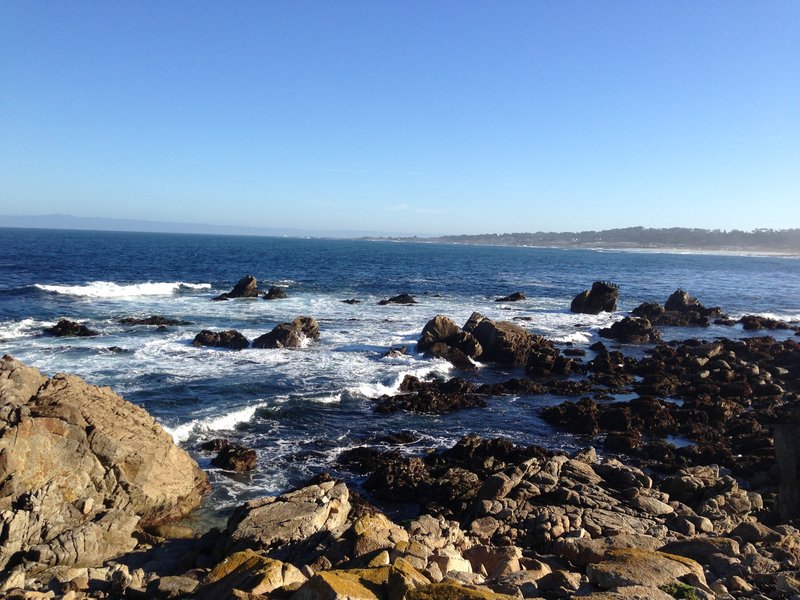 AAA. Photo submitted by Nancy Jones/Nancy Jones
A Coastal Slice of Heaven
Spellbinding, breathtaking and spectacular are words frequently used to describe
17-Mile Drive
. This winding road hugs the Monterey Peninsula coast through the gated community of Pebble Beach. In addition to providing glimpses of some seriously challenging golf courses, it is famously scenic—and as scenic drives go, this one definitely does not disappoint.
The two main access gates for a sightseeing jaunt are at the northern and southern ends (off SR 68 and SR 1, respectively). The toll fee for visitors is $10 (cash only) per vehicle, and the gate attendant will provide a map/brochure denoting 21 points of interest along the drive. If you enter through the Carmel gate at the southern end, you'll encounter the highlights described below in order as the road snakes along the coast toward Pacific Grove.
The Lodge at Pebble Beach
, site of the world-class Pebble Beach Golf Links, is hallowed ground for lovers of the sport. If you've budgeted the time before your 17-Mile Drive jaunt, take a stroll around the hotel grounds, duck into one of the specialty shops selling high-end resort wear and every golf accessory imaginable, and just wallow in the luxuriousness of it all. You could also have breakfast on the outdoor terrace at the
Stillwater Bar and Grill
and admire the view of the Pacific as golfers line up putts on the 18th green.
At Pescadero Point the views of deep blue water, thick green carpets of ice plants, gnarled tree branches and rounded rocks are spectacular. A bit farther on is a roadside marker denoting the Ghost Tree. Bleached white by the salt air, this twisted tree trunk is devoid of any greenery or sign of life. The multimillion-dollar mansions in the vicinity are set back from the serpentine road, shaded by groves of pines.
The Lone Cypress is an iconic coastal California landmark; it's estimated that the tree has survived for more than 250 years. Perched atop a rock overlooking the Pacific, it has the flat-topped look characteristic of the Monterey cypress, which grows wild in only two seaside locations on the Monterey Peninsula.
At Cypress Point there's a lookout perfect for snapping a photo of the rocky coastline, which extends as far as the eye can see. Another outstanding photo op is nearby Fanshell Overlook. You might spot a harbor seal on the white-sand beach, or maybe an artist attempting to capture the idyllic scene on canvas. This spot is off-limits to visitors during the spring pupping season.
Continue along past Spyglass Hill, designed by Robert Trent Jones and regarded as one of the world's toughest golf courses. The holes, which have enviable backdrops courtesy of the ocean and the Del Monte Forest, are named after characters in Robert Louis Stevenson's classic "Treasure Island."
Seal Rock is a great place for a picnic or a stroll along the beach. Nearby Bird Rock, just offshore, is a perching spot for gulls and other seabirds. Farther on is China Rock, an outcrop named in tribute to Chinese settlers.
Early seafarers often crashed into the rocks at Point Joe, mistaking it for the entrance to Monterey Bay. Like many other pullouts along 17-Mile Drive, the sight of ocean waves breaking against rocks almost compels you to pull over, get out and marvel at the view.
The road curves a short distance inland past another one of Pebble Beach's spectacular courses, The Links at Spanish Bay. The landscape here bears more than a passing resemblance to Scotland's rolling green hills.
The junction with SR 68 marks the northern end of 17-Mile Drive. At this point you can either take SR 68 toward Monterey or turn left onto Sunset Drive and continue north past Asilomar State Beach and Point Pinos Lighthouse to Pacific Grove, another charming Monterey Peninsula community.