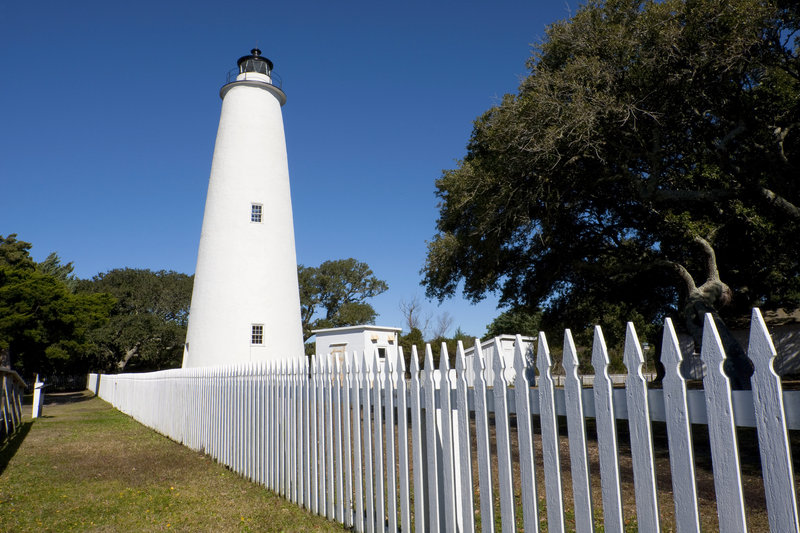 iStockphoto.com / mdulieu
Essentials
First you have to get here. You could just drive over a bridge to reach the barrier islands of the Outer Banks, but the alternative is much more fun—car ferries run from Cedar Island and Swan Quarter to Ocracoke and also provide the only connection between Hatteras and Ocracoke islands.
Take a leisurely drive along undeveloped stretches of SR 12 through Cape Hatteras National Seashore , enjoying the solitude, the sound of the surf and the sea oats swaying in the ocean breeze.
Marvel at the advances in aviation since Orville and Wilbur Wright's Flyer left the ground for 12 seconds and a distance of 120 feet on that blustery December day in 1903. The Wright Brothers National Memorial in Kill Devil Hills traces the brothers' attempts to conquer the mysteries of powered flight.
Stay for a while. For a true Outer Banks experience, rent an oceanfront "cottage" for a week or longer; choices range from modest but cozy bungalows to palatial 10-bedroom mansions.
Scramble up the shifting sands of the tallest dunes on the East Coast at
Jockey's Ridge State Park
in Nags Head for unparalleled views of both Roanoke Sound and the Atlantic Ocean—coming back down is much easier.
Sample the tasty bounty from local waters—freshly caught tuna, flounder, crab, grouper, trout, oysters, rockfish and shrimp—served in simple, nautical-themed surroundings or elegant fine dining restaurants. Regardless, the dress code is comfortable and casual.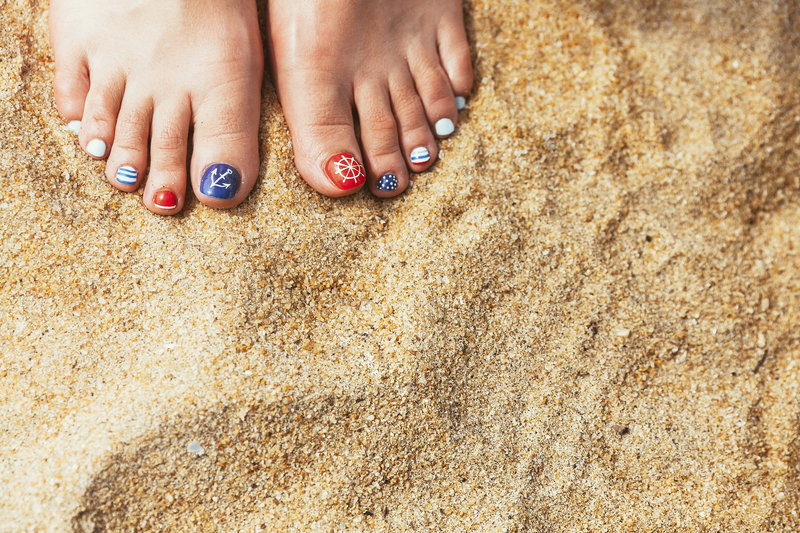 iStockphoto.com / Stakhov-Yuriy
Go barefoot—all the better to sift soft, warm sand between your toes, soak up some sun, frolic in the foamy waves and build imaginative sand castles on windswept, dune-rimmed expanses of beach. Or, try your hand at a new sport: you might find your passion in surfing, parasailing, windsurfing, sea kayaking or kiteboarding.
Join the crowds and buy an OBX souvenir. It seems this acronym for the Outer Banks appears just about everywhere and on everything. You'll find OBX—presented as three bold black letters inside a banded oval—on car bumpers and back windows, on T-shirts, hats, sweatshirts and other typical forms of vacation mementos.
Part of the fun of the Outer Banks is getting there. If you're approaching the area from the south, you can begin this adventure with a ferry ride from Cedar Island or Swan Quarter to Ocracoke ; just remember to make a reservation and factor in the 2.25- to 2.5-hour trip time. Phone the North Carolina Department of Transportation Ferry Division at (800) 293-3779 for information about fees and schedules.
Once you and your car reach Ocracoke Island, spend some time exploring this laid-back fishing village. A favorite hideout of Edward Teach (aka the pirate Blackbeard) in the early 18th century, the town is now popular with vacationers in search of peaceful surroundings and windswept beaches. The best way to see the sights is by bicycle, so stop at a rental outlet and pedal off along narrow, tree-shaded streets to the Ocracoke Lighthouse, built in 1823; Silver Lake, the village's focal point; and the British Cemetery, the burial site of four English sailors who washed ashore after their patrol ship was sunk off Cape Lookout by a German U-boat during World War II.
As you leave the village heading north on SR 12, the only highway through Cape Hatteras National Seashore and the Outer Banks, it's awfully tempting to pull off the road and make your way through the sea oats and dunes to the seashore's undeveloped beachfront for a brief splash in the surf. Don't linger too long, though, since you'll want to save enough time to stop and see the herd of wild Banker ponies (said to be descendants of Spanish mustangs or possibly distant relatives of horses left behind by 16th- and 17th-century explorers) scampering around their pasture, which is about 7 miles north of Ocracoke.
When you reach the northern tip of Ocracoke Island, another ferry ride awaits. You don't need a reservation for the brief, 40-minute trip to Hatteras Island, and the ride is free. Set out again on SR 12 and enjoy the solitude as the highway meanders past long stretches of deserted beach, occasionally interrupted by small clusters of vacation homes. There are several interesting diversions along the way, and a stop at a couple will provide insights into the history, culture and lifestyle of the Outer Banks.
A handy thing to know is that navigation in the Nags Head area is by milepost; street numbers are rarely used. Green signs along the side of SR 12 (the Beach Road) and US 158 (the Bypass) tell you where you're at (i.e., Mile 16, Mile 7.5, etc.).
Take a quiet stroll along the beach to end a busy day; watching the moon rise over the water can be awe-inspiring.
There should be time before dinner to head back to your hotel and hit the beach. There's a lot of history in the Outer Banks, but the surf is awfully tempting. Regardless of where you're staying, the beach is probably not far away, so grab a towel and some sunscreen, let some sand sift between your toes, relax and enjoy.
Let's start at the beginning. Roanoke Island, to be specific, is where the group of colonists sent by Sir Walter Raleigh landed in 1585 in an attempt to establish the first English-speaking settlement in the New World. The tiny island, surrounded by Roanoke and Croatan sounds just west of Nags Head , is the site of several attractions that examine this ill-fated venture and the settlers' mysterious disappearance.
Remote and undeveloped, Cape Lookout National Seashore extends 56 miles southward from Ocracoke Inlet along the North Carolina coast. You'll have to do some advance planning to visit the seashore's four sandy barrier islands, however, since they are reachable only by boat and have limited services. Nature lovers make the journey for the splendid bird-watching, photography and surf fishing opportunities, or just to collect seashells along the beach. A herd of free-roaming horses, legend says, has made its home on Shackleford Banks since the 1500s; if you happen to spot these elusive creatures, remember they are wild and not used to human contact. The lighthouse keeper's quarters serves as a visitor center for the national seashore.
Picking up where Cape Lookout National Seashore leaves off, the AAA GEM attraction Cape Hatteras National Seashore covers almost all of the Outer Banks' Ocracoke and Hatteras islands and part of Bodie Island. The nation's first national seashore, Cape Hatteras protects quiet expanses of beach that seem to stretch for miles, offering peaceful escapes where shorebirds flitting about in search of food frequently outnumber people. And, though sand dunes and sea oats are common images of the seashore, it also encompasses woodlands, marshes and sounds. Access points to the shore are frequent along SR 12, the main road through the Outer Banks.
Instead of just imagining the Wright brothers' early gliding adventures, visitors can actually take to the sky themselves (after a little instruction) at Jockey's Ridge State Park. Lessons are available for those brave enough to try hang gliding from the highest sand dune on the East Coast. The state park is a favorite with children, who love to clamber to the top of the dune and then roll back down the sandy slope. The dune's summit also is a popular place for kite flying and watching brilliantly hued sunsets. Two hiking trails and a museum with natural history exhibits provide a close-up look at the park's ecology.
By Inspector 33
Spread along the 113 miles separating the southern tip of the Outer Banks at Ocracoke and the northern end at Corolla are restaurants specializing in seafood (of course), down-home comfort food, haute cuisine and just about everything in between. You shouldn't have problems finding any of these establishments, since practically all of them are either on or just off SR 12, the destination area's main thoroughfare.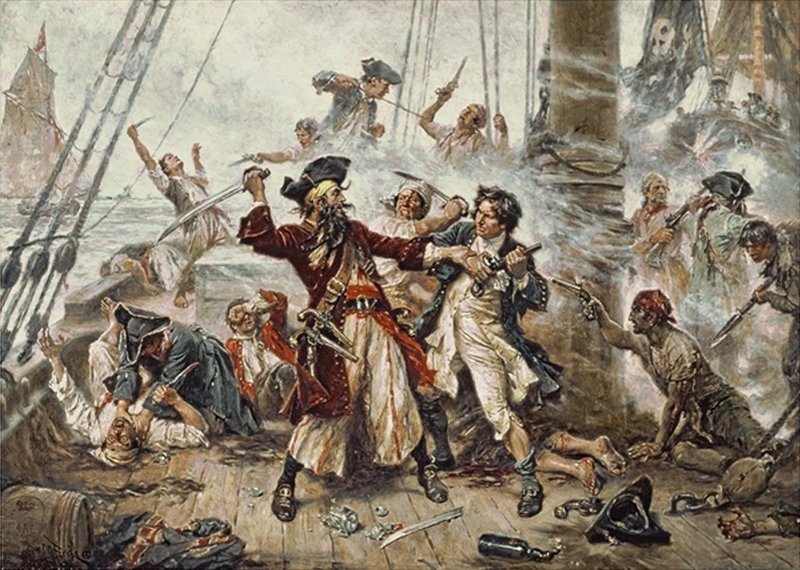 Courtesy of Wikimedia Commons / NA
The Legend of Blackbeard
Arrr, me hearties! There was, indeed, a pirate named Blackbeard who terrorized the Caribbean and the Atlantic seaboard (including the Outer Banks) in the early 18th century. Though much of what we know about this buccaneer comes from legends embellished over the years, tidbits about his life have been pieced together.
Most historians agree that the man who adopted the nickname Blackbeard was born in England, probably around 1680. Though his true name has never been verified, he took the name Edward Teach (or Thatch, Thache or Tache) when he turned to a life of piracy. Blackbeard's notorious reputation was reinforced by his menacing physical appearance—he was said to be a large man with a loud, deep voice, and the mere sight of his bushy, dark whiskers and bright red coat overlaid with swords, pistols and daggers was sufficient reason for many ships to surrender without a struggle. Some accounts say he added to his fearsome countenance in battle by lighting gunpowder-covered wicks in his braided beard. Despite his formidable reputation, however, there is nothing on record to show that he ever killed anyone, except in a one-on-one fight.
Evidence indicates that Blackbeard served as a privateer during Queen Anne's War (1702-13), yielding to the temptations and rich rewards of a pirate's life after that conflict. Commandeering a ship in 1716, he began preying on merchant vessels across the Caribbean. He seized a French vessel near the island of St. Vincent, changing its name to Queen Anne's Revenge and converting it into his flagship after increasing its firepower to 40 guns. The shallow inlets of the Outer Banks (especially those around Ocracoke Island) proved to be a perfect refuge for his reign of terror.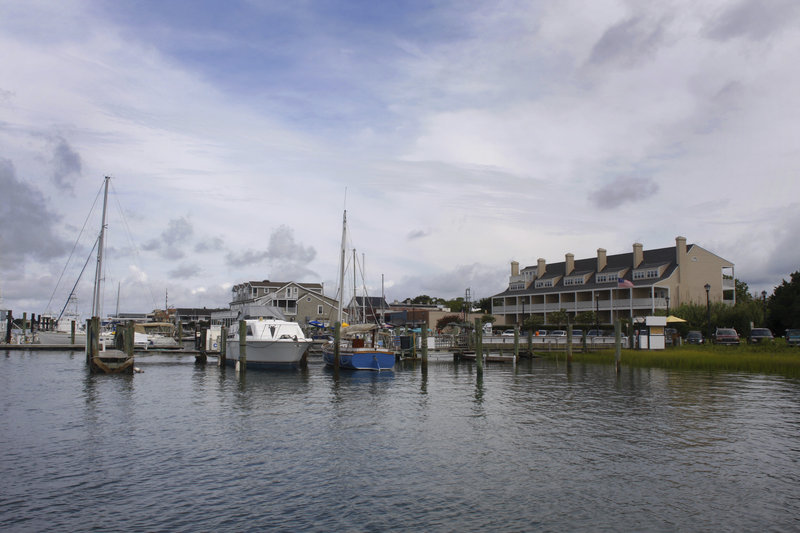 iStockphoto.com / NRedmond
Public outrage grew after Blackbeard blockaded Charleston's harbor, and the British Navy set sail in pursuit. Realizing he was in peril, Blackbeard abandoned the Queen Anne's Revenge just offshore from Beaufort , N.C., and transferred his plundered bounty to another of his vessels, eventually arriving at his safe haven of Ocracoke . The Royal Navy located his hideaway and, just after sunrise on November 22, 1718, attacked. It reportedly took five gunshot wounds and more than 20 slashes from enemy cutlasses to end the life of the renegade pirate. Blackbeard's decapitated head was hung from the bowsprit of his ship and his body tossed overboard.
Although his gruesome death effectively put an end to The Golden Age of Piracy, Blackbeard's legend lives on. In 1996 the remains of what is thought to be his flagship were discovered buried deep in the sands of Beaufort Inlet. Artifacts recovered from the site can be seen at the
North Carolina Maritime Museum
on Beaufort's waterfront. The resting place of the pirate's purloined treasure (if it indeed exists) has yet to be found. Blackbeard and his deeds also are believed to have inspired the characters of Long John Silver, Captain Hook and, more recently, Jack Sparrow in the "Pirates of the Caribbean" films.