Jeremy Woodhouse / Getty Images
If you described Portland as a scaled-down version of Seattle you wouldn't be off the mark, as both cities share some very enticing similarities. They boast natural settings that showcase the Pacific Northwest's remarkable beauty. Each has a distant but unmistakable landmark: 14,411-foot Mount Rainier rising from Seattle's horizon, 11,239-foot Mt. Hood serving as Portland's backdrop. Water is a prevailing characteristic as well—as Puget Sound helped shape Seattle, so do the Willamette (pronounced "will-AM-ett") and Columbia rivers define Portland. Both are decidedly pro-environmental, resulting in a bounty of urban parks and green spaces. Coffee on practically every corner? Check and check.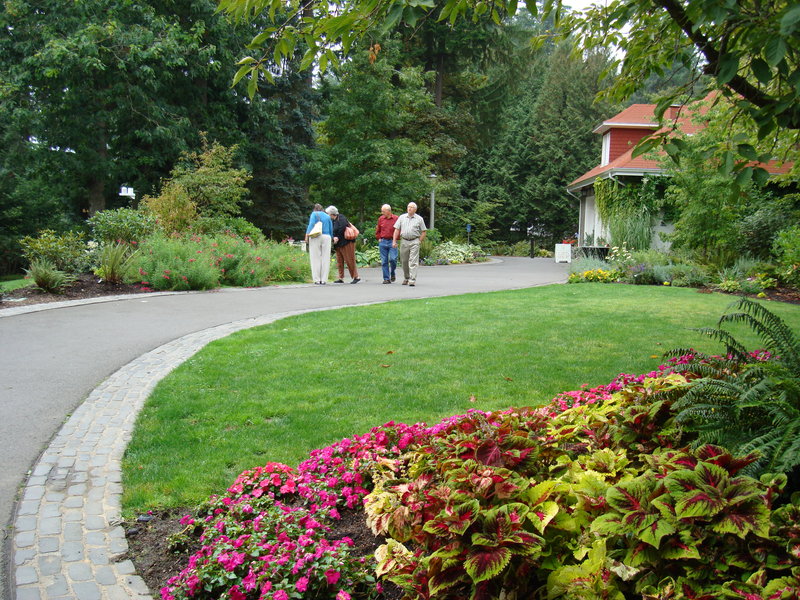 Photo submitted by Denise Campbell / AAA
But there are differences, too, and the Rose City—like the perennially popular garden flower for which it is nicknamed—is nothing if not varied. First and foremost, there's a definite laid-back vibe here that encourages you to stop for a minute, take a deep breath and just enjoy the moment. On a sunny afternoon, hang out for a while at Pioneer Courthouse Square, the big open plaza smack dab in the center of downtown, and you'll see what we mean. Business executives, genteel old ladies, skate punks: a melting pot of Portlanders take time to stop—perhaps with a to-go cup of java and a bite from one of the parked taco trucks—and smell the roses, as it were. It's the place in the city to people watch.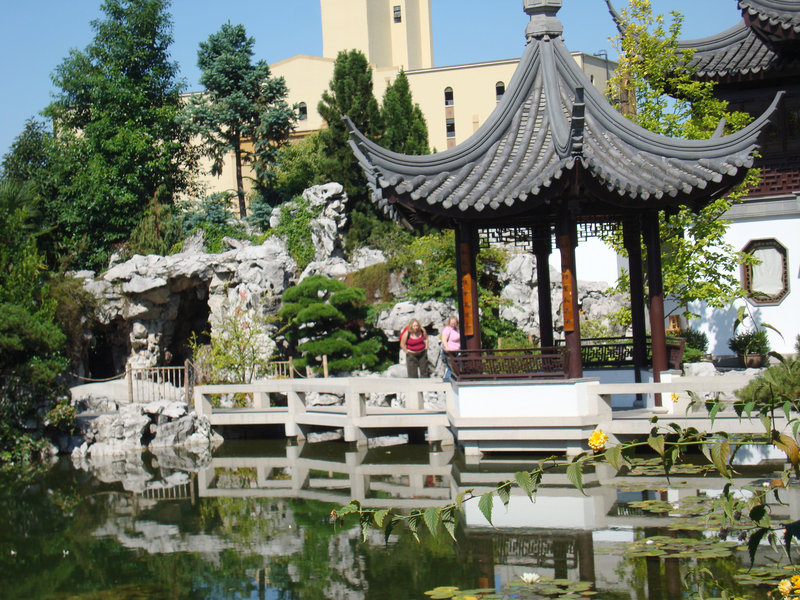 Photo submitted by Denise Campbell / AAA
Portland, in fact, has one of the most delightfully walkable downtowns of any major city in the country. Laid out in grid fashion and roughly a dozen blocks east-west and north-south, it's neatly divided into separate districts that are easy to explore individually. Wander around the luxuriantly leafy, art-filled South Park Blocks. Get to know the Pearl District and Chinatown. Stop by local institution Powell's City of Books for some serious browsing. Take a brisk walk along Governor Tom McCall Waterfront Park.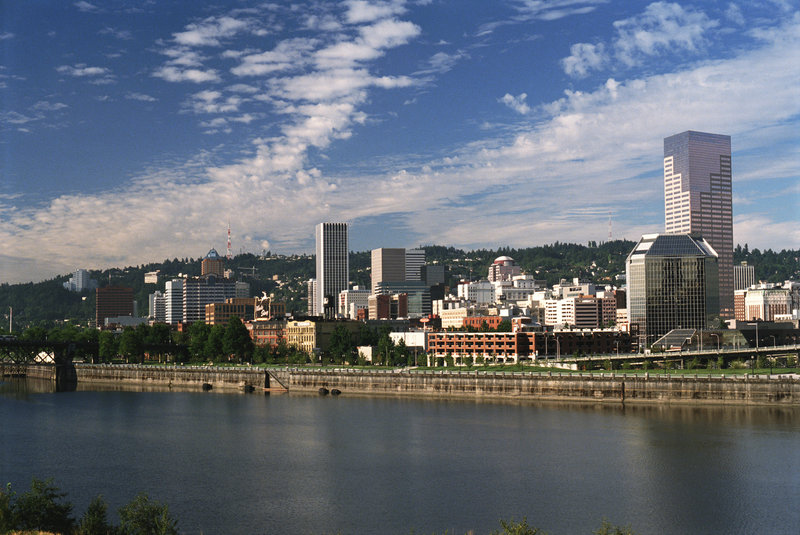 D Falconer/PhotoLink / Getty Images
Although Portland's pleasures are many, you'll also want to venture beyond the city limits. Northwestern Oregon is a tapestry of mountains, hills, trees and rivers, and the great outdoors is sure to exert a powerful pull. Within little more than an hour's drive are three outstanding examples of nature at its finest: Mt. Hood and Mt. Hood National Forest, chock-full of spectacular scenic drives and year-round recreation; the towering basalt cliffs, dancing waterfalls and sweeping panoramas of the Columbia River Gorge National Scenic Area; and US 101's serpentine path along the Pacific coast, with amazing coastal hikes and heart-stopping ocean vistas. It's all waiting to be discovered.
In Depth
Panoramic river vistas! Pacific seascapes! Mt. Hood! The Columbia Gorge! Nature was particularly generous in bestowing outdoorsy glories to Oregon's northwestern corner, and Portland sits right in the middle of them all. Oregon's largest city has the feel of a smaller town, and it shares a definite West Coast vibe with Seattle—one that encourages you to relax, slow down and just enjoy the moment.
Portland will, in fact, remind you of its neighbor to the north in more than a few ways. Water is a prevailing characteristic—as Puget Sound helped shape Seattle, so did the Willamette ("will-AM-ett") and Columbia rivers help define Portland. Each offers a bounty of urban parks and green spaces, not to mention a devotion to coffee—and a coffeehouse on practically every corner. But Portland is no mere copycat.
Google the phrase "America's greenest cities" and Portland is likely to show up on a number of top 10 lists. Desirable amenities like public transportation options, LEED building requirements, clean air and water and renewable energy are all high priorities. Environmental awareness, in fact, is a way of life. In 1905 mayor Harry Lane proposed that every other street in the city be stripped of its buildings and planted with shade trees and roses. Although fanciful, the sentiment underscores how residents feel about their city.
Mayor Lane's vision seems to have come true in downtown's luxuriantly leafy South Park Blocks. In the late 19th century elms and Lombardy poplars were planted in what was then the outskirts of town, and the blocks became a fashionable residential neighborhood filled with Italianate mansions and, later, apartment buildings. Today it's a perfect spot for a leisurely afternoon stroll.
Centuries earlier, the deepwater confluence of the Columbia and the Willamette was a stop on a trading route used by Chinook Indians. Over time, wood for campfires consumed more and more of the surrounding forest, creating a large clearing. It was this spot that Bostonian Asa Lovejoy and Francis Pettygrove of Portland, Maine, envisioned as the site of a new town in the 1840s; they called it "Stumptown" for the abundance of tree stumps. Each man wanted the settlement named after his hometown; the matter was decided with a coin toss that Pettygrove won. The "Portland Penny" now resides at the Oregon Historical Society on S.W. Park Avenue, while the nickname lives on in Stumptown Coffee Roasters, a popular local purveyor of fair-trade regional beans known for its skilled baristas and killer lattes.
Portland's other nickname is the "City of Roses," and if any place encourages you to stop and smell the perennially popular garden flower—both metaphorically and literally—this is it. To experience the feeling in a metaphorical sense simply head to Pioneer Courthouse Square, the large paved plaza bordered north and south by Morrison and Yamhill streets and east and west by Broadway and S.W. 6th Street. Portlanders of every persuasion hang out in what is affectionately known as "Portland's living room," especially on sunny summer afternoons. It's the best place in the city to people watch.
The International Rose Test Garden in Washington Park is where you go to be bowled over by fragrance. The garden has an awesome view of downtown Portland and distant Mt. Hood, but the main attraction is all kinds of immaculately tended rose bushes. During the season of peak bloom, which begins at the end of May and can last into November, all you have to do is follow your nose to a literal explosion of color and perfume.
And Portland is quirky in the best sense. For proof, just check out Voodoo Doughnut. At the corner of S.W. 3rd Avenue and S.W. Ankeny Street in downtown's Old Town district (look for the red door), this doughnut shop has become quite the tourist magnet due to appearances on various TV food shows. Don't let that deter you. Voodoo's yummy made-from-scratch creations like the Triple Chocolate Penetration, topped with Cocoa Puffs, and the Memphis Mafia, filled with banana chunks and peanut butter, are a treat—just like the city.
By Car
The major north-south route to Portland is I-5, which originates in Southern California and extends through Seattle and to the Canadian border. I-5 parallels the Willamette's east bank through Portland, affording access to bridges connecting the West Side.
Most traffic from the east follows I-84, which becomes Banfield Freeway on the East Side, then intersects I-5. East-west thoroughfares are US 26 and US 30. Both funnel traffic into Portland from points along the Pacific on the west; from the east US 26 skirts Mt. Hood on its approach, while US 30 parallels the Columbia River, frequently following the I-84 alignment.
Bypass routes are provided by I-405, which skirts the western downtown area, and I-205, which swings in a wider arc through the eastern environs. Both interchange with major routes and streets en route.
Street System
Portland is divided into five sections—S.W., S.E., N., N.W. and N.E.—with the Willamette River dividing east from west and Burnside Street separating north from south. A series of 11 bridges connects the east and west sides. Street addresses are keyed to each of the sections—121 N.E. 21st Ave., or 200 S.W. Taylor St.
The city's major thoroughfares are, from west to east, Burnside Street, Sandy Boulevard and US 26 (Powell Boulevard), and from north to south, Grand Avenue, Martin Luther King Jr. Boulevard and 82nd Street. Many minor streets, especially downtown, are one-way, with alternate streets going in opposite directions.
The speed limit within the city is 25 mph, except in the business district and school zones, where it is 20 mph. Most major thoroughfares and express boulevards have limits of 35 mph, unless otherwise posted.
Left turns on red are permitted on one-way streets only; the driver must come to a full stop and yield to traffic with the green light. Right turns on red, after coming to a full stop and yielding to traffic with the right of way, are permitted at all intersections unless otherwise posted.
Rush hours are 6:30-8:30 a.m. and 3:30-6 p.m. Congestion is greatest on I-5, I-84 and US 26 during these times.
Parking
Parking lots are scattered liberally throughout the downtown area; on-street parking is difficult to find any time of the day or night. Parking rates range from 95c to $6 an hour, depending on the location.
Public Transportation
TriMet transit agency serves three counties and includes the MAX (Metropolitan Area Express), a 52-mile light-rail system; the Portland Streetcar; Westside Express Service (WES), a commuter rail line; and a fleet of city buses. Along the Portland Transit Mall, between Fifth and Sixth avenues, passenger shelters feature video screens that display real-time schedule information. Maps of all routes are displayed in the shelters.
TriMet's MAX Light Rail system is divided into five lines. The blue line runs east from the downtown core through Old Town (1st and N.W. Davis) to the suburb of Gresham and west to Beaverton and Hillsboro. The red line runs from downtown to Beaverton and Portland International Airport. The yellow line serves the north and northeast communities from downtown to the Expo Center via Interstate Avenue. The green line runs along I-205 and makes a number of stops between Clackamas Town Center and Portland City Center/Portland Transit Mall. The orange line, which began operating in 2015, runs from the Portland Transit Mall to Milwaukie. Most MAX stations are decorated with art created by locals—the works focus on community pride. Trains arrive at least every 15 minutes most of the day with service being less frequent in the early morning, mid-day and evening.
The Portland Streetcar system includes three routes: The North/South Line, the A Loop and the B Loop. The North/South Line connects the central business district and Portland State University with the inner northwest part of the city, including Legacy Good Samaritan Hospital, and passes through RiverPlace and on to the Willamette River's South Waterfront District.
The A Loop travels through Portland clockwise, crossing the Broadway Bridge over the Willamette River to serve the Lloyd Center, Convention Center and Oregon Museum of Science and Industry (OMSI) then crosses the river again at Tilikum Crossing back to downtown via Portland State University.
The B Loop operates counterclockwise but serves the same districts as the A Loop. Street cars stop roughly every 15 minutes during the day and less frequently on evenings and Sundays. The fare is the same as TriMet.
TriMet's Westside Express Service (WES) is a commuter rail line running between Beaverton and Wilsonville Monday through Friday approximately every 30 minutes during morning and afternoon rush hours. A TriMet fare ticket is required. There are five stations along the nearly 15-mile route; all offer bike parking, and all except Beaverton Transit Center have Park & Ride lots. The stations connect with at least one other transportation service, including MAX Light Rail at Beaverton.
For a ticket valid for 2.5 hours on TriMet buses, MAX Light Rail, Portland Streetcar and WES commuter rail, the fare is $2.50; $1.25 (ages 7-17, ages 65+ and those who are physically impaired); free (ages 0-6 with passenger). Passes good for 1, 7 or 14 days and longer also are available. Fares may vary; phone ahead to confirm. Fares must be paid with exact change or with tickets or passes when boarding. For detailed schedule information about TriMet buses, light-rail trains, streetcars or WES commuter rail, visit TriMet's customer service office, downtown in the visitor center at Pioneer Courthouse Square; phone (503) 238-7433.
The
Portland Aerial Tram
takes passengers from the South Waterfront Terminal to Oregon Health Sciences University's Kohler Pavilion on the main campus where there are two observation decks. All riders must have a round-trip fare ticket, which can be purchased from ticket machines at the lower terminal. Ticket machines accept credit or debit cards only. Round-trip fare $4.55; free (ages 0-6).
Aerial tram operating hours are Mon.-Fri. 5:30 a.m.-9:30 p.m., Sat. 9-5. Between late May and late Sept., trams also run Sun. 1-5. Tram cabins depart approximately every 6 minutes, although that interval may increase to 10 minutes during windy weather. The last tram departs the lower terminal 10 minutes before closing. Closed Jan. 1, Martin Luther King Jr. Day, Presidents Day, Memorial Day, July 4, Labor Day, Thanksgiving through Thanksgiving weekend and Christmas. To verify schedule and for more information phone (503) 865-8726 or (503) 494-8283.
Sales Tax
Oregon levies no sales tax. The Portland area has a lodging tax of 12.5 percent and a rental car tax of 17 percent.
Police (non-emergency)
(503) 823-3333
Hospitals
Adventist Medical Center, (503) 257-2500; Legacy Emanuel Medical Center, (503) 413-2200; Legacy Good Samaritan Hospital, (503) 413-7711; OHSU Hospital, (503) 494-8311; Providence Portland Medical Center, (503) 215-1111; Providence St. Vincent Medical Center, (503) 216-1234.
Newspapers
Portland's daily paper is The Oregonian. The Willamette Week is published each Wednesday, while the Portland Tribune is published on Tuesday and Thursday.
Radio
Portland radio station KXL (101 FM) is an all-news/weather station; KOPB (91.5 FM in northern Oregon, 550 AM and 103.1 FM in southern Oregon) is a member of National Public Radio.
Visitor Information
The Travel Portland Visitor Information Center 701 S.W. Sixth Ave. PORTLAND, OR 97204. Phone:(503)275-8355 or (877)678-5263
The Willamette Week reports on weekly entertainment, shopping specials and current events. In addition, the weekly Portland Guide, available at most local hotels, has tourist information.
Air Travel
Portland International Airport (PDX), 9 miles east of I-5 off I-205, is served by most domestic airlines. Transportation from downtown to the airport is available from airport shuttles, which run between the airport and major downtown hotels every 30 minutes daily 5 a.m.-midnight. The public bus and light-rail system, TriMet, also serves the airport; phone (503) 238-7433 for schedules. Taxi fares between the airport and downtown average about $35.
Rental Cars
Several rental car agencies serve the Portland area. Hertz, (503) 528-7900 (airport), (503) 249-5727 (downtown) or (800) 654-3080, offers discounts to AAA members.
Rail Service
The Amtrak passenger train terminal is at 800 N.W. Sixth Ave.; phone (800) 872-7245.
Taxis
Cabs must be hired by phone or at taxi stations in front of major hotels, although a few will answer a hail from the street in the downtown business district. Some of the larger companies include Broadway Cab Co., (503) 333-3333; and Radio Cab, (503) 227-1212. Fares are metered. Most taxi services charge $2.50 for one person for the first .1 mile then $2.60 for each additional mile and a $1 fee for each additional passenger.
Public Transportation
Transportation by bus, streetcar or light-rail is available in Portland.
Essentials
Just a quick TriMet MAX train ride away from downtown,
Washington Park
(S.W. Rose Garden Blvd. & S.W. Kingston Ave.) is a must-visit, if only to be entranced by the profusion of blooms at the
International Rose Test Garden
(400 S.W. Kingston Ave.) and experience the Zen-like serenity of the
Portland Japanese Garden
(611 S.W. Kingston Ave.). The heavily wooded park is home to several other major attractions as well, including the
Hoyt Arboretum
(4000 S.W. Fairview Blvd.), with a network of pretty hiking trails that will make you forget you're anywhere close to a bustling city.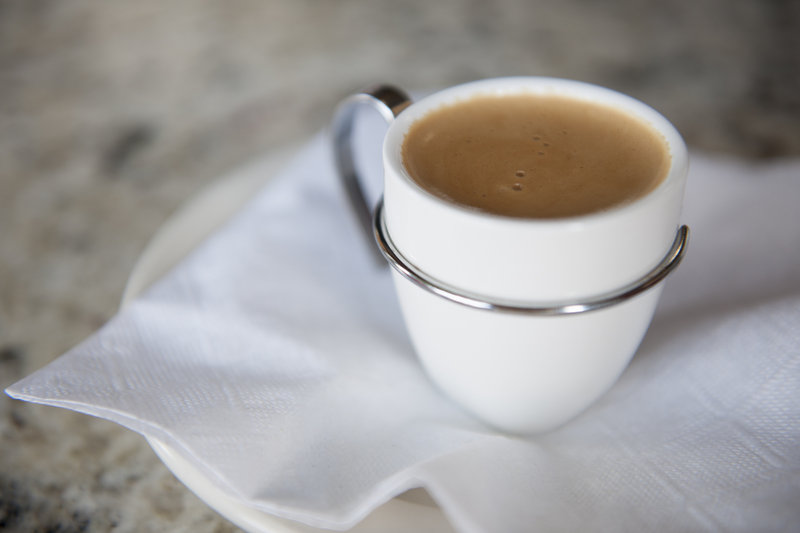 Courtesy of Greater Miami Convention & Visitors Bureau / Bruno Fontino
Hang out in Pioneer Courthouse Square. Portland's "living room" is six blocks from the riverfront between S.W. 6th Street and Broadway. Grab coffee, check out the bronze chessboards, test the Echo Chamber's sonic amplification and then relax on the brick steps and engage in some fun people watching.
Trendy with a capital "T," the Pearl District, between N.W. Park and 15th avenues, rewards exploration. Enterprising Portlanders transformed this once dilapidated area of aging warehouses into an urban magnet for galleries, cool stores, wine bars and brewpubs.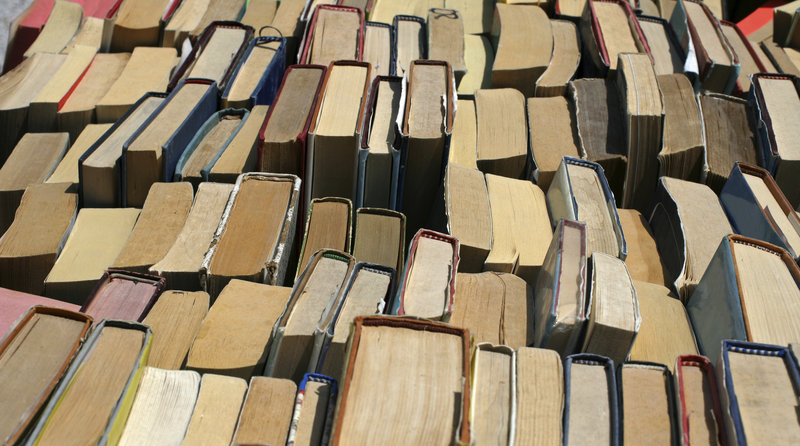 iStockphoto.com / ROMAOSLO
If the weather is less than ideal—and if you're not visiting in summer this might be the case—head to Powell's City of Books (1005 W. Burnside St.). The Portland bookseller's flagship store has a warren of rooms chock-full of new and used tomes. Gather an armful and spend an afternoon in their cozy, window-filled café.
A meander through downtown's South Park Blocks isn't complete without a stop at the
Portland Art Museum
(1219 S.W. Park Ave.). The historic Belluschi Building and the Mark Building, a former Masonic temple, exhibit American, European, Asian and Native American art. Don't miss the outstanding collection of masks, bowls and other objects fashioned by Northwest Coast Indian groups.
On the other side of the blocks is the
Oregon Historical Society
(1200 S.W. Park Ave.), dedicated to preserving the Beaver State's history. Its most striking features are the two exterior trompe l'oeil murals that depict such key events as the Lewis and Clark expedition. These monumental works won't escape your eye: They soar eight stories high.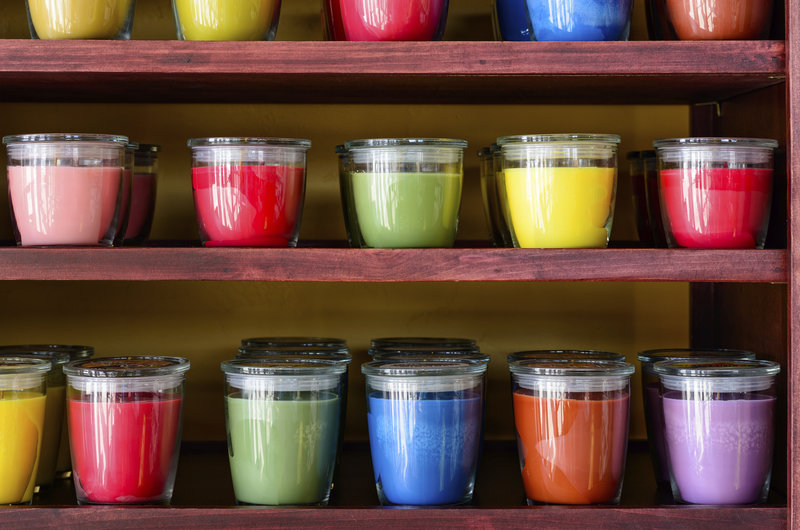 iStockphoto.com / Adventure_Photo
Wares at the Portland Saturday Market range from clothes to candles to jewelry to one-of-a-kind crafts created by local artisans you can stop and chat with. The food court offers a similarly eclectic spread—everything from pad thai noodles to vegetarian Himalayan grub. It sets up Saturdays and Sundays from the first weekend in March through Christmas Eve in the blocks along Naito Parkway just south of the Burnside Bridge; hop on the TriMet MAX, Portland's excellent light rail system, and get off at the Skidmore Fountain stop.
Go for a walk at Governor Tom McCall Waterfront Park. The riverside promenade follows the Willamette from the Hawthorne Bridge north to the Steel Bridge. Here you can cross the river and follow the Eastbank Esplanade south, learning about the region's history from interpretive markers along the way. This 4-mile round trip is guilt-free exercise complete with scenic views.
Forest Park
is, well, a forest within the city. Keep your walking shoes on and hit one of the park's more than 70 miles of densely wooded trails. Unpaved Leif Erickson Drive runs for almost a dozen miles and is closed to cars, making it perfect for a bracing bike ride or hike, with views of the Columbia River through the trees an unexpected bonus.
iStockphoto.com / -lvinst-
Head across the Willamette to the Hawthorne District, on the city's east side. The coffee houses, bakeries and assorted funky retailers along Hawthorne Boulevard between 17th and 43rd streets flaunt serious hip cred, and there's a happening nightlife scene at neighborhood joints like the Bagdad Theater & Pub .
Under 13
There's nothing like animal antics to entertain little kids, and the menagerie at the
Oregon Zoo
(4001 S.W. Canyon Rd.) will not let them down. Wild critters here range from "awwww look" adorable to "ewwww" strange-looking and everything in between. Don't miss the Zoo Train, which winds uphill through
Washington Park
(S.W. Rose Garden Blvd. & S.W. Kingston Ave.) between the zoo and the
International Rose Test Garden
(400 S.W. Kingston Ave.).
Just a hop, skip and a jump from the zoo's entrance is the
Portland Children's Museum
(4015 S.W. Canyon Rd.). The place is filled with educational, imagination-inspiring and—most importantly—fun exhibits, and the latest addition, Outdoor Adventure, is no exception.
Nurture your budding mad scientist with an afternoon at the
Oregon Museum of Science and Industry (OMSI)
(1945 S.E. Water Ave.). The museum, on the Willamette River, is filled with hundreds of hands-on, interactive displays explaining such topics as food choices, human aging, fossils and climate change. Turbine Hall, once a real power station, now houses robot arms and other cool industrial exhibits. You can even tour a submarine: The
USS Blueback
is docked right outside.
Portland has an excellent theater scene, but it isn't just for adults. Both Oregon Children's Theatre (OCT) (1111 S.W. Broadway) and Northwest Children's Theater and School (NWCT) (1819 N.W. Everett St.) produce plays for young audiences that will help ignite a life-long appreciation for the performing arts.
Teens
Oaks Amusement Park
(7805 S.E. Oaks Park Way) isn't your grandfather's amusement park. Oh wait, it is your grandfather's amusement park! No matter. The whirl-'til-you-hurl kicks are as fresh as when the park opened in 1905, and once you're done being dropped, spun and turned upside down, there are carnival games, bumper cars and a roller skating rink. Oh, and corn dogs!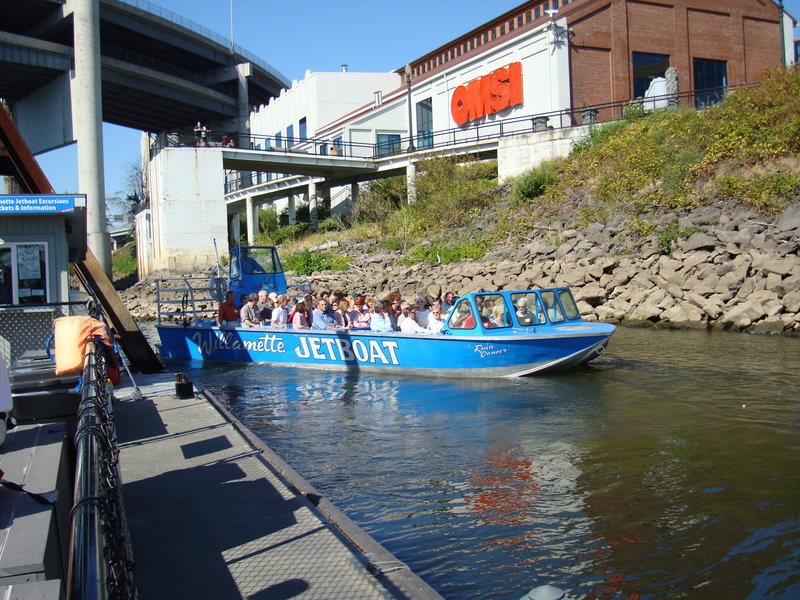 Photo submitted by Denise Campbell / AAA
What part of "jetboat" doesn't sound like a blast?
Willamette Jetboat Excursions
(1945 S.E. Water Ave.) is one part narrated sightseeing tour and one part laughter-inducing thrill ride thanks to frequent (intentional) spinouts. Be forewarned, though, you may get wet!
If your teen has discovered shopping, then the Pearl District and nearby Nob Hill will offer hours of distraction. You could spend a whole day in the Pearl's massive Powell's City of Books (1005 W. Burnside St.) alone. Despite having lost a bit of their edginess, both districts still boast a variety of shops. But for cheaper and funkier merch, head across the river to the Hawthorne or Alberta Arts districts.
All Ages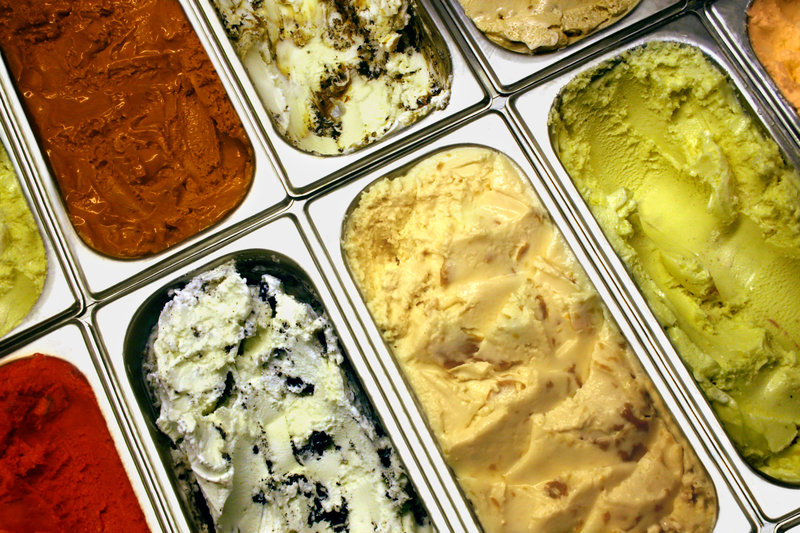 Samuel Acosta / Shutterstock.com
Good behavior deserves a treat, right? Or maybe it's just you who has earned a sweet indulgence. Either way, your kids and your taste buds will thank you for waiting in line at Salt & Straw (838 N.W. 23rd Ave.), whose seasonal ice cream menu is all over the place: plum sangria and sweet corn buttermilk are served alongside more traditional flavors.
Navigating a strange city with kids in tow can be a hassle, but in Portland it's a snap. Streetcars run from one end of downtown to the other, and the TriMet MAX train has a convenient station at Washington Park. Then there's
Gray Line of Portland
, which offers a narrated, hop-on, hop-off trolley service to popular tourist spots. It's entertainment that doubles as transportation.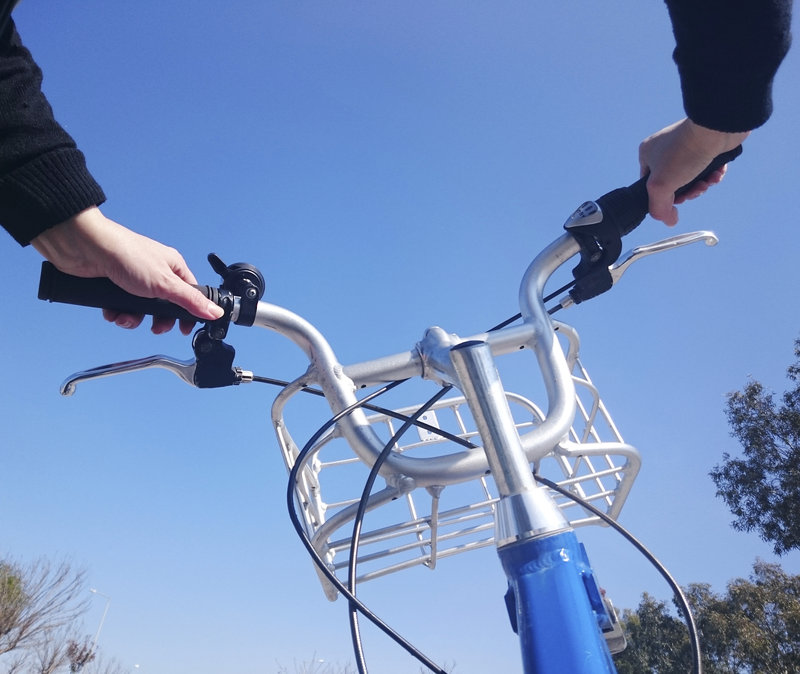 iStockphoto.com / 123ducu
You'll see bicyclists everywhere in Portland, where the commitment to pedal power is near legendary. Join the locals with a scenic ride through Governor Tom McCall Waterfront Park. At 1020 S.W. Naito Pkwy., near the Hawthorne Bridge, Kerr Bikes offers a variety of single-rider bikes (including kid-size ones), tandem bikes and even double surreys that can accommodate the whole family.
As great as the city is, you really shouldn't miss a drive through nearby Columbia River Gorge National Scenic Area , a spectacular region of lush forests, dramatic vistas and nearly 100 waterfalls that is certain to provoke a "Wow!" or two from even the most blasé teenagers.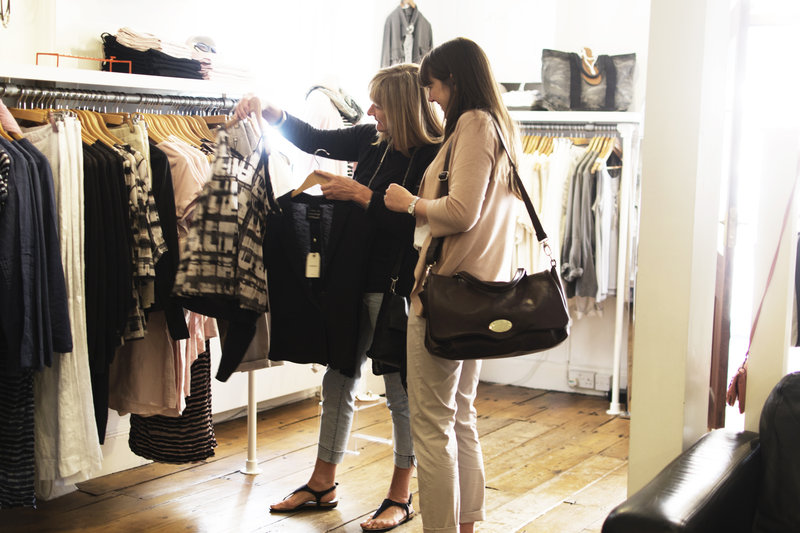 iStockphoto.com / Mypurgatoryyears
Shopping
Oregon doesn't charge sales tax—one of only five states that don't—which is obviously good news for Portland shoppers. Probably the most convenient place to take advantage of this tax-free situation is in and around downtown. Here you'll find compact historic districts with all sorts of boutiques and stores, and the streetcar and light rail lines make getting around a breeze.
With the largest collection of cast-iron-fronted structures outside New York City, Portland has preserved a majority of them in two historic districts: Skidmore/Old Town and Yamhill. The two areas blend historic preservation with modern commerce, as many of these landmarks are filled with shops, galleries and restaurants.
Major retail players such as Nordstrom and Nordstrom Rack are near Pioneer Courthouse Square. Combined with Pioneer Place , a large 100-store shopping center featuring such upscale chains as Kate Spade, Louis Vuitton and Tiffany & Co., the heart of Portland boasts everything a large suburban mall would have only in a far more interesting setting.
Jill Allyn Stafford / flickr
And speaking of interesting, every weekend from early March to late December, the Portland Saturday Market takes place along the Willamette Riverfront near the Burnside Bridge. This weekly shopping festival features craftspeople, artists, entertainers, cooks and farmers selling their goods and/or entertaining the public at more than 250 booths and a food court. It is said to be the largest, continuously operated open-air market in the United States. Operating Saturday 10-5 and Sunday 11-4:30, the market sells only handcrafted (or locally grown) items; phone (503) 222-6072.
Once a sketchy area of rundown warehouses, Portland's Pearl District—roughly the area north of Burnside Street, east of I-405 and west of Broadway Street—now has a reputation for stylish boutiques selling clothing and accessories made by local and international designers. There are also art galleries, showrooms filled with trendy home furnishings and, probably the Pearl's biggest attraction, aptly named Powell's City of Books , a store so large that color-coded maps are strategically placed throughout to guide overwhelmed customers. With more than 1.5 million new and used books, the store is described as one of the largest in the world. It is definitely one Portland landmark no book lover should miss.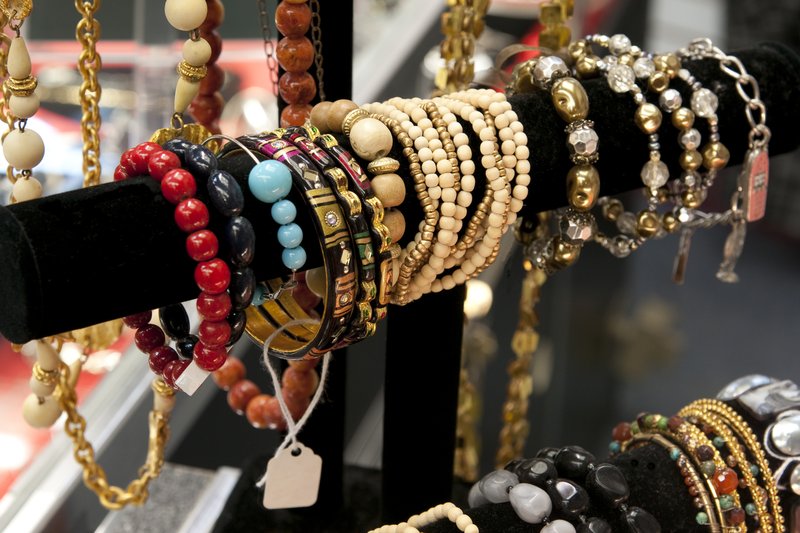 iStockphoto.com / Michael Czosnek
West of I-405 and the Pearl District, Nob Hill provides a less urban, more laid-back shopping experience. Instead of refurbished warehouses and mid-rise condo buildings, Nob Hill is characterized by boutiques, cafés and bakeries within historic Victorian houses on tree-lined streets. During a leisurely stroll along N.W. 21st or 23rd avenues, you'll encounter shops selling jewelry (antique or handmade), furniture (custom or modern) and clothing (consignment or locally designed), among other merchandise.
On the east side of the Willamette River, the Hawthorne District offers a somewhat edgier shopping destination than its downtown counterparts. The vibrant business district of a historic neighborhood, Hawthorne has a counterculture vibe evident in its funky independent shops selling eco-friendly home furnishings and vintage clothing. You'll know you're in the heart of the district when you spot the Bagdad Theater & Pub with its iconic neon sign.
A few miles north of Hawthorne, the Alberta Arts District is similarly bohemian, although its emphasis on visual arts sets it apart. Along with indie galleries, boutiques, restaurants and coffee shops, the ethnically diverse district features several interesting art installations—sculptures, murals, mosaics, etc.—along N.E. Alberta Street, the main thoroughfare.
To the southeast of downtown, Sellwood-Moreland is another walkable district known for vintage clothing and antiques, charming bistros and a small-town neighborhood feel. Many shops occupy beautifully restored Victorian houses and Craftsman-style bungalows.
Portland's largest shopping mall lies just east of the Willamette River across from downtown. Lloyd Center was built in 1959 but has been renovated several times since. Recent updates include the restoration of original mid-century modern features, including a new version of its original spiral staircase. Lloyd Center's indoor ice-skating rink and food court also got a revamp. In addition to Macy's and Sears, the center offers more than 200 specialty stores and an 18-screen multiplex. What's more, it's easy to get to thanks to MAX Light Rail and the Portland Streetcar.
Suburban shopping centers worth visiting include the Clackamas Town Center , a beautifully renovated 1980s-era mall off I-205 and S.E. Sunnyside Road. It has more than 180 stores, a movie theater and, since 2009, a MAX Light Rail station. There's also Bridgeport Village , off I-5 south exit 290 in Tigard, a lovely outdoor lifestyle center with manicured planters, hanging flower baskets, a fountain, a gazebo and strings of twinkle lights lit at night. Here you'll find such stores as Crate & Barrel, J. Crew and Urban Outfitters and even a multiplex with an IMAX Theater. Less than 5 miles away, Washington Square , off I-5 south on SR 217, has Macy's, Nordstrom and Sears as well as more than 170 other stores, including Pottery Barn and Williams-Sonoma.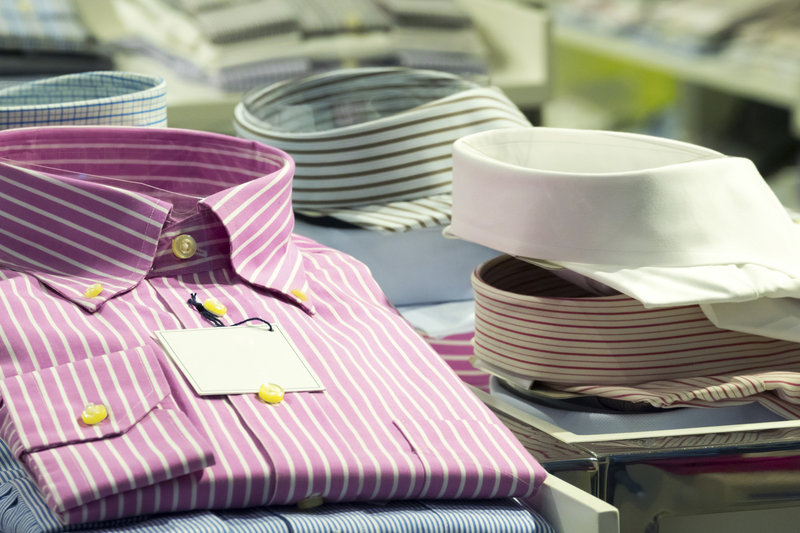 iStockphoto.com / Juanmonino
Woodburn Premium Outlets
, about 30 miles south at 1001 Arney Rd. in Woodburn, is an outlet center with some 100 stores to choose from, including Ann Taylor, Banana Republic, Gap, The North Face and Tommy Hilfiger. Parking can be a little crazy at times, so don't plan a quick in-and-out trip here, especially on the weekends.
Even if you're about to catch a flight out of town, you'll have one last chance to take advantage of Oregon's tax-free shopping before you get to the airport. Cascade Station , right next to Portland International, has a collection of national retailers, hotels and fast-food restaurants arranged around a broad, parklike median between one-way lanes of N.E. Cascades Parkway. IKEA, Marshall's and Lane Bryant are a few of the stores here. The area's hotels are a convenient place to overnight if you have an early morning flight, but even if you're staying downtown, you can easily reach Cascade Station by way of the TriMet MAX red line.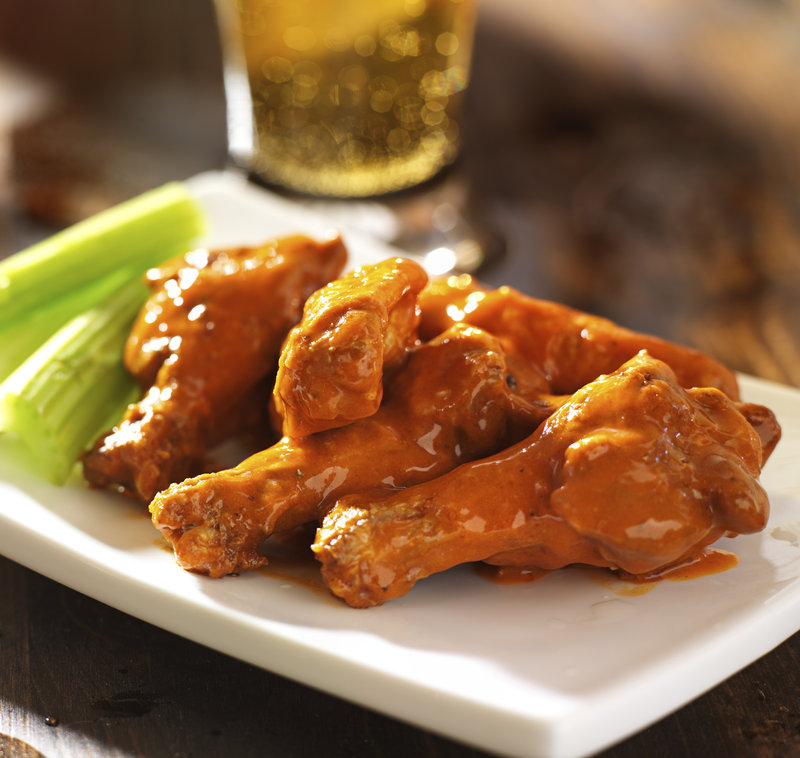 iStockphoto.com / rez-art
Nightlife
Kick off an evening out on the town at
Deschutes Brewery & Public House
(210 N.W. 11th Ave., (503) 296-4906) in the Pearl District. Try one of Deschutes' award-winning brewed-on-site craft beers, and while you wait for your order to arrive, check out the carved wood columns and panels throughout the welcoming, Northwestern-themed dining room. And where else can you try a mouthwatering elk burger or a stout brownie?
With a motto like "Eat, Drink, Play," how can you go wrong? EastBurn (1800 E. Burnside St., (503) 236-2876) certainly entices patrons to do all three with a gastropub upstairs; a heated patio and casual bar downstairs; and Skee-Ball and board games rounding out the amenities. EastBurn is known for its great beer selection, creative cocktails and fun, whimsical atmosphere that includes porch swings on the patio and hanging rattan chairs inside. And after 10 p.m. there's live music.
iStockphoto.com / webphotographeer
The nightlife scene in Portland isn't all fun and games. Oh wait, maybe it is. Pairing cocktails with some other friendly pastime is kind of a thing in the Rose City. At Pips & Bounce (833 S.E. Belmont St., (503) 928-4664) in Buckman's Grand Central Building, two brothers decided to combine their childhood love of ping-pong with a grownup social environment serving beer, wine and cocktails. The result is a laid-back rec room on steroids minus the nagging parents to remind you its bedtime.
On the Old Town Chinatown side of the Willamette, Ground Kontrol Classic Arcade (511 N.W. Couch St., (503) 796-9364) flashes back to the '80s when graphics were pixelated and classic arcade games like Asteroids, Centipede, Donkey Kong, Frogger and Ms. Pac-Man ruled the Earth. At Ground Kontrol, every night is a celebration of the video arcade's golden age in a retro-cool game room with a full-service bar on the side. Tournaments and trivia nights add to the competitive fun, and if you're a pinball wizard, they have a couple dozen machines to test your skills.
If you and your friends are looking to show off your vocal chops (or lack thereof), try Voicebox Karaoke Lounge (734 S.E. 6th Ave., (503) 303-8220) in the up-and-coming Central Eastside warehouse district. Like its sister location in Northwest Portland, Voicebox offers private suites, so no one has to know how you butchered "Don't Stop Believin'" except your closest friends. The décor is industrial chic, the wall murals wild and fanciful and the bar is well-stocked and includes an appropriately long list of Japanese sake.
Published with permission from AAA associate Elizabeth Stewart / NA
You won't find ping-pong tables or video games at Teardrop Cocktail Lounge (1015 N.W. Everett St., (503) 445-8109) in the Pearl District because they do one thing and one thing only: serve craft cocktails, which are mixed drinks meticulously prepared using fine spirits, fresh ingredients and house-made syrups and bitters. The setting for these potable works of art is a chic, sleek, slightly austere room complete with abstract paintings, high ceilings, a circular bar and curtains that serve as movie screens.
If a lumberjack opened a swanky bar with lighting a la "2001: A Space Odyssey," Doug Fir Lounge (830 E. Burnside St., (503) 231-9663) is what it would look like. Attached to a mid-century modern motel and restaurant in Portland's Central Eastside, the intimate basement lounge schedules musical acts from around the country. The landscaped patio bar with fire pits makes a great spot to chill out when the weather is nice.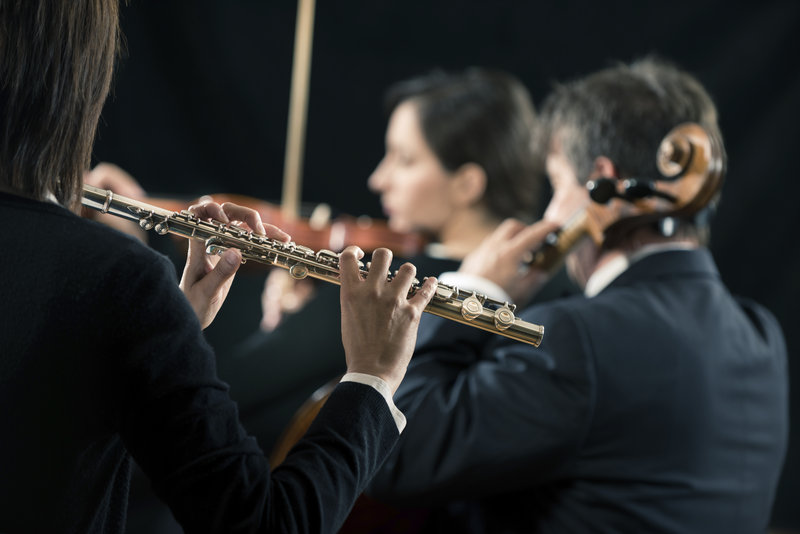 iStockphoto.com / cyano66
Performing Arts
The Portland'5 Centers for the Arts is the focal point for the city's major cultural events. Unlike many such centers, this is a decentralized complex with three buildings in separate locations. They include the Arlene Schnitzer Concert Hall, the Antoinette Hatfield Hall and the Keller Auditorium.
The Arlene Schnitzer Concert Hall, S.W. Broadway at Main Street, is a restored 1928 vaudeville house where the Oregon Symphony performs. "The Schnitz" features other musical concerts, dance and touring shows.
Directly across the street from "the Schnitz" is Antoinette Hatfield Hall, which encompasses three performance spaces: the 304-seat Dolores Winningstad Theatre, the 880-seat Newmark Theatre and the 200-seat Brunish Theatre. These theaters are the hosts for performances by the Portland Opera and a number of choral and orchestral groups.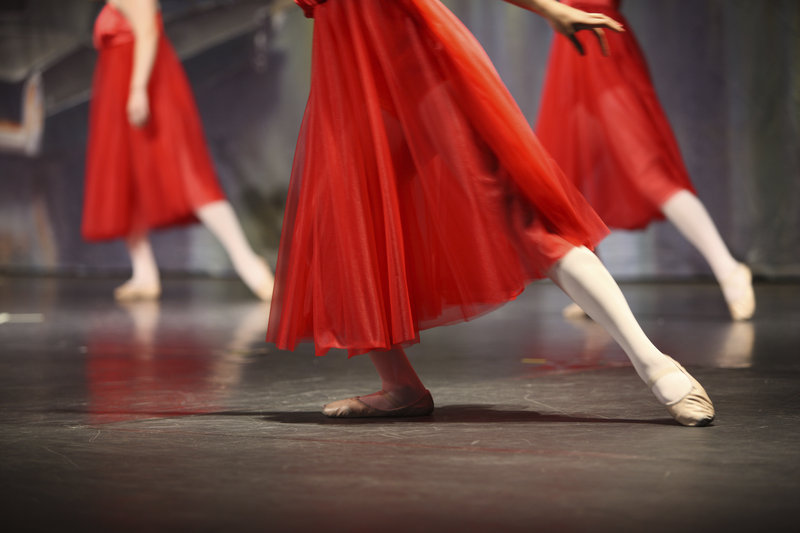 The Keller Auditorium, 222 S.W. Clay St., showcases performances by the Oregon Ballet Theatre and various national touring groups. For ticket and schedule information for the entire complex phone (503) 248-4335.
Chamber Music Northwest, (503) 223-3202, performs concerts during June and July at Reed College and Portland State University. The Portland Center Stage at The Armory, 128 N.W. 11th Ave., hosts performances by the Portland Center Stage theater company in two theaters—the 590-seat U.S. Bank Main Stage and 190-seat Ellyn Bye Studio.
Photo submitted by Denise Campbell / Denise Campbell
Walking Tours
City maps and maps to historic buildings, sculptures and fountains that can be visited on foot are available from the Travel Portland visitor information center in Pioneer Courthouse Square, 701 S.W. Sixth Ave., Portland, OR 97204. The information center is at the corner of Sixth Avenue and Morrison Street and is open Mon.-Fri. 8:30-5:30, Sat. 10-4, Sun. 10-2, May-Oct.; Mon.-Fri. 8:30-5:30, Sat. 10-4, rest of year. Phone (503) 275-8355 or (877) 678-5263.
By Greg Weekes
In the 1850s—when Portland was much smaller than it is today—the blocks were laid out as designated park space on the city's western outskirts. By the late 19th century the Italianate mansions had become fashionable residential addresses. And these luxuriantly leafy city squares are still delightful to stroll. Have a look at the public artwork installed on each block. Between S.W. Jefferson and Madison streets is a statue of Theodore Roosevelt on horseback. This block also is planted with rose gardens. In Lincoln Square, the next block up, a bronze likeness of Abraham Lincoln stands with head bowed.
Burn off the calories with a brisk stroll along the Westside Riverwalk, a wide concrete walkway that follows the west bank of the Willamette. Three bridges—the Hawthorne, Morrison and Burnside—cross the river, and boats bob on the water. Then check out the Skidmore Fountain (between S.W. 1st Avenue and Naito Parkway), the city's oldest commissioned public work of art. Two caryatids holding up the basin give it the look of Greek sculpture.
The fountain is just a stone's throw from the Shanghai Tunnels, a spooky part of Portland's early history. The so-called tunnels were the basements of buildings connected to each other via a series of brick and stone archways and intersecting passageways that created a subterranean web linking together city blocks. Legend has it that this allowed able-bodied men who frequented the waterfront to be kidnapped and sold to unscrupulous sea captains, who soon had them toiling aboard Orient-bound ships for no pay—a practice known as "shanghaiing." During Prohibition many saloons relocated to the tunnels, where trap doors known as deadfalls were at the ready to drop unsuspecting, intoxicated or drugged victims into the "Portland Underground."
You can relive this shady era at the Shanghai Tunnel (corner of Ankeny Street and S.W. 2nd Avenue); it has a below-ground section that is all dim lights, dragon murals, loud rock and dive bar cool. If that's a bit too creepy, ensconce yourself on one of the red vinyl couches upstairs while nursing a beer or a drink that glows. Happy hour is daily 5-7.
Perhaps the best place to while away the late afternoon—especially if it's sunny—is Pioneer Courthouse Square, Portland's "living room." Bordered by Morrison and Yamhill streets, Broadway and 6th Avenue, this paved plaza is prime people-watching territory. Everyone, regardless of age or social strata, gathers here to sit on the brick steps, lounge on a bench or just pass through. Spending some time here automatically makes you an honorary Portlander.
Practically everyone makes the pilgrimage to Powell's City of Books (1005 W. Burnside St.), Portland's largest independent bookseller. Wander around the maze of rooms offering tomes of every conceivable description, then have chai tea at World Cup Coffee and Tea (in the Gold Room).
From OMSI, take S.E. Water Avenue north to Hawthorne Boulevard and turn right. You're in the Hawthorne District, one of east Portland's coolest neighborhoods. Find a place to park on a side street and then stroll along Hawthorne, which has an atmosphere that's equal parts tie-dye '60s, punk '70s and alternative '90s. The Gold Door (1434 S.E. 37th Ave.) has all kinds of cool stuff like retro home furnishings, amber jewelry, Brazilian gemstones, African and Mexican folk art, and beaded and sequined Haitian vodou flags (beautiful tapestries inspired by a combination of myths and religious symbolism).
If the coffee gooses up your energy level, head across the Willamette via the Broadway Bridge to North Portland and the White Eagle Saloon (836 N. Russell St., accessible via the MAX Light Rail yellow line). It's yet another Portland institution, a good 'ol rock 'n' roll bar where you can hoist a pint on the outdoor deck or catch one of the nightly shows featuring local rock, blues, acoustic, funk and bluegrass acts.
Your first stop is the Cadillac Cafe, 1801 N.E. Broadway between N.E. 17th and N.E. 19th avenues (near the Lloyd Center). In-the-know Portlanders claim it's one of the city's best diners. One of their egg and veggie scrambles, a breakfast burrito filled with black beans and fresh salsa or a short stack of buttermilk pancakes, plus good coffee, will fill you up nicely.
I-84 runs along the Columbia River soon after leaving the downtown area. The Columbia River Gorge National Scenic Area begins at the Sandy River near the eastern Portland suburb of Troutdale and extends east more than 80 miles, as far as the Deschutes River. You're almost always within view of the river, which explorers Lewis and Clark navigated to reach the Pacific Ocean.
Just east of the town of Corbett is the signed turnoff to the parking area for Portland Women's Forum State Park, situated on Chanticleer Point. The vista from this elevated perspective is grand indeed: the river flowing lazily through the gorge, framed by tawny bluffs on the Washington state side and dense growths of forest on the Oregon side. The building perched atop its own promontory in the distance is the Vista House.
About a mile beyond the parking lot, watch for the signed turnoff to Larch Mountain on the right. The winding two-lane road climbs up into the Cascades, entering Mount Hood National Forest after 10 miles. At the 14-mile point the road ends at a parking lot near the summit. Several hiking trails begin at the lot, but take the quarter-mile trail that leads to Sherrard Point, 4,056 feet above sea level. This rocky perch, enclosed by a chain-link fence, looks out over a stunning 360-degree view—an unbroken green carpet of forest and five mountain peaks (St. Helens, Rainier, Adams, Jefferson and Hood) standing on the horizon.
One of the most beautiful and easily accessible is Latourell Falls, in Guy W. Talbot State Park (watch for the sign; the parking lot is right off the highway). It's only a 10-minute walk to the waterfall along a shady paved path. Latourell is a plunge fall; the water descends vertically without contact with a rock surface, cascading straight as an arrow into a small pool. The wooden footbridge crossing the creek is an ideal viewing point.
There are numerous additional falls along a 20-mile stretch of the Historic Columbia River Highway; most of them can be seen from viewpoints or are accessible via short hiking trails. The big daddy of them all is Multnomah Falls, about 7 miles east of Latourell Falls.
Multnomah's two-tiered drop gives it a total height of 620 feet. The Benson Bridge, a short uphill walk from the parking area, provides an excellent view of the waterfall and is a great spot for photos. You also can go to the very top by walking along a narrow paved trail that zigzags up the side of a mountain. It's a steep 1-mile ascent that might have you stopping frequently to catch your breath. The small platform at the very top offers a bird's-eye view below (it will be difficult to look over the railing if you have a fear of heights).
If climbing to the top of the falls works up an appetite, have a late lunch in the restaurant at the Multnomah Falls Lodge. Otherwise, make do with a quick bite from one of the snack vendors, as this is a good turnaround point for the drive back to Portland.
Note: Make reservations in advance in order to secure a window table. Complimentary parking is available for 2.5 hours in the Bancorp Tower's underground facility or the adjacent garage.
By Greg Weekes
Portland must be on Mother Nature's gold star list; it's both a remarkably verdant city and one that can boast of having Mt. Hood and the Columbia and Willamette rivers as scenic backdrops. And when you take into account that many Portlanders share an environmental fervor as well as a strong sense of civic pride, it's no wonder that a number of Rose City attractions incorporate the outdoors.
Several monuments are located in the circle near the main park entrance (from Burnside Street, take Vista Avenue south to Park Place). The Lewis and Clark Memorial is a 34-foot rectangular granite shaft with bronze replicas of the state seals of Idaho, Montana, Oregon and Washington on each side. Theodore Roosevelt laid the foundation stone in 1903. Water drips down the Renaissance-style Chiming Fountain's series of bronze pans and also spouts from gargoyles around the base. The nearby statue of Shoshone Indian woman Sacajawea, who helped guide explorers Meriwether Lewis and William Clark through the then-trackless mountains of the American West, was sculpted by another woman, Denver resident Alice Cooper, out of 14 tons of copper.
And that's the beauty of these gardens. You can be utterly entranced by a single lovely rosebud, or revel in the sensory overload of thousands of blooms at once. Floribundas, hybrid teas, ramblers, climbers, miniatures—they're all here, in a kaleidoscope of colors from pure white to ravishing red and a range of scents from barely there to overpowering. Framed by groves of conifers, the gardens look out over the city in a series of spectacular views. Summer is the peak blooming season, but there are lavish displays of flowers well into September.
Portland's parks even include an urban forest. Forest Park spreads over the city's northwest hills west of the confluence of the Columbia and Willamette rivers. These more than 5,150 wooded acres are distinguished by a tree canopy of massive Douglas firs and lots of undergrowth. The park has more than 70 miles of hiking, bicycling and equestrian trails; it's a great place to go if you want a sense of being away from it all without really leaving town. Leif Ericson Drive, an 11-mile dirt trail, is popular with mountain bikers, and the 30-mile Wildwood Trail connects to other trail routes outside of the park. For information about maps, activities and parking areas, phone (503) 223-5449. Detailed hiking trail maps are available at the Hoyt Arboretum gift shop and Powell's City of Books in downtown Portland.
The eight-story mural of Lewis and Clark and other historical figures on the exterior west wall is an outstanding example of the trompe l'oeil style. The technique involves using realistic imagery to give the impression that the objects depicted actually exist; in French, the term means "trick the eye." It was created by Richard Haas, whose architectural murals have decorated structures from the Fontainebleau Hilton Hotel in Miami Beach to the Bank One Ball Park in Phoenix.
How many Portlanders have been to Powell's City of Books ? We'd bet there's quite a few, because aside from being a terrific bookstore, Powell's is a local institution and gathering place. It stocks more than a million (yes, you read that right) new, used and out-of-print volumes, organized by subject and spread over nine color-coded rooms; most customers take advantage of the store layout map that Powell's provides. After you've browsed the stacks to your heart's content, head for the coffee room and settle in by one of the big windows that look out on the bustling pedestrian traffic along Burnside Street and N.W. 11th Avenue. Powell's also has its own parking garage.
Speaking of Powell's, it's located at the southern edge of the Pearl District, one of downtown's most delightful neighborhoods. And in Portland even the neighborhoods are attractions, given that you could spend all morning or afternoon wandering, window shopping and nibbling through a couple of them. Less than two decades ago this was an undesirable area, gritty and industrial. Today, however, it's the picture of chic urbanity, a leafy enclave of high-rise condos, luxury lofts, casually upscale restaurants, dozens of art galleries and shopping galore.
If it's a sunny afternoon, while away an hour at Jamison Square, a park between N.W. 10th and 11th avenues and Kearney and Johnson streets, which has as its focal point a fountain simulating a shallow tidal pool. Check out the totem poles (not authentic, but colorful). Two blocks due north is Tanner Springs Park, a little bit of wetlands habitat in downtown Portland (a century ago this part of the city was boggy marshland).
Adjoining the Pearl District on the west is northwest Portland, variously referred to as the Northwest District, Nob Hill or "Trendyfirst and Trendythird," a nod to the shopping and people-watching magnets that are N.W. 21st and N.W. 23rd avenues. The neighborhood's narrow streets are lined with refurbished turn-of-the-20th-century Victorians, many housing boutiques and bookstores, and lovely historic homes. It's the kind of place where 20-somethings scarf down microbrews at sidewalk cafés and well-heeled shoppers search out high-end purchases at stores like jewelry emporium Twist, on 23rd Place. For an afternoon pick-me-up, try one of the decadent confections at the Moonstruck Chocolate Cafe on 23rd Avenue; their specialties include hand-crafted chocolate truffles and unusual beverages like chocolate chai tea.
From the lower end of downtown, head east across the Hawthorne Bridge to the Hawthorne District, east Portland's most diverse neighborhood. S.E. Hawthorne Boulevard between 17th and 43rd avenues is lined with cafés, restaurants, coffee shops, vegan bakeries, antique stores, offbeat clothing retailers and very cool gift shops. This is a neighborhood to stroll around, not drive through, with an atmosphere that's a mix of hippie '60s, retro '70s bohemian and '90s alternative. That blend is evident at such landmarks as the Bagdad Theater & Pub, an old relic of a building brought back to life by a local theater chain. The Bagdad's interior is pure golden age movie palace, and you can order a slice of pizza and a fresh pint of ale to enjoy while watching the show. Outdoor tables at the casual pub fronting the theater are jam-packed for dinner in the summertime.
Make sure you include a stop at Powell's Books on Hawthorne. It's not as labyrinthine as Powell's City of Books—three rooms instead of nine, each named after a local landmark (the Madison and Hawthorne neighborhoods and Mt. Tabor, one of the few extinct volcanoes located within a city). But it's the same eclectic mix of new and used books, with a friendly, laid-back staff that can show you around or find a particular tome. And The Fresh Pot, a little corner of the bookstore next to the reading space, is quintessential hip Portland: excellent java, funky décor and au courant music—perhaps a homegrown indie rock band like the Shins or the Pink Snowflakes—playing on the sound system.
By Greg Weekes
If we had to pick one word to describe Portland's restaurant scene, it would be Paris Hilton's favorite: hot. (Of course that short and to-the-point assessment doesn't give you many details, but do read on.) It stands to reason that a progressive, cosmopolitan city would offer a variety of dining choices, and Portland certainly doesn't disappoint on that front: You can be adventurous, sampling exotic cuisines, or stick to standards done reliably well. And it goes without saying that the seafood is outstanding more often than not. But what really sets Portland apart is its proximity to the Willamette Valley's rich farmlands and vineyards; for local restaurateurs, the result is an agricultural bounty that's practically at their doorstep. Foodies, rejoice.
The Hawthorne District, a laid-back mix of hippie tie-dye and '70s retro, is one of the city's hippest areas—and the Cup & Saucer Café, on S.E. Hawthorne Boulevard a block west of S.E. 37th Avenue, is one of the neighborhood's most popular meeting places, especially for breakfast. It's essentially a diner, which means small tables and cramped space, but it also has funky art (by local artists) on brightly painted walls and a real neighborhood vibe. The Cup & Saucer also is a bakery, and their lightly sweetened scones and vegan carrot cake earn raves. The tofu veggie scramble (with the option of free-range eggs), meat-free garden sausage, blueberry pancakes and breakfast burritos are all good. Caveats: There's street parking only, it's very busy on weekend mornings (be prepared to wait if you get there after 9 a.m.), and service is friendly but slow when the place is packed.
Both eclectic and electric, the festival's Starlight Parade winds through downtown in late May with illuminated floats in every configuration imaginable. More than 250,000 spectators lining the parade route are treated to an entertaining preshow with the Starlight Run, a 5K fun run in which participants wear outlandish costumes and compete for prizes for most creative outfits as well as fastest times.
The selection of a queen from a court of high school seniors leads up to the Grand Floral Parade, the festival's highlight. A procession of marching bands, smartly attired equestrian units and eye-popping all-floral floats makes its way from Memorial Coliseum across the Burnside Bridge into downtown.
During the Rose Festival's Fleet Week in early June, ships from the United States Navy, Coast Guard and the Canadian Maritime Forces arrive for a 4-day visit. Free dockside tours are given on a first-come, first-served basis. Also part of Fleet Week, the colorful spectacle of dragon boat races are held by the Hawthorne Bridge near the south end of Governor Tom McCall Waterfront Park.
And don't forget the roses: Growers from across the Pacific Northwest enter their blooms for the venerable Spring Rose Show, also in early June, turning the ice rink at the Lloyd Center in east Portland into a floriferous, fragrant wonderland of grandifloras, floribundas and hybrid teas.
Traditional "heavy events" at the games include throwing the Portland Stone, which weighs a daunting 96 pounds; heaving the Scottish hammer, a 16-pound steel ball; and tossing the caber, a 20-foot spruce log. The winner earns a very well-deserved rest.
The music is equally uplifting; choral concerts are performed in the sanctuary's 600-seat chapel, known for its outstanding acoustics. Hand puppet shows, a petting zoo, a living-history theater program and seasonal food and beverages make this an event the whole family can enjoy. Note: Although the outdoor entertainment areas are tented and concerts are performed indoors, visitors should dress for the weather. Some of the pathways through the sanctuary also are dark and not entirely level.
Portland wears the adjective "artsy" particularly well; this is a city absolutely brimming over with displays of outdoor art, from the whimsical to the monumental to the all-around delightful. Better yet, many of the works are concentrated in the downtown area, making it easy to search them out on a walking tour.
Epitomizing the monumental is 36-foot-tall "Portlandia," crouching above the entrance of the Portland Building on S.W. 5th Avenue. She cuts quite a figure, her left arm raising a trident while her right hand reaches out in a gesture of welcome. You can't see the entire figure if you're standing on the sidewalk below (from this perspective it appears to jut out from the side of the building); for more of an eye-to-eye view, ride the escalator at the front of the Standard Insurance Plaza building up to the landing level. This hammered-copper sculpture is impressive from any angle, however.
Sculptures and statues adorn the South Park Blocks. On the block between S.W. Hall and Harrison streets is "Holon," the most recent art addition. Installed in 2004, this abstract piece was carved from white Indiana limestone. "Peace Chant," in the center of the block between S.W. Columbia and Jefferson streets, is a simple plea for peace embodied by three large granite pillars. In the next block stands a bronze statue of Theodore Roosevelt astride his horse, leading the Roughrider regiment he commanded during the Spanish-American War. This block, named Roosevelt Square, also has gardens planted with roses and seasonal flowers. It's a lovely, quiet oasis in the middle of the city.
If you want to find out what sort of weather the afternoon has in store, stop at Pioneer Courthouse Square for the daily forecast as predicted by the Weather Machine. This fanciful contraption plays a musical fanfare at noon, followed by the appearance of one of three different symbols. Helia, a stylized sun, welcomes clear skies; a blue heron indicates misty or transitional weather; and a dragon means stormy conditions are imminent. Guess which one Portlanders root for.
On the south side of the square stands "Allow Me." This life-size bronze sculpture of a man holding an umbrella is one of the city's best-known icons. Another whimsical (some might say startling) bronze stands 3 blocks north of the square on S.W. 5th Avenue (between S.W. Washington and Stark streets). Entitled "Kvinneakt," this sculpture is more easily recognized by its translation: Nude Woman.
Head to the North Park Blocks (between W. Burnside and N.W. Couch streets) to see one of Portland's most striking public sculptures, "Da Tung & Xi'an Bao Bao." The 12-foot bronze elephant is an enlarged replica of an antique dating from China's Shang Dynasty. Little Bao Bao (baby elephant) stands on the figure's back, symbolizing that children shall be safe and prosperous. "Da Tung" means "universal peace." The pachyderms were a gift from businessman Huo Baozhu, who was motivated by both a love of Chinese history and admiration for the city he visited many times.
Fountains certainly qualify as works of art, and the Rose City is graced with a number of decorative examples that serve as landmarks and historic monuments as well as refreshing meeting places on hot summer days. Turn a corner in downtown Portland, in fact, and it's almost certain that you'll encounter H2O flowing in some fashion.
Start at the symbolic center of town, Pioneer Courthouse Square. The waterfall fountain here cascades down a succession of granite blocks, providing a soothing background burble. At the top of the fountain is another piece of fanciful art: a bronze hat. Just east of the square along S.W. Morrison and S.W. Yamhill streets, a series of nine pools feature bronze statues of native Oregon animals. The menagerie includes sea lions, beavers, otters, ducks and a bear enjoying a freshly caught salmon. Sculptor Georgia Gerber's intention was for passers-by to "interact" with the animals, and the oils deposited by the touch of human hands actually are beneficial for the bronze.
On S.W. Main Street between S.W. 3rd and 4th avenues stands the Elk Fountain. The bronze elk sculpture is a reminder that these animals once grazed nearby. A block north and 3 blocks east of the Elk Fountain at the foot of S.W. Salmon Street is Salmon Street Springs, one of the city's most frequented fountains in the summer due to its cooling, computer-controlled jets of water.
From the Skidmore Fountain, head west 4 blocks to the tubular-shaped oddity known as the "Car Wash" at S.W. 5th Avenue and Ankeny Street. This fountain would likely live up to its name on blustery days, when a wind gauge automatically shuts off the pumps. Two blocks farther west at S.W. 6th Avenue and Pine Street is the Kelly Fountain. Water flows in sheets over the abstract steel shapes of this fountain, designed by prolific Portland artist Lee Kelly.
Take Ankeny Street a couple of blocks west to the North Park Blocks. Off N.W. Park Avenue (between N.W. Davis and Everett streets) is Dog Bowl, a fountain set on an 8-by-10-foot checkerboard of black and white granite tiles that resemble the squares of a linoleum kitchen floor. According to designer (and noted dog photographer) William Wegman, the fountain is a canine version of the "Benson bubbler" public drinking fountains scattered around the city. The bronze, four-bowl fountains are named for local businessman and philanthropist Simon Benson, who donated $10,000 to the city in 1912 to provide drinking fountains as a way to cut down on saloon patronage by loggers.
Exploring these downtown works of art is not only an aesthetic pleasure—it's convenient. All of them are located within an area easily accessible by light rail and streetcar services operated by TriMet (Portland's Tri-County Metropolitan Transit system).
The mighty Columbia River flows 1,243 miles from its headwaters in British Columbia to the Pacific Ocean, in the process carving a passage through volcanic rock that delineates much of the Oregon/Washington border. Running for about 80 miles from the town of Troutdale east to Biggs is the Columbia River Gorge, characterized by towering basalt cliffs and a procession of sweeping panoramic views. The Oregon side also boasts the largest concentration of easily accessible waterfalls on the North American continent.
The creation of the Columbia River Gorge National Scenic Area in 1986 preserved some 253,500 acres of this breathtakingly scenic natural region for the enjoyment of visitors, so lace up your walking shoes, hop in the car and check it out. Based solely on drive time it's possible to cram this itinerary into a single day, but why rush through paradise?
From Milo's it's just a short distance to I-84/US 30 east. To the left, peeking through alternating ridges that form the western foothills of the Cascades, is the snowy dome of Mt. Adams; also visible (if the weather's clear) is the sculpted peak of Mount Hood. The gorge's western end is a deep cleft through which the Columbia River flows lazily.
Just east of the town of Corbett, take the signed turnoff to the Portland Women's Forum State Scenic Viewpoint parking lot. Chanticleer Point's elevated perspective provides your first grand vista of the gorge, with the river framed by tawny bluffs on the Washington state side and thick growths of trees on the Oregon side. Note the building in the distance perched atop its own promontory—that's the Vista House.
About a mile past this parking lot is the signed turnoff (on the right) for Larch Mountain. We highly recommend this side trip, especially if it's sunny and visibility is good. The woodsy drive is along a winding two-lane road that climbs the mountain. After about 15 miles the road ends at a parking lot. (During the winter months this road may be closed at the Oregon National Forest boundary, 4 miles below the summit.)
There are several hiking trails, but take the quarter-mile trail that leads to Sherrard Point. You'll climb a couple of flights of wood-plank steps, but it's nothing too strenuous. The trail ends at a lookout point, enclosed by a chain-link fence. This rocky perch is 4,056 feet above sea level and looks out over a stunning 360-degree view of solid green forest, with five mountain peaks (St. Helens, Rainier, Adams, Jefferson and Hood) looming on the horizon. Note: If you're afraid of heights, sit on the bench provided and don't look over the top of the fence; you can still enjoy the view without freaking out too much.
Now you're ready for some waterfall action; there are literally dozens along a 20-mile stretch of the highway. Many of them can conveniently be viewed via short walks from parking lot turnoffs, all prominently signed. Latourell Falls, first in the series, is one of the most easily accessible (watch for the Guy W. Talbot State Park sign; the parking lot is right off the road). Reached by a 10-minute walk along a shady paved path, it's a beauty—a plunge fall that cascades straight as an arrow into a small pool. The wooden footbridge that crossed the creek is a good vantage point for photos.
Bridal Veil Falls is in Bridal Veil State Park. Located in a shady glen, this two-tiered fall also drops into a pool. The round-trip hike is two-thirds of a mile. The trail descends to the falls, but you'll have a moderate climb coming back. There are benches along the way where you can stop and catch your breath.
The king of gorge waterfalls is undoubtedly Multnomah Falls, a two-tiered drop with a total height of 620 feet. From the parking area it's a short uphill walk to the Benson Bridge, a stone arch directly facing the falls that offers a perfect view. If you want to hoof it to the very top, be advised that it's a steep trek up a narrow paved trail that zigzags repeatedly. And to be honest, the view of the falls is much better from the bridge below. But you'll certainly get your exercise, and the expansive vistas of trees and the Columbia River in the distance are very pretty.
If all that climbing works up an appetite, grab a late lunch in the restaurant at the Multnomah Falls Lodge. Otherwise, make do with a quick bite from one of the snack vendors and press on toward Hood River. Horsetail Falls, about 2.5 miles east of Multnomah Falls, is also worth a look; this 175-foot drop is near the parking lot and thus easily viewed.
The Historic Columbia River Highway rejoins I-84 at the town of Dodson. From here to Hood River the scenery—conifers, mountains and river views—is beautiful. At Bonneville is Bonneville Dam, westernmost of a series of dams along the river. At Bonneville Lock, ships can bypass the dam and negotiate the 60-foot elevation change between the river and the reservoir created by the dam.
Hood River is the "metropolis" of the Hood River Valley, famous for its pear, apple, cherry and peach orchards. The fruit-packing industry is still important here, but Hood River has become better known—courtesy of the persistent winds that blow through the gorge—as an ideal spot for windsurfing. Whitewater rafting, kayaking, hiking and mountain biking are big here, too.
The downtown core is sandwiched along Oak and Cascade streets from 1st to 6th streets. Many of the century-old brick storefronts that were once feed stores and other utilitarian businesses have been smartly renovated and now house art galleries, gift and clothing boutiques, and outfitters serving the outdoor adventure crowd. Many stores specialize in locally created and environmentally responsible products. Reminder: Bring a short stack of quarters for the metered street parking.
Duck into the Ruddy Duck (504 Oak St.), a mini department store that sells a little bit of everything. Made in the Gorge (108 Oak St.) has jewelry, pottery and crafts. Knitters can inspect the Northwest-produced dyed yarns at Knot Another Hat (11 Third St.) while non-knitters gaze out on the spectacular view of the Hood River. Then take a peek at the lobby of the Hood River Hotel (102 Oak St.), which has a lofty ceiling, big windows and decorative touches that recall its early 20th-century heyday.
Now you're ready to hit the road again. Pick up I-84, head east and watch how dramatically the vegetation changes over the next 5 miles or so. You're passing through the transition zone from the moist, humid climate of the west gorge on the west side of the Cascades (one of the reasons for all those waterfalls) to the drier bunchgrass prairies that typify the east gorge.
Get off I-84 at the Mosier exit. This 9-mile section of US 30 between Mosier and Rowena, known as the Rowena Loop Highway, was part of the original Historic Columbia River Highway. You'll have to really slow down, but this stunning detour is well worth it. The two-lane road climbs through clumps of oak trees toward Rowena Crest, a plateau some 700 feet above the Columbia River. Over time alternating lava flows and catastrophic floods helped to create the area's topography.
The winding ascent passes peach trees and offers views of bluffs overlooking the river. It then heads inland, twisting and turning around blind curves that open up to reveal breathtaking vistas. Park at the Rowena Crest Viewpoint (watch for the sign) and take in the 360-degree panorama of the river and the buff-colored hills that rise on the Washington side. The wind blows almost constantly here, so be careful while you give your camera a workout.
The viewpoint is within the Tom McCall Nature Preserve, a protected area of grassland crisscrossed by two hiking trails. The preserve's spring wildflower display is particularly impressive, when the landscape is brightened by the likes of lupine, shooting stars and Indian paintbrush. April and May are the best wildflower months. You might also hear the melodious song of the Western meadowlark, Oregon's state bird.
From Rowena Crest Viewpoint east to the town of Rowena the route is a series of switchbacks (the Rowena Loops), so drive carefully as you admire the spectacular rock, bluff and river views that unfold with each sharp turn. Trees become increasingly scarce and sagebrush increasingly common in this sere, ceaselessly wind-whipped landscape. At Rowena you can rejoin I-84 or stay on US 30 to press on to The Dalles.
The Dalles (rhymes with "pals") sits on the left bank of a pronounced southward bend of the Columbia. The name, derived from the French word dalles, which means "flagstones," refers to a series of basalt-lined channels upstream. These turbulent waters forced early river travelers to detour around them.
The views between Hood River and The Dalles are perhaps the best of the entire trip, and the perspective going west on I-84 is different than it is traveling east. The highway runs right along the river, with imposing naked bluffs looming up on the Washington side. If you really enjoyed the Rowena Loop Highway detour, get off I-84 at the Rowena exit (exit 76) and take US 30 west to Mosier; the 9-mile scenic stretch is equally rewarding going in the opposite direction.
Just east of Hood River is the junction with SR 35. Turn left here and head south. A quarter of a mile south of the I-84/SR 35 junction is the turnoff (East Side Road) for Panorama Point County Park. Take another left here and continue past fruit trees and front yards filled with rose bushes to the park entrance. Turn right and follow the short, sharply winding drive as it ascends to a parking lot and lookout point. On a clear day, the view of Mount Hood and the orchard-filled Hood River Valley is stupendous.
Backtrack to SR 35 and continue south. Agriculture is big business here, and this is a really gorgeous drive through fruit orchards and verdant farmland, with Mount Hood frequently in view. What you'll see depends on the season. In April, thousands of acres in the valley are carpeted with pink and white pear, apple and cherry blossoms. With special events from pancake breakfasts to antique sales and the best photo opportunities of the year, this is a particularly busy month.
Harvest season extends from June through October. Strawberries are first, followed in succession by cherries, raspberries, blueberries, apricots, peaches and Bartlett pears. August brings Gravenstein apples, lavender, herbs and tomatoes. September is another busy month. The boughs of Anjou and Bosc pear trees are weighed down with golden, red-tinged fruit, and local farms and orchards offer tours, hay wagon rides, barbecues, meet-and-greets with cuddly animals and other family activities. October brings chestnuts, pumpkins and lots of u-pick opportunities.
Looking down on the valley is 11,239-foot Mount Hood, Oregon's highest point and the fourth-highest mountain in the Cascade Range. Due to its close proximity the snow-covered peak is a prominent backdrop. Mount St. Helens is visible from the valley as well.
The valley's farms and orchards welcome visitors; most are open seasonally from August to early November. The fruit stands are great places to pick up apples, pears or whatever else is being harvested, along with homemade jam, honey and fresh cider. For more information about what the valley has to offer, contact the Hood River County Fruit Loop, P.O. Box 168, Odell, OR 97044; phone (541) 386-7697.
The landscape changes markedly as the valley floor is left behind. Thick growths of conifers supplant orchards as SR 35 enters Mount Hood National Forest. Ski resort signs start to appear. Rocky outcrops rise up on either side of the highway, and bridges cross over the meandering east fork of the Hood River.
SR 35 ends at the junction with US 26 (take a right). Lofty, tree-covered ridges are a decidedly rugged contrast to the flat, fertile valley. The four-lane highway narrows to two lanes just outside the blink-and-you'll-miss-it hamlet of Rhododendron; notice how close the trees are to the road here. If you want or need to take a break, the town of Sandy has all the necessary pit stop amenities.
The Willamette Valley is not only Oregon's food basket; it supplies the wine as well. This long, broad valley stretches more than 100 miles from the Columbia River south to Eugene. It's hemmed in by two mountain ranges, and together they create a climate that's just about ideal for agriculture—a long growing season, warm summer days, mild winters and rain at the right times. The result: a bounty of berries, veggies, nursery stock, hazelnuts and Christmas trees, for starters.
With more than 400 wineries, this also is the state's leading wine region. Pinot noir is the most celebrated of the cool-climate grape varieties the valley is known for, but Willamette wineries also produce Pinot gris, Pinot blanc, Chardonnay, Riesling, Gewurztraminer, Sauvignon Blanc and sparkling wine. Touring wineries isn't the only thing to do, though; the lushly scenic countryside is a flat-out delight to drive.
Portland is your base. This scenic tour covers the northern portion of the valley as far south as Salem before heading east to Silver Falls State Park for a look at some spectacular waterfalls, then passes through a couple of quirky little towns on the way back to Portland.
Stay on 99W as far as McMinnville . You're in Yamhill County, a pastoral corner of the northern Willamette Valley that was the final destination for many 19th-century pioneers making the westward trek on the Oregon Tail. Forestry and farming were the traditional livelihoods of these settlers, but in just the last decade or so new kids have joined the block: vintners producing premium Pinot noir wines.
South from McMinnville, SR 99W winds through farmland that is a checkerboard of green from spring through fall. The low mountains in the distance to the right are part of the Coast Range; the mountains to the left form the more extensive Cascade range. Amity is one of the most charming of the charming small towns along the way.
At the junction with SR 22, just north of Rickreall, there are a couple of choices. You can take SR 22 east to Salem. You can take SR 22 west a quarter-mile to the junction for Dallas and then follow the road about 5 miles to this bustling mill town that was once known as "Prune City, USA." Delbert Hunter Arboretum and Botanic Garden in Dallas City Park, where native Oregon plants are showcased in different settings, is a scenic spot to while away an hour.
Or if the valley scenery has you sufficiently enthralled, continue south on SR 99W as far as Corvallis. On a sunny summer afternoon the views of hills, fields, farmland and orchards are delightfully bucolic. At Corvallis you can either backtrack to SR 22 or take SR 34 east to I-5, then I-5 north.
Whatever route you decide on, you'll end up in Salem . Oregon's capital sits astride the Willamette River, which runs the length of the valley. Wind down the afternoon strolling around Riverfront Park, an attractive greensward with lots of paved walkways.
From Salem, proceed east on SR 22. After about 5 miles take exit 7 and get on SR 214 (Silver Falls Highway) heading for Silver Falls State Park. The panoramic vistas along the route are exhilarating, and you'll want to stop at pullouts and take pictures. The two-lane road winds up, over and around hills and passes lots of Christmas tree farms distinguished by precise geometric rows of conically shaped evergreens.
Silverton got its start in 1854, when westward-bound pioneers built a sawmill on Silver Creek. Water power drove the timber industry on which many western Oregon communities depended for their livelihood. Metal piping was another early industry, and metal street and sidewalk fixtures in town still bear the stamp "Eastman Brothers Metal Works."
You can drive through the Gallon House Bridge (north of town on Gallon House County Road), an 84-foot-long covered bridge built in 1916. According to local lore, the name refers to the fact that Silverton citizens had to leave their dry town to pick up a little moonshine during the pre-Prohibition era.
Stretch your legs walking around the compact downtown area, where big oaks shelter stately old homes. There's a thriving arts community here; check out the works on display at the Borland Gallery (303 Coolidge St. next to Coolidge-McClaine City Park). It's open Mon.-Tues. and Thurs.-Fri. 8-noon, Wed. 9-noon, Sat.-Sun. noon-4 and also the first Friday of the month 6-8 p.m. Shoppers can browse the gift and antique shops along First Street.
Silverton is also known for its murals. The mural movement began in the early 1990s when a local artist painted a depiction of Norman Rockwell's "Four Freedoms" (Freedom of Speech, Freedom from Fear, Freedom of Worship and Freedom from Want) on a building at the corner of Second and E. Main streets. Since then more than a dozen murals have turned downtown buildings into an outdoor art museum. Take a peek at the "Largest Camera in the World" (441 N. Water St.) and the nostalgically romanticized "Gallon House Bridge" (corner of Lewis and S. Water streets).
The Glockenspiel at the corner of Charles and Garfield streets is a prime photo op. Rising 49 feet, it has seven figures representing Mount Angel's Native American, German and Swiss forebears: a Kalapuya Indian brave; Mathias Butsch, an early community leader; Sister Bernadine Wachter, first prioress of the Benedictine Convent; German settlers Robert and Katrina Zollner; Prior Adelhelm Odermatt, who established a Benedictine monastery here in 1882; Papa Oom Pah, a rosy-cheeked, tuba-playing Oktoberfest mascot; and two Bavarian children who sing "Edelweiss." Bells ring as the figures dance daily at 11, 1, 4 and 7 p.m., and crowds gathered to watch the performances have been known to temporarily hold up traffic.
North of Mount Angel the views of Mount Hood become more frequent. In late summer, roadside fields of daisies splash the landscape with a carpet of bright yellow. Stay on SR 214 as far as the junction with SR 99E (just before the town of Woodburn), then take 99E north. Between Woodburn and Canby are plant nurseries, fruit orchards and fields of hops. The hop plant's female flower cone is used to flavor beer, and the Willamette Valley is an important hop-growing area. This herbaceous perennial is a vigorous climber, so hop fields are equipped with wire netting on which the plants can be trained and supported.
Dahlia lovers in particular and flower lovers in general will want to pay a visit to Swan Island Dahlias in Canby. From SR 99E turn left on Ivy Street (there's a 7-Eleven on the right), then left on 2nd Ave., then right on Holly Street to N.W. 22nd Ave.; the farm is about half a mile down on the left. Fields of dahlias are open to the public daily in August and September, when the blooms are at their peak. There's also a show garden at the beginning of the path leading into the flower fields. In addition to glorious flowers, the annual Dahlia Festival (last weekend in August and the following Labor Day weekend) offers food booths, floral arranging demonstrations and growing tips. For details phone (503) 266-7711 or (800) 410-6540.
North of Canby the scenery changes from farmland to forest. Rock cliffs line the highway, which follows the winding Willamette. Stay on 99E as far as Oregon City , where there are more building murals. This was the end of the line for the Oregon Trail, the great overland route that funneled a procession of 19th-century pioneers westward.
From downtown Lake Oswego continue north on SR 43 (Riverside Drive). The leafy, lovely drive follows the river. Back in the big city, keep it simple—stroll along the Westside Riverwalk watching pleasure craft sail past the Hawthorne, Morrison and Burnside bridges. Then pop into Voodoo Doughnut (3 blocks west of Naito Parkway and a block south of Burnside Street at 22 S.W. 3rd Ave.) and get a pink box of goodies to go. And here's a tip: In a sea of fried dough goodness, the apple fritter and a doughnut topped with peanut butter and chocolate Rice Krispies are extra yummy. Take your treats to downtown Portland's open-air living room, Pioneer Courthouse Square (the large paved plaza bordered by Morrison and Yamhill streets, Broadway and 6th Avenue), find a spot to sit and listen to the soothing sound of the waterfall fountain while you munch away.