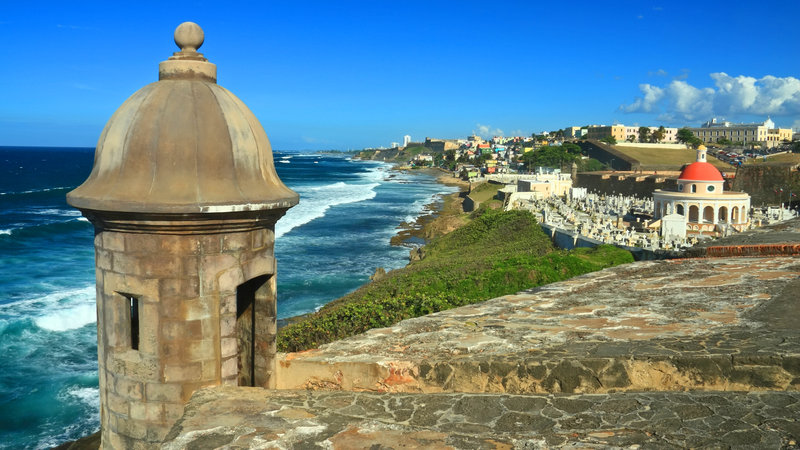 Colin D Young / Shutterstock.com
One of the busiest cruise ports in the world, San Juan is often a quick stop on the way to somewhere else—and that's a shame. This 16th-century capital has experienced a modern renaissance, and it deserves a longer stay. From the Spanish fortresses of Old San Juan to the beachfront casino resorts of Condado and Isla Verde to the lush rain forests of El Yunque, this Caribbean destination offers enough history, beauty and entertainment to fill any travel itinerary.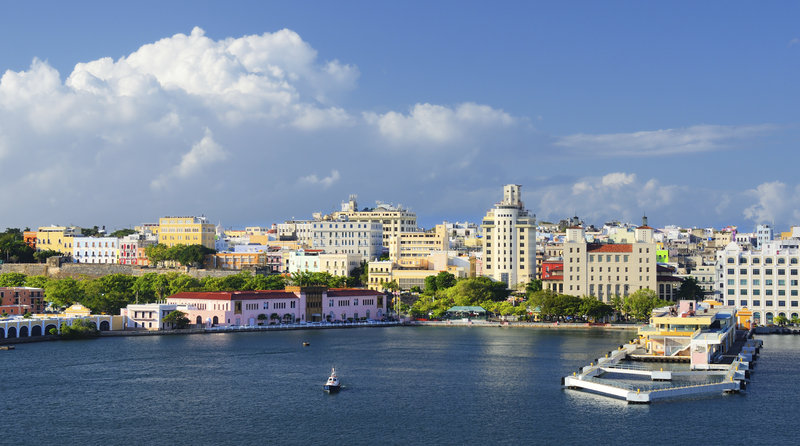 iStockphoto.com / Sean Pavone
State-of-the-art cruise ships make a striking juxtaposition against the old walled town with its pastel buildings and cobblestone streets paved in blue adoquines. The original settlement actually sits on a small islet, connected by bridges to the mainland. Beyond the seven-block historic district, the sprawling metropolis of San Juan covers nearly 48 square miles. Here you'll find the Caribbean's largest convention center—a dazzling $415 million waterfront complex for up to 10,000 delegates—and its largest shopping mall, the 3-story Plaza Las Américas.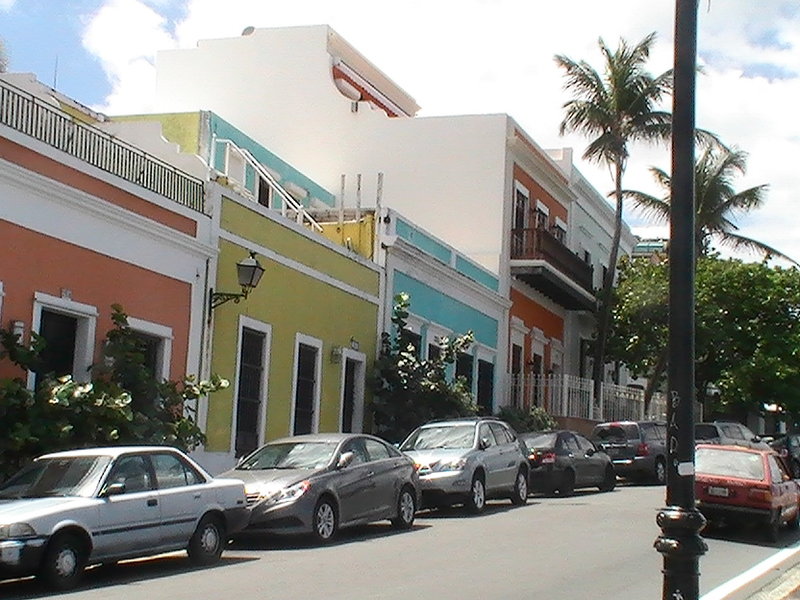 Find a bargain on designer labels or a vejigante carnival mask. Sample hand-rolled cigars, aged island rum or spicy criolla cuisine. Study colonial architecture, ancient Taíno artifacts, African sculpture or contemporary art—or just laze on the beach. Whatever your taste, San Juan says bienvenidos, welcome.
In Depth
One of the oldest capital cities in the Western Hemisphere, San Juan is the principal city of the Commonwealth of Puerto Rico. Enveloped within the metropolitan core are the inner districts of Hato Rey, Río Piedras and Santurce, all bonded to San Juan by the public transportation system. The sprawling urban area also encompasses the municipalities of Bayamón, Carolina, Cataño, Guaynabo and San Juan. The Aqua Express, a daily ferry service, connects Old San Juan at Pier 2 with Cataño and Hato Rey.
Luxury hotels lining Avenida Ashford distinguish the Condado Beach section, known as the Gold Coast. Attractive shops, dining spots, supper clubs, casinos and beachfronts dotted with umbrellas, palm trees and Spanish residences grace this popular resort area.
On Avenida Ponce de León is one of the last buildings to be erected by the Spanish, the General Archive and National Library of Puerto Rico. Built in 1877, it also has functioned as a prison, a cigar factory and a rum plant. Red-tiled floors, stained-glass windows, chandeliers and a chapel make this building interesting.
The 580,000-square-foot Puerto Rico Convention Center, which opened in 2005, is considered the largest and most technologically advanced meeting facility of its kind in the Caribbean. Featuring a "techno-tropic" architectural style, the convention center can accommodate up to 25,000 delegates.
Treat yourself to a piragua. Carts selling these tropical-flavored snow cones are parked on every corner in Old San Juan, and there's no better (or more delicious) way to beat the heat.
Shop for island rum, designer labels, carnival masks and hand-carved santos on Cristo and Fortaleza streets, the prime retail districts in Old San Juan.
Take a sightseeing trip to the El Yunque National Forest . Rare orchids, ferns and palms flourish in this lush preserve in the Luquillo Mountains, one of the last habitats of the Puerto Rican Parrot.
Dine in a moonlit courtyard and listen to the two-note love song of the coqui frog, Puerto Rico's tiny national symbol.
Across the causeway are the beachfront hotels, casinos and condominiums of Condado. This was once San Juan's wealthiest neighborhood (the Vanderbilts had a summer home here). The quiet beaches of Ocean Park and Punta Las Marías are popular with windsurfers and sun worshippers. Farther east along the coast is Isla Verde and its mile-long stretch of high-rise luxury resorts. Visitors who fly into San Juan see this area first; it's the home of Luis Muñoz Marín International Airport.
Isla Verde is part of the larger district of Carolina, birthplace of baseball hero Roberto Clemente. Once a sugar-producing region, Carolina is now a major center for pharmaceutical and biotechnology industries. All major U.S. drug firms have manufacturing plants in Puerto Rico, due to favorable U.S. tax laws, and the bulk of America's prescription drugs—including insulin, Prozac and Viagra—is produced at factories in Carolina, Barceloneta and Fajardo.
San Juan's first airport was southeast of the old city on the peninsula of Isla Grande, where the 113-acre Puerto Rico Convention Center opened in 2005. The largest and most technologically advanced meeting facility in the Caribbean, this waterfront complex will include hotel rooms, office buildings and retail and entertainment venues.
Southeast of Santurce is the downtown business district, Hato Rey. Here are the high-rise banking and financial buildings, along with the Plaza las Américas, the Caribbean's largest indoor shopping mall. Hato Rey's sports complex includes the 18,000-seat Hiram Bithorn Baseball Stadium (former home of the Montreal Expos) and the Roberto Clemente Coliseum for basketball and other indoor events. A venue for concerts and entertainment, the José Miguel Agrelot Coliseum, opened in Hato Rey in 2004.
Driving east from San Juan, you'll pass the famed Hipodromo Camarero horse-racing track at Canóvanas . Beyond is the town of Río Grande, gateway to the El Yunque National Forest . It's a 45-minute trip from the narrow streets of Old San Juan to this vast rain forest preserve in the Luquillo Mountains—and if you really want a change of elevation, hike to the top of 3,533-foot El Yunque.