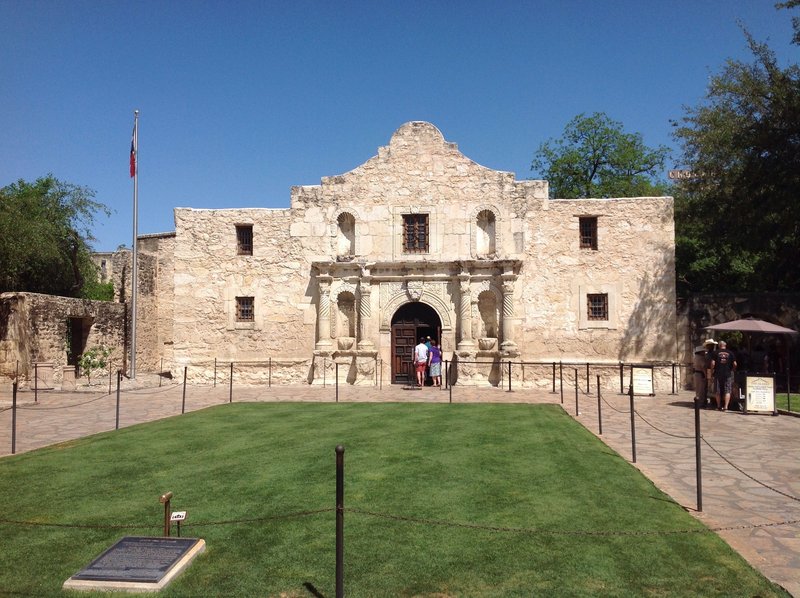 Introduction
Ignore the "Don't Mess with Texas" bumper stickers—San Antonio's a great place to mess around in while seeing the sights. Indulge in a hearty Mexican breakfast (huevos rancheros, anyone?), then take in a few of the city's serene old missions or a world-class art collection housed in a Spanish Colonial mansion. A crossroads to southern Texas and Mexico, this city is Tex-Mex at its best—complete with local sidewinders wearing ten-gallon hats and mariachi songs spicing up balmy spring evenings. Plus, there's amazing countryside peppered by oak, mesquite and cacti to boot. Bienvenidos to Fiesta City!
Remember the Alamo? In this famous 1836 skirmish, Mexican soldiers tried to mess with you-know-what. Erected as a mission centuries ago, the Alamo—the cornerstone of San Antonio's proud cultural heritage—stands in the middle of town. After visiting this sacred Texan site, take a stroll along San Antonio's other must-see, the River Walk (in Spanish, Paseo del Río). Tranquil parks, hip cafés and plenty of shops line this stretch of the San Antonio River, which winds through the heart of the city.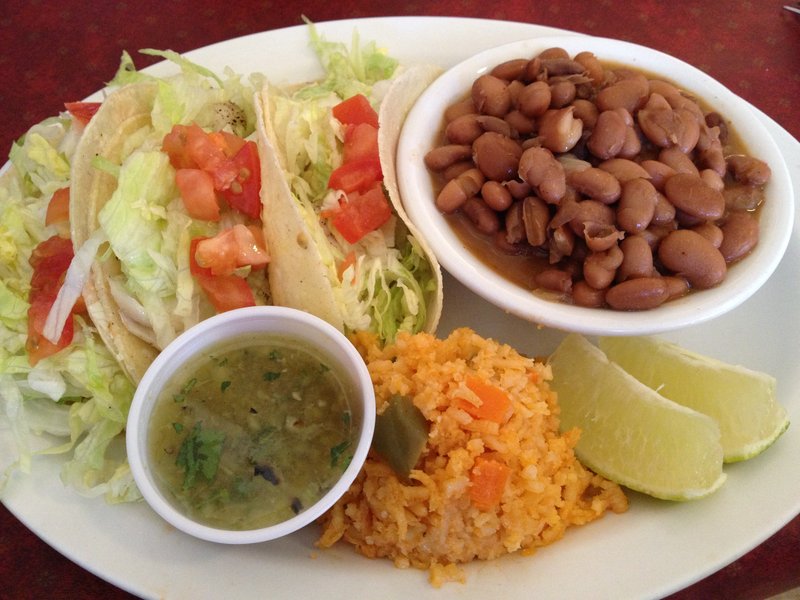 While you're here, don't miss some of the best tacos, enchiladas and guacamole this side of the Río Grande. Some restaurants never close, so as you're winding down a night of partying on the River Walk, you can sample a tamale at 2 a.m.
Mess with Texas, indeed. Olé!
In Depth
Touted as Texas' top travel destination, San Antonio reels in more than 32 million visitors annually. Those who journey here come in search of everything from tempting Tex-Mex cuisine to exhilarating SeaWorld San Antonio and Six Flags Fiesta Texas thrill rides. But San Antonio's appeal doesn't end at fajitas and roller coasters.
The Alamo, a source of pride for Texans, remains the city's shining star. The former Spanish mission, the first built along the San Antonio River, changed hands many times before misfortune elevated it to iconic status.
When the Texas Revolution barreled into the compound in 1836, the Alamo was a makeshift garrison manned by Texians, the local inhabitants fighting for independence from Mexico. Seeking control of San Antonio de Béxar (modern-day San Antonio), Mexico's dictator, Gen. Antonio López de Santa Anna, sent a large army to overtake the fort. The Alamo's defenders, a vastly outnumbered band of fewer than 200, fought valiantly to their deaths, staving off their attackers for nearly a fortnight.
With its soldiers proclaiming "Remember the Alamo!" the Texian Army defeated Santa Anna's troops at the short-lived Battle of San Jacinto. Perhaps inspired by this rallying cry, the Daughters of the Republic of Texas began their own crusade to save the historic site around the turn of the 19th century, using personal funds and donations. In 1939, just outside walls so bravely protected, the Texas Centennial Commission erected the carved grey marble Alamo Cenotaph as a memorial to the outpost's slain guardians.
Reverent travelers stroll the site today to learn about the heroes who gave their lives in pursuit of liberty. In the old chapel, where many of the last freedom fighters fell, are some of their belongings: co-commander William B. Travis' ring, a period hunting knife like the one wielded by Jim Bowie, and Davy Crockett's buckskin vest. In a courtyard graced by flowering trees and cacti, docents separate fact from fiction while detailing events that occurred more than a century prior.
"Alamo City" also goes by the nickname "River City" thanks to its other prized possession, the River Walk. This picturesque stretch came into being after a period of heartache—in 1921, the San Antonio River overflowed during a violent storm, killing 50 people.
To prevent future tragedies, city officials wanted to create a giant storm drain by paving over the section of the untamed river cutting through downtown. The women of the San Antonio Conservation Society fought this idea, turning the tide in favor of a flood-control program. Soon afterward, architect Robert H. H. Hugman began advocating his plan for a waterside urban park that included dams and channels, footbridges and street-access stairways.
Hugman's vision became a reality in 1941, and today, sightseers find food and fun beside the San Antonio River. At the water's edge, majestic bald cypresses shade preening ducks, while the colorful umbrellas of Casa Rio, the River Walk's oldest restaurant, provide shelter to margarita-sipping patrons. Passing barge captains detail the history of the canal-like waterway, ferrying more than 1 million people through this oasis each year.
The city's Catholic Hispanic traditions are the highlight of San Antonio Missions National Historical Park. At the park's four well-worn Spanish missions, contemporary worshipers carry out age-old rituals, along with newer customs. After spirited Sunday services, locals crowd festive Market Square, the largest Mexican marketplace north of the border. This colorful bazaar takes on new life during such special events as April's 11-day Fiesta San Antonio.
By Car
Several of the country's more important transcontinental highways crisscross San Antonio.
The principal north-south route is I-35, heavy with traffic to and from the Mexican border and funneling an assortment of travelers from as far north as Lake Superior, near the Canadian border. US 281, similar in length and termini, carries a lighter flow of traffic. Sharing a frequently identical path with I-35 through much of Texas is US 81.
US 87 angles on a northwest-southeast course, bringing traffic from the ranches, the Great Plains and points along the Gulf of Mexico. US 181 also channels travelers from the Gulf area, but neither this nor US 87 is any match for I-37, a fast, wide link between San Antonio and Corpus Christi.
The major east-west route, I-10, connects San Antonio with the Atlantic and Pacific oceans. US 90 parallels and frequently merges with I-10 east of the city but maintains a separate course through much of West Texas.
These routes converge in San Antonio's center, enclosing the heart of downtown, part of the river and Hemisfair, and providing easy access to major streets within the area. Farther out, I-410 is a completely circumferential highway that defines the outer limits of the city, interchanging not only with major highways but also with local streets.
Note: There are no service stations in downtown San Antonio.
Street System
The street system of downtown San Antonio was laid out more than 150 years ago, and in many instances follows old cattle trails. Because the system has been described as being roughly similar to a skillet of snakes, you should study a city map before starting out.
The speed limit on most streets is 30 mph or as posted. Freeway limits range from 40 to 75 mph. Rush hours generally are from 7 to 9 a.m. and 4 to 6:30 p.m. Right turns on red are permitted unless otherwise posted.
Use the circumferential loops to reach the different parts of the city. San Antonio is surrounded by two loops—Loop 1604 surrounds the outskirts, whereas I-410 encompasses the city's midsection. Interstates 10, 35 and 37 converge in the heart of San Antonio, forming another unofficial loop.
The proximity of most downtown attractions and accommodations to the San Antonio River prompts many visitors to use the River Walk or the boat taxis instead of driving. The outskirts of San Antonio tend to conform more closely to a grid pattern.
Parking
Although some metered parking is available in certain downtown areas, public parking lots and garages are more plentiful throughout the city. Rates range from $1-$2 per half-hour to $5-$18 per day.
Sales Tax
Municipalities may impose additional rates of up to 2 percent on the statewide 6.25 percent sales tax. Sales tax in the city of San Antonio is 8.25 percent; rates vary in the suburbs. The hotel occupancy tax is 16.75 percent.
Police (non-emergency)
(210) 207-7273
Fire (non-emergency)
(210) 207-7744
Temperature
(830) 609-2029
Hospitals
Baptist Medical Center, (210) 297-7000; Metropolitan Methodist Hospital, (210) 757-2200; Mission Trail Baptist Hospital, (210) 297-3000; Northeast Baptist Hospital, (210) 297-2000; University Hospital, (210) 358-4000.
Newspapers
San Antonio prints one daily newspaper, the San Antonio Express-News.
Radio
San Antonio radio station WOAI (1200 AM) is an all-news/weather station; KSTX (89.1 FM) is a member of National Public Radio.
Visitor Information
San Antonio Visitor Information Center 317 Alamo Plaza SAN ANTONIO, TX 78205. Phone:(210)207-6700 or (800)447-3372
Air Travel
San Antonio International Airport (SAT), 7 miles north of downtown via Broadway Avenue, I-410 and SR 281, is served by U.S. and Mexican airlines. Taxis into the city charge $29-$35 depending on the departure point.
Rental Cars
Hertz, (210) 841-8800 or (800) 654-3080, offers discounts to AAA members.
Rail Service
The Amtrak station is at 350 Hoefgen Ave.; for train schedule and ticket information phone (210) 223-3226 or (800) 872-7245.
Buses
The Greyhound Lines Inc. bus terminal is at 500 N. St. Mary's St.; phone (210) 270-5868 or (800) 231-2222.
Taxis
San Antonio taxis are metered. The average fare is $2.50 when you enter the cab plus $2.45 for each mile. A $1 surcharge is added for trips between 9 p.m. and 5 a.m. Four passengers can ride for a single fare. The major company is Yellow Cab, (210) 222-2222. Boat taxis travel the river's downtown loop daily 9-9 (weather permitting). A one-way fare is $10, an all-day fare is $12, and a 3-day fare is $25. Phone (210) 244-5700 or (800) 417-4139.
Public Transportation
VIA Metropolitan Transit provides public transportation consisting of buses and streetcars. Buses are routed through all sections of town; one bus even whisks shoppers from mall to mall on I-410. Express buses run daily from 6:30 to 9:30 a.m. Vintage streetcars travel three main city routes daily from 7 a.m. to 9 p.m. or later, swinging by attractions, shopping areas and other key locations about every 10 minutes.
The fare for basic bus and streetcar service is $1.20; 60c (ages 5-11 and 62+). The express bus fare is $2.50; $1.25 (ages 5-11 and 62+). Each transfer is 15c; 7c (ages 5-11 and 62+). Exact change is required. A one-day pass offering unlimited bus and streetcar service costs $4 and is available at the San Antonio Visitor Center or any VIA Information and Transit Center. For schedules, routing and other information phone (210) 362-2020 or TTY (210) 362-2019.
Essentials
No visit to San Antonio is complete without a stroll along the
River Walk
(E. Commerce Street); besides, this longtime attraction is pretty tough to avoid. Threading through downtown, the pedestrian stretch alongside the San Antonio River features cobblestone paths and garden-bedecked banks 20 feet below street level.
Rio San Antonio Cruises
(315 E. Commerce St.) offers visitors an overview of the canal-like waterway, though some are content to simply people watch, with a margarita in hand.
Shop for handcrafted gifts at
La Villita
(418 Villita St.), Alamo City's first neighborhood. Today, scores of artisans, from glassblowers to weavers to leather workers, sell their wares in this historic area encompassing shaded patios, lively plazas, brick streets and adobe buildings.
At The Pearl (302 Pearl Pkwy.), a more modern shopping experience awaits, replete with innovative eateries, a farmer's market on weekends, eclectic shops and live entertainment at its riverside amphitheater. A walk along the Museum Reach, a section of the River Walk, will take you straight to The Pearl.
Zoom high into the clouds on the glass-walled elevator that climbs to the top of the
Tower of the Americas
(739 E. César E. Chávez Blvd.). Built for the 1968 World's Fair, the 750-foot-tall
Hemisfair
(222 S. Alamo St.) landmark attracts visitors with a sky-high revolving restaurant and an observation deck, both of which provide panoramic views of the city.
"GO Spurs GO!" The fiery rallying cry for San Antonio's professional basketball team thunders throughout the AT&T Center (1 AT&T Center Pkwy.) on game days. Order tickets in advance, and be sure to pack something—preferably a black, white and silver ensemble supporting these Texas champs—to get into the spirit of the occasion.
Sidle up to the bar at the
Buckhorn Saloon & Museum
(318 E. Houston St.) and see how many of the 520 wall-mounted species you can identify. The collection started in the 1880s, when cowboys fresh off the trail traded deer antlers for whiskey shots. Nowadays you'll have to plunk down hard cash for your libations, but if the stiff drinks don't have you seeing double, the eclectic museum, which features a two-headed calf and an eight-legged lamb, surely will.
Follow your nose to
Mi Tierra Café Y Panadería
(218 Produce Row), a 24-hour restaurant and bakery known for its sweet bread, Mexican candies and strolling musicians. After your meal, head to
Market Square
(514 W. Commerce St.), the Mexican marketplace Mi Tierra calls home. Encircled by a kaleidoscope of colors created by piñatas, paper flowers and folklorico dancers in rainbow skirts, you'll no doubt find just the right souvenir to take home.
To describe something first-rate or excellent, Theodore Roosevelt favored the word "bully"; it's likely he used this adjective frequently in the cherry-paneled bar at
The Historic Menger Hotel
(204 Alamo Plaza), where he recruited many of his Rough Riders. The elegant 1859 hotel, which has hosted presidents and celebrities, maintains many of its original architectural features. It's also said to be haunted by the ghosts of several past guests and employees.
The
Spanish Governor's Palace
(105 Plaza de Armas), though never home to a governor, was built in 1722 and is one of the last remnants of Spanish aristocratic life in 18th-century Texas. The one-story masonry house boasts private gardens and period-decorated interiors.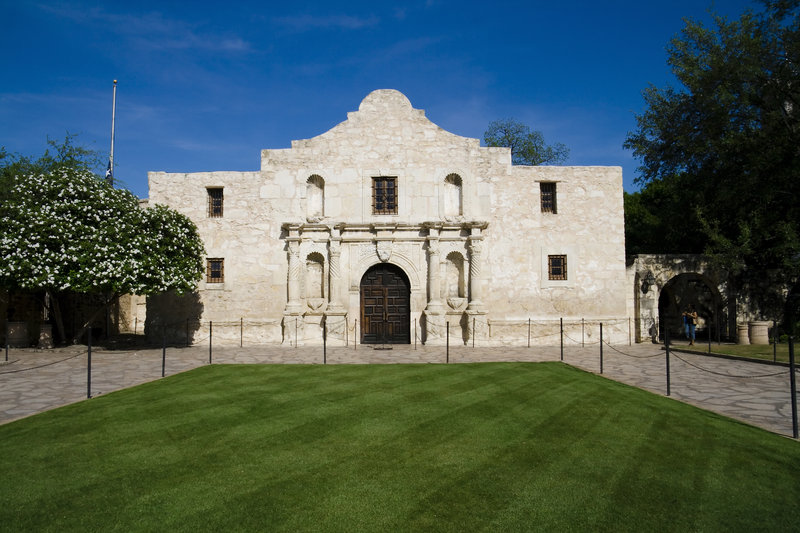 iStockphoto.com / alexeys
Worship alongside San Antonians at the Mariachi Mass at
Mission San José y San Miguel de Aguayo
(6701 San Jose Dr.), when rich layers of guitars, trumpets and violins fill this wondrous centuries-old sanctuary. It starts at 12:30 p.m., but get there early, as this is a popular Sunday service with locals.
Under 13
Hands-on learning—whether it involves operating a pint-size front-end loader, mining for gems, milking a cow or opening a bank account—is the name of the game at
The DoSeum
(2800 Broadway St.). Kids can also create art, watch themselves on a video screen and climb to the tippy-top of a tree for an awesome view of the museum's three floors.
One
Brackenridge Park
(3700 N. St. Mary's St.) highlight is the
San Antonio Zoo
(3903 N. St. Mary's St.), where an abandoned limestone quarry's cliffs provide natural habitats for more than 9,000 creatures. Kids will have a ball riding the miniature train, exploring the aquarium and reptile house, and meeting endangered animals like Komodo dragons and white rhinos.
At
Natural Bridge Wildlife Ranch
(26515 Natural Bridge Caverns Rd.), you can get up close and personal with even more animals without ever leaving your car. You'll pick up a free bag of feed at the entrance gate and use it to lure ostriches, emus, llamas, zebras and other curious critters to your open windows during a 4-mile, drive-through safari adventure.
Teens
The underground rooms and passages of
Natural Bridge Caverns
(26495 Natural Bridge Caverns Rd.) showcase thousands of fascinating limestone formations, from the gigantic King's Throne and Watchtower to teeny-tiny soda straws. Special tours, some of which involve climbing and rappelling sans handrails, increase the wow factor big-time.
In Alamo Plaza there are six Ripley's attractions that'll guarantee a good time. If you can only hit one, opt for the mind-bending
Guinness World Records Museum
(329 Alamo Plaza) with 16 exhibit galleries.
All Ages
You'll never run out of things to do at the city's "it" spot—the
River Walk
(E. Commerce Street). Shop, learn fun facts about the San Antonio River on a
Rio San Antonio Cruises
boat tour (315 E. Commerce St.), or just meander along the breezy waterfront pathways. Refuel under a crayon-colored umbrella outside
Casa Rio Mexican Restaurant
(430 E. Commerce St.), the River Walk's oldest restaurant.
Don't pass up a trip to
SeaWorld San Antonio
(10500 SeaWorld Dr.), home to dolphins, sea lions, penguins and a whole bunch of other finned, furry and feathered friends. What's more, the park offers adrenaline-pumping roller coasters and water rides as well as spectacular shows that will make anyone ooh and aah.
Keeping the clan content all day long,
Six Flags Fiesta Texas
(17000 I-10W) celebrates Texas and the Southwest with live entertainment, thrill and family-style rides and a number of themed areas. The park's setting—the interior of a former rock quarry with 100-foot walls—is an attraction in and of itself. If you're visiting during the summer season, bring your swimsuit and prepare to splash and slide at White Water Bay.
Check out Brackenridge Park's curiosity-piquing
Witte Museum
(3801 Broadway St.), whose top-notch exhibits spotlight South Texas history, science and culture. You'll find mummies, dinosaur bones and creepy crawlers galore, and there's even a four-story tree house that lets you experiment with sound, weather and electricity.
Opportunities for outdoor fun are endless at
Landa Park
(110 Golf Course Rd. in New Braunfels ). Float down the Comal River on an inner tube, take a dip in a spring-fed swimming hole, or rent a paddleboat on Landa Lake and give those legs a workout. If you'd rather play on dry land, other diversions include fishing, putt-putt, a nature hike and a miniature-train ride.
You don't need an invitation to attend the city's biggest and best bash of the year—April's Fiesta San Antonio. What started out as a parade held in remembrance of fallen Texas heroes has mushroomed into an 11-day affair featuring carnivals, parades, fireworks, street dances, sports competitions and ethnic eats.
Shopping
For Macy's and other national chains, follow the mall rats to a complex on the River Walk called Rivercenter , 849 E. Commerce St., with an IMAX theater and more than 100 restaurants and stores. Weary shopaholics find respite on the steps of the mall's lagoon, where the musical group Andean Fusion puts a New Age spin on Incan sounds Monday through Saturday. You'll also find a smorgasbord of memento-browsing opportunities elsewhere along the San Antonio River. Here lollygagging tourists flaunt newly purchased wares—from T-shirts touting Texas virtues to trucker hats promoting the Lone Star State's unofficial don't-mess-with-us policy, a popular slogan that evolved from a highway anti-littering campaign.
You may spot a few "Don't Mess with Texas" road signs on your way to San Antonio's favorite shopping destination: I-410, known locally as Loop 410. Ingram Park Mall , 6301 N.W. Loop 410, with Dillard's, JCPenney, Macy's and Sears, is along the northern arc of this route, as is North Star Mall , 7400 San Pedro Ave., which lays claim to the world's largest set of cowboy boots. Thanks to the 40-foot-tall sculpture, you'll have no trouble navigating to the stomping grounds of such upscale retailers as A|X Armani Exchange, Saks Fifth Avenue and White House/Black Market. Rustle up a few goodies then seek out the nearby smokestacks of Alamo Quarry Market , 255 E. Basse Rd., built on the site of a long-gone cement plant. At this open-air commercial plaza, you'll peruse everything from fine leather Lucchese boots to organic and recycled clothing from Whole Earth Provision Co.
The Shops at La Cantera , 15900 La Cantera Pkwy. next to Six Flags Fiesta Texas, presents an award-winning architectural blend of natural and man-made elements. Anchored by Dillard's, Macy's, Neiman Marcus and Nordstrom, the sophisticated center combines al fresco shopping with the traditional layout of an indoor mall. Along shaded walkways, Texan moms and daughters tote Abercrombie & Fitch and White House/Black Market purchases past waterfalls, lush greenery and a tiki-themed children's play area. Plus, everyone in the family will appreciate La Cantera's abundance of casual eateries, though the Yard House, where classic rock and draft beers rule, inevitably is the boys' first choice. To the east, on the opposite side of I-10/US 87, The Rim retail hub features Bass Pro Shops Outdoor World, JCPenney and an array of specialty stores.
Liza Lagman Sperl / flickr
Fashion mavens will largely be unimpressed by the downtown San Antonio shopping scene; however, the city's historic and artistic milieus will appeal to those seeking colorful tchotchkes, ethnic crafts and inexpensive keepsakes highlighting San Antonio's Tex-Mex culture. Bounded by Dolorosa, Santa Rosa, W. Commerce Street and I-35, lively Market Square, or El Mercado, 514 W. Commerce St., delivers the flavors of Mexico to Alamo City—and we're not just talking tamales and tortillas! Indoor stalls beckon would-be customers with neat displays of imported leather goods, rich textiles and pottery; outside, it's more of the same vibrant eye candy, with strategically placed items like lucha libre (Mexican wrestling) masks, marionettes and sombreros attracting shoppers of all sizes.
Although Market Square has been central to the community since the 1900s, La Villita holds the title of oldest neighborhood in the city, having sheltered, at various times, Coahuiltecan Indians, Spanish soldiers and their families, and 19th-century European immigrants. With its cobblestone streets and quaint adobe and Victorian houses filled with handicrafts and artwork, the restored village serves as a leisurely detour for vacationers exploring the River Walk. The compact shopping venue at S. Alamo and E. Nueva streets also is accessible via the VIA streetcar system.
When you find yourself in need of a good farmer's-market fix, head to the Pearl Weekend Market , 312 Pearl Pkwy., where locally produced vittles fill more than 45 booths. In front of the Pearl Pavilion, the market is open Sat. 9-1 and Sun. 10-2. Produce and meats are featured on Saturdays; on Sundays, choose from homemade products like sauces, soaps, honey, candy, pet treats and pickles. The market is just one part of The Pearl , a shopping and entertainment district at 302 Pearl Pkwy., which also offers an assortment of eateries as well as boutiques where you can stock up on au courant apparel, jewelry, gifts and books; phone (210) 212-7260.
If the Texas heat has you longing for shade, head to Paris Hatters —you'll be following in the footsteps of Hollywood stars (Matt Damon and Tommy Lee Jones), rock gods (Eric Clapton and Paul McCartney) and world leaders (Pope John Paul II, Dwight Eisenhower and Harry Truman). Family owned and operated since 1917, this timeless operation just northwest of the Alamo at 119 Broadway St. keeps customers feeling and looking cool in stylish custom-fitted hats ranging from $20 to $7,000.
Vestiges of the past permeate San Antonio, so it's not surprising to see local history branded on assorted souvenirs sold in the area's many nondescript gift shops. At Alamo Plaza , a handful of stores fronting the Alamo hawk miniature versions of the mission-turned-fort as well as coffee mugs emblazoned with the poignant "Remember the Alamo!" battle cry.
Nightlife
When it's time to let loose while vacationing in San Antone, there's little need to look much further than the River Walk. Offering access to a variety of clubs, casual watering holes and late-night restaurants, winding pathways along the banks of the San Antonio River are the liveliest means of traversing downtown after dark.
Most River Walk action is centered on the U-shaped channel (some call it "Horseshoe Bend" or the "River Loop") that shoots off the river's main north-south artery. With bass-thumping spots concentrated between Presa and Commerce streets, barkers poised by bar entrances try their best to entice passersby, though their shouts are muffled by the roar of raucous twentysomethings already partying inside. Drifting from Howl at the Moon , 111 W. Crockett St., the dynamic sounds of dueling pianos lure those seeking high-energy nighttime entertainment; phone (210) 212-4770. Next door, Hard Rock Cafe draws a more laid-back clientele with its rock 'n' roll memorabilia and juicy burgers; phone (210) 224-7625.
The Paseo del Alamo, an extension of the River Walk built in 1981, flows through the atrium of the Hyatt Regency San Antonio River Walk and allows access to the Alamo. And, when the stars come out deep in the heart of Texas, thirsty revelers also use this shortcut to reach the Menger Bar , 204 Alamo Plaza. At the onset of the Spanish-American War, Theodore Roosevelt recruited many of his Rough Riders in this London-style pub, an 1887 addition to the Menger Hotel adorned with cherrywood paneling and beveled mirrors. Peruse the inn's well-kept collection of historical photographs and relics, then sip some cognac in the dimly lit bar. Of course, with the hotel rumored to be haunted, the fainthearted may want to settle their tabs before the witching hour strikes; phone (210) 223-4361.
Nearby, you'll find a 19th-century building that served as a USO center during World War II. The revamped edifice now houses Bonham Exchange , 411 Bonham St., where youthful club goers shake their booties through a maze of packed dance floors Wednesday through Saturday nights. Popular with gay San Antonians, the cavernous nightclub attracts a diverse crowd with cheap drinks, weekly dance contests and special celeb guests—from RuPaul to Charles Barkley; phone (210) 271-3811.
For a few laughs, add the Improv Comedy Club–San Antonio Rivercenter , on the third level of the Rivercenter at 849 E. Commerce St., to your evening agenda; phone (210) 229-1420 for show times.
Quinn Dombrowski / flickr
For effortless planning, simply seek out your beverage of choice. Zinc Bistro & Bar is just off the River Walk at 207 N. Presa St. This sophisticated but mellow haunt keeps choosy patrons happy with a menu that, in addition to wine, includes food, cigars and cocktails; phone (210) 224-2900. Meanwhile, at Rio Rio Cantina's Naked Iguana Lounge , you'll find a blender working overtime to dole out more than 20 variations of San Antonio's favorite tequila-infused concoction, the margarita. Located at 421 E. Commerce St. on the River Walk, the small contemporary hangout features several flat-screen TVs and balcony seating that's perfect for people watching; phone (210) 226-8462.
If you've officially added the River Walk to your been-there-done-that list, here are a few options.
Just a few miles north of the River Walk is The Pearl, San Antonio's newest destination for entertainment and shopping. Step into Jazz TX , 312 Pearl Pkwy., and do some two-stepping on the dance floor while a live band plays. Don't let the name fool you though; depending on the night, you can also twirl to Texas swing, blues, salsa, Americana, conjunto or big band sounds. Phone (210) 332-9386. The Pearl is also home to High Street Wine Co. , a wine bar and shop, and Blue Box Bar , which features handcrafted cocktails, including some inexplicably named after David Bowie songs; phone (210) 908-9144 or (210) 227-2583, respectively.
Those who adore craft beers and homemade sodas should hit up the Blue Star Brewing Co. , 1414 S. Alamo St. in the Blue Star Arts Complex. (The arts complex is in the Southtown district on the south channel of the River Walk, but unless you're lodging nearby, it's easiest to drive or take a taxi there.) On select nights, jazz musicians jam at the funky brewery, but any day of the week newcomers can sample ales and lagers alongside the usual clientele of artisans and undergrads. Tickle your tongue with a preservative-free, sugar cane-sweetened orange cream soft drink, or choose from the plentitude of beers on tap, including the Texican, Blue Star's homage to Mexican-style lagers; phone (210) 212-5506.
Bohemian Southtown encompasses residential neighborhoods as well as the commercial corridors of S. Alamo, S. St. Mary's and S. Presa streets. While several area restaurants offer live entertainment and after-dinner dancing, the hip set practice their salsa and merengue moves at spicy establishments like Azúca Nuevo Latina , 713 S. Alamo St., and Rosario's , 910 S. Alamo St. Phone (210) 225-5550 for Azúca Nuevo Latina or (210) 223-1806 for Rosario's.
Outside the city, two music venues are especially worth the trip: Gruene Hall , about 40 minutes northeast of San Antonio in New Braunfels at 1281 Gruene Rd., and the John T. Floore Country Store , about 30 minutes northwest of town in Helotes at 14492 Old Bandera Rd. Cowboy boots still stomp weathered wood floors at the former, the state's oldest dance hall, while at the latter, a traditional Texas honky-tonk opened in 1942, audiences have swooned over the likes of Patsy Cline, Willie Nelson and the King of Rock 'n' Roll. Phone (830) 606-1281 for Gruene Hall or (210) 695-8827 for the John T. Floore Country Store.
H. Michael Karshis / flickr
Performing Arts
One of the few remaining movie and vaudeville theaters in the country, the Majestic, has been restored and revived as the Majestic Theatre, 224 E. Houston St. Touring Broadway productions and concerts are presented throughout the year; phone (210) 226-3333.
Lila Cockrell Theatre at the Henry B. González Convention Center, Alamo and Market streets, is the scene of concerts, including pop, rock and jazz; phone (210) 207-8500 or (877) 504-8895 for schedule and tickets. The forum for instrumental soloists is Laurie Auditorium, on the campus of Trinity University, 1 Stadium Dr.; phone (210) 999-8119.
Strolling mariachi bands perform in the Mexican Market area along the River Walk.
Beethoven Maennerchor Halle, (210) 222-1521, and Lila Cockrell Theatre, (210) 207-8500, feature traveling dancers, including ballet troupes.
Trinity University's drama department presents several productions a year in its Jane and Arthur Stieren Theater. Ticket information can be obtained by phoning (210) 999-8515. Other colleges and the military bases occasionally produce theatrical shows.
Community theater also has a role in San Antonio's cultural environment. Presentations are held at The Playhouse San Antonio, in San Pedro Park at Ashby Street and San Pedro Avenue; phone (210) 733-7258. Harlequin Dinner Theater, at Fort Sam Houston in Building 2652 on Harney Road, also offers performances; phone (210) 222-9694.
The most unusual of the city's theaters is Arneson River Theatre, where performers are separated from the audience by the San Antonio River. The AMC Rivercenter IMAX Theatre in the Rivercenter presents "Alamo…The Price of Freedom."
Bus and Trolley Tours
Walking Tours
The downtown loop of the San Antonio River provides unusual ways to see a portion of the city. The River Walk, which follows the riverbanks, affords walkers a leisurely view of downtown.
The San Antonio Conservation Society offers several self-guiding walking-tour brochures, including the Texas Star Trail and King William Historic District. Beginning at the Alamo, the 2.6-mile Texas Star Trail follows a signed route through the downtown area. The tour of the King William district spotlights many elegant Victorian houses built by prosperous German merchants during the mid-19th century. For more information, contact the Conservation Society at the Wulff House, 107 King William St., San Antonio, TX 78204; phone (210) 224-6163.
More walking tours are offered by the city of San Antonio, including Houston Street, featuring commercial architecture on nine blocks, and S. Alamo and S. St. Mary's streets, with late 19th- and early 20th-century homes; phone (210) 215-9274.
Beginning downtown, signs designate the Mission Trail, an 8-mile route linking the Alamo with the four sites of the San Antonio Missions National Historical Park.
If you still have some energy, explore the 25-block King William Historic District. Affluent German merchants settled in this area in the late 1800s; a map detailing a self-guiding tour is available from the San Antonio Conservation Society, 107 King William St.
In San Antonio, you'll find a historic and cosmopolitan southwestern city of diverse cultures—Native American, African-American, Tejano (Texans of Mexican descent) and German, to name just a few. Whether you're into the arts or history, or you're looking for rollicking entertainment, this south Texas city is the place to be.
Exploring the Alamo today is a humbling experience. Here Jim Bowie, Davy Crockett and their fellow comrades fought day and night to defend the compound until Mexican troops stormed the grounds on March 6. The site is meticulously preserved, though the chapel and Long Barracks are the only structures from the original fort complex that remain. When you wander among the ruins, you'll certainly feel reverence for the brave men who fought here. You'll also take home a better understanding of that liberty for which the Alamo's defenders gave their lives—freedom.
The River Walk
Imagine a Venetian waterway lazing through the heart of your town. San Antonians don't need to imagine—they have the River Walk (in Spanish, Paseo del Río). This system of paths bordering the San Antonio River runs 15 miles through downtown, extending as far north as Hildebrand Avenue and as far south as Mission Espada.
Years ago, the sight of gondolas floating through San Antone prompted journalist Ernie Pyle to call the new River Walk "The American Venice." How did it come into being? For centuries, the San Antonio River provided water to the region's inhabitants. If a Franciscan missionary or a Spanish explorer or a Payaya Indian was thirsty, this glassy stream offered a cool, clear drink. In the first half of the 20th century, as the city's population boomed, the tributary was not so giving. In September 1921, a sudden rainstorm blasted San Antonio, and the Olmos Basin spewed 9 feet of water into city streets. The flood killed 51 people and cost countless millions in property damage.
Following the disaster, outraged citizens called for a flood plan. In a long civic battle, both conservation and commerce prevailed, and so, during the Great Depression, the WPA (Works Project Administration) and local business leaders began the river's transformation. Over a few decades, the troublesome San Antonio River metamorphosed into the placid River Walk. Builders created dams, floodgates, cobblestone walkways, arched footbridges, thick retaining walls and staircases. Today, all these rough stone features are still in use.
Mike Boening Photography / flickr
San Antonio isn't Venice, but does it matter? The River Walk has its own, uniquely Texan identity: dynamic and lovely and dripping with Spanish Colonial influences. It's also the city's "it" spot. Though this river section is no longer spring-fed—gone are the days of dipping your hand into the waters for a drink—it still bestows plenty on the community before it glides away to the Gulf of Mexico.
Nowadays the city brings out the gondolas only for special occasions, but you can still ride the soft currents. Take a boat tour or hitch a ride on a water taxi. You'll coast by old cypress trees and watch trailing willow fronds swish the water's surface. If you're a landlubber and prefer to wander the walkways, promenade through isolated parks and past cafés and specialty shops; you'll encounter joggers, students, families and happy tourists along the way. Take a break at one of the umbrella-shaded tables on the riverbank, then nosh, sip and watch the world sail by. Ciao Venice. Hola River Walk!