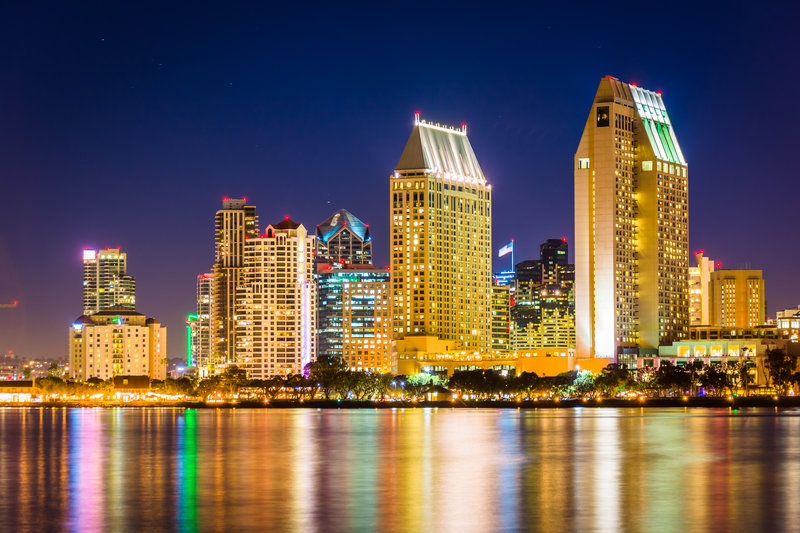 San Diego calls itself "America's Finest City," a difficult slogan to live up to, but one you'll likely agree with if for no other reason than the city's marvelous weather. This is sunny Southern California at its best; the region centered about downtown very rarely sees temperatures above 80 in summer and below 40 in winter—courtesy of prevailing Pacific Ocean breezes—and only about 10 inches of annual rainfall.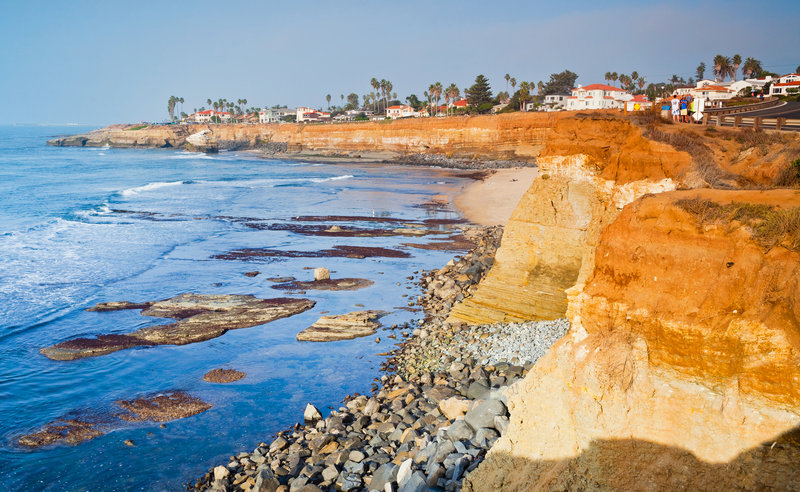 Dancestrokes / Shutterstock.com
But while catching some rays on one of San Diego's postcard-beautiful beaches is mandatory, it's certainly not the only way to enjoy your stay. You could spend an entire day just wandering through Balboa Park even if you didn't step inside a single one of its 15 museums; their ornate Spanish-style exteriors are worth a look just by themselves. And then there's the park's outstanding San Diego Zoo with its lovely, leafy habitats designed to appeal to both animal residents and human visitors alike.
John Roman / Shutterstock.com
Hiking along Point Loma's bluffs in Cabrillo National Monument will make your heart beat faster either due to the exercise or the stunning vistas; take your pick. And you won't have to shun the sun just to go shopping either: Such locales as Seaport Village, Horton Plaza and the Gaslamp Quarter let you savor San Diego's balmy climate while souvenir hunting in an eye-pleasing, alfresco setting.
So, what about the claim of being "America's Finest City"? San Diegans might be accused of excessive pride if they didn't have Mother Nature on their side.
In Depth
San Diego's greatest asset, perhaps, is its dependable sunshine. If you visit between spring and fall, there's no need to pack an overcoat or obsessively check online weather forecasts. With the exception of June's typically overcast days (known as "June gloom"), the climate ranges from mild to warm, perfect weather for the active outdoor lifestyle San Diegans enjoy. Surfers shred and bash off the lip at Pacific Beach. Kayakers and snorkelers explore the coves of La Jolla. Inland, hikers trek though the badlands at Anza-Borrego Desert State Park.
Lovers of the outdoors are drawn to Mission Bay—marshlands north of the airport that were dredged and beautified in the 1940s, '50s and '60s—just as four UCLA graduates were when they chose the area for the site of their new marine zoological park, SeaWorld, opened in 1964. While the now-cloned theme park is best known for its animal habitats and thrill rides, one of the original's most charming features is Bayside Skyride, a simple gondola ride over scenic Mission Bay.
Of course, "America's Finest City" is much more than a playground for vacationing families and the bronzed and the beautiful. As the home of several military installations, this mecca for the laid-back and unhurried also radiates a deep-rooted sense of patriotism. Historic ships like the USS Midway, permanently docked on San Diego Bay, draw veterans and active-duty personnel alike. While strolling the Embarcadero, stop to admire (or imitate!) the kissing figures of "Unconditional Surrender," a 25-foot-tall statue celebrating the end of World War II, before posing for a photo at the adjacent memorial to preeminent USO performer Bob Hope.
Located at the center of San Diego is Old Town San Diego State Historic Park, which offers an Americanized taste of Mexico for those reluctant to visit the neighboring Mexican border town of Tijuana. Its wealth of well-preserved historic buildings gives you a good feel for the San Diego of the mid-to-late 1800s. But, while Old Town offers a great SoCal history lesson through museum exhibits and reenactments, most visitors reminiscing about their trip will remember the area for its festive Mexican restaurants (complete with sidewalk tortilla stands) and shops selling everything from leather belts to colorful Day of the Dead tchotchkes.
Old Town would've remained the hub of the city if not for Alonzo Horton, a developer who purchased some 1,000 acres of land fronting the harbor. He snapped up land and practically gave it away to anyone who promised to build on it. Speculators did, and Horton is credited with the birth of "New Town," or modern San Diego.
In the 1870s Victorian-style commercial buildings sprouted up along 4th and 5th avenues, just a few blocks inland from the waterfront; many of them have been preserved in the city's 16.5-block Gaslamp Quarter. The buildings, some of which housed brothels up until the 1970s, are now home to restaurants, bars and shops. As you walk 5th Avenue, look up. The best Victorian architecture adorns the upper floors.
When the Santa Fe Railroad arrived in 1884, so did the first tourists. Many stayed at the Hotel del Coronado, the red-and-white Victorian resort still standing on the shores of Coronado. Famed for its fairytale architecture and its appearance in the Tony Curtis, Jack Lemmon and Marilyn Monroe comedy classic, "Some Like It Hot," "The Del" is definitely worth a visit, if only for a fancy cocktail at its Babcock & Story Bar, named for the hotel's founders.
As San Diego grew, the city put on two world's fairs. The lasting legacy of the Panama-California Exposition (1915) and the California-Pacific International Exposition (1935-36) was the development of Balboa Park, an urban oasis of serene parkland, landscaped gardens and pathways. Many of the Spanish Colonial Revival and Moorish-style buildings constructed for the two expositions now house museums, performance venues and art galleries. Balboa Park also lays claim to the world-famous San Diego Zoo, where bamboo-munching panda parents Bai Yun and Gao Gao live with son Xiao Liwu, whose name—selected in a public vote—means "little gift."
By Car
Interstate 5, originating at the Canadian border and ending at the Mexico border, and I-15, entering California southwest of Las Vegas and extending to San Diego, are the major north-south routes. I-5 comes down through Los Angeles, then heads for the coast; nearing San Diego it bisects the University of California San Diego campus at La Jolla, skirts Mission Bay Park and passes Old Town before entering the city center.
I-15 comes inland through Las Vegas and San Bernardino County, continuing south through Escondido, Poway and other northeastern suburbs, then bypasses downtown San Diego and terminates at I-5 just south of the city proper. SR 163 (Cabrillo Freeway) leaves I-15 at the Miramar Marine Corps Air Station, swings southwestward through Balboa Park, interchanges with I-5 and finally becomes 10th Avenue in the heart of San Diego.
From the south the main route is I-5, which begins at the Mexican border, passes along the east side of San Diego Bay, then heads for the downtown area.
I-805 is the north-south bypass. It leaves I-5 north of La Jolla and rejoins I-5 near San Ysidro, just north of the Mexican border customs stations.
From points east, I-8 enters California at the Colorado River just west of Yuma, Ariz. The Interstate roughly parallels the Mexican border to the town of Boulevard. From there it arcs northwestward across the San Diego Mountains, cresting at more than 4,000 feet before descending into the eastern suburbs. After crossing the major north-south freeways, I-8 comes to an end at Ocean Beach, a short distance northwest of downtown San Diego.
Street System
Central San Diego is laid out in a basic grid pattern. Street numbering commences from north-south 1st Avenue. East-west streets are both lettered and named; they proceed alphabetically northward beginning with Ash Street.
Generally the most convenient way to get around San Diego is by car. Most major attractions and shopping areas are within easy freeway access. Main thoroughfares, which include Pacific Highway, Harbor and Mission Bay drives, Nimitz and El Cajon boulevards, University Avenue, Friars Road and Market Street, also are easy travel routes.
Speed limits are usually 35 mph on streets and 65 mph on freeways. It is important to maintain freeway speed limits; drivers moving at dangerously slow speeds will be ticketed. Right turns on red and U-turns at intersections are both legal unless otherwise posted. Pedestrians crossing the street at intersections or in crosswalks always have the right-of-way.
Parking
San Diego has metered on-street parking downtown in addition to many lots and garages. Metered parking costs up to $1.50 per hour, normally with a 2-hour limit. Most meters accept only credit cards; some accept coins and pre-paid parking meter debit cards. Garage rates range from $5 to $20 a day. There are large lots along lower Broadway and Market Street, Harbor Drive and Pacific Highway, within walking distance of the Embarcadero and its many attractions. Some hotels and stores provide free parking for their guests and customers.
Parking in other parts of this spread-out city is rarely a problem. SeaWorld San Diego, the Cabrillo National Monument and Balboa Park all have ample parking areas, although it might be difficult to find a space near Balboa Park on a busy day. If the Balboa lots are full, check for street parking along Sixth Avenue and enter the park via the pedestrian bridge. Old Town's free parking areas also can fill up quickly. A space is harder to come by in La Jolla, where street parking is scarce.
Public Transportation
San Diego Metropolitan Transit System (MTS) serves the area from Oceanside to the Mexican border.
One-way bus fare ranges from $2.25 to $5. Some transfers may require an upgrade fee.
The San Diego Trolley provides daily service on three lines that operate from 5 a.m. to 1 a.m. The Blue Line (also unofficially called the Tijuana Trolley) runs from downtown at America Plaza through National City and Chula Vista to San Ysidro, some 100 feet from the border. The Orange Line runs from the Santa Fe Depot downtown through Lemon Grove and La Mesa to El Cajon. The Green Line runs from Santee to Old Town and then south to 12th Street and Imperial Avenue. The familiar red trolleys run every 7 to 15 minutes during the day and every 30 minutes during late-night and early morning hours. Frequency varies according to line. Service hours vary by line and by day of the week, but may start as early as 4 a.m. and run until after 2 a.m. One-way fare is $2.50; $5 for a day pass. Trolley tickets must be purchased before boarding from machines at the trolley stops. For information phone (619) 685-4900.
The Transit Store, downtown on Broadway at 1st Avenue, sells money-saving passes and other multi-ride tickets for buses and trolleys. It also provides maps, schedules and brochures Mon.-Fri. 9-5. For further information phone (619) 234-1060.
The Regional Transit Information Office, (619) 233-3004, can provide additional assistance, or for recorded public transit information phone (619) 685-4900. For the hearing-impaired phone TTY (619) 234-5005 or TTY (888) 722-4889 in northern San Diego County.
Sales Tax
State and county sales taxes total 7.75 percent in San Diego. A lodging tax, called a transient occupancy tax, of 10.5 to 12.5 percent also is levied along with a 10.5 percent (11 percent at the airport) rental car tax.
Police (non-emergency)
(619) 531-2000
Hospitals
Alvarado Hospital, (619) 287-3270; Scripps Mercy Hospital, (619) 294-8111; Sharp Memorial Hospital, (858) 939-3400; University of California-San Diego Medical Center, (858) 657-7000.
Newspapers
The major daily in San Diego is the morning San Diego Union-Tribune. The weekly San Diego Reader, available free throughout the region, provides good coverage of the arts and entertainment scene along with in-depth feature stories of local interest.
Radio
San Diego radio stations KOGO (600 AM), KFMB (760 AM) and KCBQ (1170 AM) are all talk stations; KPBS (89.5 FM) is a member of National Public Radio.
Air Travel
San Diego International Airport (SAN) off Harbor Drive is served by major domestic and foreign carriers. If you hail a cab, expect to pay approximately $15 (including tip) for the 10-minute ride to the downtown area. The Metropolitan Transit System's bus #992 provides frequent service to downtown for $2.25; phone (619) 233-3004 or (619) 685-4900. Airport shuttles charge around $10 for a ride to the downtown hotels.
Rental Cars
San Diego County is served by major rental car agencies. Hertz, at the airport, offers discounts to AAA members; phone (619) 220-5222 or (800) 654-3080.
Rail Service
Amtrak, (800) 872-7245, rolls from the historic Santa Fe Depot at C Street and Kettner Boulevard, north of Seaport Village in downtown San Diego. Amtrak provides daily service, including several departures to Los Angeles. The Coaster is a commuter rail service from Oceanside to downtown San Diego; phone (619) 233-3004.
Buses
Greyhound Lines Inc., (619) 515-1100 or (800) 231-2222, has a depot at 1313 National Ave. Greyhound buses and Five Star Tours' eight-passenger shuttles, (619) 232-5040, offer service to downtown Tijuana, Mexico; reservations are required 24 hours in advance.
Taxis
Local taxis are metered. Cab companies include Orange, (619) 223-5555; San Diego Dispatch, (800) 368-2947; USA, (619) 231-1144; and Yellow, (619) 444-4444. Base fare is around $2.80, with a rate of approximately $3 for each additional mile. Limousine service is available throughout the area averaging about $75 an hour.
Public Transportation
Transportation by bus and trolley is available in San Diego.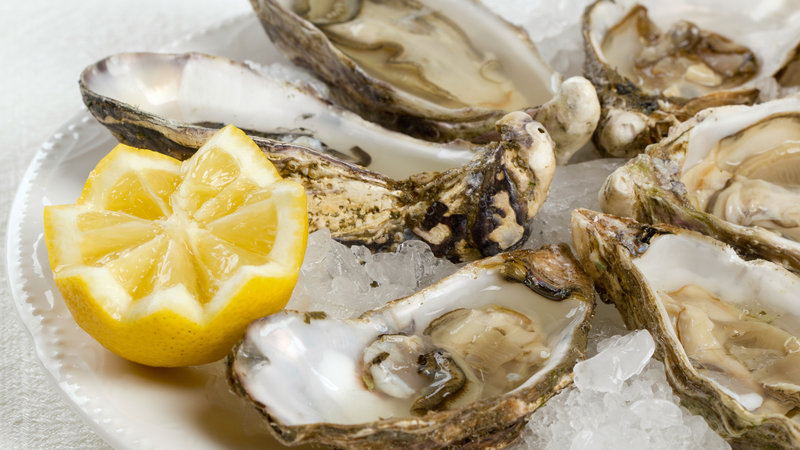 iStockphoto.com / julichka
Essentials
Wander along the Embarcadero, downtown San Diego's waterfront. Public art installations, military memorials and marine attractions line the pedestrian-friendly area. For lunch, take a break at local landmark
Seaport Village
(849 W. Harbor Dr.), a bustling shopping center with a handful of eateries boasting gorgeous views of the bay.
Step aboard a retired naval aircraft carrier chock-full of restored planes and let the "Top Gun" quotes fly. Opened in 2004 as
The USS Midway Museum
(910 N. Harbor Dr.), the 69,000-ton ship has enough interactive exhibits to keep you busy for hours. Climb into an F-14 fighter jet on the flight deck or practice aerial spins in a flight simulator in the hangar bay.
Hop aboard the
San Diego-Coronado Ferry
(990 N. Harbor Dr.) for a scenic 15-minute ride to Coronado, the peninsula separating San Diego Bay from the Pacific Ocean. If you'd rather drive, the San Diego-Coronado Bridge stretches more than 2 miles across the water and soars 200 feet into the air, providing passengers with a wonderful vantage point from which to survey the city, the bay and Coronado .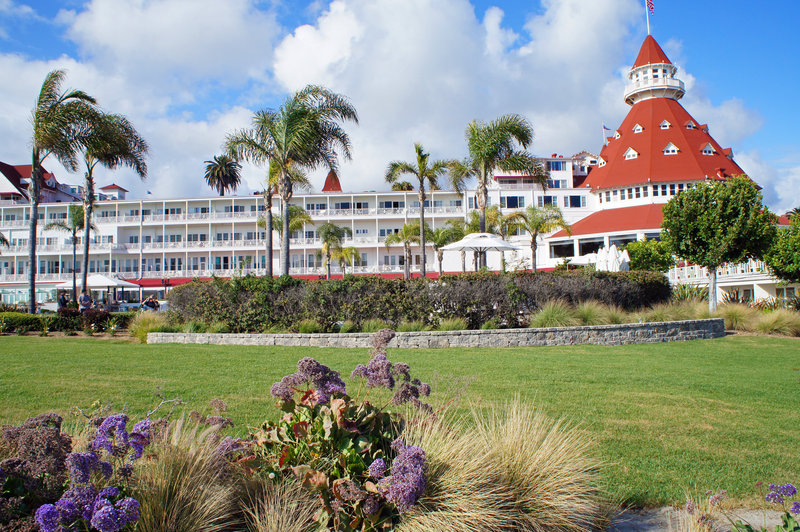 AAA. Photo by AAA associate Maria White for AAA
Once in Coronado, drink a toast to Victorian opulence at "The Del," the grand
Hotel del Coronado, Curio Collection by Hilton
(1500 Orange Ave. in Coronado), a local landmark since 1888. Beneath its distinctive red peaked roof are beachside restaurants and bars, making this historic resort a perfect spot for a refreshing cocktail.
Take in the spectacular views from
Cabrillo National Monument
(1800 Cabrillo Memorial Dr.) on Point Loma. The monument commemorating Juan Rodríguez Cabrillo's 1543 exploration of the area is an interesting historical backdrop to panoramic views of San Diego. Gray whales migrating offshore lure crowds of watchers to the monument in winter.
Drive up to La Jolla , home to breathtaking beaches frequented by sea lions, harbor seals, seagulls and pelicans. Nestled between picturesque sandstone cliffs, La Jolla Cove (off Coast Boulevard) attracts snorkelers and scuba divers. At low tide, you won't need any special equipment to peer into area tidal pools, where crabs, snails and other sea creatures dwell.
Rest up for an evening on the town in the historic Gaslamp Quarter, hub of San Diego's nightlife scene. Crowded with sidewalk cafés and nightclubs, this 16.5-block vintage business district adjoins Westfield Horton Plaza (324 Horton Plaza), a five-story shopping and entertainment complex with an eye-catching jumble of balconies, stairs and walkways.
Stroll through
Old Town San Diego State Historic Park
(4002 Wallace St.). The area encompasses a collection of structures—including five original adobes—at the site of California's first permanent settlement. Many of the buildings house Mexican-themed restaurants and shops that will satisfy your craving for south-of-the-border cuisine, art and handicrafts.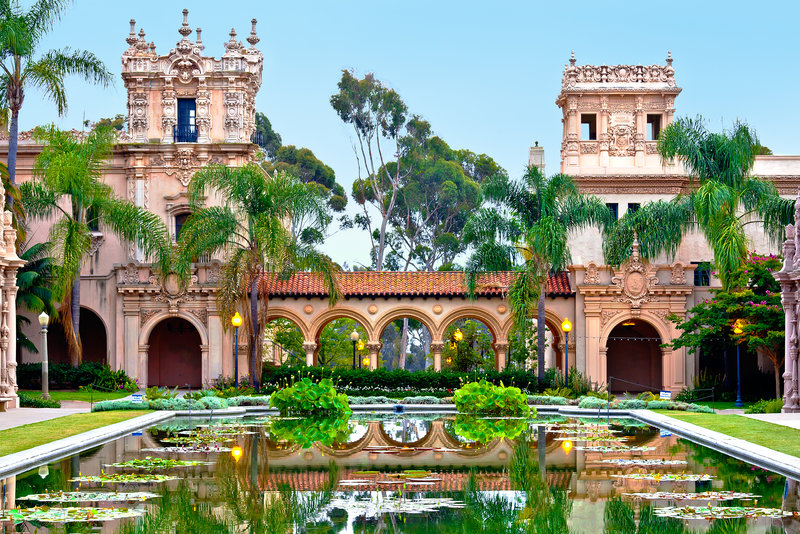 Dancestrokes / Shutterstock.com
Explore
Balboa Park
(1549 El Prado), the site near downtown where San Diego hosted two international expositions in the early 20th century. Red-tile roofs, elaborate plaster details and soaring towers make the park a stunning example of Spanish Colonial Revival architecture. Within these lovely buildings are more than a dozen museums, including the
San Diego Museum of Man
(1350 El Prado) and the
Mingei International Museum
(1439 El Prado).
Ascend above the treetops aboard the Skyfari Aerial Tram at the
San Diego Zoo
(2920 Zoo Dr.), a world-class Balboa Park facility where more than 4,000 animals crawl, gallop, slither, fly and swing from limb to limb. But skip the 35-minute guided bus tour in favor of the Kangaroo Express Bus; both options offer a narrated trip aboard a double-decker bus, but the latter allows you to hop on and off at five different zoo locations.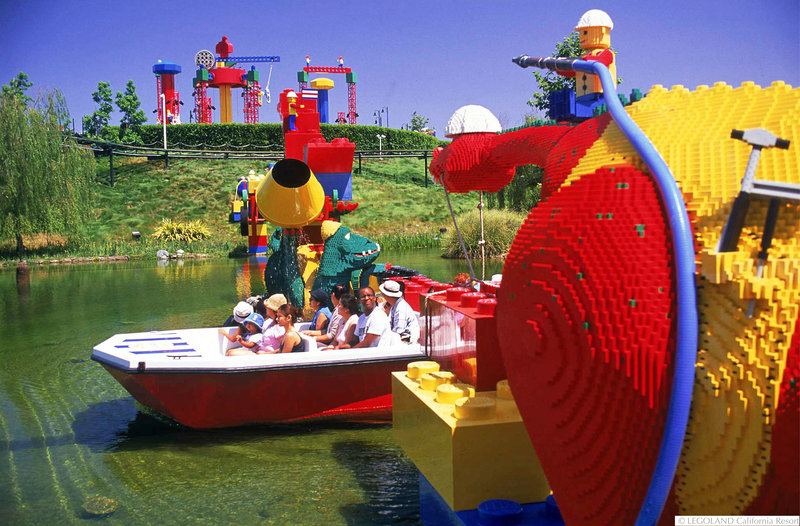 Under 13
The more than 4,000 chirping, howling, growling and roaring inhabitants of the
San Diego Zoo
(2920 Zoo Dr.) promise a full day of education and fun. Highlights include the Outback exhibit, where elevated walkways give young visitors a closer look at cuddly, eucalyptus-munching koalas, and Elephant Odyssey, which offers a behind-the-scenes peek at the facility's animal husbandry area.
At
LEGOLAND California Resort
(1 LEGOLAND Dr. in Carlsbad ), little ones will feel like Godzilla as they walk through Miniland USA, where Mt. Rushmore, the New York City skyline and scenes from "Star Wars" movies are constructed entirely of LEGO blocks.
Belmont Park
(3146 Mission Blvd.) is a great place to spend the afternoon with youngsters. The beachfront amusement park is crowded with laser tag, midway games, bumper cars, a Tilt-a-Whirl and other pay-as-you-go activities.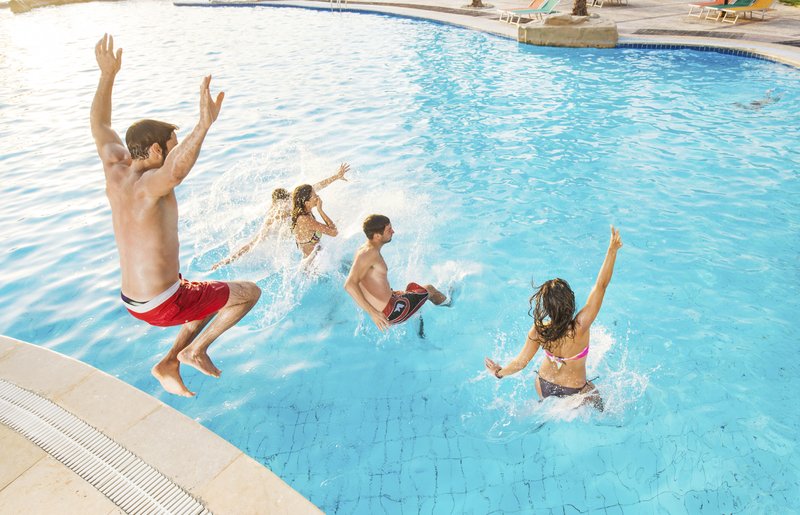 Gentle waves and a wide stretch of castle-ready sand welcome kids at La Jolla Shores (8302 Camino Del Oro) in La Jolla . Just 2 miles south near the junction of Coast Boulevard and Jenner Street is La Jolla's Children's Pool, where a cliffside walkway affords amazing views of harbor seals flopping around on the sand. Swimming isn't recommended at the Children's Pool, but a walk along the concrete wall gets you close to marine mammal action.
While in La Jolla, stop at the
Birch Aquarium at Scripps Institution of Oceanography
(2300 Expedition Way). Wee ones can touch sea stars, hermit crabs and sea cucumbers at the Preuss Tide-Pool Plaza before expending some energy in the Boundless Energy exhibit's outdoor play area.
Teens
There's no better place to enjoy the sun than Mission Bay Park (2688 E. Mission Bay Dr.), where miles of trails crisscross the country's largest man-made aquatic park. Rent bikes or inline skates and cruise across Mission Boulevard to Mission Beach (at Mission Boulevard and San Fernando Place), another bike-friendly spot with a 3-mile boardwalk. The über-adventurous can even take a beginner's surf lesson or try stand-up paddleboarding.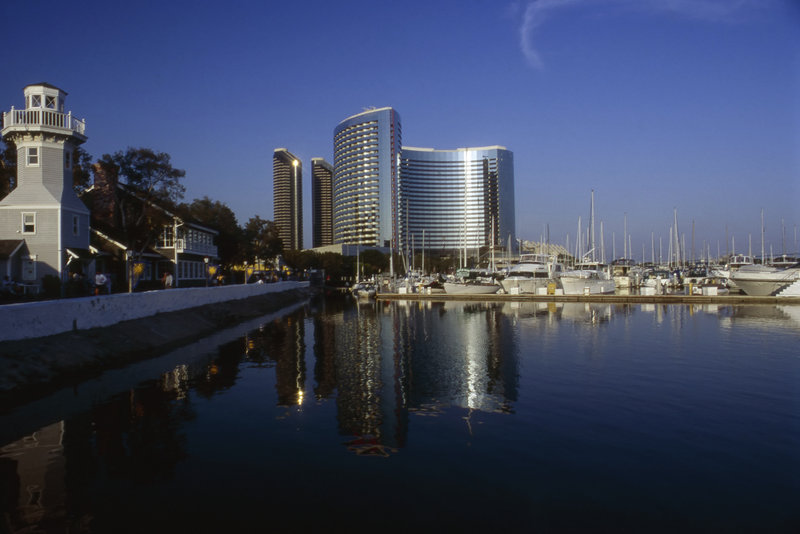 iStockphoto.com / julof90
Beach-themed shops and dozens of affordable places to chow down make
Seaport Village
(849 W. Harbor Dr.) a popular place not only for tourists but also young locals. It's great for people-watching; plus, outdoor entertainment is a safe bet on most afternoons and weekends.
Take the 35-minute guided nighttime tour of the historic
Whaley House
(2482 San Diego Ave.), a hot spot for paranormal activity. The spirits of James "Yankee Jim" Robinson, hanged on the site where the 19th-century structure now stands, and Violet Whaley, who committed suicide on the property in 1885, are just two of the ghosts said to be in residence at the two-story Old Town landmark.
All Ages
Thrill rides like Journey to Atlantis and the steel roller coaster Manta at
SeaWorld San Diego
(500 SeaWorld Dr.) will be a hit with older kids while aquarium displays and interactive encounters with marine life are sure to fascinate the littlest members of your group. Live shows, such as Cirque Electrique and a comedy skit with lovable California sea lions Clyde and Seamore, provide plenty of additional family-friendly entertainment.
Museums, gardens and miniature railroads, oh my! There are a million things to do and see in
Balboa Park
(1549 El Prado). Grab a map from the visitors center and navigate your way around the urban cultural park to the
San Diego Air & Space Museum
(2001 Pan American Plaza), the
San Diego Model Railroad Museum
(1649 El Prado) and other kid-pleasing points of interest.
Even the pickiest of eaters will drool over Mexican dishes at
Casa Guadalajara
(4105 Taylor St.), at the north entrance of
Old Town San Diego State Historic Park
. The portion sizes are massive, so sharing a few combination plates is a good option—especially since saving room for desserts like deep fried ice cream, sopaipillas and churros is a definite must. A roving mariachi band adds to the festive atmosphere most nights.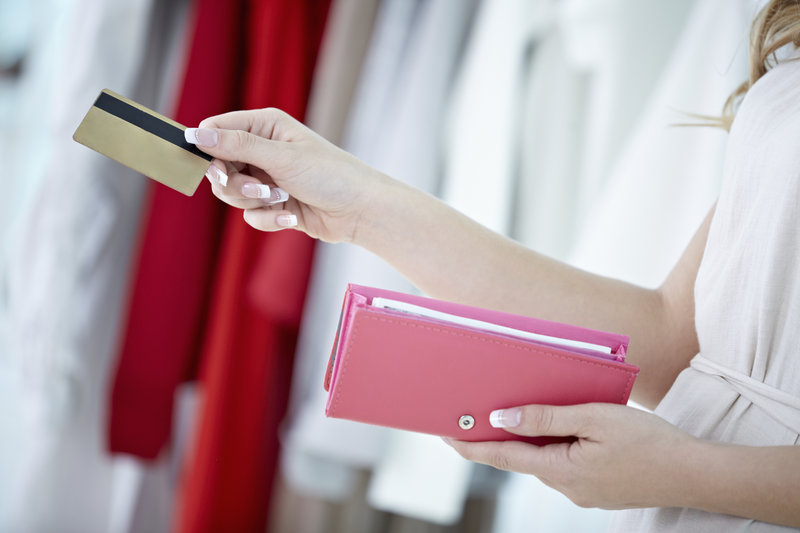 iStockphoto.com / mediaphotos
As you might expect, most of the museums at
Balboa Park
contain gift shops crowded with souvenirs—from silly gag items to top-notch educational teaching tools. You should be able to find something for everyone on your list at the urban cultural park, whether you're looking to wow a couple of grade-schoolers (choose from dinosaur replicas, games and puzzles at the
San Diego Natural History Museum
) or a persnickety father-in-law (try the
Marston House
for Arts and Crafts furnishings and architectural publications).
More than 200 artisans, including sculptors, photographers and glassblowers, showcase and—for the right price—part with their creations at the
Spanish Village Art Center
. One-of-a-kind keepsakes also can be purchased at the United Nations International Gift Shop , where beautiful handwoven baskets and Russian nesting dolls are on display alongside other treasures from African, Asian, European and Latin American countries.
Plush pandas for the kiddos are big sellers at the
San Diego Zoo
, but some of the retail outlets at the popular attraction also sell glam goods like handmade jewelry and elegant handbags. Before exiting the zoo, do some last-minute browsing at the San Diego Zoo Store. On Front Street near the main entrance, it boasts fun animal-themed commodities like sloth socks and owl memo pads as well as a large assortment of crafts from around the world.
Downtown/Gaslamp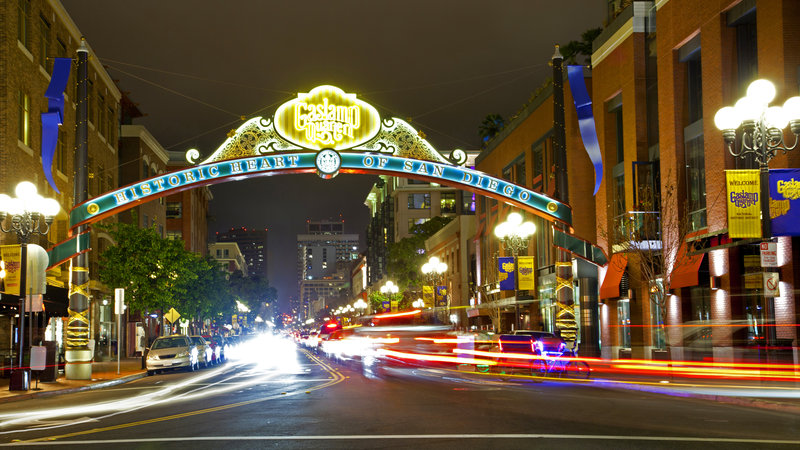 iStockphoto.com / Gaslamp
Primarily a dining and nightlife center, San Diego's historic Gaslamp Quarter also is interspersed with chichi art galleries and fashionable stores hawking brand-name gear (think Lucky Brand Jeans and Quiksilver).
Sky-high rents have forced out many of the independent shops, but some doggedly hang on. Bubbles Boutique (226 5th Ave.) carries handcrafted bath products, casual women's clothing and cutesy gift items. San Diego Trading Company (376 5th Ave.) is the place to procure a San Diego Padres cap or an "Old Guys Rule" T-shirt.
Distinguished by its multicolored architecture, Westfield Horton Plaza is adjacent to the Gaslamp Quarter at 324 Horton Plaza (between Broadway, G Street and 1st and 4th avenues). The open-air complex has an eight-screen cinema, a comedy club, a theater and, if you're actually looking to shop, Macy's. While first-timers will likely find the odd layout of the asymmetrical structure somewhat difficult to navigate, the mall is worth a bit of exploration, even if it's only to take advantage of the upper deck views of downtown San Diego. Besides, the parking garage at Westfield Horton Plaza offers 3 hours of free parking (with validation), so this is an easy place to stash your rental car.
Fronting the harbor,
Seaport Village
sits southwest of the Gaslamp Quarter at the southern end of the Embarcadero. Street performers liven things up year-round; plus, a busker festival is held at the waterside marketplace in March.
While you can certainly pick up your run-of-the-mill San Diego-emblazoned souvenirs while strolling through Seaport Village, some stores do peddle more distinctive keepsakes.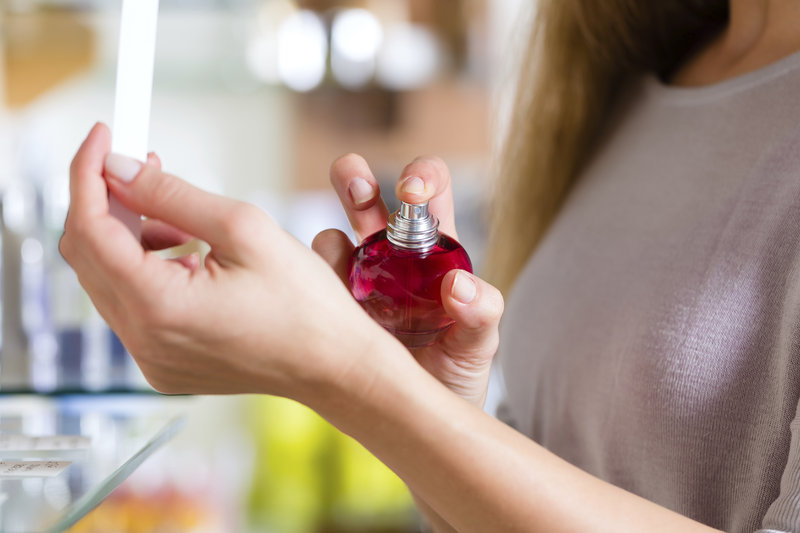 Hip merch that says "California" a little more subtly is what's trending at Urban Girl Accessories (837 W. Harbor Dr.). Pick up a bottle of La Jolla Salt Co. sea salt or a retro dish towel stamped with a vintage map of The Golden State. Besides reading material and delicious hot beverages, cozy Upstart Crow Bookstore & Coffeehouse (835C W. Harbor Dr.) sells their own gourmet coffee beans, mugs and travel tumblers; fun novelty items; and paper products like journals and greeting cards.
Hillcrest
In the bohemian-hipster enclave of Hillcrest, independently owned stores keep style-conscious locals looking their best. A dizzying selection of fedoras, berets and caps garners plenty of repeat business at the Village Hat Shop (3821 4th Ave.), founded in 1980.
Music memorabilia covers the walls of Record City (3757 6th Ave.), and if you're a serious collector, you could easily spend a few hours digging through the store's impressive collection of hard-to-find vinyl. Take your time poking through the well-organized $1 bins—you might very well stumble across a few gems. Those on the hunt for pristine first editions hit pay dirt in the back of Footnote Books (1627 University Ave.), which stuffs an amazing number of general interest tomes into its tiny space.
The Hillcrest neighborhood also is home to one of the city's most popular farmers markets. Held every Sunday from 9 a.m. to 2 p.m., the Hillcrest Farmers Market brings 175 vendors to Normal Street (between Lincoln and University avenues). Take a morning stroll through the temporary tent village, enjoying free samples and live entertainment along the way. Balboa Park is nearby, so if the mood strikes you, pick up a few goodies then head due south for an impromptu picnic.
Mission Valley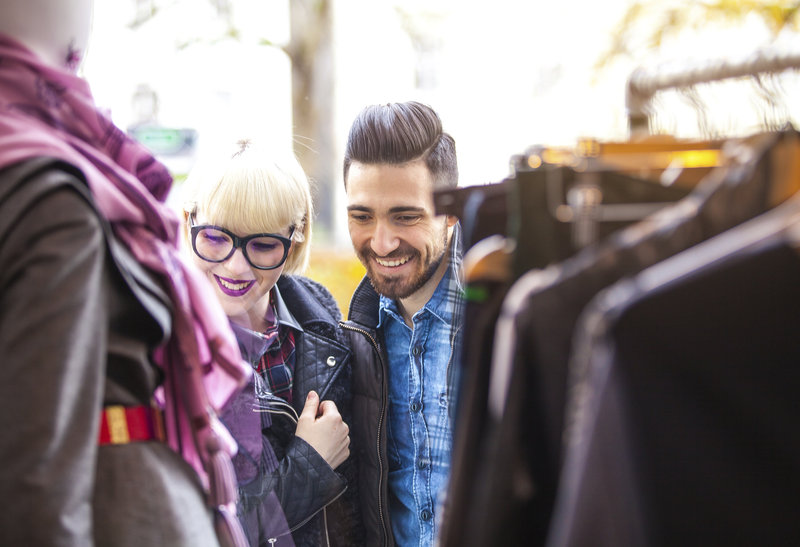 iStockphoto.com / funstock
Californian fashionistas in need of some retail therapy flock to Mission Valley, which boasts two large shopping centers— Fashion Valley (7007 Friars Rd. at SR 163) and Westfield Mission Valley (1640 Camino Del Rio N. at I-8 exit 5). The malls, within about a 5-minute drive of each other, have a combined total of more than 300 stores and restaurants. Fashion Valley is anchored by Bloomingdale's, JCPenney, Macy's, Neiman-Marcus and Nordstrom, while Westfield Mission Valley offers Macy's Home and Nordstrom Rack.
Ocean Beach
Known as the Haight-Ashbury of San Diego in the 1960s, Ocean Beach retains a laid-back vibe, with today's "OB" businesses catering to the neighborhood's large population of surfers, college kids and aspiring hippies. The center of the action is the Newport Avenue Shopping District (along Newport Avenue between Sunset Cliffs Boulevard and Abbott Street). In addition to head shops and tattoo parlors, you'll find funky stores filled with everything you need to fit in around these parts—from surf and skate equipment to tie-dye sarongs, flip-flops and itsy-bitsy bikinis.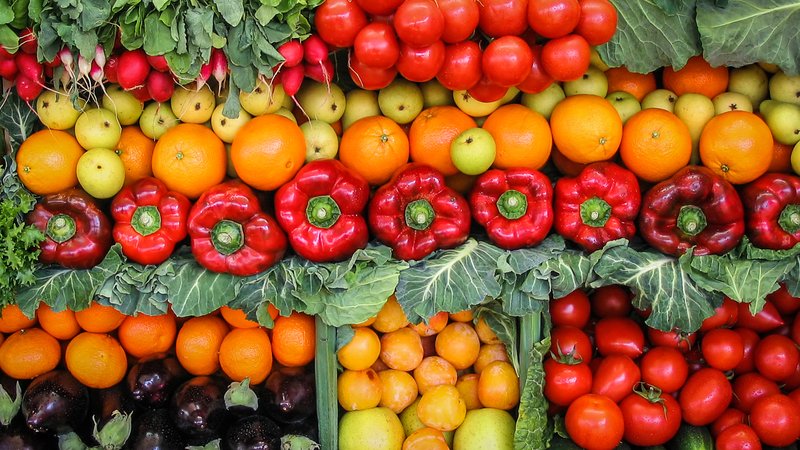 iStockphoto.com / Marlee90
On Wednesday evenings, the eclectic inventory grows. Merchants hawk arts and crafts, natural and organic products, and free-spirited clothing during the Ocean Beach Farmers Market . Musicians and other performers entertain shoppers at the weekly bazaar, which takes place along the 4900 block of the Newport Avenue strip (between Cable and Bacon streets).
Some of San Diego's best antique wheeling-and-dealing also happens along OB's main commercial stretch. Private collectors and interior designers frequent the Ocean Beach Antique Mall (4926 Newport Ave.) and the Newport Avenue Antique Center (4864 Newport Ave.), both solid spots for those on the hunt for Asian antiquities, fine art prints, collectible dolls, period furniture and other vintage items. If you're into the Parisian chic look, don't miss Vignettes Antiques (4828 Newport Ave.), a treasure-crammed Ocean Beach Antique District staple that also carries vintage Chanel jewelry.
Old Town
Many of the original and reconstructed buildings at
Old Town San Diego State Historic Park
house gift shops, and some showrooms intermingle sale items like colorful pottery and other handcrafted items with artifacts and interpretive displays.
A bust of Jose Antonio Aguirre, a 19th-century merchant, stands outside the entrance to Old Town Market (4010 Twiggs St.). In this reconstruction of Aguirre's former home, multiple dealers peddle wares like dreamcatchers, sterling silver jewelry, sombreros, decorative painted tiles and Baja hoodies.
Another interesting retail store/museum is Racine & Laramie Tobacconist (2737 San Diego Ave.), which is crammed with smoking paraphernalia, including antique pipes and lighters. Historical candle-making demonstrations draw crowds to Toby's Candle & Soap Shop (2645 San Diego Ave.), a purveyor of exquisitely carved ribbon candles, wax figurines, and bath products like moisturizing body creams and exfoliating scrubs.
Located in the Alvarado House on Calhoun Street, RUST General Store re-creates the ambiance of a 19th-century retail shop through its costumed staff members and an inventory inspired by the 1800s. Products range from licorice and chocolate cordials to pickled quail eggs and glass-bottled sodas. The old-timey business also encompasses a bistro that serves delicious cookies, pressed sandwiches and Bavarian sausages.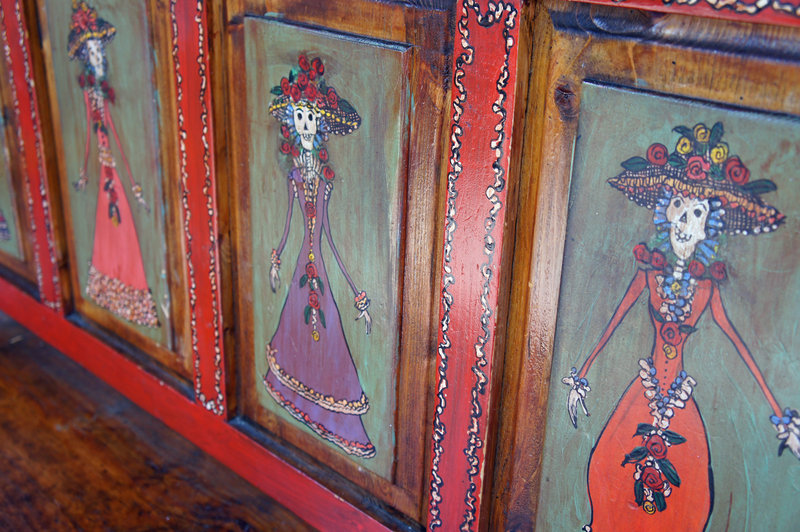 AAA. Photo by AAA associate Maria White for AAA
Meaning "celebration of kings," the lush Fiesta de Reyes courtyard, off Calhoun Street in the northern part of the park, is home to Mexican restaurants, an outdoor stage (where free musical entertainment is offered most days) and nearly 20 specialty shops.
Lovers of the culinary arts will have a field day poking around several Fiesta de Reyes stores. Fiesta Cocina deals in colorful Talavera pottery, fun-and-flirty aprons, and traditional Mexican spices and herbs. Temecula Olive Oil Co. sells high-quality oils made from California olives. If you'd rather let someone else do the cooking, stop by La Panaderia for a warm, sugary churro or Old Town House of Jerky & Root Beer for some—well, you can probably figure that one out.
Teen shoppers shouldn't miss Tienda de Reyes , also in Fiesta de Reyes. Funky displays show off everything from T-shirts stamped with funny messages ("I Hate Tacos...Said No Juan Ever") to locally made Day of the Dead (Día de los Muertos) artwork.
Many of the vendors on the outskirts of the state historic park trade in your typical junky T-shirts and souvenir coffee mugs, but if that's just what you're looking for, then San Diego Avenue (between Twiggs and Conde streets) has plenty of it. Also in this neck of the woods is the
Whaley House
museum gift shop (2476 San Diego Ave.), which stocks reproductions of classic toys and games, steampunk pocket watches, ghost hunting kits and more.
Bazaar Del Mundo , adjacent to the state historic park at 4133 Taylor St., houses a small collection of shops selling Mexican folk art, crafts and jewelry. Merchandise is priced for the tourist trade (translation: a tad high) and quality ranges from surprisingly good to mass-market mediocrity.
Other Areas
The San Diego-Coronado Bay Bridge connects San Diego to affluent Coronado, but if you choose to take the ferry over, you'll get dropped off at a waterfront shopping and dining village with an easy-to-remember name: Coronado Ferry Landing (1201 1st St.). Many of the vendors sell your usual overpriced tchotchkes, but awesome views of the San Diego city skyline and weekend entertainment are two big pluses at the small outdoor marketplace.
The rest of Coronado's shopping scene consists primarily of independent business owners pushing a variety of costly indulgences. Looking for class-act nautical kitchenware, a trendy beach bag or comfortably chic sailing attire? Orange Avenue's hoity-toity boutiques and the Shops at The Del (at the
Hotel del Coronado, Curio Collection by Hilton
, 1500 Orange Ave.) have you covered.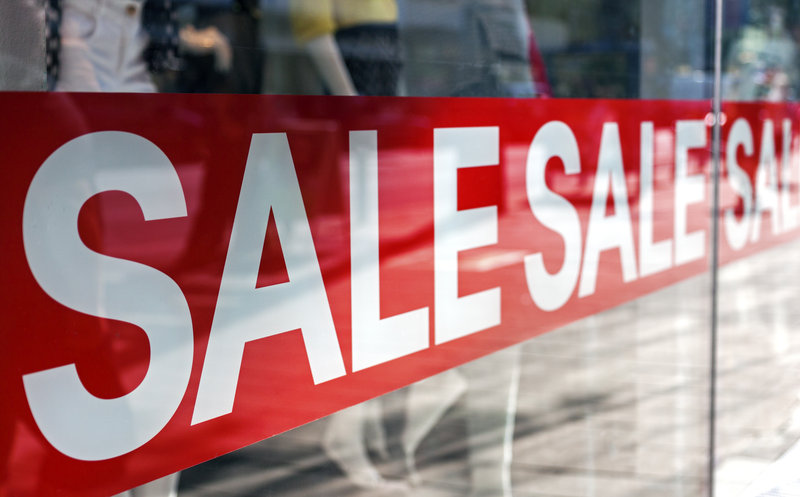 In La Jolla—another idyllic locale for those with expensive taste—do some browsing on Prospect Street and Girard Avenue. Both are lined with stores that deal in estate jewelry, antiques, art and designer duds. Fashionistas will also appreciate the presence of upscale national retailers like Ralph Lauren and White House/Black Market as well as the close proximity of Westfield UTC , a luxe mall located just northeast of La Jolla's village center at 4545 La Jolla Village Dr.
Bibliophiles will enjoy perusing the impressive selection of hardcovers and paperbacks at Adams Avenue Bookstore (3502 Adams Ave.). A couple of friendly felines roam the used bookstore, which first opened its doors in 1965. If you're a fan of vintage commodities, you'll also find some thrift, consignment and antique shops mixed in among other locally owned businesses along Adams Avenue. Mostly dotted by ethnic restaurants, pubs, tattoo parlors and urban coffeehouses, the busy commercial thoroughfare stretches across the University Heights, Normal Heights and Kensington neighborhoods.
San Diego bargain hunters have traditionally been lured to the Mexican border city of Tijuana and its free port status. But ongoing violence related to drug-trafficking has put a major dent in Tijuana tourism. Still, those who do venture south of the border will find even better deals than usual.
For those who'd rather stay in the U.S.A., Las Americas Premium Outlets , an open-air shopping center just shy of the international border crossing, has rock-bottom prices on name-brand merchandise. The factory outlet mall at 4211 Camino de la Plaza is home to more than 120 retailers, including Banana Republic, Nike and Old Navy. Heading south on I-5, Camino de la Plaza is the last exit before the border crossing. If you're nervous about missing the exit, a pretty similar outlet experience can be had by heading north on I-5 to Carlsbad Premium Outlets , at 5620 Paseo Del Norte in Carlsbad.
iStockphoto.com / Mindy_Nicole_Photography
Downtown/Gaslamp
The heart of downtown San Diego is the Gaslamp Quarter, a pedestrian-friendly historic area that also happens to be the city's busiest nightlife district. The greatest concentration of Gaslamp bars are on 4th and 5th avenues, south of C Street, but plenty of places peddling in after-hours fun can be found on the surrounding streets and throughout downtown.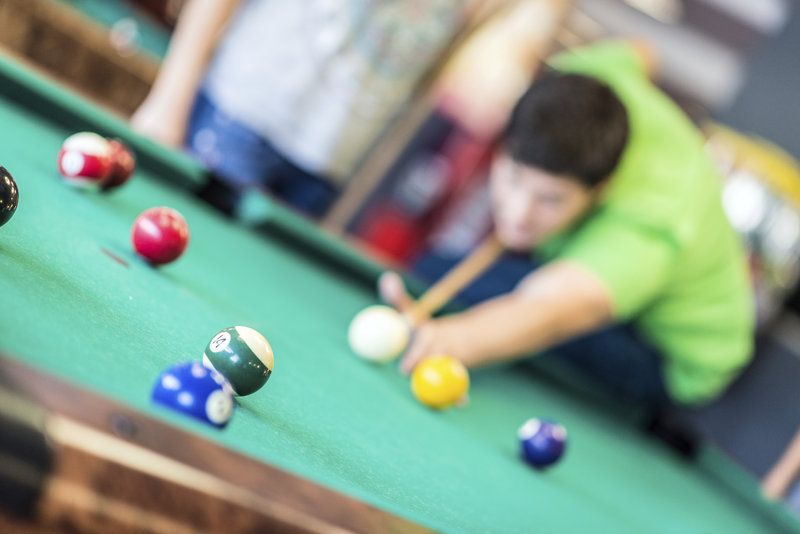 iStockphoto.com / ilbusca
Three levels of entertainment have contributed to the success of The Tipsy Crow , located in the 1874 Spencer-Ogden Building at 770 5th Ave. Try a Salty Dog, the bar's signature cocktail, in The Main, or head downstairs to The Underground, where local bands and comedians perform. Upstairs, you can enjoy a game of billiards in The Lounge, an intimate retreat with wood-paneled walls, two fireplaces, tufted leather furniture and a green marble bar. Phone (619) 338-9300.
Kitty-corner from The Tipsy Crow is Analog (801 5th Ave.), a hipster haven boasting Instagram-worthy, music-themed decor (a selfie in front of the Wall-O-Cassette Tapes is a must). The laid-back happenings here range from karaoke to deejayed dance parties, so be sure to check the event calendar before you go; phone (619) 233-1183.
A block north at 901 5th Ave., Vin De Syrah is a whimsical subterranean space incorporating elements of both a turn-of-the-20th-century Parisian brasserie and a NYC Meatpacking District basement lounge. The urbane setting (plush booths, chandeliers and ivy-covered walls) kicks social hour up a notch, as does the sophisticated menu, which features fine wines, high-end bourbons and house-made sangria. Phone (619) 234-4166.
If you're looking for live music, House of Blues (1055 5th Ave.) packs 'em in with a lineup of quality bands playing everything from punk to funk; phone (619) 299-2583. You also can hear bands play at another familiar chain, the Hard Rock Cafe (801 4th Ave.), Monday through Friday evenings; phone (619) 615-7625. Stomp your feet in time to the beat at Tin Roof (401 G St.), a Southern-style bar/eatery with Nashville roots and no cover charge; phone (619) 230-8606. More intimate jam sessions take place at Upstart Crow Bookstore & Coffeehouse , at waterfront Seaport Village, every Saturday night at 7. The cozy hangout also hosts Shakespeare readings and an open mic poetry night every month; phone (619) 232-4855.
Tapas, sangria and salsa rhythms fill the bill at Café Sevilla (353 5th Ave.), a hip Spanish restaurant and nightclub that offers live entertainment most days. The most popular event is the Saturday night dinner show with live Flamenco music and dancing; phone (619) 233-5979.
LED strips are embedded in the walls of the posh main room at OMNIA (454 6th Ave.), the San Diego counterpart to a similarly lavish establishment in Las Vegas (at Caesars Palace). If you need a little respite from the insanity going on inside the over-the-top dance club, get some air on the slightly less boisterous rooftop terrace, which offers a garden-like setting and views of the Gaslamp district. Phone (619) 544-9500.
Just a few blocks south at 207 5th Ave. is the
Hard Rock Hotel San Diego
, home to 207 , a modish lounge with a small dance floor that gets pretty cramped on weekends. At FLOAT , the Hard Rock's outdoor rooftop space, you'll find poolside cabanas, fire pits and DJs spinning amid a sea of beautiful people. Phone (619) 702-3000.
Another popular open-air venue is nearby ALTITUDE Sky Lounge , on the 23rd floor of the
San Diego Marriott Gaslamp Quarter
on K Street. The rooftop bar, prized for its breathtaking panorama of downtown San Diego, doesn't charge a cover, taking some of the sting out of the high-priced cocktails. The bird's-eye view directly into
Petco Park
brings in boisterous crowds during Padres home games, when the atmosphere is decidedly more casual; phone (619) 696-0234.
If you're lookin' to watch the big game on TV, head to baseball season hot spot Bub's @ the Ballpark , about a block north of Petco Park at 715 J St. The raucous joint serves up tater tots, wings and ice-cold Bud Lights on the bottom floor of a rehabbed warehouse. Phone (619) 546-0815.
Sports fans also can kick back and quaff a brew at Gaslamp Tavern (868 5th Ave.), which has a dozen big screens showing NFL, NBA, MLB and NHL action; phone (619) 239-3339. Located above Gaslamp Tavern on the third floor of the building is Quad AleHouse , a manly tasting room with a rotating selection of craft beers on tap.
Little Italy
In Little Italy, nightlife mainly revolves around restaurant bars. While there are plenty of spots that serve Italian fare, the district also shelters several hip gastropubs.
Beer connoisseurs will want to make a pit stop at local brewer Ballast Point 's Little Italy location on India Street. Offering indoor and outdoor seating, the tasting room also serves shareable small plates and apps, like Bavarian-style pretzels and beer-braised mussels. Phone (619) 255-7213. At Princess Pub & Grille , also India Street, you can knock back a cold one, play darts and fill up on decent pub grub amid British tavern decor; phone (619) 702-3021.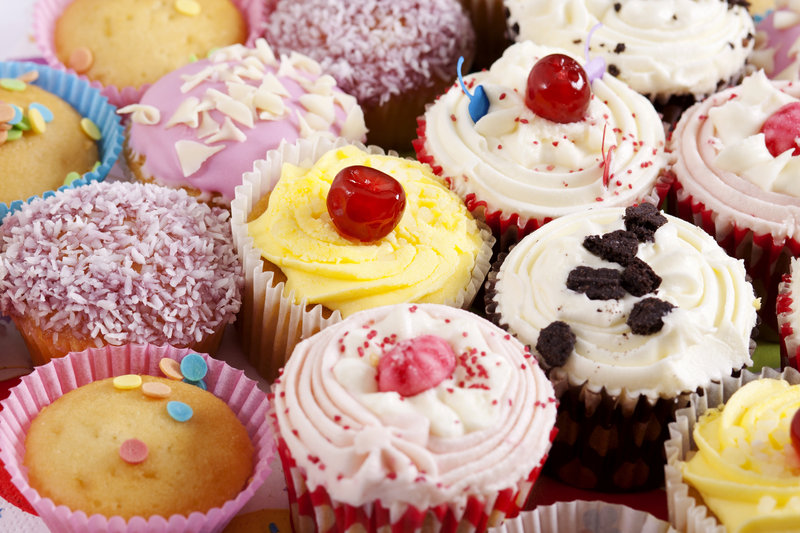 While the glass display cases at after-dinner must Extraordinary Desserts (1430 Union St.) are stocked with some of the best-looking cakes, tarts, cookies and cupcakes on the planet, from the outside, there's nothing about the acclaimed sweet shop that really screams "bakery." Passersby who miss the business sign might easily assume the sleek, modern building shelters a very exclusive club, especially if there's a long line at the entrance (as there usually is at night). Inside, busy bartenders popping open champagne bottles and chatty twentysomethings sipping on fruit-infused cocktails make for a festive, unbakery-like environment. Phone (619) 294-7001.
Once Little Italy has satisfied your hunger (and Extraordinary Desserts has gotten you sufficiently jacked up on sugar), hit the Casbah (2501 Kettner Blvd.), a small, dark and divey live music venue that draws the indie rock faithful with up-and-coming bands several nights a week; phone (619) 232-4355.
Pacific Beach
A neighborhood within the San Diego city limits, Pacific Beach has long been the stomping ground of carefree "dudes" and "brahs." PB Shore Club , just across from the beach at 4343 Ocean Blvd., celebrates the surfer lifestyle with cool surf decor, killer ocean views and late-night fish tacos. Just take it from us and go easy on the Red Bull Vodka Slushies, or you'll be tweeting #brainfreeze in no time. Phone (858) 272-7873.
Also inspired by those who live and breathe the "salt life," The Duck Dive (4650 Mission Blvd.) is named after a key surfing technique (surfers "duck dive" under oncoming waves). A restaurant by day, this PB staple gets pretty crazy on the weekends, when local DJs play thumping house music until the wee hours; phone (858) 273-3825.
iStockphoto.com / -lvinst-
If you're looking to barhop, Garnet Avenue is your best bet in Pacific Beach. Locals party hard at the Silver Fox Lounge (1833 Garnet Ave.), a landmark dive with pool tables and leopard-print carpeting; phone (858) 270-1343. Meanwhile, beer-drinking sports fans head to the Tavern (1200 Garnet Ave.), where they can catch the game on one of 42 high-definition TVs and choose from among 30 draft beers; phone (858) 272-6066.
Other Areas
Boasting a hexagonal hallway entryway, walnut paneling and a dramatic bar chandelier made out of stainless steel tubing, Starlite (3175 India St.) is one of the most architecturally stunning nightspots in San Diego. But atmosphere isn't the only thing this swank establishment has going for it. Late-night eats are prepared using only the freshest local and sustainably sourced ingredients, while artisanal cocktails feature house-made syrups and bitters. Phone (619) 358-9766.
A cruise aboard the Bahia Belle (998 W. Mission Bay Dr.) is a great evening option for those traveling with kids. Live entertainment is offered aboard the Mississippi-style sternwheeler, which traverses Mission Bay from late April through November. The lineup varies each evening, and performers range from DJs to local bands. Reservations aren't necessary, but check the schedule in advance to find out which cruise times are designated as family hours. Of course, the "real" party starts after the last family hour trip, when all would-be passengers must be 21 or older to board. Phone (858) 488-0551 for more information.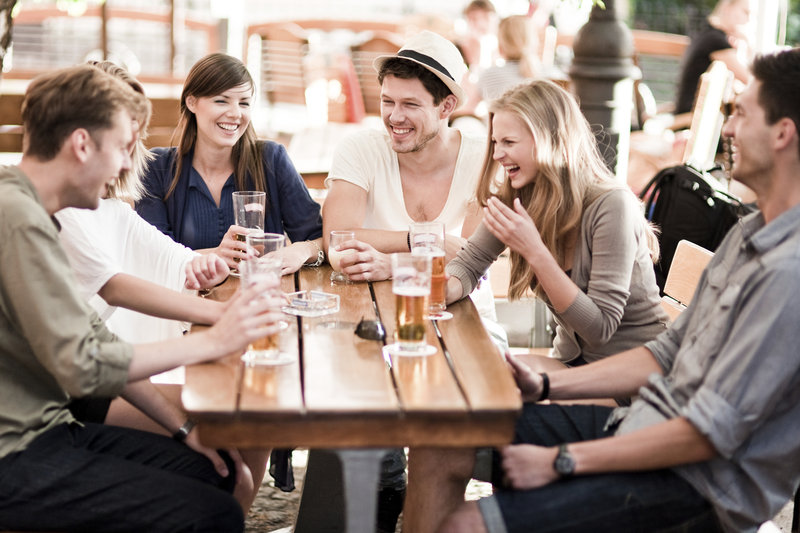 If you're staying in points far north of downtown San Diego, consider catching a live gig at the venerable Belly Up Tavern , at 143 S. Cedros Ave. in Solana Beach, about a half-hour drive from the city center. Opened in 1974, this funky old venue has hosted everyone from the Rolling Stones to the Black Eyed Peas over the years; phone (858) 481-8140 or (858) 481-9022 for recorded information.
At the La Jolla outpost of L.A.'s legendary The Comedy Store (916 Pearl St.), local comics perform most weeknights. The big names usually pack the joint on weekends; phone (858) 454-9176.
Performing Arts
San Diego has become a major city in terms of its varied cultural offerings. The San Diego Concourse on 1st Avenue between A and C streets contains the City Administration Building, exhibit halls, the 2,900-seat San Diego Civic Theatre (home to Broadway San Diego and San Diego Opera), and the 4,300-seat Golden Hall. The theater and hall are venues for ballets, operas, plays, musicals and concerts.
Jacobs Music Center houses Copley Symphony Hall, a converted 1929 movie house at 7th and B streets. The hall is now home to the San Diego Symphony and is the cornerstone of Symphony Towers, which also contains a hotel and shopping arcade. A free 1-hour guided tour of the center, including Copley Symphony Hall, is offered one Wednesday a month at noon; phone (619) 615-3955.
ArtsTix, a public service of the San Diego Performing Arts League, sells discounted performance-day tickets for many theaters throughout the county. The box office is downtown at Broadway and 3rd Avenue in Horton Plaza Park; phone (858) 381-5595 Tues.-Sat. 10-5 (also Sun., in season).
San Diego Convention Center, located along the bay at 111 W. Harbor Dr., has a futuristic architectural style with a roof line suggesting huge sails. The sprawling 650,000-square-foot complex has exhibit halls along with an open-air covered pavilion and an amphitheater; phone (619) 525-5000.
Dance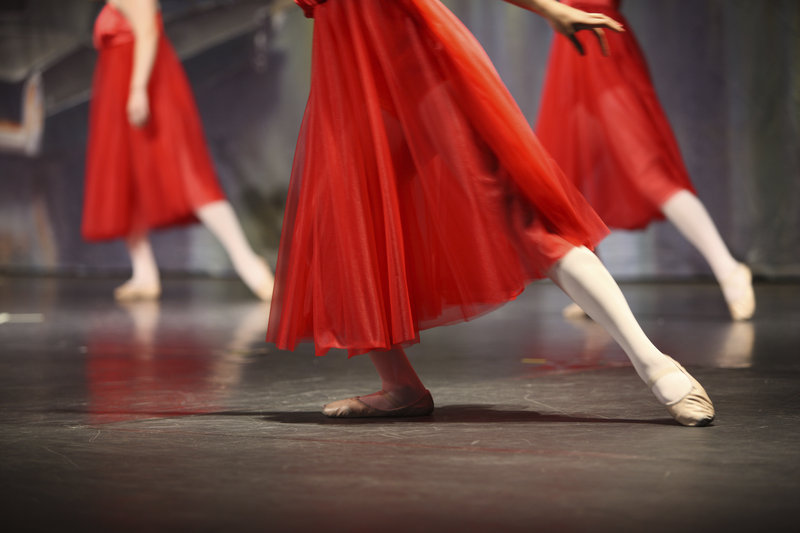 The California Ballet Company, (858) 560-5676, performs at several area venues. San Diego's two premier modern dance companies are Academy of Performing Arts, (619) 460-4500, and Malashock Dance, (619) 260-1622, and they perform at various locations. Also performing throughout the area are the lively Filipino companies Samahan, (619) 425-0262, and PASACAT, (619) 477-3383 and the Teye Sa Thiosanne African Drum and Dance Co., (619) 417-2978.
Visiting companies performing ballet, modern dance, jazz, tap and other dance styles appear at the California Center for the Arts, Escondido and at the 800-seat Mandeville Auditorium, on the campus of the University of California at San Diego. For schedule and ticket information phone (800) 988-4253 (California Center for the Arts, Escondido), or (858) 534-8497 (UCSD box office).
Film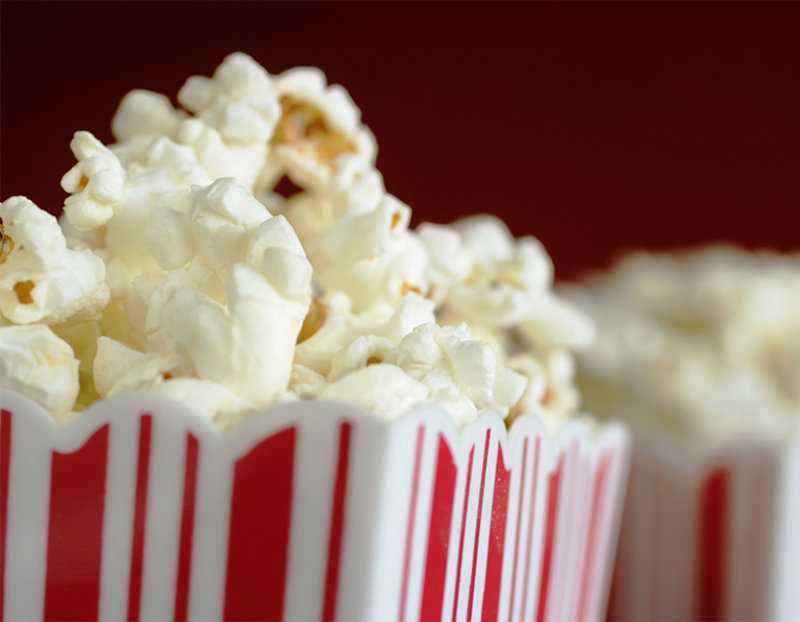 Pinkcandy / Shutterstock.com
In addition to the ubiquitous suburban multiplexes showing the latest Hollywood blockbusters—among them a 20-screen conglomeration in Mission Valley—there are several houses that specialize in non-mainstream features. The two branches of the Landmark show foreign films, offbeat independent productions and "small" movies targeting selective audiences. The landmark five-screen Hillcrest Cinemas, 3965 Fifth Ave., is in the Hillcrest neighborhood, and Ken Cinema, 4061 Adams Ave., is in the Kensington neighborhood northwest of Balboa Park.
Music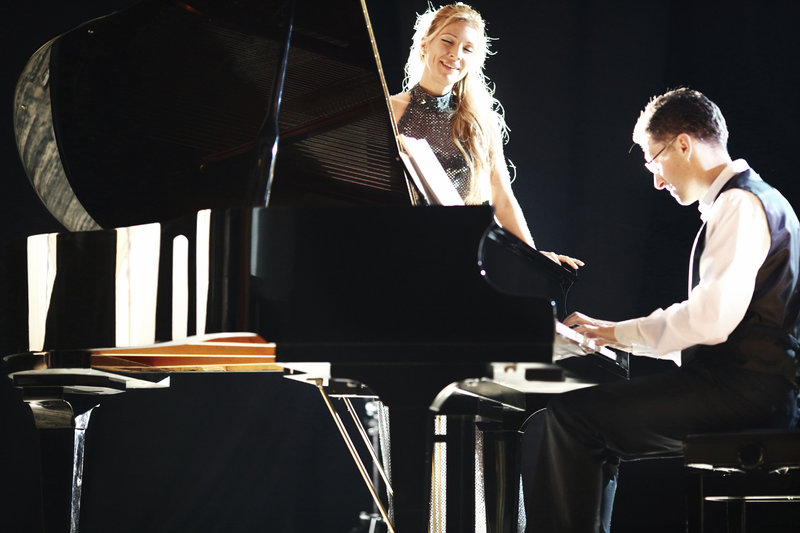 iStockphoto.com / gilaxia
The San Diego Symphony Orchestra performs its summer season at Embarcadero Marina Park South, 206 Marina Pkwy.; during the regular season it offers pops programs at Copley Symphony Hall, 750 B St. Phone (619) 235-0804 for San Diego Symphony information. La Jolla has its own performing company, the La Jolla Symphony & Chorus; phone (858) 534-4637. The La Jolla Music Society presents classical music throughout the year. The Celebrity Orchestra Series, performed at the Copley Symphony Hall and the Balboa Theatre, 3630 Balboa St., showcases distinguished musicians and orchestras from around the world. The series of chamber music concerts comprising the Revelle Series take place at Sherwood Auditorium in La Jolla, along with the annual Summerfest series of concerts; for information phone (858) 459-3728.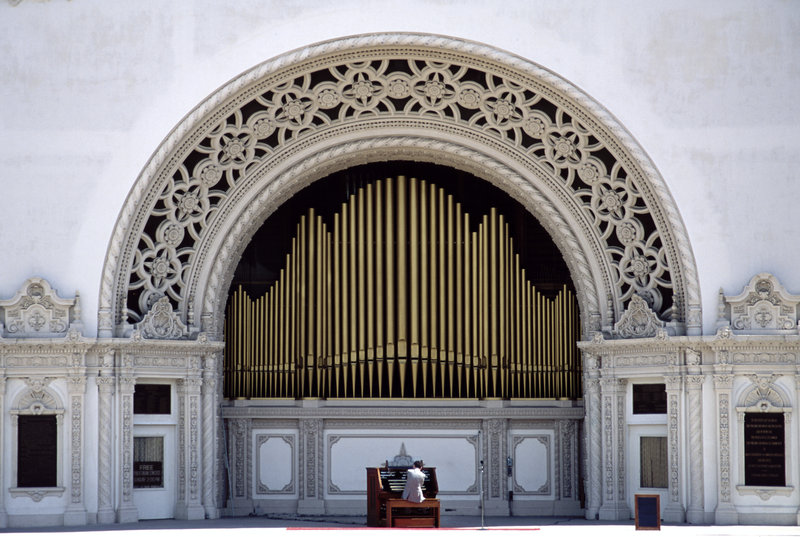 Free outdoor concerts are given Sundays at 2 at the Spreckels Organ Pavilion in Balboa Park. During the summer, evening concerts take place Mon. at 7:30 p.m.; phone (619) 702-8138. The San Diego Gay Men's Chorus performs regularly throughout the region and holds an annual free concert at the pavilion as well; phone (877) 296-7664.
Northwest of downtown on Shelter Island, Humphreys Concerts by The Bay, 2241 Shelter Island Dr., attracts big-name national touring acts to its 1,400-seat outdoor performance venue from May through October. Recent headliners include Tony Bennett, Steely Dan and The Moody Blues; phone (800) 745-3000 for ticket information.
Opera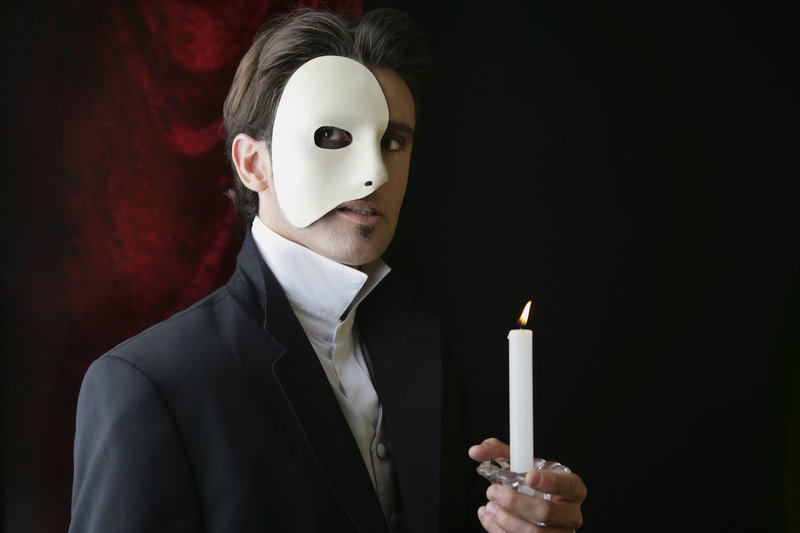 The San Diego Opera, founded in 1965, attracts international talent and has developed a reputation for outstanding productions. The season runs from November through May at the San Diego Civic Theatre, 1100 Third Ave. Free backstage tours of the state-of-the-art building are offered by reservation before Sunday matinees; phone (619) 533-7000.
Theater
The San Diego theater scene is thriving thanks to acclaimed stages and traveling Broadway hits augmented by a healthy crop of emerging experimental and ethnic companies. Balboa Park's The Old Globe consists of three facilities: the Tony Award-winning 580-seat Old Globe Theatre; the 250-seat Sheryl and Harvey White Theatre, offering theater in the round; and the 605-seat, outdoor Lowell Davies Festival Theatre. Contemporary and classic plays and musicals are presented throughout the year, with Shakespeare receiving top billing in the summer. Phone (619) 234-5623. In the Gaslamp Quarter, the Balboa Theatre hosts Broadway and comedy performances; phone (619) 570-1100.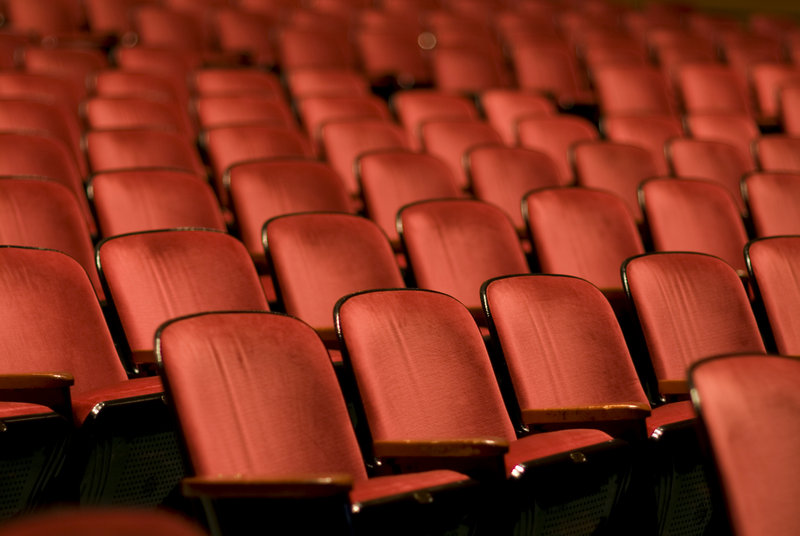 iStockphoto.com / Kirby Hamilton
Mandell Weiss Center for the Performing Arts, on the University of California San Diego campus in La Jolla, presents plays and musicals by professional touring groups in its four theaters; phone (858) 534-4574.
The San Diego Repertory Theatre emphasizes ethnically diverse plays. The company takes the stage at the Lyceum Theatre, in the downtown Westfield Horton Plaza complex. The Lyceum houses both the 545-seat Stage Theatre and the more intimate 270-seat Space Theatre. Phone (619) 544-1000.
The Coronado Playhouse, 1835 Strand Way, stages cabaret-style musicals; phone (619) 435-4856. The Welk Resort Theatre in Escondido entertains guests with Broadway hits; phone (760) 749-3448 or (888) 802-7469. Mystery Café, 505 Kalmia St., presents interactive dinner theater; phone (619) 460-2200.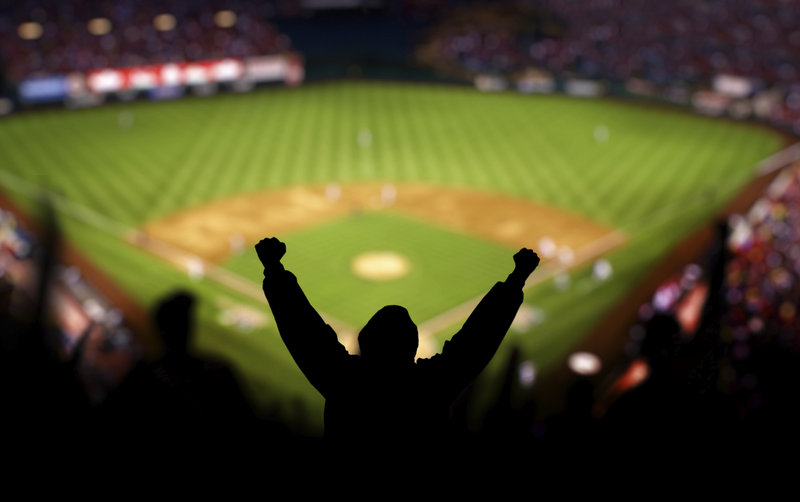 iStockphoto.com / adamkaz
Sports & Rec
San Diego's spectator sports are many and varied. Outdoor sports draw nearly as many visitors to the city as the sightseeing attractions. Petco Park, located at 100 Park Blvd. in downtown, is home to the San Diego Padres and Valley View Casino Center, 3500 Sports Arena Blvd. in the Point Loma neighborhood, plays host to special sports events.
Because of its mild climate, San Diego also is a haven for year-round recreation. The various Community Park and Recreation Divisions can provide more information: Community Parks II (which covers the Inland Division), (619) 525-8222; Community Parks I (which covers community parks and recreation centers), (619) 221-8901; and Developed Regional Parks (which covers coastal beaches and regional parks), (619) 235-1169.
Baseball
Win or lose, the San Diego Padres can boast one of the most attractive settings of any Major League Baseball stadium—steps from the waterfront amid the always-popular Gaslamp Quarter in downtown San Diego, where Petco Park opened in 2004. The Padres play April through September; phone (619) 795-5000.
Football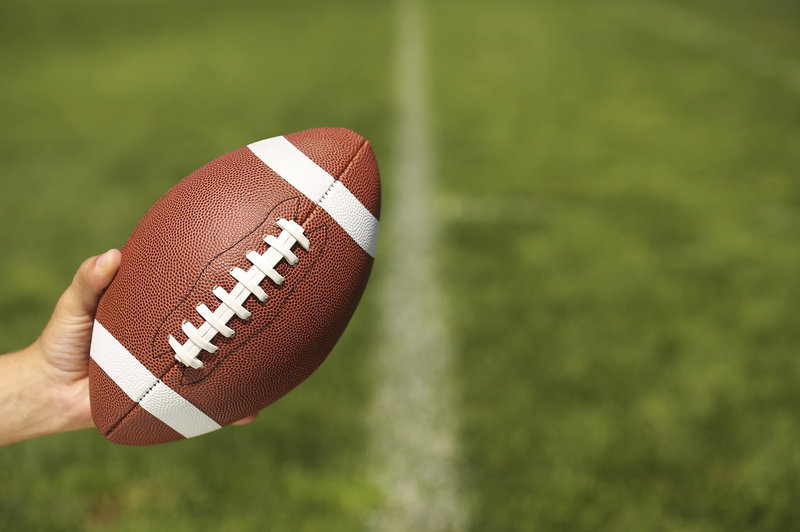 iStockphoto.com / Gizelka
College football fans support the San Diego State University Aztecs, who compete in the NCAA Division I Mountain West Conference. The Aztecs play at Qualcomm Stadium, located at 9449 Friars Rd. in Mission Valley, in the fall. Phone (619) 280-2121 for Charger ticket information, or (877) 737-8039 for Aztecs ticket information.
Horse Racing
Founded by Bing Crosby and Pat O'Brien in 1937, Del Mar Thoroughbred Club, 20 miles north of town, is a great place to enjoy a horse race. This palatial facility at the Del Mar fairgrounds attracts the nation's top jockeys and steeds. The racing season is July through September. Satellite wagering is available in the off-season. Phone (858) 755-1141 for information or (877) 538-7238 for tickets.
Note: Policies concerning admittance of children to pari-mutuel betting facilities vary. Phone for information.
Bicycling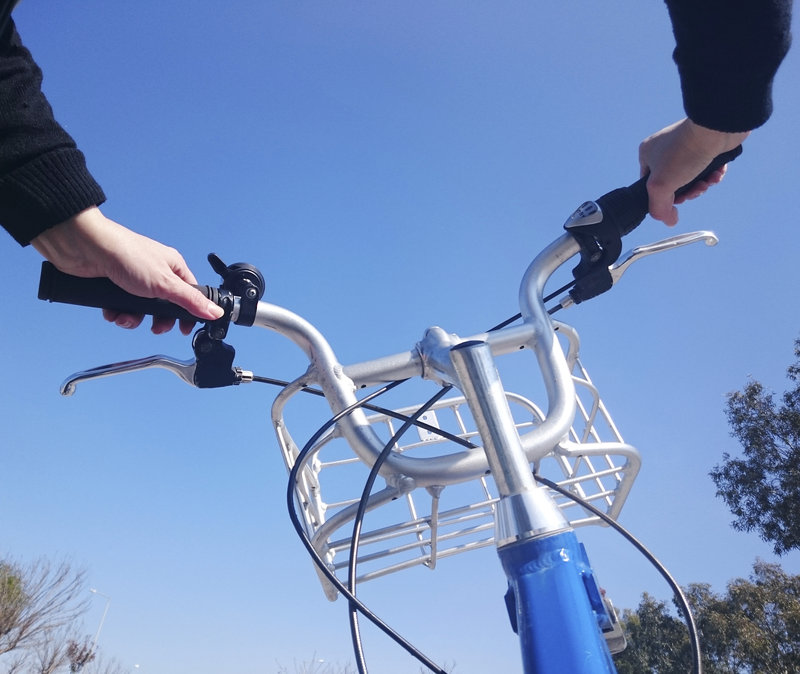 iStockphoto.com / 123ducu
One good way to tour this sunshine city: on a bicycle. There are several marked bike routes and numerous rental shops. San Diego fosters bicycling with safe, marked bicycle lanes. Many share the county's roadways; a particular favorite is the Pacific Highway (S21) between La Jolla and Oceanside.
Coronado's wide streets also are ideal for bicyclists. Bikes & Beyond offers rentals at Coronado's Ferry Landing Marketplace; phone (619) 435-7180. Bicycles can accompany passengers on the San Diego-Coronado Ferry. Mission Bay Park is a bicyclist's haven. Visitors can rent bikes from Cheap Rentals at 3689 Mission Blvd. on Mission Beach; phone (858) 488-9070.
Fishing
Anglers can enjoy many varieties of the sport: deep-sea, surf, pier, bay, shell and freshwater. Bottom-feeding fish are attracted by offshore kelp beds, and nearby Mexican waters contain barracuda, bass, bonito and yellowtail. Pier fishing does not require a license; try your luck from the public piers at Shelter Island, Ocean Beach and Imperial Beach. Fishing charters depart from Point Loma and Quivira Basin at Mission Bay Park.
Golf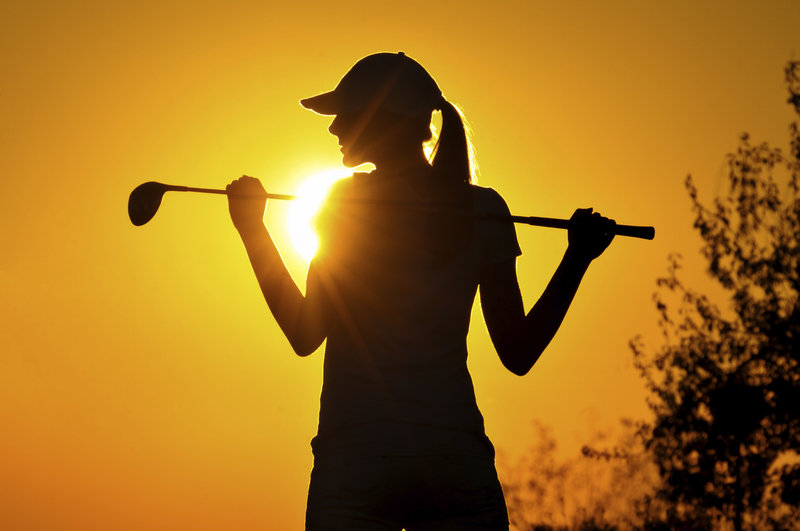 iStockphoto.com / zorandimzr
Few cities can match San Diego's near-ideal conditions for golf. Rain seldom interferes, and mild temperatures promote year-round playing. Courses in San Diego County number more than 90, ranging from seaside to desert locations. Mission Bay Golf Course is lighted for evening play. Advanced reservations are a good idea.
The following courses offer at least 18 holes and are open to the public all year: Balboa Park Municipal Golf Course, 2600 Golf Course Dr., (619) 235-1184; Boulder Oaks Golf Club, 10333 Meadow Glen Way E. in Escondido, (760) 749-1620; Castle Creek Country Club, 8797 Circle R Dr. in Escondido, (760) 749-2422; Coronado Municipal Golf Course, 2000 Visalia Row in Coronado, (619) 522-6590; Eagle Crest Golf Club, 2492 Old Ranch Rd. in Escondido, (760) 737-9762; Eastlake Country Club, 2375 Clubhouse Dr. in Chula Vista, (619) 482-5757; Mission Bay Golf Course and Practice Center, 2702 N. Mission Bay Dr., (858) 581-7880; Mission Trails Golf Course, 7380 Golfcrest Pl., (619) 460-5400; and Torrey Pines Municipal Golf Course, 11480 N. Torrey Pines Rd. in La Jolla, (858) 581-7171.
Hiking
Hikers take advantage of the varied terrain north and east of the city. The hiking trails at Torrey Pines State Natural Reserve, just north of La Jolla, have ocean views. Mission Trails Regional Park, 8 miles northeast of downtown at 1 Father Junípero Serra Tr., covers nearly 5,800 acres of rugged hills and valleys. The visitor and interpretive center, (619) 668-3281, contains exhibits that relate to the park's flora, fauna and history. Free hiking trail maps also are available. The visitor center is open daily 9-5; closed Jan. 1, Thanksgiving and Christmas.
Horseback Riding
Clubs offer horse rentals and riding facilities, and there are several horse rental agencies throughout the area. Within the Otay Sweetwater Wildlife Refuge, Bright Valley Farm, 12310 Campo Rd. in Spring Valley, boasts thousands of acres of open space crisscrossed with riding trails; phone (619) 670-1861.
Sweetwater Summit Regional Park, south of San Diego and east of the town of Bonita, has about 70 acres for equestrian campers; day-use corrals are available as well. Miles of trails follow the Sweetwater River and Reservoir; phone (619) 472-7572. Meanwhile, Border Field State Park, bounded by the Mexican border on the south and Pacific Ocean on the west, has the only beach in Southern California where horseback riding is allowed; phone (619) 575-3613.
Jogging and Walking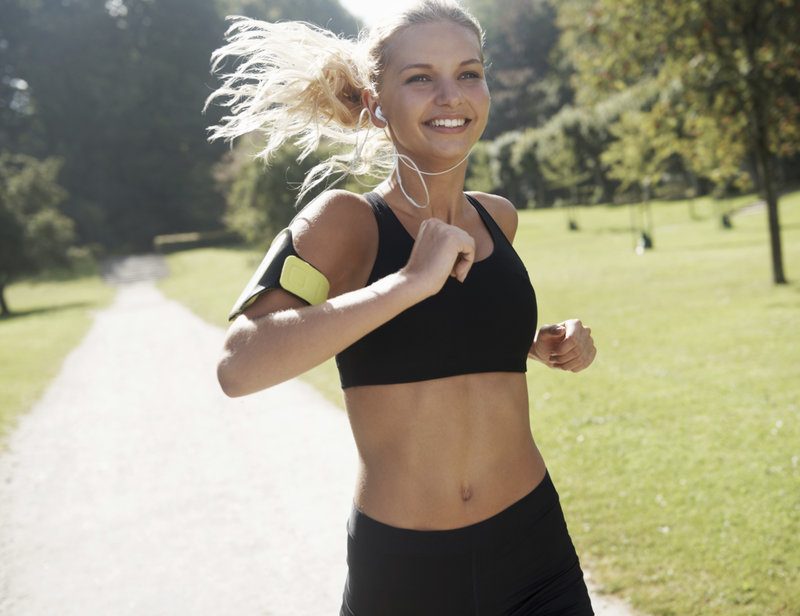 iStockphoto.com / GlobalStock
Mission Bay Park is perhaps the destination for joggers. Other popular spots are the trails winding through Balboa Park, and along the Embarcadero downtown.
Kayaking
For those who just cannot make up their minds how to spend their energy,
Hike Bike Kayak
, 2222 Avenida del la Playa in La Jolla, offers many choices of day-long activities; phone (858) 551-9510 or (866) 425-2925.
Tennis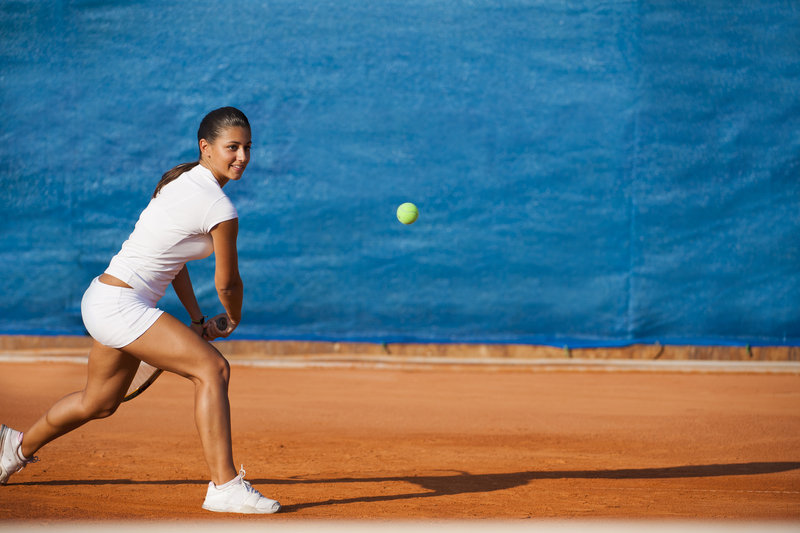 iStockphoto.com / technotr
Although many tennis courts throughout the San Diego area are at private clubs or hotel complexes, there are some convenient public facilities, some located in the major tourist areas. The La Jolla Tennis Club, 7632 Draper Ave. at the La Jolla Recreation Center in La Jolla, offers nine free courts (five are lighted); phone (858) 454-4434. The Balboa Tennis Club at the Morley Field Sports Complex in Balboa Park makes its 25 courts available to nonmembers for a nominal fee; phone (619) 295-9278. There also are public courts at Mission Bay Park, Point Loma Park and at Coronado's city parks.
Water Sports
Miles of shoreline and two large, protected bays provide ideal settings for all types of water sports. Swimming opportunities include the ocean, Mission Bay and public pools. Ocean swimming is best June through September. The more popular beaches have lifeguards on duty daily.
Boating is a favorite pastime; hundreds of pleasure boats dot the ocean and bays daily. The major boating centers are Shelter and Harbor islands, Glorietta Bay and Mission Bay marinas. Rental and launching facilities for paddle and fishing boats, sailboats and powerboats are available at these areas.
Scuba divers favor La Jolla Cove and San Diego-La Jolla Underwater Park. For a recorded update about weather and diving conditions phone (619) 221-8824. To arrange a boat excursion try Ocean Enterprises; phone (858) 565-6054.
Surfing is an all-year activity, but wet suits are advised during all but the summer months. Among the popular surfing beaches are Imperial Beach, Mission Beach, Ocean Beach, Pacific Beach Park, Sunset Cliffs, Tourmaline Surfing Park and Windansea Park. Several more fine breaks dot the county coastline north of San Diego all the way to Oceanside.
Water skiing conditions are excellent on the calm waters of the bays. San Diego Bay has restricted areas due to naval and commercial traffic, but water skiing is permitted within Glorietta Bay. Skiing is permitted in certain sections of Mission Bay from dawn to dusk.
In addition to playing on and in the water, San Diegans also soar above it. Near Torrey Pines State Natural Reserve is the Torrey Pines Gliderport, (858) 452-9858, at 2800 Torrey Pines Scenic Dr. (Note: The gliderport is not accessible from the entrance to the reserve.) Here paragliders and a few hang gliders patiently wait for just the right gust of wind to send them sailing over the Pacific. On favorable weather days the cliff tops are lined with gliders sporting their colorful paraphernalia, and the view of the aerial acrobatics is superb.
A stroll around downtown's Gaslamp Quarter, bounded by Broadway, 4th Ave., 6th Ave. and Harbor Dr., provides an overview of the city's architectural and commercial history. Many buildings in this 16.5-block, 38-acre area have been restored to their original beauty. Surrounded by gas lamps and brick sidewalks, the Victorian craftsmanship evident in the historic district blends with an abundance of restaurants, antique shops and galleries to create a romantic ambience. For more information about the area, phone the Gaslamp Quarter Association at (619) 233-5227.
The Gaslamp Quarter Historical Foundation maintains an office in the 1850 Davis-Horton House at 4th and Island aves. The historical foundation offers a variety of guided walking tours, including Gaslamp architectural tours and evening ghost tours. The Gaslamp Walking Tour departs from the Davis-Horton House Sat. at 11, year-round, and Thurs. at 1, in summer. The cost is $20; $15 (ages 65+ and active military with ID); $10 (students with ID); free (ages 0-7). Reservations are strongly recommended. Phone (619) 233-4692.
Double-decker "Kangaroo Express" buses offer transportation to five stops throughout the park, something to keep in mind should you poop out on the zoo's far side. The Skyfari Aerial Tram offers another way to get around, and the bird's-eye view can't be beat.
The aerial tram drops you off near the Polar Bear Plunge, a highlight on the opposite side of the zoo from the entrance. An underwater window reveals that the bears are surprisingly graceful swimmers. Elephant Odyssey compares its resident elephants, jaguars and California condors with replicas of their extinct relatives that roamed the area during the Pleistocene. The Scripps Aviary boasts a tropical theme with waterfalls and lush foliage providing a habitat for more than 100 colorful African birds.
Exhibits you should try to visit: the Ituri Forest (hippos, okapis and otters), Tiger River (tigers, tapirs and freshwater crocodiles) and the Giant Panda Research Station. If you have kids, then the Children's Zoo near the entrance is a must.
As difficult as it might be, try not to linger too long among the zoo's exhibits because you'll want to see a bit of surrounding Balboa Park, an expansive jewel within sprawling San Diego just a few minutes from downtown. This all-purpose city park houses not only the zoo but most of San Diego's big museums, as well as theaters, hiking and biking trails, sports facilities and formal gardens.
After having walked along paths bordered by dense walls of vegetation, you might find it hard to believe that the area was once dry scrubland. Transforming a windswept mesa into a landscaped showplace and cultural focal point didn't happen overnight. The park got its start more than a century ago and only approached its current character after serving as the site of two world's fairs: the 1915 Panama-California Exposition and the 1935-36 California Pacific International Exposition. Balboa Park's signature buildings—its ornate Spanish Colonial Revival facades, its colorful, tile-inlaid fountains and charming arcades—were built for these events, and although many of them were temporary plaster and wood structures, San Diegan's found them too beautiful to simply tear down after the exposition crowds had departed. Many were rebuilt of more durable materials as the park was developed.
The prettiest ship in the collection is the Star of India, a sailing ship launched from the Isle of Man in the British Isles in 1863. Exhibits and hands-on displays on board give you an idea of what it was like to work on a wind-powered vessel back when the Star of India's iron hull was cutting-edge technology. Among the other sundry ships in the museum's collection: a 1904 luxury steam yacht and the H.M.S. Surprise, a Royal Navy frigate replica you might have seen in the Russell Crowe movie, "Master and Commander." For an additional fee, you can cruise the harbor aboard a 1914 pilot boat or take turns manning the helm during a harbor excursion on the tall ship Californian, a replica of an 1847 schooner.
If Seaport Village only whets your appetite for more shopping, walk just a few blocks east to Westfield Horton Plaza , a multilevel, open-air mall that's one part traditional shopping center and one part carnival funhouse. A maze of walkways and terraces here connects a jumble of stores (more than 100), with stairs and escalators leading up and down to the various floors. Unwary shoppers tend to get lost, but if you approach it with the right frame of mind, wandering through its network of corridors can be fun. Head to the top floor for a great view of the whimsical complex and the rest of downtown.
Since you're in the neighborhood, check out San Diego's Gaslamp Quarter, bordering Westfield Horton Plaza on the east. Signs arching over the street proclaim this district to be the "Historic Heart of San Diego." Beautifully restored Victorian-era commercial buildings, brick sidewalks and streets lined by old-fashioned, wrought-iron lamp posts with white globe lights give you a taste of what life was like here in the 19th century. You'll find several shops and restaurants in the district, but this place really starts hopping after dark when all the bars and nightclubs open for business.
A 14-foot sandstone statue near the parking lot honors Portuguese explorer Juan Rodríguez Cabrillo, who was the first European to step onto what would eventually become the West Coast of the United States. Paved pathways lead to overlooks, a lighthouse, a military exhibit and a visitors center with displays about Cabrillo as well as general park information. The Bayside Trail on the park's east side meanders through native coastal scrub, and a road branching off near the main parking lot leads down to a rocky shore with tide pools on the park's Pacific side.
Continue north through the towns of Ocean Beach, Mission Beach and Pacific Beach to the tony seaside community of La Jolla . Palm fronds swaying in the sea breeze above red-tile roofs and gorgeous ocean views characterize La Jolla, and downtown is known for its beach resorts, fine dining and upscale boutiques as well as lovely little La Jolla Cove with its steep rock bluffs and sandy beach.
Attraction Passes
The
Southern California CityPASS
ticket booklets offer 28 percent savings at major Southern California attractions. The pass includes a Disney 3-Day Park Hopper® ticket, which covers admission to both Disneyland® Park and Disney California Adventure® Park; a 1-day ticket to LEGOLAND California Resort; and a 1-day ticket to SeaWorld San Diego. It costs $341; $311 (ages 3-9).
The Southern California CityPASS booklet is valid for 14 consecutive days starting with the first day of use. It is available online and from participating attractions. For information, phone (208) 787-4300 or (888) 330-5008.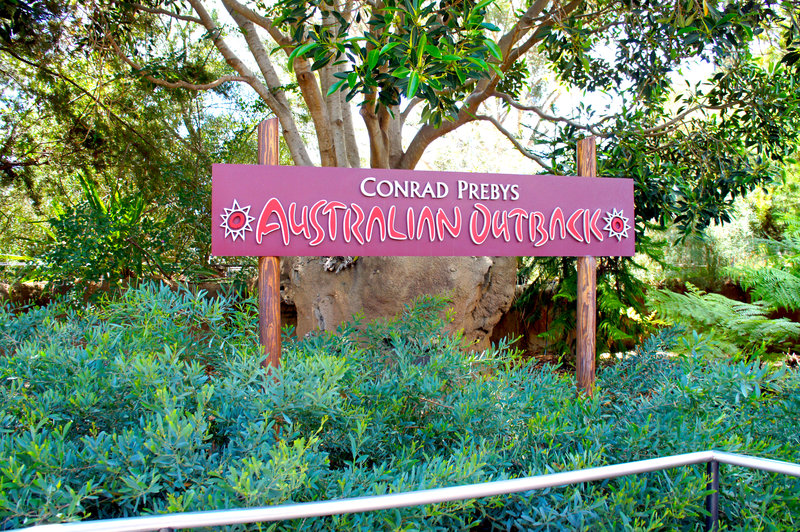 AAA. Photo by AAA associate Maria White for AAA
The Smart Destinations
Go San Diego Card
is an all-access pass offering a savings of 55 percent on admissions to more than 40 San Diego attractions. The card, which is purchased by the day (1, 2, 3, 5 or 7 consecutive calendar days), includes such attractions as the San Diego Zoo, San Diego Zoo Safari Park, LEGOLAND California Resort, The USS Midway Museum, Belmont Park, water sport activities and other museums. Admission to SeaWorld San Diego is included with 3-, 5- and 7-day cards. Priced around $40 per day (based on a 7-day card), the Go San Diego Card is available online or over the phone at (800) 887-9103.
Regional Fare
Like a carefree 1960s hippie on a quest of self-discovery, California has always bucked convention, blazed trails and set trends. And like a hippie, the state has adopted simplicity over complexity, diversity over similarity. Its cuisine, especially, reflects this credo. Simplicity appears in the form of unprocessed, fresh ingredients: a Mediterranean-type climate and long growing season produce abundant fruits and vegetables year-round. Diversity derives from a psychedelic mélange of creatively prepared, everyday ingredients such as chilies, cilantro, cumin, coriander, oregano, corn tortillas, avocados, olives and citrus fruits now so popular here and introduced by Spanish priests and early Mexican settlers. Later immigrants from Italy, China and Japan also contributed extensively to California cuisine: stuffed artichokes, stir-fried vegetables, and tempura immediately spring to mind. But to truly grasp California's progressive nature, let's talk about where the story begins; in San Diego, which calls itself "America's Finest City."
Though San Diego was discovered in 1542 by Portuguese explorer Juan Rodriguez Cabrillo, it wasn't until 1769 that the first permanent settlement was established by a group of Spanish colonizers led by a missionary Junipero Serra. Mission San Diego de Alcala was a primary link in a chain of 21 missions and essentially the birth of, and impetus for, California's continued growth. As Hilde Gabriel Lee explains in "Taste of the States: A Food History of America," in addition to fruits and vegetables, every mission had a vineyard. Tomatoes were grown at a time when white settlers in the rest of North America still thought them to be poisonous. Today, this same bold approach endures and many of San Diego's growers have earned a reputation for quality specialty crops. The area's farmers markets are temples of locally grown treasures and every morning they attract dozens of the region's top culinary talent as well as chefs from California's most celebrated restaurants who are eager to ogle the fresh goods and be inspired. As a port city, San Diego consistently provides fresh fish and seafood such as swordfish and tuna.
Nothing stirs the soul more than a hand-tossed pizza crust topped with vibrant garden-fresh veggies and baked in a brick oven. Culinary vanguards such as Alice Waters, Deborah Madison and Wolfgang Puck realized early on that your dish is only as good as your ingredients. Accustomed to nature providing them with bountiful harvests and between the early 1970s and early 1980s, these chefs were part of a small group that spearheaded a culinary zeitgeist and established the state's role as the pacesetter for much of the nation's cuisine. With the emphasis always on fresh and local, chefs continue to experiment with disparate cooking styles and ingredients. Innovation and not conformity remains the name of the game. Examples of recipes that originated in California and have assimilated into the culinary mainstream are Caesar and Cobb salads, Cioppino (a fish stew), fish tacos and sourdough bread.
California's favorable climate has made the state a leader in the growing of unusual vegetables and fruits, such as feijoas, and that trend is not about to end anytime soon. As in the past, future chefs will continue to push the boundaries of culinary creativity. The Flower Child has come a long way from her humble beginnings and though she will never truly grow up, it is her adventurous spirit that continues to delight and surprise and ultimately endear her to us. Pay her a visit sometime, spread a blanket in a park and indulge in her bucolic pleasures. Tie-dyed T-shirts and bell-bottom pants optional!
Historic Scenery
It would be unfortunate indeed if your stay in San Diego had to be a short one, but at least you won't have to choose between visiting the city's most important historic sites and photographing its most picturesque. History and scenic beauty conveniently come together in California's second largest city; just drive out to Point Loma to see for yourself.
On September 28, 1542, Portuguese explorer Juan Rodríguez Cabrillo sailed past this rocky headland and into San Diego Bay, becoming the first European to visit what would become the West Coast of the United States. A 14-foot-tall sandstone statue of the explorer, part of
Cabrillo National Monument
, commands a breathtaking panorama of the surrounding area including downtown San Diego. From the statue's base you can also snap a great shot of Old Point Loma Lighthouse farther up the hill, and it's difficult to take a bad picture of nearby
Sunset Cliffs
, an area where churning Pacific waves have sculpted bluffs into shapes that artfully play with light and shadow.
More than 200 years later, in 1769, Gaspar de Portolá established a presidio or fort atop what is today Presidio Hill. An interstate runs along one side of the hill and only ruins of the fortress remain, but this historic site is now a lush, landscaped park overlooking a golf course and
Old Town San Diego State Historic Park
, and the whitewashed mission-style building housing the Serra Museum, with its tower and long arcade, makes a lovely centerpiece for photos of the presidio.
The museum honors Junípero Serra, a Franciscan friar who accompanied Portolá and established California's first mission,
Mission Basilica San Diego de Alcalá
. A cross made of thousands of tiles from the presidio's ruins commemorates the site of Serra's first in a series of missions that eventually stretched north along the coast past San Francisco. San Diego de Alcalá was later moved 6 miles inland where you'll find it today, although the photogenic basilica there with its distinctive bell wall is an early 20th-century reconstruction of the mission as it looked in 1813.
By 1869 California had been admitted to the union, yet San Diego was still a small town of far less significance than its rivals to the north, San Francisco and Los Angeles. But in that year, a wealthy landowner and developer named Alonzo Horton arrived in San Diego determined to build a new city, not in the shadow of the presidio, but near the waterfront. The area became downtown San Diego, and during the 1870s, brick commercial buildings sprung up in a district known today for its meticulously restored Victorian-era architecture: the Gaslamp Quarter.
You'll get your best view of the quarter's elaborate architectural details during the day, but the district really comes alive after dark when the nightclubs and restaurants fill with people and the warm glow of period street lamps competes with the garish light of neon signs. Adjacent to the Gaslamp Quarter is Westfield Horton Plaza , a redevelopment project that opened to much fanfare in 1985. Named for San Diego's early booster, the multilevel complex painted a riot of bold colors combines restaurants, movie theaters and more than 120 stores with the fun and fanciful atmosphere of an amusement park.
The city reached another historic turning point in 1915 with the opening in
Balboa Park
of the Panama-California Exposition, a tribute to the Panama Canal's completion and San Diego's Latin heritage. The lovely Spanish Colonial Revival-style buildings designed for the exposition were joined 20 years later by several more built for a second exposition that were inspired by Native American, Mayan and Aztec designs. Pick a postcard at random at any San Diego gift shop and odds are it will show some lovely vista within Balboa Park: an elegant tower gilded by the setting sun, a splashing fountain bordered in colorful tiles or a courtyard crowded with tropical plants and lined with palm trees.
Whether you buy a postcard or take your own photos, you'll have all the evidence necessary to convince your friends and family back home that San Diego is one of America's most beautifully historic cities.
Travel Tips
High temperatures along the coast are normally in the mid-60s in winter and the mid- to upper 70s in summer, with a daily range of 10 to 15 degrees. While temperatures are notably constant, there can be wide variations within short distances; inland locations run slightly cooler on winter nights and considerably warmer during the summer months.
May through October is essentially rainless; from November through March an average of about 1.5 inches of rain a month can be expected. Strong winds or storms occur infrequently, while snow and ice are practically unknown, except in the mountains to the east. The smog that plagues Los Angeles also is refreshingly absent here. Fog is prevalent along the coast during the fall and winter months, decreasing inland.
With few exceptions, San Diego is a casual place, so dress accordingly. Although the Pacific surf is bracing, keep a swimsuit handy just in case you have an impulse to take a dip. A sweater or lightweight jacket will prove handy for nighttime temperatures. Winter nights average about 50 and occasionally fall to 40; even summer evenings may seem chilly. Don't forget a pair of sunglasses and comfortable walking shoes.