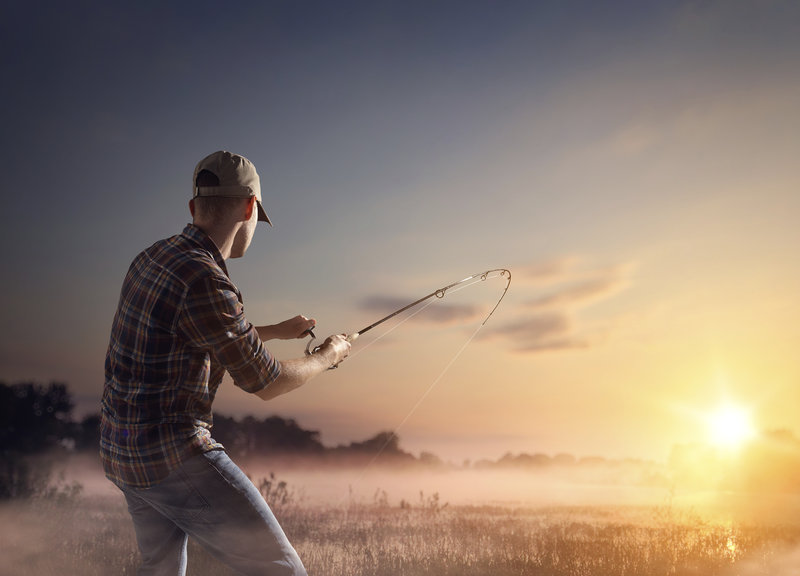 iStockphoto.com / Aksonov
Essentials
Put yourself in a Florida Keys state of mind with a leisurely drive on the 113-mile Overseas Highway, passing ultramarine expanses of sea, clusters of mangrove trees and scrubland, candy-colored plastic palm trees, tikis and giant seashells.
Tool around Key West on the open-air cars of the
Conch Tour Train
, and learn about local legends, lore and landmarks.
Introduce yourself to the sleepy descendants of Hemingway's six-toed cats while learning about one of the greatest American authors at the
Ernest Hemingway Home and Museum
.
Enter the greenhouse at the
Key West Butterfly & Nature Conservatory
and find yourself in a completely different world. More than 50 species of butterflies flutter from one tropical flower to another; if you're lucky, one will land on your shoulder.
It's de rigueur to have your picture taken at the southernmost point in the continental United States, marked by a red, black and yellow concrete buoy at the intersection of Whitehead and South streets.
iStockphoto.com / mphillips007
You can't leave the Keys without sampling some scrumptious Key lime pie. Have a contest with your companions and try the recipes from several restaurants; every eatery in the Keys claims to have the best.
When nighttime falls, leave the car at the hotel and do the Duval Crawl. No, it's not a dance-it's the local term for barhopping along Duval Street, Key West's main drag. Be sure to visit Sloppy Joe's and Capt. Tony's Saloon (Hemingway's favorite haunt).
Street performers, including jugglers and performing cats, entertain daily at dusk at Mallory Square off Duval Street; raspberry and peach sorbet sunsets spill across the sky for the big finish. Sometimes the best things in life are free.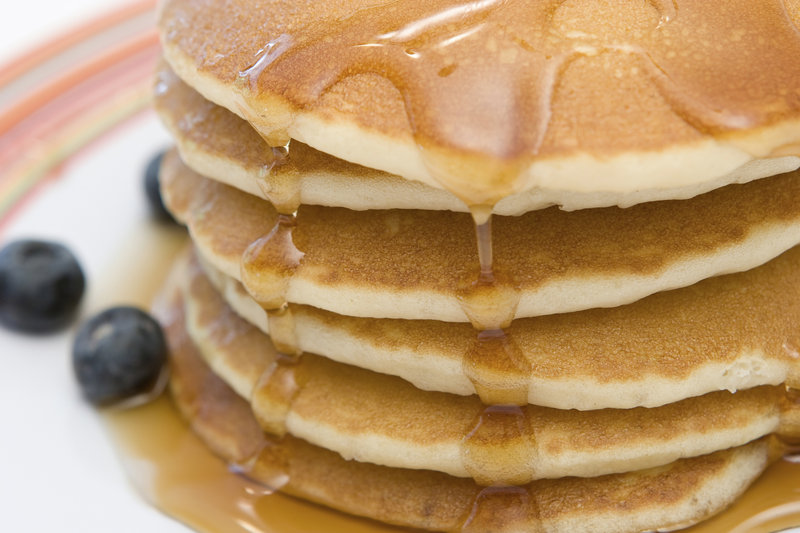 iStockphoto.com / kourafas5
Florida Keys in 3 Days
Three days is barely enough time to get to know any major destination. But AAA travel editors suggest these activities to make the most of your time in the Florida Keys.
By Patricia Miller
You'll definitely need a car to explore the Florida Keys from Key Largo to Key West and all points in between. The Overseas Highway, or US 1, is the only way in and out of the Keys by land, and most directions use mile markers on US 1 instead of actual numbered addresses; for example, Key Largo is located between mile markers 91 and 107, and Key West is located between mile markers (often abbreviated as MM) 0 and 4.
Day 1: Morning
Your 3-day crash course of the Keys begins with a stop in Key Largo, the first island you'll reach after leaving the continental United States. Check into local favorite
Doc's Diner
(MM 99.6) and start the day with a hearty breakfast; patrons include firefighters and police officers (always a good sign). The owner is a local optometrist who, along with his daughters, warmly greets all customers. Highlights of the raved-about, extensive and well-priced breakfast menu include pancakes and malted Belgian waffles made from scratch, and Doc's Feast, which includes 12 scrambled eggs, bacon, sausage, ham steak, pancakes, French toast, hash browns, grits and biscuits for $32.99—a great deal if you and your friends want to try some of everything (and you will). Lunch also is offered and includes Angus beef burgers, melts, sandwiches and salads. The décor is plain and simple, but that really doesn't matter when the food is so lip-smacking good.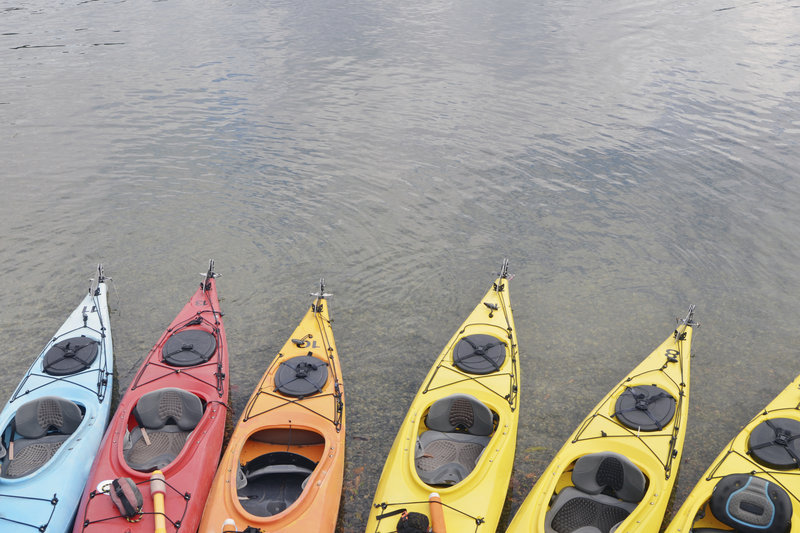 iStockphoto.com / AnthonyRosenberg
Work off all that filling breakfast fare with an action-packed morning at
John Pennekamp Coral Reef State Park
(MM 102.5). The park was created in 1960 to protect the fragile living coral reefs, so most of the park is actually under water. Go scuba diving or take a glass-bottomed boat tour to get a close-up look at the reefs and the otherworldly creatures that inhabit them; scuba divers and snorkelers can even see a submerged bronze statue called "Christ of the Deep." You can also take a dip at the park's two beaches, catch some saltwater fish, and paddle a canoe or a kayak on a peaceful 2.5-mile water trail past thickets of mangrove trees. If you'd rather stay dry, wander through hammocks of hardwood and fruit trees on three nature trails or check out the 30,000-gallon aquarium in the visitors center.
Day 1: Afternoon
Your morning at John Pennekamp Coral Reef State Park may very well extend into the afternoon, but after a dive or a ride on a glass-bottomed boat you might find yourself envisioning the fish you just saw on a plate with a nice lemon butter sauce; if so, try out another local favorite. There's no need to dress up for lunch at
Ballyhoo's Historic Seafood Grille
(MM 97.8) in Key Largo, where you can choose from a variety of freshly caught fish from the Atlantic Ocean or the Gulf of Mexico and have it prepared in one of many ways. There's also a raw bar, and don't miss the delicious pretzel rolls.
Looking for something to do after lunch? Scuba enthusiasts from around the globe flock to Key Largo (which calls itself the "Diving Capital of the World") to explore its shipwrecks and coral reefs; a wealth of outfitters, guides and charters are ready, willing and able to help you do the same.
If you prefer to keep your head above water, explore souvenir emporiums like Largo Cargo (MM 103.1) for such amusing mementoes as beer can shorts, which have pockets deep enough to hold—what else?—a beer can; or choose from assorted touristy tchotchkes and beach gear including tote bags and flip-flops. Or make your way to Shell World, whose two locations (most extensive MM 97.5 and MM 106) contain one of the most extensive selections of seashells in the Keys (except for the surrounding waters) as well as T-shirts and a collection of stylish home accessories and gifts. Key Largo also has a variety of art galleries, including Key Largo Art Gallery (MM 103.2) which deals in colorful graphics by Florida Keys and Cuban artists.
Day 1: Evening
Wrap up your day with dinner at
The Fish House Encore Restaurant, Sushi Bar & Piano Lounge
(MM 102.3); it's a bit pricey but well worth the splurge. Its charming and cozy décor evokes an English country cottage, with white tablecloths, faux greenery, white lace curtains and dark green walls. You can also choose to dine on the covered outdoor patio, complete with strings of white globe lights, a fountain and a tiki bar. Attentive, down-to-earth wait staff will make you feel pampered while serving up fresh fish dishes and some palate-pleasing desserts, including a meringue-topped Key lime pie and a white chocolate baby grand piano filled with chocolate mousse. After dinner, enjoy live entertainment at the piano bar.
Day 2: Morning
Rise and shine for the drive from Key Largo to Islamorada, about 25 miles southwest on US 1 between MM 65 and MM 91. Get an early start so that you're not late for breakfast at the
Bob's Bunz Islamorada Restaurant & Bakery
(MM 81.6). The restaurant serves breakfast and lunch from 6 a.m. until 2 p.m., and you may have to wait in line for a table due to Bob's reputation for out-of-this-world bakery goods as well as old-fashioned dishes just like Mom used to make, but it's worth it. Fuel up for the rest of your day on specialties like banana bread French toast or the Islamorada omelet with pepper jack cheese and mango salsa. Check out the pastry case, conveniently located near the cash register, for yummies like pecan rolls, Key lime cookies and tarts, and the notoriously popular sticky buns, all baked on the premises; get a variety to go for snacking on the road.
From Islamorada, drive about 49 miles south on US 1 to Bahia Honda Key. On this leg of the trip, you'll drive on the Seven Mile Bridge over Florida Bay after you pass through Marathon.
Stop at
Bahia Honda State Park
(MM 37); it's touted by many as having the best beaches in Florida and in the Florida Keys. Most beaches in the Keys are small and rocky, but the ivory sand at Bahia Honda State Park's three beaches is soft and fine, perfect for squishing between your toes. You can also go fishing, rent a kayak, or go on a boat ride to the reef for some snorkeling. Stop in at the nature center to learn more about the area's flora and fauna.
And don't miss the Old Bahia Honda Bridge. Hike on a short and slightly steep nature trail for an amazing view of the sparkling Atlantic Ocean from the old bridge, originally part of the Overseas Railway. No longer in use, the bridge ends abruptly where a span was removed years ago; look across the way to see where the rest of the bridge begins for a one-of-a-kind experience. Should you work up an appetite as morning turns into afternoon, grab a quick bite at the park's snack bar; choose from sandwiches, salads and ice cream.
Day 2: Afternoon
Don't be surprised if you spend more than just the morning at Bahia Honda State Park, especially if you're the outdoorsy type. When you decide it's time to continue your journey, head east on US 1 for about 7 miles to gaze at pint-sized Key deer in their natural habitat at the
National Key Deer Refuge
(MM 30.3) in Big Pine Key. First, stop at the refuge's visitor center (just off US 1 on Key Deer Boulevard in the Big Pine Key Shopping Plaza) for some brochures and a map. There are only about 800-1,000 of these endangered Lilliputian relatives of the Virginia white-tailed deer, so be cautious when driving in this area, as the deer often cross the roads. It's illegal to feed the deer, but it's delightful just to watch them in their natural habitat.
Day 2: Evening
The Keys are made up of some 1,700 islands. Tucked between Little Torch Key and Summerland Key, you'll find Ramrod Key. The island was renamed after the "Ramrod," a ship that was wrecked nearby. A short distance on the Overseas Highway (US 1) will bring you to
Boondocks Grille & Draft House
, a casual bar and grill with covered and open-air patio seating. The menu features items from burgers, ribs, steaks and chicken wings to fresh-caught seafood, handpicked from local fishermen including grouper, hogfish and snapper. Quench your thirst with a handcrafted cocktail or a craft beer from their diverse selection.
To reach the restaurant from the National Key Deer Refuge, drive 3.5 miles west on US 1 to Ramrod Key, to the thatched-roof building with an adjacent caveman-themed miniature golf course. This happening destination also features more than 20 LED TVs, bingo, live music, theme nights and trivia competitions.
Day 3: Morning
Hit US 1 bright and early for the 25-mile drive to Key West. Save your appetite for breakfast at
Blue Heaven Restaurant & Bar
(just south of Duval Street at 729 Thomas St.); it's practically a requirement for visitors. Roosters and their chicks, and maybe a cat or two, strut their stuff on the patio while you graze on such delectable dishes as eggs Benedict with lime hollandaise paired with your choice of meats; shrimp and grits; or banana, pineapple or pecan pancakes.
Only 4 miles long and 2 miles wide, Key West is a walking town. Most of the town's attractions, restaurants and shops can be found on or near Duval Street, Key West's main drag. Note that parking spaces are scarce, so park your car at your hotel and hoof it the rest of the day. To acquaint yourself with the area, make your way to 303 Front St. in Mallory Square and hop on the
Conch Tour Train.
A 90-minute tour of the isle features a "conductor" who relates stories about the island's distinctive landmarks, history and residents, including Ernest Hemingway and Harry Truman.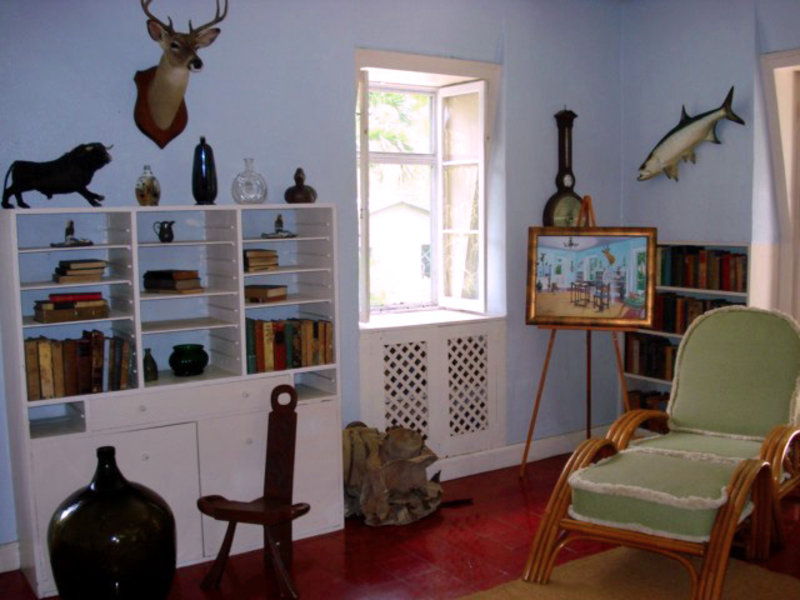 Photo submitted by Maria White / AAA
Hemingway lived in Key West for a portion of his life, residing in a house on Whitehead Street with wife Pauline and a number of six-toed cats. Visit the
Ernest Hemingway Home and Museum
(about .7 miles south of Mallory Square on 907 Whitehead St.) for a glimpse of the celebrated author's life during the 1930s. The eclectic décor includes an Art Deco bathroom with yellow and black tile, Spanish and French antique furnishings and chandeliers, and Papa's Royal typewriter. About 50 descendants of his cats roam the grounds.
Day 3: Afternoon
Key West is well-known as an artists' enclave and you can find their works at various art galleries and shops on Duval Street; most of the galleries are located at the southern end of the street. Pop into the Alan S. Maltz Gallery (1210 Duval St.) for brilliant nature photography, Wyland Galleries (623 Duval St.) for true-to-life color paintings and sculptures of marine life, and South Pointe Gallery (1201 Duval St.) for high-quality French Art Deco posters from the early 1900s.
After viewing man-made art at the galleries, walk just a little farther south on Duval Street to see original works by Mother Nature at the
Key West Butterfly & Nature Conservatory
(1316 Duval St.). Saunter slowly on a winding path while you watch fragile butterflies in brilliant stained-glass hues glide weightlessly around the glass-walled conservatory. Tropical flowers, trees and small waterfalls combine with soothing new-age music to create a peaceful, stress-reducing environment.
Day 3: Evening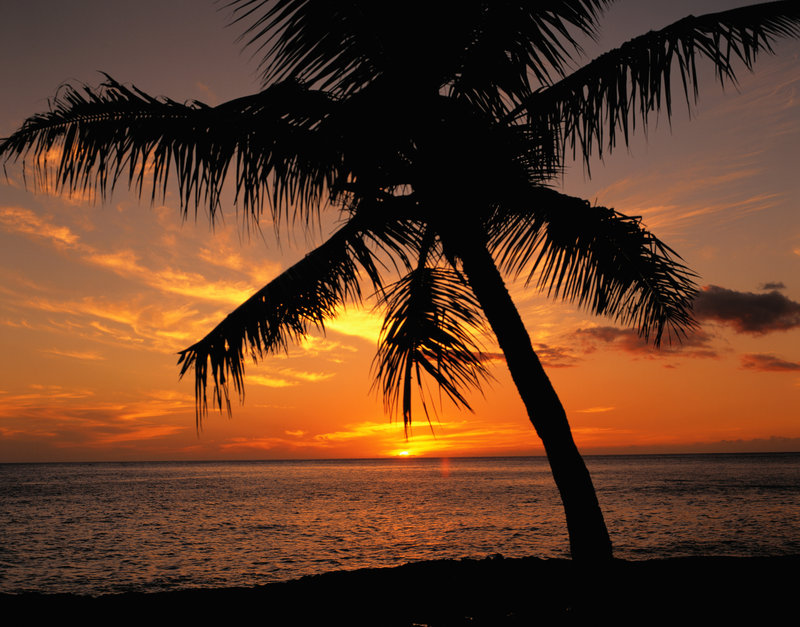 Robert Glusic / Getty Images
Another requirement for Key West visitors is to watch the sunset at Mallory Square (at the northern end of the island); it's a long-standing island tradition where crowds watch the blazing golden orb take a slow dive into the Gulf of Mexico. Accompanying this resplendent spectacle is an outdoor sideshow where dozens of street performers, including sword swallowers, jugglers, magicians and musicians, do their best to entertain hundreds of onlookers.
However, standing in the crowds at Mallory Square on a warm day, especially after a day of sightseeing, shopping and water sports, can be a bit tiring. The solution? Make a dinner reservation at the
Hot Tin Roof
(Zero Duval St. at Mallory Square in the Ocean Key Resort & Spa, A Noble House Resort), a restaurant with an outdoor deck that faces Mallory Square and Florida Bay. You'll have a perfect view of the sunset while you dine on Floridian cuisine with a Latin and Caribbean flair. Choose from such items as curried crab cakes, Hot Tin paella and yellowtail snapper rubbed with dill chimichurri.
Finally, it's time to do the Duval Crawl. If you're not familiar with the phrase, it translates to bar-hopping on Duval Street, a popular pastime in this town. The main drag in Key West, Duval Street is party central, populated with a plethora of open-air bars and pubs. Catch local bands and knock back a cold brew or a margarita at hot spots like Bourbon St. Pub (724 Duval St.), Rick's & Durty Harry's Entertainment Complex (202 Duval St.), Sloppy Joe's (201 Duval St.) and Virgilio's Key West Martini Bar (524 Duval St.). If the mood strikes, amble down the side streets and check out Capt. Tony's Saloon (428 Greene St.), the location of the original Sloppy Joe's where Hemingway hung out with his buddies; or the Green Parrot Bar (601 Whitehead St.), known for having one of the best jukeboxes in town.
By Patricia Miller
There's more to the Florida Keys than Key West. In fact, the Keys consist of some 1,700 islands. The largest and most populous— Big Pine Key , Islamorada , Key Largo , Key West , Marathon and Sugarloaf Key, along with Dry Tortugas National Park —are the hot spots for fun, fishing, sightseeing and water sports.
If you can tear yourself away from Key West, take a ferry or seaplane to Dry Tortugas National Park . You'll have an entire day for bird-watching, swimming, fishing, picnicking, snorkeling and diving, or touring Fort Jefferson; you also may camp overnight.
By Inspector 420
as told to Patricia Miller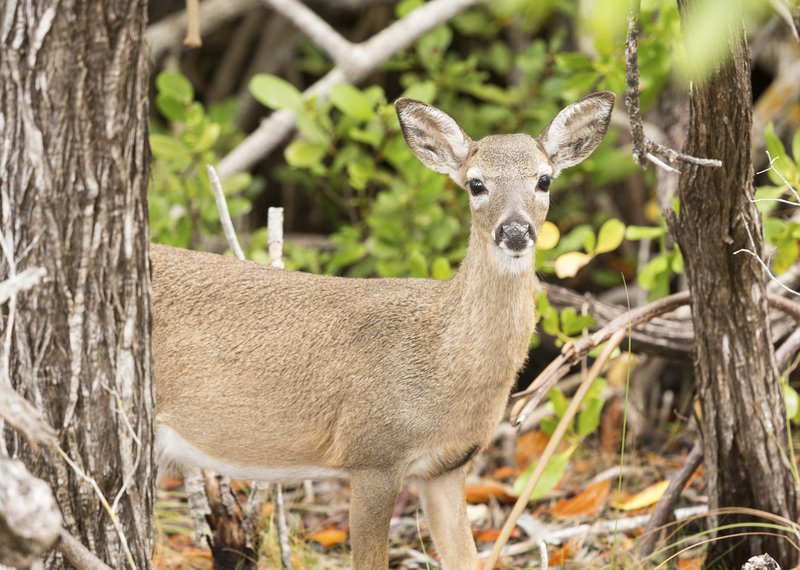 iStockphoto.com / BackyardProduction
Little Deers
By Patricia Miller
The Florida Keys are famous for their coral reefs, Key lime pie, dazzling sunsets, and marine wildlife, but one small creature indigenous to the area is relatively unknown outside the islands: the Florida Key deer. A tiny subspecies of the much larger Virginia white-tailed deer, Key deer are the smallest race of deer in North America, measuring only 24-32 inches at the shoulder (about the height of an Irish Setter) and weighing an average 65 pounds. These Lilliputian creatures vary in color from reddish brown to slate gray and exist nowhere else in the world but Big Pine Key . You'll find these endangered animals at the 9,200-acre
National Key Deer Refuge
, which draws some 90,000 annual visitors.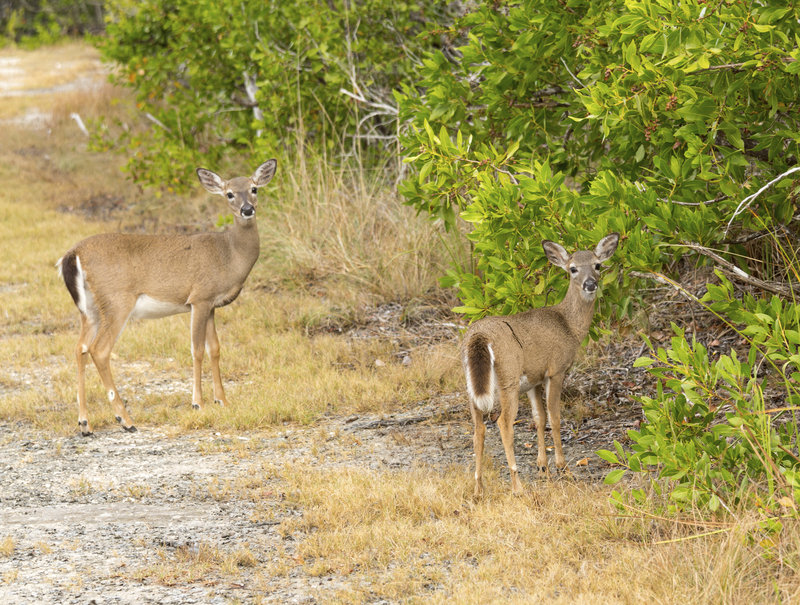 iStockphoto.com / BackyardProduction
Approximately 800-1,000 Key deer survive at the refuge—a vast improvement over the 1940s and 1950s, when they numbered fewer than 50 and were being hunted to extinction. Today, urban development is the greatest threat as new communities create more traffic, forcing deer to cross busy roads to reach water and grazing areas. Motorists kill an estimated 30-40 deer each year.
Most deer fatalities occur along US 1 and Key Deer Boulevard, and several agencies—the Nature Conservancy, the Florida Department of Transportation, the U.S. Fish & Wildlife Service, county government and local citizens groups—have banded together to address the loss. The posted speed limit is now 45 mph during the daytime and 35 mph during nighttime on the stretch of US 1 running through Big Pine Key, greatly lowering the risk of collisions, especially at dawn and dusk when the deer come out to feed.
Visitors are often tempted to treat the darling deer like pets, rather than wild animals, but feeding Key deer is illegal. Small herds sometimes roam near hotels looking for a handout. It's important to remember that any physical contact with the deer lessens their natural fear of humans and increases their risk of injury, disease, poaching and dog attacks.
While the Key deer's chances for survival have increased, the future is still in jeopardy. Drive carefully, and help protect these beautiful and fascinating creatures—one of the Florida Keys' best-kept secrets.