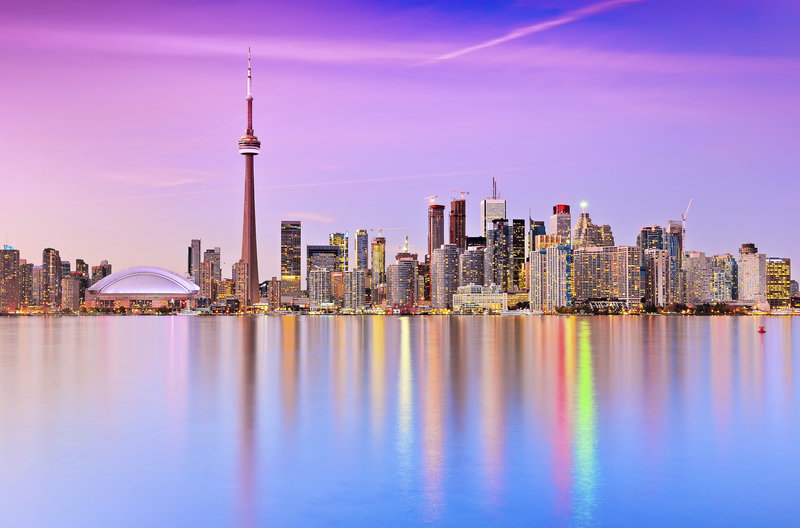 iStockphoto.com / JavenLin
A combination of modernity and Old World charm, Toronto plays the perfect host to visitors who want a big city but crave more than steel and glass. You'll see examples everywhere of Toronto's desire to maintain its historical sites as well as its prominent position as a top urban destination. Fort York National Historic Site, the 1793 birthplace of Toronto, stands guard just over a mile (2 km) from the CN Tower, one of the world's tallest buildings and free-standing structures.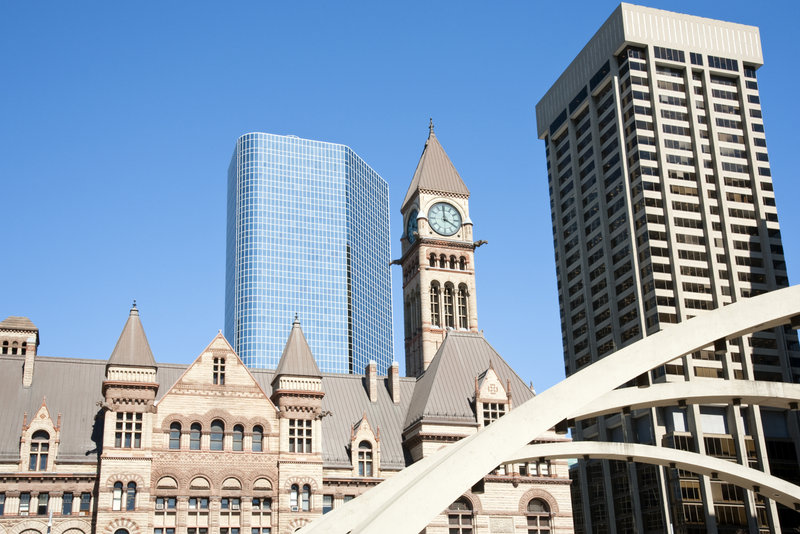 iStockphoto.com / DebraLee Wiseberg
Throughout the city, beautiful historic buildings mingle with new designs. The city's multicultural population contributes to this blend of historical and contemporary elements. People from nearly every cultural group call Toronto home, a statistic not seen in most cities. Ethnic neighborhoods abound, adding heaps of character and nostalgia that temper the impersonal and modern feel of the skyscrapers. Residents in ethnic neighborhoods—Chinese, Greek, Italian and Portuguese, for instance—showcase their heritage amid the influence of the current culture. You'll find traditional bakeries and markets alongside fashionable, trendy shops. With such a variety of neighborhoods, including entertainment, shopping and historic districts, the city teems with vitality. Toronto is renowned for its multiculturalism, museums, theaters and sporting events. Since its origin as a late 18th-century fort, the city has transformed itself into a world-class destination without giving up its magnificent historical allure.
In Depth
It's not New York. It's not London. And, though Toronto has been compared to those great world cities, Ontario's capital and largest city is distinctly, well, Toronto.
Once described by Fortune magazine as the "world's newest great city," Toronto lives up to its billing. For a true Toronto experience, take an exhilarating ride in a glass-windowed elevator to the top of the CN Tower. It won't take you long—58 seconds to be exact. Once your ears have stopped popping from the fast ascent, enjoy panoramic views from an observation deck where, on a clear day, you can see not just Toronto but also Niagara Falls. And you'll definitely want to stop by The Royal Ontario Museum—"the ROM" was called "Canada's single greatest cultural asset" even before the addition of the Michael Lee-Chin Crystal. Named for the Canadian investor and philanthropist and designed by architect Daniel Libeskind, "the crystal" is a bold design—five prism-shaped appendages that seem to jut out at all angles from the front of the existing staid, brick museum.
You can even find a castle here. Casa Loma, financier Sir Henry Pellatt's dream home, was costly even by today's standards. Built 1911-14 at a cost of $3.5 million, his re-creation of a medieval castle combines elements of Norman, Gothic and Romanesque styles. The 98-room mansion, perched on a hill overlooking Toronto, was built by Scottish stonemasons and is complete with suits of armor, secret passageways, 22 fireplaces and stately towers.
Like New York and London, Toronto is very walkable, and its neighborhoods are a good place to start. The commonly accepted translation of Toronto is "meeting place," and even though that interpretation has been debunked, there's no denying the phrase certainly fits. Multicultural is a term often used to describe Toronto, and the city is, indeed, a "meeting place" of cultures and nationalities, one of the world's most ethnically diverse.
In fact, statistics show that more than half of the city's residents were born outside of Toronto, and there is not just one, but three Chinatowns, two Little Italys, and a Greektown as well as Polish, Portuguese, Indian and Korean enclaves.
Toronto's standing in the entertainment industry frequently comes as a surprise. Not many people are aware that it is often known as "Hollywood North," ranking only behind the aforementioned California city and New York as a film production center. And, for what was once characterized as a prim and proper place (one of Toronto's nicknames is "Toronto the Good"), it is well-known for its comedic productions and the funny people it has spawned. Toronto's best-known comedy vehicle, "SCTV" introduced millions to John Candy, Eugene Levy, Catherine O'Hara and Martin Short.
Like most cities with a bit of history, Toronto has had to deal with the delicate balancing act of preserving its heritage while still moving forward into the future. A walk through downtown proves the city has been successful. The architectural styles of newer commercial buildings are bold and striking, many bearing the distinctive signature of respected designers such as Ludwig Mies van der Rohe, Daniel Libeskind and I.M. Pei.
By Car
The main approach routes from the south pass through either Buffalo or Detroit. When traveling from Buffalo, follow the Queen Elizabeth Way (QEW), which becomes the Gardiner Expressway near the city limits, to downtown Toronto.
The most direct route from Detroit is Hwy. 401 (the Macdonald-Cartier Freeway), which enters north Toronto. To reach the business district from Hwy. 401 from the west, exit at the Hwy. 427 interchange, then travel south to the Gardiner Expressway East.
The principal northern approaches to Toronto are Hwy. 400 from Barrie, Hwy. 404 from Newmarket and Hwy. 401 from Montréal and the Thousand Islands area. To gain access to the downtown area from Hwy. 401 from the east, take the exit onto the Don Valley Parkway and proceed south.
Air Travel
Toronto Lester B. Pearson International Airport (YYZ) is about 32 kilometres (20 mi.) northwest of downtown Toronto in nearby Mississauga. Named after a former Canadian prime minister and Nobel Peace Prize winner, Canada's busiest airport caters to airlines serving 300 destinations in 60 countries.
To reach Toronto from the airport, use the Macdonald-Cartier Freeway (Hwy. 401), the Airport Expressway (Hwy. 409) or Hwy. 427. Hwy. 427 moves traffic south to the Gardiner Expressway; take the expressway east and you'll be in the center of the city. Although the airport is only a short distance away, be aware the trip into town could take more than an hour during weekday rush hours (7-9 a.m. and 4-7 p.m.).
The Union Pearson Express (UP Express) train, with departures every 15 minutes between 5:30 a.m. and 1 a.m. (and lots of luggage room), will get you downtown in 25 minutes. For the return journey, you can check in for your flight at Union Station before boarding the train, and check flight information on the on-board screens. The airport station is in Terminal 1, next to the terminal link train.
The 192 Airport Rocket bus, provided by the Toronto Transit Commission (TTC), runs from Kipling Station to the airport Mon.-Sat. 5:30 a.m. to 2 a.m., Sun. at approximately 8:15 a.m.-2:15 a.m., with a travel time of about 20 or 25 minutes. Buses 52A, 300A and 332 also serve the airport, with a journey time of 45-90 minutes. The one-way fare is $3.25. GO Transit's Route 34 bus serves the airport hourly from around 4 a.m. to 1 a.m.; phone (416) 869-3200 or (888) 438-6646.
Taxis average $50-$60 one way. Driving time is 45 to 90 minutes, more during rush hours. Cars with "TIA" on the license plates are the only ones authorized to shuttle passengers from Toronto Pearson. Limousine service also is available.
The Billy Bishop Toronto City Airport (YTZ), on the Toronto Islands just south of downtown, handles commuter and leisure flights from Canada and the United States. A ferry at Bathurst Street shuttles visitors across the Western Channel; phone (416) 203-6942 for more information. A pedestrian tunnel beside the ferry terminal, with moving walkways and escalators, gets you to the airport in about 6 minutes.
Several major rental car agencies serve the Toronto area. Be advised that in some cases you must be 25 or older to rent a car in Toronto. Car rental arrangements should be made before you depart. Your local AAA/CAA club can provide this assistance or additional information. Hertz, (800) 654-3080, offers discounts to AAA members.
Rail Service
Amtrak operates daily trains from Washington, D.C., New York and Chicago to Toronto. Passengers disembark at Union Station, at 65 Front Street between Bay and York streets. A $1 billion improvement to the station's concourse and platforms is scheduled to be completed by early 2018. Phone (800) 872-7245 for fare and schedule information.
VIA Rail provides service to Canadian cities, including Windsor (opposite Detroit) and Sarnia (opposite Port Huron, Mich.) as well as to Buffalo, N.Y., and New York City, from Union Station, 65 Front St. W.; phone (888) 842-7245.
Buses
Daily bus service connects Toronto with all sections of Canada and with many cities in the United States. Buses arrive and depart the Toronto Coach Terminal, 610 Bay St., north of City Hall; phone (416) 393-7911.
Street System
Expressways form an inner belt around the city. Traveling east and west are the Gardiner Expressway, skirting the southern edge of the city and downtown area, and the Macdonald-Cartier Freeway (Hwy. 401—known locally as the "four-oh-one"), in the north, as well as the 407 ETR, Ontario's first toll road, linking Burlington in the west with Pickering in the east. On the west, extending from the Macdonald-Cartier Freeway to the Gardiner Expressway, is Hwy. 427; on the east is the Don Valley Parkway.
Toll payments for those who use the 407 ETR are not collected in the usual way at a toll booth; as you travel the expressway, a photo of your license plate is taken and a bill for the amount due is mailed to your home address. The cost depends on the type of vehicle you were driving, the distance traveled, the day and time of travel, and whether a transponder was used; phone (888) 407-0407 for additional information.
Toronto proper is laid out somewhat like New York City, in an easy-to-follow grid pattern. Yonge Street (pronounced "Young"), the major north-south artery, determines which cross streets earn the distinction of east and which are considered west. The main east-west thoroughfare is Bloor Street. Successful maneuvering along the city's streets may be hampered by the lack of numbered routes, which let you follow their ascending or descending order. However, Toronto streets are easy to figure out as long as you have a good map.
Try to time your arrival for midmorning, midday or after the evening rush hour since it is easier to negotiate high-speed expressways and unfamiliar streets without excessive numbers of vehicles on the roads. Visitors may want to avoid driving in the business district during rush hour, 7 a.m.-9 a.m. and 4 p.m.-7 p.m.
Unless otherwise posted, the downtown speed limit is 50 kilometres per hour (30 mph) and 25 kilometres per hour (15 mph) in all parks. Right turns on red are legal unless otherwise posted. Pedestrians using designated crosswalks always have the right-of-way. Pass all streetcars on the right, except on one-way streets or when the streetcars are stopped.
Parking
When visiting a large metropolitan city like Toronto, it's always wise not to do the driving yourself, as traffic usually and understandably moves slowly in busy downtown areas, particularly during rush hours. Finding a parking spot can be difficult, and parking in excess of 3 hours is prohibited on all roads, unless other parking prohibitions are posted. If you fail to obey these regulations, you may receive a parking ticket or have your vehicle towed.
Garage rates run $4-$15 an hour, with an average maximum of $15-$30 per day. Rates are sometimes lower on Sundays and after 6 p.m., when downtown workers head home leaving behind empty parking spaces. On-street parking (if you can find a spot) ranges from $1.50 to $4 per hour over four city zones, payable either at an individual meter or a pay-and-display machine.
Public parking lots are marked by a green sign bearing a large "P" and are scattered throughout the city. The most convenient are Nathan Phillips Square (City Hall) garage, University garage (at University Avenue and York Street) and the St. Lawrence Market garage (on Front Street). Be mindful of No Parking signs; the city adheres to a strict tow-away policy.
Taxis and Limousines
As in any large city, traveling by taxi can be costly. The initial or "flag drop" fare is $3.25, then 25c for each additional .143 kilometre (.08 mi.). You also can expect to pay 25c for every 29 seconds you spend waiting in traffic. Tipping about 15 percent is customary, and there is a modest extra charge if the driver loads and unloads a passenger's baggage. Major cab companies are Arrow, (416) 233-1111; Beck, (416) 751-5555; Diamond, (416) 366-6868; and Metro, (416) 504-8294.
Limousines often charge a flat rate for sightseeing excursions, more when you're just renting by the hour. The going rate depends on the size of the limo, but averages $85-$175 per hour.
Public Transportation
Public transportation in Toronto has come a long way since the first horse-drawn conveyance appeared in 1849. The city's subway system opened in 1954 with 7.25 kilometres (4.5 mi.) of track. Now covering almost 80 kilometres (50 mi.), the system combines attractive, clean facilities with fast service. It has been estimated that Toronto's rapid rail system can move 80,000 passengers per hour in and out of the downtown area, with more than 1.6 million fares collected on the average business day.
The north-south subway is in the form of a loop on the Yonge-University-Spadina line, with Union Station at the bottom and Downsview and Finch at the northern extremities. On the Bloor-Danforth line, east-west cars travel from Kennedy Road on the east to Kipling Avenue on the west. The Sheppard line offers east-west travel from Sheppard-Yonge Street in the west to Don Mills Road in the east. Though additional lines operate during rush hours, these should not be counted upon for sightseeing excursions. Subway operation hours are Mon.-Sat. 6 a.m.-1:30 a.m. and Sun. 8 a.m.-1:30 a.m.
Rapid Transit (RT) provides eastern connections from Kennedy Road to McCowan Station in the east end; plans have been approved to replace this by extending the Bloor-Danforth subway line. For additional information and schedules phone the Toronto Transit Commission, (416) 393-4000, or (416) 393-4636 for automated information; for lost and found phone (416) 393-4100.
Complementing the subway is a network of buses, trolley buses and streetcars. Bus routes connect with all subway stations and serve the entire area. Fares are $3.25 (three tokens or tickets $8.70, seven tokens or tickets $18.90), a weekly pass is $42.25; ages 65+ and local students with ID $2 (five tickets $9.75), a weekly pass is $33; ages 0-12 travel free.
On Saturdays, Sundays and holidays a single 1-day pass may be used as a family pass to cover the fares of two adults and up to four children/youths ages 0-18 or one adult and up to five children/youths ages 0-18. Tokens can be used on subways, buses and streetcars; tickets also can be used on all vehicles, but some automatic subway entrances accept only tokens. Tokens may be purchased at stations; tickets are available at convenience store ticket agencies throughout the city. Buses and streetcars accept only exact change, tickets or tokens, so be prepared. Transfers between subways and buses are free; always grab one on your way down to the train or from a streetcar or bus driver.
The provincial government operates Go Transit, a mass transit system for Greater Toronto. This train and bus system covers more than 11,000 square kilometres (4,247 sq. mi.), from Hamilton and Kitchener in the west to Newcastle and Peterborough in the east, north as far as Orangeville and Barrie and south to Niagara Falls; fares vary according to the distance traveled. For fare and schedule information phone (416) 869-3200 or (888) 438-6646.
Sales Tax
Ontario's Harmonized Sales Tax is 13 percent.
Police (non-emergency)
(416) 808-2222
Temperature
(416) 661-0123
Hospitals
St. Joseph's Health Centre, (416) 530-6000; St. Michael's Hospital–30 Bond St. Site, (416) 360-4000; Sunnybrook Health Sciences Centre–Bayview Campus, (416) 480-6100; Toronto East General Hospital, (416) 461-8272; Toronto General Hospital, (416) 340-3111; Toronto Western Hospital, (416) 603-2581.
Newspapers
The Toronto area offers several major daily newspapers: the morning Globe and Mail, the National Post, the Sun, the Star, the Toronto Daily News (English), Toronto Metro (English and French) and the Corriere Canadese (Italian). Toronto Life monthly magazine reports on restaurants, shopping and entertainment. Where Toronto has events, dining and shopping information. Now is a weekly magazine that provides information about city life, including movies, entertainment and events.
Radio
Toronto radio station 680 NEWS (680 AM) is an all-news station. Both CBC stations, Radio One (99.1 FM) and Radio Two (94.1 FM) are members of National Public Radio.
Visitor Information
Tourism Toronto 207 Queen's Quay W., Suite 405 TORONTO, ON M5J 1A7. Phone:(416)203-2600Toronto Convention & Visitors Association is open Mon.-Fri. 9-5. The call center is open Mon.-Fri. 8:30-6.
The Ontario Travel Information Centre, at Union Station, 65 Front St. W., also dispenses travel material and handles tourist needs; the center is open Mon.-Sat. 10-6 and Sun. noon-5, with extended hours June through August; phone (416) 314-5899.
Air Travel
Toronto Pearson International Airport (YYZ) is in nearby Mississauga and Billy Bishop Toronto City Airport (YTZ) is on the Toronto Islands.
Rental Cars
Several major rental car agencies serve the Toronto area. Be advised that in some cases you must be 25 or older to rent a car in Toronto. Car rental arrangements should be made before you depart. Your local AAA or CAA club can provide this assistance or additional information. Hertz, (800) 654-3080, offers discounts to AAA members.
Rail Service
Amtrak operates daily trains from Washington, D.C., New York and Chicago; phone (800) 872-7245. VIA Rail provides service to Canadian cities as well as to Buffalo, N.Y.; phone (888) 842-7245.
Buses
Daily bus service connects Toronto with all sections of Canada and with many cities in the United States. Buses arrive and depart the Toronto Coach Terminal, 610 Bay St., north of City Hall; phone (416) 393-7911.
Taxis
The initial fare is $3.25, $1.75 for each additional kilometre (.62 mi.), and 25c for every 29 seconds you spend waiting in traffic. Major cab companies are Arrow, (416) 233-1111; Beck, (416) 751-5555; Diamond, (416) 366-6868; and Metro, (416) 504-8294. Limousines often charge a flat rate for sightseeing excursions, more when you're just renting by the hour.
Public Transportation
Transportation is available by subway, Rapid Transit, bus, trolley bus and streetcar.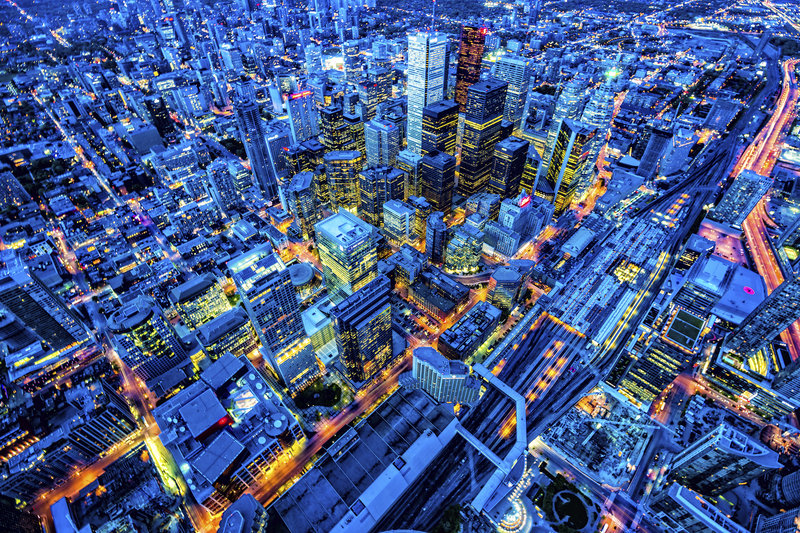 iStockphoto.com / mbbirdy
Essentials
Acquaint yourself with Toronto's architecture, history and neighborhoods on a guided or self-guiding city tour. Whether you want just an overview or prefer a themed tour, you'll see the city's blend of beautiful historic buildings and modern architectural design.
Be courageous and walk on the glass floor of the
CN Tower
(301 Front St. W.), which peers 342 metres (1,120 ft.) downward. The tamer crowd will be just as happy skipping the see-through floor and heading instead for Sky Pod, an observatory at 447 metres (1,465 ft.). The truly adventurous will take urban thrills to new heights at EdgeWalk, a hands-free walk around the circumference of the roof.
Tour the extensive estate and gardens of
Casa Loma
(1 Austin Terr., at Spadina and Davenport rds.), a 98-room castle on a hill overlooking Toronto. The owners only lived here a short while, but with such opulent surroundings, their stay was no doubt memorable.
Browse the produce, deli, gourmet food, clothing and gift stalls at St. Lawrence, a former industrial area (Front Street East and Jarvis Street), or at the eclectically ethnic outdoor Kensington (College, Dundas and Bathurst streets and Spadina Avenue) markets.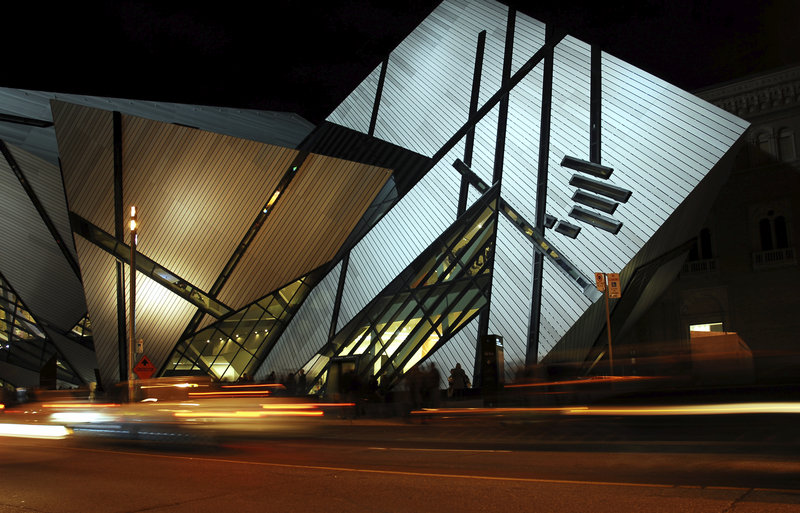 iStockphoto.com / peterspiro
Wander the
Royal Ontario Museum
(100 Queen's Park at Bloor St. W. and Avenue Rd.), which is filled with vast historical and cultural collections as well as temporary exhibitions. Highlights include items from ancient cultures, including China, Egypt and Greece; dinosaur exhibits; Canadian history; and European arms and armor.
See a show. With a theater scene ranking near those in New York, Chicago and London, a Toronto performance is sure to be a highlight of your stay. To save money, visit the T.O. Tix booth at Yonge-Dundas Square and you might be able to get half-price tickets on the day of the performance.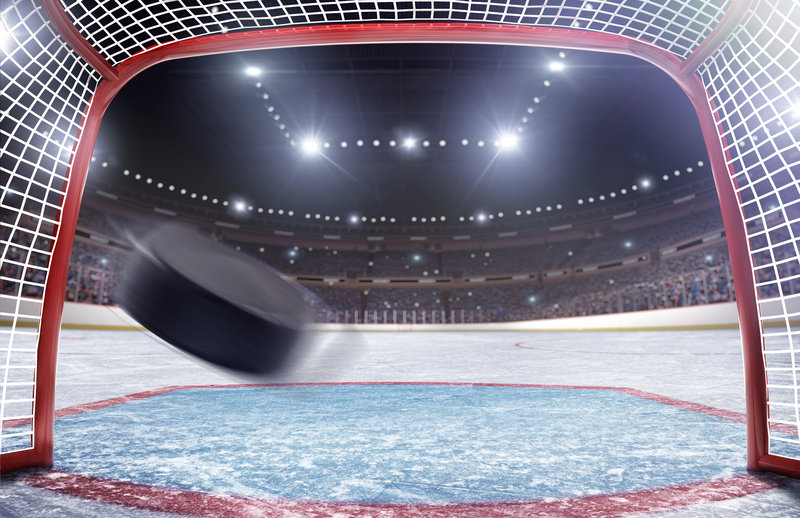 iStockphoto.com / Aksonov
What's a trip to Canada without some hockey? Visit the
Hockey Hall of Fame
(30 Yonge St.) to learn the history of the game, get close to the Stanley Cup and see why Canadians have such an affinity for the sport.
Spend a little while outdoors at
City Hall and Nathan Phillips Square
(Queen and Bay sts.), where you might catch a concert, farmers market or other special event in summer. This popular gathering spot includes a piece of public art by Henry Moore, a statue of Winston Churchill, the Peace Garden, a reflecting pool and a fountain. In winter, lace up your skates for ice-skating on that same pool that becomes an ice rink during cold weather. Regardless of the season, this square is always lively.
Whether you want to do some heavy-duty shopping or just look for a souvenir, make sure CF Toronto Eaton Centre (220 Yonge St.) is on your itinerary. Purportedly the largest mall in Toronto, more than 200 stores and restaurants under a glass ceiling guarantee an amazing selection in this beautiful setting on Yonge Street.
Sample some of Toronto's vibrant ethnic neighborhoods brimming with cafés, bakeries, markets, shops, bilingual street signs and international flags. Celebrate the city's multiculturalism in Greektown on the Danforth, one of two Little Italys and three Chinatowns, or in the Indian, Korean, Polish or Portuguese areas.
Children should enjoy
Toronto Island Park
(accessible from the Jack Layton Ferry Terminal at 9 Queens Quay W., at the foot of Bay St.). Ride a ferry to this quaint setting encompassing the islands lying just off the mainland. A children's farm, boardwalk, beaches, wading pools, a lagoon with waterfowl, and Centreville Amusement Park are some of the many activities and amenities offered. You'll notice there aren't any motor vehicles, making this a splendid place for outdoor enjoyment with all the charm of a previous era.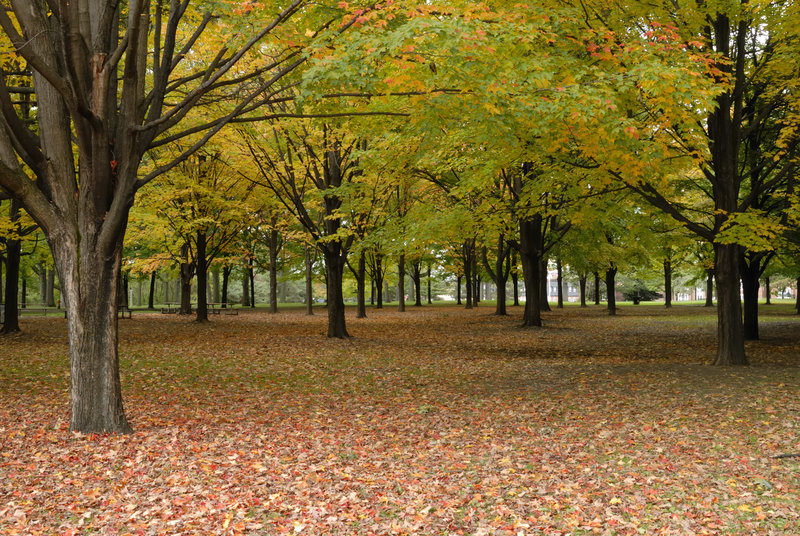 iStockphoto.com / DebraLee Wiseberg
Under 13
In addition to holding a hip foodie reputation, Toronto also impresses on the family front with a number of activities in or around the city that ought to keep everyone happy.
High Park
(Bloor St. W. and Parkside Dr.) in particular offers a great introduction. Featuring playgrounds partially designed by children, manicured gardens, a dog park, trails and even a mini-zoo, the city's largest public park showcases the natural side of Canada's most populous city.
There's a place for nostalgia, too. At Jack Layton Ferry Terminal (at 9 Queens Quay W., at the foot of Bay St.), adventurers big and small can take the ferry for a good time at
Centreville Amusement Park
. Though younger children are the target audience for the vintage 1907 carousel, paddleboats and miniature roller coasters at the amusement park, older kids should enjoy the island and plan to hit the sports areas to bike or play volleyball or baseball.
Inspired by the Japanese cherry trees in the park or the serene waters? The
Art Gallery of Ontario
(317 Dundas St. W. in Grange Park) should allow budding artists to create one-of-a-kind works as well as learn about famous artists and their techniques, especially during the museum's Family Sundays program.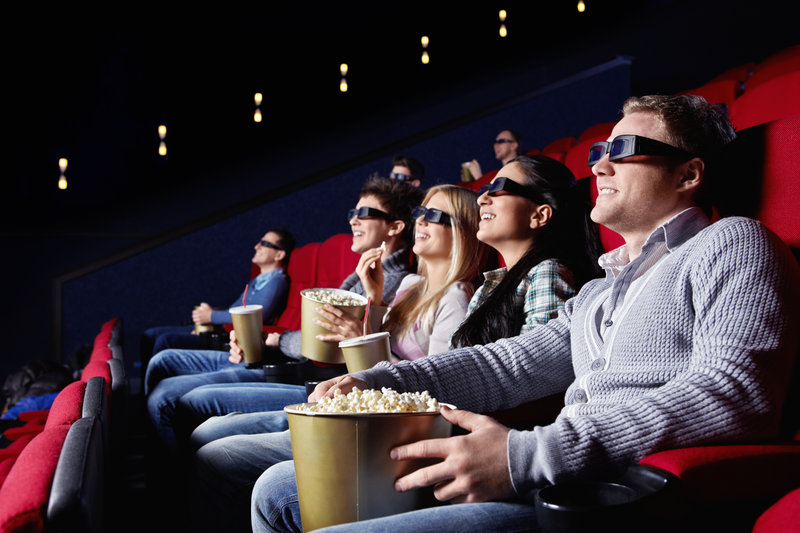 Deklofenak / Shutterstock.com
The
Ontario Science Centre
(770 Don Mills Rd. at Eglinton Ave. E.) rocks. Visitors can uncover Rocks 'n' Minerals and participate in "learn-through-play" KidSpark among other popular exhibits. Those needing a break—a possibility with the number of hands-on experiments and projects available—should continue their learning experiences inside the planetarium and/or the IMAX with a large dome screen.
Teens
When in Canada, do as the Canadians, and that extends to the country's national (winter) sport: Hockey. The
Hockey Hall of Fame
(30 Yonge St.) not only arms sports fanatics with enough facts and memorabilia to make their heads spin but also offers interactive exhibits detailing the sport's history and memorable games, including the opportunity to be a hockey broadcaster. Not a fan? The museum and hall of fame allows visitors to work it all out by taking a shot with a real puck at a virtual goaltender.
Sometimes all that's really needed is a cool place to hang out. Shoppers and foodies in the bunch will want to grab a bite at Kensington Market (bordered by Spadina Ave. and Dundas, Bathurst and College sts.).
For a traditional theme park and water park, teens will want to venture outside the city's bounds to
Canada's Wonderland
(9580 Jane St. in Vaughan) to experience more than 200 rides and attractions, including roaring roller coasters, a water park and theater productions. There's even a chance to meet Snoopy and other Peanuts characters!
All Ages
The
CN Tower
(301 Front St. W.) in Toronto is iconic for a reason. Gorgeous views combined with plenty to do (especially if you brave the EdgeWalk) equal an epic time. Revolving
360 The Restaurant at the CN Tower
provides a perfect spinoff.
Ripley's Aquarium of Canada
(288 Bremner Blvd.) allows visitors a chance to learn about some 16,000 aquatic creatures. Along the way, one can see saltwater and freshwater galleries, including one reflecting the Great Lakes basin; touch exhibits for horseshoe crabs, sharks and rays; an underwater tunnel that's the largest in North America; and regular dive shows.
An up-close view, however, can be found in the Harbourfront neighborhood at Queens Quay, where vessels regularly depart on sightseeing cruises. In addition to learning about Toronto's environment, passengers will get to see the city's sights. All of these showcase the sights but with their own spin. They include
Toronto Harbour Tours
(Pier 6, 145 Queens Quay W. at the foot of York St.) that features skyscrapers and the surrounding islands,
The Tall Ship Kajama
(Queens Quay W. at Lower Simcoe St.) that's a historic schooner with a cannon, and
Mariposa Cruises
(Queens Quay and York St.) that features a narrated dinner to top off the day.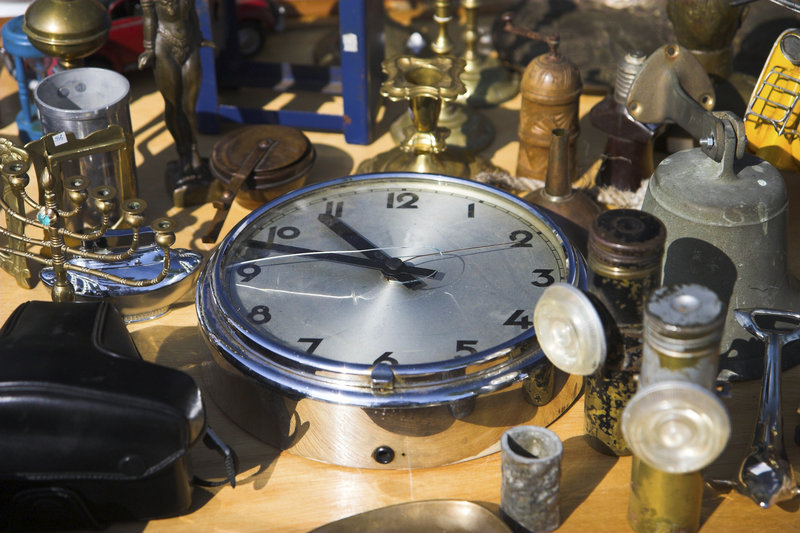 iStockphoto.com / christiannpedersen
Shopping
Shopping in cosmopolitan Toronto is a delight. You can spend a little, or you can spend a lot—it all depends on where you go and what you're looking for. In addition to the requisite malls, markets and specialty districts, this international city is blessed with an array of exclusive shops with creations by fashion's elite as well as an assortment of ethnic areas where bargains abound.
And, although the concept is not unique to Toronto, the city's maze of subterranean shopping concourses, is certainly one of the largest. Known as PATH, Toronto's downtown arcade has 28 kilometres (17 mi.) of walkways leading to approximately 1,200 retail outlets, services and entertainment destinations. The system links department stores, subway and train stations, hotels, attractions, sports venues, office towers and garages, providing an escape from the extremes of Toronto weather. Color-coded PATH signs denote access points, with each letter indicating a compass direction: the red P represents south, the orange A shows the way west, the blue T designates north and the yellow H east. So, if you're up for a hike, you can negotiate the underground network of walkways and trek from Union Station to the Eaton Centre without setting foot outdoors.
After a meal at the Hard Rock Cafe, 279 Yonge St., stop by the Rock Shop for a variety of rock and roll memorabilia; phone (416) 362-3636.
Antiques
Should you be in the market for antiques, a good place to start your quest is Toronto Antiques on King, in the heart of Toronto's theater district between the Princess of Wales and Royal Alexandra theaters at 284 King St. W. This collection of antique dealers under one roof brings together shops specializing in everything from fine furniture to antique rugs, estate jewelry and Canadian art—one-stop shopping, so to speak.
You might have to do some digging, but treasures can be discovered in the North Market building at the St. Lawrence Market on Front Street. More than 120 merchants and vendors congregate here on Sundays year-round to display their vintage wares and collectibles. And, although this might be a long shot, if you happen to be in the city on a Canadian holiday, you'll definitely want to check out Toronto's longest running antique show, the Heritage Antique Market. More than 70 dealers from Ontario and Québec set up shop at the Centerpoint Mall; offshoots of this show include the Heritage Monthly Antique Market, which operates one Sunday each month at Cloverdale Mall in Etobicoke, and the Antiques at the Grand Luxe events, which take place four times a year at the Grand Luxe Event Boutique on Bayview Avenue and also has vintage clothing and accessories.
Other areas where antique shops seem to proliferate include the section of Yonge Street near the Rosedale subway station and the Leslieville area, spread along Queen Street E. The latter is especially known for furniture bargains. Mirvish Village, on Markham Street near Bathurst, is a cluster of Victorian homes repurposed as arts and crafts galleries, bookstores, specialty stores and vintage clothing shops.
Malls
Without a doubt the city's mall of malls is CF Toronto Eaton Centre and a $400 million redevelopment has made it even better. Anything that covers two entire city blocks and can be accessed from two different subway stations (Dundas and Queen) is a force to be reckoned with. This huge shopping center with its soaring glass ceiling doesn't disappoint. Designed to resemble the Galleria Vittorio Emanuele II in Milan, Italy, Eaton Centre is an attraction in its own right with more than 250 shops, restaurants and services. In addition to Canadian shops you'll find familiar names such as Abercrombie & Fitch, Banana Republic, H&M, Nine West, Old Navy and Williams-Sonoma, and it now houses Canada's first Saks 5th Avenue; Nordstrom opened here as a flagship location in September 2016. What you won't find is an Eaton's; that home-grown retailer was taken over by Sears in 1999 before Sears itself was replaced by Nordstrom. An interesting mall feature is a mobile-like sculpture of a flock of Canadian geese in flight suspended from the glass galleria.
A skywalk over Queen Street connects Eaton Centre with another venerable Canadian retailer. The Simpsons department store that anchored that intersection for years was part of the chain acquired by the Hudson's Bay Company and is now known as Hudson's Bay.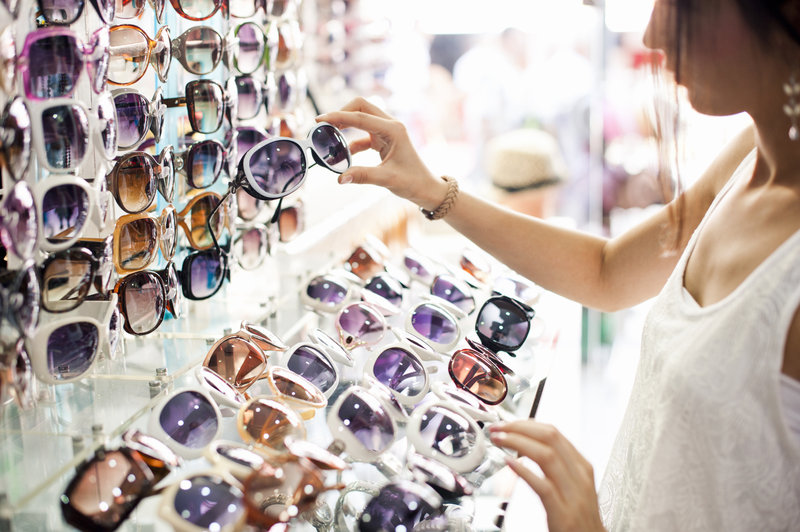 iStockphoto.com / UygarGeographic
In west Toronto the Dufferin Mall has more than 120 stores and farther north on Dufferin, just south of the 401, is the upscale 250-store Yorkdale Shopping Centre. Even more upscale is Hazelton Lanes on Avenue Rd. in Yorkville, strong on designer fashions and home décor. Sherway Gardens, farther out at Etobicoke, has a good range of stores and a pleasant ambience (for a mall).
Markets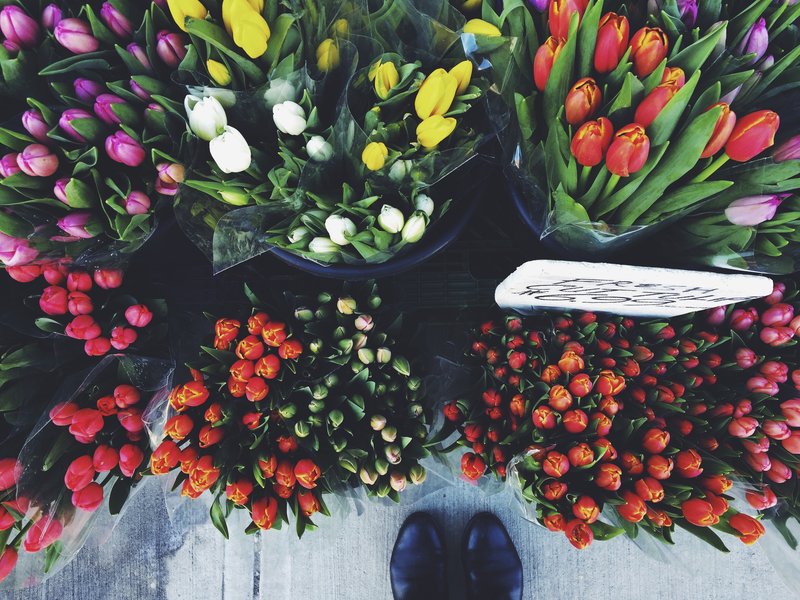 iStockphoto.com / katyenka
The historic St. Lawrence Market at Front Street E. and Jarvis is actually two buildings, the South St. Lawrence Market and the North St. Lawrence Market. The South St. Lawrence Market, the building that Torontonians have come to since 1901 to shop for fresh fruits and vegetables, meat, fish, baked goods and dairy products, actually served as Toronto's first city hall 1845-99. More than 50 stalls on two levels of this brick building are still occupied by vendors whose cases brim with prime meats, produce and cheeses. Other merchants offer gourmet accompaniments, flowers, teas and coffees and specialty items. A foodie could spend hours here in rapturous delight savoring the wonderful aromas and the choices to be made. The market is open Tuesday through Saturday, though it's at its busiest on Saturday when it opens at 5 a.m. On Saturdays farmers add to the mix, bringing meats and produce to the North St. Lawrence Market, just across the street.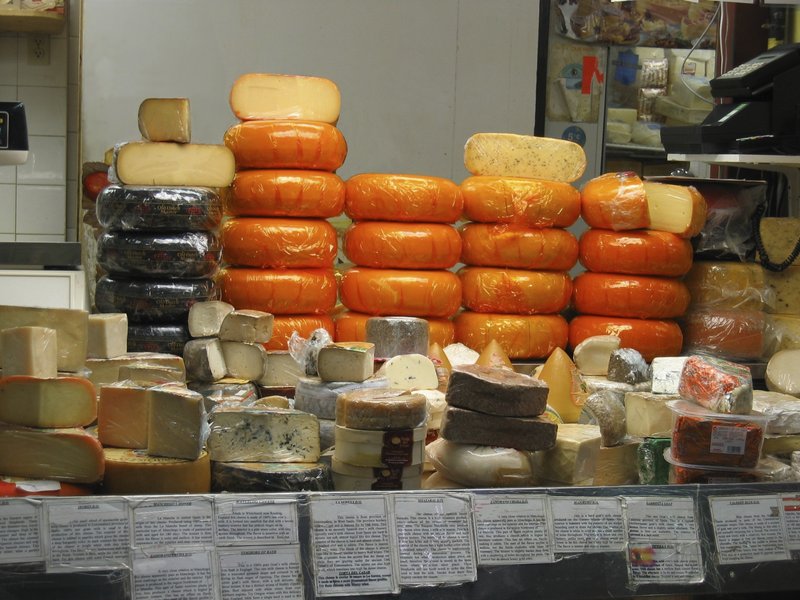 iStockphoto.com / MaryMarin
Another market that had its beginnings in the early 1900s is Kensington Market, which differs from the St. Lawrence in that it is not confined to a building, but rather covers a geographic area. Roughly bounded by College, Dundas and Bathurst streets and Spadina Avenue, the neighborhood has welcomed succeeding waves of immigrants, beginning with Jews from Russia and Poland and followed by new residents from Portugal, the Caribbean, India and the Far East—a true representation of Toronto's diversity (the market, in fact, borders Toronto's Chinatown). The result is a colorful hodge-podge of narrow streets with ethnic cafés and open-air stands proffering meats, produce and clothing. The area has a funky, bohemian feel, enhanced by brightly painted row houses that have been converted into shops selling discount fashions; Kensington Street in particular, has sidewalks lined with racks of vintage goods for sale.
The newly rebuilt plaza in front of Union Station, on Front Street, hosts an outdoor food market in July and August featuring around 30 artisan food producers.
The Evergreen Brick Works, 550 Bayview Ave., is a complex of restored brick factory buildings offering a welcome center, various gardens, bicycle rentals, winter ice-skating, special events, classes, a garden market and a farmer's market; phone (416) 596-1495 or (888) 426-3138.
Outlets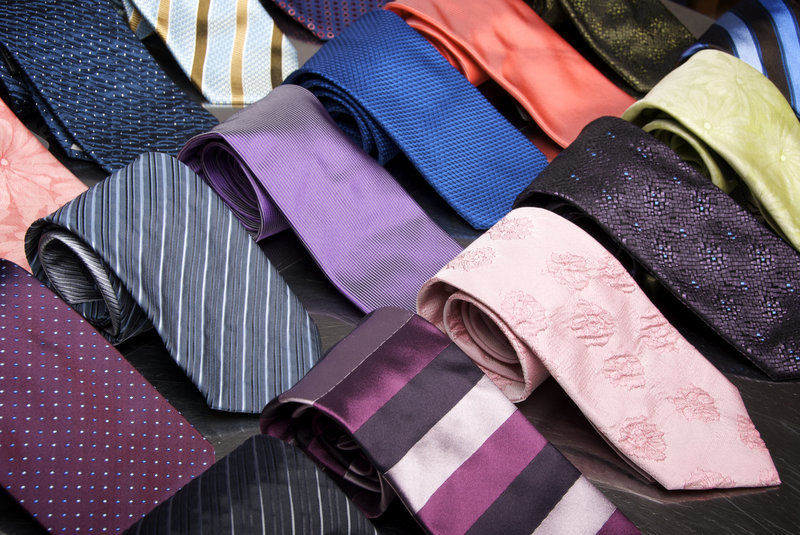 iStockphoto.com / PeskyMonkey
Two true outlet centers can be found in Toronto suburbs. Dixie Outlet Mall, not far from the airport at Dixie Road and Queen Elizabeth Way in Mississauga, has more than 150 retail outlets. You can shop 'til you drop at stores representing Levi's, Nine West, Sears and Winners. Or, you can head to Vaughan Mills, just north of the city in Vaughan, where more than 260 outlets include Bass Pro Shops Outdoor World; Calvin Klein; The Children's Place; LACOSTE; Tommy Hilfiger; and Toys 'R' Us/Babies 'R' Us.
Specialty Districts
If you're looking for trendy designer fashions, the place to be is Bloor-Yorkville, one of Toronto's most prestigious shopping areas. Centering on Bloor Street W. and the few blocks north and south between Yonge Street and Avenue Road, this is haute couture central. Among the upscale shops lining Bloor Street are Cartier, Chanel, Hermès, Gucci, Hugo Boss, Louis Vuitton, Prada, Tiffany & Co. and Vera Wang. Yorkville, a quiet village in the 1800s and a hippie hangout in the 1960s, retains its Victorian masterpieces, though the residences have been restored and are now occupied by eclectic boutiques and outdoor cafés.
A shopping spree in Bloor-Yorkville must include a visit to Holt Renfrew, Canada's equivalent of Saks Fifth Avenue. The chain's flagship store on Bloor Street features items by design legends such as Balenciaga, Christian Dior, Dolce & Gabbana, Donna Karan, Michael Kors, Nina Ricci, Oscar de la Renta, Roberto Cavalli and Versace.
Also part of Bloor-Yorkville is Yorkville Village, the renovated and enlarged but equally upscale incarnation of the former Hazelton Lanes shopping center, off Yorkville Avenue between Hazelton Avenue and Avenue Road; and Manulife Centre at Bloor and Bay streets, with more than 50 boutiques, restaurants and services.
A visit to Toronto would be incomplete without experiencing the city's ethnic neighborhoods, whether you're seriously shopping for that unique item or just browsing and soaking in the sights and sounds. Chinatown, which abuts Kensington Market and is centered on Spadina Avenue between College and Queen streets, is in itself multicultural, encompassing immigrants not just from China but also those from Hong Kong, Taiwan, Vietnam, Pakistan and India. Shops, mostly small store-front affairs, spill out onto the street offering clothing and souvenirs at bargain prices; hand-lettered signs proclaim the best deals. Restaurants tempt prospective diners with enticing aromas and specials posted in windows.
Although Little Italy, College Street between Bathurst and Ossington, and Greektown, Danforth Avenue between Chester and Jones, are perhaps best known for their dining and nightlife options, both are fine shopping destinations as well. Boutiques mingle with trattorias and bars in Little Italy, which is now also home to other nationalities. Greektown, in addition to its cafés and clubs, is recognized for its home décor and trendy clothing shops. Colorful street signs in both districts proudly remind you of your location.
Queen Street West, roughly between University and Spadina avenues, is a hip shopping area with an up-to-the-minute vibe. It includes The Fashion District, housing more than 20 Canadian designers. As you go further west on Queen Street, the shopping becomes even more edgy and avant-garde. This area, called West Queen West, is where you'll find retro shops, galleries, restaurants and bars.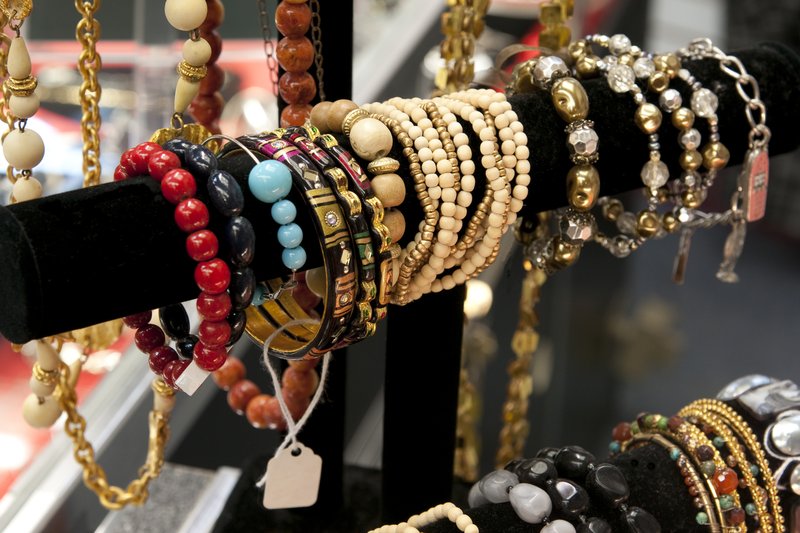 iStockphoto.com / Michael Czosnek
Newer on the shopping and nightlife scene is the Distillery District, more than 40 Victorian buildings from the former Gooderham & Worts Distillery, many dating to the mid-19th century. Not far from the downtown waterfront on Mills Street, the rack and tank houses, cooperages and warehouses now contain design shops, galleries, performing arts venues, restaurants and coffee shops.
A stroll along the Lake Ontario waterfront is a pleasant way to combine shopping and splendid views of the harbor, especially on the completely rebuilt Queen's Quay section with its new waterfront promenade, upgraded Martin Goodman Trail and wider granite sidewalks on the street side. Queens Quay Terminal, 207 Queens Quay W., has a variety of specialty shops, including an extensive collection of Canadian crafts and art objects.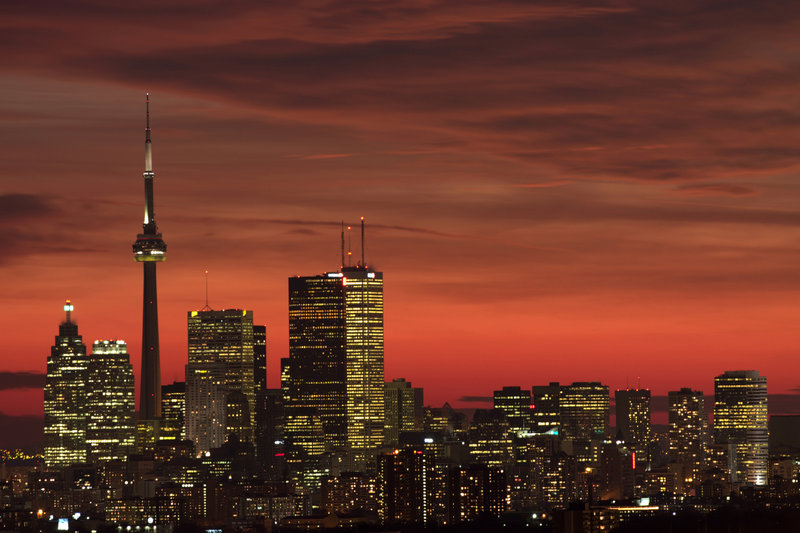 iStockphoto.com / noticelj
Nightlife
Cheers! You're sure to find the perfect spot in Toronto's bustling after-dark scene to quaff a few brews, relax in a classy lounge, catch up-and-coming comedians, dance the night away or mellow out to some cool jazz.
Bars
One of the more lively after-hours spots in Toronto is Little Italy. The heart of this colorful area is College Street, in particular the stretch between Euclid Avenue and Shaw Street, where outdoor cafes, restaurants and bars vie for attention.
The College Street Bar, at No. 574, has gained and maintained a good reputation for more than 20 years for its cozy and relaxed atmosphere, cocktails and microbrews, and top-notch live music that has been known to include international big names. Phone (416) 533-2417.
Not far from Little Italy in the funky Kensington Market area just south of College Street is Supermarket, a casual restaurant/bar at 268 Augusta Ave. Choose from a grocery list of after-dinner entertainment which, depending on the evening, might include a DJ, live band, comedy act or book reading. Go with a group of family or friends and share a pre-show tapas-style meal chosen from Supermarket's Asian fusion selections. Phone (416) 840-0501.
Cocktail Lounges
For a quiet evening in classy, upscale surroundings you can't beat the Roof Lounge, on the 18th floor of the Park Hyatt Toronto at Avenue Road and Bloor Street W. in trendy Yorkville. In winter its comfy sofas and warm fireplace are an inviting combination, and in summer the outdoor terrace is a great place for a cosmopolitan or martini while enjoying the views of the nearby ROM Crystal or the city skyline and CN Tower in the distance; phone (416) 924-5471.
iStockphoto.com / AleksandarNakic
The Library Bar at the Fairmont Royal York, directly across from Union Station near the harbor, exudes a similar feel. High ceilings, dark wood paneling, elaborate drapes and deep red walls lined with bookshelves set a distinctly clubby mood. The bar is noted for its classic cocktails and (so the hotel claims) the best martinis in Toronto. Phone (416) 368-2511.
Comedy Clubs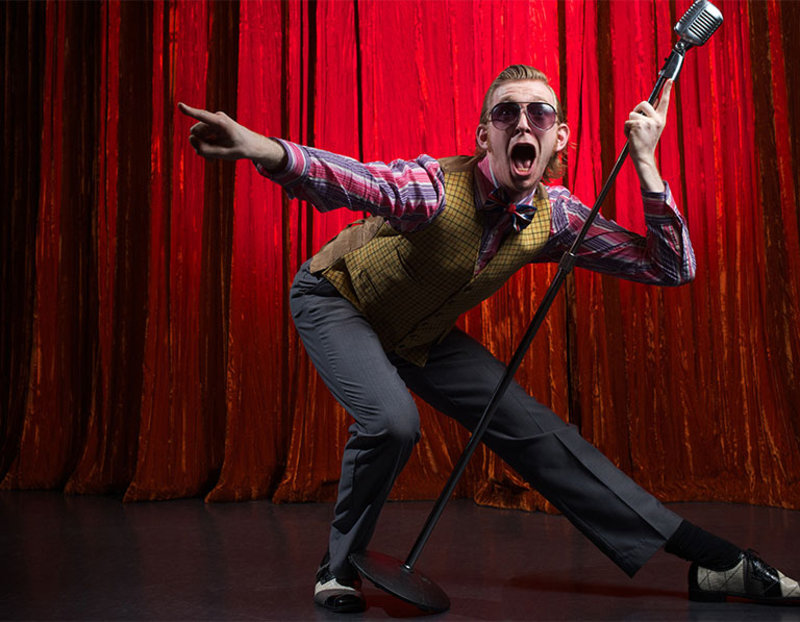 Nazarino / Shutterstock.com
Canadian comedians Dan Aykroyd, John Candy, Eugene Levy, Andrea Martin, Mike Myers, Gilda Radner and Martin Short all honed their comedic skills on the stage at The Second City, 51 Mercer St. The comedy club, which opened in 1959 and begat the memorable "SCTV," still cranks out the laughs with improv sets, revues and comedy sketches. Phone (416) 343-0011.
You can catch stand-up routines by professional comedians Wednesday through Saturday and amateurs on Tuesday nights at Yuk Yuk's, 224 Richmond St. W. This Canadian comedy club chain is where funnymen Jim Carrey and Howie Mandel got their starts. Phone (416) 967-6431.
Dance Clubs
You can dance to the wee hours at clubs throughout Toronto. The Mod Club Theatre (usually just referred to as the Mod Club) at 722 College St. in Little Italy attracts a diverse crowd to listen to indie bands and dance to DJs spinning rock, retro and Britpop. Phone (416) 588-4663.
iStockphoto.com / gilaxia
For a classy, glitzy dance club experience stop in at Musik Box on a Saturday night. Here you can dance the night away under a glass dome in this historic building at 15 Saskatchewan Rd. in Exhibition Place. While drinks can run a little high, this is one dance club that is considered top notch for both locals and visitors alike. Phone (416) 595-9998.
Cool and artsy, Everleigh, at 580 King St. W., is a fun club with an eclectic taste in music, from Top 40 to retro to new local and international performers. Original art and imaginative design features draw the eye while the dance floor beckons the feet. Phone (647) 907-6673.
In the Entertainment District, Uniun, at 473 Adelaide St. W., is where technological wizardry casts bright (LED) light shows and state-of-the-art sounds over the huge metal beams of the old building. International and local DJs are featured. Phone (416) 603-9300.
Jazz and Blues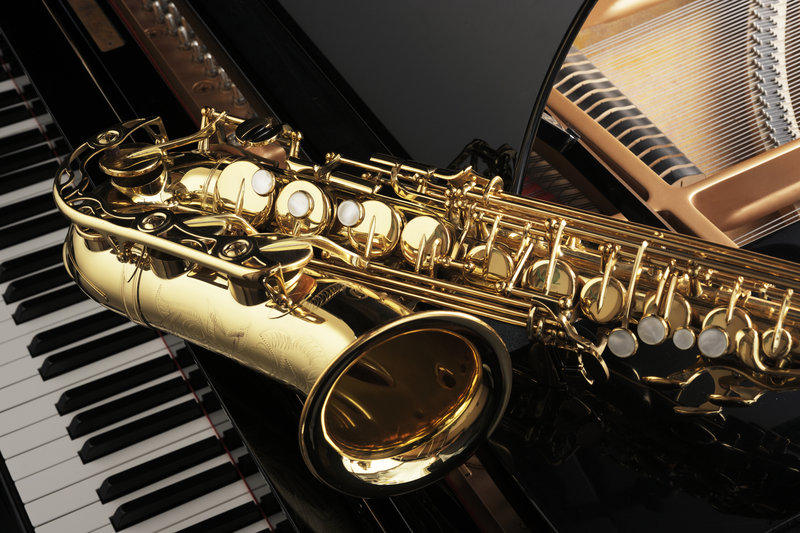 Horiyan / Shutterstock.com
Swing on over to The Rex Hotel Jazz & Blues Bar at 194 Queen St. W., where you can catch some jazz any night of the week. This casual nightspot, which has been around since the 1980s, is where you'll find top Canadian performers as well as up-and-comers. The décor is decidedly low-key, the drinks reasonable and the vibe cool. Phone (416) 598-2475.
Jazz, swing and boogie-woogie blues are on tap nightly at the Reservoir Lounge , on the lower level at 52 Wellington St. E. This is as close to New Orleans as you'll get in Toronto. Come early, claim a table and enjoy a meal; the music generally starts around 9:30. Phone (416) 955-0887.
Pubs
Maybe it's a result of the city's British heritage, or the fact that Torontonians just love beer. Regardless, there's certainly no lack of pubs and taverns in which to quench your thirst.
iStockphoto.com / AleksandarNakic
You can enjoy some live music with your microbrew at C'est What, where more than 3 dozen craft beers are on tap. This local favorite is in the cellar of a historic building at 67 Front St. E., near the St. Lawrence Market. Phone (416) 867-9499. You'll find a younger crowd at Madison Avenue Pub ("the Maddy"), near the University of Toronto at 14 Madison Ave. in the part of town known as The Annex. This watering hole is actually three Victorian houses where multiple levels contain six pubs, 12 bars, five patios, 50 TVs, a sports lounge and an assortment of pool tables. As big as the Maddy is, it can be extremely crowded on weekends. Phone (416) 927-1722.
There's a great laid-back atmosphere at the Victory Café (aka "The Vic"), an English-style pub at 581 Markham St. in Mirvish Village, largely due to the loyal local clientele, the range of craft beers and good food, and its support for local food producers, artists, poets and musicians. Phone (416) 516-5787.
Tip a pint or two of Guinness at the Irish Embassy Pub, in an 1873 bank building in the Financial District at 49 Yonge St. The pub, which retains the old bank's traditional façade, arched windows, vaulted ceilings and columns, draws a somewhat upscale crowd. Phone (416) 866-8282. A more typical version of an Irish pub can be found at Dora Keogh, 141 Danforth Ave. The friendly surroundings include an inviting wood-burning fireplace, hardwood floors, wooden stools and Celtic music on Thursdays and Sundays—the perfect backdrop for your pint of stout. Phone (416) 778-1804.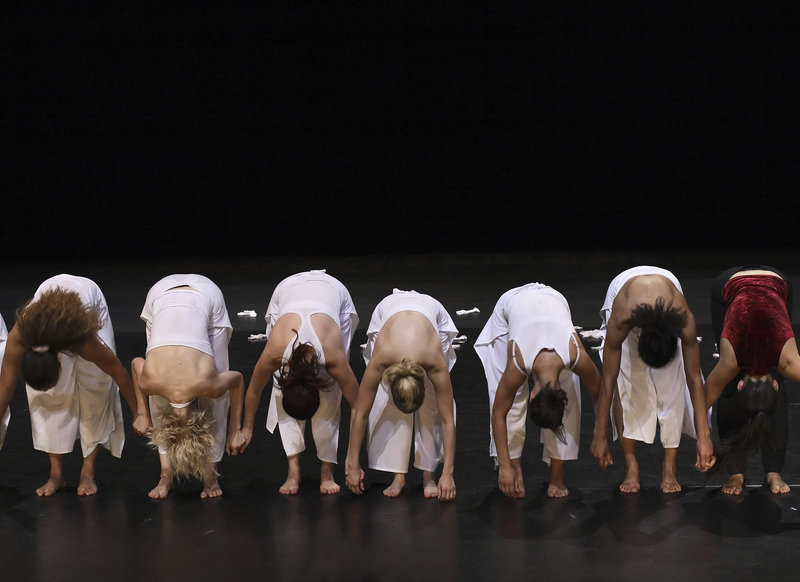 Performing Arts
Home to more than 200 professional theater and dance companies, Toronto claims to be the third largest live theater center in the English-speaking world, after London and New York. More than 10,000 performances are offered each year at more than 90 venues, and productions average 75 a month.
Dance
Founded in 1951, the National Ballet of Canada, with more than 60 dancers, is one of the largest troupes in North America. Performances are held winter through spring at the Four Seasons Centre for the Performing Arts, Queen Street and University Avenue; phone (416) 345-9686 for information, (416) 345-9595, (866) 345-9595 or Ticketmaster at (855) 985-5000 for tickets.
The Toronto Dance Theatre, with a modern repertoire, is best known for its bold and beautiful choreography. Performances are given at the 450-seat Fleck Dance Theatre, 207 Queens Quay W., in the Queen's Quay Terminal at Harbourfront Centre, and at the company's own Winchester Street Theatre in Cabbagetown, which it shares with the School of Toronto Dance Theatre. For either venue, phone (416) 967-1365 for information and tickets.
Film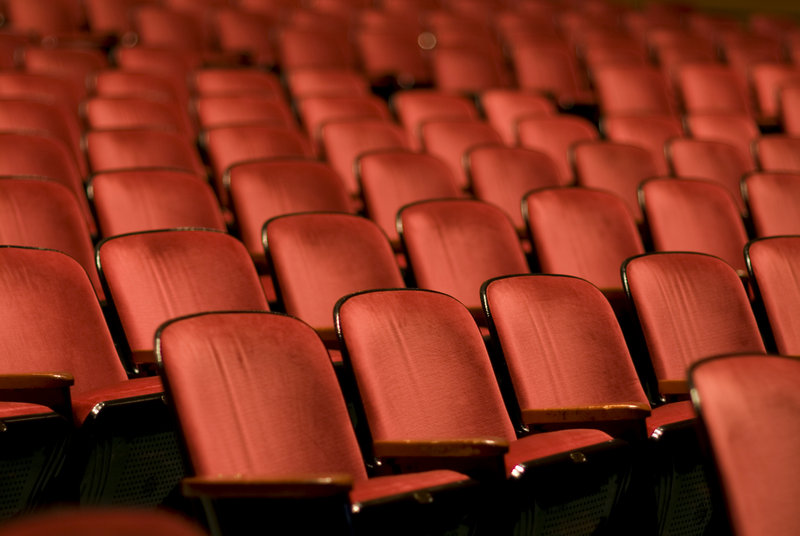 iStockphoto.com / Kirby Hamilton
As the third-largest television and film production center in North America and the home of the Toronto International Film Festival, the city plays host to a wealth of screenings each year. Retrospectives and thematic showings can be seen at the following: Bloor Hot Docs Cinema, 506 Bloor St. W., (416) 637-3123 and the Fox Theatre, 2236 Queen St. E., (416) 691-7335 for information or (416) 691-7330 for recorded film listings.
Music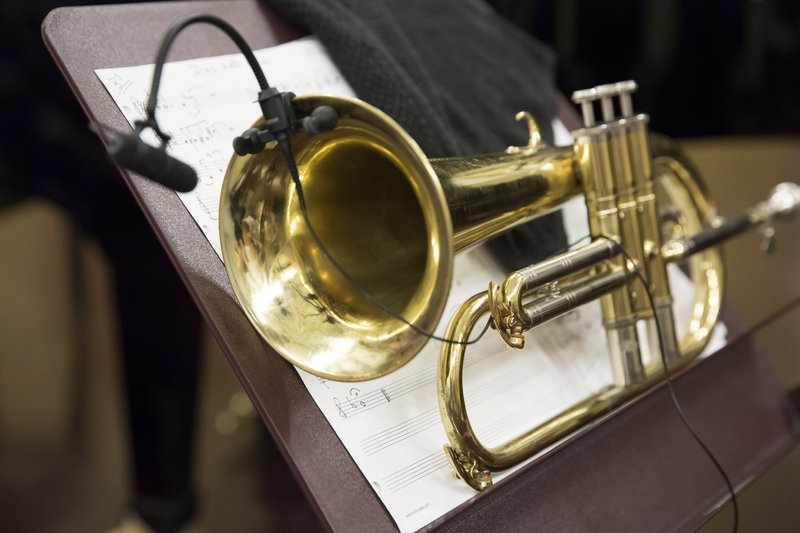 One of Canada's foremost ensembles, the Toronto Symphony Orchestra, performs September through June in front of more than 260,000 attendees; phone (416) 598-3375. The orchestra also performs frequent concerts on CBC radio. The Toronto Mendelssohn Choir, with 180 members, has been in existence since 1894. They performed much of the choral music for the movie "Schindler's List." Both groups perform at the 2,800-seat Roy Thomson Hall, 60 Simcoe St.; phone (416) 598-0422 for information; for tickets contact RCM Tickets, phone (416) 408-0208.
Summer concerts are presented at the Canadian National Exhibition Bandshell, Kingswood Music Theatre at Canada's Wonderland in Vaughan, Nathan Phillips Square, Molson Canadian Amphitheatre at 909 Lake Shore Blvd. W. and in city parks. In the Toronto Music Garden, 475 Queen's Quay W. between Bathurst Street and Spadina Avenue, the Summer Music season, July through mid-September, features free classical and world music performances on Sunday afternoons and Thursday evenings. Phone the Harbourfront Centre, (416) 973-4000, for information.
Special concerts are presented throughout the year at the Air Canada Centre and Rogers Centre as well as at Massey Hall, 178 Victoria St., and Convocation Hall, on the campus of the University of Toronto.
Opera
The Canadian Opera Company is the largest producer of opera in Canada, presenting seven fully-staged productions each season. Its performances of the classics, with occasionally more adventurous fare, take place September through June. Home stage is the Four Seasons Centre for the Performing Arts, Queen Street and University Avenue. Opera enthusiasts have enjoyed performances by such visiting divas as Joan Sutherland, Marilyn Horne and Martina Arroyo. For information about performances phone (416) 363-6671; for tickets phone (416) 363-8231 or (800) 250-4653.
The Toronto Operetta Theatre specializes in lighter fare at the St. Lawrence Centre for the Arts, 27 Front St. E.; for information phone (416) 922-2912 and for tickets (416) 366-7723 or (800) 708-6754.
Theater
"Broadway North," as Toronto sometimes is called, can be counted among the best cities in North America for live theater, ranking with New York City and Chicago. Venues are numerous and varied—some sleek and modern, others classically revived.
The Sony Centre for the Performing Arts, 1 Front St. E., reflects the cultural richness of Toronto through presentations of concerts and a variety of stage productions including Broadway musicals; phone (416) 368-6161 for information or Ticketmaster at (855) 985-5000 for tickets.
The Main Stage Theatre at the Toronto Centre for the Arts, 5040 Yonge St., stages classic and contemporary musicals such as Cole Porter's "Anything Goes" and "Rent." For performance information phone (647) 558-1819; for tickets phone Ticketmaster at (855) 985-5000.
The restored Royal Alexandra Theatre, 260 King St. W., presents scintillating theater and treats the audience to the finest of amenities—plush carpeting and gilded embellishments amid cherry wood and marble surroundings. Just a few doors away at 300 King St. W. is the 2,000-seat Princess of Wales Theatre. One of the city's most beautiful buildings is the Ed Mirvish Theatre, a once-spirited vaudeville showplace at 244 Victoria St. Phone (416) 593-0351 for information about all three theaters, or TicketKing at (416) 872-1212 or (800) 461-3333 for tickets.
Built in 1913, the elegant Elgin and Winter Garden Theatre Centre, 189 Yonge St., continues to impress patrons with top-notch theater; phone Ticketmaster at (855) 985-5000. Tours, offered on Thursday and Saturday, include both theaters, the lobbies and lounges, a backstage exhibit and a dressing room from the vaudeville era; phone (416) 314-2871 for tour information.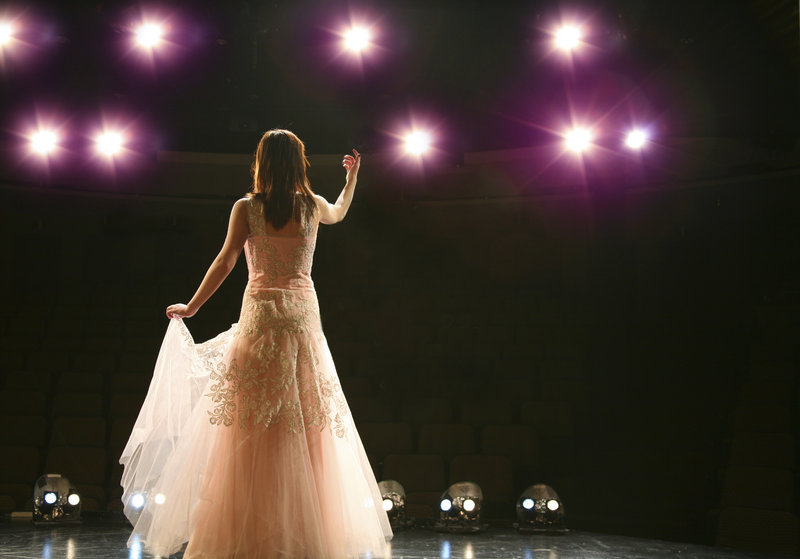 iStockphoto.com / goodynewshoes
The St. Lawrence Centre for the Arts, at the corner of Front and Scott streets, contains the 875-seat Bluma Appel Theatre and the smaller Jane Mallet Theatre. Each presents a variety of contemporary and classical productions infused with the talents of the ingenious Canadian Stage Company. For more information phone (416) 366-1656; for tickets phone (416) 366-7723 or (800) 708-6754.
The Factory Theatre, 125 Bathurst St., is known for showing original Canadian works; phone (416) 504-4473 for information or (416) 504-9971 for tickets. Wildly innovative plays are offered at the Tarragon Theatre, 30 Bridgman Ave.; phone (416) 531-1827.
More stage productions are offered at the Hart House Theatre, 7 Hart House Cir., on the University of Toronto campus, (416) 978-8849; and Theatre Passe Muraille, 16 Ryerson Ave., (416) 504-7529.
The cast of the Young People's Theatre, 165 Front St. E., offers a variety of performances intended for children; phone (416) 363-5131 for more information or (416) 862-2222 for tickets.
Ticketmaster handles tickets for most of Toronto's major theaters; phone (416) 985-5000. Half-price tickets to professional performing arts events in the Toronto area are available on the day of the performance from the T.O. TIX booth in Yonge-Dundas Square at 1 Dundas St. E.; phone orders are not accepted. The booth is open Tuesday through Saturday noon-6:30; tickets for Sunday and Monday performances are sold on Saturday. Advance full-price tickets also can be obtained from the Toronto Alliance for the Performing Arts for many smaller non-profit theater companies or some out-of-town theaters; phone (416) 536-6468. The same phone number gives recorded information about available shows.
Toronto is a major center for radio and television production. For free tickets to Canadian Broadcasting Corporation shows phone (416) 205-3311.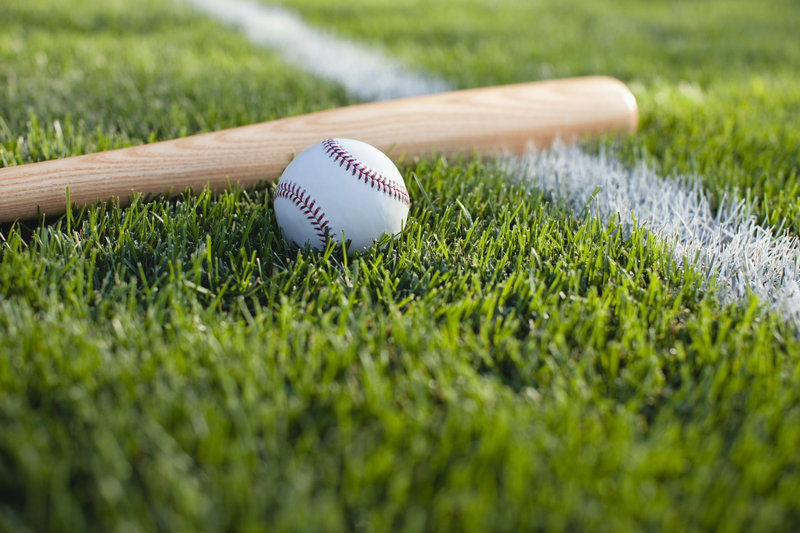 iStockphoto.com / Willard
Sports & Rec
No matter the season, there is almost always a game to be enjoyed, whether it's basketball, baseball, football, hockey, lacrosse or soccer. Toronto sports fans feel there are no better places than the retractable-roofed Rogers Centre, 1 Blue Jays Way, and the high-tech Air Canada Centre, 40 Bay St.
Public recreational facilities in Toronto include beaches; a campground; golf courses; ice-skating rinks; ski, snowboard and skateboard facilities; swimming pools and tennis courts. City parks are ideal for a variety of activities, and the Toronto Islands, accessible by ferry, are favored for outdoor fun any time of year.
Baseball
The Toronto Blue Jays, with consecutive World Series wins 1992-93 and a place in the playoffs in 2015, play at Rogers Centre from April through September. For information phone (416) 341-1000; for tickets phone (416) 341-1234.
Basketball
The NBA's Toronto Raptors have home-court advantage at the Air Canada Centre during their playing season, October to mid-April. For general information phone (416) 366-3865; for tickets phone Ticketmaster (855) 985-5000.
Football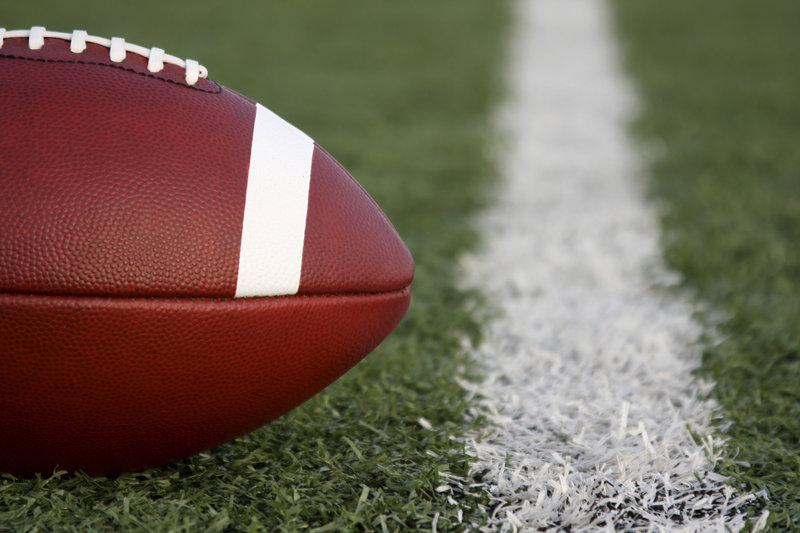 There are some differences between U.S. and Canadian football—Canada has a slightly larger playing field with larger end zones and plays the game with three downs instead of four. Zealous fans cheer the Canadian Football League's Toronto Argonauts to victory at the 300,000-capacity BMO Field from June through October. For information phone (416) 815-5982; for tickets phone Ticketmaster at (855) 985-5000.
Hockey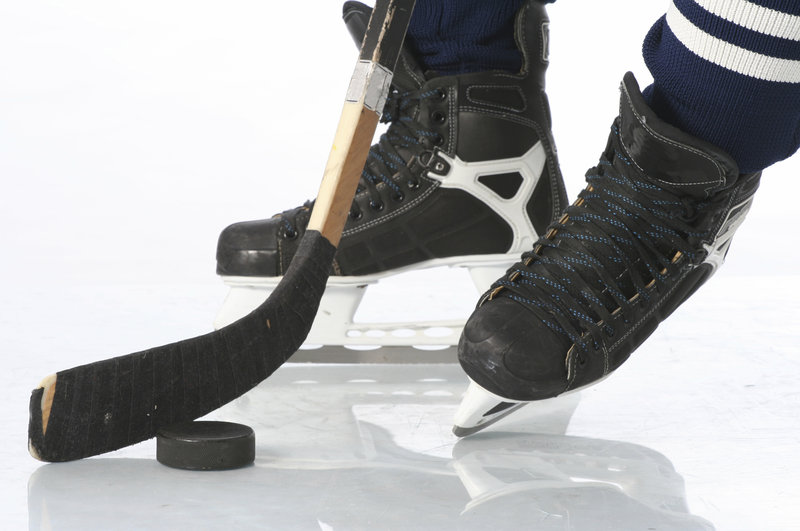 Toronto fans love hockey so much that their Toronto Maple Leafs usually play home games before capacity crowds in the Air Canada Centre, while the AHL Toronto Marlies entertain fans at Ricoh Coliseum in Exhibition Place; the season for both teams runs from October to mid-April. You will notice many cars adorned with the blue Toronto Maple Leafs flag during the season, as fans proudly show their support. Although seats generally sell out every year, standing room tickets are sometimes available. Phone (416) 815-5700 for Toronto Maple Leafs general information and (416) 597-7825 for Toronto Marlies; for all tickets phone Ticketmaster at (855) 985-5000.
Horse Racing
Horse racing is presented at
Woodbine Racetrack
, 24 kilometres (15 mi.) northwest at 555 Rexdale Blvd. at Regional Rd. 27 (Hwy. 27). One of the largest tracks in North America and host of two of Canada's Triple Crown races, the
Queen's Plate
and the
Breeders' Stakes
, Woodbine offers both live Thoroughbred and Standardbred racing; for information and schedule confirmation phone (416) 675-7223.
Note: Policies concerning admittance of children to pari-mutuel betting facilities vary. Phone for information.
Lacrosse
The NLL's five-time world champion Toronto Rock entertain fans at the Air Canada Centre from late December to late April. For information phone (416) 596-3075; for tickets phone Ticketmaster at (855) 985-5000.
Rugby
In 2016 the new Toronto Wolfpack joined the European Rugby Football League, to begin playing home games in Toronto in 2017 at the Lamport Stadium against international opponents; for information phone the stadium (416) 392-1336.
Soccer
Toronto's professional soccer team, Toronto FC, and the Canadian national soccer team play at the recently expanded BMO Field in Exhibition Place from April to mid-October; phone (416) 815-5982 for information or Ticketmaster at (855) 985-5000 for tickets. Fans of the game also enjoy the local talent of the Toronto Lynx of the United Soccer League as well as the Toronto Lady Lynx. Games are played at Centennial Park Stadium and at Varsity Centre on the campus grounds of the University of Toronto. Both teams play from mid-May to mid-July; phone Ticketmaster at (855) 985-5000.
Bicycling
Courses used for jogging and walking double as great cycling tracks. Certainly the Martin Goodman Trail, extending 56 kilometres (35 mi.) along Toronto's waterfront, and numerous municipal parks are scenic and interesting. The Humber River Trail in the west end is a quiet, 16-kilometre (10-mi.) trail with some hills. The east end offers the Don Valley Trail, 18 kilometres (11 mi.) long and a bit more challenging.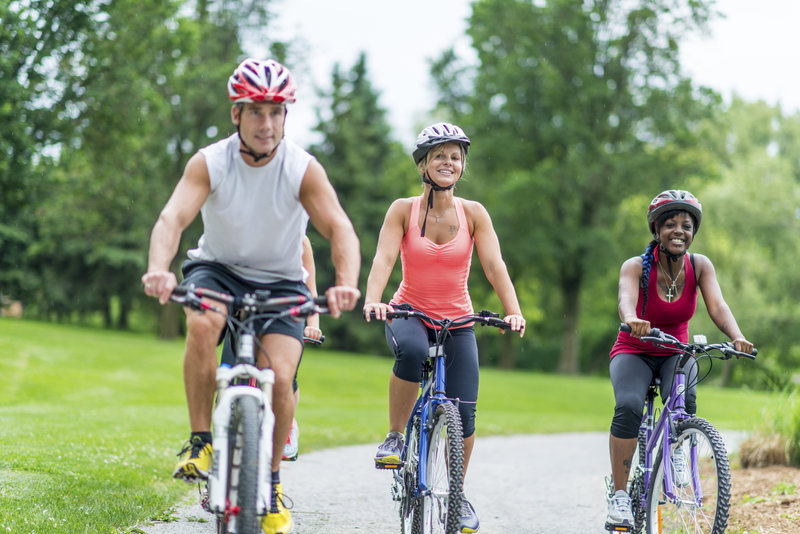 High Park offers paved and natural courses with scenic views of the great outdoors. Cycling is popular, too, on the Toronto Islands; take the ferry across Toronto Harbour, then explore at your leisure. You can rent a bicycle on the mainland or at Toronto Island Bicycle Rental on Centre Island; phone (416) 203-0009.
Fishing
The weekend fisherman may be lucky enough to fill a creel on the Toronto Islands or on the shores of Lake Ontario. Wildlife management groups regularly stock these areas with perch, bass, salmon, trout and other species.
There are fishing boats that you can privately charter if you want to get serious about your salmon and trout fishing. The Salmon Express, the official guide boat of the Great Ontario Salmon Derby in July and August, offers barbecues on the Toronto Islands as part of their charter experience; phone (416) 931-7693. Phone the Ministry of Natural Resources Information Centre, (800) 667-1940, for information about fishing regulations and locations.
Golf
Toronto claims the highest ratio of golf courses per capita in North America, and its challenging golf courses are laid out against scenic backdrops of rolling hills, shade trees and rippling waters. The following offer at least 18 holes and are open to the public: Dentonia Park, (416) 392-2558, 781 Victoria Park Ave.; Don Valley, (416) 392-2465, 4200 Yonge St.; Humber Valley, (416) 392-2488, 40 Beattie Ave.; Scarlett Woods, (416) 392-2484, 1000 Jane St.; and Tam O'Shanter, (416) 392-2547, 2481 Birchmount Rd. Golf season lasts from mid-April to mid-November; phone Toronto City Hall, (416) 338-0338, for more information.
Horseback Riding
Stables, riding arenas and bridle trails can be found within the city and throughout the surrounding area. For a current list of establishments offering horses for rent phone the Ontario Equestrian Federation, (905) 709-6545 or (877) 441-7112.
Jogging and Walking
There's really no better way to see a city than by putting on a pair of sneakers and heading outdoors. For a planned workout, join the locals at some of the city's many trails. And don't forget it's always wise to run with a partner or group, even during daylight hours.
Any one of the series of parks hugging the Don Valley Parkway, running north from the Gardiner Expressway, then east, is a sure bet. Particularly popular with Torontonians is the 5-kilometre (3-mi.) trail at E.T. Seton Park, starting at Edwards Gardens on the park's northern end. Taylor's Creek Park has nearly 4 kilometres (2.5 mi.) of trails along the creek. The west end offers its share of trails, including those in High Park and Rowntree Mills Park, and the Humber River Trail, also popular with bicyclists.
The Waterfront Trail, running for 780 kilometers (485 mi.) through more than 41 communities from Niagara-on-the-Lake to the Quebec border along Lake Ontario is a multiuse recreational trail. A section in Toronto affords opportunities for numerous activities and cultural discovery and includes the Martin Goodman Trail, a favorite lakeshore option with the bicycling set, that's equally appealing on foot. On the city's western edge, the 10,000-acre Rouge Park, scheduled to become Canada's first national urban park, has many trails through natural woodland and countryside.
Tennis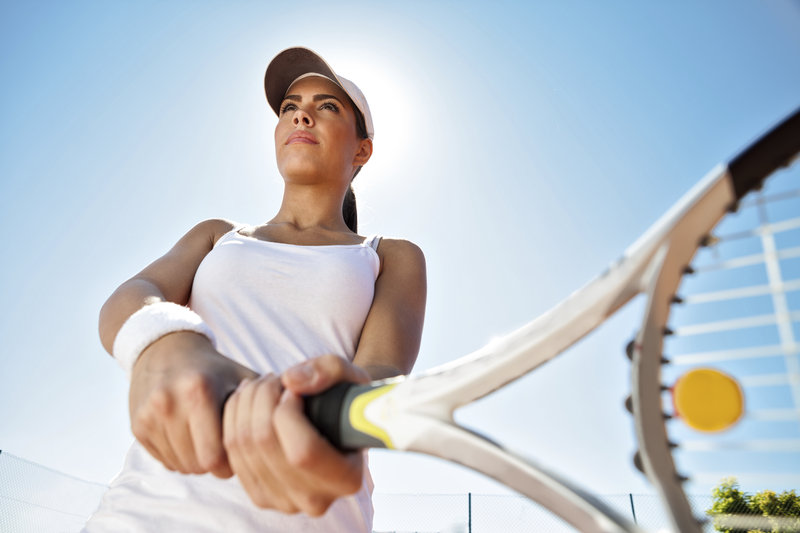 Any one of the dozens of multisurface municipal courts are available to tennis buffs, including some 210 locations. Generally they are open from April to October (weather permitting). Fees may vary, though many courts throughout the city are free; some have lights for night games. For an up-to-date schedule phone Access Toronto, (416) 338-0338; or the Ontario Tennis Association, (416) 514-1100.
Water Sports
The city maintains 57 outdoor swimming pools, all supervised by lifeguards from mid-June to early September. Those closest to downtown include Alexandra Park, at Bathurst Street and Dundas Street W.; Alex Duff-Christie Pits Park, at Bloor Street W. and Christie Street; and Riverdale Park, west of Broadview Avenue and Riverdale W. near Danforth Avenue. For more information, phone the pool hotline at (416) 338-7665.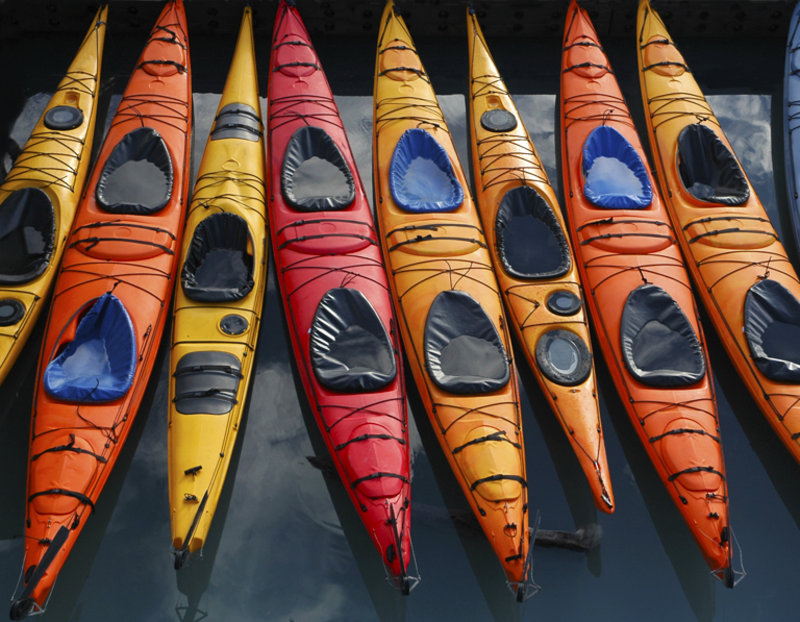 Canoeing and kayaking are favorite Canadian sports, and amateurs and professionals alike are challenged by the multitude of lakes and rivers in Ontario. The cost of renting a canoe or kayak ranges from $30 per hour to $90 per day. Canoe rentals and complete outfitting are available in the Toronto area.
Winter Sports
As the temperature dips or snow begins to fall, many Torontonians venture out to enjoy winter in a variety of ways.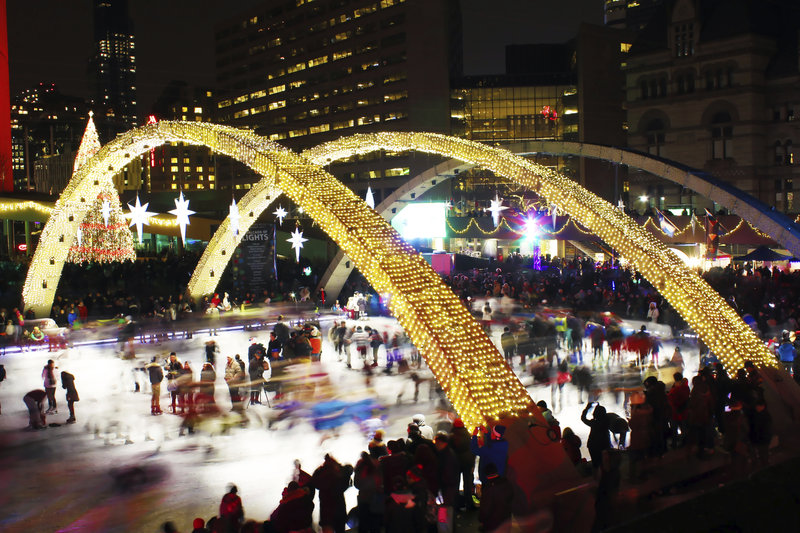 iStockphoto.com / Niloo138
With 25 artificial rinks in or close to downtown and numerous others in the outlying areas, ice-skating is one of the favorite leisure winter activities. The city maintains outdoor rinks that are open from November to March (weather permitting). Harbourfront Centre sports a supervised artificial rink open daily. The rink in downtown's Nathan Phillips Square becomes a reflecting pool when the ice melts. Admission is free and skate rentals are available at both sites. For more information about municipal rinks phone Access Toronto at (416) 338-0338.
Cross-country skiing remains a favorite for all ages. Trails are found on the Toronto Islands, at the Toronto Zoo, in High Park and along the ravines that stretch from downtown Toronto to the Ontario Science Centre.
Those in search of downhill skiing and snowboarding can find facilities for those sports at the Earl Bales Ski and Snowboard Centre in Earl Bales Park on Bathurst Street and at Centennial Park Snow Centre. Rentals and instruction are available at both locations; for more information phone (416) 338-6754. Downhill and cross-country skiing are available in several locations north of the city. Greyhound Canada schedules ski trips by bus to the Blue Mountain Ski Resort, 160 kilometres (100 mi.) north of Toronto at Collingwood; phone (416) 594-1010.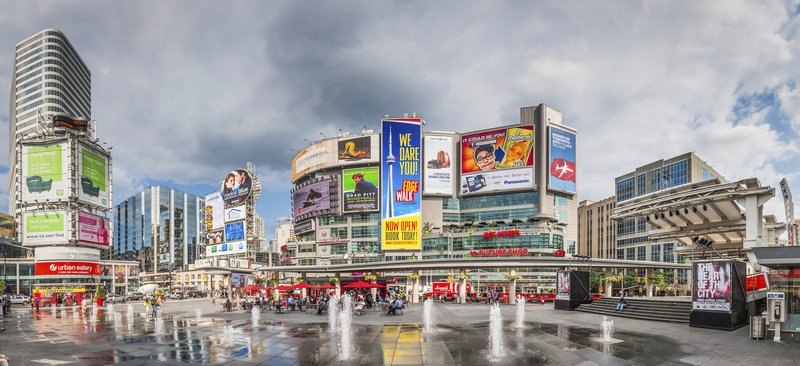 iStockphoto.com / fotoVoyagera
Sightseeing
Toronto has an extensive network of underground walkways. The major walkway artery cuts an underground path between Dundas and Front streets, connecting the Toronto Coach Terminal, the Atrium on Bay, CF Toronto Eaton Centre, The Sheraton Centre Toronto Hotel, First Canadian Place, CBC Broadcast Centre, Toronto Dominion Centre, Royal Bank Plaza, Union Station, the Air Canada Centre and the south building of the Toronto Convention Centre.
Bus and Trolley Tours
Gray Line Sightseeing Tours
offers a variety of Toronto city tours as well as daily excursions to Niagara Falls year-round. Tours leave from the Toronto Coach Terminal, 610 Bay St., and from most major downtown hotels; for information and reservations phone (289) 288-0155 or (800) 594-3310.
City Sightseeing Toronto offers a hop-on, hop-off service via open-top double-decker bus, making 21 stops at prime locations. Harbour Island cruises and trips to Niagara Falls are also available; for information and reservations phone (416) 410-0536 or (877) 721-8687.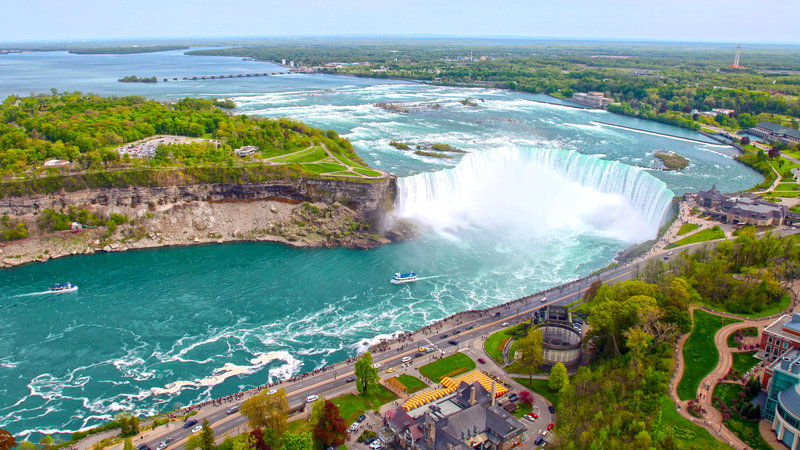 Niagara Tours has day trips to Niagara Falls that depart from most downtown hotels year-round. Departures are offered daily, including a night tour to view the light display and a seasonal winery tour; for information and reservations phone (416) 868-0400.
Swiftrans Niagara Tours, departing from most downtown Toronto hotels, offers daily narrated day trips to Niagara Falls. Reservations are required. Phone (416) 614-0999.
Walking Tours
Free guided walking tours exploring various neighborhoods are offered by Heritage Toronto. Some 58 walks, offered various Saturdays and Sundays late April through October, explore Toronto's multifaceted history; phone (416) 338-1338. The Royal Ontario Museum provides a series of guided walking tours Sundays, Wednesdays and on occasional Saturdays, May 1 to mid-October; phone (416) 586-8097.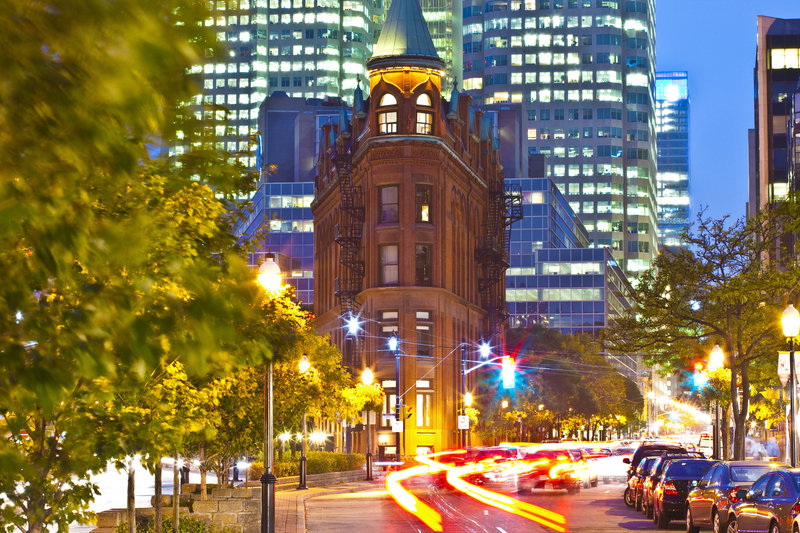 iStockphoto.com / Horst Gerlach
Guided walking tours of the Toronto Music Garden, 479 Queen's Quay W. between Bathurst Street and Spadina Avenue, are offered June through September, by the Toronto Botanical Garden; for information about the 45-minute tours phone (416) 397-4145. Information signs mark the trails of Discovery Walks, a series of 12 self-guiding tours linking ravines, parks, gardens, beaches, neighborhoods and attractions; phone (416) 338-0338.
A brochure outlining a 1.5-hour self-guiding heritage walk of the Old Cabbagetown area is available. Many 19th-century homes and gardens are featured on the walk, which begins at the corner of Carlton and Parliament streets; phone (416) 921-0857 for information. A Taste of the World offers year-round culinary-, ghost- and literary-themed walking tours through the city's multicultural neighborhoods; phone (416) 923-6813.
The Toronto Entertainment District, in the area bounded by Queen Street W. in the north and Queens Quay W. in the south, between Spadina Avenue and Yonge Street, is considered the city's top entertainment destination, offering a wealth of dining, nightlife, shopping, sports and theater options. Legends of the arts, entertainment and sports worlds, past and present, are honored on Canada's Walk of Fame, extending along King Street W. between John and Simcoe streets and south on Simcoe to just north of Wellington streets.
A self-guiding Art Walk brochure is available from the city. The walk highlights more than 22 outdoor works of art and begins at the corner of Wellington and Windsor streets; phone (416) 392-2489. Also of interest at 49 Wellington St. E. is the Flatiron Mural on the 1892 flatiron building. The 1980 mural designed by artist Derek Besant, while not painted on the historic building, actually sits on a steel framework and resembles a large, draped cloth displaying a series of windows.
Guided 90-minute historical walking tours of the St. Lawrence Market and surrounding neighborhood are offered Tuesday through Saturday at 10, beginning at the South Market foyer, 91 Front St. E.; phone Bruce Bell Tours, (647) 393-8687 for information, reservations and tickets.
You might find Toronto an exciting destination because it's one of North America's largest television and film production centers. Do a little bit of research before you go to see where a few of your favorites have been filmed, and you're likely to discover that some were shot at spots included in this itinerary.
Another interesting facet of the city is the Path, a 29-kilometre (18-mi.) underground network of walkways with shopping, services and entertainment. Look for multicolored PATH entrance signs around the city and duck underground at least once to sneak a peek at this impressive facility. The majority lies in the Financial District, connecting various points between the south building of the Metro Toronto Convention Centre, which is just southwest of Union Station, and the Toronto Coach Terminal, at the junction of Dundas and Bay streets.
Head east next to the pedestrian-only Distillery Historic District between Parliament, Mill and Cherry streets and roam the area that is said to have North America's largest preserved collection of Victorian industrial buildings. This is the former site of Gooderham & Worts Distillery, which dates to the 1830s. The oldest (also the largest) structure in the group is the 1861 stone distillery. Now this preserved historic district teems with arts, culture, entertainment and shopping. Scores of television productions and movies, including portions of recent Academy Award nominees "Chicago" and "Cinderella Man," have been filmed here since the distillery closed in 1990.
Since you're in the heart of the Entertainment District, be sure to have tickets to a show at one of the nearby theaters. Toronto is known as Broadway North, after all, for its highly regarded performances. If the theater scene just isn't your thing, try a Blue Jays, Maple Leafs or Raptors game since the Rogers Centre (formerly SkyDome) and Air Canada Centre are both nearby.
Backtrack a little bit to get to the junction of Yonge and Dundas streets, where the multilevel CF Toronto Eaton Centre—a popular shopping destination complete with a glass ceiling—dominates two city blocks. Within the surrounding area you'll find the Yonge-Dundas Square, where many festivities occur. You just might encounter a concert, theatrical performance or a special event. If you visit on a Friday, Saturday or Sunday between mid-May and early October, you'll be able to browse through the artisan market. A noteworthy tip about one of the square's services is that the T.O. TIX booth sells same-day half-price tickets to performing arts events Tuesday through Saturday (Sunday and Monday performance tickets are sold on Saturday).
See all the AAA recommended
See all the AAA Diamond rated
See all the AAA recommended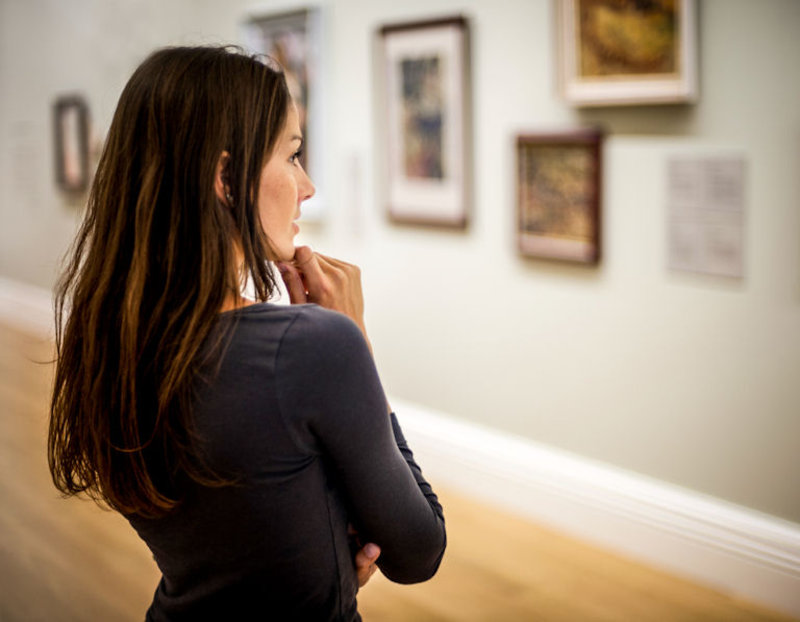 Attraction Passes
CityPASS offers savings to those who plan visits to many Toronto attractions. The pass covers admission to Casa Loma, CN Tower, Royal Ontario Museum, Ripley's Aquarium of Canada and a choice between Toronto Zoo or Ontario Science Centre.
A CityPASS ticket booklet is valid for 9 consecutive days once the first attraction is visited. The Toronto CityPASS booklets will save visitors 43 percent compared to purchasing individual tickets to the included attractions. CityPASS booklets can be purchased online or at any of the participating attractions. For information phone (208) 787-4300 or (888) 330-5008.
Sculptor Henry Moore
For those interested in art and art history, especially sculpture, Toronto is an ideal destination. With one trip to the
Art Gallery of Ontario
you can see the world's largest public collection of Henry Moore's work. You'll also want to visit
City Hall and Nathan Phillips Square
, where his sculpture "Three-Way Piece No. 2" resides. Once controversial, the work is now an icon.
The British Moore (1898-1986) received numerous exhibitions, commissions and honors and had his sculptures displayed in public spaces around the world, but since the 1920s he endured his share of criticism. Only gradually did he gain appreciation, but even then, some critics persisted. Such was the case with his sculpture for Toronto's City Hall.
Finnish architect Viljo Revell won the international competition in 1957 to design a new city hall and in the process casually asked his friend Moore to consider designing a piece of sculpture to adorn the grounds. Eventually he created a model of "Three-Way Piece No. 2" (often referred to as "The Archer"). The estimated cost of the project was $120,000; council members at the time did not follow through with the funding, though. Controversy ensued, as is often the case with public art commissions. The cost and to some extent the sculpture's abstract quality helped fuel the debate. Mayor Philip Givens refused to let that setback block a Moore sculpture from becoming a part of the square, so he raised nearly all the necessary money through private donations, and on October 27, 1966, "The Archer" was officially unveiled to the public. Givens' subscription campaign for Moore clearly was successful; his run for mayoral re-election was not. His role in Moore's victory is said to have contributed to his own political defeat in the 1966 election. Since then "The Archer" has become a well-loved piece of public sculpture, entangled with intrigue, politics and art history.
One Moore sculpture in a city is a pretty big deal, but Toronto has also had the Henry Moore Sculpture Centre at the Art Gallery of Ontario since 1974. Moore's "Large Two Forms"—a preview of the immense collection inside—greets museumgoers at the entrance. Moore's initial donation started the collection that now includes more than 900 pieces of sculptures, maquettes (initial plaster and bronze models) and works on paper. Making the collection even more impressive: Moore helped direct the installation, so when you visit, you'll see more than just his works. You'll discover how his personal touch has influenced the way you view his sculptures. In addition to all the tangible pieces of art on display, the center offers another level for learning about Moore. You can listen to the artist describe his sculpting technique and what his art meant to him, watch footage detailing his role in the center's layout, and participate in art activities designed to engage you in the overall experience. Since art is a great way to learn about history, this center also captures what was going on in the world during Moore's lifetime. Without a doubt, the center is much more than a collection of bronzes. It preserves Moore's legacy and passion for sculpture and inspires those who visit.
With one of his pieces prominently displayed at Nathan Phillips Square—a vibrant part of Toronto with all its concerts, festivals, farmers markets, art shows, ice-skating and ceremonies—and an entire gallery dedicated to his work, Henry Moore has earned a respected place in the hearts of Torontonians that is shared with visitors from around the world.
Travel Tips
Most visitors are likely to be pleasantly surprised by Toronto's weather. The city's climate is not at all like the chilly stereotype of Canadian weather. Its geographical location on Lake Ontario is a moderating factor, although heavy snowfalls do occur. Summer temperatures can reach the 90s in July and August, and mid-May to early June is considered by some travelers as the best time to visit.
Even though snow is a good possibility during a winter visit, it does not cause the city to come to a grinding stop; Toronto is well-equipped for snow removal. Be sure to bring sturdy, waterproof boots, lots of warm clothes that can easily be layered, a heavy coat, gloves and a warm hat.
Warm summer temperatures can be accompanied by sticky humidity. Wear airy cotton clothing, comfortable walking shoes, sunglasses and a hat. Always bring along a windbreaker or lightweight sweater for cooler evenings.