Introduction
With its stately parliament buildings, glorious gardens and cultural amenities, the Queen's namesake city flaunts its quintessential British bent. On arrival, two prominent features—landscaping and architecture—immediately beg a closer look. Victoria cultivates the British passion for horticulture. Flowers and foliage pruned to perfection pop up everywhere: in more than 900 hanging baskets throughout the city; displayed under glass at the Crystal Garden conservatory; gracing the lawn of Government House, residence of the lieutenant governor; and even in experimental patches at the Horticulture Centre of the Pacific.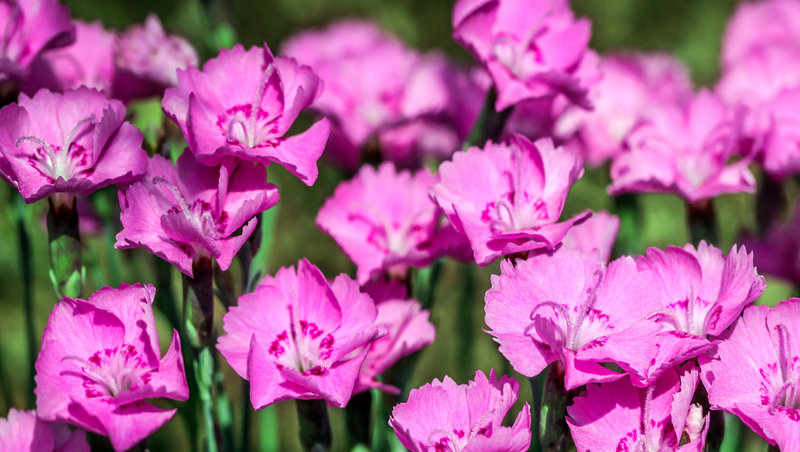 iStockphoto.com / Santia2
University grounds and public parks are equally as lovely. Cathedrals, castles, colleges and structures crowned with domes and spires testify to Victoria's stature as a seat of provincial government. Opportunities to peek inside abound. Tour the elaborately appointed parliament buildings or visit Christ Church Cathedral, one of Canada's largest cathedrals. Craigdarroch Castle, built in the late 1880s and lavishly decorated, harkens back to an affluent period.
Two outstanding museums accompany the parliament buildings at the Inner Harbour. Royal BC Museum, in Thunderbird Park, surveys the natural and human history of the province. In the historic, ivy-clad Fairmont Empress Hotel, Miniature World depicts diminutive scenes from history, literature and everyday life. While you're in the area, stroll along the Inner Harbour Walkway or board a traditional, London-style double-decker bus for an extended sightseeing tour.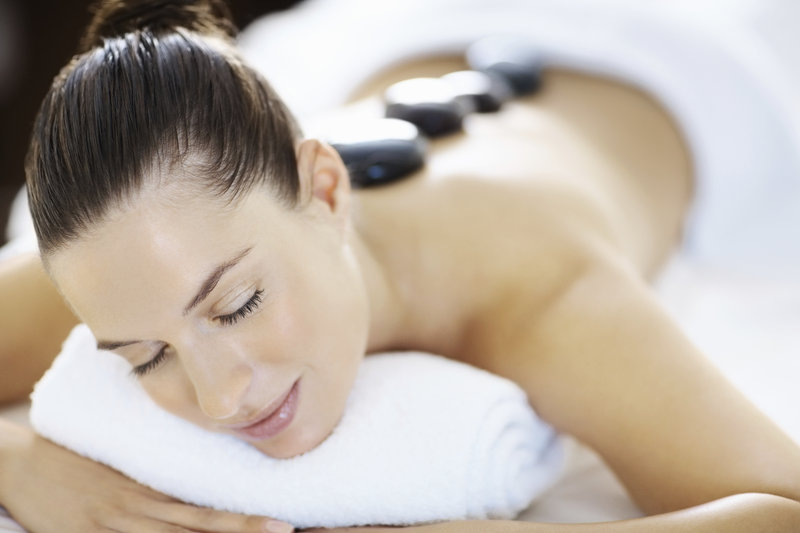 Beyond its Empirical trappings, Victoria displays a contemporary edge. You'll find first-class hotels, international dining fare, luxury spas, fabulous import shops, championship golf courses, fringe theater, fine art galleries and pop entertainment.
In Depth
"To realize Victoria," Rudyard Kipling wrote, "you must take all that the eye admires in Bournemouth, Torquay, the Isle of Wight, the Happy Valley at Hong Kong, the Doon, Sorrento, Camp's Bay, add reminiscences of the Thousand Islands and arrange the whole around the Bay of Naples with some Himalayas for the background."
Yet the capital of British Columbia remains quintessentially British. Along with its tearooms, double-decker buses, horse-drawn tallyho carriages and shops that sell china and woolens, Victoria proudly claims another, much older culture. Totem poles can be seen throughout local parks, reflecting the city's dual heritage.
Regarded as Canada's gentlest city, Victoria has uncluttered streets, gardens that bloom year-round and hotels that have been serving high tea for decades. Sharing a passion for gardening, Victoria residents tend their prim English-style gardens. The city's innumerable flower beds and hanging baskets, nurtured by its mild climate, bloom in bright displays while the rest of Canada shivers.
The heart of the city curves around the stone-walled Inner Harbour, alive with bobbing pleasure craft, fishing boats and coastal shipping vessels. Facing the harbor are the parliament buildings and the block-long, ivy-covered Empress Hotel.
Emily Carr, a native of Victoria, devoted her artistic career to capturing on canvas the majestic totem poles carved by the vanishing First Nations civilizations of the Pacific coast. Like those she found in deserted tribal villages, the emblematic totems in Thunderbird Park evoke the highly developed ancient culture that dominated the area long before Victoria was settled in the mid-19th century.
Fort Victoria was built by Hudson's Bay Co. in 1843. Six years later Vancouver Island became a crown colony, and as British Columbia's only port, it became a passage to the Fraser Canyon goldfields on the mainland in 1858. Thousands of European and Asian miners descended on the city, forming the nucleus of today's diverse citizenry.
Violence around Bastion Square was so commonplace during this rowdy boomtown period that the Victoria Gazette reported no deaths "from natural causes in the city during the last 30 days." Local politicians supposedly settled their debates with fist fights.
After the gold fever broke, Victoria began to assume its characteristic cool reserve. Lured by modest land prices, English settlers developed their queen's namesake city into a thriving government and commercial center. In 1868 Victoria became the capital of the newly joined crown colonies of Vancouver Island and British Columbia and, a short time later in 1871 when British Columbia joined the Canadian Confederation, it became the capital of the province.
Since commercial supremacy passed to Vancouver after the completion of the Canadian Pacific Railway, Victoria has adopted a slower pace with few heavy industries. The city is a center for commercial trade as well as the home of Canada's West Coast naval operations. Lumber and fishing also contribute to the bustle of this port.
The city's strong tourism industry is buoyed by the stream of travelers who come by ferry from Washington and throughout British Columbia. Those travelers come year round, thanks to Victoria's scenic setting and delightful climate. Flowers bloom all year, and the city only occasionally sees snow.
Victoria's climate and proximity to the Pacific Ocean also provide its citizens an opportunity for an active lifestyle. Marine-based activities such as fishing, sailing, kayaking, canoeing and whale watching are popular, as are bicycling, hiking and exploring neighborhoods and parks.
Whether or not Victoria is more British than Britain remains an ongoing debate among Victoria's residents. Few would contest, however, that nature's blessings have endowed the city with ample charm in its own right. No one understood this better than its native First Nations, whose awesome totems continue to speak the land's wonder.
By Car
Victoria is the western terminus of the 7,821-kilometre (4,860-mi.) Trans-Canada Highway. The highway traverses the mainland to Horseshoe Bay in West Vancouver and resumes at the Departure Bay Ferry Terminal (Nanaimo). It then proceeds south along the island's eastern shore to Victoria. Hwy. 17, the other major artery into the city, connects Victoria with the ferry terminals at Swartz Bay and Sidney on the Saanich Peninsula.
By Boat
Several ferry systems connect Vancouver Island and Victoria with mainland Canada and the United States. The most direct route is the Tsawwassen-Swartz Bay automobile/passenger ferry service used by the intercity buses between Vancouver and Victoria. BC Ferries also connects Nanaimo, 111 kilometres (69 mi.) north of Victoria, to Horseshoe Bay in West Vancouver, and departs from the north end of the island at Port Hardy to travel through the Inside Passage to Prince Rupert, where they connect with the Alaska State Ferry system. Contact British Columbia Ferries for more information; phone (250) 386-3431 outside Canada and the U.S. or (888) 223-3779 within Canada and the U.S.
Ferries linking the southern end of the island and Victoria with the United States include Black Ball Transport Inc., (250) 386-2202 or (888) 993-3779, from Port Angeles, Wash., or (800) 265-6475 for the Victoria terminal; and Washington State Ferries, (206) 464-6400 or (888) 808-7977, from Anacortes, Wash., to Sidney. Reservations are available for the Anacortes, Wash., to Sidney route; phone 1 day in advance to determine estimated waiting time.
For a 2.75-hour trip to Seattle, take the
Victoria Clipper
, a high-speed passenger ferry; phone (250) 382-8100 for the Victoria terminal, (206) 448-5000 for the Seattle terminal, or (800) 888-2535.
Street System
Most traffic activity is on Wharf, Government and Belleville streets, which embrace the Inner Harbour. Ferries arrive from both Port Angeles and Seattle, Wash. all year. The main east-west streets are Yates, Fort and Johnson. Pandora Avenue, renamed Oak Bay Avenue in midtown, crosses the city from the Inner Harbour to Oak Bay.
Major north-south thoroughfares are Blanshard Street (Hwy. 17) and Douglas Street (Hwy. 1), which begins at Victoria's southern coast along the Juan de Fuca Strait. Dallas Road borders the shore and continues as Beach Drive along Victoria's eastern coast. Many Victoria streets are one-way.
Parking
On-street parking is controlled by meters and posted restrictions Mon.-Sat. 9-6; rates range from $1.50 to $3 per hour (free from 6-9 p.m. and on Sundays and holidays). Vehicles parked on specially posted blocks are subject to towing during rush hours. Downtown off-street parking is available in five city parkades, three surface parking lots and shopping center lots. Rates for city-run parking are $2 per hour, charged in 15-minute increments, or $12 per day ($14 at Bastion Square Parkade). At city parkades, the first hour is free; parking also is free Mon.-Sat. from 6-8 p.m. and on Sundays and holidays. During free parking periods, drivers need their entry ticket to exit the parking facility.
Sales Tax
British Columbia has a 5 percent goods and services tax (GST) and a 7 percent provincial sales tax (PST). Hotel accommodations are subject to an additional 3.5 percent and alcohol to an additional 3 percent. Restaurants and admission fees are exempt from the 7 percent PST. Automobile rental sales tax is $1.50 per day.
Police (non-emergency)
(250) 995-7654
Hospitals
Gorge Road Hospital, (250) 519-3500; Royal Jubilee Hospital, (250) 370-8000; Victoria General Hospital, (250) 727-4212.
Newspapers
Victoria's daily paper is the Times Colonist, which is distributed in the morning.
Radio
Victoria radio stations CBC (90.5 FM); CIOC (98.5 FM); CFUV (101.9 FM); and C-FAX (1070 AM) have news and weather reports.
Visitor Information
Tourism Victoria Visitor Centre 812 Wharf St. VICTORIA, BC V8W 1T3. Phone:(250)953-2033 or (800)663-3883The center provides maps and brochures outlining self-guiding walking and driving tours. Open daily 8:30-8:30, mid-May to early Sept.; 9-5, rest of year.
Air Travel
Victoria International Airport (YYJ) is 22 kilometres (12 mi.) north on Hwy. 17 (Patricia Bay Highway). Air Canada flys to Victoria from Calgary, Seattle, Toronto and Vancouver. WestJet and Pacific Coastal Airlines offer domestic flights. Delta and Horizon Air/Alaska Airlines provide service from Seattle and San Francisco.
YYJ Airport Shuttle runs between the airport and downtown hotels; phone (778) 351-4995 or (855) 351-4995. Main Line Route fare $25; $15 (ages 3-17); $15 per person after 9 p.m.
Rental Cars
Hertz, 1640 Electra Blvd., Sidney, phone (250) 656-2312; and 548 David St., Victoria, phone (250) 952-3765, offers discounts to AAA members.
Rail Service
Service between Victoria and Courtenay is suspended for track repairs but may resume by early 2017; phone (888) 842-7245.
Buses
The BC Ferries Connector, 721 Douglas St., provides daily bus service between Vancouver and Victoria via ferry. The vessels transport personal vehicles; reservations are required. Phone (778) 265-9474.
Greyhound & Pacific provides bus transportation between Victoria and Campbell River; stops include Duncan and Nanaimo. Phone (250) 385-4411.
Taxis
Taxis charge $3.25 minimum plus $1.88 per kilometre (.6 mi.). Companies include Blue Bird Cabs, (250) 382-2222; Yellow Cab of Victoria, (250) 381-2222; and Victoria Taxi, (250) 383-7111.
Public Transportation
BC Transit buses serve Greater Victoria's downtown area 6:30 a.m.-midnight. Fare $2.50 (single boarding); $5 (day pass); free (ages 0-5). Buses run frequently between downtown and the ferry terminal. For route information, phone (250) 382-6161.
Boats
Several ferry systems make connections with mainland Canada and the U.S.
Essentials
Butchart Gardens
(800 Benvenuto Ave., Brentwood Bay) attracts gardeners and nature lovers from around the world. Thousands of spring bulbs and flowering trees offer an extravagant show of color from late March to mid-June—but October and November, when the Japanese Garden takes center stage, matches spring's glory with a stunning autumn parade of reds, russets and golds, plus dozens of varieties of chrysanthemums.
There's more beauty at
Victoria Butterfly Gardens
(1461 Benvenuto Ave., Brentwood Bay) where more than 3,000 free-flying butterflies inhabit a 12,000-square-foot enclosure replete with tropical plants and koi-filled ponds. Swallowtails, brilliantly iridescent blue morphos and the impressively large Atlas moth are just a few of the species you'll see.
Victoria's Chinatown (enter at Government and Fisgard streets) isn't as large as Vancouver's, but it is no less authentic, founded by Chinese immigrants in 1858. Wander up and down Fisgard Street, where vibrant wall murals depict turn-of-the-20th century Chinese families and the opium dens, gambling houses and brothels of yore that are now restaurants and local businesses. Hunt for souvenirs in the novelty shops along Fan Tan Alley, reputedly Canada's narrowest street.
Miniature World
(649 Humboldt St.) isn't always what you might think—two dollhouses furnished in exquisite detail, as well as a model of the Great Canadian Railway, are among the largest of their kind in the world. But there's also a miniscule, operational sawmill, a tiny circus and scaled-down European castles. What makes this themed fantasyland particularly enthralling is that it's hands-on; push a button and something, somewhere, will start moving.
Minutes away from the Inner Harbour, Government Street is packed with stores and art galleries. Do some shopping before settling into a booth at Bard and Banker, a convivial pub housed in a grand old bank building where you can tuck into beer-battered fish and chips.
Those who don't feel like walking can ride in elegant style on a horse-drawn carriage tour.
Victoria Carriage Tours
(Belleville and Menzies streets) offers a 30-minute narrated excursion along the Inner Harbour that includes a peek at the architecturally grand homes in the historic James Bay neighborhood.
Craigdarroch Castle
(1050 Joan Crescent), the home of 19th-century coal mining magnate Robert Dunsmuir, is a must-see. The interior of this massive estate, capped with a distinctive red slate roof, is a feast of oak paneling, stained glass and period room furnishings.
A sylvan retreat in the middle of downtown Victoria, beautifully landscaped
Beacon Hill Park
(Douglas and Dallas streets) is named for a pair of masts placed atop a hill that acted as navigational aids for mariners approaching Victoria's Inner Harbour. Quiet and tree shaded, it's a stroller's delight right down to the freely roaming peacocks.
From Kwakwaka'wakw ceremonial masks to Northern sea lions,
The Royal BC Museum
(675 Belleville St.) explores every facet of British Columbia's natural and human history. Just how vast is this province? The Big Map, an animated audiovisual experience, provides a dramatic answer to that question.
Indulge in afternoon tea on the lawn at
Point Ellice House
(2616 Pleasant St.), which overlooks the scenic Gorge Waterway. The former home of Irish emigrant Peter O'Reilly is filled with family possessions that comprise one of Canada's largest collections of Victoriana.
The
Swiftsure International Yacht Race
(Clover Point Park off Dallas Rd.) has been a springtime tradition for more than 80 years. Thousands of people gather along the Dallas Road waterfront to watch fleets of sporting craft navigate the tricky waters of the Strait of Juan de Fuca. The competition is known for exciting starts and nail-biting finishes.
Shopping
Lined with shops carrying English tweeds and fine china, Government Street maintains Victoria's heritage as a trading post of the British Empire. Such shops as Old Morris Tobacconist, phone (250) 382-4811 or (888) 845-6111, have distinguished Government Street since the 19th century. Established in 1833, Rogers' Chocolate is a Victoria institution that counts British royalty in its clientele. The Rogers' factory, behind the store at 913 Government St., still produces its renowned bittersweet chocolate according to a guarded recipe; phone (250) 384-7021 or (800) 663-2220.
Shoppers determined to bring home something other than a few extra pounds might want to explore the craft and specialty shops in the renovated squares and malls off Government Street. More than 35 quaint stores and restaurants in revitalized old buildings highlight Market Square, bounded by Johnson, Pandora and Store streets; phone (250) 386-2441.
Raul Pacheco-Vega / flickr
Trounce Alley, in the downtown core, is a hideaway of eclectic shops. Shops of mid-19th-century architecture display modern items in Bastion Square, once a hangout for prospectors and drifters. An attractive shopping arcade is in Centennial Square off Douglas Street. Nootka Court between Courtney and Humboldt streets contains small arts and crafts shops.
Popular items available in Victoria include handwoven woolens from Ireland and England, hand-knit Cowichan sweaters, Inuit jade sculpture and Northwest First Nations masks and prints. The Hudson's Bay department store in The Bay Centre on Douglas Street, sells authentic Cowichan sweaters. Also in Victoria are Hillside Shopping Centre, 1644 Hillside Ave.; Mayfair Shopping Centre, 3147 Douglas St.; and Sears, 3190 Shelbourne St.
In keeping with its Victorian image, Victoria has more than 50 antiques shops. Many are found along Government and Fort streets and Oak Bay Avenue.
hobvias sudoneighm / flickr
Performing Arts
McPherson Playhouse in Centennial Square is the center of Vancouver Island's regional and professional theater. The restored 1914 theater regularly presents noontime concerts and musical comedy productions in the evening; phone (250) 386-6121 or (888) 717-6121. The Pacific Opera Victoria, (250) 385-0222, performs at the Royal Theatre.
The Royal Theatre on Broughton Street is also the home of the Victoria Symphony Orchestra, (250) 385-6515, which offers a pop and masterworks series September through May. The Victoria Conservatory of Music sometimes offers performances; phone (250) 386-5311.
Contemporary plays, with an emphasis on Canadian works, are staged at the Belfry, (250) 385-6815, 1291 Gladstone Ave., while shows at the Royal Theatre, (250) 386-6121 or (888) 717-6121, 805 Broughton, range from touring musicians to classical concerts and ballet. The University Centre Farquhar Auditorium, 3800 Finnerty Rd., presents comedy, dance and other cultural events; phone (250) 721-8480. Butchart Gardens mounts concerts and musical stage shows during the summer. Kaleidoscope Theatre, an open-air theater at the Inner Harbour, also offers summer productions.
The Tragically Hip / flickr
Top-name entertainers, rock groups and other performers draw large audiences to Save-on-Foods Memorial Centre, 1925 Blanshard; phone (250) 220-2600. A carillon at the parliament buildings, Government and Belleville sts., can be heard daily on the hour. The Royal BC Museum's
IMAX Victoria Theatre
offers big-screen films complementing the museum's natural and human history themes; phone (250) 356-7226 or (888) 447-7977.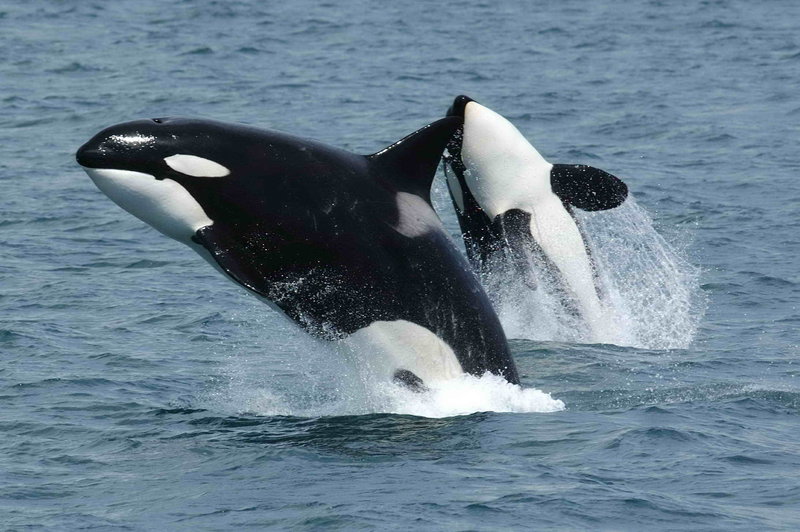 Robert Pitman / Wikimedia Commons
Boat Tours
Sightseers using Victoria as a base for their travels can explore the Gulf Islands and Vancouver by ferry from Swartz Bay, north of Victoria via Hwy. 17; for schedule and toll phone the BC Ferries at (250) 386-3431 or (888) 223-3779.
Opportunities for whale watching are offered by several boating companies, the oldest of which is Orca Spirit, 146 Kingston St.; phone (250) 800-3747 or (877) 815-7255.
Bus and Carriage Tours
Guided tours of the city in red double-decker buses from London enhance Victoria's British atmosphere. Many of these tour operators are found along Belleville and Menzies streets by the harbor. Gray Line, 4196 Glanford Ave., (250) 385-6553 or (855) 385-6553, conducts bus tours, including a hop-on, hop-off service; tickets can be purchased at a kiosk at 721 Government St.
Narrated horse-drawn carriage tours of the city are offered by several companies, including
Tally Ho Carriage Tours
, phone (250) 514-9257, and
Victoria Carriage Tours
, phone (250) 383-2207 or (877) 663-2207. All tours leave from the corner of Belleville and Menzies streets.
Driving Tours
The Visitor Centre has information about such scenic routes as Marine Drive along the shoreline, a trip to Sooke Harbour on the west coast and the Malahat Drive, which runs along the east coast and reaches an elevation of 381 metres (1,250 ft.). The trip to Butchart Gardens is one of the most popular drives, following Hwy. 17 and Hwy. 17A through the rural communities and pastoral valleys of the Saanich Peninsula.
Walking Tours
Victoria is the perfect size for visitors keen on walking. A favorite thoroughfare of strollers and shoppers is Government Street, graced by banners and five-globe Victorian lampposts supporting baskets of geraniums and petunias. Stop in at the Visitor Centre for details.
Events
In addition to its many cultural and historic landmarks, this destination hosts a number of outstanding festivals and events that may coincide with your visit.
As a city of traditions, Victoria celebrates many events and festivals year after year. The weekend following Victoria Day features the classic
Swiftsure International Yacht Race
, which has drawn an armada of more than 185 sailboats from all over the world since 1930. The Victoria Highland Games & Celtic Festival takes place in mid-May.
Boating enthusiasts will enjoy the Victoria Classic Boat Festival at Inner Harbour over Labour Day weekend. There will be a steamboat cruise, rowing regatta, boat races and lots of nautical fun.
Autumn shows off its best colors along the rural Saanich Peninsula, where the Saanich Fair has been held Labour Day weekend for more than a century. Fall's lower temperatures provide an energy boost for the mid-October GoodLife Fitness Victoria Marathon. During the first two weeks of October, however, guests can experience a chill that has nothing to do with the weather at the Ghosts of Victoria Festival.
Wrap up an incredible holiday journey in late November with the "jolly old elf" himself at Santa's Light Parade in the streets of Victoria.
See all the AAA recommended events for this destination.