Due to COVID-19, repair facilities in some areas may have adjusted their hours of operation and procedure for accepting appointments. Please make sure to contact your service facility ahead of time to confirm business hours and to understand any new procedures for dropping off your vehicle for service.
Search For AAA Approved Auto Repair Facilities
Search For AAA Approved Auto Repair Facilities
The AAA Approved Auto Repair Facility Locator is a powerful search tool that gives you easy access to information on over 7,000 AAA Approved Auto Repair facilities across North America.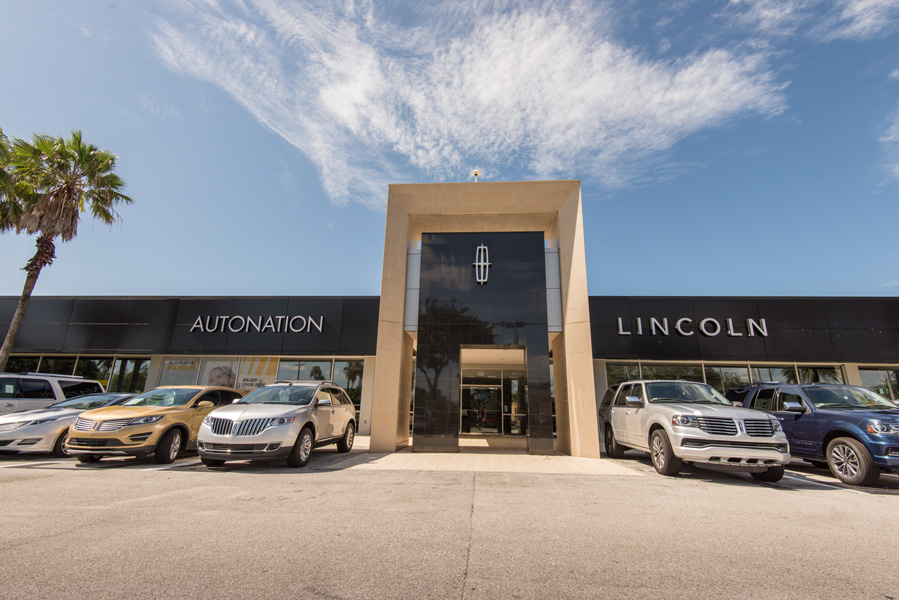 AutoNation Lincoln Of Clearwater
2085 Gulf to Bay Blvd
Clearwater, FL 33765
(727) 466-2011
27.959668
-82.750565
90397
014
browng2@autonation.com
This Facility Offers AAA Members:
AAA Members receive a 15% parts discount and a 15% labor discount on repairs performed at this facility. The maximum parts and/or labor discount is $100.
Services excluded from this offer include: Not to be used with any other discount, special sale, or menu priced item or service.
Make an Appointment
Hours:
Tuesday
7:00 AM - 7:00 PM
Wednesday
7:00 AM - 7:00 PM
Thursday
7:00 AM - 7:00 PM
Saturday
7:00 AM - 5:00 PM
Request an Appointment
Once you complete the appointment form your request will be sent immediately to AutoNation Lincoln Of Clearwater. You should receive a callback from AutoNation Lincoln Of Clearwater within 24 hrs.
AutoNation Lincoln, formerly Autoway Lincoln, is located in Clearwater and is your Local Clearwater Lincoln Dealer. Our certified technicians provide expert diagnosis, estimates and repairs using state-of-the- art equipment and genuine factory parts.
Repair Services:
Manual Transmissions/Transfer Case
Diesel Engine Diagnostics
Gas Engine Diagnostics
Lube/Oil/Filter Service
Cooling/Radiator
Minor Engine Repair
Online Appointments
Air Conditioning
Brakes
Clutch / Driveline
Electrical
Steering/Suspension
Muffler/Exhaust
Tire/Wheel Service
Automatic Transmission
Engine Overhaul/Replace
Hybrid Powertrains
Vehicles Serviced:
5th-Wheel Travel Trailer
Acura
Audi
BMW
Ball-Hitch Travel Trailer
Boat Trailer
Buick
Cadillac
Chevrolet
Chrysler
Class A Motorhome - Dedicated Chassis (21'-45')
Class B Motorhome - Van Conversion (16'-23')
Class C Motorhome - Cab/Chassis (20'-32')
Dodge
Ford
GMC
Honda
Horse Trailer
Hyundai
Infiniti
Jeep
Lexus
Lincoln
Mazda
Mercedes-Benz
Mercury
Mini
Mitsubishi
Nissan/Datsun
Pontiac
Pop-Up Tent Trailer
Subaru
Toyota
Utility Trailer
Volkswagen