Cruise the CoastOne of the most scenic drives in the country, California's Pacific Coast Highway hugs the ocean, riding atop rocky cliffs leading to sandy beaches, through canyons and amid seaside foothills, offering plenty of things to do and see along the route. Rent a convertible if you can, and spend a day exploring the jagged coast along this celebrated, winding route from Laguna Beach to Seal Beach.
The Journey Begins
Beginning in Laguna Beach and heading north toward Seal Beach, the 25-mile trip will take you about 45 minutes if you can resist stopping at every turn-out to take in the scenery and inhale the salty air. The pace is slow, so don't rush it. Instead, pack a picnic to be enjoyed seaside or choose a sandy shore for a stroll alongside the brisk waves. Also, save some time for the excellent local restaurants and fun places to go along the way.
The highway bisects sleepy beach towns and passes spectacular scenery as it meanders over sloping hills dotted with colorful wildflowers, around hairpin turns and past steep cliffs. Around every corner are breathtaking, panoramic views of the sea as it rolls onto sandy beaches or crashes against rugged outcrops.
Fun Things to Do in Crystal Cove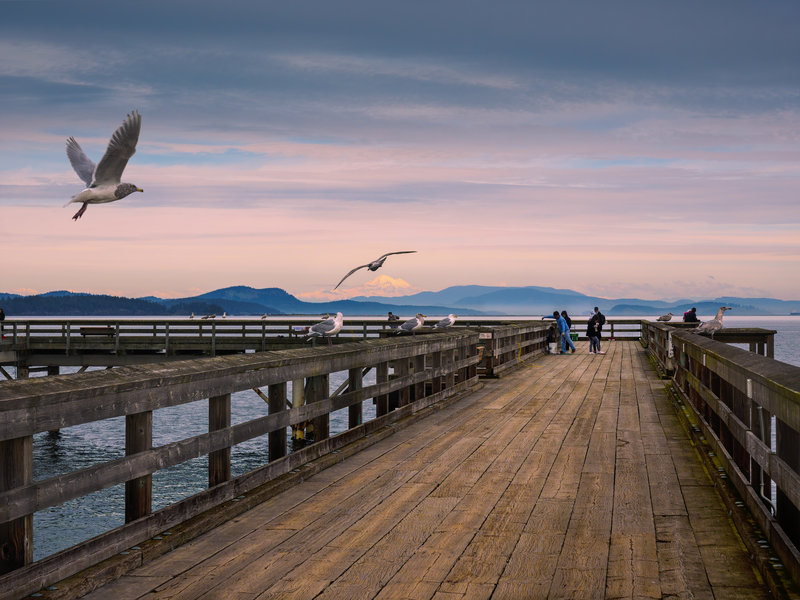 Visit Laguna Beach
An artists' enclave, Laguna Beach is marked by towering headlands and coastal bluffs. After perusing the town's collection of galleries and boutiques, you'll want to hit the highway. Departing Laguna Beach, you'll pass the town of Crystal Cove, home to a coastal state park where you can scuba dive, surf and swim, or hike, mountain bike or ride on horseback through its woodlands. A quick visit is enough time to explore the beach's tide pools and coves, home to all sorts of waterlogged residents. Farther along the route, stop for a game of beach volleyball, some sunbathing or swimming at Corona del Mar's Big Corona State Beach, bordered by cliffs and a rock jetty.
Experience the Finer Things in Newport Beach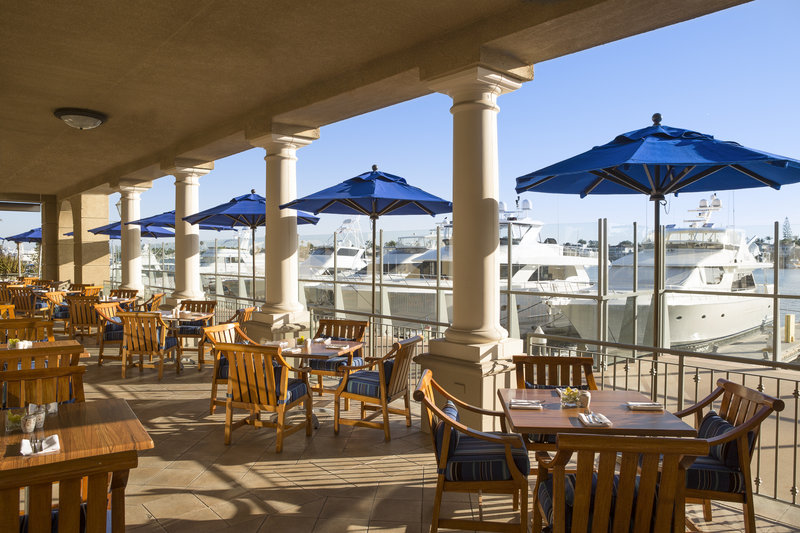 Waterline Newport Beach
You'll know you're approaching Newport Beach when you spot the town's swanky yacht harbor crammed with thousands of high-end craft, its chic shopping district and expansive beach packed with surfers and sunbathers. If you're looking for things for couples to do, consider having lunch here at one of the nearby restaurants, or opt for a gondola tour or harbor cruise.
Surfs Up at Huntington Beach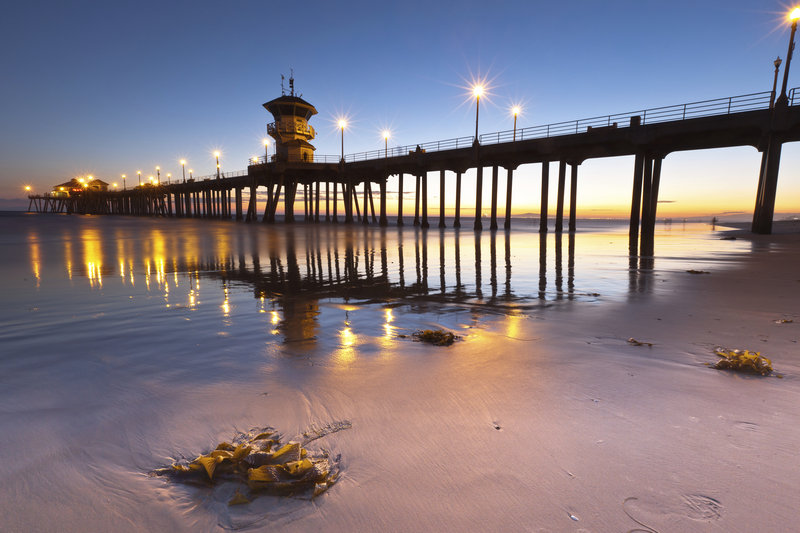 Kesterhu/iStockphoto.com
Upon your arrival in Huntington Beach , you can stroll the extra-long pier and watch surfers ride what are said to be the best swells in the state, making it a favorite surf destination among locals. After passing tranquil Sunset Beach and Surfside, you'll arrive in Seal Beach. Home to a naval weapons station and a retirement community and devoid of the barking sea critters that gave the town its name, Seal Beach is a quiet seaside town that operates at a slow pace.
While the drive isn't long, it is stunning. Your memory will retain its picture-perfect views: Breaking waves against high cliffs, the sun shimmering off the blue sea, frothy water meeting caramel-colored sands and grassy foothills leading inland.