What to do in Atlanta Say hello to a whale shark and other denizens of the deep at the Georgia Aquarium (225 Baker St. N.W.) where exhibits range from tropical coral reefs to freshwater rivers. Among the exotic inhabitants at this state-of-the-art facility are perpetually smiling beluga whales, bizarre-looking cuttlefish and dapper penguins.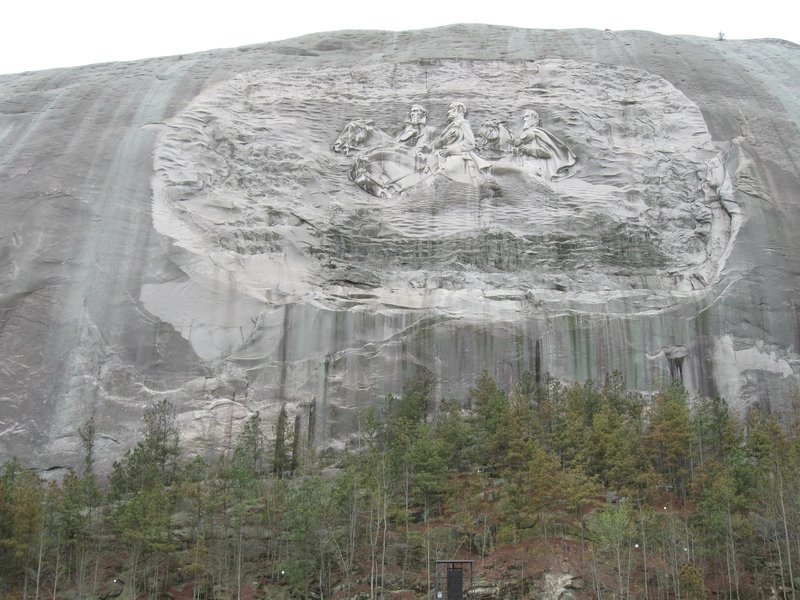 AAA/Greg Weekes
Stone Mountain (I-285 & US 78) is bowl-shaped rather than pointy, making the 1.3-mile hike to the summit easier than you might think; just follow the yellow-dotted line painted on the ground. If visibility is good you can see Atlanta's skyline and even the north Georgia mountains in the distance. Stick around at night to catch the Lasershow Spectacular.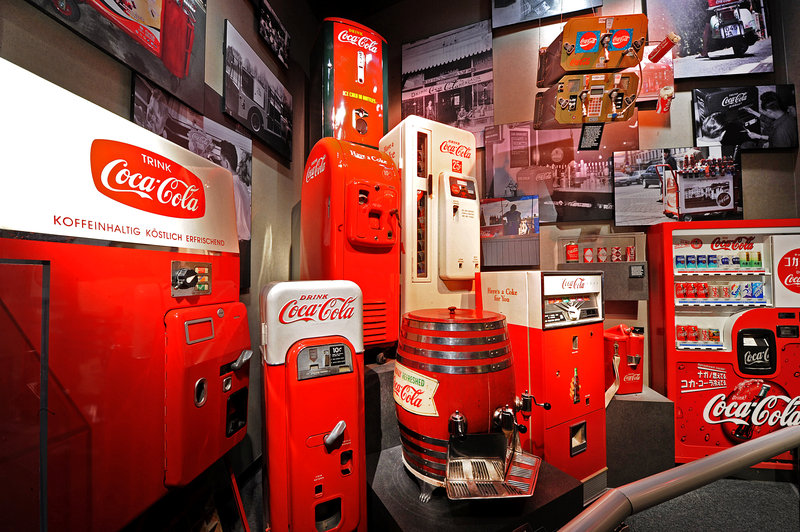 World of Coca-Cola
Ever taste Vegitabeta or Sparberry? Now is your chance. Try more than 100 beverages from around the globe—including Coca-Cola varieties—at the World of Coca-Cola (121 Baker St. N.W.). It's one of the most popular things to do in Atlanta.
If it's a hot day, head downtown to Centennial Olympic Park (265 Park Ave. West N.W.) and frolic in the Fountain of Rings. The park's lawn also happens to be a nice spot for a picnic.
Tour the Fox Theatre (660 Peachtree St. N.E.) an opulent throwback to the days when an old-fashioned movie premiere was a real event. The tour is a fascinating look at a building that came close to being demolished in the early '70s but staged a comeback in the '80s after an extensive, and still ongoing, renovation.
Journey to the Archibald Smith Plantation Home (935 Alpharetta St. in nearby Roswell) to reflect on the history at antebellum mansions in the Deep South. Docent-led tours explore the house—complete with original furnishings—and outbuildings.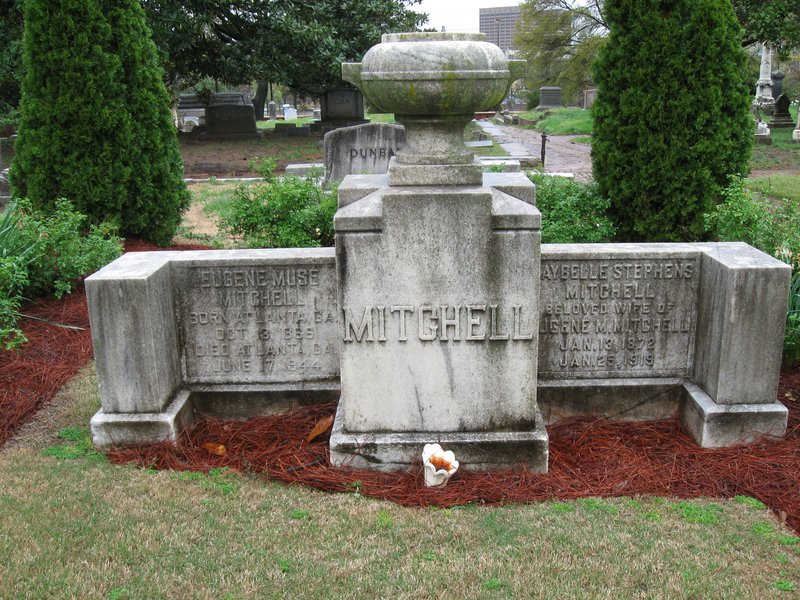 AAA/Greg Weekes
Founded in 1850 when Atlanta outgrew its municipal graveyard and subsequently enlarged when the city needed space to lay to rest some 7,000 Civil War soldiers, Historic Oakland Cemetery (248 Oakland Ave. S.E.) contains rows of anonymous headstones as well as impressive marble mausoleums and monuments. "Gone With the Wind" author Margaret Mitchell is one of the notable Atlantans laid to rest here.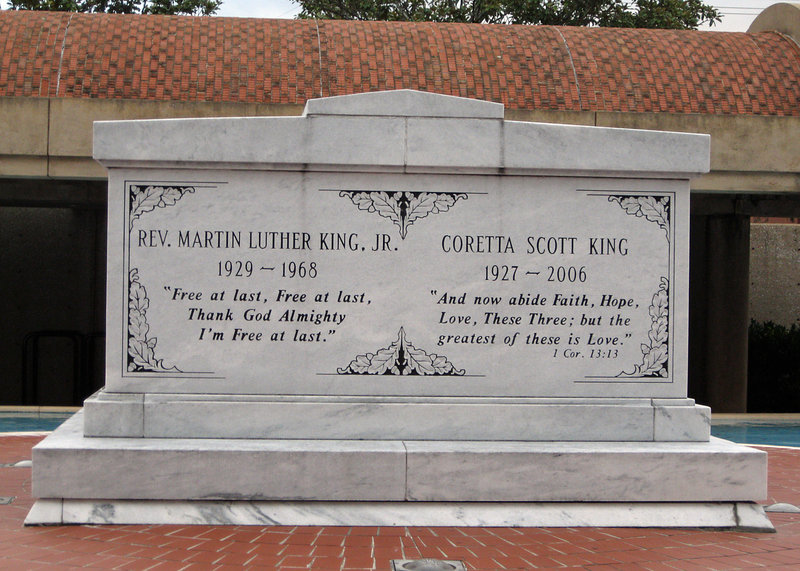 flickr/Ryan Quick
Guided tours of the Martin Luther King Jr. National Historic Site (450 Auburn Ave. N.E.) visit King's boyhood home, his crypt and the church where he preached. Portions of the Sweet Auburn neighborhood he grew up in have been preserved. Atlanta's many historical destinations provide options for family or group travel arrangements.
Delve further into the Civil Rights Movement—and current human rights movements—at the National Center for Civil and Human Rights (100 Ivan Allen Jr. Blvd.). Learn how past movements have impacted society, and see how you can get involved in an issue you feel passionately about.
Sip a specialty cocktail at the bar in The Sun Dial (73rd floor of The Westin Peachtree Plaza , 210 Peachtree St. N.W.). Are you looking for things for couples to do? Have a romantic meal at the restaurant, and enjoy the splendid panorama of downtown.
Hang out in the Little Five Points neighborhood (junction Euclid and Moreland aves). Bohemian is the buzzword here, from music to fashion to art, and there are some funky shops selling all kinds of cool stuff.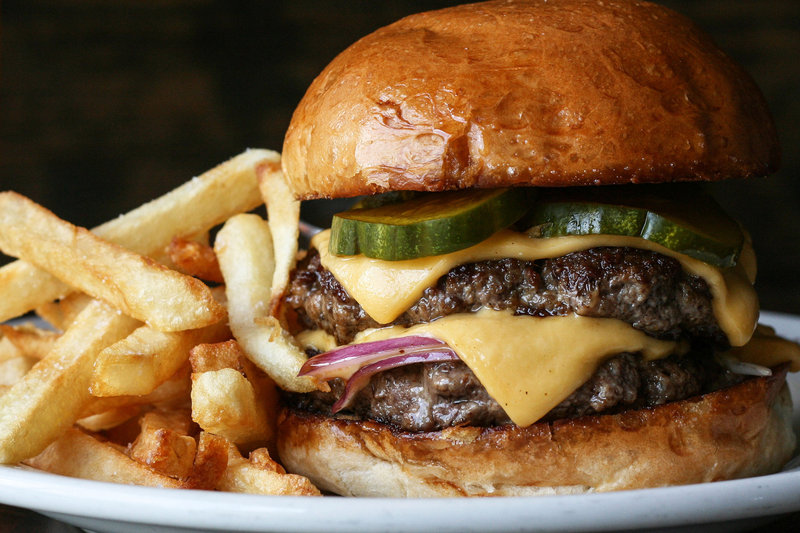 Holeman and Finch Public House/Bart Sasso
Plan to dine at Canoe , one of the best places to eat in Atlanta. Offering landscaped views of the Chattahoochee River as well as local and seasonal ingredients, the restaurant serves contemporary American dishes, which range from rainbow trout with lobster succotash to juicy burgers with aged cheddar.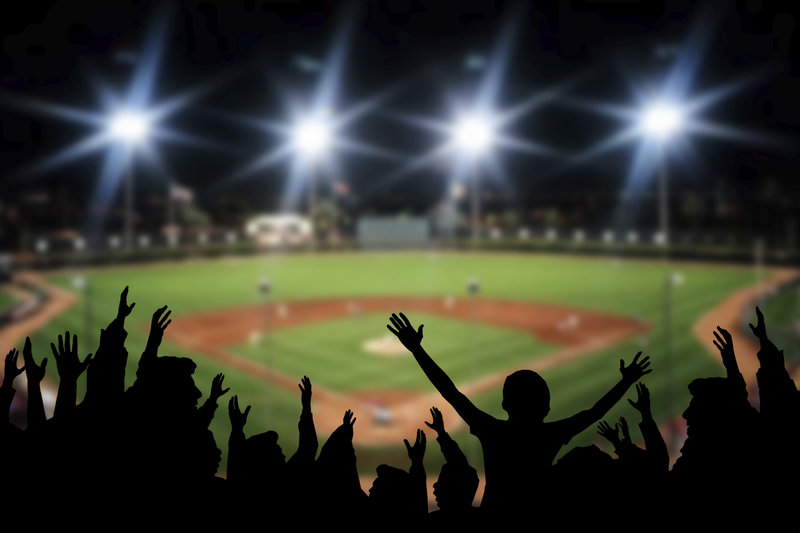 AAA/iStockphoto.com
Note that there are plenty of fun things to do for sports enthusiasts as well, including the Chick-fil-A College Football Hall of Fame (250 Marietta St. N.W.). Explore the museum and have fun at Skill Zone, where you get to be the player.