Introduction Once a quiet fishing village, Atlantic City established itself as a beach resort in the 19th century, long before anyone had ever heard of Donald Trump. City dwellers came to the shore to promenade along the Boardwalk, take a sightseeing tour in a rolling chair and breathe the fresh ocean air. The first amusement pier was built here in 1882, and such attractions as Lucy the Margate Elephant and the Absecon Lighthouse drew countless tourists to the "Queen of Resorts." A 1935 board game named "Monopoly" made the local streets—Baltic, Ventnor, Park Place—household names.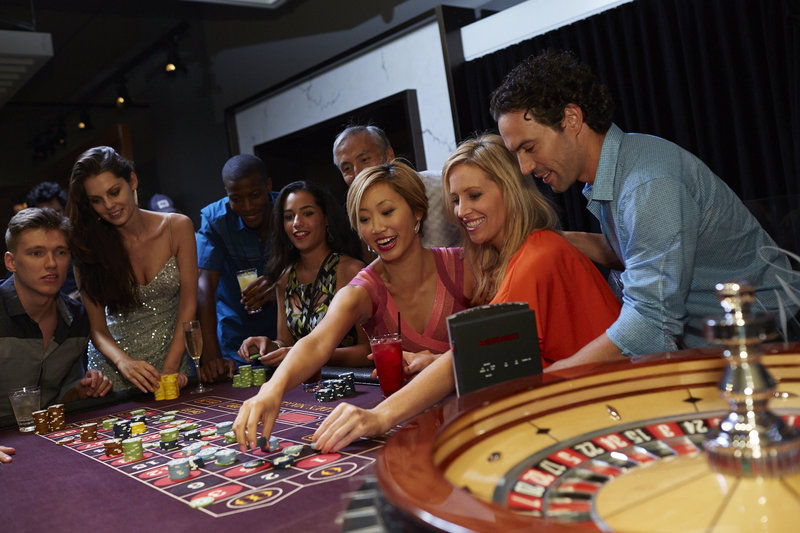 Atlantic City Tourism District
Falling on hard times after World War II, the city bet on casinos to boost its economy. A brief winning streak led to a dozen high-rise casinos and some 30 million annual visitors before luck changed again. Today, while several casino hotels remain, Atlantic City continues to search for its next hot hand, be it gambling—or gamboling with children. You see, there have always been fun things to do with kids here, including things like fishing, boating and miniature golfing. Then there are enticing local history landmarks and art museums. And everyone who visits Atlantic City should be sampling its signature treat, saltwater taffy, said to have been invented here in 1883.
Getting There
By CarThe city's principal gateway is the Atlantic City Expressway, a superhighway that connects with nearly all major mid-Atlantic highways. In the Philadelphia-Camden metropolitan area the expressway collects I-76 traffic from central Pennsylvania; I-95 from the Washington, D.C.-Baltimore-Wilmington corridor to the southwest and Newark-New York City to the northeast; I-295 between Wilmington and Trenton; and the New Jersey Turnpike.
A few miles west of Atlantic City the expressway intersects with the Garden State Parkway, a major coastal route linking Newark to the north and, via the Cape May-Lewes Ferry, Delaware and southern Maryland to the south. US 30 and US 40/322 also enter Atlantic City, arriving via Absecon Boulevard and Albany Avenue respectively. The Atlantic City Expressway is the preferred route.
Getting Around
Street SystemAs neatly gridlike as the Monopoly board on which some of its street names are perpetuated, Atlantic City's basic plan is easy to comprehend. Avenues parallel to the ocean are named for oceans or seas: Arctic, Mediterranean and Baltic. Some of these change names near the inlet or "downbeach"; for example, Baltic becomes Madison at its north end and Winchester at its south.
With a few exceptions, streets perpendicular to the ocean bear the names of states in an order roughly approximating the state's geographic position. New Hampshire and Vermont are at the northeast end of the island; Indiana and Illinois are about in the middle. Why Iowa Avenue is farther south than Texas and California avenues remains a mystery.
Numbers are in blocks of 100, increasing as they progress southward from Maine Avenue and inland from the Boardwalk. The few diagonal streets are mostly extensions of the roads that lead into the city.
ParkingMost businesses provide parking spaces near their premises, and most casino-hotels charge at least the state-mandated $5 fee for parking. That fee is valid at all Atlantic City casino-hotels for one day, with the proceeds earmarked for the revitalization of Atlantic City. Some casino-hotels may charge as much as $10 for parking, with the fee rising during special events. Although rare, parking rates have climbed as high as $50 for some big-name concerts.
Public parking lots are many and scattered throughout the city, and Boardwalk Hall at Mississippi Avenue and Boardwalk offers indoor parking. Daily rates—sometimes applied to any part of a 12-hour period—at privately owned lots generally range from $6 to $10 weekdays and from $10 to $20 weekends. Drivers should expect higher prices during special events.