About Bar Harbor Bar Harbor lies at the entrance to Acadia National Park on Mount Desert Island. The beauty of sea, mountain, lake and forest have made this region well-known as a resort. By the turn of the 20th century Bar Harbor had become the summer playground for America's wealthy; millionaires J.P. Morgan, Joseph Pulitzer and John D. Rockefeller were among those who owned "cottages."
However, newly instituted income taxes, World War I and the Great Depression nearly removed the leisure class from Bar Harbor by the 1930s. Many of the abandoned cottages, like their owners, succumbed to disaster and bad luck. Then a fire swept through Bar Harbor in 1947, ravaging 237 homes, including most of the estates, destroying more than 17,000 acres and leaving $23 million in charred ruins. The history of Bar Harbor can be seen in a collection of photographs and artifacts at the Bar Harbor Historical Society Museum , 33 Ledgelawn Ave.; phone (207) 288-0000.
A network of motor highways, carriage roads and mountain trails preserves the striking scenery for visitors. The Great Meadow Loop Trail connects downtown Bar Harbor with Acadia National Park.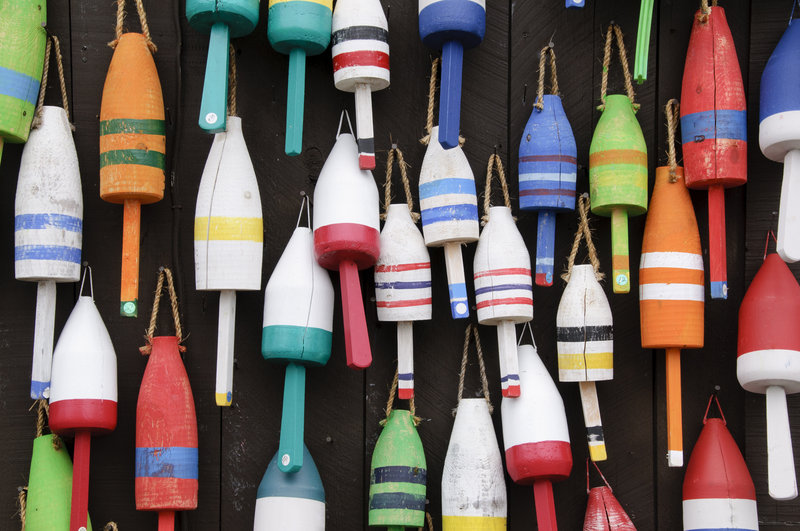 OGphoto/iStockphoto.com
One of the best ways to explore the area is to hop on the Island Explorer, a free shuttle bus operating late June through Columbus Day. Rides to Northeast Harbor, Southwest Harbor, Acadia National Park, beaches, campgrounds and other destinations originate at the Bar Harbor Village Green. Rides to Brown Mountain are offered late June through August 31. Shuttle passengers going to Acadia National Park should purchase a park entry permit at the Village Green prior to departing; phone (207) 667-5796.
Whale-watching cruises, sailing charters and working lobster boat excursions depart from Bar Harbor May through October.
Jackson Laboratory, 1.5 miles south on SR 3, is a national genetics research center. Public walking tours are offered on select Thursday mornings in summer; reservations can be made online. For information phone (800) 474-9880.
Visitor Centers Bar Harbor Chamber of Commerce / Acadia Welcome Center 2 Cottage St. Bar Harbor, ME 04609. Phone:(207)288-5103 or (800)288-5103
Things to Do Abbe Museum Downtown
George B. Dorr Museum of Natural History
Margaret Todd Windjammer Cruises
Mount Desert Oceanarium Bar Harbor
Recreational Activities
Bicycling Acadia Bike
Kayaking Coastal Kayaking Tours