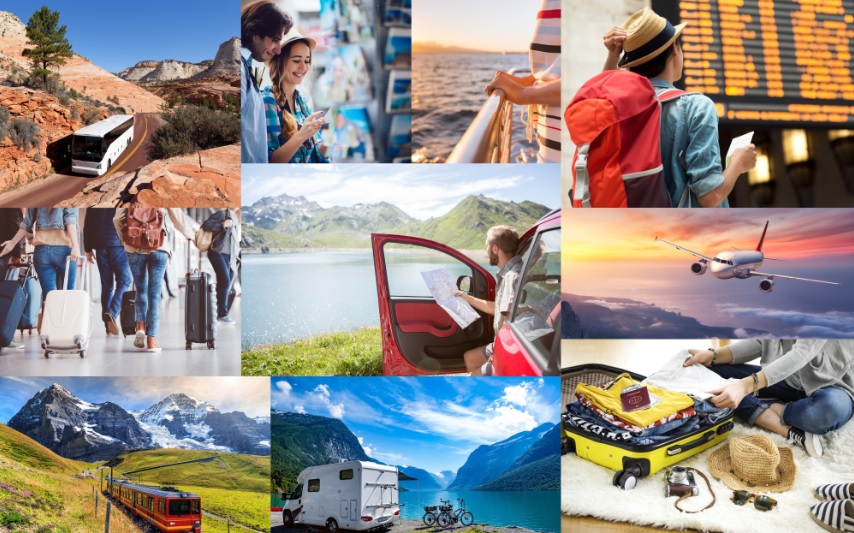 Description
The name Big Sur is derived from the Spanish el sur grande, which means "the big south." It's a reference to terrain comprising sheer cliffs that loom above the ocean; to the foothills of the rugged Santa Lucia Mountains, rising up less than 10 miles inland; and to the wooded valleys between them. This entire wilderness region was basically inaccessible until the 1937 opening of SR 1, also referred to as California Highway 1 and the Pacific Coast Highway. The road paved the way for tourism.
The village of Big Sur is scenically strung out along SR 1 south of Andrew Molera State Park, at one of the few points where the roadway veers inland and tunnels though a beautiful stand of redwoods. More commonly, though, Big Sur refers to the magnificently rugged—and blessedly pristine—90-mile-long stretch of California coast that runs from Carmel-by-the-Sea south to San Simeon.
Two-lane SR 1 snakes along the Big Sur coast in a seemingly endless series of sinuous S-curves, rarely out of sight of the ocean. Even though there's a guardrail along the side, a couple of bends are dizzyingly close to a sheer drop-off. Needless to say, you don't speed on this highway—but who would want to?
Better yet, there's an almost complete absence of man-made distractions. There are no billboards. No strip centers. No fast-food outlets. No gas stations (just gas pumps at a couple of roadside establishments in Big Sur village). In other words, no visual blight gets in the way of nature's glory.
Numerous strategically located pull-off parking areas allow you to stand at the very edge of a cliff top and position yourself for what is almost guaranteed to be a memorable photo. Just point and click; nature takes care of the rest. The elevation of the highway varies from near sea level to nearly 1,000 feet above. But most of the vista points are high above the Pacific, and the panoramic views of headlands extending for miles along the coastline—against a backdrop of steel-blue ocean—are simply breathtaking.
A variety of plants cling for dear life to the cliff edges. Rocks are carpeted with ice plants, a succulent ground cover with fleshy, deep green leaves and pink, yellow and white flowers that look like small daisies. Wildflowers bloom in seasonal bursts of color. It's nature at its wildest that resembles a manicured rock garden.
One necessary man-made concession to travel is the suspension bridge, and there are several of them along the highway. Shutterbugs can clamber down an ice plant-covered sand dune to get a shot of the Rocky Creek Bridge. A bit farther south is the larger Bixby Bridge, arching above waves crashing against the rocks far below.
In addition to a wealth of spectacular scenery, Big Sur has an artsy, quintessentially Californian vibe; spas, healing centers and art galleries line SR 1 in the vicinity of Big Sur village. Henry Miller was a resident for 18 years, Jack Kerouac sang Big Sur's praises in a novel and Hollywood weighed in with "The Sandpiper," a 1965 movie starring Richard Burton and Elizabeth Taylor that featured Taylor playing a caftan-clad Big Sur artist.
Nepenthe, 48510 SR 1, totally embodies this bohemian spirit. The three-level complex perches on a hillside landscaped with pretty gardens. Both Café Kevah and the Nepenthe restaurant above it have outdoor terraces with umbrella-shaded tables and to-die-for views of green hills rolling down to the Pacific. Either one is a perfect spot to just chill for an hour or so.
Phoenix, on the lower level, is one of those gift shops that sells things you don't really need but have to have: Navajo jewelry, wall hangings, meditation CDs, art books, stone Buddha sculptures and "vertical gardens," miniature succulents planted in flat, shallow wood containers that can be hung on a wall. The shop's cozy back patio, overlooking the ocean with a soundtrack of tinkling wind chimes, feels like a little corner of paradise.
Point Sur State Historic Park faces SR 1 about 19 miles south of Rio Road in Carmel-by-the-Sea and a quarter mile north of the Point Sur Naval Facility. The park includes Point Sur Lighthouse and its seven lightstation buildings as well as an interpretive center.
There are campsites at Limekiln State Park, on SR 1 56 miles south of Carmel-by-the-Sea and 2 miles south of Lucia. The park, in the midst of a redwood forest, offers breathtaking views of the Big Sur coast; for information phone (805) 434-1996.