Birmingham Sports and RecreationAlabama's unofficial status as "Football Capital of the South" is largely the legacy of University of Alabama coach Paul "Bear" Bryant, who led his Crimson Tide football team to more than 300 victories. For Crimson Tide sports tickets phone (205) 348-2262.
The University of Alabama at Birmingham, (205) 975-8221; Samford University, (205) 726-2966; Miles College, (205) 929-1615; and Birmingham-Southern College, (205) 226-4935, also have competitive sports teams. The Birmingham Barons, AA baseball affiliates of the Chicago White Sox, play their home games at Regions Field; phone (205) 988-3200.
Free self-guiding tours of the restored 1910 Rickwood Field , 1137 2nd Ave. W., are offered when the park is open (typically Mon.-Fri. 8-4:30 and some weekends). Baseball greats Ty Cobb, Babe Ruth, Satchel Paige and Willie Mays played here. Visitors can pick up a brochure leading them on a route to see the highlights; a walk on the field is sure to be a thrill for dedicated baseball fans. Guided tours with additional access to the locker room and press box are available by appointment; phone (205) 458-8161.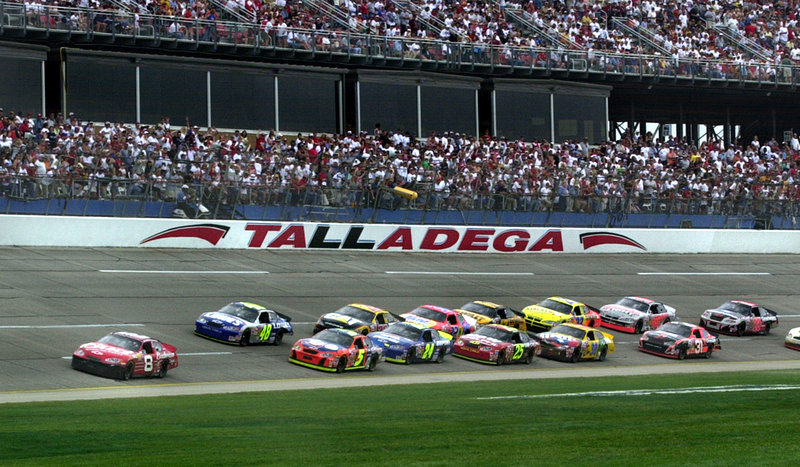 Alabama Bureau of Tourism & Travel/Kevin Glackmeyer
Auto racing attracts legions of fans to the Talladega Superspeedway. The raceway holds two NASCAR Cup events as well as the NASCAR XFINITY Series and ARCA events. The Birmingham Race Course, 1000 John Rogers Dr., offers simulcast greyhound dog racing; phone (205) 838-7500.
Note: Policies concerning admittance of children to pari-mutuel betting facilities vary. Phone for information.
Tennis courts can be found at most city parks, along with facilities for hiking and bicycling. City golf courses include Highland Park, 3300 Highland Ave. S., and Roebuck, 8920 Roebuck Blvd. For information about other public golf courses and tennis courts, phone the convention and visitors bureau, (205) 458-8000 or (800) 458-8085.