One Day in the Black HillsAAA editors suggest these activities for a great short vacation experience. Those staying in the area for a longer visit can access a 3-day itinerary at AAA.com/TravelGuides.
Morning Watch the sun rise over craggy peaks and evergreen-mottled hills, then make the trip to Crazy Horse Memorial , just north of Custer. Lakota chiefs and sculptor Korczak Ziolkowski first dedicated this monument to Native Americans in 1948; half a century later, the stately face of Crazy Horse was unveiled. Though Korczak passed away in 1982, the proposed 563-foot-high equestrian carving remains a work in progress, with second-generation Ziolkowskis continuing to etch this artistic vision into the mountainside. The memorial's visitor complex includes exhibits and other things to see.
Afternoon After stopping at the visitor complex, take a short ride north to Hill City for an early lunch at the Alpine Inn , one of the most popular local restaurants.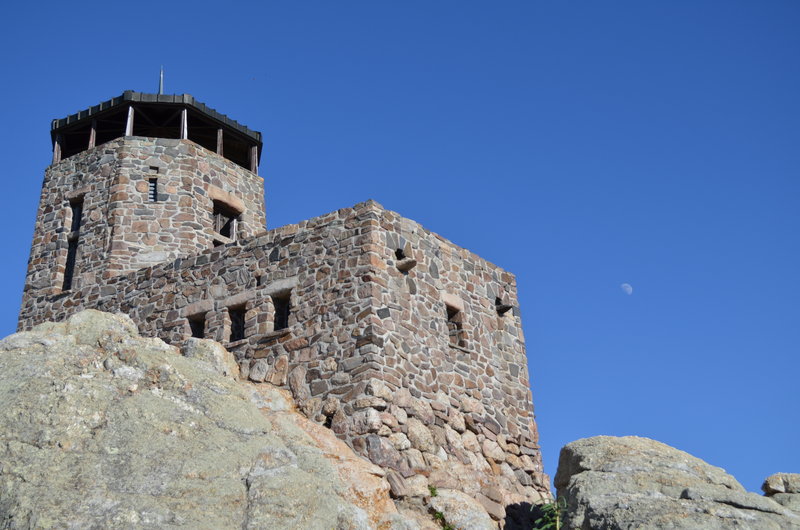 flickr/James
All aboard! Depart Hill City in 19th-century style and travel to Keystone on the 1880 Train . Restored steam locomotives chug past remnants of once-bustling settlements, the sight of which will have you imaginging the miners and rough-and-tumble pioneers of yesteryear. During the 2-hour round-trip journey you'll also catch glimpses of Black Elk Peak , the highest point in South Dakota.
Though natural marvels abound in the Black Hills (the Needles Eye, Wonderland Cave and Petrified Forest of the Black Hills are but a few), garnering the most attention in these parts are four granite giants fashioned by dynamite and hammers rather than wind and water. Scattered beneath the colossal heads of Mount Rushmore National Memorial each year are millions of tiny, upturned faces—some solemn, others jubilant but every last one spellbound. Paying a visit to Mount Rushmore is one of the top things to do in the Black Hills.
Watching over the Black Hills, this quartet of American greats—George Washington, Thomas Jefferson, Theodore Roosevelt and Abraham Lincoln—surveys swells of sweet-smelling ponderosa pine largely thanks to the vision and perseverance of one man: sculptor Gutzon Borglum. At the Rushmore Borglum Story in Keystone you'll learn about a complex person who contemporaries described as arrogant, stubborn, temperamental and, of course, brilliant.
Evening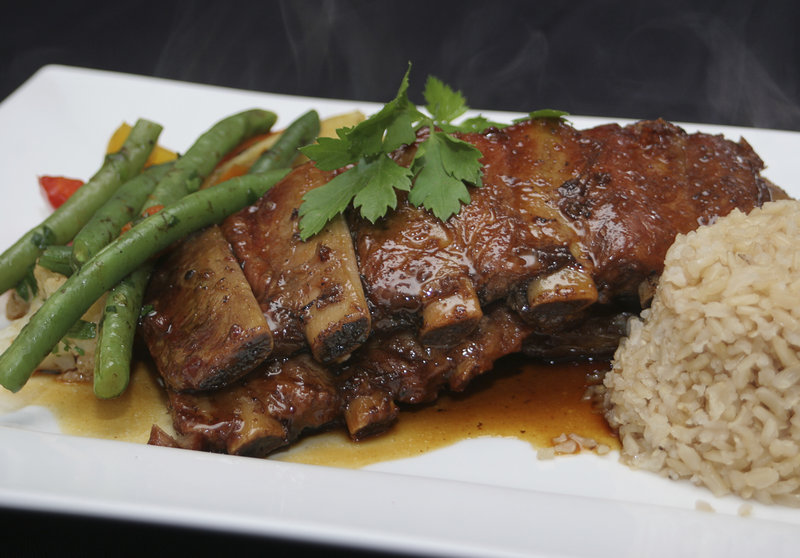 iStockphoto.com / philsajonesen
Morning, noon and night, ravenous guests of the Powder House Lodge Restaurant chow down amid the magnificent Black Hills National Forest . When the dinner bell sounds inside this charming log cabin, fill up on crab-stuffed mushrooms, cheese-stuffed tomatoes and rice- and-couscous-stuffed quail. Also on the evening menu are assorted entrées featuring bison meat, a common ingredient in Black Hills cuisine. Choose among barbecue-slathered buffalo short ribs, 10-ounce buffalo steaks, buffalo burgers and buffalo stew.