Boston Sports & RecThe religious zeal with which Boston was founded has been transformed into a modern-day fanaticism for sports. In few other cities do even the most rarefied academics follow their hometown teams with such enthusiasm. When one considers the city's bragging rights to a number of athletic firsts and bests, its sports obsession seems quite justifiable.
Also worthy of attention is the Charles River, which plays a central role in Boston's recreational life and is a top destination in its own right. Miles of jogging and bicycling trails follow the river's course through town. Anglers preserve the centuries-old tradition of fishing on the banks of the Charles. And one of the city's loveliest vistas is the early morning sight of a lone scull gliding on the water.
Similarly enticing is Boston Harbor. Winding through East Boston, Charlestown, downtown and the North End, South Boston and Dorchester, the nearly complete 47-mile Harborwalk—a pathway linking everything from parks and beaches to cultural and historical sites—allows for casual strolls and a bit of peddling along this seafaring city's vital waterfront. This site tops "Things to Do in Boston" lists thanks to its rich history.
Baseball The first baseball glove was donned on a Boston field in 1875. A year later, a Harvard student caused a stir by wearing a catcher's mask, another first. The beloved Boston Red Sox (then the Boston Americans) won the first World Series in 1903 and captured their ninth championship in 2018. Fenway Franks, the Green Monster and "The Rocket" are all part of the enduring lore that surrounds the legendary team, which plays April to late September at Fenway Park (T: Kenmore). Fenway, one of the game's most historic stadiums, celebrated its centennial in 2012.
Although it's best to purchase tickets well in advance, same-day tickets are sometimes available at the Gate E ticket office on Lansdowne Street. Seats are sold on a first-come, first-served basis, beginning 90 minutes prior to the start of the game. Phone (877) 733-7699 for more information. Guided tours of the legendary park are available year-round.
Basketball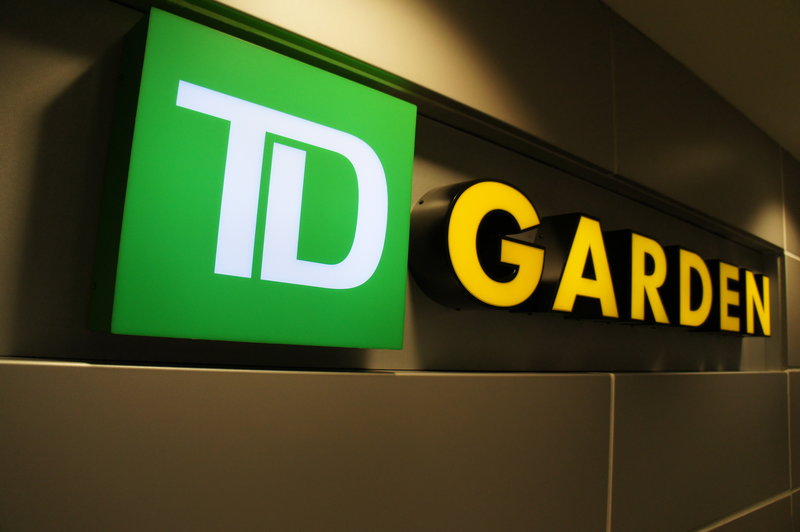 AAA/Photo submitted by Maria White
The Boston Celtics, one of the most successful franchises in professional sports history, were National Basketball Association champions for 8 years running between 1959 and 1966—the longest consecutive winning streak of any NBA team. In 2008 the Celtics won their 17th NBA championship after a 22-year-long drought. Hallowed Boston Garden was the Celtics' home until 1995, when the aging facility was replaced by the gleaming TD Garden on Causeway Street (T: North Station). While faithful fans may forever mourn the original Garden's passing, most appreciate the new arena's larger size and more comfortable amenities. Home games are played October through April; phone (866) 423-5849.
Followers of college basketball root for the Atlantic Coast Conference Boston College Eagles, Boston University Terriers of the Patriot League and Northeastern University Huskies of the Colonial Athletic Association, as well as the Ivy League's Harvard University Crimson.
Football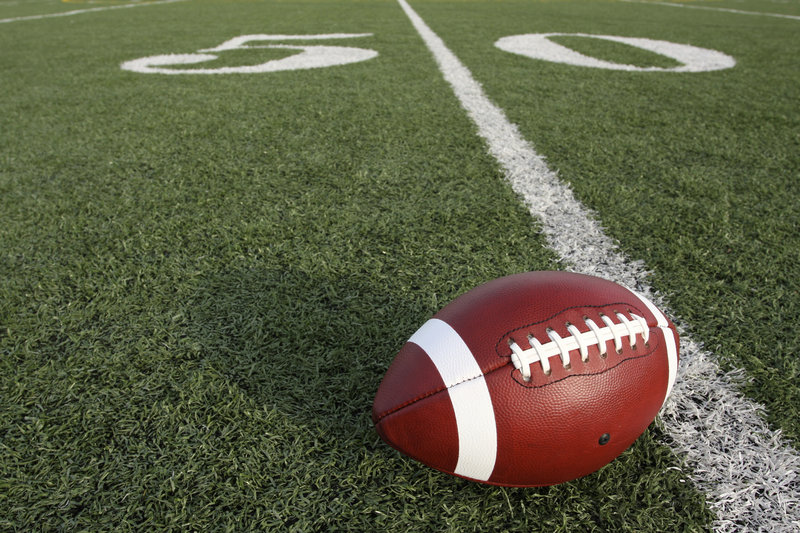 33ft/iStockphoto.com
The Oneida Football Club, purportedly the nation's first organized football team, played on the Boston Common between 1862-65 and are said to have never lost a game. Their modern-day descendants, the New England Patriots, are one of only two NFL teams to win three Super Bowls in a 4-year span, becoming the seventh franchise to win back-to-back Super Bowls. In 2019, the Pats picked up their sixth Vince Lombardi Trophy at Super Bowl LIII. Zealous spectators watch home games at Gillette Stadium in Foxboro, about 30 miles south of downtown Boston via I-95; phone (800) 543-1776.
Supporters of college football turn out for the Boston College Eagles, who play at Alumni Stadium, and the Harvard University Crimson, who play Ivy League ball at Harvard Stadium.
Hockey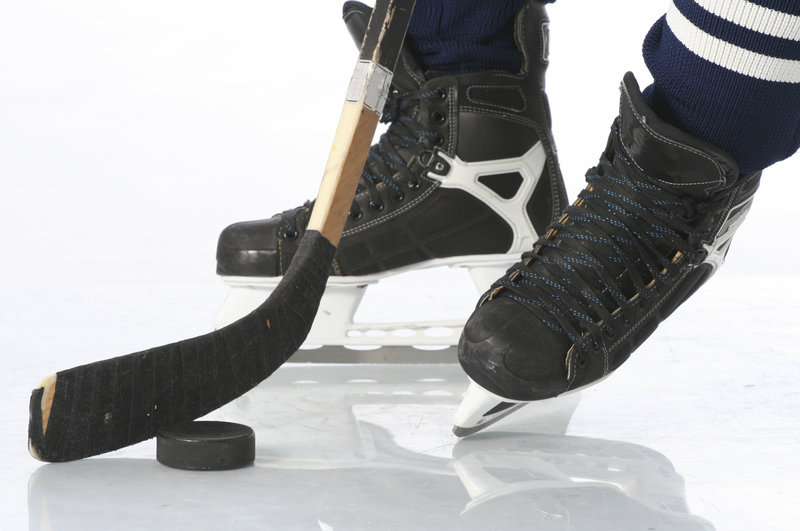 walik/iStockphoto.com
The Boston Bruins were the first American team to receive a National Hockey League franchise. Historically one of the NHL's most successful teams, the brawling "B's" are six-time Stanley Cup champions, with the latest win in 2011. The Bruins face off at the TD Garden from October through April. Those interested in seeing the Bruins in action should purchase tickets well in advance; phone (617) 624-2327.
BicyclingAs a Boston pastime, bicycling hails back to the time ladies gathered their bustles to ride sidesaddle around Boston Common. Although the city has never been overly conducive to two-wheeled travel, it does have several safe and extremely popular bicycle paths. Visitors can explore them after a stop at Community Bicycle Supply, 496 Tremont St., which has mountain bikes and other hybrid bicycles for rent spring through fall (weather permitting); phone (617) 542-8623.
Equipment rentals also are available through Urban AdvenTours , 103 Atlantic Ave. The company offers several different guided trips, including the 2.5- to 3-hour City View Bicycle Tour, which showcases the North End, South End and Back Bay neighborhoods as well as Fenway Park, Boston Common and other major points of interest; phone (617) 670-0637.
Another option is BLUEbikes, Boston's bicycle-sharing system. From spring through fall, two-wheelers may be rented and returned at any of more than 260 stations scattered throughout Boston, Brookline, Cambridge and Somerville. A 24-hour access pass costs $10 and allows renters unlimited rides, provided each individual trip lasts under 2 hours; longer rides incur an additional 30-minute usage fee. Phone (855) 948-2929 for more information.
Biking is a popular activity within the Emerald Necklace, a linear chain of parks that originates at Boston Common and ends at Franklin Park. More than 7 miles long, it includes the Commonwealth Avenue Mall, the Back Bay Fens, The Riverway, Arborway, Jamaicaway and other sites. Bicycle maps are available from the Shattuck Visitor Center, at 125 The Fenway in the Back Bay Fens.
The Dr. Paul Dudley White Bike Path is named for President Dwight D. Eisenhower's personal physician, a devoted cyclist and, appropriately enough, a cardiologist who helped found the American Heart Association in the early 1920s. The approximately 17-mile round-trip follows the north side of the Charles River beginning at the Museum of Science, passing through Cambridge and Newton. At Watertown Square the path crosses the river and heads back toward Boston along the river's south bank. Several footbridges, particularly the one at the busy intersection of Arlington and Beacon streets (near the Public Garden) minimize interaction with vehicle traffic.
The Minuteman Bikeway is an 11-mile path running along an old railroad bed; it begins at the Alewife "T" station (the northern terminus of the Red Line) in Cambridge and passes through the towns of Arlington, Lexington and Bedford.
For information about other area bicycle paths, contact the Department of Conservation and Recreation, which operates many public recreation facilities throughout the city; phone (617) 626-1250. Note: Bicycles are allowed on subway trains only during non-peak hours and are not permitted on the Green Line at any time.
FishingIn the 17th century, fishing sustained the Massachusetts Bay Colony, and a maritime foundation supported the Boston economy until well into the 1800s. Today's casual angler can take advantage of several freshwater locations in and around the city. The Charles River, although muddy, is home to catfish, sunfish and crappie. The fishing gets better farther upstream, particularly in the vicinity of Watertown. Jamaica Pond, on the Jamaicaway in Jamaica Plain, is stocked with trout and also is home to such fish as yellow perch and bass. Although numerous joggers trod around the pond, there are enough woodsy spots at the water's edge to make it a peaceful getaway.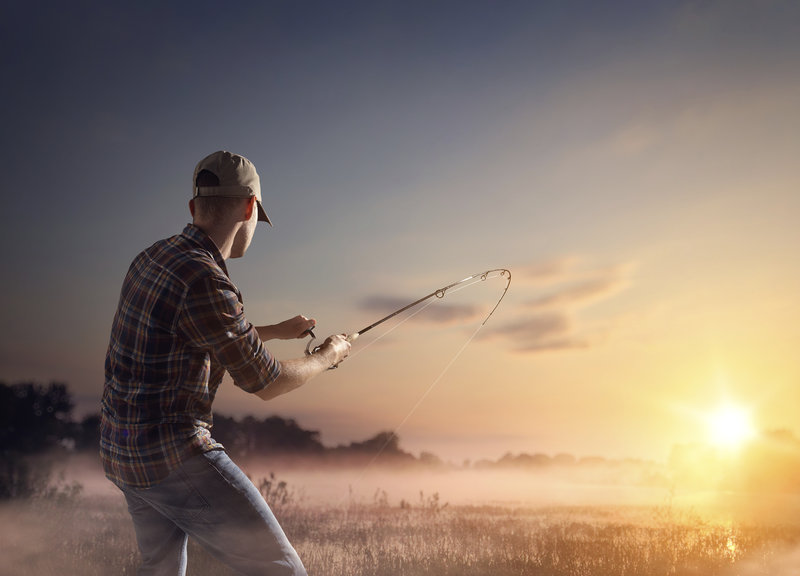 Aksonov/iStockphoto.com
Several fishing piers are located along the Boston Harborwalk; one of the most popular is on Pleasure Bay at man-made Castle Island in South Boston at the end of William J. Day Boulevard. Connected to the mainland, the island is reputed to be one of the city's best saltwater fishing spots. Another good option for saltwater fishermen is a quick trek to the Boston Harbor Islands, where the catch includes such varieties as striped bass and flounder.
The Massachusetts Saltwater Recreational Fishing Guide can be obtained at area tackle shops as well as from the Division of Marine Fisheries; phone (617) 626-1520. A fishing license is required and may be purchased online or from authorized locations such as Division of Marine Fisheries offices, local town halls and retail outlets. A nonresident recreational saltwater fishing permit is $10; free (ages 60+). A special 3-day license for nonresident freshwater fishing is $23.50; $11.50 (ages 15-17).
Golf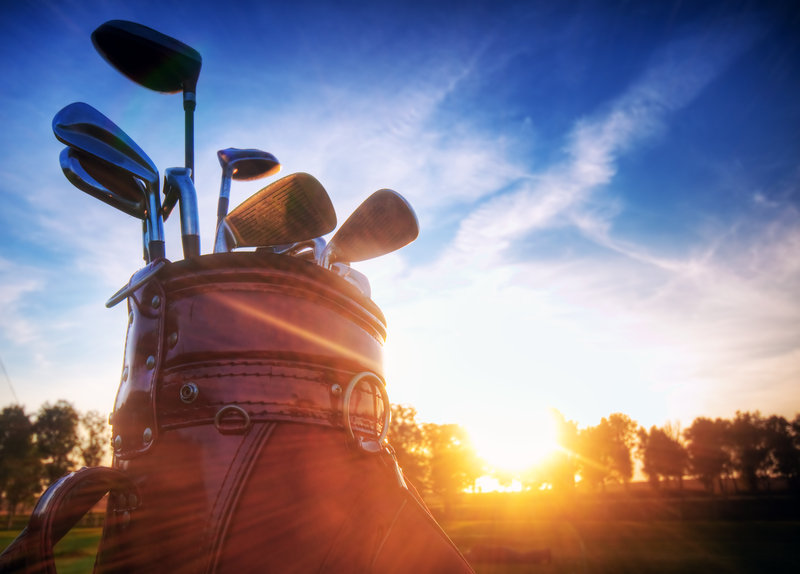 Shutterstock.com/PHOTOCREO Michal Bednarek
Due to the rigorous winters, golf is not an all-year proposition in Greater Boston. Courses are busy on summer weekends; players should phone in advance to reserve a tee time. Several 18-hole courses are open to the public, including the Braintree Municipal Golf Course, 101 Jefferson St. in Braintree, (781) 843-6513; Brookmeadow Country Club, 100 Everendon Rd. in Canton, (781) 828-4444; George Wright Golf Course, 420 West St. in Hyde Park, (617) 364-2300; Newton Commonwealth Golf Course, 212 Kenrick St. in Newton, (617) 630-1971; Robert T. Lynch Municipal Golf Course, 1281 W. Roxbury Pkwy. in Brookline, (617) 730-2078; and William J. Devine Golf Course at Franklin Park, 1 Circuit Dr. in Dorchester, (617) 265-4084.
Jogging and WalkingWalking is, of course, the best way to see Boston. Perhaps the most popular route is the Freedom Trail, easily followed via a red line on the sidewalk. It conveniently links a number of historic sites. A byproduct of the Big Dig, the Rose Fitzgerald Kennedy Greenway follows the former path of the elevated Central Artery. The string of urban parks connects several vibrant districts, including Chinatown and the North End.
The banks of the Charles River are the most popular spots for joggers; the Esplanade, on the Boston side of the waterway, is probably the most scenic and well-traveled running path. Storrow Drive in Boston and Memorial Drive in Cambridge are additional routes following the course of the Charles. Loop runs of varying distances can be tailored by taking advantage of the several bridges that cross the river.
Connecting waterfront neighborhoods, maritime industrial areas and a network of inland trails, the Harborwalk is another scenic option for runners (it's also open to cyclists).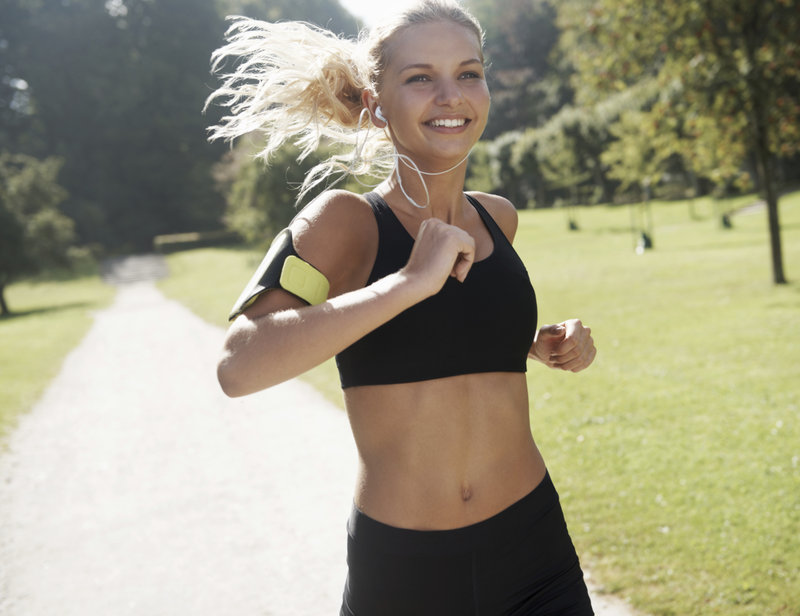 iStockphoto.com/GlobalStock
Southwest Corridor Park, a 4.7-mile, 52-acre linear park, connects the South End, Back Bay, Roxbury and Jamaica Plain neighborhoods. In addition to recreational facilities and children's play areas, the parkland offers 6 miles of multipurpose trails. Contact the Department of Conservation and Recreation for information on other city jogging paths; phone (617) 626-1250.
Athletic gear as well as changing rooms and showers are available at the Adidas Store, located at 855 Boylston St., near the finish line of the prestigious footrace. The state-of-the-art running hub also features interactive exhibits related to the Boston Marathon.
Tennis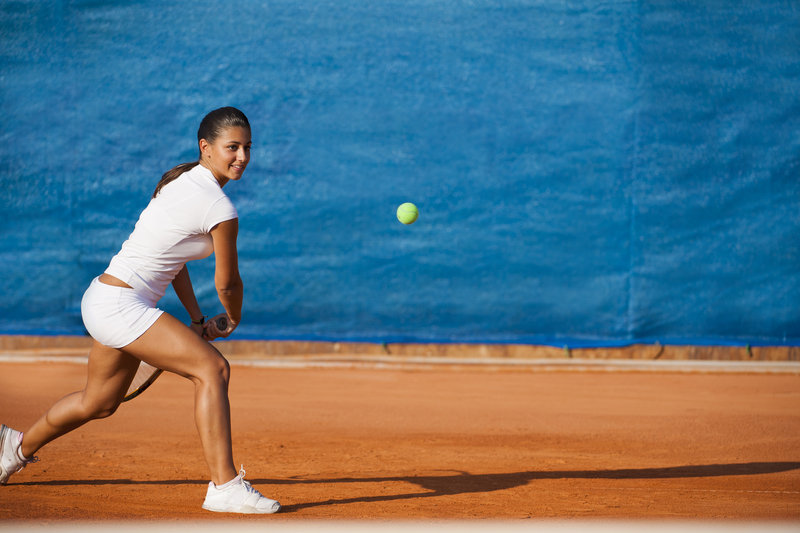 technotr/iStockphoto.com
The Department of Conservation and Recreation maintains many public tennis courts in the Boston metropolitan area. Nearly all are available on a first-come, first-served basis. There are courts in North End Park off Commercial Street, at Marine Park on William J. Day Boulevard in South Boston, and at Southwest Corridor Park off Columbus Avenue in Jamaica Plain. For other locations phone (617) 626-1250.
Water SportsBoston Harbor is good for more than dumping tea. The Boston Sailing Center on Lewis Wharf specializes in sailboat charters and also offers sailing classes and racing programs. The sailing season begins in May and ends in October; phone (617) 227-4198.
The Charles River—christened by Prince Charles of England (later the ruler Charles I) in 1615—has figured prominently in history; Paul Revere rowed across it before taking off on his midnight ride. Later the river was plied by tugboats and freight vessels, and a foul stench from stagnant tidal mud flats often hung in the air. In the early 20th century the Charles River Basin was created, stretching some 9 miles upstream from the harbor.
Today recreational craft rule the Charles, and boathouses and marinas line its banks. Community Boating, 21 David G. Mugar Way near the Boston side of the Longfellow Bridge and the Charles/MGH "T" station, offers a 1-day visitor pass with unlimited sailboat use April through October. Sailing lessons also are available; phone (617) 523-1038.
Harvard and other collegiate rowing crews routinely use the river basin for practice sessions. Paddle Boston has five Greater Boston rental locations, including one in Cambridge's Kendall Square at 500 Broad Canal Way. The company has canoes, kayaks, stand-up paddleboards and rowing shells available for rent from early May to mid-October. Guided kayaking tours also are offered; phone (617) 965-5110.
Winter SportsWhen the weather turns frosty, Bostonians head for the Boston Common's Frog Pond, which is transformed from a wading pool to an ice-skating playground mid-November to late March. A warming room and skate rentals are available. While ice-skating is most popular at the Frog Pond, you also can do a figure eight on the lagoon at the Public Garden. The Beacon Hill Skate Shop, 135 Charles St. S., has equipment rentals; phone (617) 482-7400. Other public ice-skating rinks are scattered throughout the city; phone (617) 626-1250 for information about locations and hours of operation.