Boston Travel with Kids
Under 13 At the Boston Children's Museum (308 Congress St.), a three-story climbing structure leads to more interactive exhibits than a kid can handle. Wee ones can explore a giant maze in The Common, take a plane trip with the gang from PBS's "Arthur," and build (or tear down) a mini-metropolis in the Big Dig-inspired Construction Zone.
Standing on the gun deck of the USS Constitution sure beats reading about "Old Ironsides" in a textbook. Active duty U.S. Navy sailors show fledgling deckhands the ropes aboard the oldest commissioned warship afloat. Next door, the hands-on USS Constitution Museum serves up plenty more fun factoids.
Parents, if you're not well-versed in American history, sign up for a walking tour of the 2.5-mile-long Freedom Trail. Clad in breeches and buckled shoes, animated guides from The Freedom Trail Foundation will enlighten kids and grown-ups alike; tours depart from multiple locations and are the perfect choice for a family that loves to learn while having fun on their trip.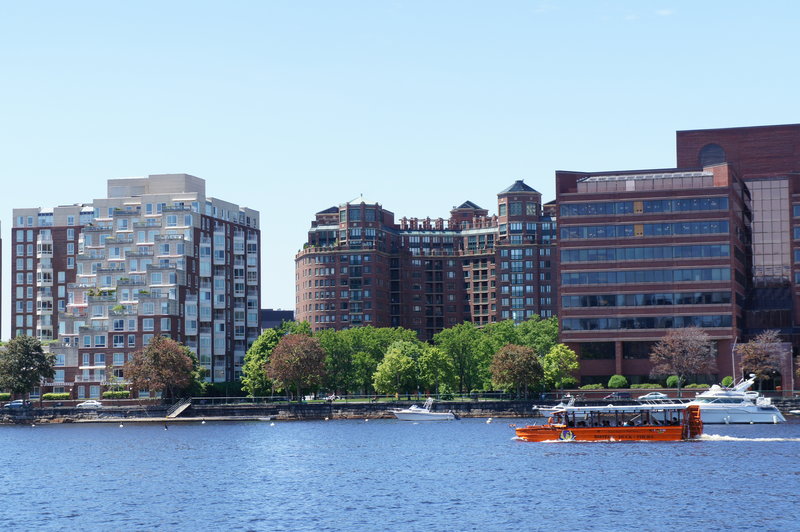 AAA/Photo submitted by Maria White
Armed with bill-shaped noisemakers called "quackers," passengers of Boston Duck Tours ride in amphibious vehicles with wacky names like Commonwealth Curley and Fenway Fanny. The coolest part is the big finale: a quack-tastic splashdown in the Charles River. These tours also depart from multiple locations.
The Boston Common (139 Tremont St.), the nation's oldest public park and the starting point of the Freedom Trail, features such attractions as the Frog Pond (a spray pool in summer and an ice-skating rink in winter), the TADpole Playground and an old-fashioned carousel. The park is a perfect destination if you're looking for fun things to do this weekend.
AAA/Photo submitted by Maria White
From the Common, cross over to the Public Garden (4 Charles St.) and step aboard a swan boat. The pedal-propelled craft make for giddy encounters with real-life swans as well as mommy, daddy and baby mallard ducks. On land, the "Make Way for Ducklings" sculpture near the Charles Street gate is the focal point of Duckling Day , when a parade of tykes dressed as their favorite feathered friends progresses through the botanical garden.
Teens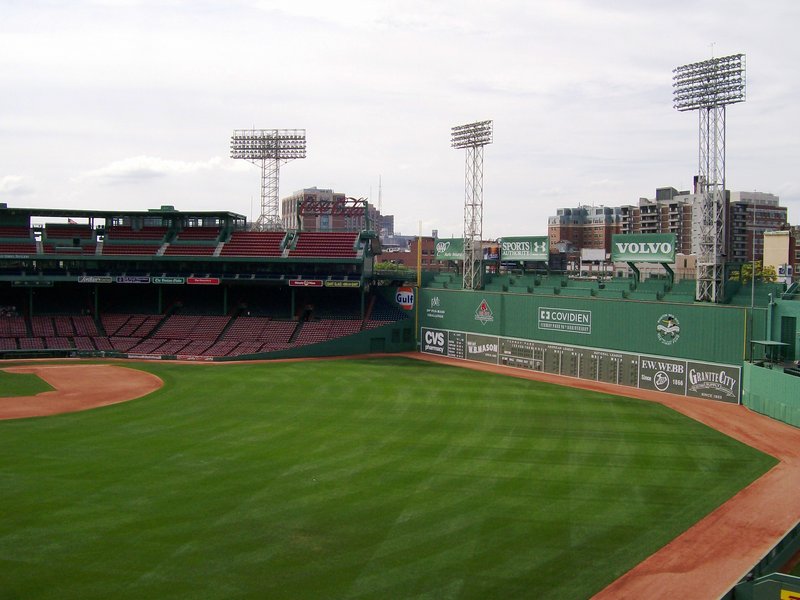 AAA/Photo submitted by Maria White
Kids who never want to take family pics are likely to turn over a new leaf when the Green Monster is the backdrop. Can't splurge on game tickets? A tour of Fenway Park (4 Jersey St.) gets everyone past the turnstiles and onto the hallowed grounds of "America's Most Beloved Ballpark." Athletics fans will also freak over The Sports Museum (100 Legends Way), which safeguards Celtics legend Larry Bird's old locker and former Patriot Adam Vinatieri's Super Bowl XXXVI cleats.
On Newbury Street (the city's premier shopping destination, between "Mass Ave" and Arlington Street in the Back Bay), kids can snag a few videos of street performers (think gravity-defying hip-hop troupes) or hit up teen-magnet Urban Outfitters (361 Newbury St.). Newbury Comics (332 Newbury St.) lures the alternative crowd with everything from Anti-Flag albums to tokidoki zipper pulls.
There are plenty of Boston Harbor sightseeing cruises, but for thrill-seekers, Codzilla (1 Long Wharf) is king. During the 40-minute adventure aboard a toothy speedboat with a 2,800-horsepower motor, riders zip across ocean waves at speeds of up to 40 mph.
All Ages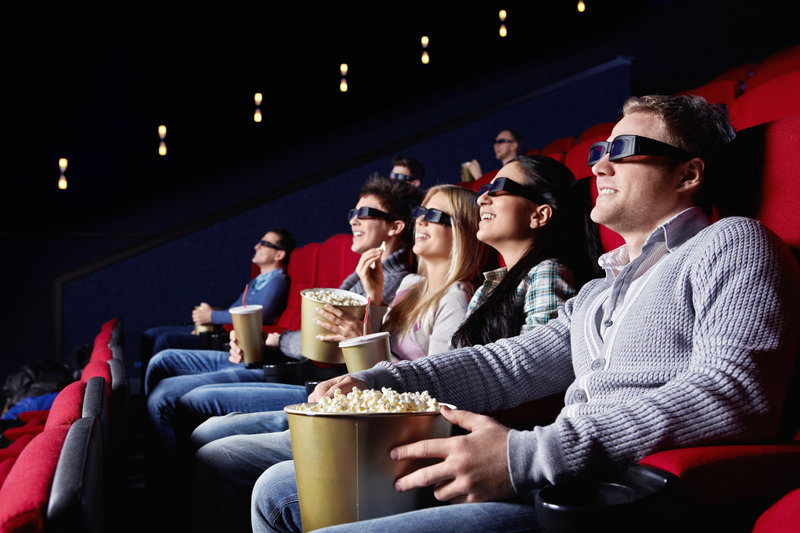 Shutterstock.com/Deklofenak
At the Museum of Science (1 Science Park), dinosaur models and spine-tingling Lightning! demonstration will divert the youngest members of your clan. An IMAX Dome screen and a 3-D digital cinema keep older kids from texting "BTD!" (bored to death) to friends.
It's tough picking the No. 1 creature feature at the New England Aquarium (1 Central Wharf). Beady eyes and a bright green complexion make Bob the moray eel a standout. Outspoken seals attract a lot of attention. And the African, rockhopper and little blue penguins couldn't get any cuter. Of course, the aquarium's biggest star is Myrtle, a 560-pound sea turtle who moved into her Giant Ocean Tank digs back in 1970.