Calgary Nightlife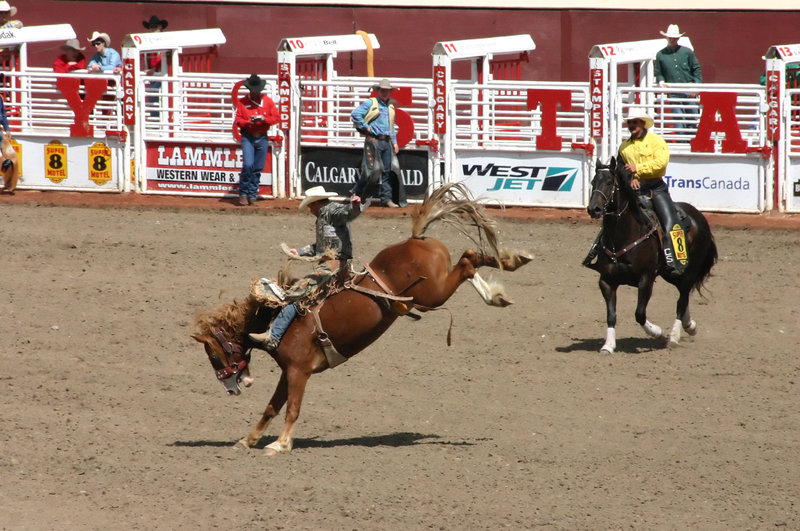 Shutterstock.com/steve estvanik
Whether you're in town for a business trip, a family vacation or the 10-day Calgary Stampede held in July, there's no shortage of fun things to do in Calgary after dark.
Bars & Cocktail LoungesJust south of the downtown core (between 11th and 17th avenues S.W.) is the Beltline district, home to a handful of trendy restaurants, bars and cocktail lounges and one of the best areas for nightlife in Calgary.
If it's cold brews you're after, head to CRAFT Beer Market (345 10th Ave. S.W.), a casual bar and restaurant that claims to have Canada's largest selection of draft beer. You're bound to find something you like among the more than 100 local and international beers on tap. After 9 p.m. admittance is 18 years and up; phone (403) 514-2337.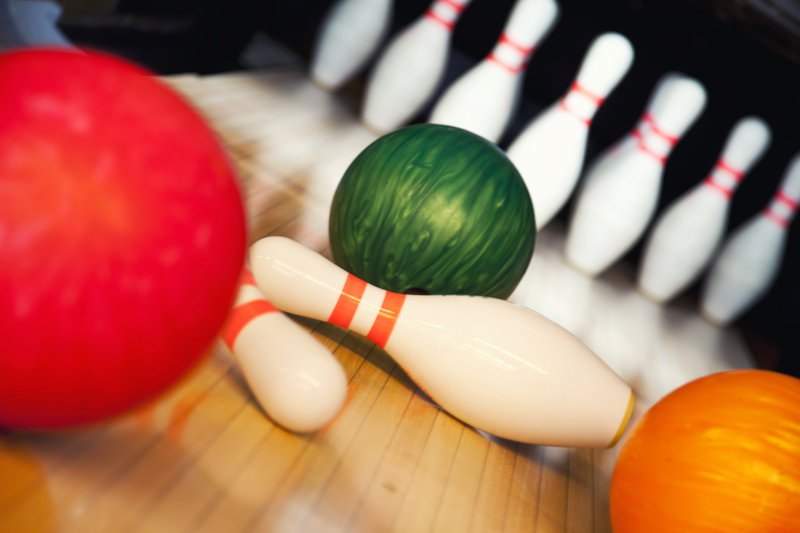 ozgurcankaya/iStockphoto.com
National on 8th (225 8th Ave. S.W.; (403) 237-5556) draws crowds for its selection of beer, cocktails, boozy slushies and rooftop patio games like ping pong and foosball. This beer-hall-turned-neighborhood-hangout has two other downtown locations that offer fun things to do with friends; check out the eight-lane bowling alley inside National on 10th (341 10th Ave. S.W.; (403) 474-2739) and the large communal tables at National on 17th (550 17th Ave. S.W.; (403) 229-0226), the chain's original location.
Handcrafted cocktails earn rave reviews at Milk Tiger Lounge (1410 4th St. S.W.), an unassuming spot with a full range of classic drinks. Skilled mixologists will whip you up something from the extensive menu—a Pimm's Cup or a Manhattan, anyone?—with a side of friendly conversation. To find the lounge, just look for the small logo of a white tiger above the door; phone (403) 261-5009.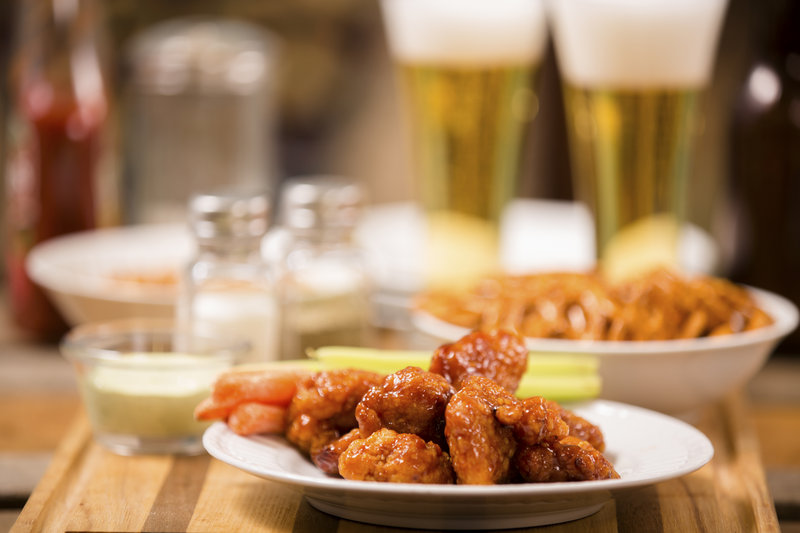 Pamela Moore/iStockphoto.com
Another bar that draws a decidedly hipster clientele is Proof (1302 1st St. S.W.), where inventive cocktails and old-fashioned service reign supreme. Comfy leather seats and a menu of 40+ alcoholic and non-alcoholic cocktails plus beer, wine, espresso drinks and small plates means you can sit and stay here a while. Admittance is 18 years and up; phone (403) 246-2414.
The Ship & Anchor Pub (534 17th Ave. S.W.) has been a long-standing favorite on 17th Avenue for more than two decades; its outdoor patio draws a crowd on sunny afternoons. Minors welcome until 7 p.m.
Nightclubs & Dance Halls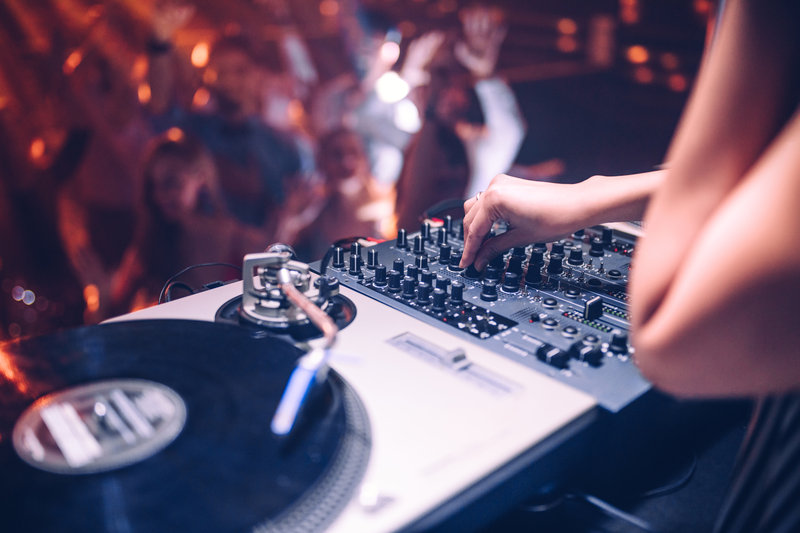 iStockphoto.com/bernardbodo
For a wild night out in Calgary, you'll want to hit a nightclub or dance hall. The Hifi Club (219 10th Ave. S.W.) is one of the most popular places to go for electronic music, rap, hip-hop, soul and funk. The club books big-name DJs and live music acts like Calvin Harris, Diplo and Jamie XX. A cover is charged after 10 p.m.; phone (403) 263-5222.
If you're visiting Calgary during Stampede week, show off your line-dancing skills (or learn how to two-step) at Ranchman's Cookhouse & Dancehall (9615 Macleod Trail S.), where many pro rodeo contestants go after Stampede competitions. The country nightclub has been a Calgary destination since 1972 and offers live country music daily plus top 40, rock and other genres; phone (403) 253-1100.
iStockphoto.com/jygallery
Stampede-goers dance until the wee hours of the morning at parties held in venues near the Stampede grounds. Wildhorse Saloon (500 6th Ave. S.W.) has a non-stop dance floor and daily concerts in a massive outdoor tent; phone (403) 244-6773. Admission tickets are required, and the venue is open only during Stampede. Cowboys Dance Hall (421 12th Ave. S.E.) draws a younger crowd and is open for music and dancing Wed.-Sat. year-round and for special events. A cover is charged; phone (403) 265-0699.
Other Activities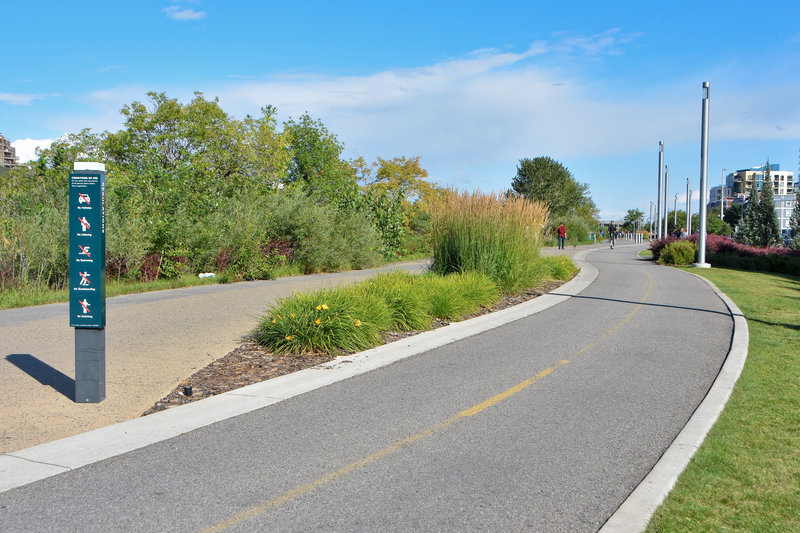 AAA/Katie Broome
If you're looking for something a little more relaxed to do after dinner, a stroll on the RiverWalk makes for a pleasant evening. The promenade follows the Bow River's south shore from the Centre Street Bridge in Chinatown to 9th Avenue S.E. near Fort Calgary, with benches and observation decks along the way. In the East Village, pop into The Simmons Building (618 Confluence Way S.E.), a restored 1912 mattress factory that now houses Phil & Sebastian Coffee Roasters (open until 9 p.m.) and the adults-only Rooftop Bar @ Simmons; phone (587) 353-2268 for Phil & Sebastian and (403) 452-3115 for the rooftop bar.