Modern Marvels The discovery of oil near Calgary in the 1900s fueled a growth spurt that even today shows no signs of slowing down. This former cow town has evolved into a cosmopolitan city of skyscrapers, shopping complexes and contemporary housing. The bustling downtown district—including the Stephen Avenue Walk, a popular pedestrian mall that extends from Bankers Hall to the city municipal buildings—has been designed to accommodate crowds of shoppers even during winter, when below-freezing temperatures would normally affect business. Enclosed walkways (called "Plus 15s" in reference to their being 15 feet above street level) connect almost half the downtown buildings.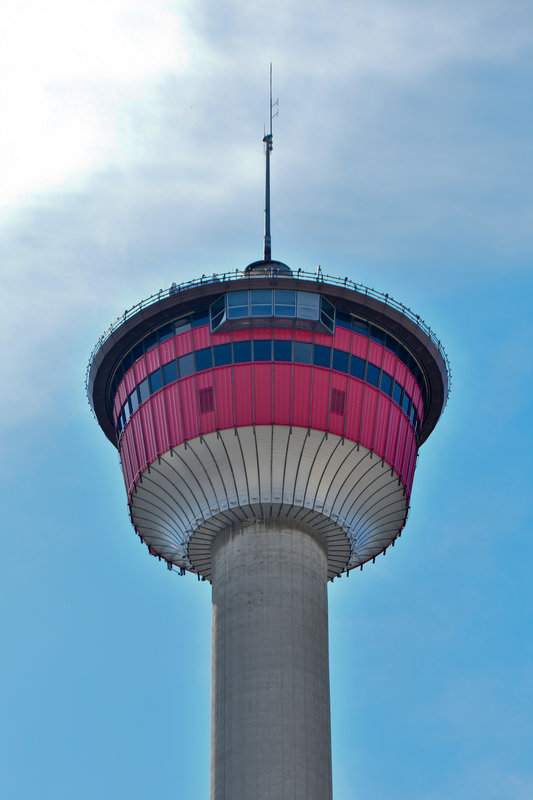 AAA/Katie Broome
High above the city streets, an observation deck and resolving restaurant atop Calgary Tower provide a panorama of the city and the nearby Rocky Mountains; a torch burned atop the tower for the 1988 Winter Olympic Games. At Canada Olympic Park, travelers can visit Canada's Sports Hall of Fame, an observation level for the ski jump and some of the facilities where Olympic-hopefuls train.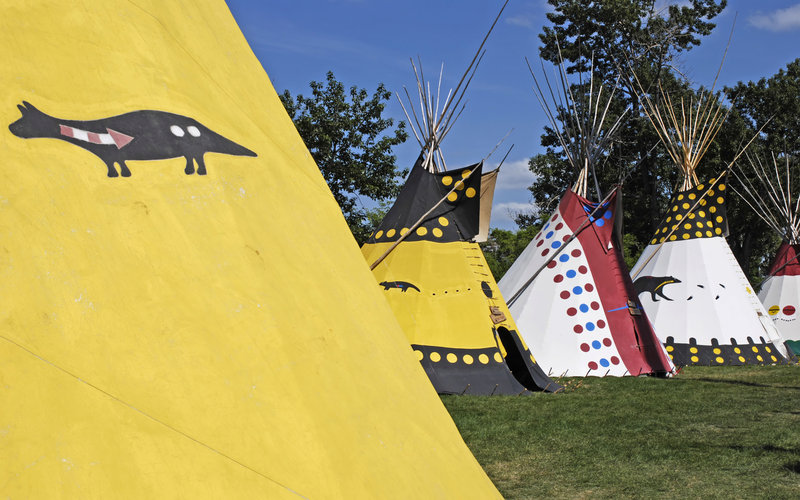 aeropw/iStockphoto.com
Of course, no discussion of Calgary would be complete without a nod to the city's most famous event: the Calgary Stampede. This 10-day Western extravaganza is billed as "The Greatest Outdoor Show on Earth" and is attended by more than a million residents and visitors.
Getting There
By CarTwo major highways pass through Calgary. Queen Elizabeth II Hwy. runs north and south through the city; Trans-Canada Hwy. provides access from the east and west. Hwy. 1A, which connects Calgary and Cochrane, also serves as an alternate travel route between Calgary and the towns of Canmore and Banff. Hwy. 8 connects Calgary with Bragg Creek.
Getting Around
Street System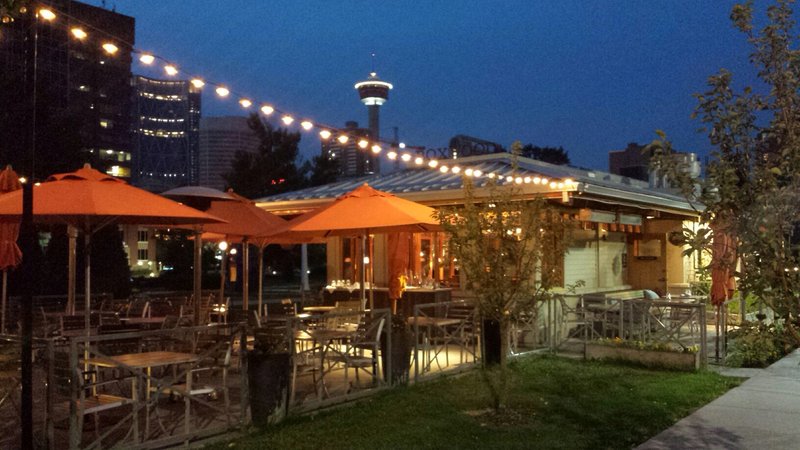 AAA/Inspector 450
Calgary is divided into quadrants, with Centre Street separating the east and west sectors and the Bow River and Memorial Drive delineating north and south. Streets run north and south, avenues east and west. All are numbered from the intersection of Centre Street and Centre Avenue, just north of downtown. Roads in suburban areas are numbered where they form grids and named where they do not.
The speed limit is 50 kilometres per hour (30 mph) or as posted. A right turn on red after stopping is permitted unless otherwise posted; U-turns are not. Other restrictions apply during rush hours in certain areas; be aware of signs, especially in school and playground zones. Pedestrian crosswalks are designated by "X" signs, and motorists must yield to pedestrians.
ParkingParking is not permitted on major roads in the downtown core during rush hours, between 6:30 and 9 a.m. and 3:30 and 6 p.m. Downtown metered street parking usually is limited to 2 hours at a maximum cost of $5 per hour. Pay parking for extended periods is available at numerous locations. Rates for downtown parking lots range from $2-$4 per half-hour during the day.