About Caribou-Targhee National ForestIn southeast Idaho extending into Wyoming and Utah, Caribou-Targhee National Forest covers more than 3 million acres. The Caribou unit is noted for rugged scenery marked by towering mountain ranges and beautiful valleys. Drives along the Snake River and through the many canyons provide scenic vistas. A few traces of the ghost towns of Keenan and Caribou City recall the gold rush days.
Named for Tygee, a Bannock Indian chief, the Targhee section is in the Lemhi, Beaverhead, Teton, Centennial, Palisades and Caribou ranges and extends in a semicircle around the headwaters of Henry's Fork of the Snake River. The Continental Divide forms most of the northern boundary; Yellowstone and Grand Teton national parks make up most of the eastern border. Canyons, high peaks and desert add to the picturesque scenery.
Minnetonka Cave in St. Charles Canyon is one of two accessible caves and features interesting geological formations. Ice never melts in Paris Cave, a small, undeveloped cave in nearby Paris Canyon.
Water is abundant throughout the Targhee. Big Springs, one of the largest springs in the United States, is reached by SR 59 from US 20 at Macks Inn. It issues from the base of a high plateau at a constant 52 F and is the headwaters of Henry's Fork, which is the north fork of the Snake River.
A 3- to 5-hour canoe/float trip can be taken along a 5-mile national recreation water trail just below Big Springs. Moose, trumpeter swans, ospreys and bald eagles can often be seen. Further down Henry's Fork, boaters must portage around several sections of dangerous water between Macks Inn and Ashton.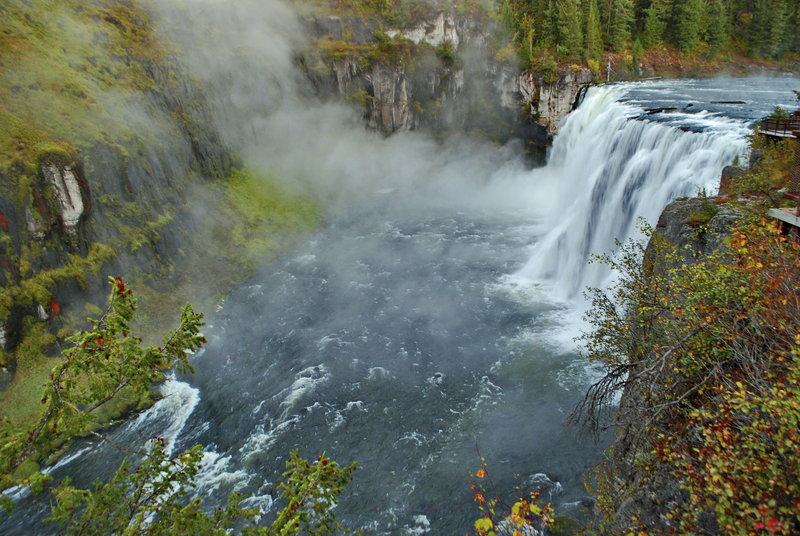 Danamallard51/iStockphoto.com
Upper and Lower Mesa falls are east of US 20 and north of Ashton on Mesa Falls Scenic Byway. The Upper Mesa Falls is 114 feet high; the Lower Mesa Falls is 65 to 70 feet high.
Adventure_Photo/iStockphoto.com
Trout fishing is excellent, most notably at Palisades Reservoir, Henry's Lake, Island Park Reservoir, Henry's Fork and South Fork of the Snake River.
Winter sports activity areas near Ashton, Driggs, Heise, Island Park, Montpelier and Pocatello contain miles of groomed snowmobile and cross-country skiing trails as well as downhill ski resorts. More than 1,100 miles of hiking, horse and mountain bike trails provide a variety of summer backcountry experiences.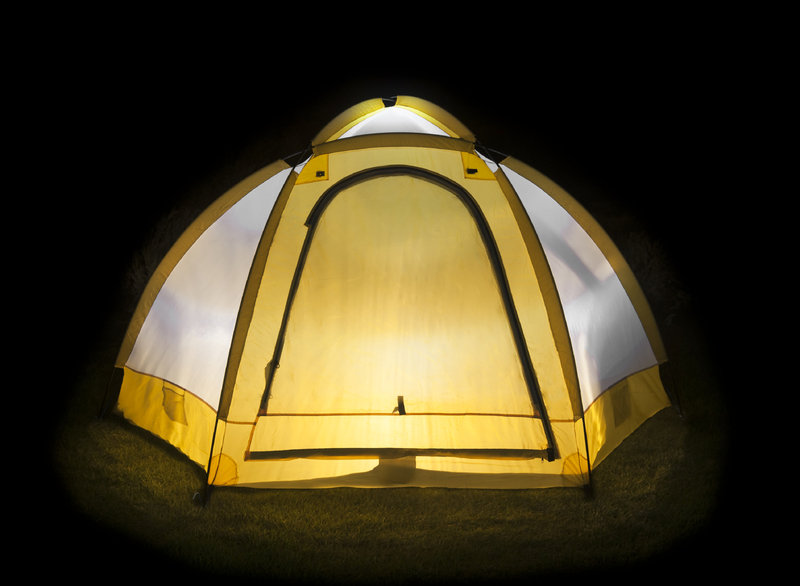 phleum/iStockphoto.com
Camping is available from Memorial Day weekend to Labor Day (weather permitting). Fees for developed camping areas range from $10 to $36 at single-family campgrounds, depending on the level of service at each facility. Group camping facilities also are available. Phone (877) 444-6777 for campsite reservations.
Brochures are available at the visitor center, 425 N. Capitol Ave. in Idaho Falls, open year-round. For more information contact the Forest Supervisor's Office, Caribou-Targhee National Forest, 1405 Hollipark Dr., Idaho Falls, ID 83401; phone (208) 524-7500.