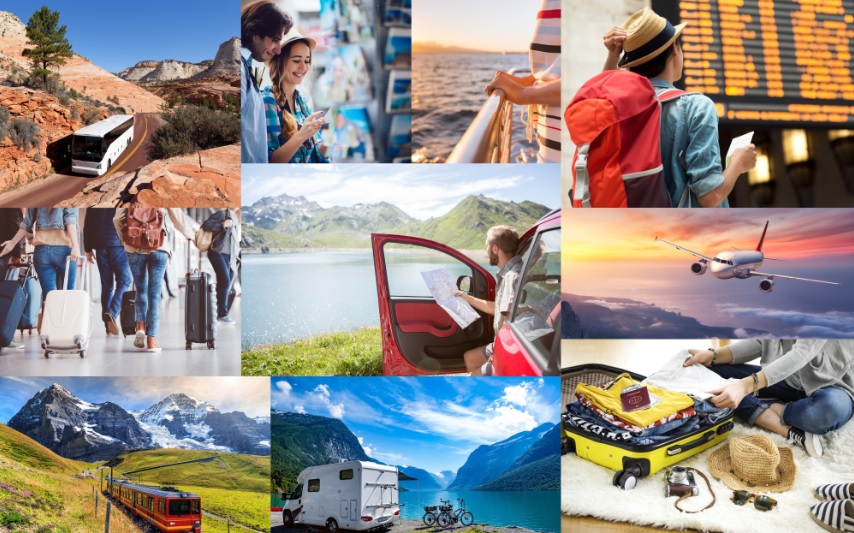 Description
Carlsbad Caverns National Park is 20 miles southwest of Carlsbad off US 62/180. The park covers 46,776 acres in the rugged foothills of the Guadalupe Mountains, with miles of caves cutting through a Permian-age fossil reef. Among more than 117 known caves is Lechuguilla, thought to be the nation's deepest limestone cavern. The park's showpiece is Carlsbad Cavern, a series of enormous rooms that make up one of the world's largest caves.
Unlike most limestone caves that form when surface water flows through cracks in the rock, these passageways in the Guadalupe Mountains are the rare product of sulfuric acid. A hydrogen sulfide gas solution rose from petroleum deposits thousands of feet below the surface and mixed with the water table to create an aggressive chemical that dissolved holes in the subterranean limestone. As the mountains rose over a period of 20 million years, ground water drained from the caves, revealing the wonders of Carlsbad.
A steep, paved trail leads into the cavern's natural entrance, which measures 90 feet wide and 40 feet high. The cavern has more than 30 miles of surveyed subterranean corridors and great chambers. Formations range from small, delicate growths resembling plants to massive stalagmites, stalactites and columns. Many are tinted by iron and other minerals present in the limestone. Highlights include Bat Cave, Devil's Spring, Iceberg Rock, Green Lake Overlook and the Boneyard, a maze of limestone rock reminiscent of Swiss cheese.
The 8-acre Big Room, one of the most impressive chambers, has a 255-foot ceiling. Its clear pools contain limestone masses resembling lily pads. Other formations evoke an atmosphere of snow-banked forests, adding to the tranquil beauty of the cavern.
Every summer hundreds of thousands of bats emerge from Carlsbad Cavern's uppermost chamber at dusk to feed on flying insects. From Memorial Day to late October (weather permitting), park rangers give a pre-flight talk in an amphitheater at the mouth of the cave. The flight outward lasts a half-hour to 2 hours; the bats return near dawn. Cameras, cellular phones and other electronic devices are prohibited. During the day, bats hang head down from the walls and ceilings of a portion of the cavern not open to visitors. At the Dawn of the Bats in mid-summer, visitors gather at the park just before dawn to watch the bats' spectacular return flight.
General Information
The park is open all year, except Jan. 1, Thanksgiving and Christmas. The visitor center is open daily 8-7 (cave tours are offered 8:30-5), Memorial Day weekend-Labor Day; 8-5 (cave tours are offered 8:30-3:30), rest of year. Last cave entry via natural entrance is 1 hour, 30 minutes before closing. Visitors may explore Carlsbad Cavern on two self-guiding routes, the Natural Entrance and the Big Room, and return to the surface by elevator. The Big Room route is recommended for visitors who are short on time or who prefer a less strenuous walk.
A brief orientation is presented prior to tours. Interpretive signs explain cavern features, history and geology, and an audio guide providing descriptive commentary is available to rent. Additional activities include ranger talks, self-guiding nature trails and a desert automobile drive.
Guided cave tours are led by park rangers and range from easy walks to difficult crawls and climbs. These tours fill quickly in the summer and are available by reservation only.
The visitor center includes educational exhibits about the area's geology, biology, history and archeology; works of art depicting cave features; and original Ansel Adams photographs. A half-mile self-guiding desert nature trail begins near the cave entrance.
The 9.5-mile Walnut Canyon Desert Drive, a one-way loop drive over a graded gravel road, offers views of Rattlesnake Canyon and upper Walnut Canyon; the loop is not maintained for low-clearance vehicles. A permit is required for overnight back-country trips; inquire at the visitor center for hiking information.
The temperature underground is a constant 56 F. A sweater and flat-heeled shoes with rubber soles are recommended. Baby strollers are not permitted inside the caves. Flash and time-exposure photography is allowed, but all photographs must be taken from paved trails. Food is available but is not permitted on cave trails. Note: To prevent the spread of fungus that causes a deadly disease to bats, visitors entering park caves may be screened; some clothing and equipment may not be permitted or disinfection may be required.
ADMISSION
ADMISSION to the park area and the visitor center without entrance to the caves is free. Cave admission, valid for 3 days (includes the Natural Entrance and Big Room self-guiding routes), $10; free (ages 0-15). Ranger-led tours $7-$20; $3.50-$10 (ages 4-15); age restrictions may apply. Audio guide rental $4.
PETS
PETS (except service dogs) are not permitted inside caves. The visitor center provides kennels for $10 per pet.
ADDRESS
ADDRESS inquiries to the Superintendent, Carlsbad Caverns National Park, 3225 National Parks Hwy., Carlsbad, NM 88220; phone (575) 785-2232.
GEM_DESCRIPTION
In the rugged foothills of the Guadalupe Mountains, the park's exhibits depict the geology, biology, history and archeology of the area.