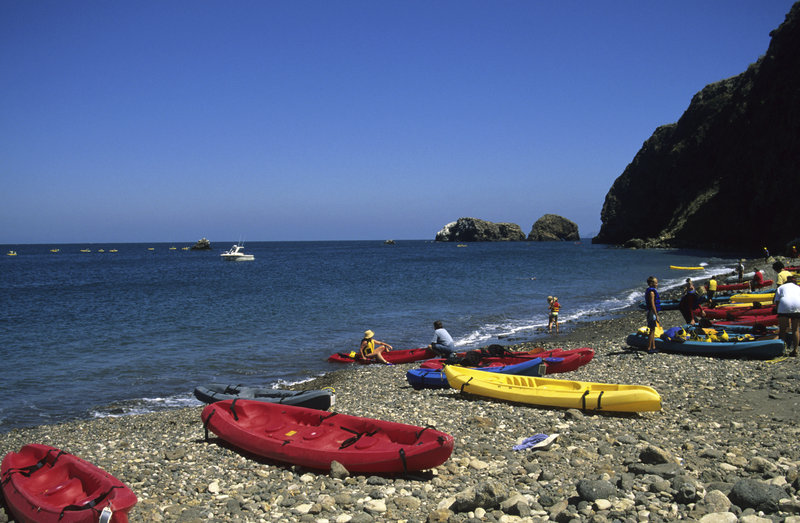 NetaDegany/iStockphoto.com
Description
Access to the Channel Islands can be arranged at locations in Oxnard, Ventura and Santa Barbara. Of the eight islands in Southern California's Channel Islands group, Anacapa, San Miguel, Santa Barbara, Santa Cruz and Santa Rosa constitute Channel Islands National Park. The ocean waters up to 6 miles offshore surrounding these five islands are protected as Channel Islands National Marine Sanctuary. San Miguel Island was an active bombing range from World War II through the 1970s.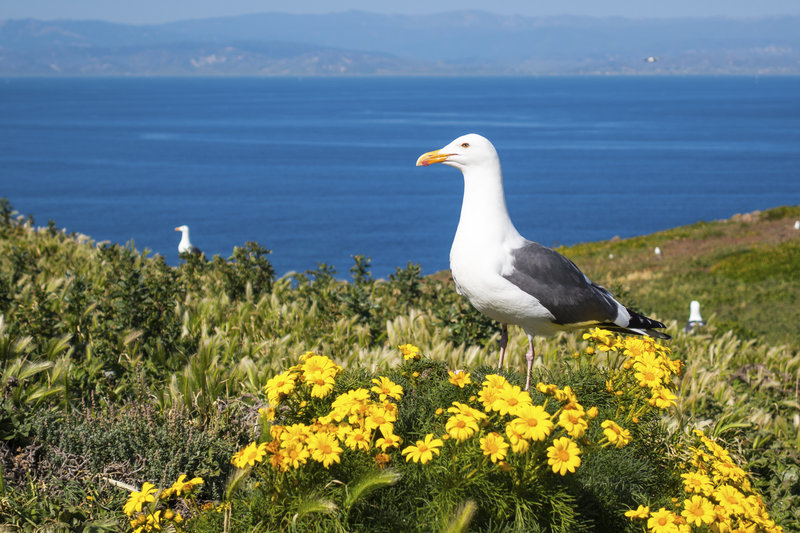 Arpad Benedek/iStockphoto.com
The plants and animals in these isolated havens display traits that let them thrive amid the differing conditions of the island environment. Among native species are island foxes, reptiles, seals, sea lions and sea birds, most notably the endangered California brown pelican. Giant kelp forests shelter nearly 1,000 species of ocean life. Fossils and evidence of volcanism and faulting also are found in the park.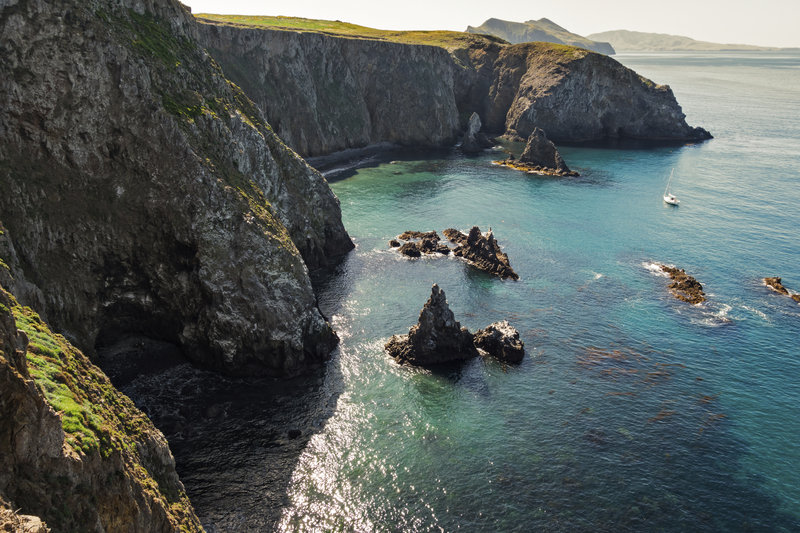 Arpad Benedek/iStockphoto.com
General Information
Access to the islands is by private boat or public concessionaire. Make reservations 2 or more weeks in advance for weekend and holiday trips.
Island Packers Co. offers boat trips to each island departing from Ventura (1691 Spinnaker Dr.) and Channel Islands Harbor (3550 S. Harbor Blvd. in Oxnard). Half-day, non-landing excursions also are available. Round-trip fare to Santa Rosa Island or Santa Barbara Island $82; $74 (ages 55+); $65 (ages 3-12). Round-trip fare to Anacapa Island or Santa Cruz Island $59; $54 (ages 55+); $41 (ages 3-12). Make reservations through Island Packers Co., 1691 Spinnaker Dr., Suite 105B, Ventura, CA 93001; phone (805) 642-1393.
Channel Islands Aviation provides transportation to Santa Rosa Island by 25-minute flights that depart Camarillo Airport (555 Airport Way); for reservations phone (805) 987-1301.
The western three-quarters of Santa Cruz Island is owned by The Nature Conservancy; for permission to visit phone (805) 642-0345. Permits ($30; valid for 30 days) take about 2 weeks to process.
Santa Barbara Adventure Co. offers several options for guided sea kayak and snorkel tours on Santa Cruz Island. Phone (805) 884-9283 or (877) 885-9283.
Rangers, volunteers or concession naturalists conduct walks on every island. All objects, including plants, animals and archeological remains, are protected by law and should be left undisturbed. Sections of the islands may be closed to protect wildlife. Primitive camping is permitted on each island, with restrooms and picnic tables provided; all trash must be packed out. Reservations are required; phone (877) 444-6777. Note: Transportation must be arranged prior to reserving a campsite.
Because provisions are not available on the islands, visitors must bring food and are advised to bring water. Drinking water is available at the campgrounds in Santa Cruz and Santa Rosa. Clothing should be appropriate for both hot and cold weather; dress in layers as the weather can change quickly. There is no shade on some islands; those with sensitive skin should prepare accordingly. Note: Campfires are prohibited.
ADMISSION
ADMISSION to the park and the visitor center in Ventura is free. Camping reservations are $15 per night per site and must be made in advance. Contact the visitor center for complete information about private boats.
PETS
PETS are not permitted on the islands or inside the visitor center.
ADDRESS
ADDRESS inquiries to the Superintendent, Channel Islands National Park, 1901 Spinnaker Dr., Ventura, CA 93001. Phone (805) 658-5730.