Romance and Culture in One Historic City Elegant and cultured, Charleston is one of the South's most romantic places with plenty of things to do. Timeworn cobblestone streets, battered Civil War fortifications and grand estates hark back to another era, while upscale hotels and places to eat in impeccably restored landmarks offer 21st-century luxuries that keep guests grounded in the present.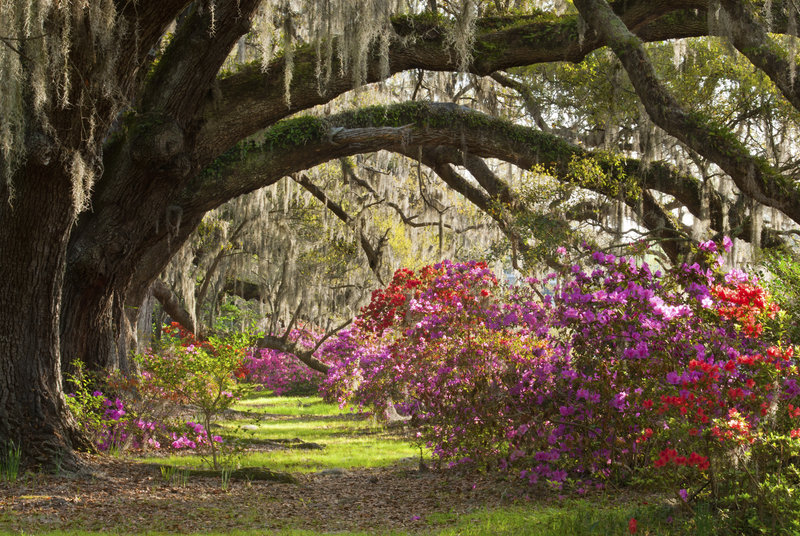 MarkVanDykePhotography/iStockphoto.com
Charleston's oldest neighborhoods serve as galleries for a remarkable collection of architectural finery. The Preservation Society of Charleston counts more than 4,800 historic structures within the extensive Old and Historic District, from Colonial-era churches to pastel-hued rowhouses to statuesque mansions. House museums offer intimate glimpses into the lifestyles of early planters, merchants and statesmen — in effect showing how this society was built on the labor of enslaved African Americans.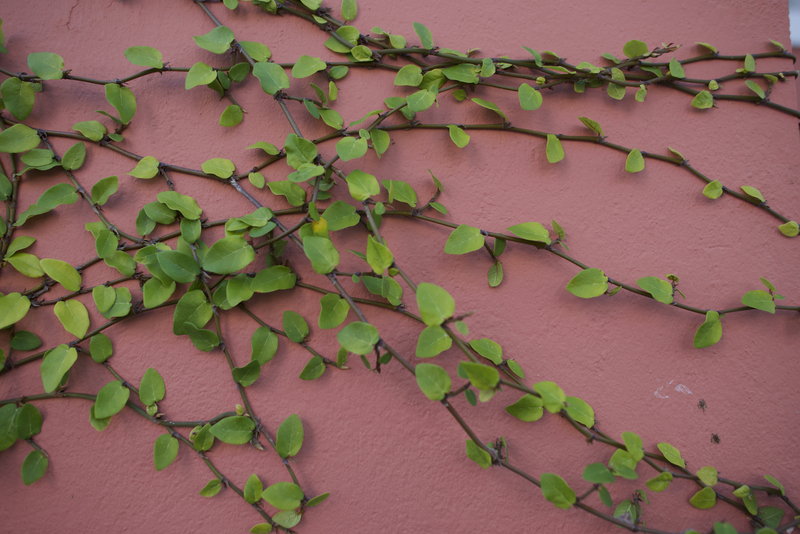 AAA/Thuyvi Gates
Next to its architecture, gardens are Charleston's pride. Everybody has one, whether it's a simple curbside patch or a grand statuary showplace. Public squares and parks bloom with color year-round, and if you're lucky enough to be in town for a spring or holiday tour, you can see the secret world behind iron gates and garden walls. The city that epitomizes Southern gentility receives visitors on vacation graciously and treats them like old friends, and inns pamper guests as if they were. Hospitality here is genuine and infectious. By the time you leave Chawl-ston, you'll be talking with a Southern accent and moving at a pace slower than a stroll. And there's nothing wrong with that, y'all.
Getting There
By CarThe major approach from the north and south is US 17, which angles into the city proper over the Arthur Ravenel Jr. Bridge from the north and the Ashley River bridges from the south. US 17 cuts directly across the heart of Charleston and provides easy access to all parts of the city. US 17 links with I-526 to bypass the city.
I-26 approaches from the west, terminating at US 17 near the center of Charleston. It provides a link with several important routes, including I-95, another major north-south highway.
SR 61 is a scenic approach paralleling the Ashley River on the west and giving access to several historic plantations. Other important approaches include US 52, which parallels I-26 immediately west of Charleston; SR 41, which traverses the Lowcountry to the north and terminates at US 17 northeast of the city; and US 701, also from the north, which merges with US 17 and terminates in Charleston.
Getting Around
Street SystemCrowded as they are onto a narrow peninsula, most Charleston streets are parallel or perpendicular, and many are narrow or one-way. While a rough grid is evident, the angle of the grid shifts along the dividing line of Beaufain and Hasell streets in the lower part of town.
Several major north-south streets traverse the city. King Street (US 78), one-way heading south below Calhoun Street, and Meeting Street (US 52), a two-way street one block east, run through downtown and the historic districts. E. Bay Street (US 52A) branches off from Meeting Street in the north and winds down the east side, becoming E. Battery Street and then Murray Boulevard as it swings around The Battery. Ashley and Rutledge avenues, a block apart and going one way north and south respectively, connect with the western end of Murray Boulevard.
Major east-west streets that cross all of the above thoroughfares south of the US 17 artery include Calhoun and Broad streets, both going two ways, and Tradd Street, one way eastbound. The speed limit is 30 mph unless otherwise posted.
Unless otherwise posted, a right turn on red and a left turn from a one-way street onto a one-way street are permitted after a complete stop.
ParkingMetered parking can be found on downtown streets, from 9 a.m.-6 p.m. Downtown meters also accommodate SmartCards, available for purchase from the Charleston Visitor Center at 375 Meeting St. or the Revenue Collections Parking Division office at 180 Lockwood Blvd. SmartCards serve as an alternate form of payment for parking meters. Patrons pay a one-time fee of $5 for the card and can then purchase and charge meter time onto the card. After-hours metered spaces are free as well as on Sundays and official city holidays. Parking garages also are available throughout the area. Parking fees are $2 per hour (the maximum daily fee is $18) and may be paid in cash or with a credit card.