Chicago Travel with Kids
Under 13 See bears swimming at Great Bear Wilderness and dolphins leaping at Seven Seas at the Brookfield Zoo (8400 W. 31st St.). Cameras let the whole family spy on Mexican gray wolves, while another exhibit re-creates a tropical rain forest.
For a child-friendly destination, go to the historic Navy Pier (600 E. Grand Ave.), within walking distance from the Loop. Chicago Children's Museum (700 E. Grand Ave.) engages young ones with an exhibit about the city's skyscrapers, a dinosaur dig site, a jungle gym that looks like a schooner and an art studio with activities for toddlers. Outside you have plenty of fun things to do as well, including the Centennial Wheel, a carousel and an IMAX theater.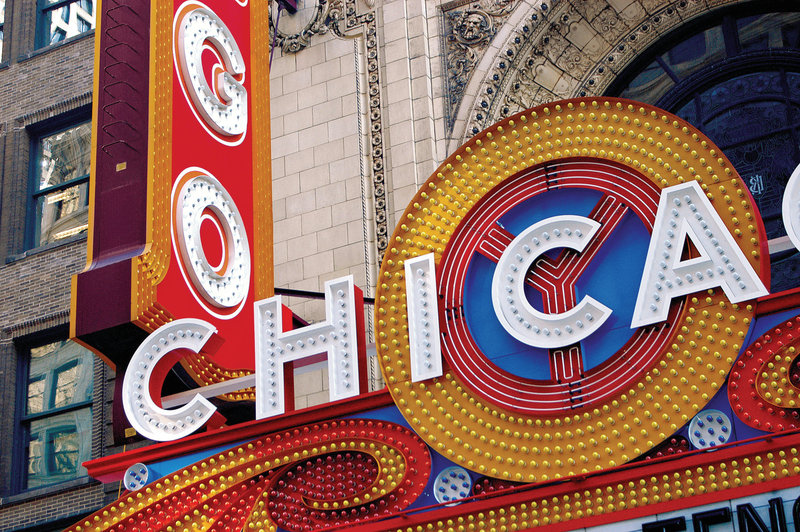 Choose Chicago
Chicagoans rightfully boast about their city's theater scene, and there are a myriad of fun places to go with kids. Some companies with kid-friendly fare include: Emerald City Theatre (Apollo Theater, 2540 N. Lincoln Ave.); Adventure Stage Chicago (Vittum Theater, 1012 N. Noble St.); and Chicago Children's Theatre (Ruth Page Center for the Arts, 1016 N. Dearborn St.). Even Second City offers a family version of their comedic shows with Go, Improv, Go! (UP Comedy Club, 230 W. North Ave.).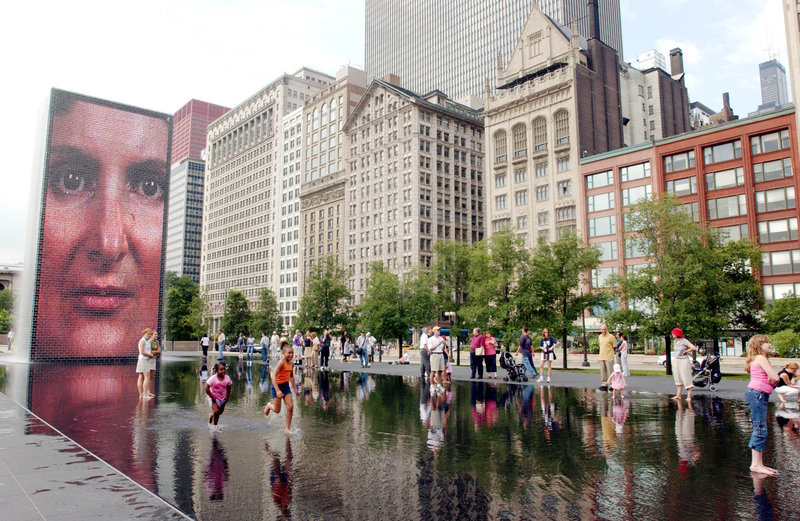 Chicago Park District/Brook Collins
Few public parks are as fun for kids as Millennium Park (N. Michigan Ave. & E. Randolph St.), where little ones can splash around in the "spitting" Crown Fountain in summer, skate at McCormick Tribune Plaza and Ice Rink in winter, and make funny faces at themselves in the mirrored surface of "Cloud Gate" (aka The Bean) year-round.
Teens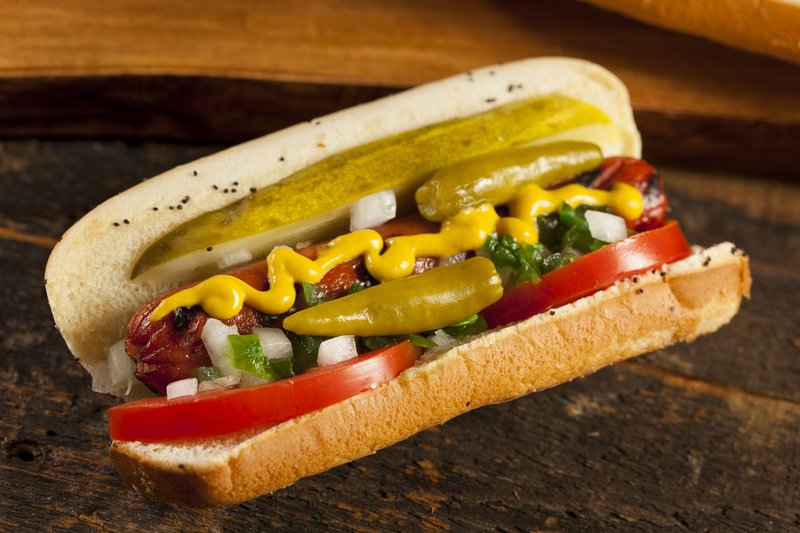 123RF.com/Brent HOfacker
Baseball fans of any age shouldn't miss a trip to the "Friendly Confines" of Wrigley Field (1060 W. Addison St.). Catch a game if you can, and sample a traditional Chicago-style hot dog (with poppy seed bun, yellow mustard, bright green relish and other tasty toppings) in one of the Wrigleyville neighborhood's many local restaurants.
Even the most hard-to-impress adolescent daredevils will hesitate before boarding the extreme roller coasters at Six Flags Great America (542 SR 21N) in Gurnee, which includes X Flight, a coaster that suspends passengers on either side of the track and flies through five inversions.
What to Do for All Ages Imagine a photo of your family standing in a glass booth jutting out 1,353 feet above the streets of Chicago. It's a view brought to you by Skydeck Chicago (233 S. Wacker Dr.), the sky-high observation level at 110-story Willis Tower (formerly the Sears Tower).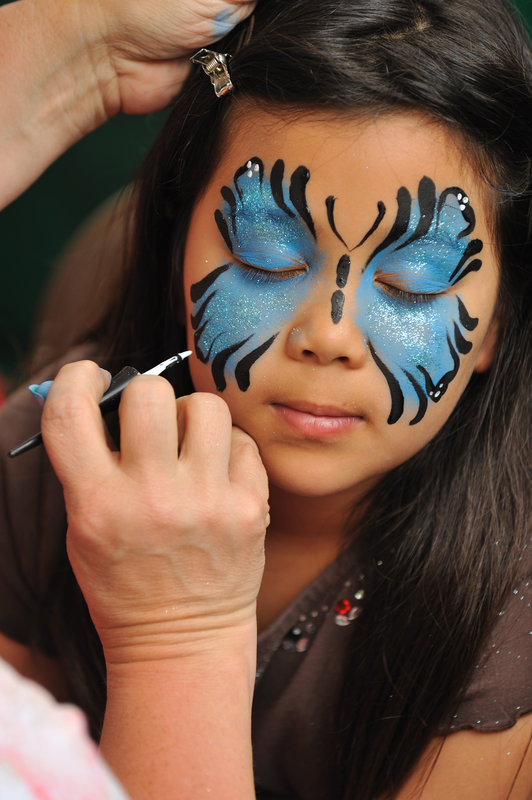 iStockphoto.com/PacoRomero
Finicky eaters should have no problem finding something they like at Chicago's annual Taste of Chicago (S. Michigan Ave. & E. Monroe Dr.) in Grant Park . Held in mid-July, this mega-festival of food and summer fun features music acts and food tents from restaurants throughout the city. Younger kids will love the face painting, board games and hands-on activities at Taste's Family Village.
AAA/Elizabeth Fernandez
The echoing halls of The Field Museum (1400 S. Lake Shore Dr.), are liable to impress kids of all ages, especially because they are chock-full of leering, fossilized skulls of long-extinct monsters.
Although the Museum of Science and Industry (5700 S. Lake Shore Dr.), first opened its doors in 1933, the hands-on science exhibits inside are strictly cutting edge. You'll see eye-popping, high-tech displays on everything from anatomy to the internet including working factory robots, an Apollo 11 training module and a swirling 40-foot tornado re-creation.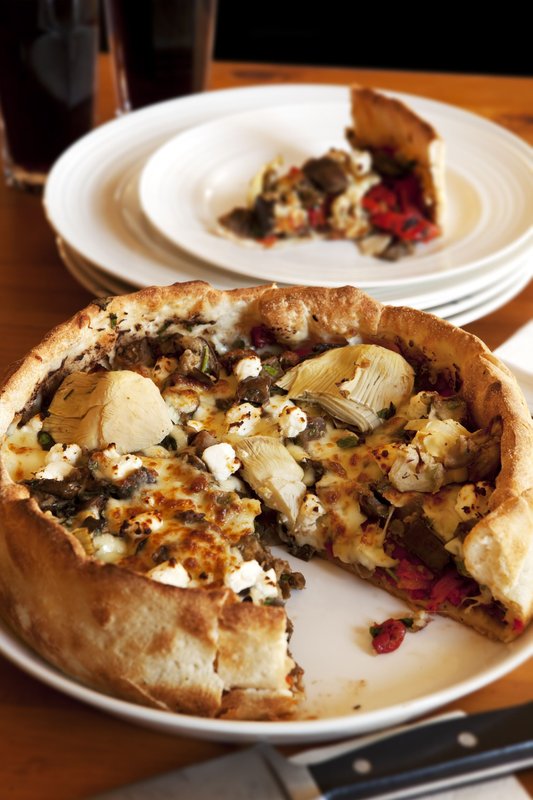 123RF.com/Robyn Mackenzie
If pizza night is a family tradition at your home, then your Chicago vacation will not be complete without some Chicago-style deep-dish pizza, which is like a crisp, buttery bread bowl filled with cheese, tomato sauce and other tasty items. If you're wondering where to eat, Lou Malnati's Pizzeria (439 N. Wells St.) or Giordano's Famous Stuffed Pizza (223 W. Jackson Blvd.) are standouts for the mouth-watering pies.