Colorado Springs Travel with Kids
Under 13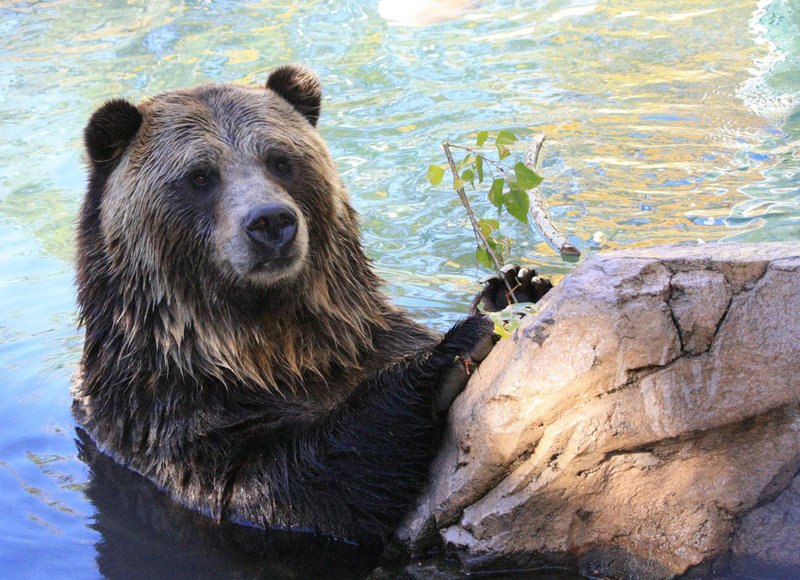 Courtesy of 502065
Few things hold a kid's attention like the animals at the zoo, and Cheyenne Mountain Zoo (4250 Cheyenne Mountain Zoo Rd.) won't disappoint. Grizzly bears, gorillas, tigers and one of the largest giraffe herds in the country are just some of the creatures thriving here. There's also kid-friendly rides like a chairlift and antique carousel, as well as fun things to do like feeding a giraffe by hand.
Included with zoo admission, a visit to Will Rogers Shrine of the Sun (4250 Cheyenne Mountain Zoo Rd.) will wow the whole family with spectacular views of the surrounding Pikes Peak Region. The stone tower was completed in 1937 to honor the popular folksy humorist who perished in a 1935 plane crash.

Kids—and adults—are welcome to explore the nearly 1,000-year-old Anasazi ruins at Manitou Cliff Dwellings (10 Cliff Dwellings Rd.). Overlooking Manitou Springs, the 40-room complex was originally in McElmo Canyon, but it was carefully moved to its current site to protect it from looters. Re-assembled using concrete mortar, these reinforced ruins are now safely open to visitors and are among the town's best things to do with kids since young ones love ducking through low doors and squeezing into narrow passages.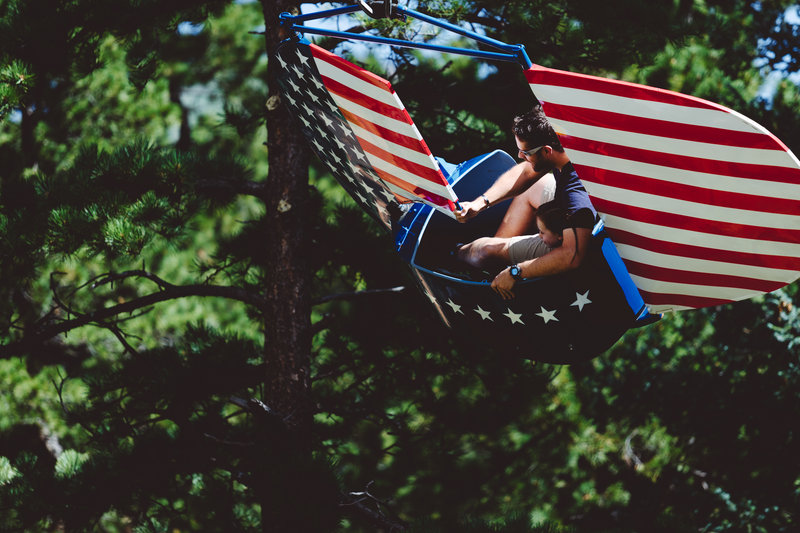 Courtesy of Santa's Workshop--North Pole
On the winding road up to Pikes Peak, Santa's Workshop—North Pole (5050 Pikes Peak Hwy.) celebrates Christmas every day—well, every day during its operating season. This family-friendly amusement park has been making spirits bright since 1956. Among the fun things to do are the Candy Cane Coaster, Santa's Sleigh Ride, a vintage carousel and aFerris wheel. Parents can buy holiday ornaments in July, and a literal North Pole you can touch stays frozen throughout the year.
Teens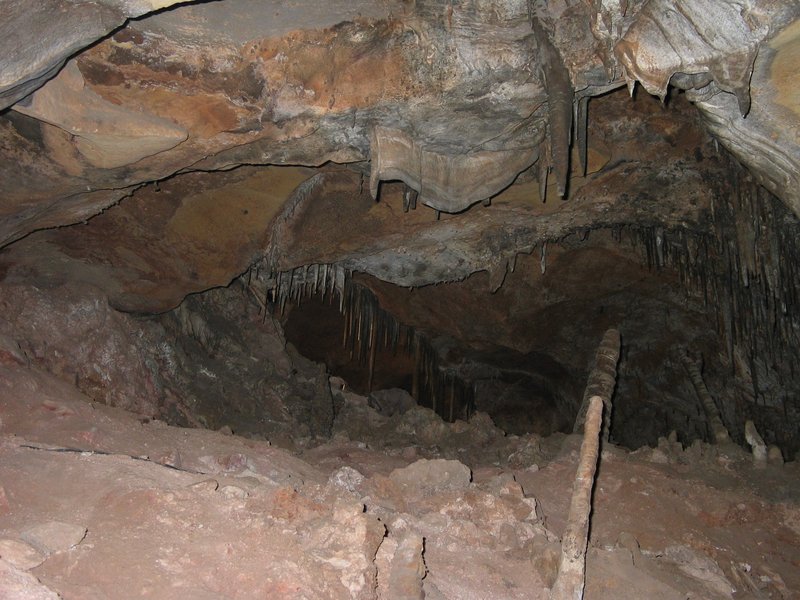 Wikimedia Commons/Chris Lott
Take your teen underground at Cave of the Winds (100 Cave of the Winds Rd.) in Manitou Springs, a Colorado tourist destination for well over a century. Adventurous things to do range from spooky lantern-lit tours deep inside the mountain to aboveground thrills soaring along ziplines or dropping 150 feet into Williams Canyon on a scream-inducing free-fall ride.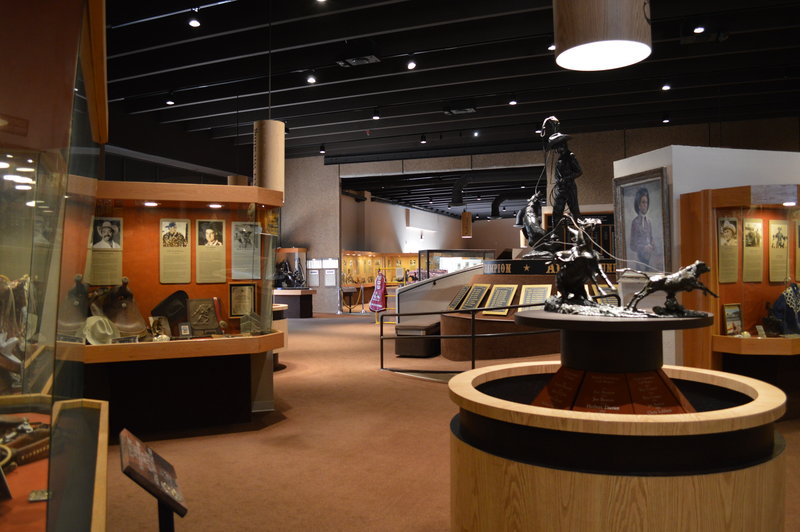 ProRodeo Hall of Fame and Museum
The ProRodeo Hall of Fame and Museum of the American Cowboy (101 ProRodeo Dr.) captures the excitement of barrel racing, calf roping and bull riding, along with other professional rodeo events. The museum is filled with tributes to rodeo greats and exhibits tracing cowboy heritage with such things to see as historic hats, ropes and saddles.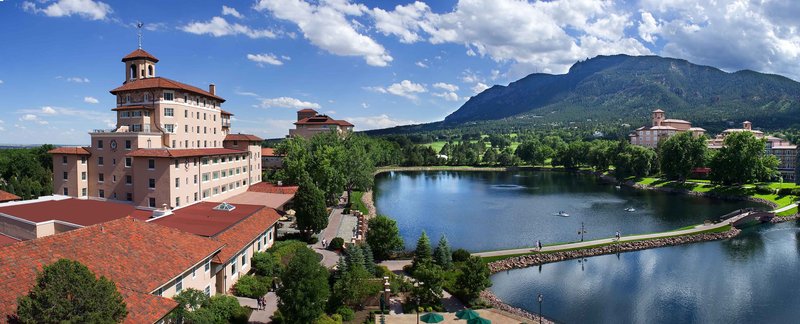 The Broadmoor/The Broadmoor
For an experience that's breathtaking in more ways than one, climb to the top of spectacular Seven Falls near The Broadmoor resort (1 Lake Ave.) by way of a 224-step staircase built right next to the cascades. If you and the fam are not up for that challenge, ascend in an elevator carved out of the mountain, and once you arrive, you'll find hiking trails leading to overlooks offering amazing views.
What to Do for All Ages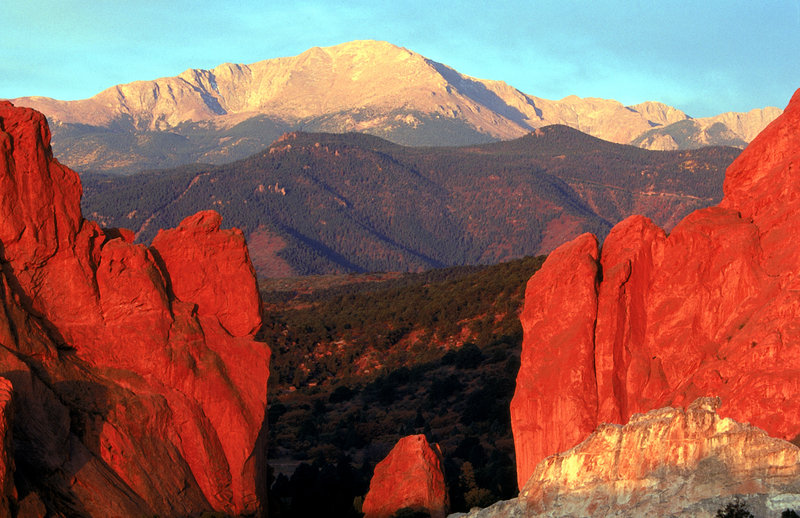 Getty Images/Photo 24
Among Colorado Springs' many fun things to do, there's no better spot for family photos than Garden of the Gods Park (1805 N. 30th St.) where the 300-foot-high sandstone rock formations jutting into a clear blue sky create a stunning backdrop. The scenery visible from Garden of the Gods Visitor & Nature Center is postcard perfect, and inside the center, interactive exhibits educate and engage kids.
Prepare to be enchanted when you visit Michael Garman's Magic Town (2418 W. Colorado Ave.), a miniature city filled with painstakingly detailed sculptures arranged in scenes, each one seeming to tell a story. It took the artist four decades to complete this scale model representing the urban street life he recalled from his world travels in the 1950s and '60s.
Finicky eaters will find something to like at The Mason Jar (2925 W. Colorado Ave.), a family-friendly restaurant serving satisfying comfort food like buttermilk biscuits, mashed potatoes, fresh berry cobbler and their house specialty: chicken fried steak. The rustic, mountain lodge atmosphere includes a fireplace and interior décor that relies heavily on camping equipment and moose antlers.