What to Do in Colorado Springs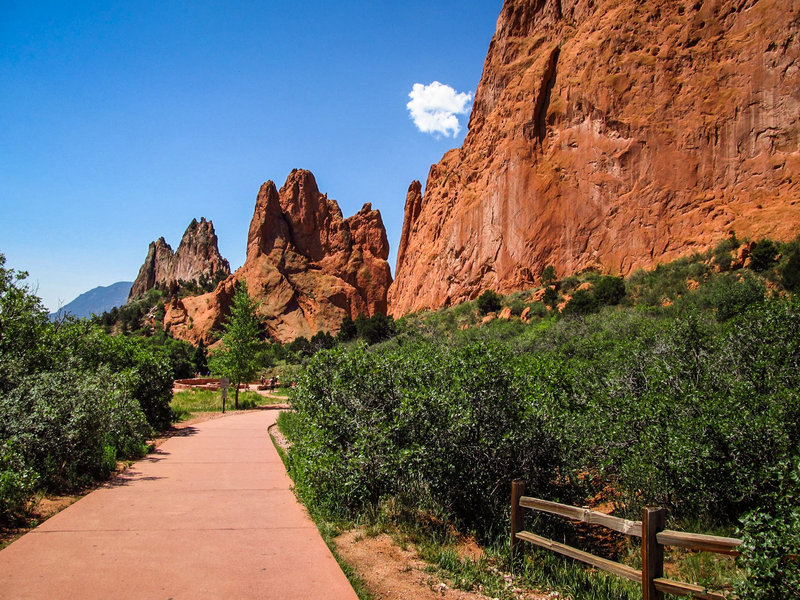 flickr/Jasperdo
Visit Garden of the Gods Park (1805 30th St.) to be inspired by the rustic beauty of majestic sandstone pinnacles jutting skyward. Interesting things to do include taking a free naturalist-guided walk to learn about wildflowers, snakes and other interesting tidbits about Colorado, or going it alone on one of the easy-to-moderate scenic trails. Don't leave your camera behind.
Take a scenic drive to Pikes Peak. Travel 19 miles along the twisting Pikes Peak Highway to the summit, where you'll be rewarded with a magnificent panorama. If you would rather not take on the dizzying mountain route yourself, leave the driving to someone else by taking a bus tour to the top.
Spend some time at The Broadmoor (1 Lake Ave.). The resort, which opened in 1918 as the "Grand Dame of the Rockies," is nestled in a valley with a spectacular mountain backdrop. Take a guided trail ride at the Broadmoor Stables, relax with a spa treatment, peruse the boutiques or dine in one of the property's restaurants.
The most stunning structure at the U.S. Air Force Academy (2306 Academy Dr.) is the Cadet Chapel, with its 17 futuristic glass and silver spires soaring skyward. You can tour the chapel, along with the Honor Court, Field House, Arnold Hall and other sites; maps are available at the academy's visitor center, which also presents a movie showcasing the cadet experience.
Explore underground wonders at Cave of the Winds (100 Cave of the Winds Rd.) in nearby Manitou Springs. Guides lead you through the winding passageways either by flashlight or hand-held lantern, depending on the tour. Either way, you'll be mesmerized by the play of light on the jagged geological formations and will even experience total cave darkness.
Hunt for souvenirs in the Old Colorado City historic district (W. Colorado Ave. & S. 21st St.). This is where the rowdy Wild West town of Colorado City sprang to life in 1859. Now, instead of saloons, jails and brothels, you'll find quaint boutiques, eclectic galleries and bistros. On summer Saturdays, you can shop for goods at the farmers market on the main drag.
Wander through the Colorado Springs Fine Arts Center at Colorado College (30 W. Dale St.) on your own, or sign up for one of the docent-led tours. An impressive array of modern works in a pueblo-style space is supplemented by traveling exhibits and a varied permanent collection, including Western, Southwestern and Native American art. Among the other excellent things to see here is the sculpture garden.
Guided tours of the U.S. Olympic Complex (1750 E. Boulder St.) will provide you with an inside peek at where the country's elite athletes live and train prior to the games—you might even witness a practice session. The visitor center presents a video about the Olympics prior to the tours, which are mostly conducted outdoors.
If you're up for a little recreation or fresh air, check out one of the area's parks. Hikers like North Cheyenne Cañon Park (2120 S. Cheyenne Canyon Rd.), with its miles of trails, lovely scenic vistas and waterfalls. A favorite with trekkers, horseback riders and mountain bikers, Palmer Park (Academy Blvd. & Maizeland Rd.) also has play areas, picnic grounds and a dog park.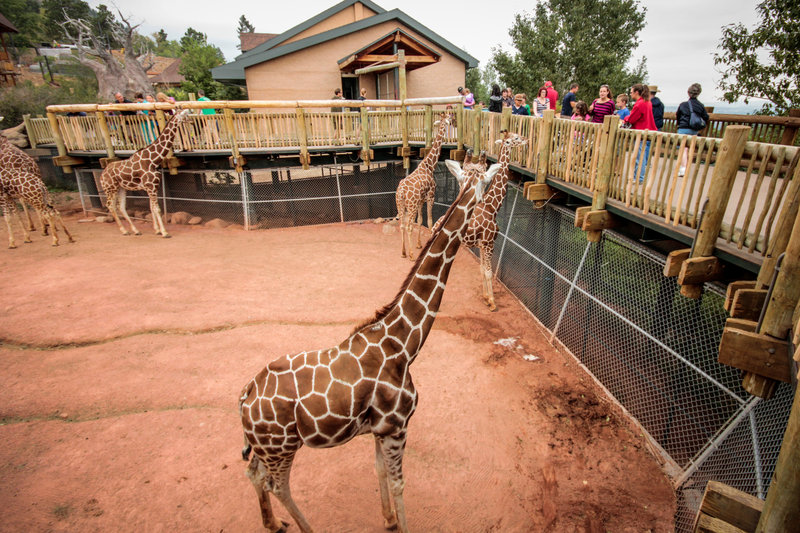 flickr/mark byzewski
Cheyenne Mountain Zoo (4250 Cheyenne Mountain Zoo Rd.) houses more than 750 amazing creatures in an invigorating mountain environment highlighting wildlife in natural settings—a favorite is the Rocky Mountain Wild exhibit, with moose, mountain lions and grizzly bears among the residents.