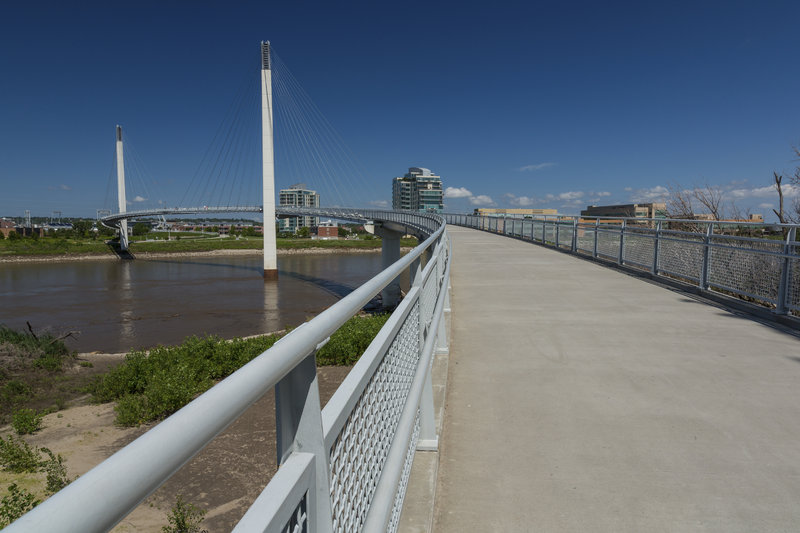 John_Brueske/iStockphoto.com
Description
Nestled in the Loess Hills along the Missouri River Valley, Council Bluffs for centuries was the scene of Native American ceremonial powwows. In 1804 Meriwether Lewis and William Clark met with the Otoe and Missouri Indians; French and Spanish explorers and traders passed through the town nearly a century before.
Council Bluffs is the city in which Brigham Young was confirmed leader of the Mormon Church in 1846. Between 1846-52, the Mormon pioneers established a local government, post office, newspapers, schools and businesses. When the Mormons who built Kanesville in 1846 left en masse six years later to join Brigham Young in Utah, the city's population dropped from 8,000 to 1,000. Following the Mormon departure, Abraham Lincoln selected the city as the eastern terminus of the country's first transcontinental railroad. Soon after, the city became a major rail center; by 1940 it was the fifth largest rail center in the United States, with an annual payroll of $3.9 million.
At the corner of Lafayette Avenue and N. Second Street, at the edge of Fairview Cemetery, is a memorial to Ruth Ann Dodge, wife of Gen. Grenville M. Dodge, friend and advisor to Abraham Lincoln. The bronze sculpture called "The Black Angel" is by Daniel Chester French, best known for his seated statue of Lincoln in the Lincoln Memorial in Washington, D.C., and the "Minute Man of Concord" in Massachusetts.
Wabash Trace Nature Trail begins south of Lewis Central School and continues southeast for 63 miles to Blanchard. Built along railroad right-of-ways, this trail through the Loess Hills has become a sanctuary for wildlife. Spanning the Missouri River, the Bob Kerrey Pedestrian Bridge connects Council Bluffs with Omaha, Nebraska. At the foot of the bridge Tom Hanafan River's Edge Park is a 5-acre site for events, entertainment and recreational activities. An interactive laser light show takes place nightly.