Best Attractions in DenverIn a city with dozens of attractions, you may have trouble deciding where to spend your time. Here are the top things to do in Denver, as chosen by AAA editors. GEMs are "Great Experiences for Members."
Don't-Miss Museums
Just as Denver's splendid outdoor scenery woos visitors, the city has two top-notch downtown museums that draw crowds, both AAA GEM attractions. Situated in City Park, a public playground dotted with flower gardens, lakes, monuments, fountains and walking paths, the Denver Museum of Nature & Science is one of the nation's largest natural history museums. Trace Earth's evolution, learn how ancient Egypt preserved its dead in the mummy exhibit, explore the universe in Space Odyssey or experience the diversity of Native American cultures. Art aficionados flock to the Denver Art Museum, at the Civic Center's south end. The North Building is an impressive creation in itself, with more than a million shimmering gray tiles covering the 24-sided, two-towered exterior. Try to catch the museum tour at 11—with some 68,000 items running the gamut from sculpture, painting and design to architecture, photography and decorative arts, it's probably a good idea to get an overview. Be sure to have a look at the highly regarded American Indian exhibition.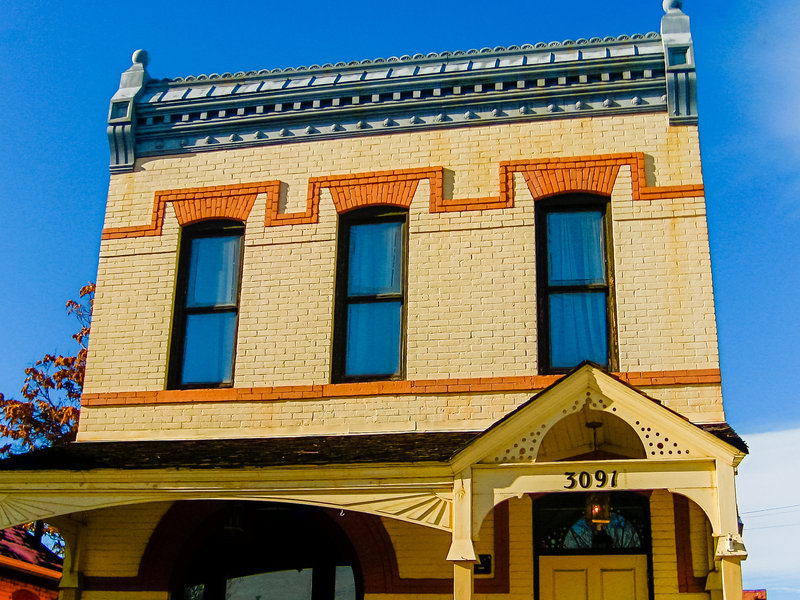 Wikimedia Commons / CC BY/Midimacman
Many of the cowboys who pioneered the Old West were African-American. The Black American West Museum, in the Five Points area, examines the impressive influence of these individuals as well as the contributions of black politicians, attorneys, soldiers and miners.
Local History and Sudsy Libations
Coors, maker of "Rocky Mountain Kool-Aid"—or Coors beer—offers a couple of interesting Denver-area diversions. Visit the Coors Brewing Co., one of the world's largest, in nearby Golden to see how the facility creates the beloved concoction. Guides explain the malting, brewing, packaging and distributing process and those 21 or older can sample the goods. Coors Field Tours tantalize baseball fans with a behind-the-scenes look at the Colorado Rockies' home turf. Tours of the 76-acre ballpark occur during the off-season and include a peek into the dugout, visitor's clubhouse and the press, club and suite levels.
Things To Do in and Around Capitol Hill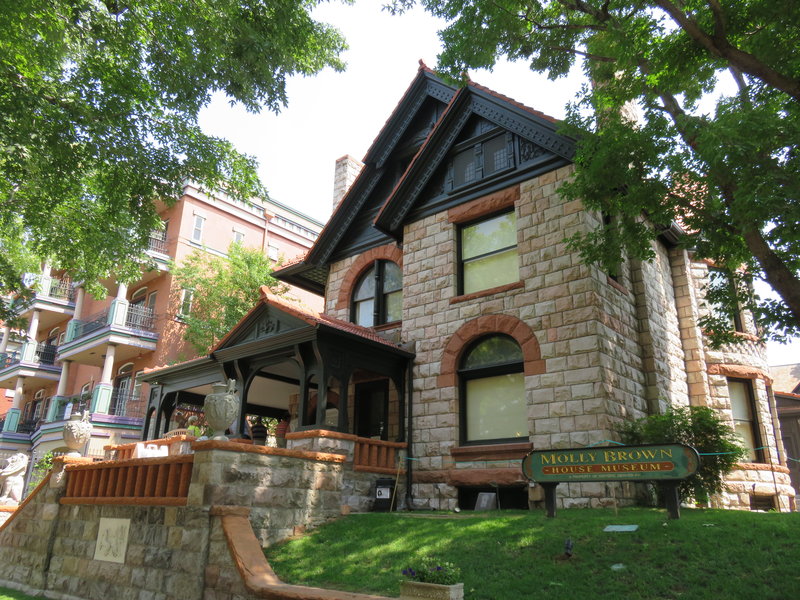 AAA/Frank Swanson
Several must-sees warrant a stop in the Capitol Hill area. Take a guided tour of the State Capitol, a AAA GEM attraction between E. 14th and E. Colfax avenues. It took 22 years to build the magnificent neoclassical structure—notice the majestic gold-plated outer dome looming above before you step inside to admire lovely stained glass, hand-carved white oak and marble floors from Marble, Colorado. The Molly Brown House Museum, once home to the spirited Titanic heroine, is in an elaborate mansion just a stone's throw from the capitol on Pennsylvania Street. Costumed guides educate guests about the namesake's sense of adventure and humanitarian service as well as the lifestyle of Victorian Denver's upper middle class. Denver Botanic Gardens, a great place to relax in the heart of downtown and a AAA GEM attraction, encompasses 23 acres between Cheesman and Congress parks. More than 45 fanciful plots include wildflowers, orchids, native grasses, herbs and vegetables. A Japanese garden offers summer tea ceremonies and the lush Tropical Conservatory brims with exotic specimens. For a peaceful respite amid vine-draped trellises, pause in the Claude Monet garden where water lilies artfully grace a pond.
There are also plenty of places to eat in the Capitol Hill neighborhood, from local restaurants to a seasonal food truck gathering at Civic Center Park. You might even be surprised by the quality and selection of food available at the museums.
Rocky Mountain Foothills: Adventure Travel on the City's Edge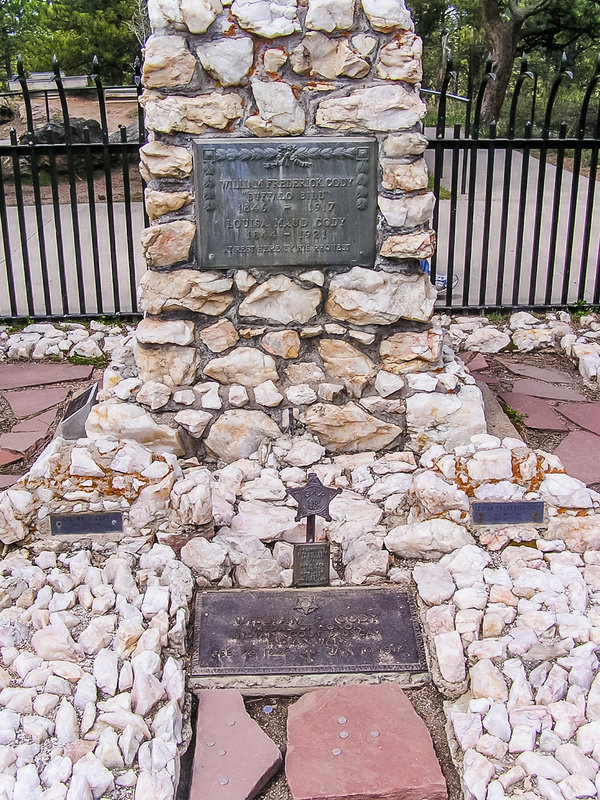 flickr/Chelsea Nesvig
Several of the Mile High City's attractions present nature-oriented endeavors complemented by the area's rugged Rocky Mountain scenery. Learn about such marvels as migrating birds, ponderosa pine forest, and indigenous plants and animals at Lookout Mountain Nature Center and Preserve in nearby Golden. After stopping at the visitor center, connect with the great outdoors by observing wildlife on winding meadow trails, with distant snow-capped peaks providing a stunning backdrop. Relish the scenic drive to Lookout Mountain's crest, where the Buffalo Bill Museum and Grave pays tribute to the adventures of frontier scout, showman and Pony Express rider William F. Cody. The museum exhibits Old West artifacts, including Cody's saddle, antique firearms and American Indian relics. Although unimpressive in itself, the gravesite provides a breathtaking panorama of Denver below. To glimpse towering red sandstone formations 250 to 300 million years old, head to Red Rocks Park & Amphitheatre in Morrison. An amphitheater geologically formed into the jagged sandstone monoliths is the setting for musical performances enhanced by natural acoustics.
Fun Things To Do With Friends: Where the Kids Are
Denver's abundant amusements keep the kids entertained as well. There's tons of fun to grab at Elitch Gardens Theme & Water Park , in the downtown area off I-25. Ride choices vary from the mild to the wild, from gentle family-oriented activities to a selection of thrilling roller coasters and gushing water attractions.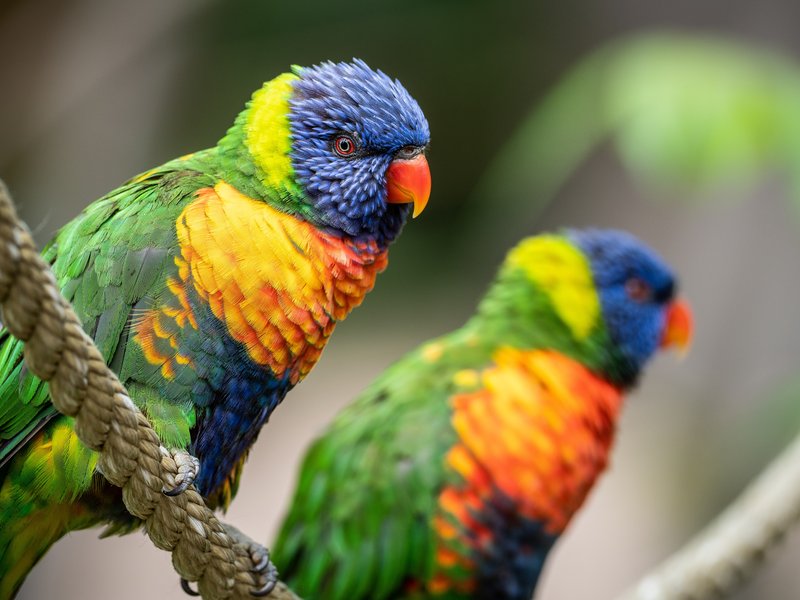 Courtesy of Denver Zoo
The Denver Zoo in City Park, a AAA GEM attraction, provides an eye-widening experience for children, who delight in the antics of frolicking polar bear cubs, bobbing seals and swinging monkeys. A favorite is the Primate Panorama, a state-of-the-art facility where you will be equally enchanted by a 6-ounce pygmy marmoset or a 600-pound gorilla. Don't worry about where to eat when you're at the Zoo; a number of on-site restaurants provide a wide assortment of cuisines so you're sure to find something to suit your taste.
Family-Friendly but Fit for Everyone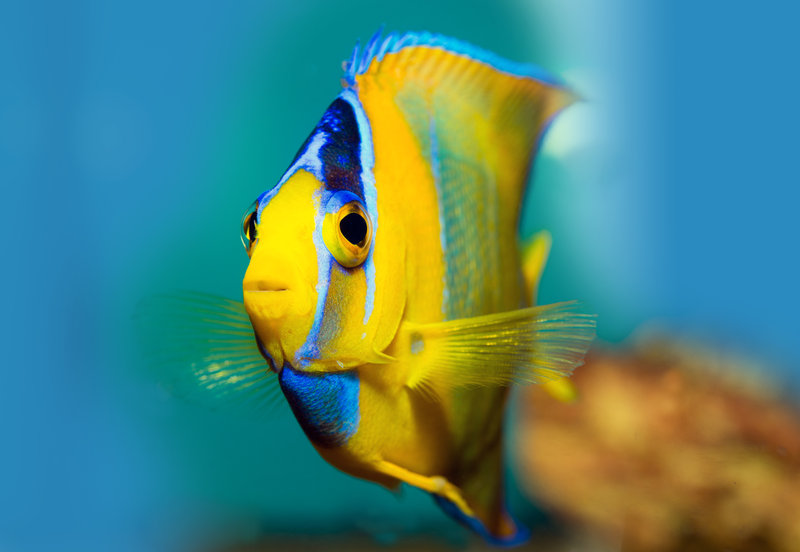 iStockphoto.com/marrio31
Those intrigued by geology should drop by the Downtown Aquarium, a AAA GEM attraction in Confluence Park. Displays tell a tale of two rivers—the Colorado and Indonesia's Kampar—by illustrating the various ecosystems they encounter along their courses to the Pacific. Frequently visited critters include playful sea otters, fierce sharks and stately Sumatran tigers.
In the foothills west of town near Morrison, explore a trail of dinosaur bones and footprints from the Jurassic and Cretaceous periods on Dinosaur Ridge. The self-guiding tour at this paleontological and geological site has reptilian-shaped signs pointing out these wonders, along with rock formations and plant and animal fossils.
See all the AAA recommended attractions for this destination.